Is your home looking a bit drab and dull? Would you like to freshen things up, but wonder if you really have the time and the money to do it all? Well, if you are a DIYer – you actually have a lot more opportunities to create a beautiful home décor than most. We've found you 43 great DIY home décor projects just for you.
Whether you are brand new to DIY projects or are an experienced DIYer, you'll find a great project here. We've also got projects to freshen up lots of places in your home, in a variety of styles. Whether you like modern, contemporary, vintage, eco-friendly or something boho, there are projects for you.
One of the great things you will notice is that a lot of these projects can be easily done in a weekend's time, or even in a long afternoon. Quite a few of the projects make a terrific housewarming gift. So if you have friends or family – or a new neighbor – who have moved into a new home, you can create that special "just for you" gift to welcome them properly.
Our favorite thing about being a passionate DIYer is that you truly have the ability to customize the look of your home. When you go shopping for home décor, you are at the mercy of the stores and home décor designers for what colors, designs and styles they want to show you. But if you want to make one of these projects in your favorite colors or add a saying or family monogram to it, this is as easy as pie. Happy DIY-ing!
DIY String Art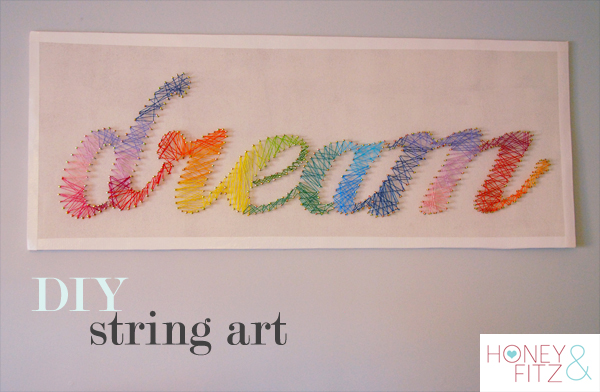 Delicate and elegant, its perfect for your room! Best of all, its easy to make too.
From HoneyAndFitz.com
Anthropolgie Knock Off Pillow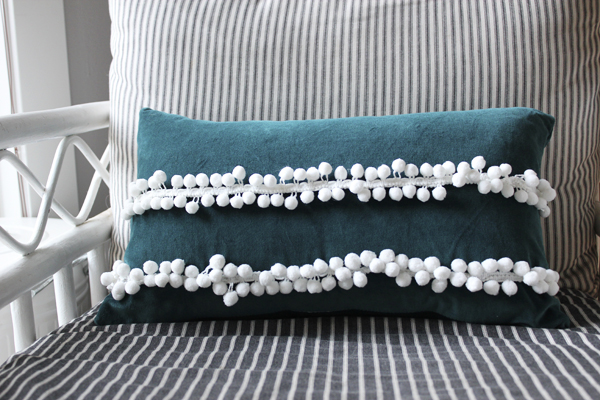 If you love the Anthropologie style, then you may have admired thier pom pom pillow. Well make one for a whole lot less!
From TheInspiredRoom.net
My Scrap Wood Lamp with Hand Painted Shade
If you are good at drawing or doodling, then this is a great lampshade for you to make. Give it a try!
Stenciled Damask Lampshade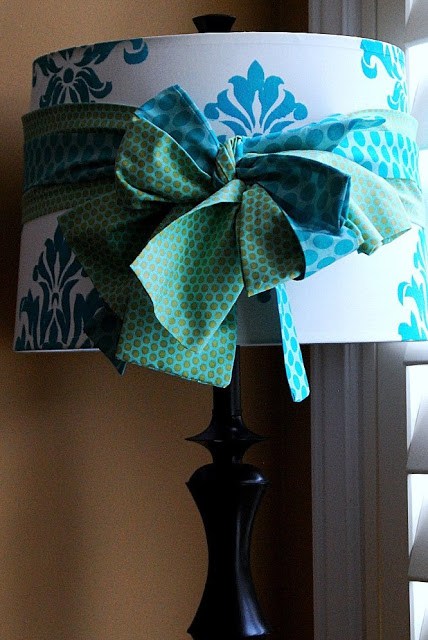 Here is a contemporary lampshade you can make. Its the perfect choice to brighten any room.
Painted Rug Tutorial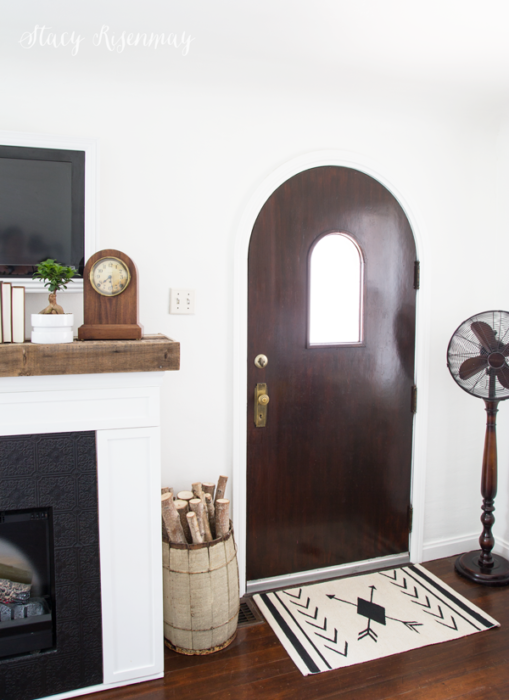 Here is a home decor DIY project that gives a very stylish look. It is also ideal for beginners to try.
Re Purposed Sweater Pillows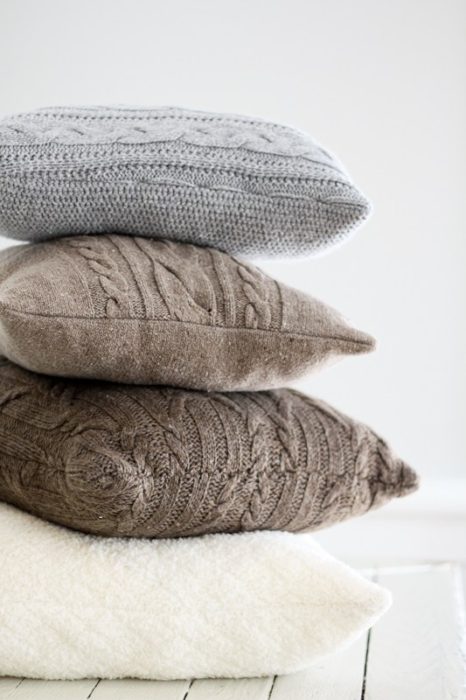 Here is an eco-friendly project. Make old sweaters into new, cozy pillows!
From Tidbits-Cami.com
Easy DIY Bench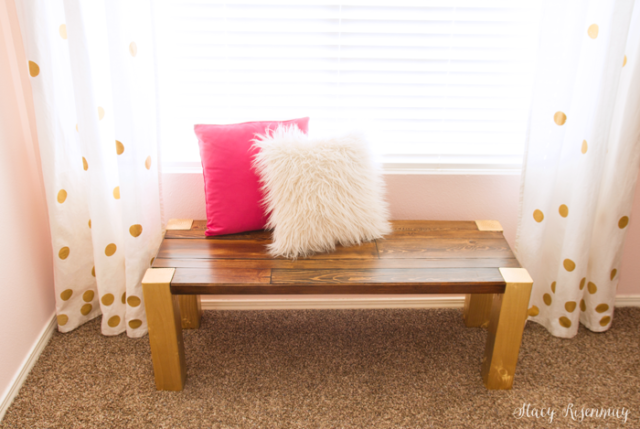 New to making furniture? Start with a small project, like this easy DIY bench!
DIY Holiday Sequin Pillows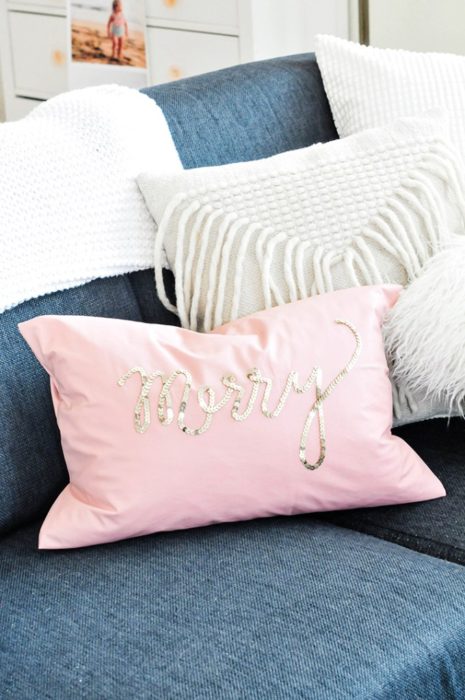 Add a little sparkle and bling to any room. Good for the holidays or anytime actually.
From TheProperBlog.com
Flower Lampshade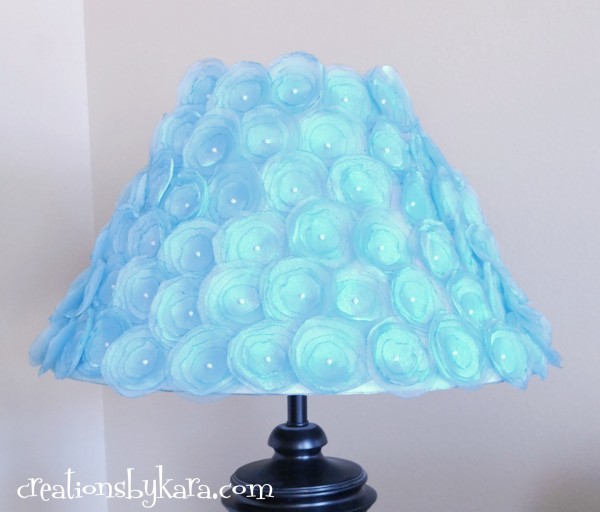 Here is a unique looking floral lampshade. It has a very modern style.
From CreationsByKara.com
Indigo Mud Cloth Pillow Knock Off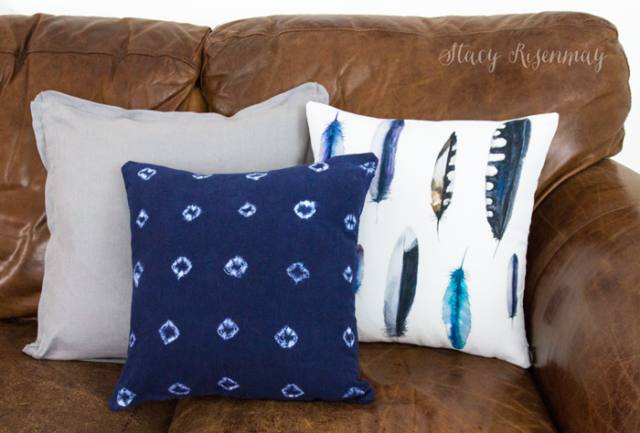 Want stylish pillows? Make this knock offs of the Indigo Mud ones, and save a bundle of cash too!
Poufs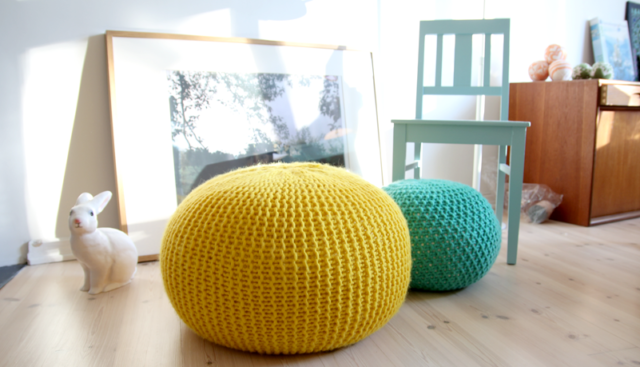 Did you like bean bags chairs as a little kid? Well poufs are the new version, and you can make your own!
From DecoratingYourSmallSpace.com
A DIY Pillow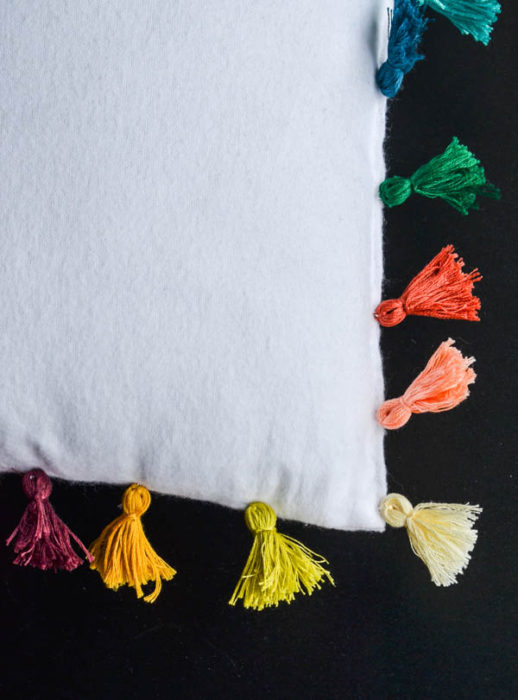 Make a classic pillow, with rainbow colored tassels. This is a fun project to do with your teens.
From RachelSchultz.com
Easy Macrame Plant Holder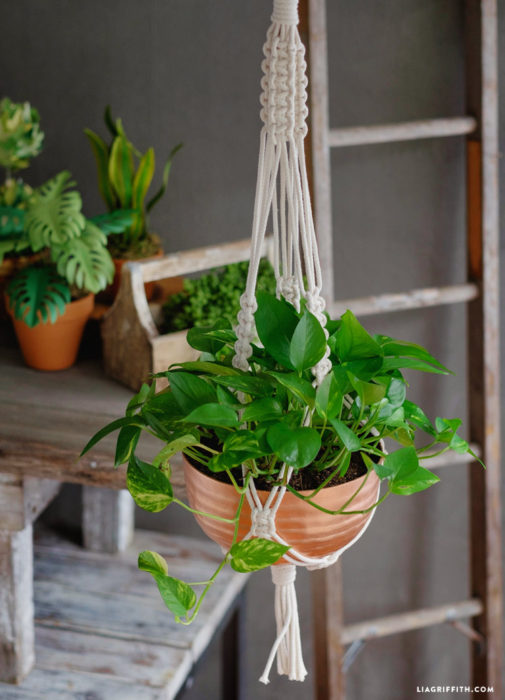 Indoor plants add such joy to a home. Bring plants indoors with this easy plant holder.
From LiaGriffith.com
No Sew Fleece Pillows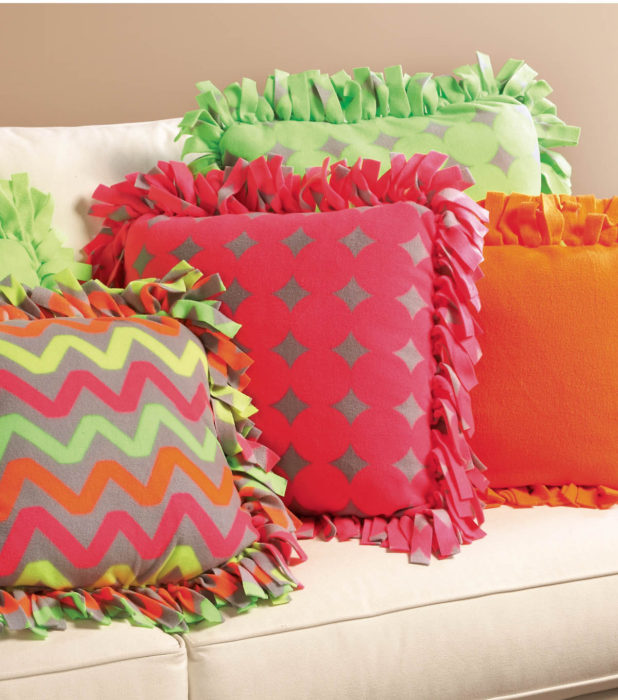 Don't like to sew? Its okay, you can still make cozy fleece pillows!
From Joann.com
DIY Spray Paint Decor Balls
Accents and accessories are important when you decorate. Here is an inexpensive, easy DIY project to try.
From CreationsByKara.com
Frilled Ruffled Lamp Shade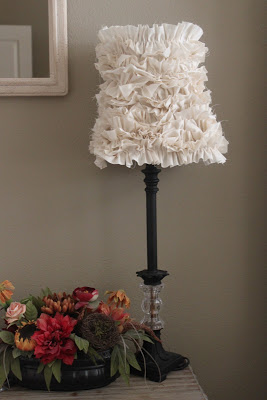 Here is a lampshade that is great for beginners. It has a very elegant, vintage look.
Pennant DIY Pillows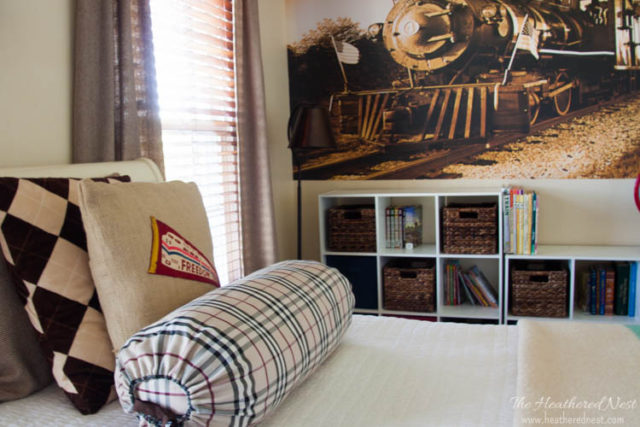 Here is a great pillow for your college or high school student's room. Honor their sports participation!
From HeatheredNest.com
Pottery Barn Knock Off Christmas Pillow

Make your home festive during the holidays. Pillows are a great accent for any room you have.
DIY Pottery Barn Lamp Shade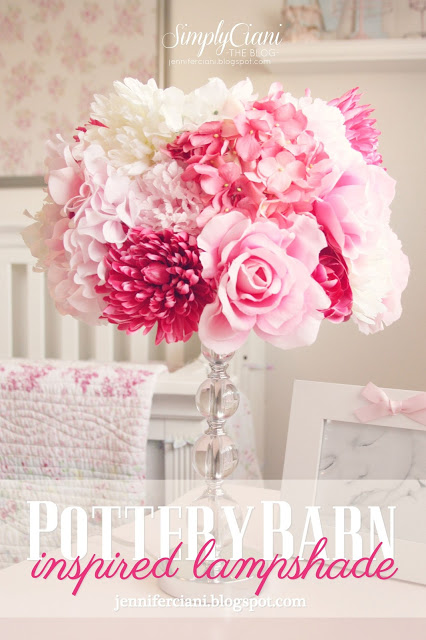 Love the Pottery Barn style? Make this girly and feminine lampshade for less than the brand name costs.
From JenniferCiani
DIY Bandana Pillows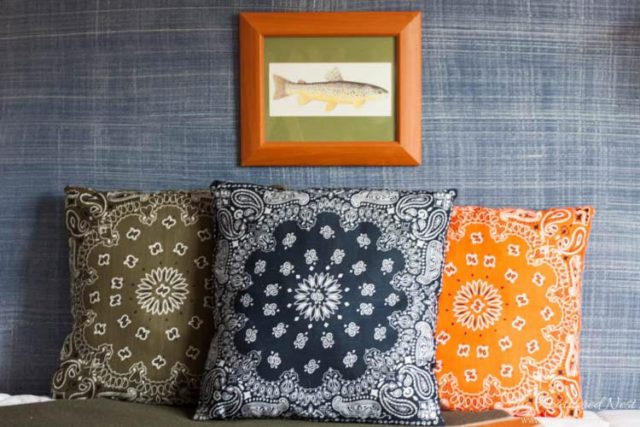 This is a project you can actually do from bandanas from the dollar store. Make these simple pillows!
From HeatheredNest.com
Botanical Copper Wall Art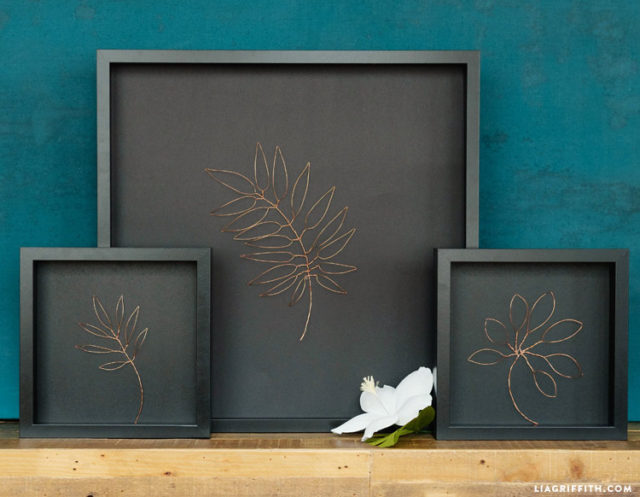 Now this is easy to make, and so stylish too. Decorate your home with copper wall art!
Make a Mini Rose Wreath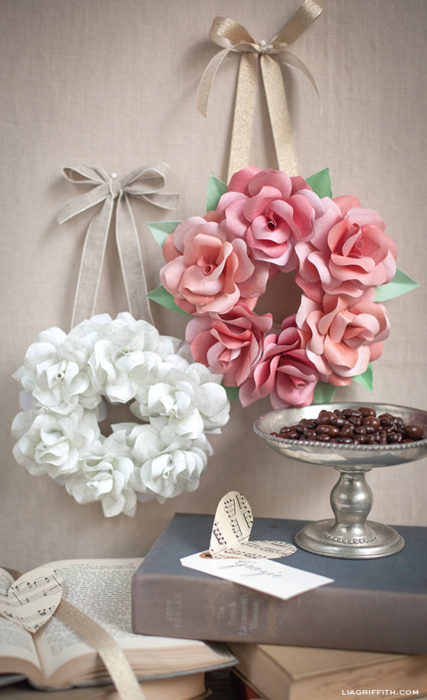 The best thing about these wreaths is their size. Add them to brighten any room in your home, with a touch of flowers.
From LiaGriffith.com
DIY Flower Lights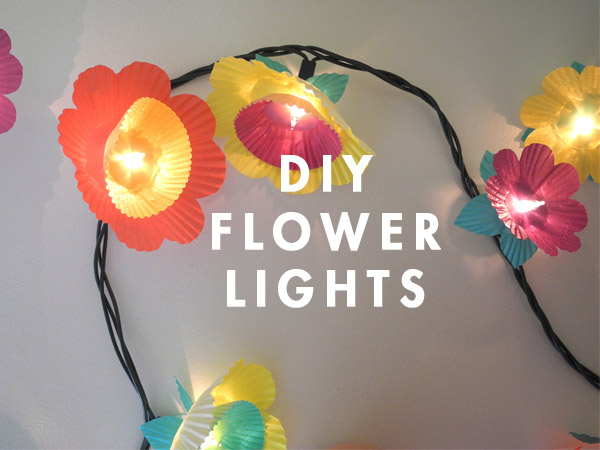 Here is a fun project for your family room or teen girl's room. They're made from cupcake liners too!
DIY Chevron Pillows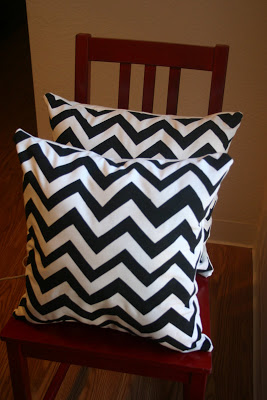 Brighten your living room or family room with modern pillows. This is a project you can do in an afternoon.
Magnolia Leaf Wreath
Bring a touch of springtime into your home, with this paper wreath. Stylish and simple to make.
From LiaGriffith.com
Jewelry Holder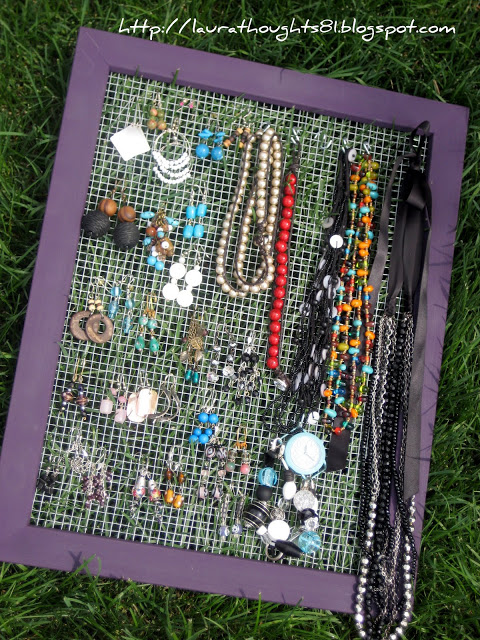 Attractive and simple, this is a great way to keep jewelry on hand. Best of all, you'll always be perfectly accessorized.
From LauraThoughts81
How to Make a Tribal Pillow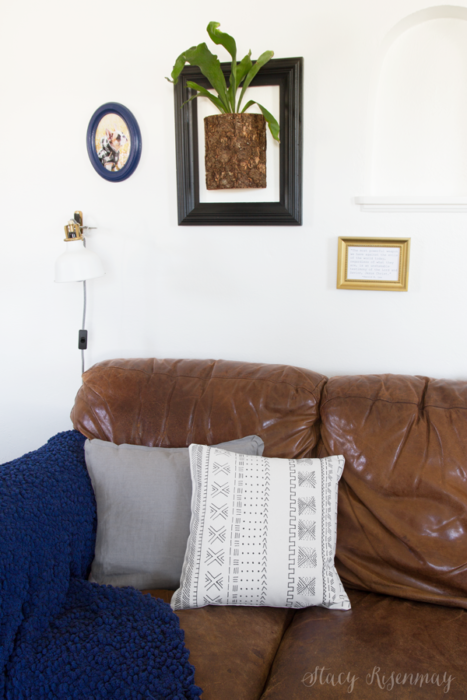 Here is a stylish pillow that many will want to try. This is a super quick project too!
Crepe Paper Boxwood Topiaries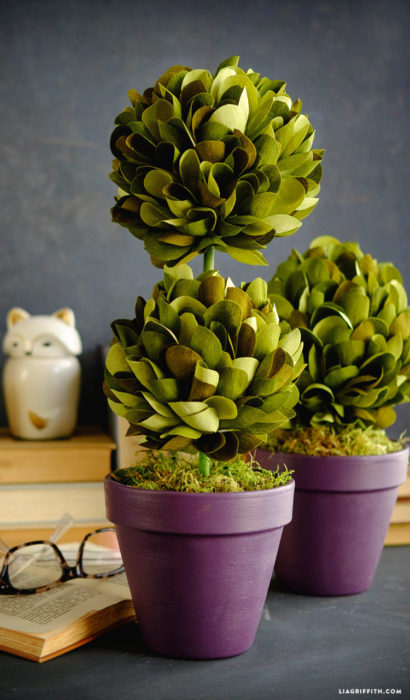 Make your living room look so elegant. Add these unique topiaries that last year-round.
DIY Shabby Chic Rosette Lampshade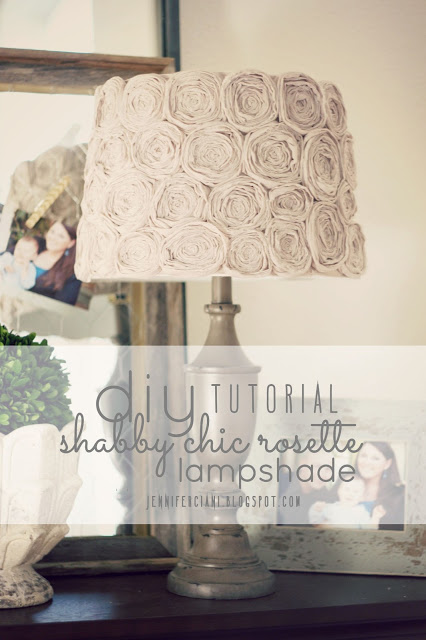 Sweet and feminine, this is a great lampshade. Choose this DIY project if you like the shabby chic style.
DIY Love Your State Wall Art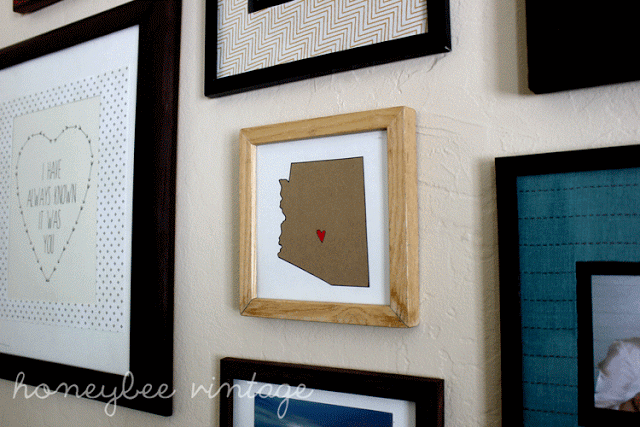 Not only is this great for your home, but it makes a terrific housewarming gift. This is simple to make if you like papercrafts.
Vintage Book Page Wreath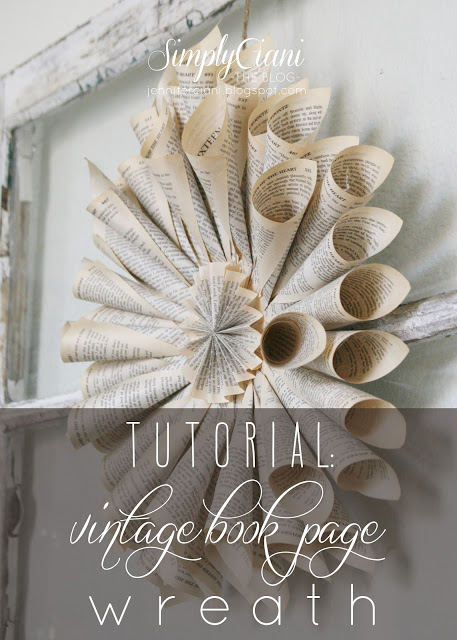 If you are a book lover or adore vintage, then this is the project for you. Perfect for a home office or living room.
Pink and Red Honeycomb Wall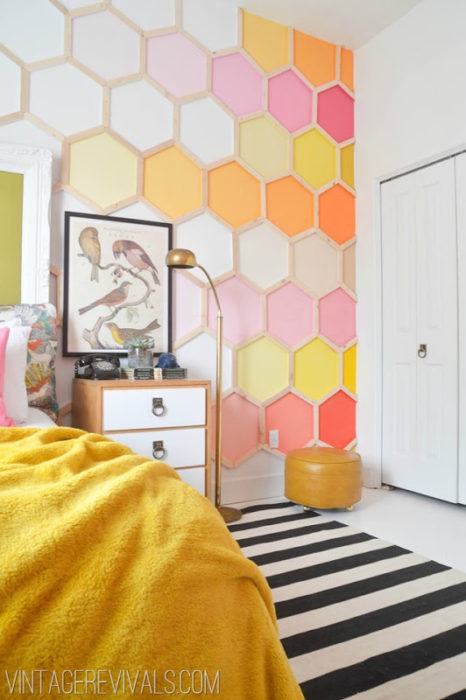 Bring a touch of the 60's to your teen's dream room. Not only is it groovy, its easy to do too.
Bible Verse Pocket Pillow Cover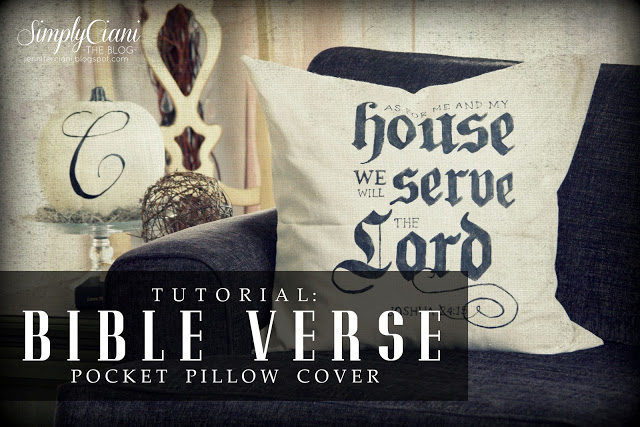 This classic pillow cover features a very traditional Bible verse. Perfect for your home or a housewarming gift.
From JenniferCiani
DIY Wall Flowers for 25 Cents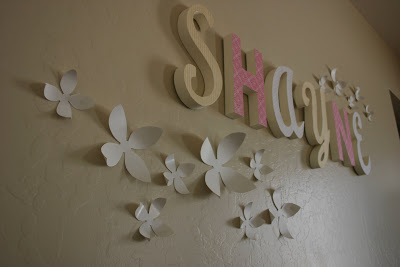 So sweet and very unique. Make these simple wall flowers for just pennies.
From HoneyBeeVintage.com
15 Minute DY Gold Bracket Shelves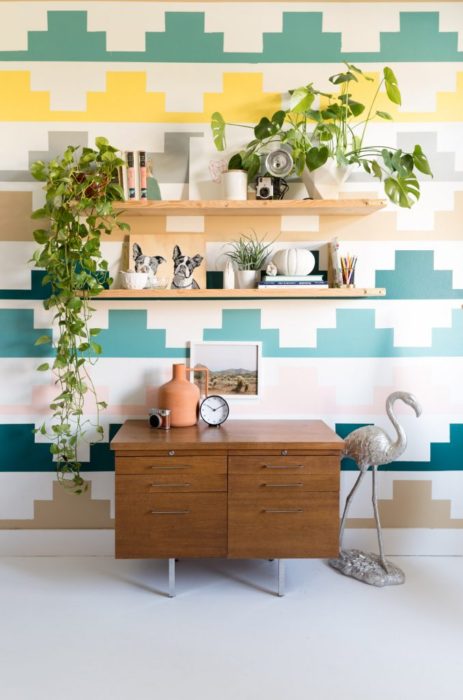 In a small room, these are especially a great way to make good use of space. Very sturdy shelves too.
Make up Magnet Board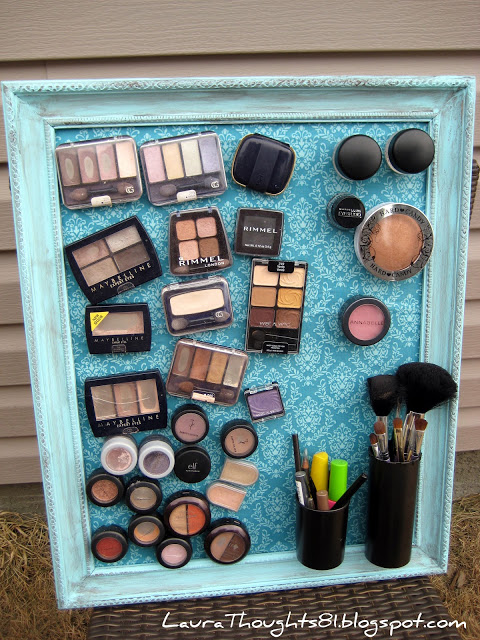 Teen girls and women will find this so handy. Its also simple to make.
DIY A Frame Ladder Shelves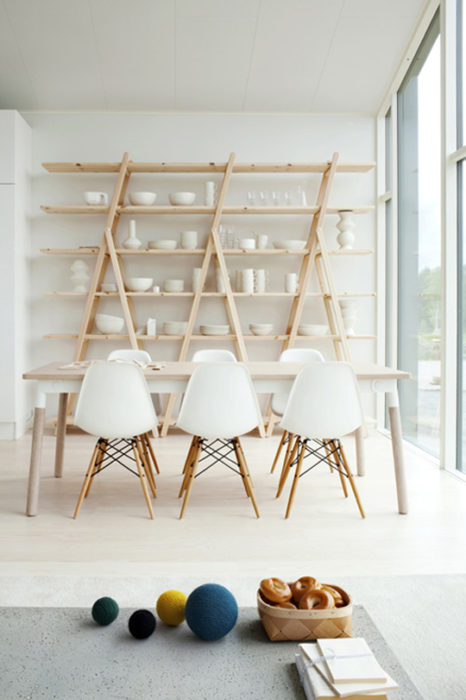 Make organization an actual showpiece of your dream room, with these modern style shelved. In ladder style, everyone will admire them.
From VintageRevivals.com
DIY Paper Heart Wall Art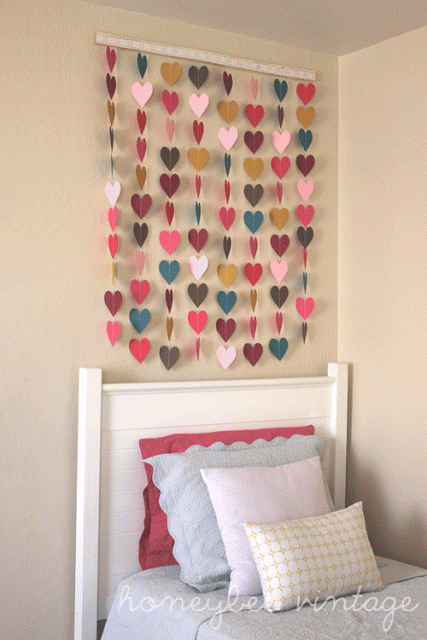 Like papercrafts? Do this with hearts, your monogram or another design.
From HoneyBeeVintage.com
DIY Slatted Headboard
Now this is a headboard everyone will notice. Its an expensive project that most can do in a weekend too.
From VintageRevivals.com