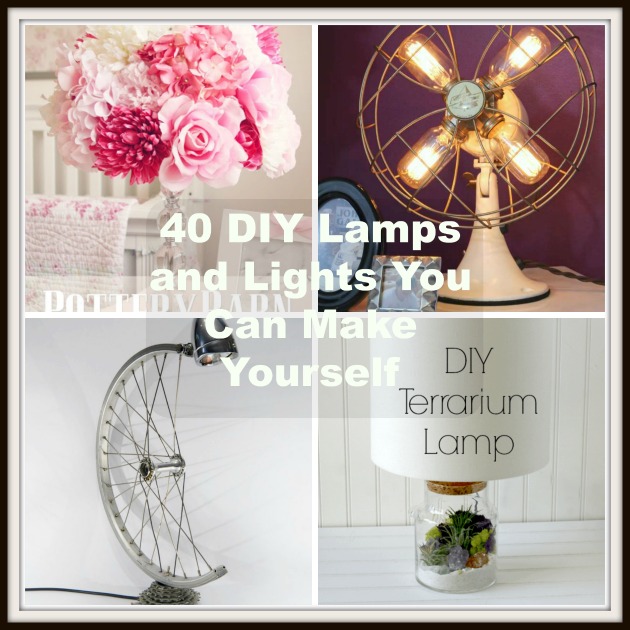 If you go to the Big Box stores, its easy to see there is not much variety in lamps. they usually have a few of their own brand and then some more expensive options in hope that you would choose the cheaper option which is one of theirs. There's not that much different between them normally either, often the choice is between rustic or brushed steel. But we have a treat for you – because who says that lamps have to be boring? Here are 40 fun DIY projects for you, lamps and lampshades that you'll be thrilled to put in your home.
If you've never done a DIY lamp project, take the time to understand how wiring a lamp actually works. Here is a resource. It is important to respect you are not simply doing another DIY project that will make your home and living space look great, but often you are working with electricity. If you are unsure, uncertain or have any questions about your DIY project – find someone who is more experienced to give you a hand and a few tips.
We have lamps and lampshades that work for many rooms and functions in your home. So whether you want to decorate for an upcoming party or you'd like to add more fun to your kid's room, its easy to do. You'll also be happy to know that there are a couple of projects that let you DIY pretty Pottery Barn style lamps, so you can avoid paying the high prices and still get the same great look and all the compliments.
...
Lamps add a warm glow to every room and welcome people into your home. This is a great DIY project to do that offers you many options. Happy DIY-ing!
Lamp with Small Terrarium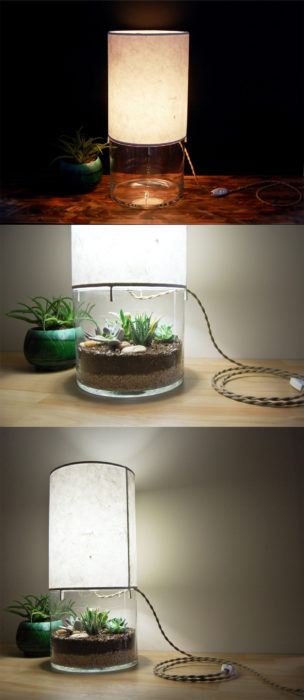 Perfect for your home office or a family room. If you love plants this is the ideal lamp!
Handmade Kids Giraffe Desk Lamps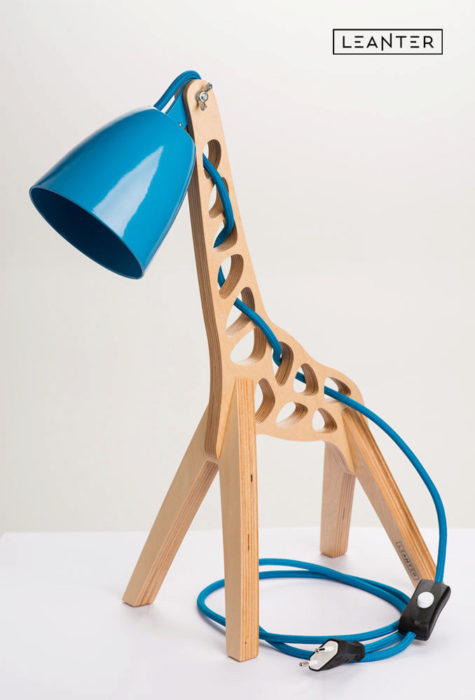 Looking for a lamp for your kids room? Try this cute giraffe themed one.
From IDLights.com
Copper Pipe Lamp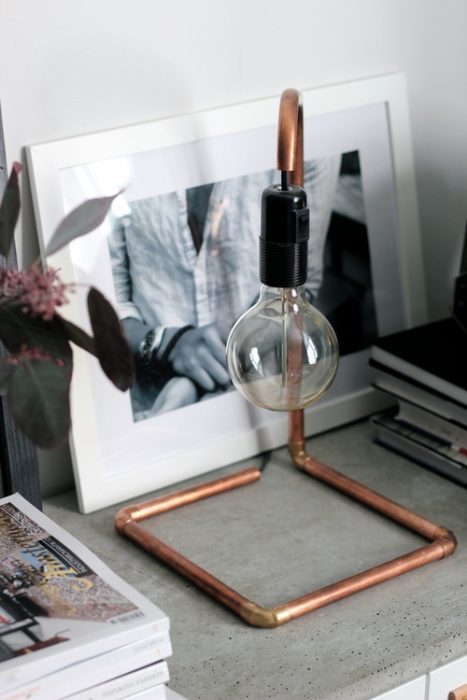 A small lamp with a modern but vintage style. This is a fun one to DIY in a weekend.
From AnInteriorAffair.com
Besospoke Bicycle Desk Lamp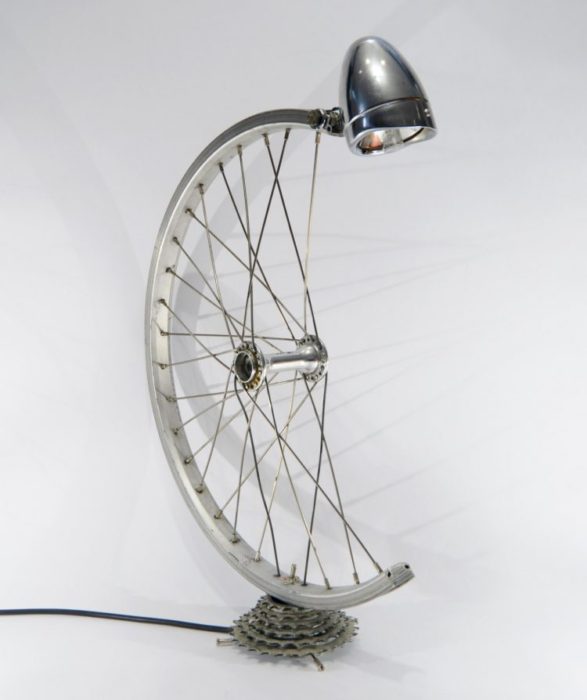 Be eco-friendly and re-use an old bicycle tire to make a cool looking lamp. This is a unique desk lamp.
Located at IDLights.com
Make Your Own Kodachrome Slide Lamp Shade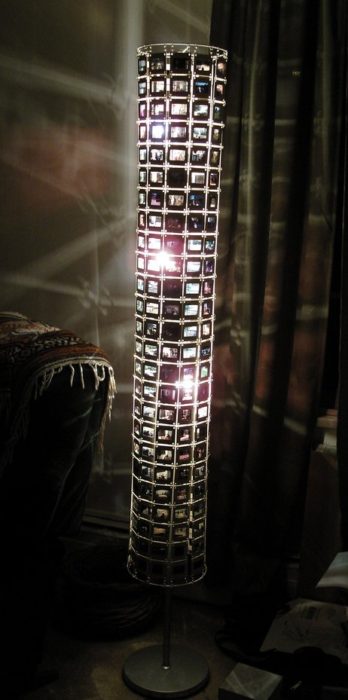 Have old photo slides? Be eco-friendly and make them into a great lampshade.
Located at RetroRenovation.com
Parvus Industrial Steampunk Table Lamp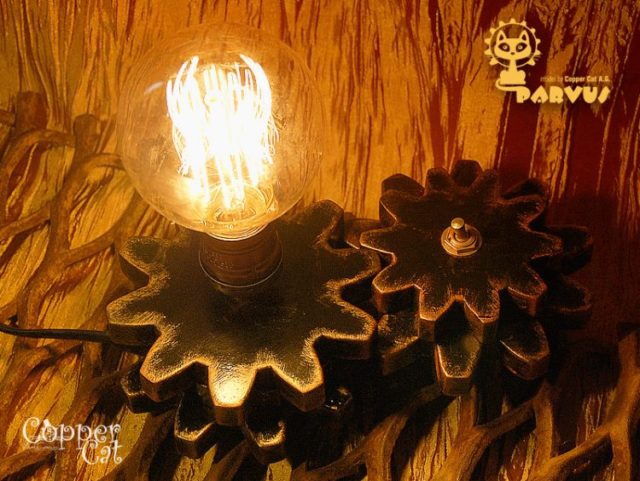 Like Steampunk? This this fun DIY table lamp.
From IDLights.com
DIY Bottle Lamp Inspired by Pottery Barn

Make a Pottery Barn inspired lamp for $25. Save money and live in style.
At WhatHopesAndDreamsAreMadeOf
WOOLeD Solid Wood DIY LED Desk Lamp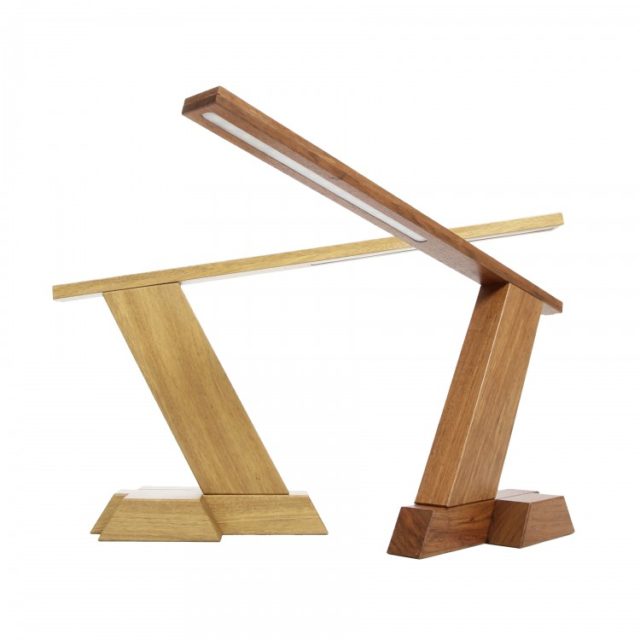 Are you an advanced DIY-er? Try making this beautiful lamp.
From IDLights.com
DIY Dip Dye Lampshade


Like the Ombre look? Give this dip dye lampshade a try!
Friendly Bedside Dino Lamp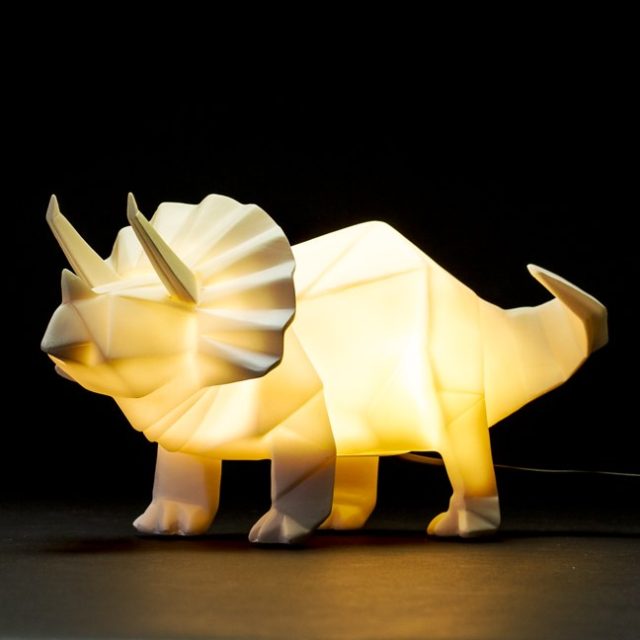 For the young and "young at heart" these are adorable. Make a cute dino lamp.
By IDLights.com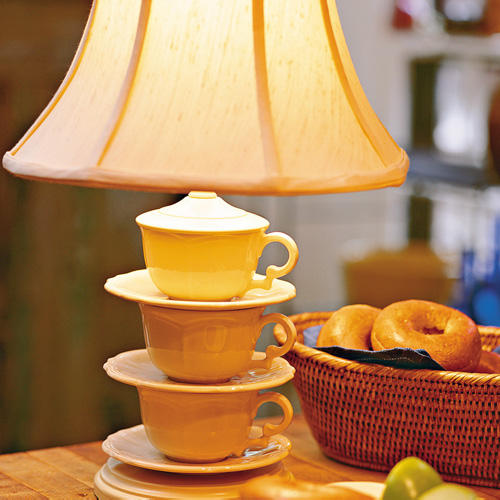 Perfect for lightning your breakfast nook or wherever you enjoy your morning cup of coffee or tea. You don't have to set bagels next to it but I'm sure it would be appreciated by hungry visitors.
Simple Easy Driftwood Floor Lamp Tutorial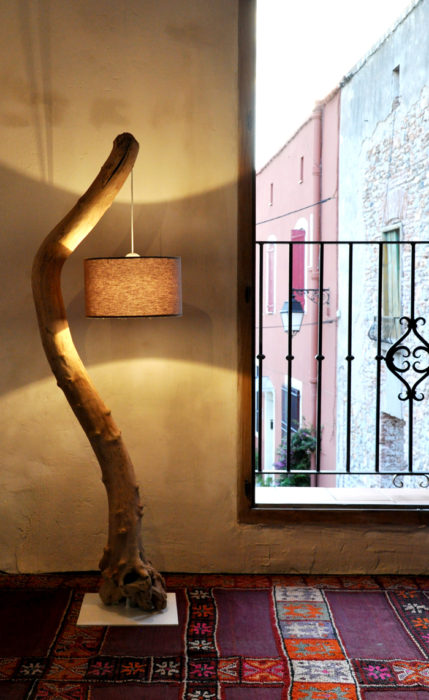 Do you love driftwood? Try making this lamp to admire it everyday.
By IDLights.com
DIY Industrial Pipe Lamp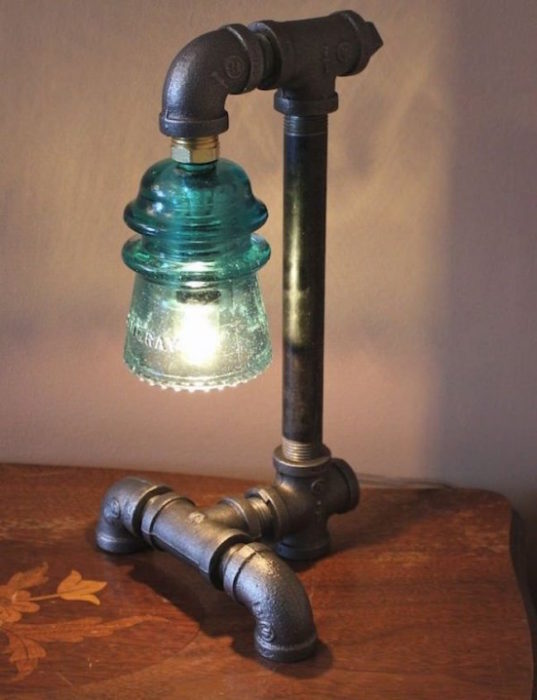 Old fashioned and vintage, this is a unique looking lamp. Make this DIY project today.
From IDLights.com
DIY: A Shade More Decorative and Yet Very Easy to Do!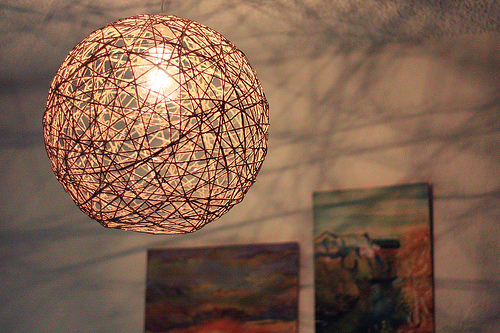 This is a fun project for teens or college students. Make a modern style lamp shade with a delicate look.
From Blog.Shoji.Fr
Vintage Map Lampshade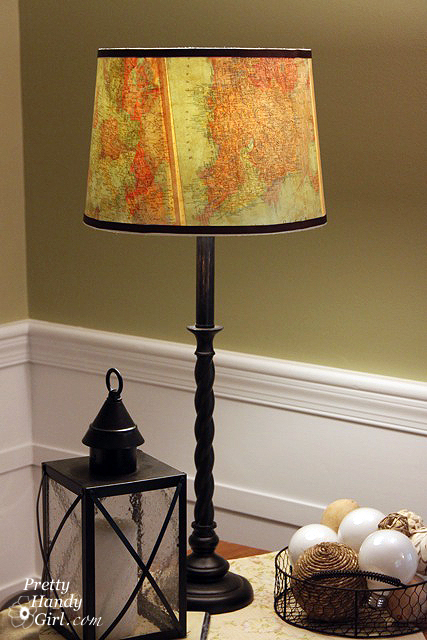 This is a classic lampshade style, great to make for your living room. Why not try this DIY?
Making a Design Lamp with One Pallet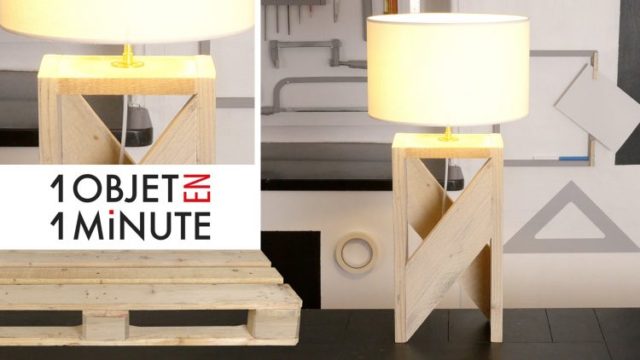 Like Pallet crafts? Try making this modern style lamp as your next DIY.
From IDLights.com
Shabby Chic Lamp Shade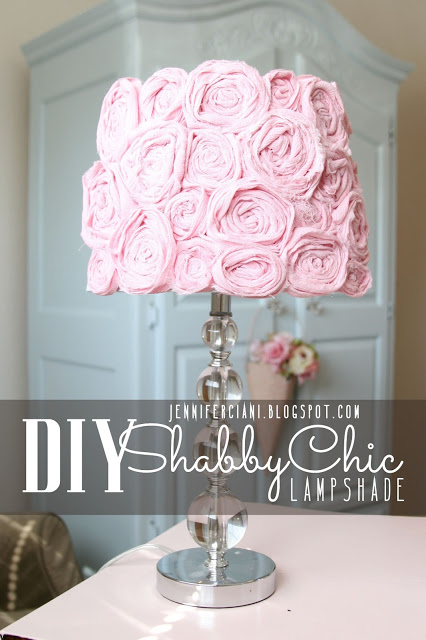 Feminine and sweet, this lampshade is perfect for your bedroom or sitting room. It is stylish and modern.
From JenniferCiani.Blogspot.com
Stacked Books Table Lamp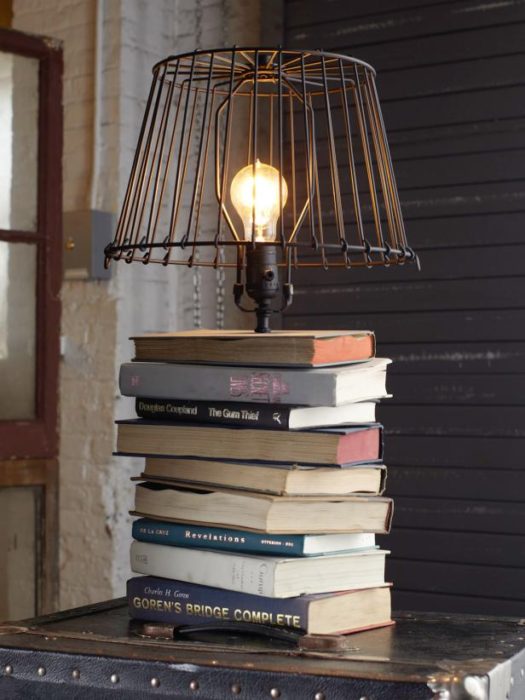 Are you a teacher, librarian or a book lover? Here is a special lamp just for you.
At HGTV.com
DIY Ruffled Burlap Shade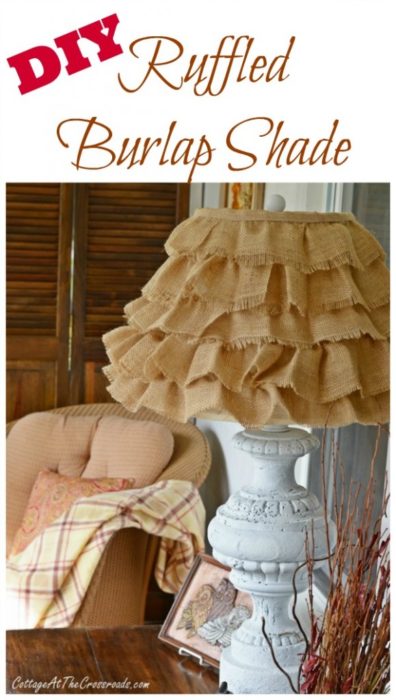 Here's a sweet, old fashioned looking lampshade. Made from budget friendly materials.
From CottageAtTheCrossroads.com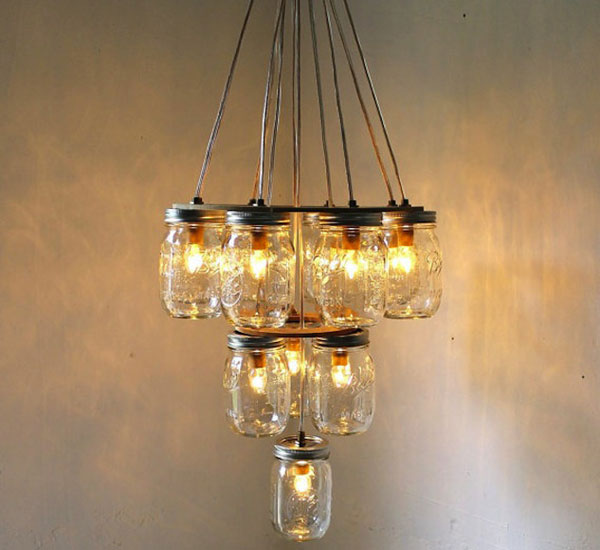 Finally something you can do with all those Mason jars you've inexplicably saved up. Like a modern version of a chandelier!
Make This Super Simple Side Table Lamp with Phone Charging Option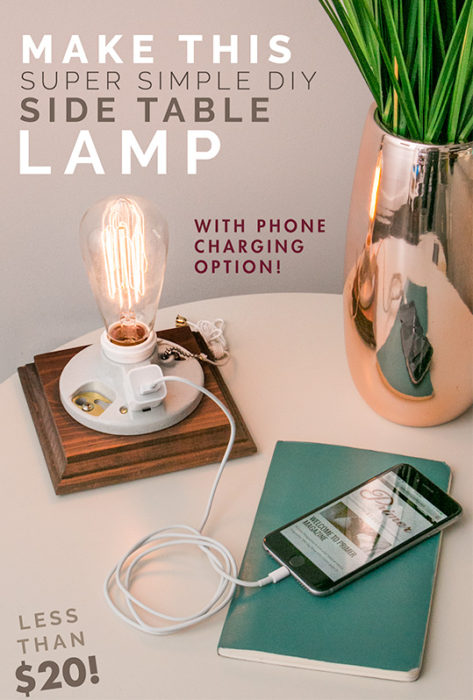 Here's a lamp any gadget lover will admire. It comes with a cool phone charger!
From PrimerMagazine.com
Make a Spectacular Stump Floor Lamp


Be eco-friendly and make this lamp out of a tree stump. Its a great DIY project.
By IDLights.com
DIY Painted Lamp Upcycle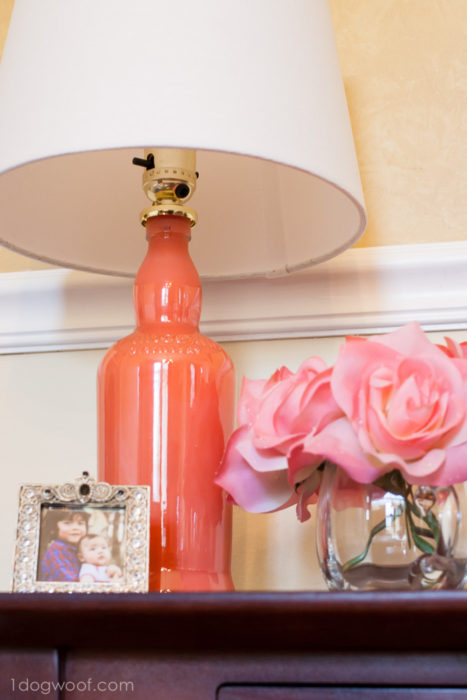 Here's is a cool lamp project. Take a bottle, paint it and make a unique lamp from it!
Located at 1Dogwoof.com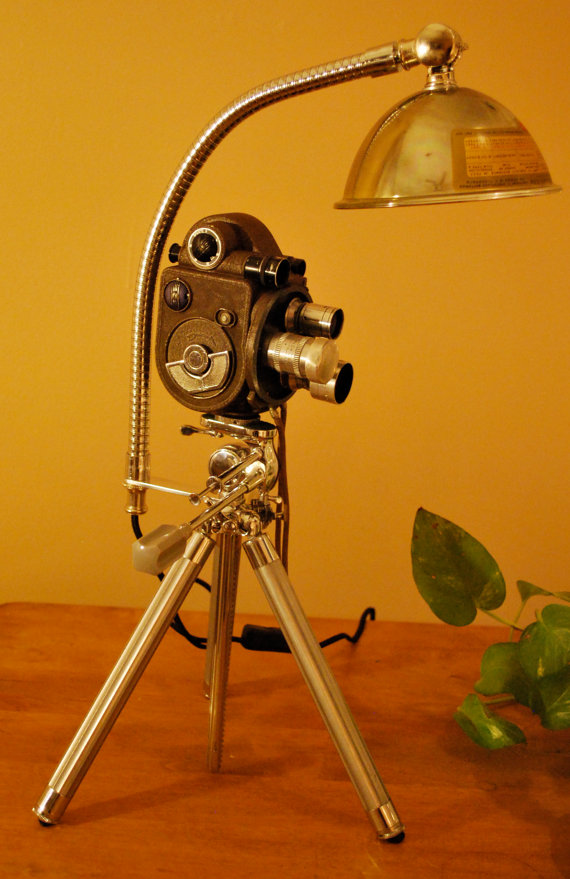 This repurposing of an old 8mm camera is perfect for any old movie buff or home theaters. Very impressive for family movie nights!
DIY Terrarium Lamp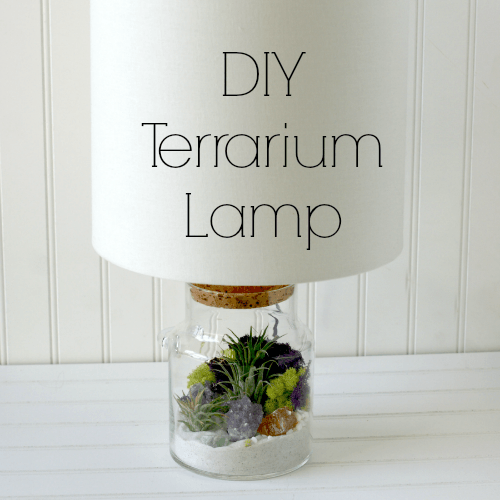 Here is a nice, large terrarium lamp that's perfect for your living room. Enjoy the beauty of watching it grow inside the lamp.
From CraftBits.com
Flea Market Transformations Old Fan Into Lamp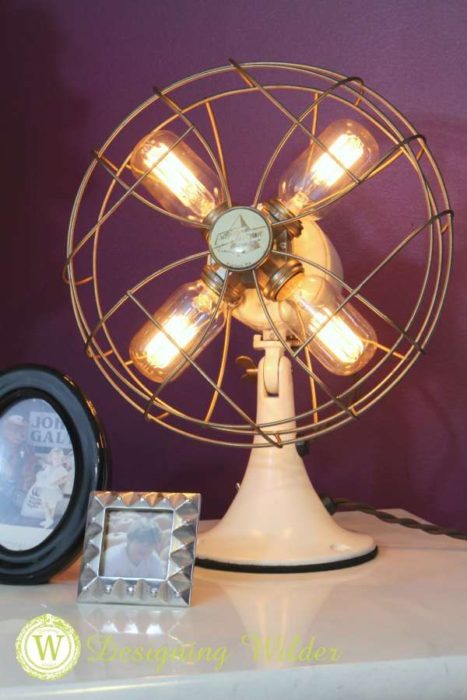 What a unique lamp! This is certain to get many compliments when you show off your latest DIY project.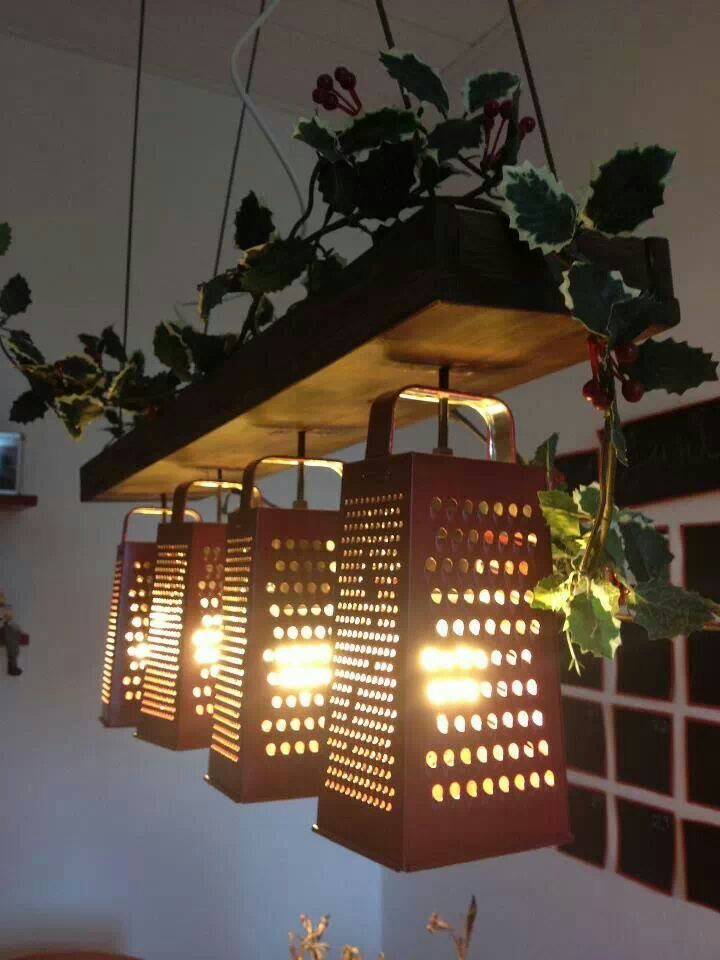 This is just too cheesy. But we really like it!
DIY Lantern Lamp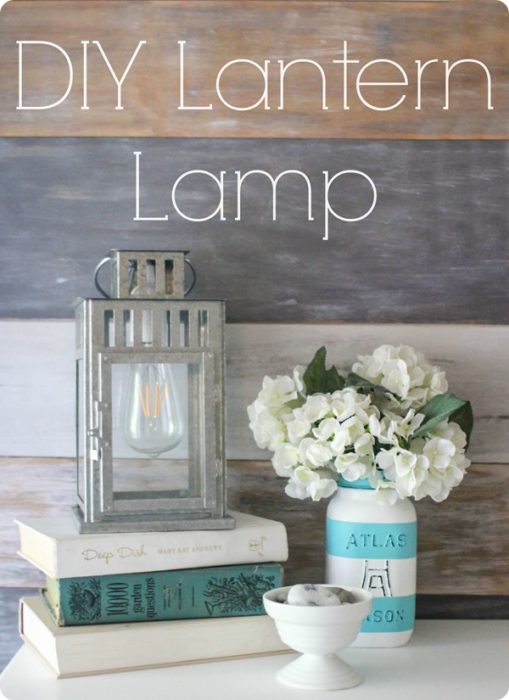 This is a classic and old fashioned look, perfect for a DIY lamp. Make a lantern into a lamp for any room.
Thrift Store Lamp Makeover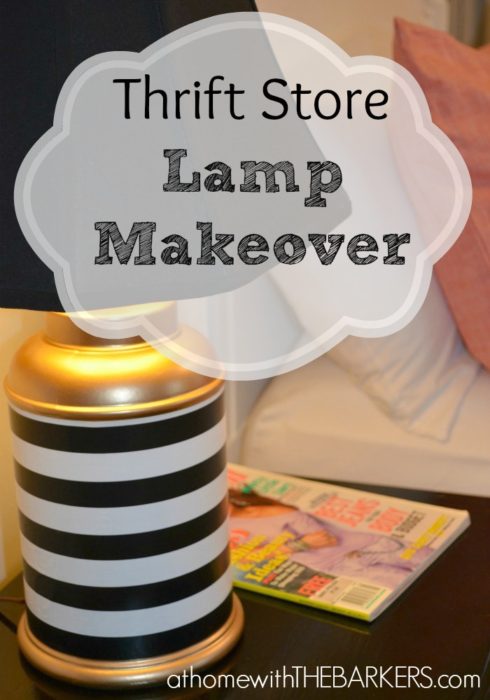 With a fresh coat of paint and a little imagination, an old lamp can look like new. Here's a great DIY project.
Front Hall Light Makeover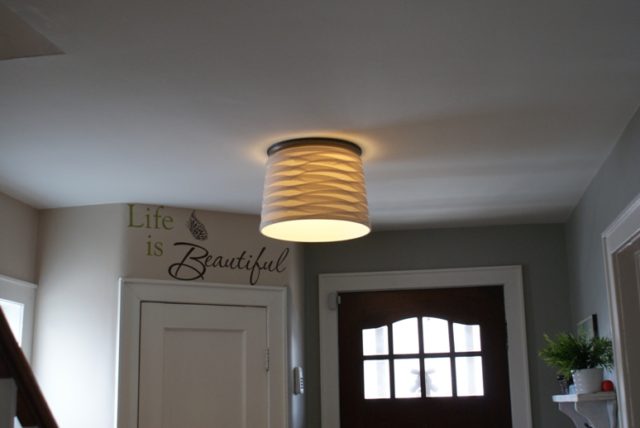 A new lampshade that you DIY can make such a difference! Take a look at the photos!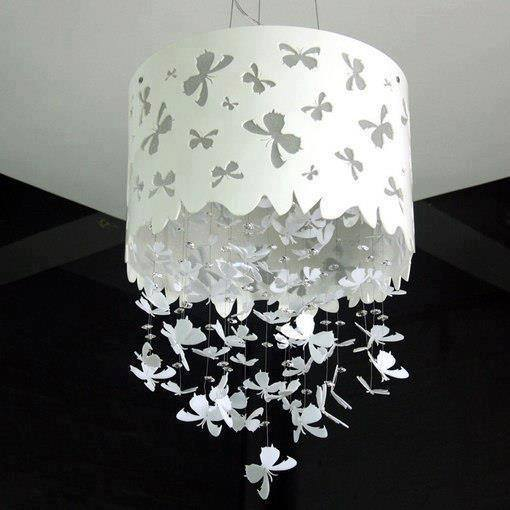 One of the more dexterity-intensive projects, this shade is still worth the effort. Imagine all of the compliments you'll get on your latest DIY!
How to Make a Lamp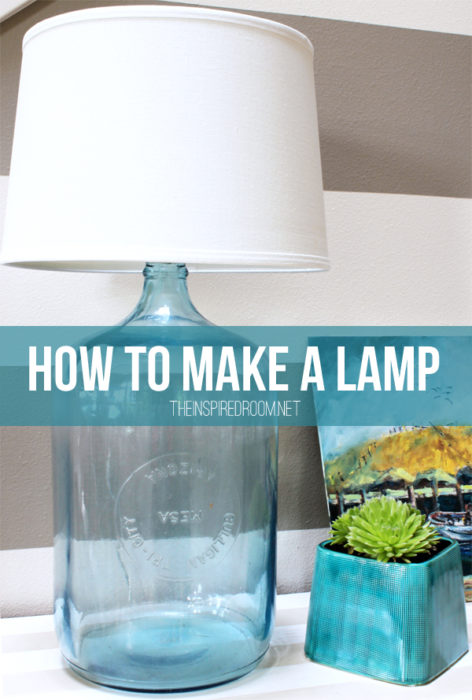 Here is a classic lamp project. Get started on this DIY this weekend.
DIY Tapered X Lamp
This lamp as a modern silhouette. Its also a simple one to DIY.
From PneumaticAddict.com
Pottery Barn Rope Knot Knockoff Lamp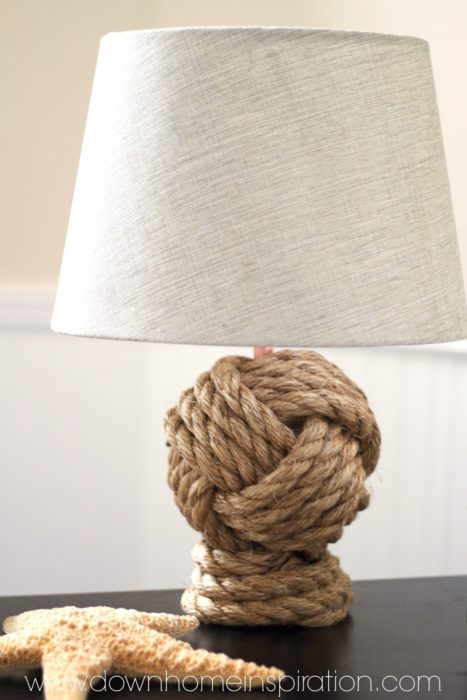 Why pay $245 for a lamp you can make for $25? This is a fun DIY project.
DIY Bubble Chandelier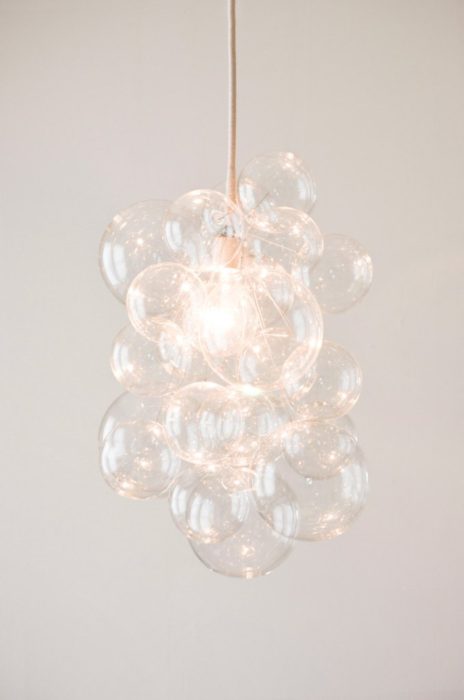 Modern and fun, this is a great lamp fixture to make. Give this one a try.
At PopSugar.com
West Elm Knock Off DIY Bentwood Pendant Tutorial Light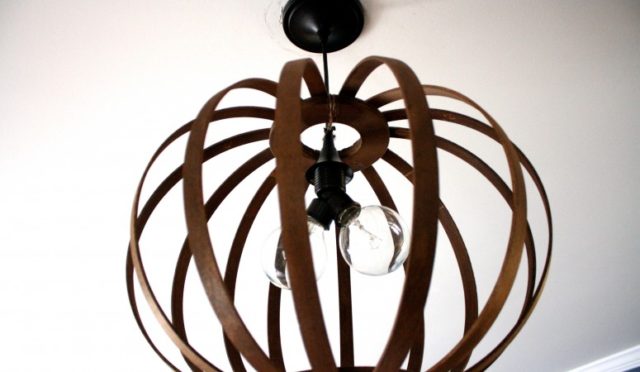 Save money and make this great DIY light. It looks just like the West Elm one!
From DesignerTrapped.com
Fold Origami Lampshade for Hanging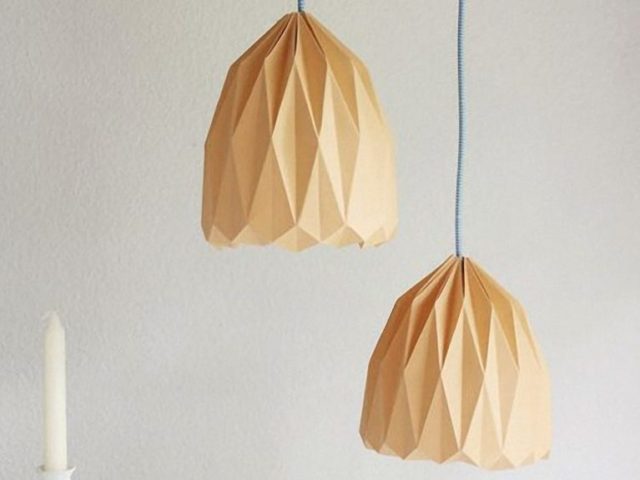 The classic folds of origami make this lampshade. Try this for a stylish look.
How to Make a Spectacular Lamp with Logs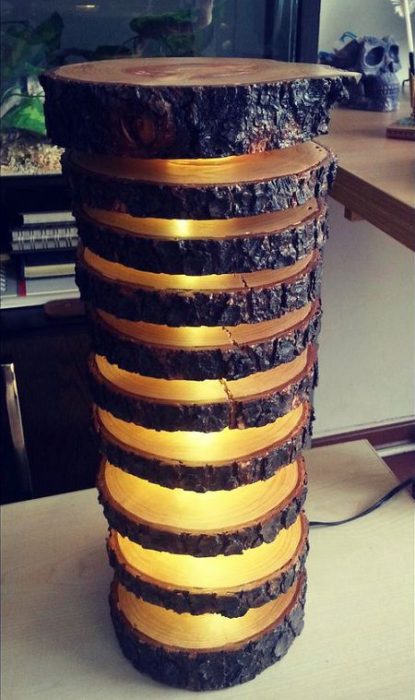 Love the natural look? Make a lamp out of a log.
At IDLights.com
DIY Doily Lamp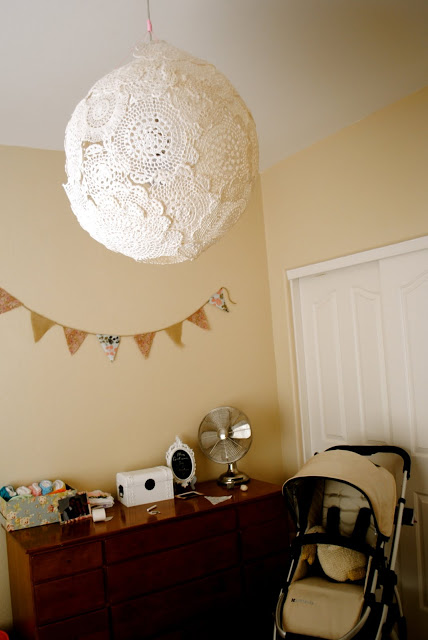 Feminine and a touch of vintage, this doily lamp has it all. give this DIY project a try.
DIY Pottery Barn Lamp Shade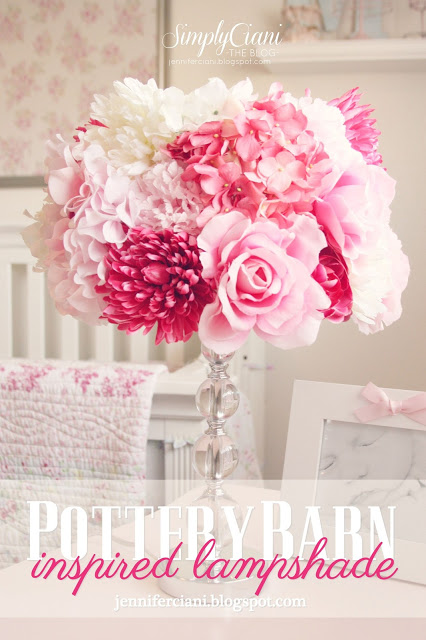 Love the Pottery Barn look? Give this stunning DIY lampshade a try.