If you are a crafter or a DIY fan, then we don't have to tell you – one of the best things is making gifts for family and friends. We've found you 40 terrific DIY gifts you can make for kids, that they will treasure. Some are perfect for girls, who may want more clothes for their American Girl dolls. Others are DIY gifts that may be especially ideal for boys, such as a parking garage for their Hot Wheels.
You'll see DIY projects for every skill level. So if you are a Mom or Grandma and new to DIY projects, don't be shy. You'll find one here that you can do and even on the first try, get terrific results. There are also crafts here that are good for different types of skills, from woodworking, needle working and even some if you are handy in the kitchen. So rest assured you'll find some DIY projects to make great gifts for kids, that they will be happy to receive.
One of the best things about making a gift from scratch is that you can customize it. You can make it from the child's favorite colors. Or draw their favorite animal or cartoon character on it. Think of ways to make your DIY project unique and just for the child that will receive it. Of course they will be so happy their parent or grandparent or family member made them a DIY gift, but if it comes in purple and that's their favorite color then that will make them smile too!
...
Bath Time Play Dough Soap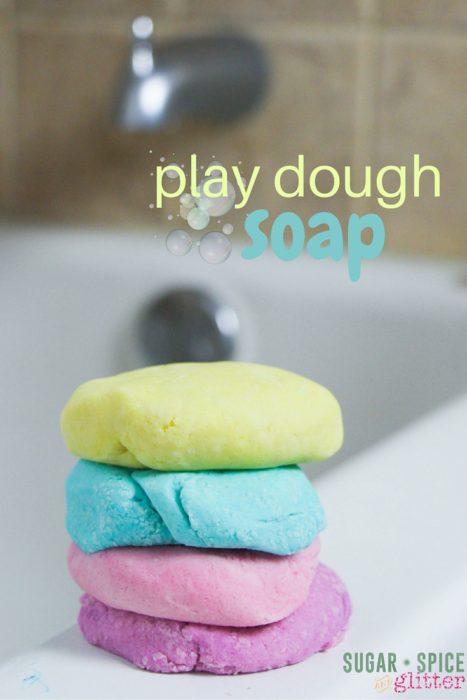 Make bath time even more fun for little ones, with homemade soap that acts like play dough. This is a great gift for a child, especially those you know who don't like bath time very much.
DIY Wooden Crate Storage Hot Wheels Car Storage and Display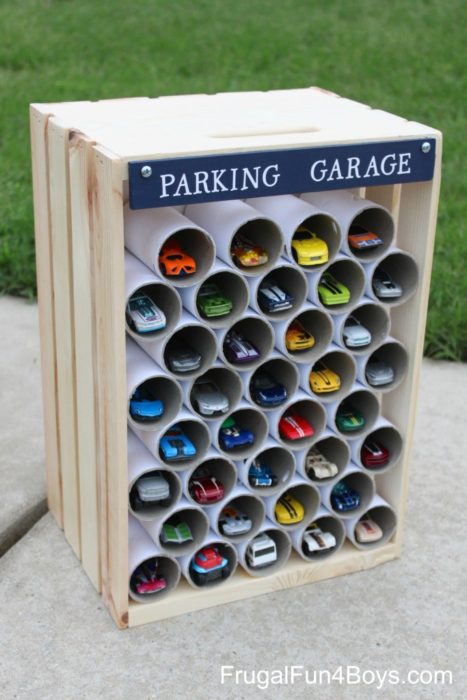 If you know a little one who collects cars, this could be the perfect gift for them. Its a great way to store, display and share their collection with friends and family.
From FrugalFun4Boys.com
How to Make Glitter Play Dough
Make sparkly, fun play dough for your little girl. She'll enjoy this unique play dough for the next play time!
By Tikkido.com
No Sew Tutu Toddlers and Infants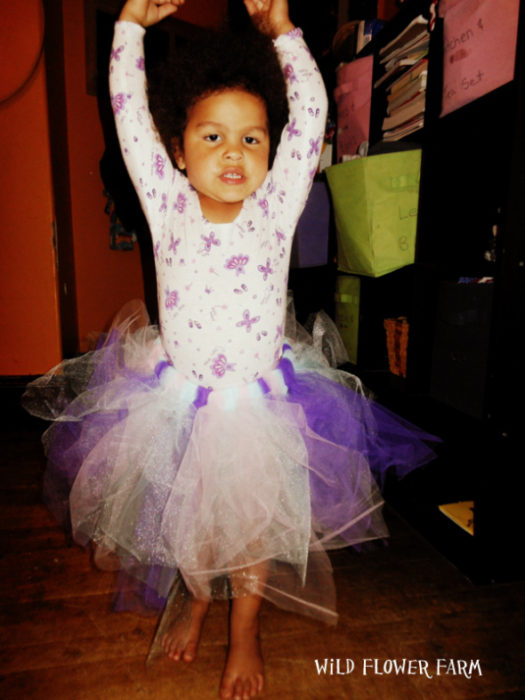 Does your little girl or granddaughter want to be a ballerina? Try this simple no sew tutu and they'll be twirling in no time.
Located at AnalinaRagDolls.com
Easy Homemade Sidewalk Chalk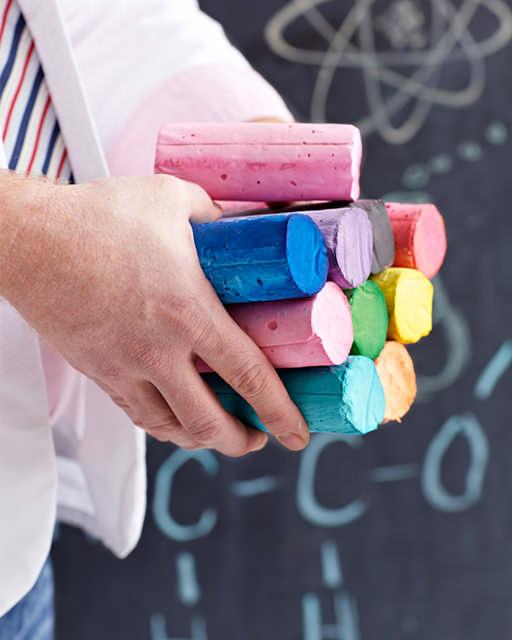 For hours of summertime fun, you've got to have sidewalk chalk on hand. That's why this DIY recipe is perfect for simple, non-toxic chalk for kids to play with.
From SaintPaulMag.com
Lego Picture Puzzles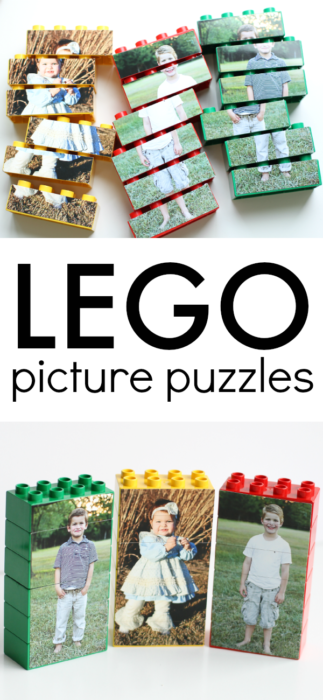 This is a great DIY gift, perfect for young children. Puzzles are a great activity and you can use family photos too.
From ICanTeachMyChild.com
DIY Plantable Felt Garden Box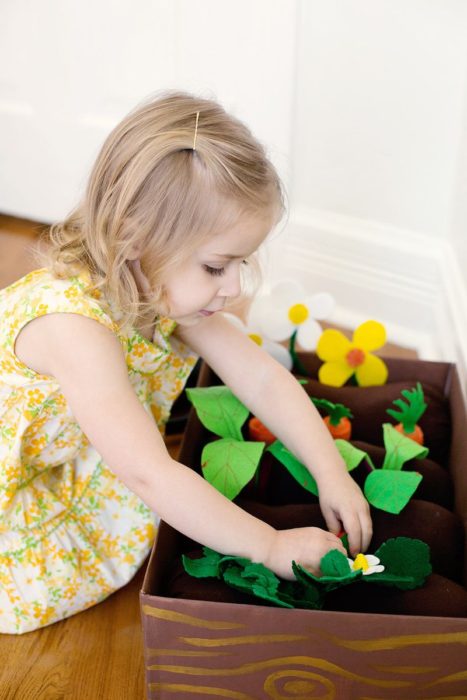 Encourage a love of nature that can last year round. This felt garden box lets children play at planting flowers and veggies, without the mess!
Glittered Mason Jar for Valentine's Day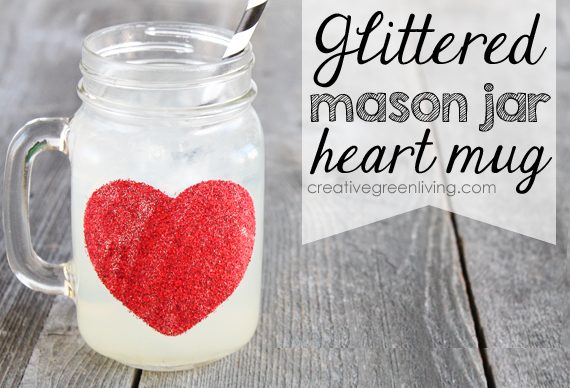 Make this DIY mug for your little one, to drink their chocolate milk. Remember the craft can be done as a heart shape or many other types of shapes such as a flower, smiley face or even the child's name!
Minecraft Creeper Book Ends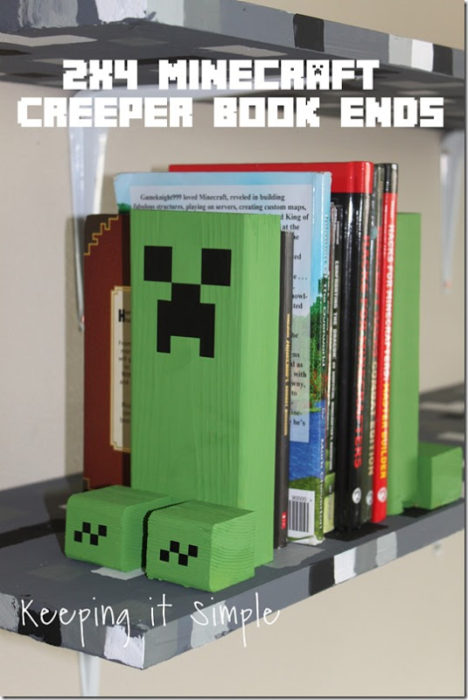 If your child is a Minecraft fan, why not make them these terrific book ends? They can store their books while enjoying their favorite game characters too.
Located at KeepingItSimpleCrafts.com
Skater Skirt Doll Clothes Pattern for American Girl Doll and Australian Girl Doll

Many girls like to play with American Girl dolls. If you have good sewing skills, you can make doll clothes for them!
No Sew Rainbow Tutu Tutorial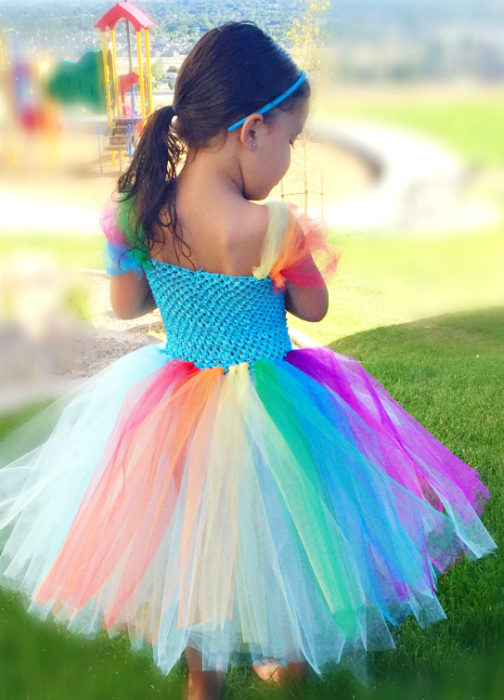 Even if you can't sew on a button, you can make an adorable tutu for a little one. This fun tutu is rainbow colored, vivid and bright.
From TheStitchingScientist.com
Tic Tac Toe Rocs Activity
Tic Tac Toe is a classic children's game and can be played by young or older kids. Make this re-useable game that can be brought on camping and car trips.
Located at BalancingHome.com
Take Along Doll House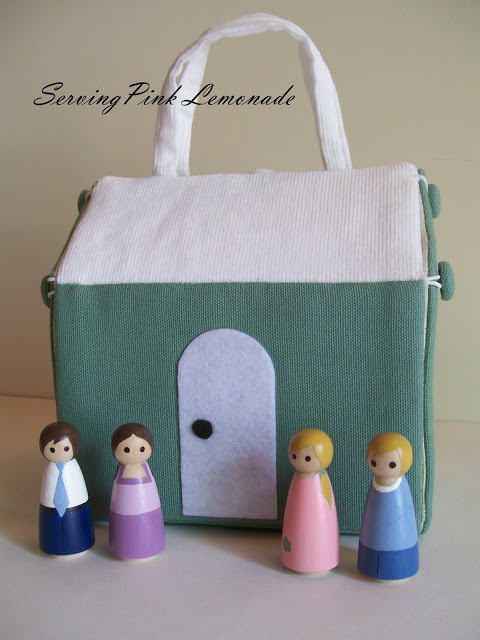 This DIY gift is perfect for a little one who likes dolls. If you have sewing skills, give this project a try.
Fairy Dough Play Dough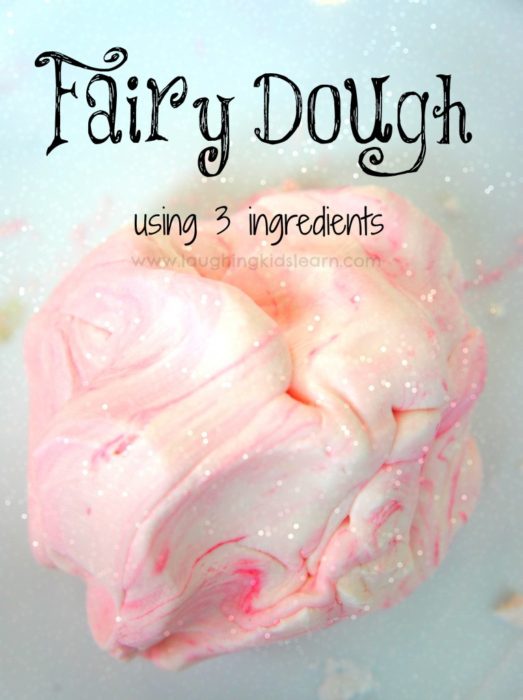 This play dough recipe is a great choice for your DIY gift for a little girl. It only has 3 ingredients and is simply for a beginner to make.
Homemade Bath Crayons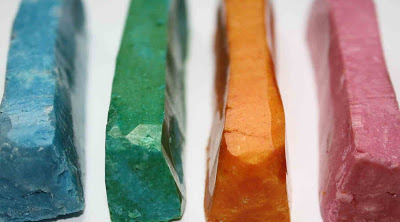 Make bathtime more fun & certainly a lot more creative too! This DIY gift is ones that will also make Moms smile, as kids won't fuss about their bath routine anymore.
From SweetAndSpicyCo
Dentalsaurus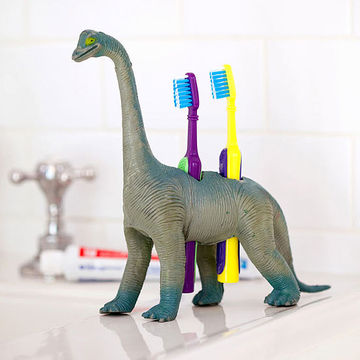 Make daily toothbrushing more fun, with this cheery dinosaur to greet your child! It can hold up to 4 toothbrushes.
From Parents.com
DIY Fart Noisemaker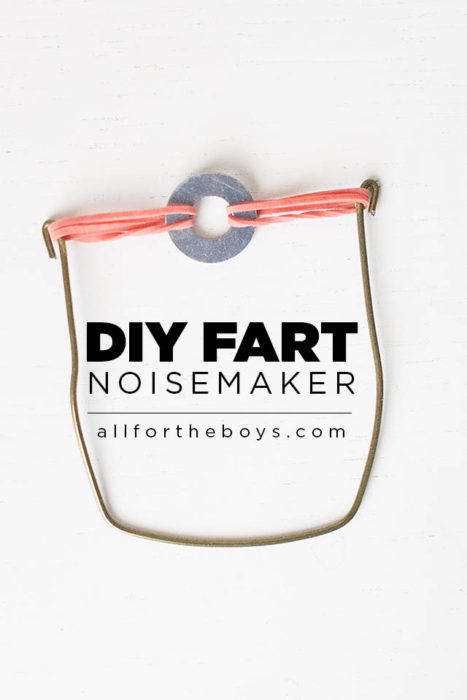 If you really want your kids to laugh, try making this DIY Fart Noismaker. Its sure to make them – and everyone else – giggle!
Angry Birds Bowling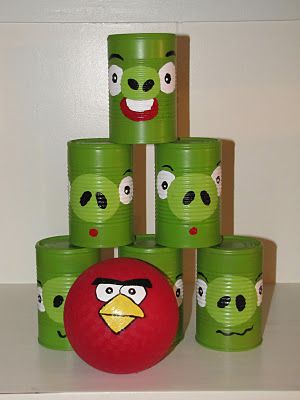 This is a terrific DIY gift especially for a young child. Its an active bowling game that's great for indoor play or a rainy day, with an Angry Birds theme!
On the Go Reading Pillow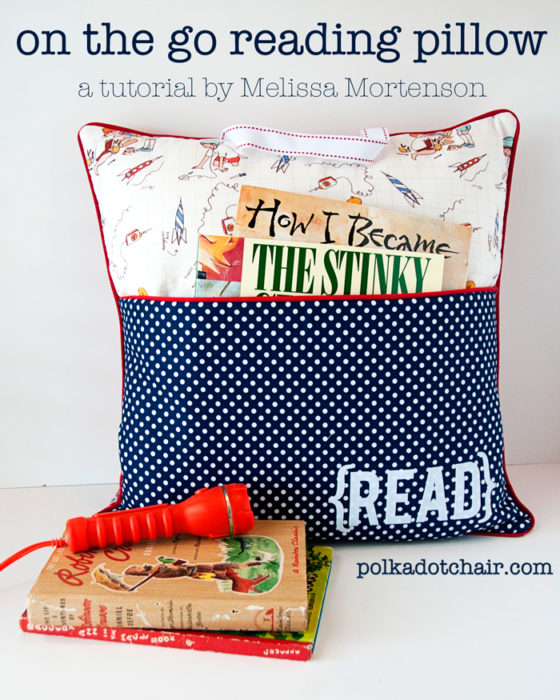 Make car, plane and camping trips more fun as families can have storytime simply and easily. This DIY gift is a pillow that also holds storybooks, keeping them from getting lost, bent or torn.
From ThePolkaDotChair.com
Learn to Sew Kit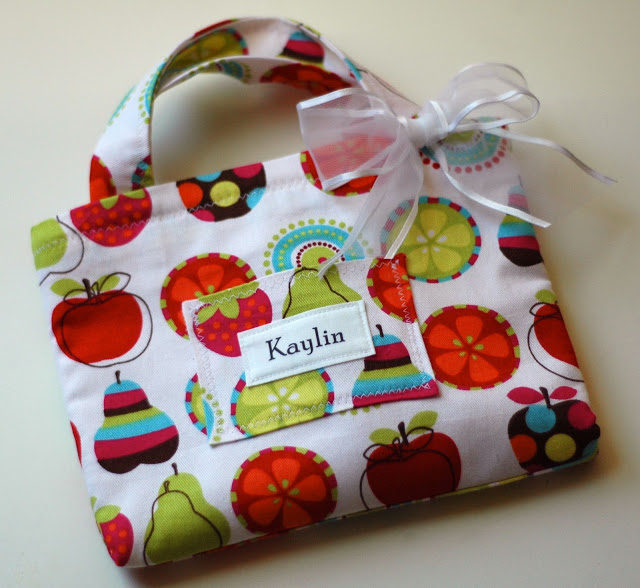 Lots of Moms and grandmas like to teach their little ones how to sew. This DIY gift is perfect for the child you will now teach how to sew.
From CrafterHoursBlog.com
Ice Cream Play Dough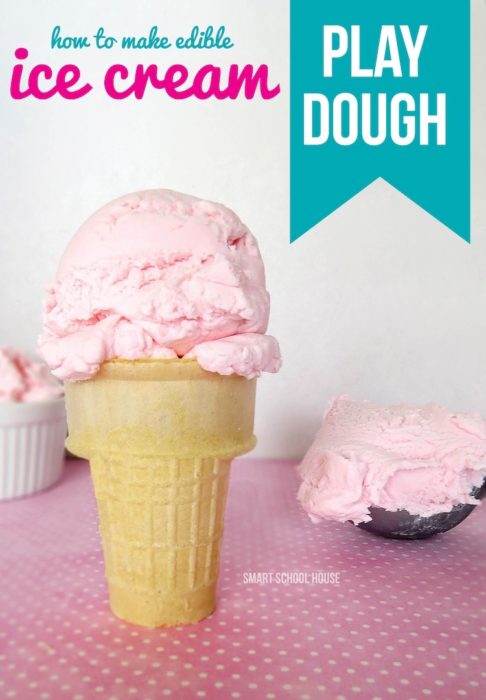 This play dough recipe is great because its actually edible! Its a great choice for little ones, and the play dough is sweet, like ice cream.
30 Minute Bean Bag Chair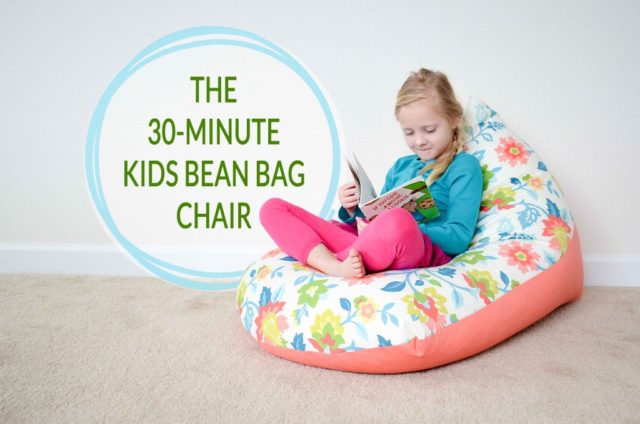 Your child will enjoy hanging out in their very own bean bag chair. This is the perfect DIY project for beginners too.
Jigsaw Hearts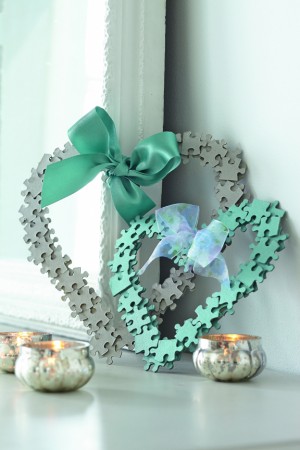 These sweet hearts are a great DIY gift craft, especially for a little girl's room. This is the perfect project for a beginner too.
From Essentials
How to Make Rainbow Crayons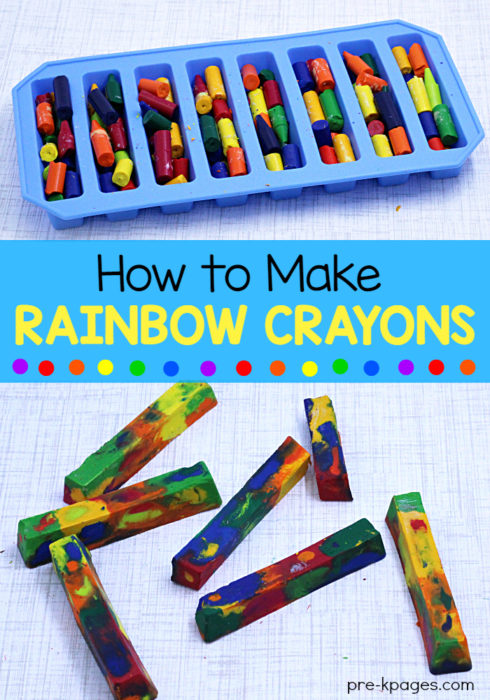 This is a simple DIY gift for any child that you can make, with broken crayons and your microwave. They will be simply amazed at how bright, colorful and fun their new, rainbow crayons are.
Portable Lego Kit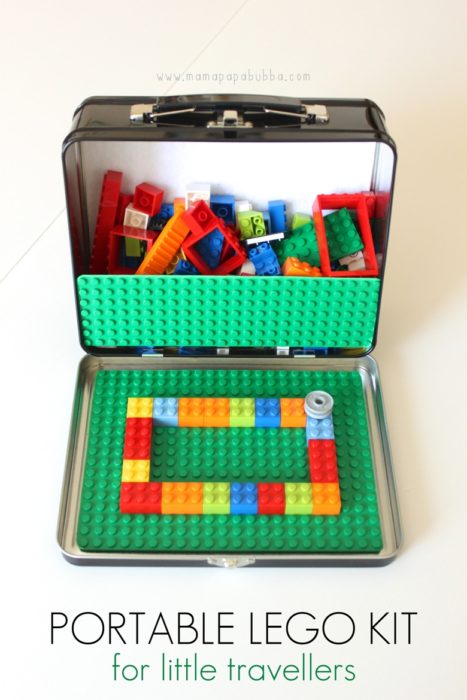 This is the perfect DIY gift for a kid, especially if they are headed on a car trip or camping trip. Legos are fun, and this is the best way to play with them on-the-go.
From MamaPapaBubba.com
DIY Goldfish in a Bag of Soap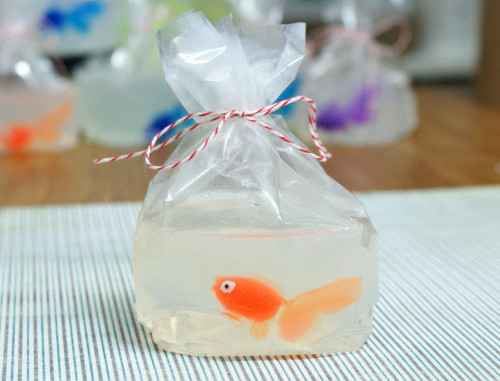 This is a DIY gift not only for kids, but one you can make with them too. Its the perfect choice to do with kids, tweens or teens who want to give a fun gift for a birthday.
DIY Kids Seesaw for Under 30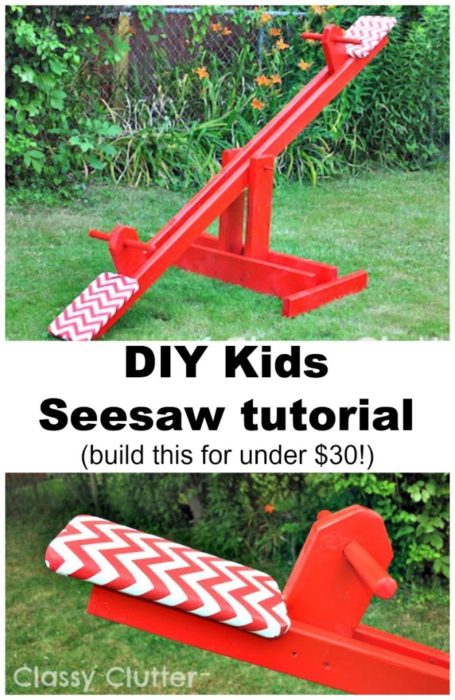 Try this DIY gift for kids if you are good at woodworking projects. It is budget friendly but certain to bring smiles to childrens' faces!
From ClassyClutter.com
Alphabet Rocks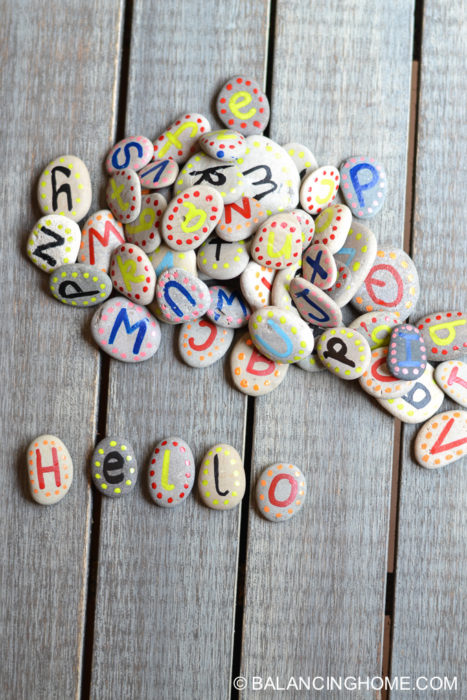 This DIY is perfect for any child you know who is practicing and learning their ABCs. They can also be used for spelling words too.
From BalancingHome.com
Circus Animal Cookie Pillows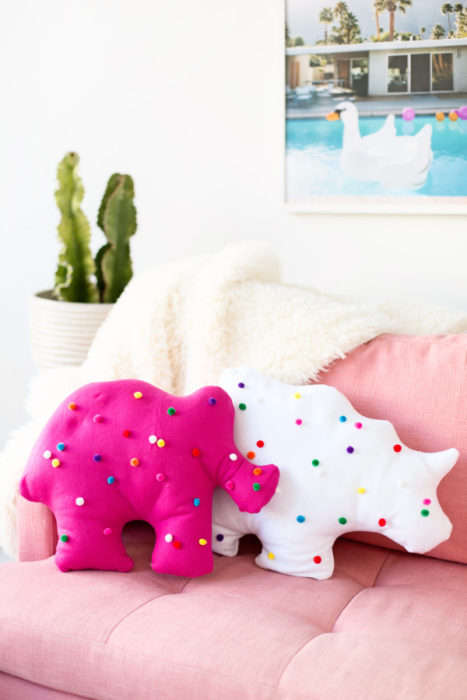 If you know a child who likes animal crackers, then is a fun DIY gift to make for them. Bright and colorful, they will be sure to make them smile.
Superhero Mason Jar Banks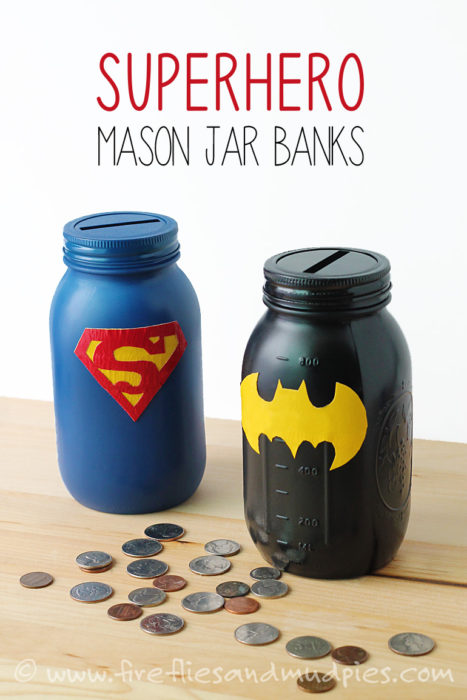 Most kids think superheros are terrific! Help them save their allowance for toys or something special with this DIY superhero bank.
Hungry Monster Laundry Bags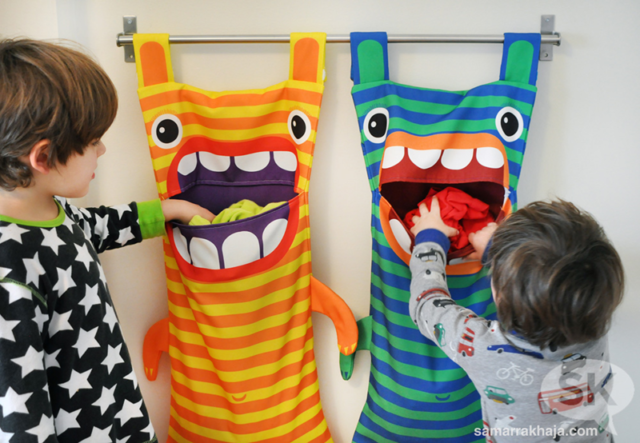 Ever wonder where those socks go? Well the hungry monster laundry bag eats them! Try this fun DIY craft, make a kid a laundry bag so they always keep tidy and clean.
Located at Blog.Spoonflower.com
DIY Minecraft Pillows No Sew Tutorial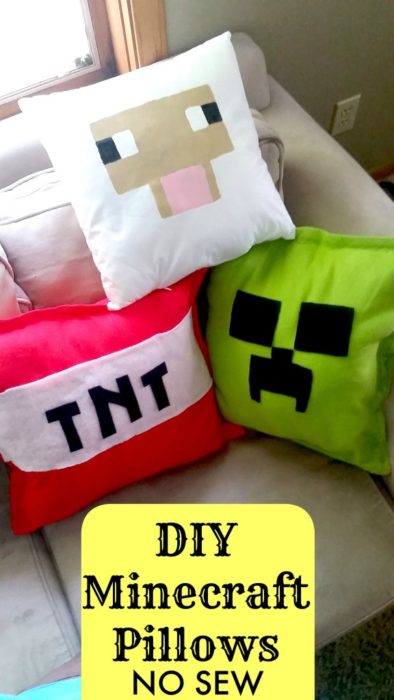 Lots of kids have fun playing Minecraft. Make simple no sew pillows they will treasure, reminding them of a favorite activity.
From SurvivingATeachersSalary.com
Cereal Box Crafts: Notepads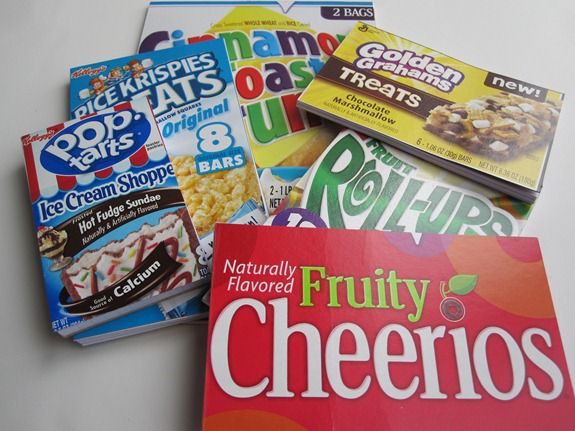 Breakfast cereal is a popular favorite of many kids and families. Why not turn the cereal box into a great DIY notepad, for scribbling and coloring?
Edible Lego Bricks Gummy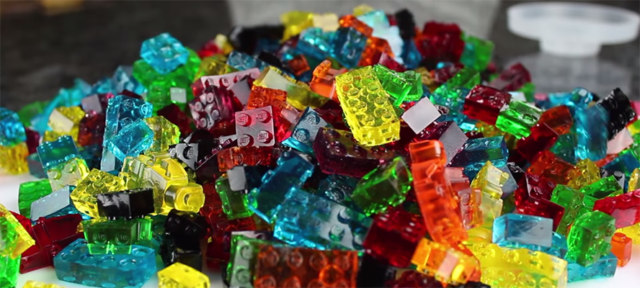 Does your kid like Legos? Lots of kids do. Make gummy legos as a sweet treat to enjoy.
Located at Refinery29.com
Gone Fishing – A Fishing Matching Game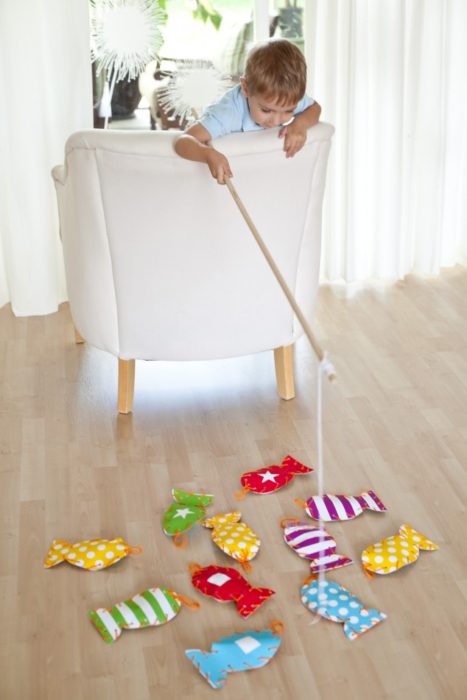 This is a fun DIY gift to give kids, its also perfect to give several children such as siblings. Matching games are great for little ones who are in nursery school or kindergarten.
Marshmellow Plushie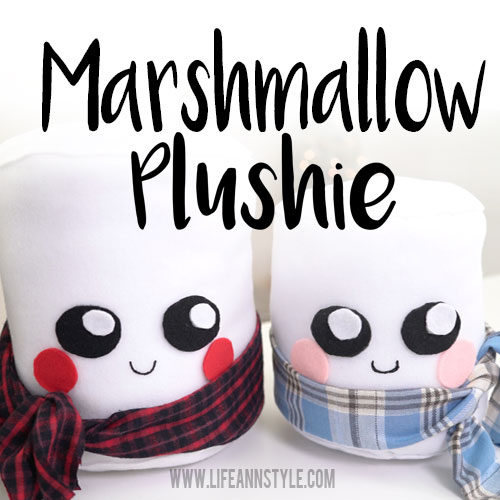 Make a sweet, squishy marshmellow pillow that's perfect for any great kid you know. This is a terrific DIY gift, especially for the winter or holiday season too.
From LifeAnnStyle.com
Easy Homemade Crayons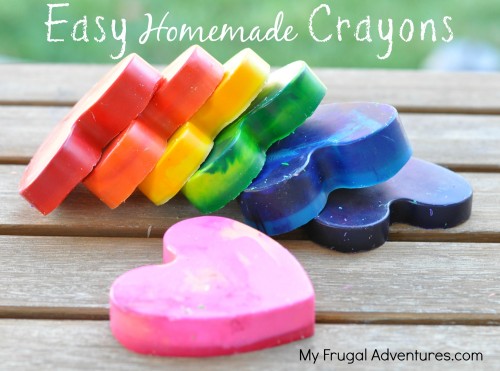 Crayons made just for that special someone is a very thoughtful gift. They will be sure to make your child or grandchild smile wide!