We have updated this list for Christmas 2017. We have added even more tacky, obnoxious, ugly and yet truly wonderful Christmas sweaters this year. Let us know your favorites.
There's one Christmas craft that even those who are new to crafting are eager to step up and try: it's the ugly Christmas sweater! Ugly Christmas sweater parties have become quite popular. Friends, families and offices hold ugly Christmas sweater themed parties. You are encouraged to be creative and get into the holiday spirit, while being as silly as you can! If you're invited to one of these parties or thinking about throwing your own, you'll be pleased to know we've found you 40 fun DIY ugly Christmas sweater projects, just for you! Happy Holidays & Happy Crafting!
Newest additions to our ugly Christmas sweaters for 2017.
Snowmen head and carrot nipples? Yep, that's an ugly Christmas Sweater.
...
This seems like a copout, but still genius, if you don't mind making your friends a bit angry…all for a clever Christmas sweater.
You don't even have to make this sweater, although it seems easy enough to buy a plush reindeer, cut it in half and sew it to a tacky sweater.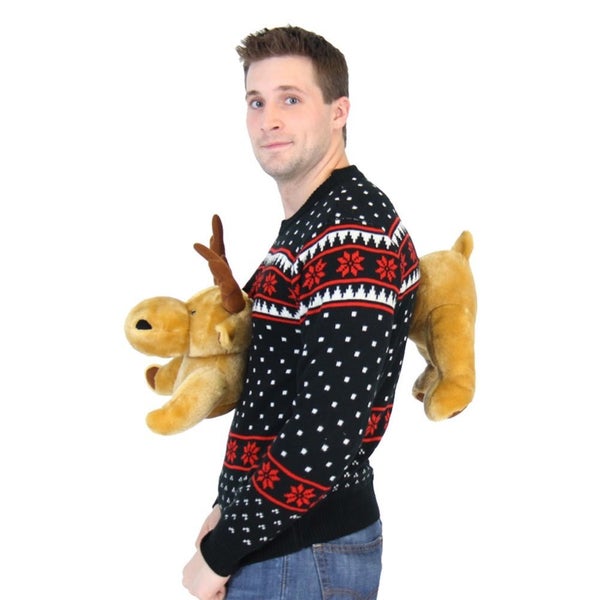 Of course, we have to add an Ugly Christmas Trump Sweater for 2016.
Mantle and Fireplace Sweater Idea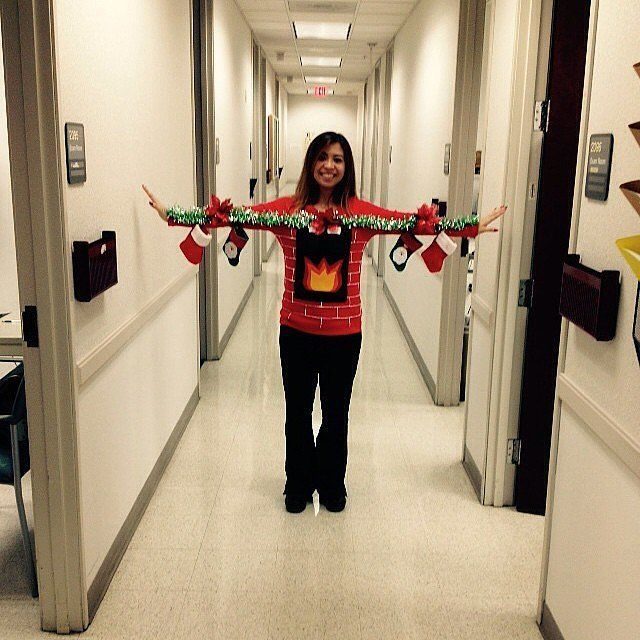 Christmas Tree Sweater (All-in)
All Hail Santa Christmas Sweater
Dr. Who Ugly Christmas Sweater
Evil Santa Stuck in the Chimney Ugly Christmas Sweater (Terrifying)
Snowman Upside Down Christmas Sweater (Adult-themed)
Sistine Chapel DIY Christmas Sweater
Homemade Bumble Christmas Sweater (Rudloph Movie)
The Whole Tree Plus Santa Christmas Sweater
Ugly Christmas Sweater from The Grinch Who Stole Christmas
Grinch Ugly Christmas sweater Nicole Weekley Art & Soul
North Pole Dancer Tacky Christmas Sweater

Okay, this isn't a DIY sweater, but it easily could be, plus it is hilarious.
And here are our classic pictures of ugly Christmas sweaters. Merry Christmas.
DIY Tacky Texas Christmas Sweater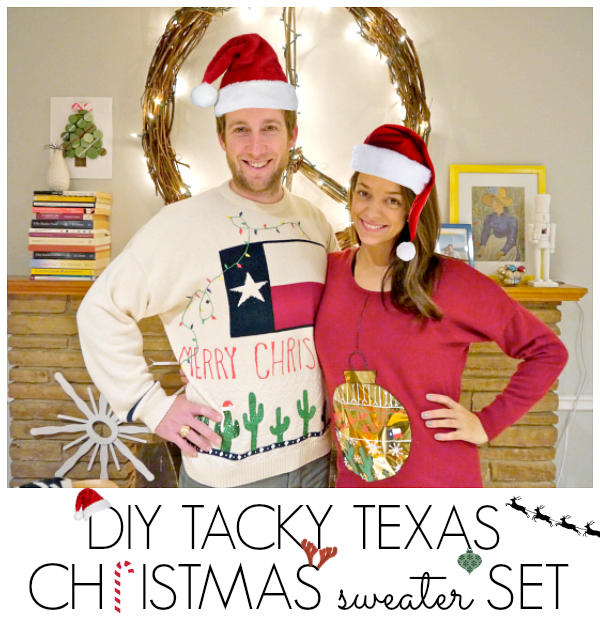 By CreatingReallyAwesomeFreeThings.com
Nic Sees You When You're Sleeping Ugly Sweater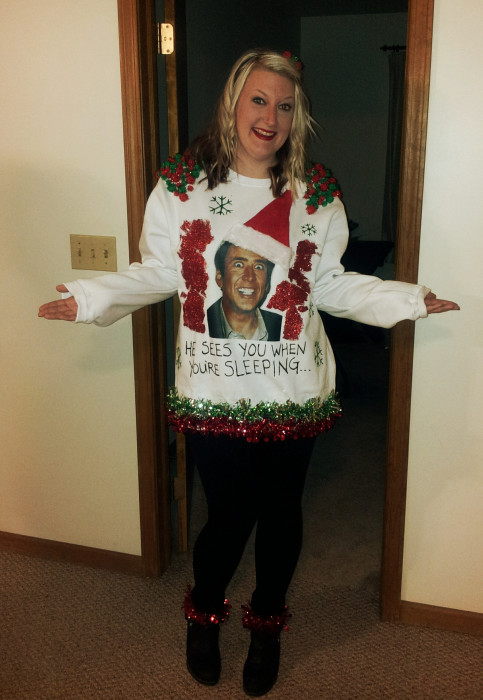 At Reddit.com by scootertrashed
Elf Ornament Vest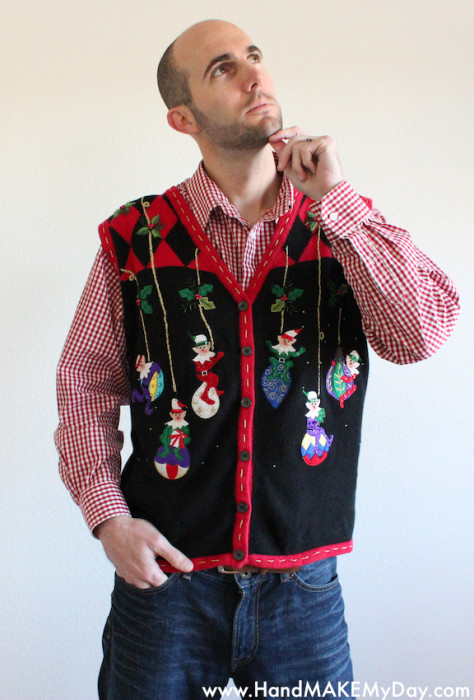 Reindeer Kids Ugly Christmas Sweater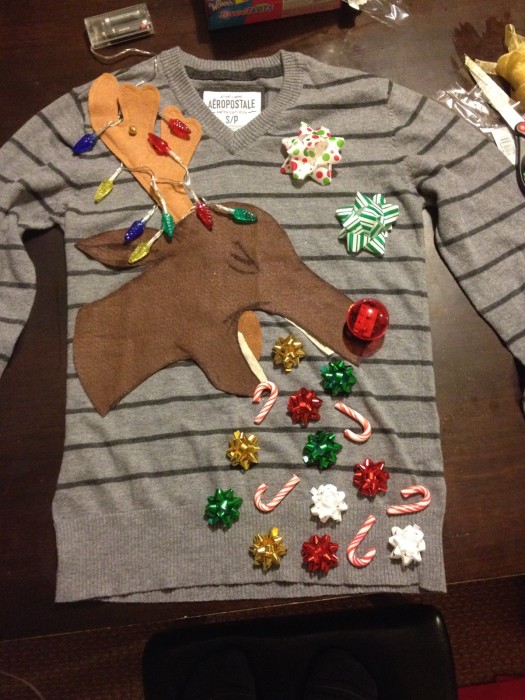 Christmas Tree with Ornaments Sweater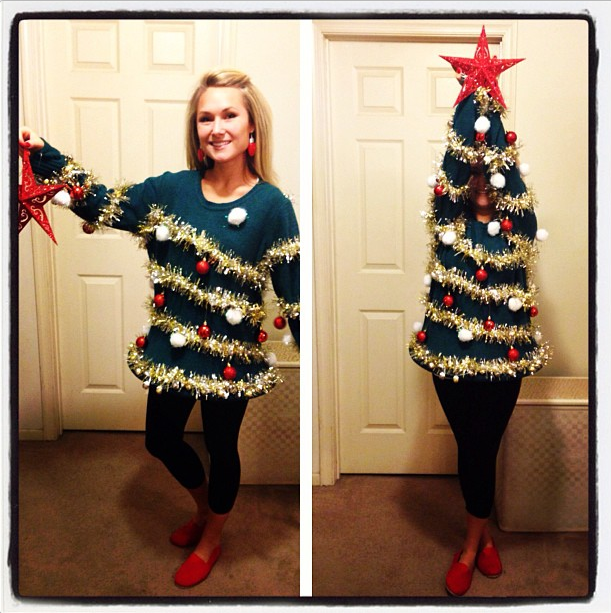 DIY Ugly Christmas Sweater with Lights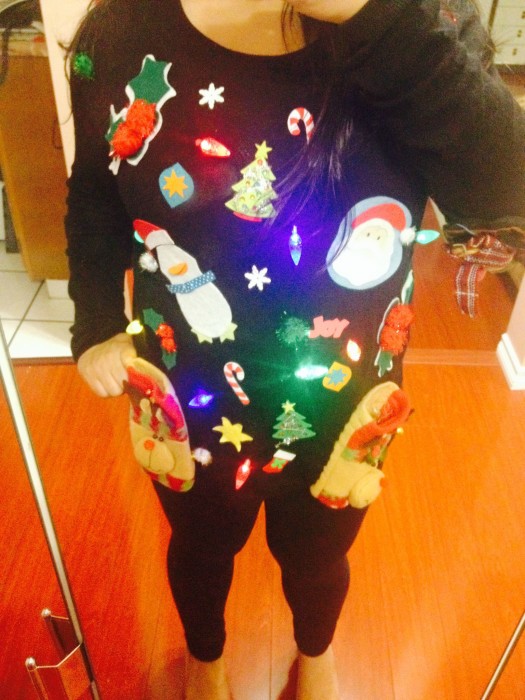 Located at Imgur.com by pheesh
Christmas Tree Sweater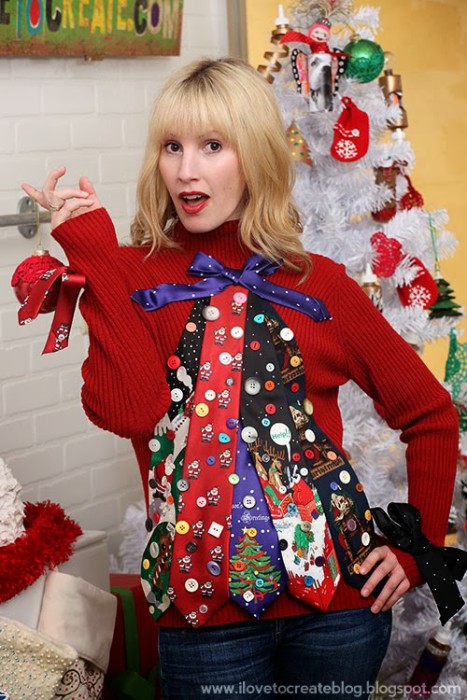 From ILovetoCreateBlog.Blogspot.com
Pet Ugly Christmas Sweater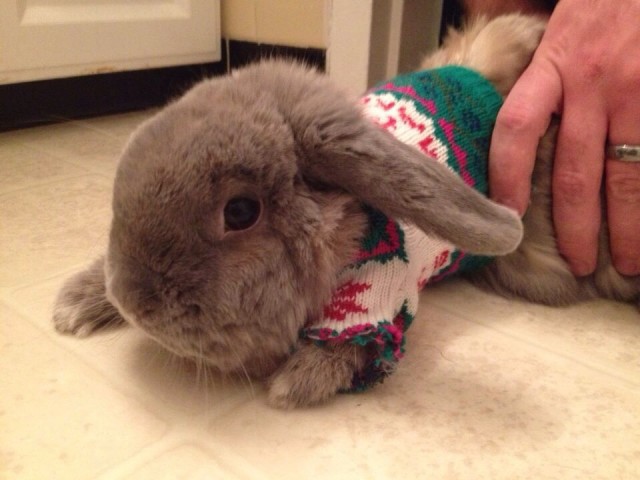 At Imgur.com
Easy Reindeer Ugly Christmas Sweater for Couples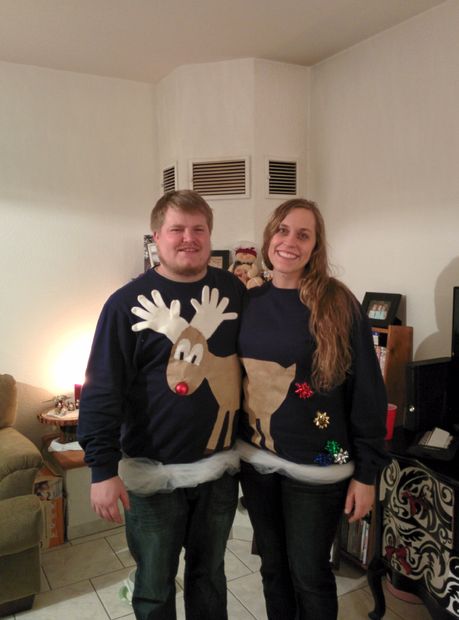 Located at Instructables.com
Knitted Ugly Christmas Sweater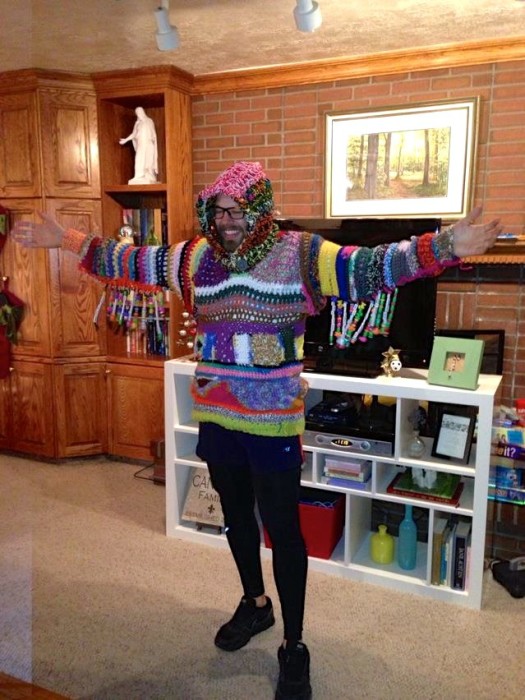 By Imgur.com
Gingerbread Vest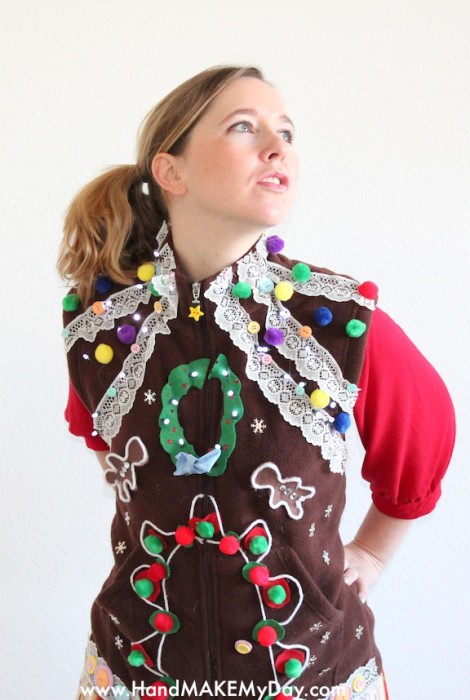 Reindeer and Wreath Ugly Christmas Sweater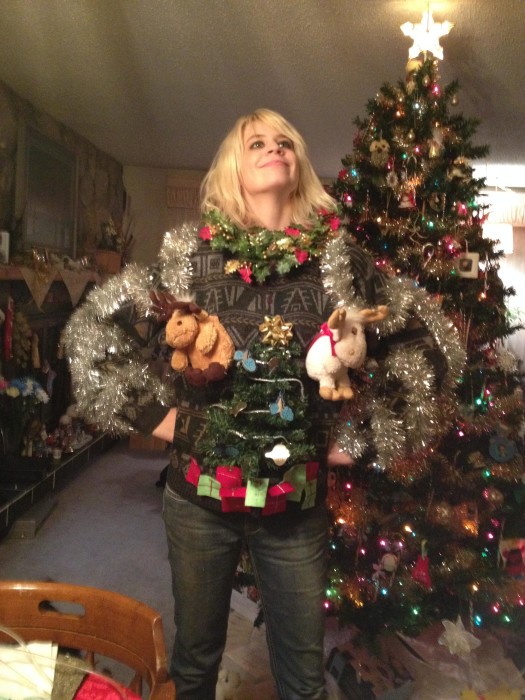 Located at Imgur.com by CanadianLadyMoose
Cat Lady Ugly Christmas Sweater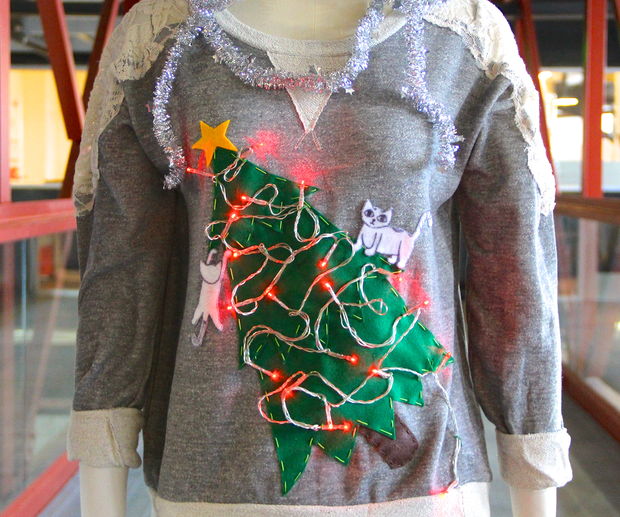 Ugly Christmas Sweater Vest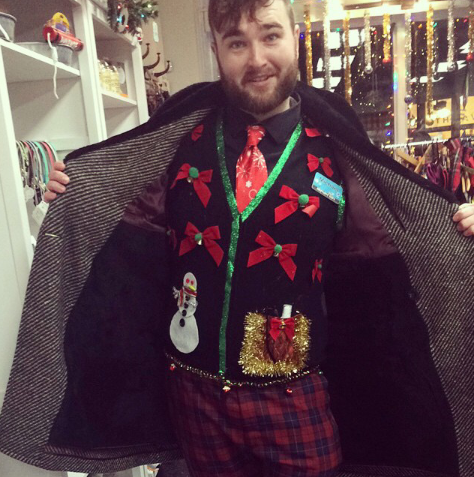 Located at Imgur.com by Mykel58
Pointsetta Christmas Sweater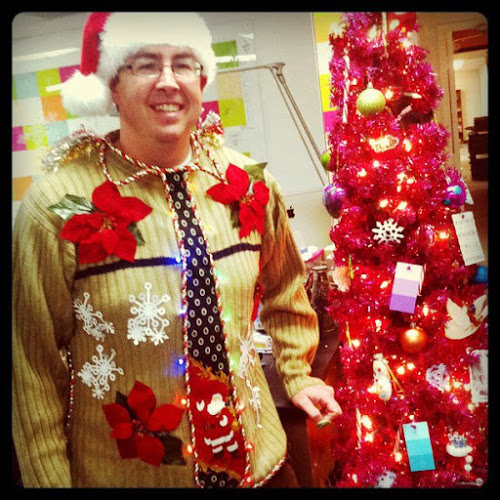 At ILovetoCreateBlog.Blogspot.com
Dog Ugly Christmas Sweater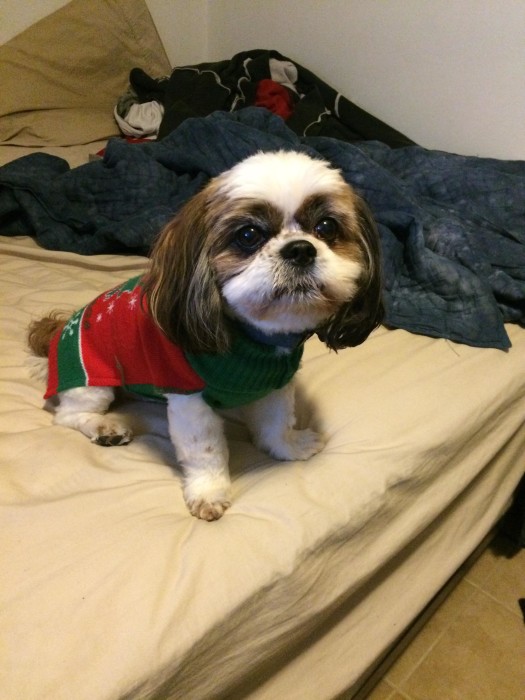 Horse Ugly Christmas Sweater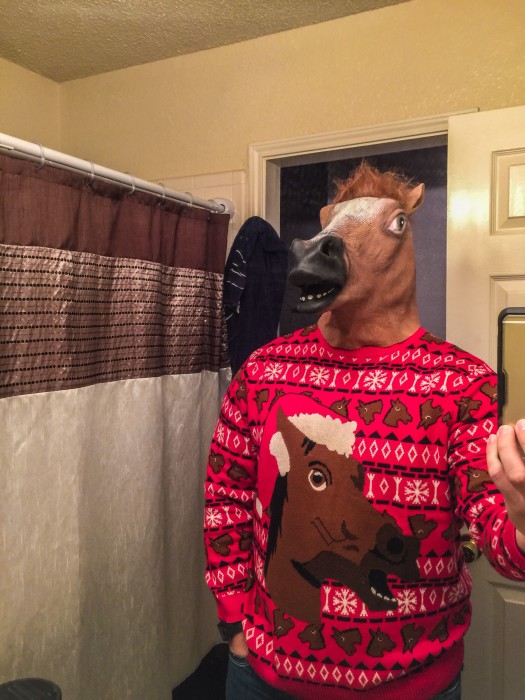 A Very Meowy Ugly Christmas Sweater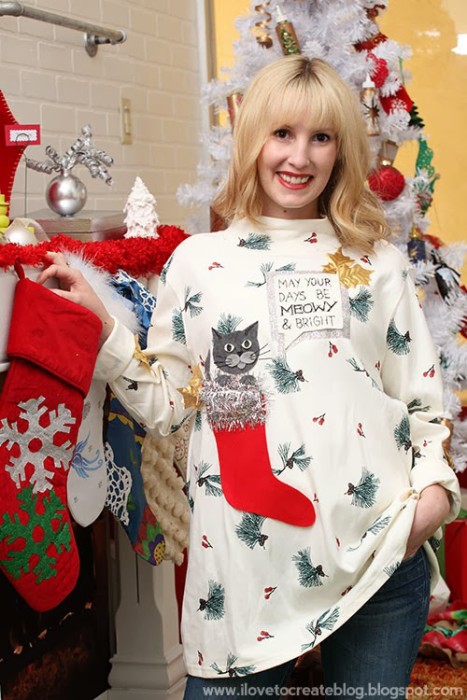 Located at ILovetoCreateBlog.Blogspot.com
Santa and Reindeer Ugly Christmas Sweater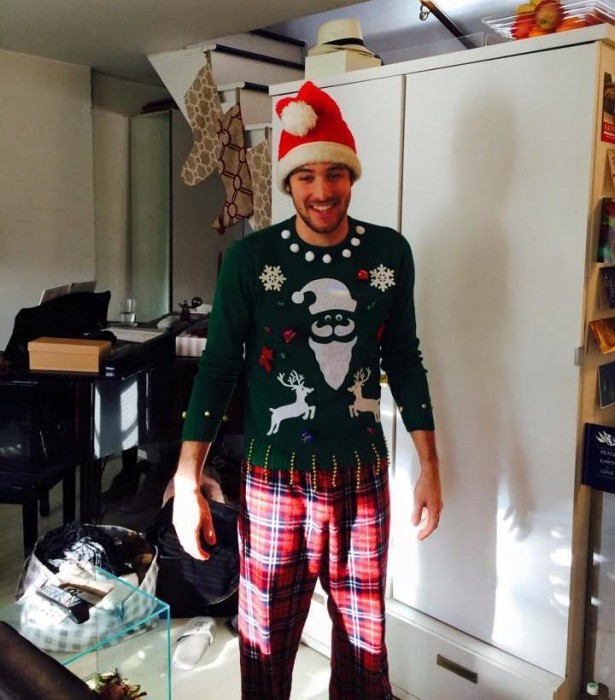 At Imgur.com
Make any sweater an ugly Christmas sweater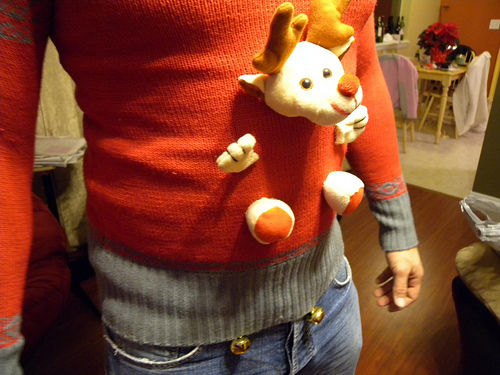 Christmas Tree and Ornaments Ugly Sweater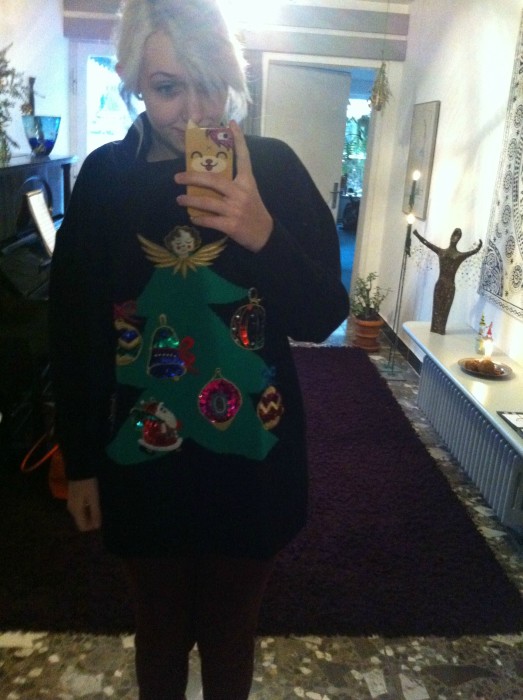 At Imgur.com
Candy Cane Sweater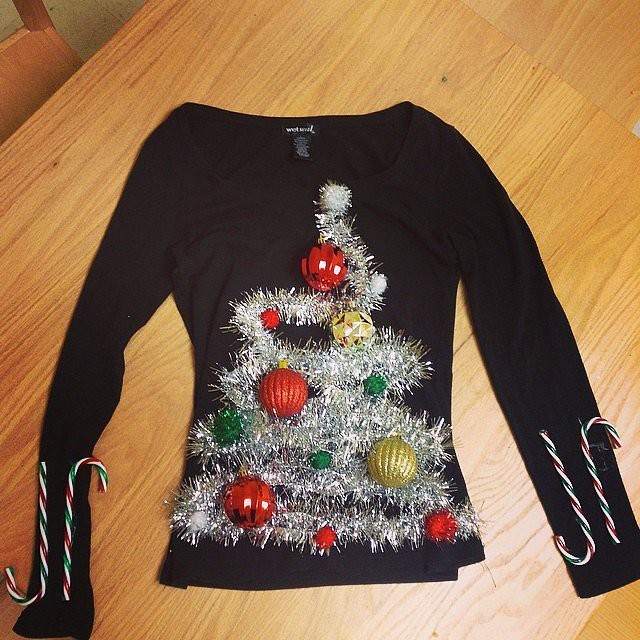 From PopSugar.com
Rudolph Ugly Christmas Sweater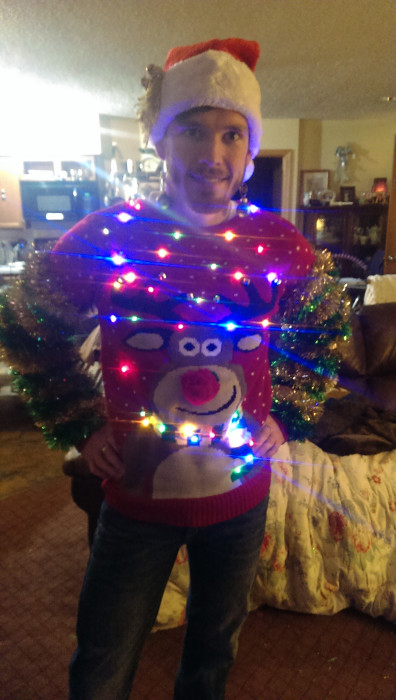 Located at Imgur.com
Blue Ugly Christmas Sweater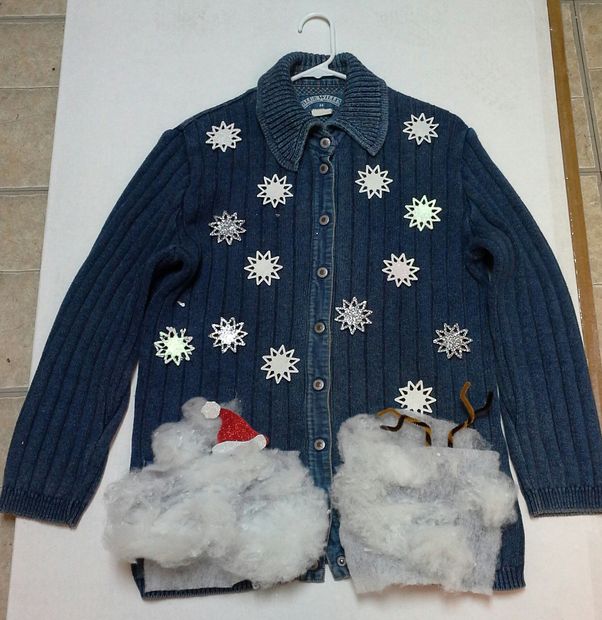 From Instructables.com
Christmas Tree and Santa Ugly Sweater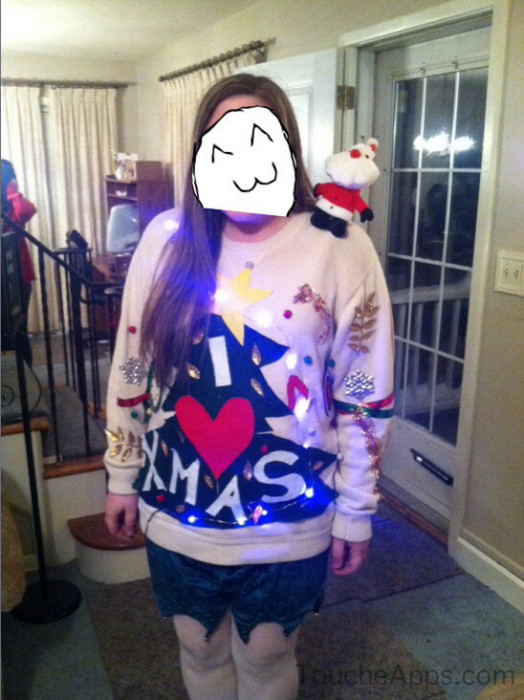 DIY Ugly Xmas Sweater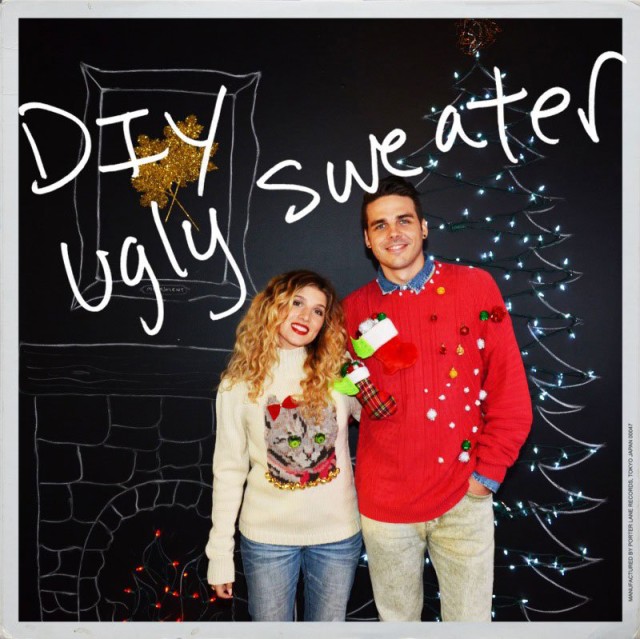 At MrKate.com
Santa Ugly Christmas Sweater
Ugly Christmas Sweater Reindeer and Gingerbread Man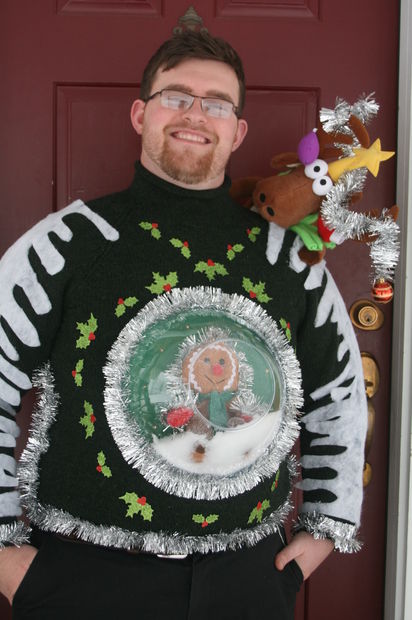 Bows Ugly Christmas Sweater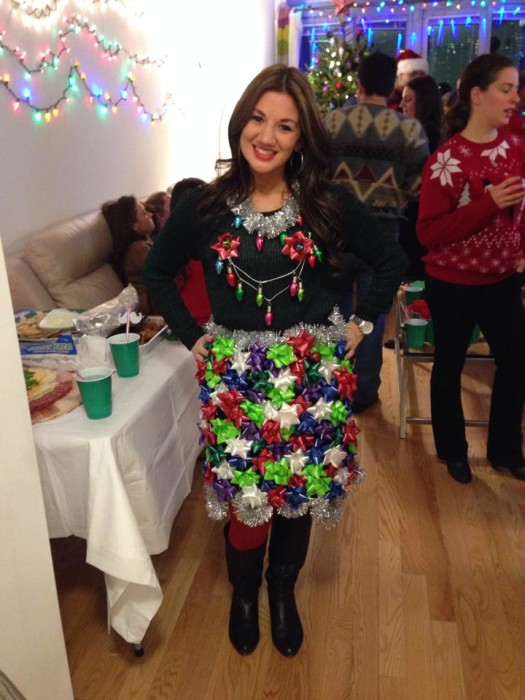 Glitter Christmas Tree Ugly Sweater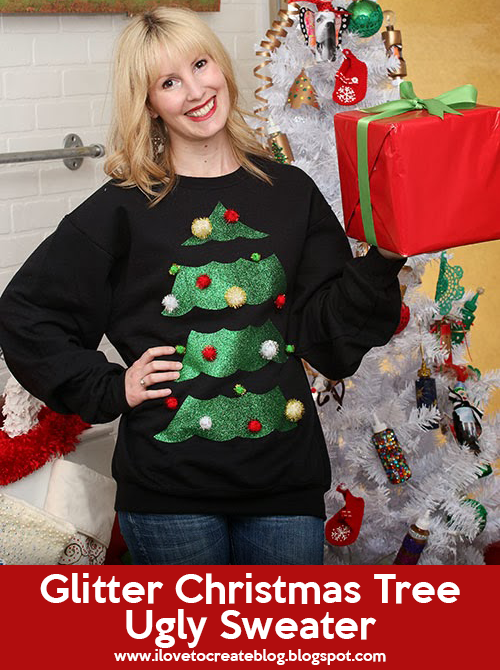 By ILovetoCreateBlog.Blogspot.com
Ugly Christmas Sweater Outfit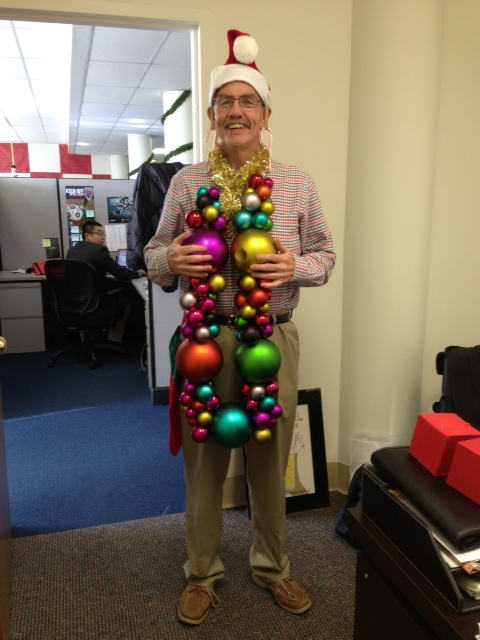 From Imgur.com by Creamationisttheonlywaymybodywillbehot
Ugly Christmas Poncho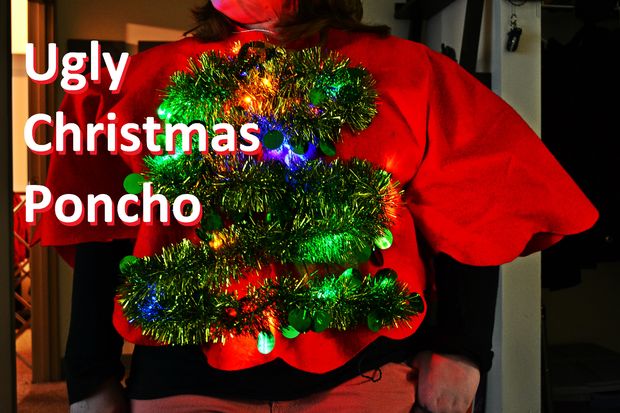 From Instructables.com
Lemur Ugly Christmas Sweater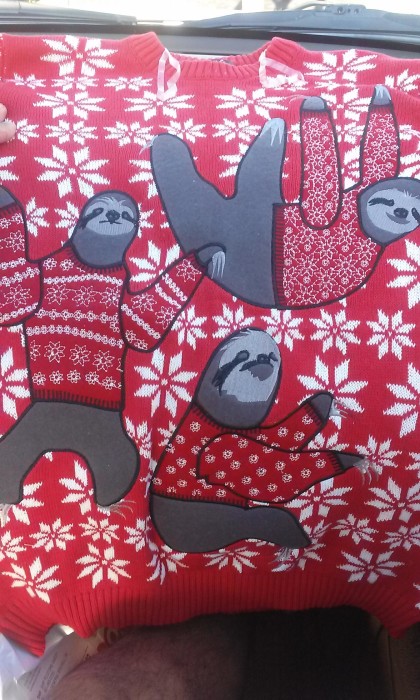 Located at Imgur.com
One Epic Bearded Santa Sweater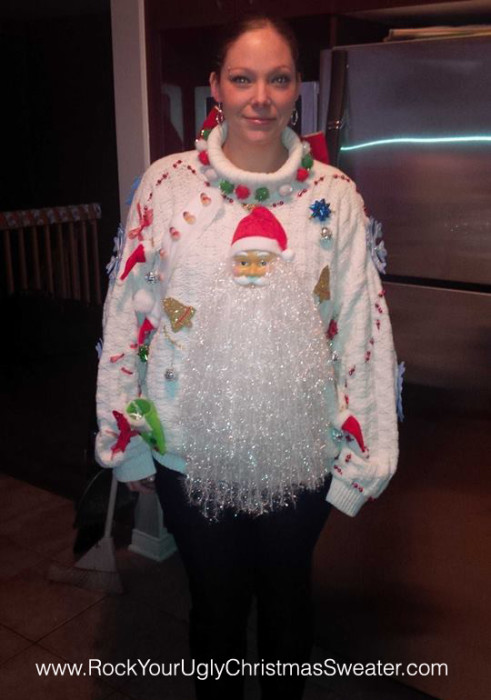 From RockYourUglyChristmasSweater.com
Star Trek Ugly Christmas Sweater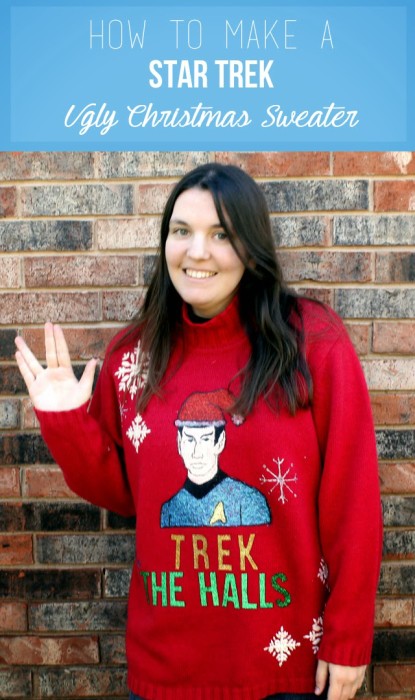 A Christmas Story Inspired Sweater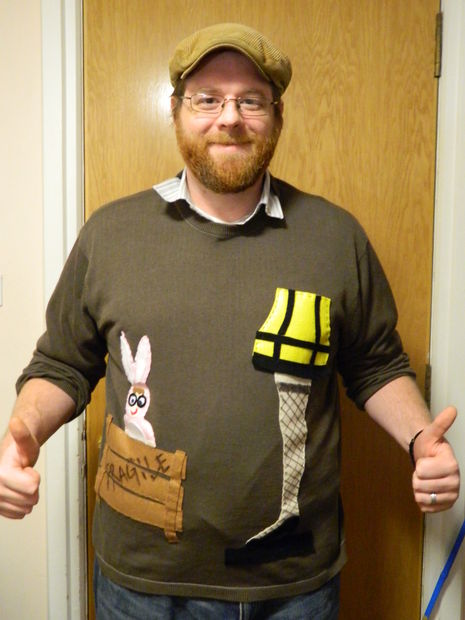 Bottle Cap Sweater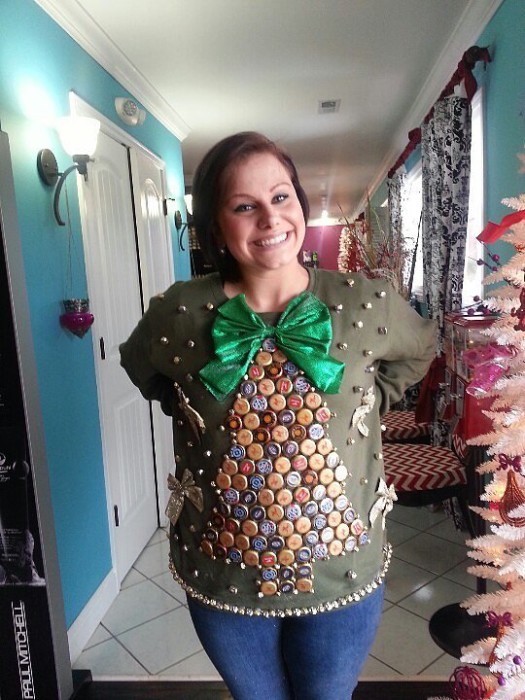 By PopSugar.com
Christmas Tree with Skirt Ugly Sweater
At Imgur.com