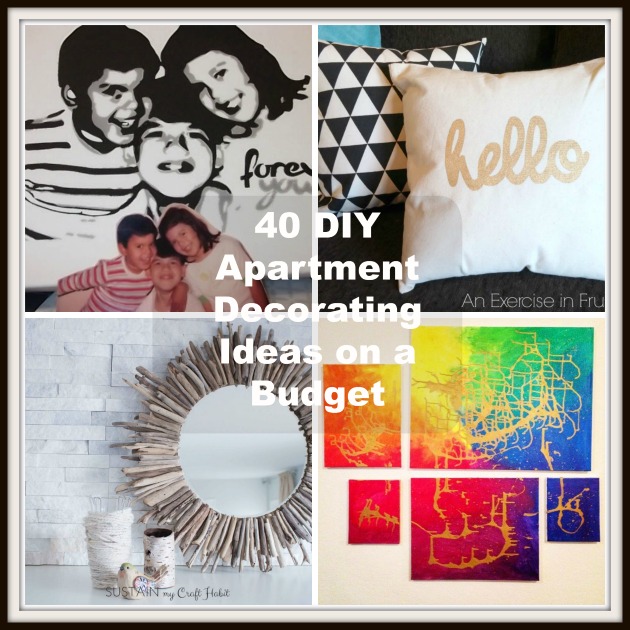 Moved into a new apartment? Or perhaps you want to update the look of your current place. Most people think its not easy to do when you are on a budget. Well, that's why you want to get to know DIY projects. It might surprise you, but even a beginner can get great results with a lot of projects that are out there!
We've found you 40 DIY Apartment Decorating Ideas, especially for those of you who are on a budget. You'll see small furniture that can be made, pillows, mirrors, wall art and lots of other types of décor. But what we think will please you most of all is that no matter what your personal style or tastes, there are plenty of projects out there for you to try!
If you are new to DIY projects, it is best to ask a friend or family member with a little experience to take a look at the project before you get started. They may have some advice, especially on how you can customize it just for your apartment. This is something a lot of DIY-ers instantly do – tweak projects so they suit exactly what they are looking for. So whether you change the size, colors or something else – you get that beautiful custom look everyone envies. You also get apartment décor that easily compliments your environment, because it was made by you, just for your space.
Walk through your apartment and daydream a little, imagine what you'd like to see there. Then take a look at these projects and get started. Happy DIY-ing!
DIY Crate TV Stand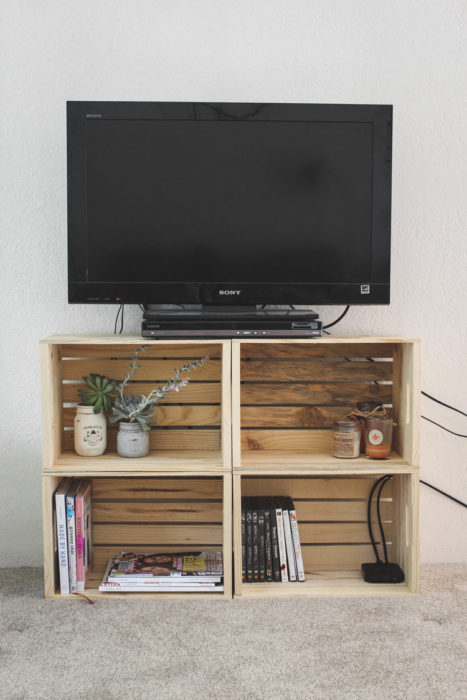 Did you know that 4 simple crates make a great TV stand? Here's a terrific DIY project
DIY Terrarium Spring Room Decor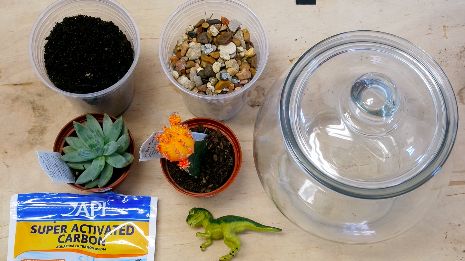 Make everyday feel like spring with a garden growing inside your apartment. Try this DIY project.
From Instructables.com
DIY Pallet Photo Transfer Art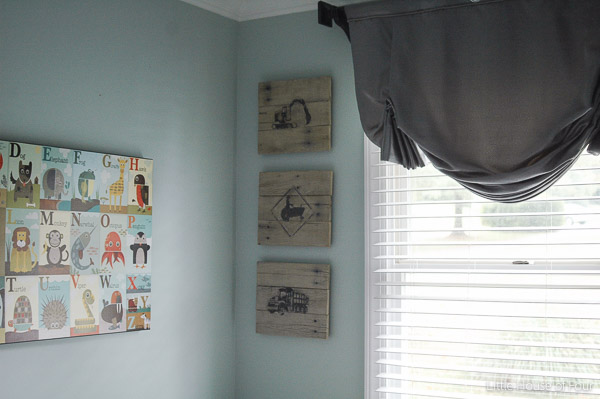 Love pallets? Show off some of your favorite art by making pallet art!
Mirror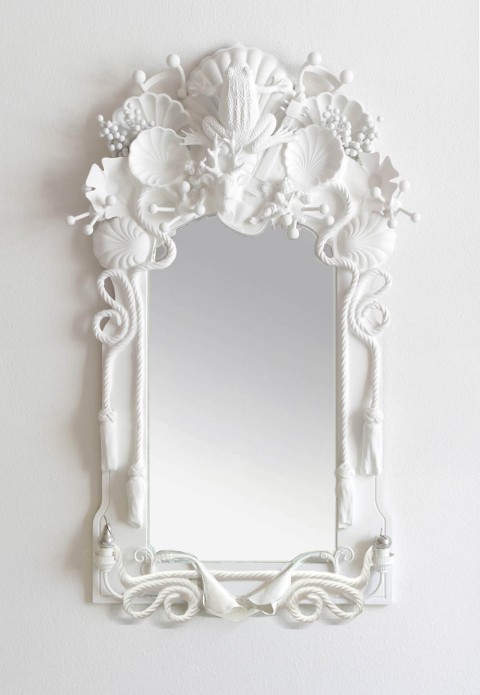 Add items to the sides, top and/or bottom of the mirror and then paint them to decorate a mirror. Not a project for most beginners, but it looks beautiful.
From ArtsyForager.com
Rainbow Metallic Wall Art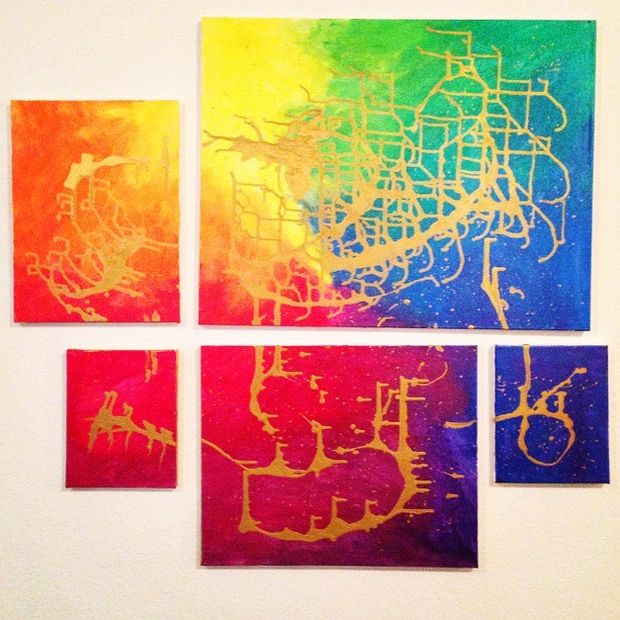 Bright and colorful, this wall art is perfect to DIY. Give this project a try!
Marbelizing a Jar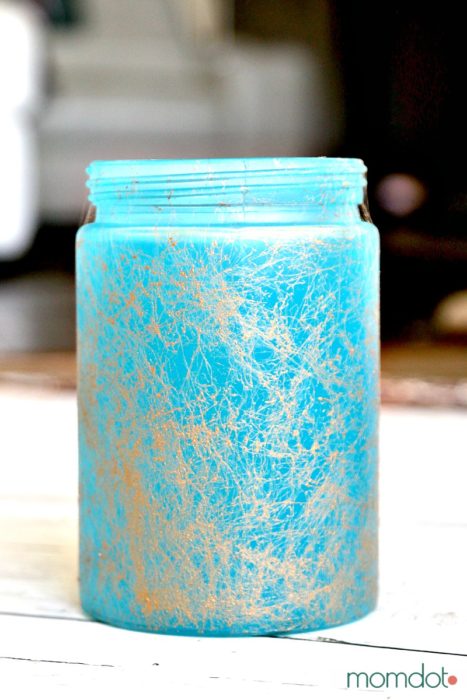 This DIY technique works on jars or vases, so you can create bathroom accessories or other items. Its a great budget friendly hack.
By MomDot.com
Pallet USA wall art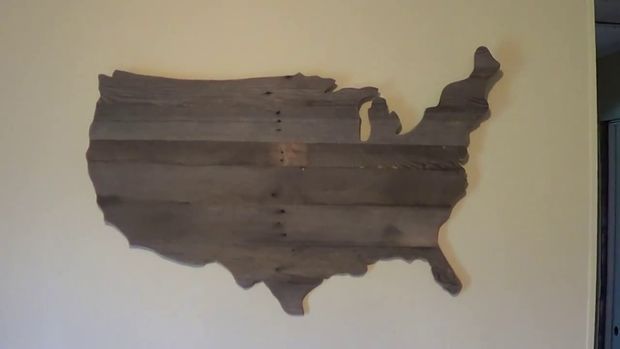 Show your USA patriotism with this pallet wall art DIY project. This is best for more advanced woodworkers, not beginners.
From Instructables.com
DIY Mercury Glass Vase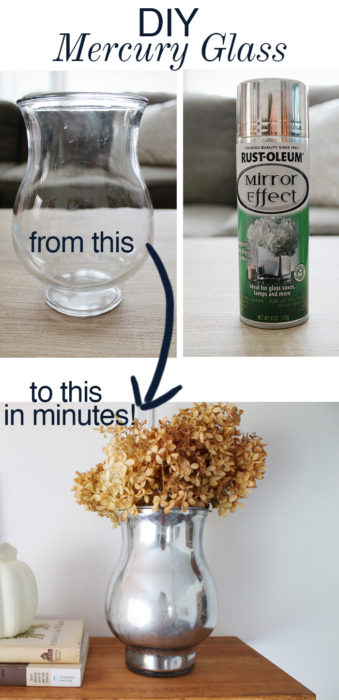 Take a simple glass vase and make it look like a truly expensive one – a mercury vase! Best of all, it can be done in minutes.
Chromatic Geometric Wall Art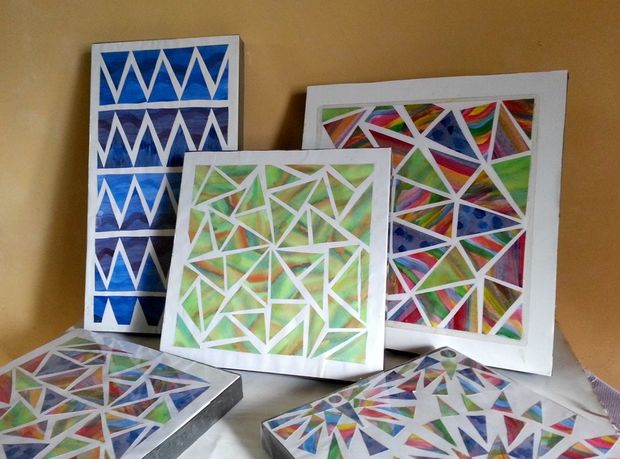 Not the artsy type but want to make wall art? Give this DIY project a try.
$15 DIY Mirror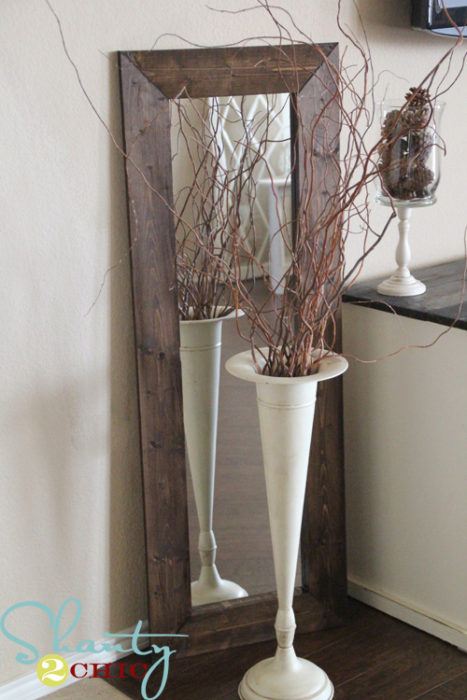 Make a beautiful mirror at a fraction of the cost. This simple project can be done in about an hour's time.
From Shanty-2-Chic.com
Mini Apartment Planters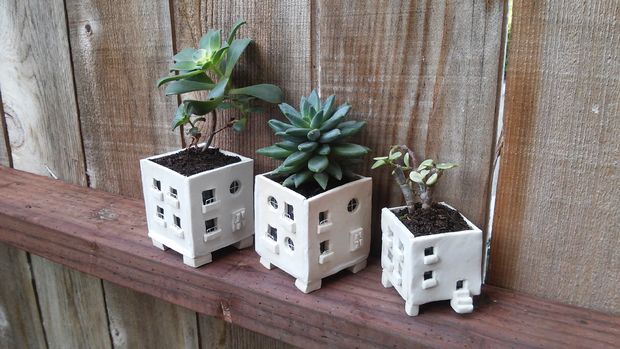 Want a little garden in your apartment. Try making these great planters.
From Instructables.com
DIY handpainted Planked Wood Sign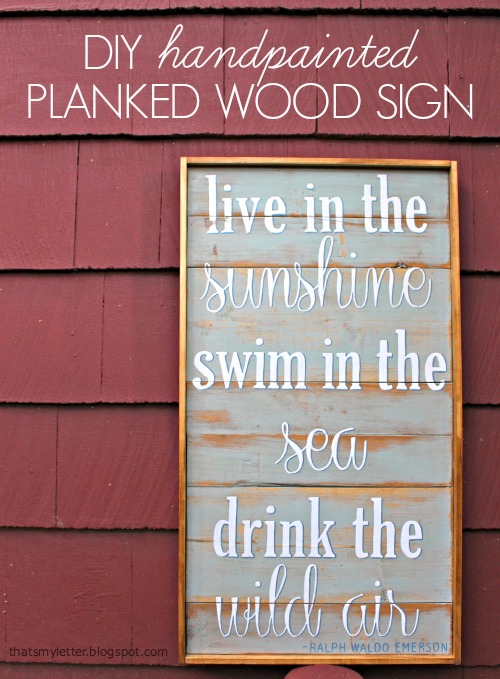 People pay a high cost for these fancy signs at home decor stores. So why not make your own for a fraction of the price?
Hand Painted Bottles For Home Decor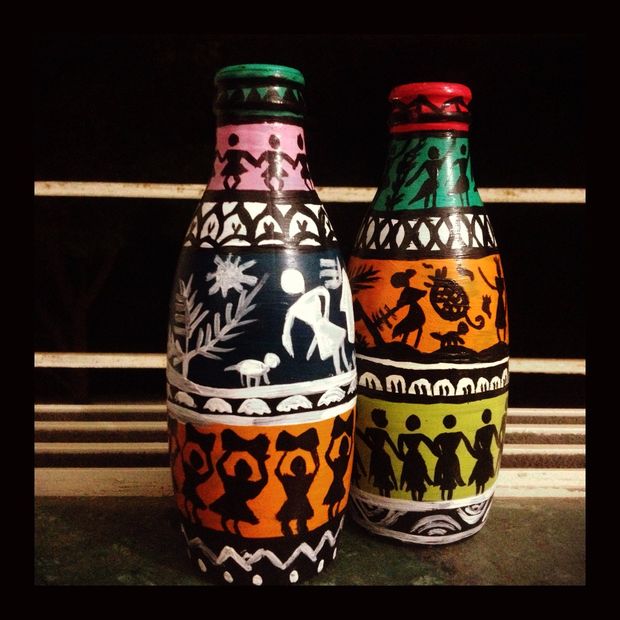 Crafty? Why not hand paint bottles to make the perfect apartment decor?
From Instructables.com
Easy DIY Starburst Driftwood Mirror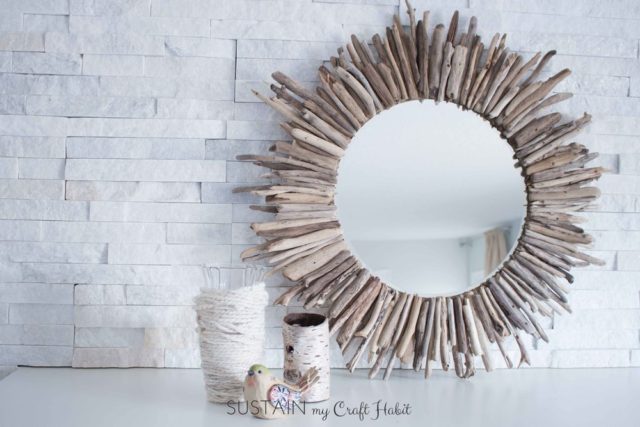 This simple project is sure to get you lots of "Wow!"s and compliments! Show off driftwood collected from the beach vacations too.
No Sew Pillow Case DIY
Make great pillows for every room in your home. Its easy with these simple no sew instructions.
From AllDayChic.com
DIY Fun Wall Art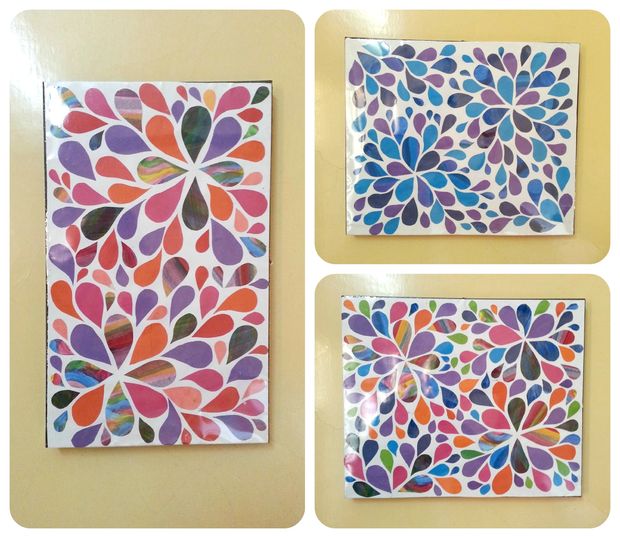 Add a "pop" of color to your walls cheaply. This is a simple DIY project you can do.
Paper Butterfly Wall Decor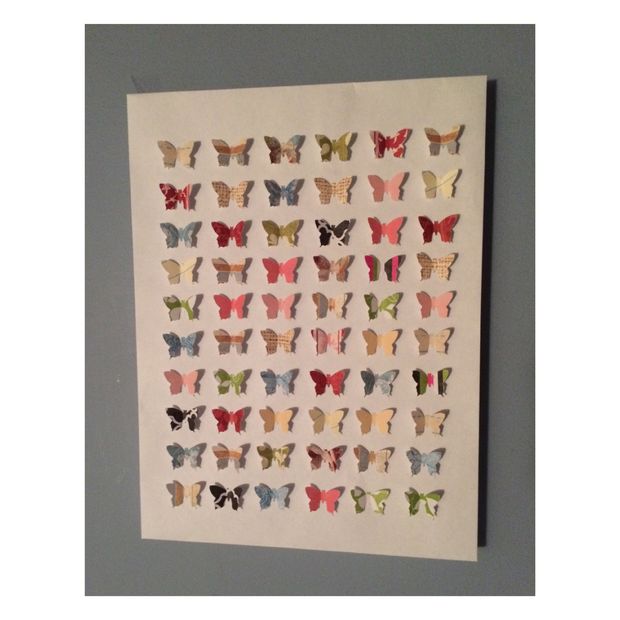 These butterflies won't fly away. Decorate your apartment walls with vibrant color and style.
Jewelry Box to Trinket or Remote Control Storage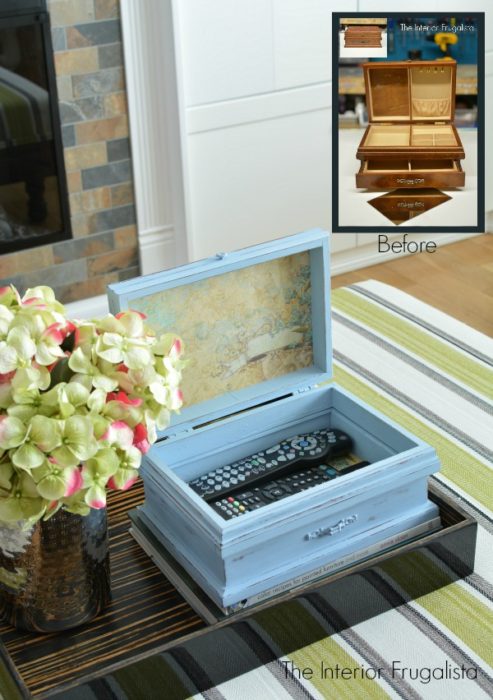 Get that stylish interior decorator look at a fraction of the cost. Make this remote control storage box, with an upcycled jewelry box!
Nice Pallet Coffee Table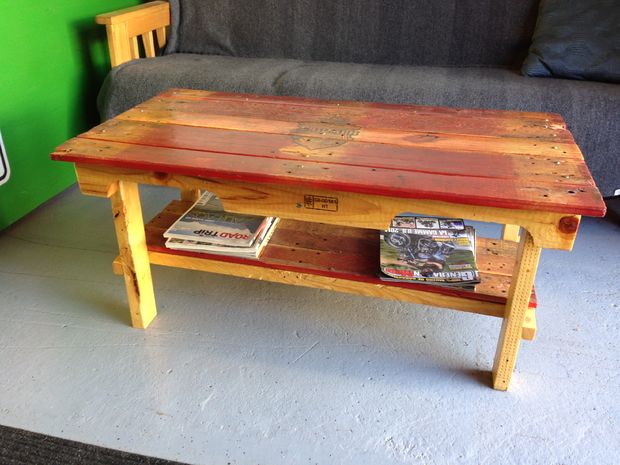 Pallets are often free or low cost. Make a great coffee table for your living room at a budget friendly price.
Located at Instructables.com
Rope Framed Mirror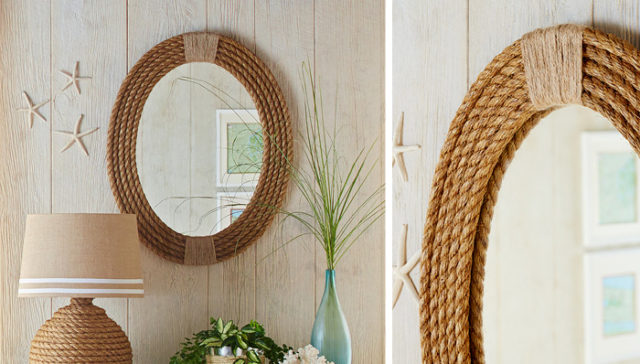 Its easy to make a mirror look stylish, simply by adding a bit of rope. This is a budget friendly project too.
From Lowes.com
Gold Rock Candle Centerpiece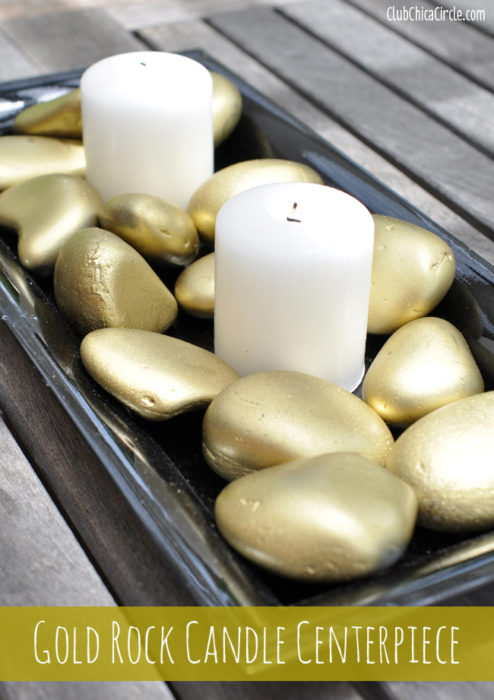 Bring light and style to any room. This is a simple craft beginners can do.
Letter Wall Decor with LED Lights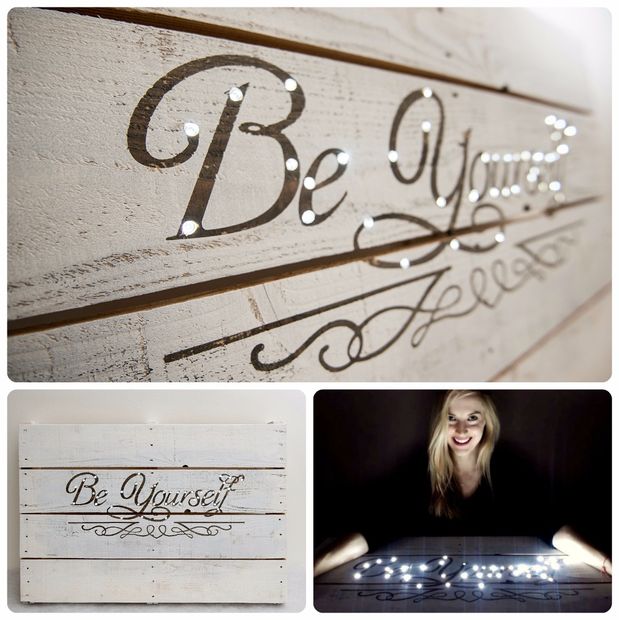 Create a pallet sign that gets attention, day or night. This is a simple craft you can do in an afternoon.
Mason Jar Bathroom Storage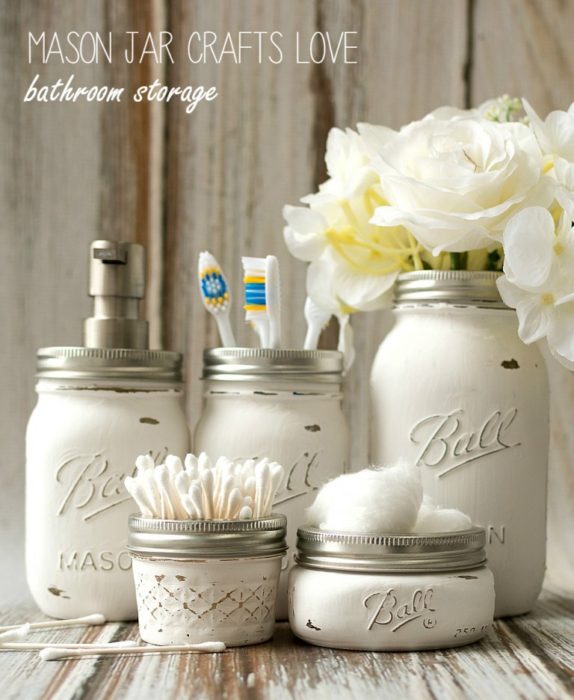 Don't spend a lot on bathroom accessories, when a few mason jars will do the trick. Here's a great way to make your bathroom look stylish.
American Flag Coffee Table Pallet Furniture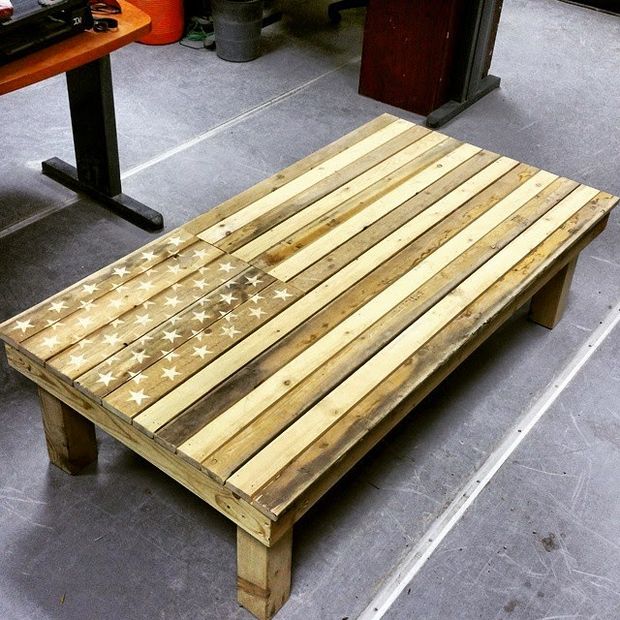 Show your patriotic side with this American flag table made from pallets. This is a budget friendly craft for your apartment.
No Sew Burlap Flower Pillow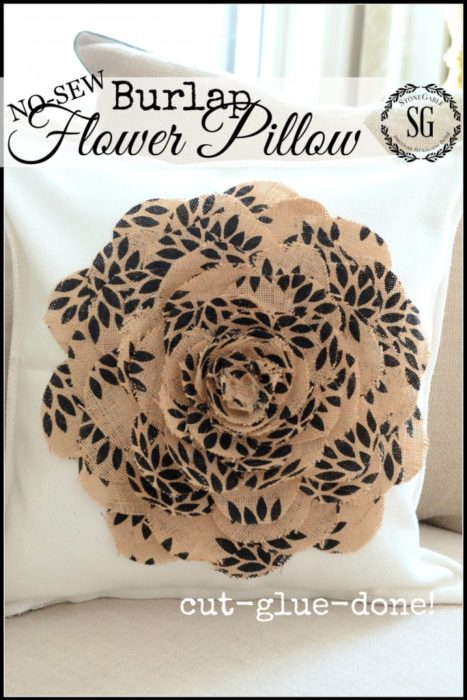 Love flowers? Make these pretty, decorative no sew pillows in a snap!
From StoneGableBlog.com
DIY Room Decor How to Make a Peacock from Plastic Spoon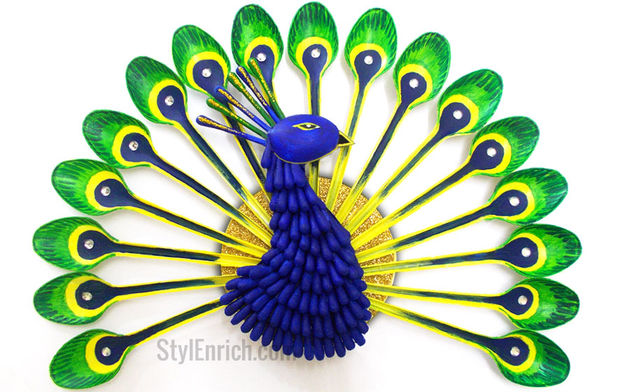 Just about any item you imagine can be used for home decor today. Take a look at this DIY project, using plastic spoons!
DIY Painted Vases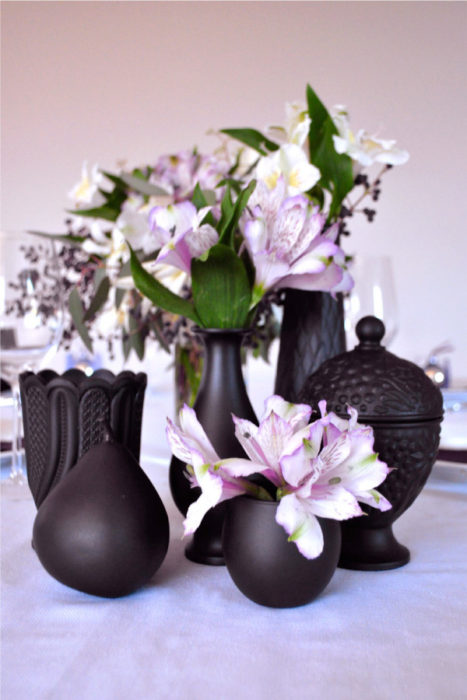 Put some fresh flowers in a vase to brighten any room. But you also want the vase to look stylish too – that's why you should try this DIY project!
Create a Wall Art Portrait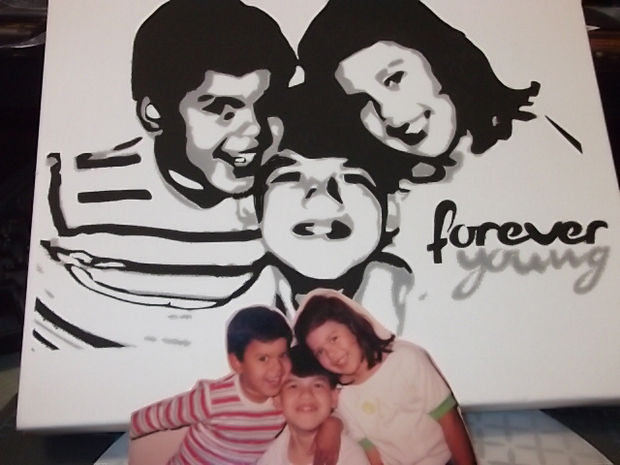 Everyone loves to share family photos. Here is a wall art DIY project to share your favorite photographs in your apartment.
From Instructables.com
Washi Tape Wall Art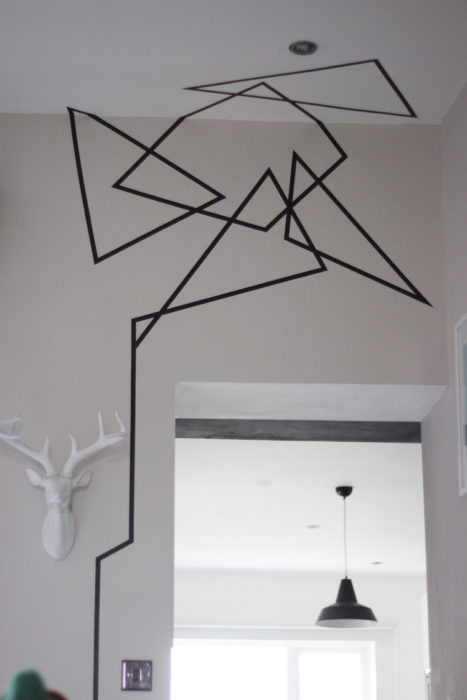 Are you creative…or can you at least "tape" a straight line? Use inexpensive washi tape to make unique wall art in your apartment everyone will compliment
Located at AprilAndTheBear.com
Make Terrariums Galore in Under 1 Hour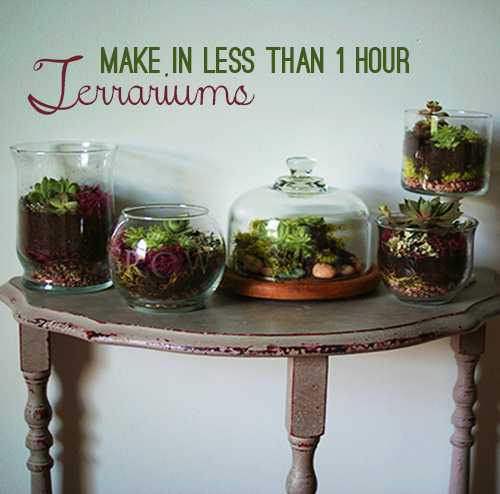 So you live in an apartment and don't have a garden? Well with these terrariums, you kinda do!
Spray Painted Chair

Give your apartment a luxe look, by choosing a metallic color or any favorite color – and spray painting your kitchen chairs. Its a quick way to update your decor at a cheap price.
From RoomOfKarma.se
DIY Temporary Fabric Wallpaper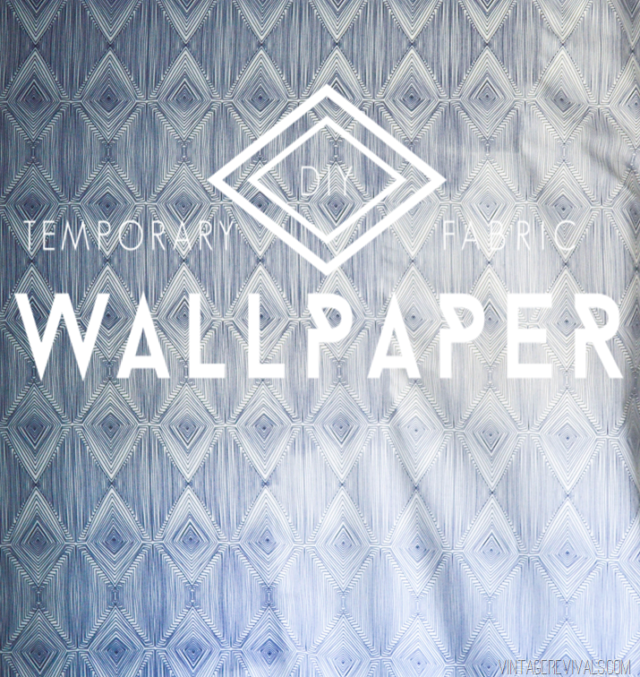 Choose this fabric wallpaper especially if you rent your apartment. Fabric wallpaper gives any room a luxe and fancy look!
No Sew Pillow Embellishment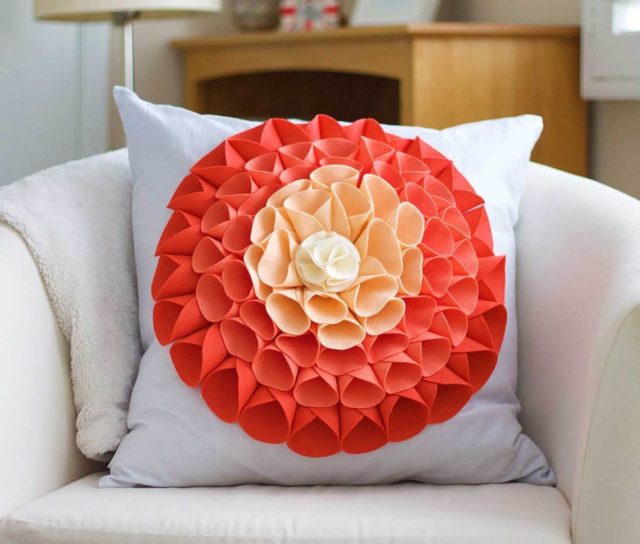 Give pillows an easy "pop" of color that everyone will admire. This no sew craft is one beginners can do.
From Fiskars.com
Crate Wall Storage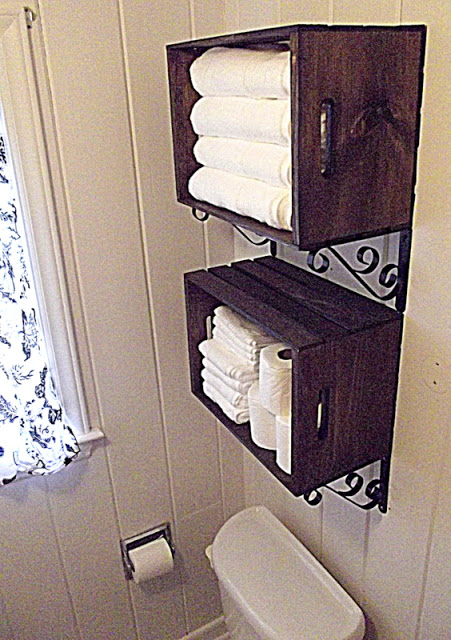 In apartments, space is at a premium. Make the most of your bathroom with this great crate wall storage system you can DIY.
From MorningByMorningProductions.Blogspot.com
DIY Crate Cabinet with Sliding Drawers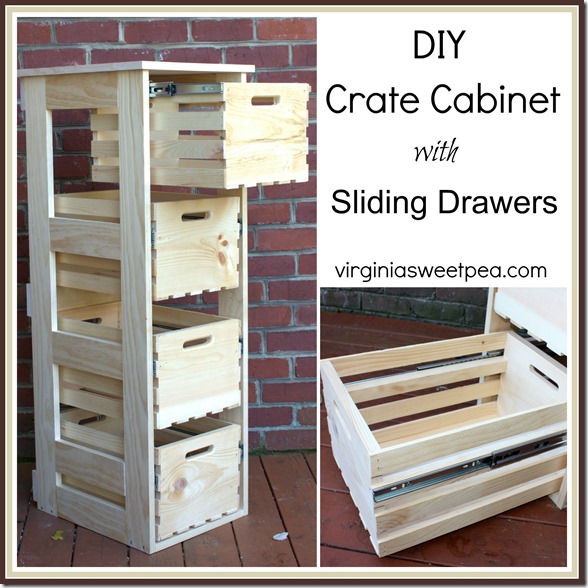 Create a great storage system on a budget. This DIY project is good for beginners too.
From VirginiaSweetPea.com
Washi Tape Light Switch Cover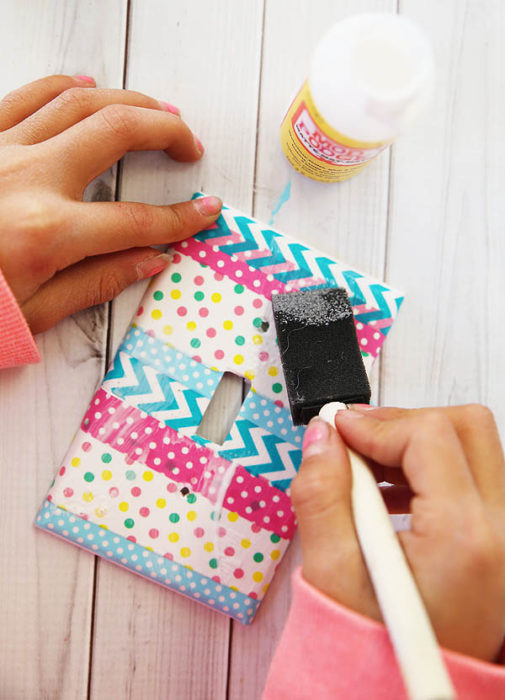 Add a "pop" of color to any room. This lightswitch cover is easy to customize with a bit of washi tape.
Located at SkipToMyLou.org
Fired Ink Art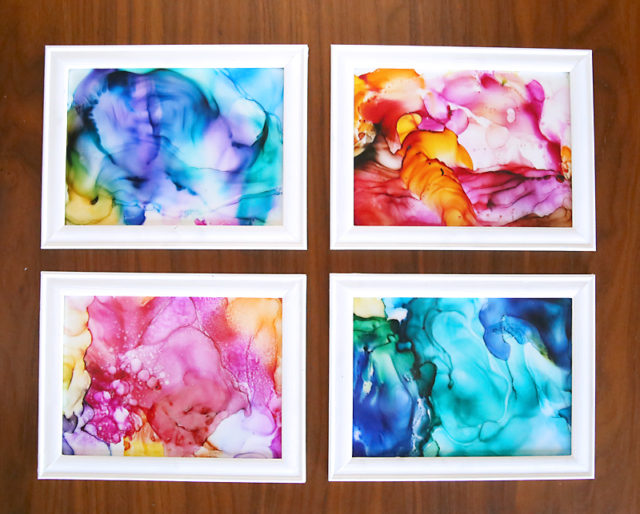 Want unique art for your apartment's walls but don't have a big budget? Try this simple technique to make creative and simple paintings!
Wall Sculptures Made From Reclaimed Wood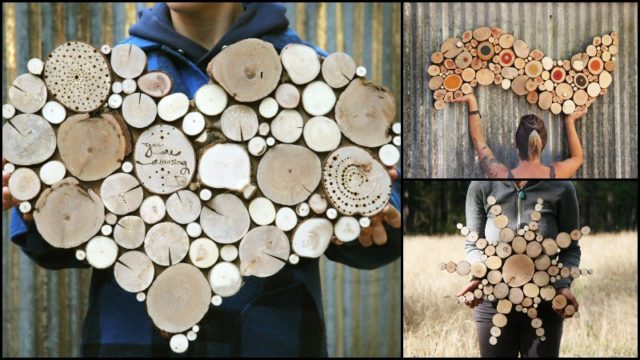 This is an eco-friendly way to make art for your apartment. Use fallen tree limbs and make artwork from it.
DIY Modern Gold Wall Hanging With Tassels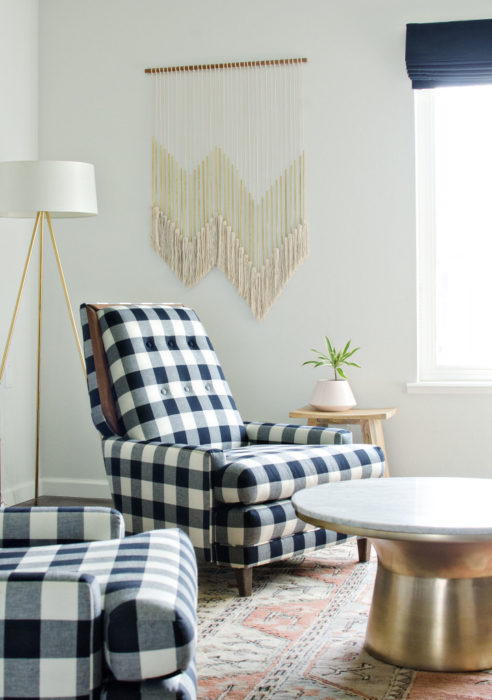 Tired of looking at bare, empty walls? In just an afternoon, you can create something stunning that everyone will admire.
From BrittanyMakes.com
DIY No Sew Throw Pillows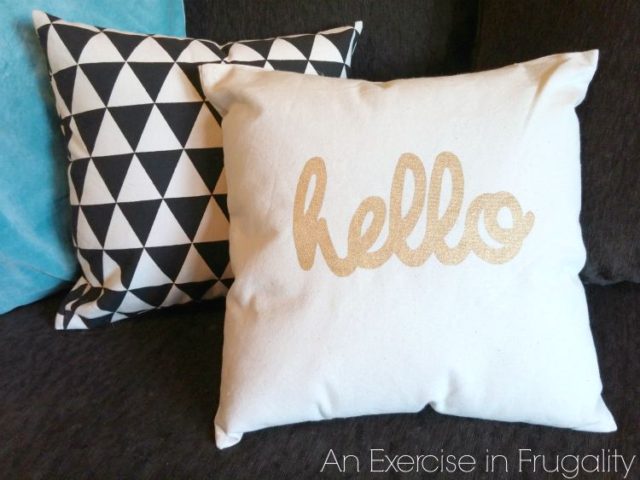 Want fresh pillows but can't sew a stitch? Try making these fun DIY ones!