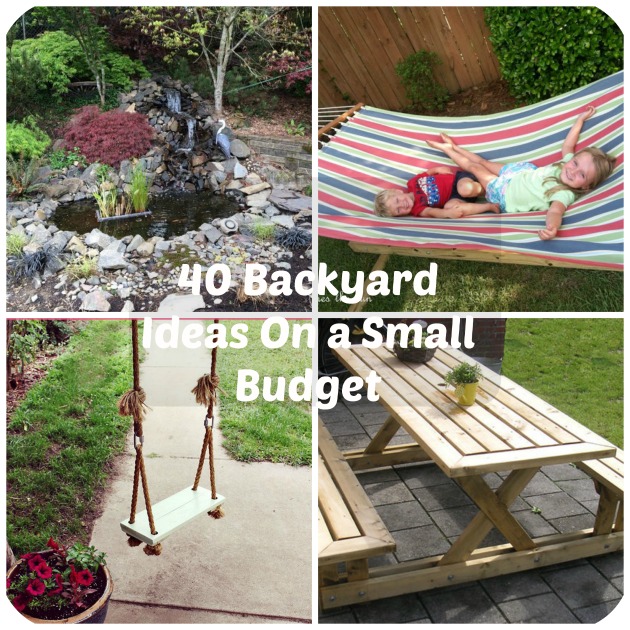 Want to improve your backyard but don't have unlimited resources? That's okay, most of us are facing the same dilemma. When you watch the home improvement shows on TV, its easy to feel a bit of envy when the makeovers make everything look so fantastic. But it might surprise you to know that even on a small budget, there are still plenty of projects that are within reach.
Here are 40 projects that are under $400 or actually cost a lot less than that. Some of them you can even do for $25 total! Using repurposed items sometimes can help you to save money too. If you do so – always remember to only use high quality items in tip top condition, otherwise your DIY backyard idea may not stand up to regular use by family and friends.
We have projects here that will make your kids grin from ear to ear, whether you DIY them a tire swing or a fun play fort. There are also terrific DIY projects that are budget friendly that will help you enjoy entertaining in your backyard. Or simply relaxing, watching the sunset or drinking a lemonade in your DIY hammock or porch swing.
...
If you are new to outdoor DIY projects consider starting with a beginner project or ask a more experienced DIY-er for a few tips. Remember these projects for the most part are not decorative, they are ones you will sit on or store tools, garden hose or kids outdoor toys in. So you want to feel confident you've built them in a sturdy fashion. Let these backyard ideas guide you to the backyard of your dreams or you can go to https://ultimatepoolguide.com/ for more ideas. Happy DIY-ing!
Perfect Torches with Flagstone Walkway for Inexpensive Patio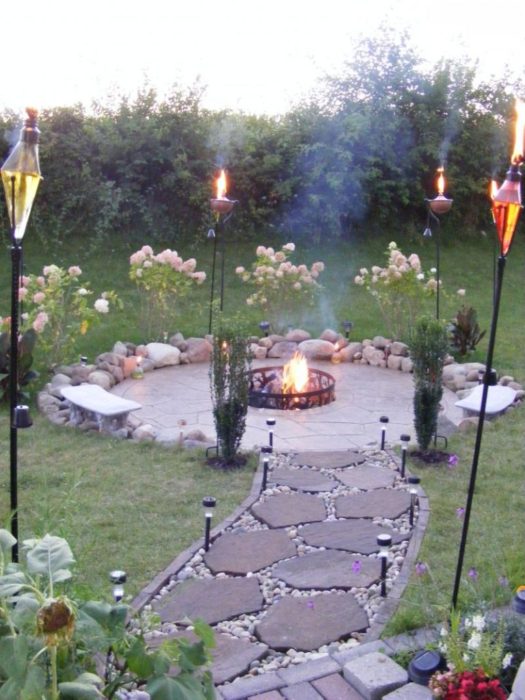 Like to entertain in the evening? These torches are the perfect way to enjoy your backyard and porch.
Backyard Movie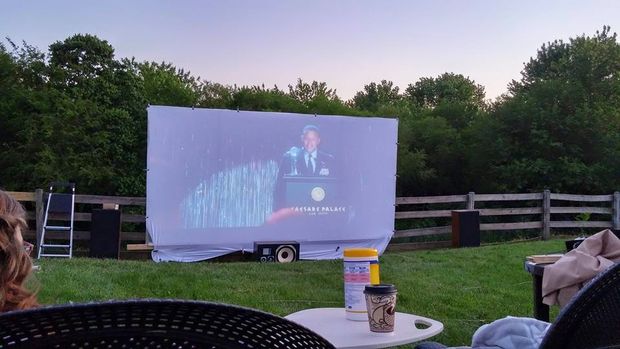 Want great backyard fun? Now you can show a movie or home movies right in your backyard.
How to Build a Tree Bench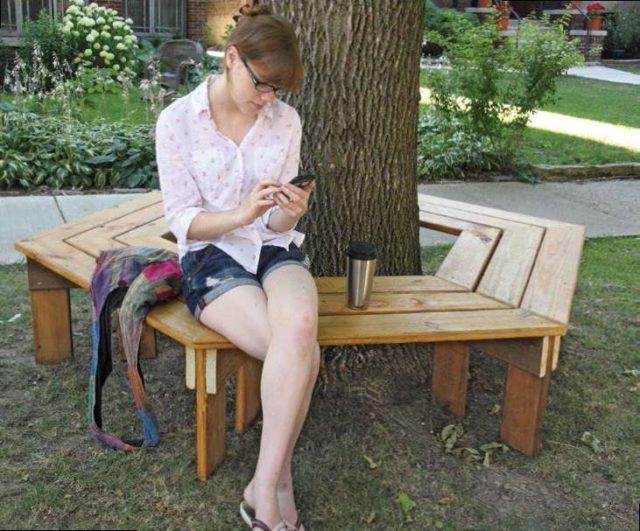 Make a favorite tree the place to be. This DIY tree bench is a great project.
Backyard Fort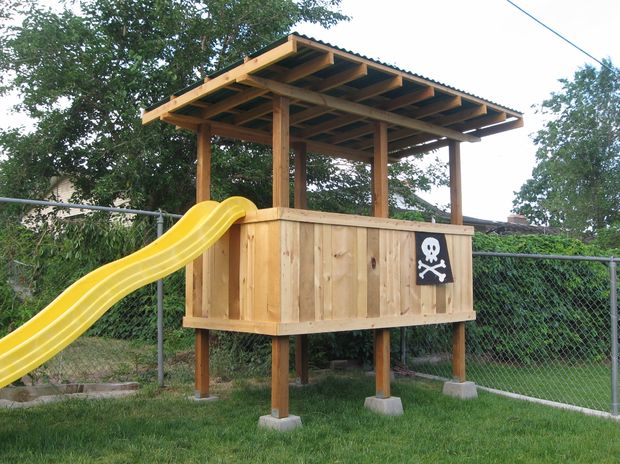 Make your backyard a great playspace for the kids. This fort is perfect for playtime!
DIY Pallet Gardening Table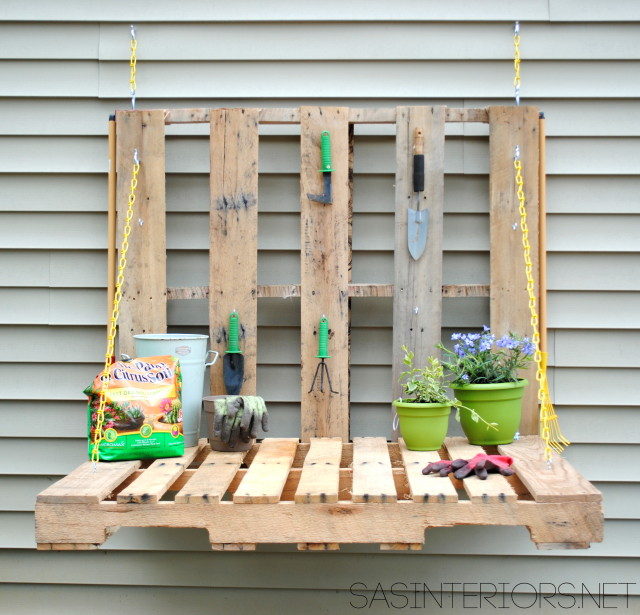 Keep all of your gardening tools handy. This DIY pallet project is a great one to try.
Build a Backyard Labrinth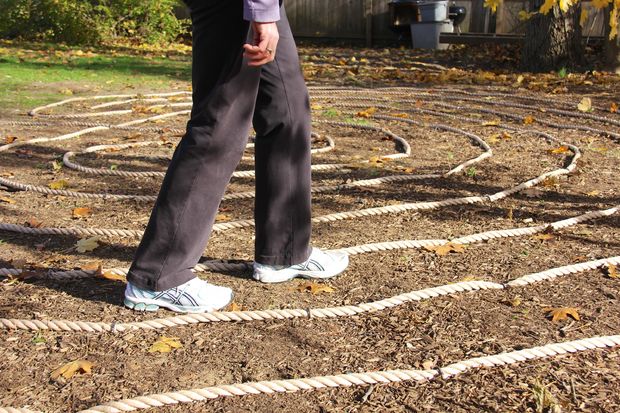 Its very soothing. Create a DIY labrinth to walk each day.
From Instructables.com
Skateboard Swing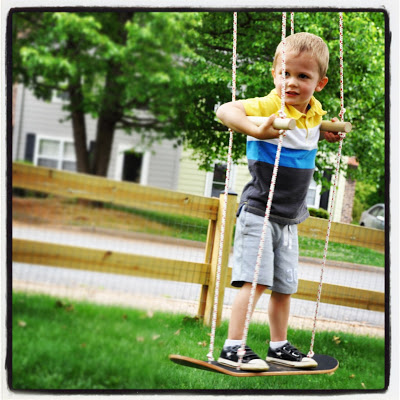 This will really make your kids smile! A skateboard swing for lots of fun.
From LittleBitFunky.com
Backyard bees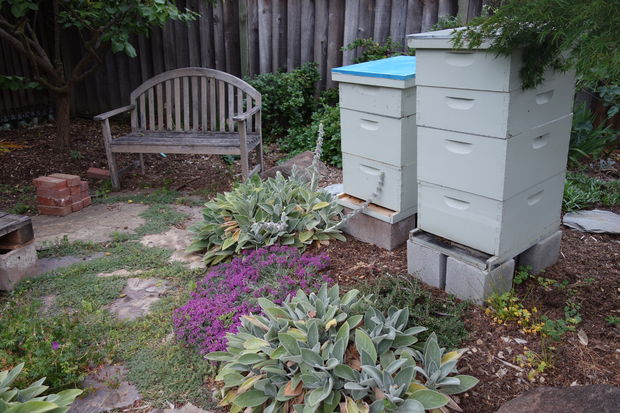 This has become a popular hobby. Raise bees & grow organic, natural honey your family and friends can enjoy.
Located at Instructables.com
DIY Adirondack Chairs, Footstool & Table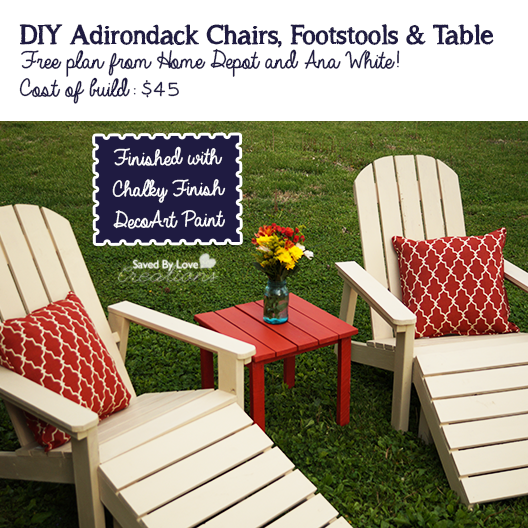 For $45 you can create beautiful porch or patio furniture everyone will enjoy. Take a look at this set!
Located at SavedByLoveCreations.com
DIY Backyard Fire Pit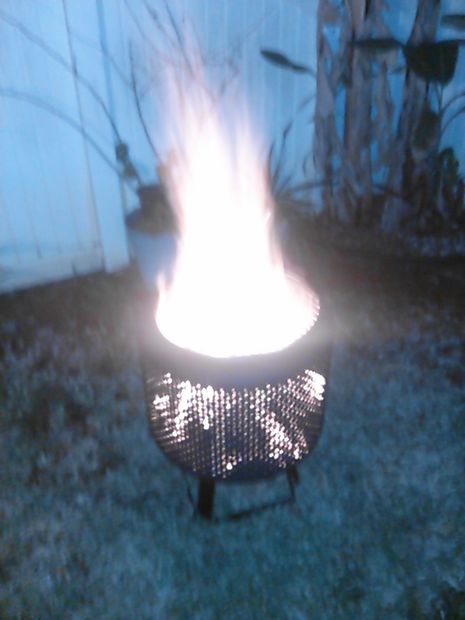 With repurposed items you can make a great backyard fire pit. Everyone will enjoy this DIY.
From Instructables.com
Sunny Daze Hammock Swing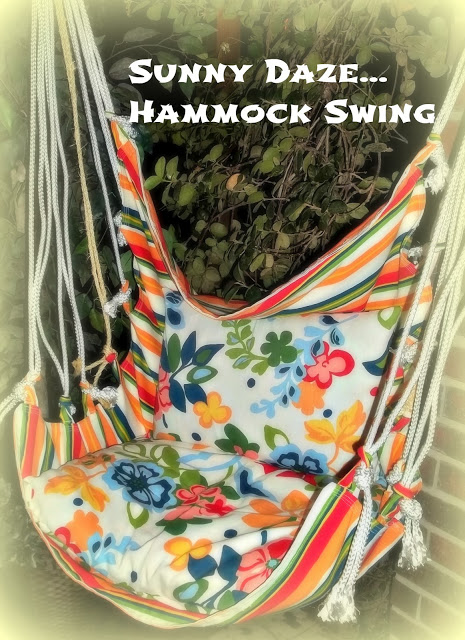 Tutorial by Wendy @ CraftyGoodies
Want a mini hammock to relax in? Try this fun hammock chair DIY project.
Modified Bench Swing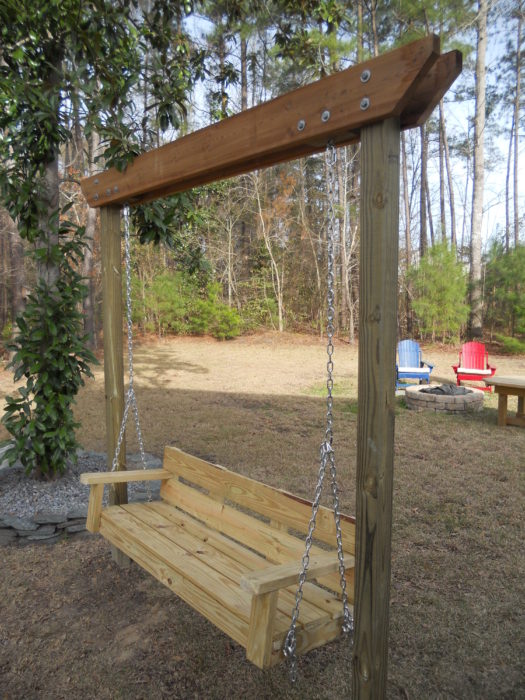 Watch the sunset or read a book. All from the comfort of this DIY bench swing.
Backyard Barn with Flair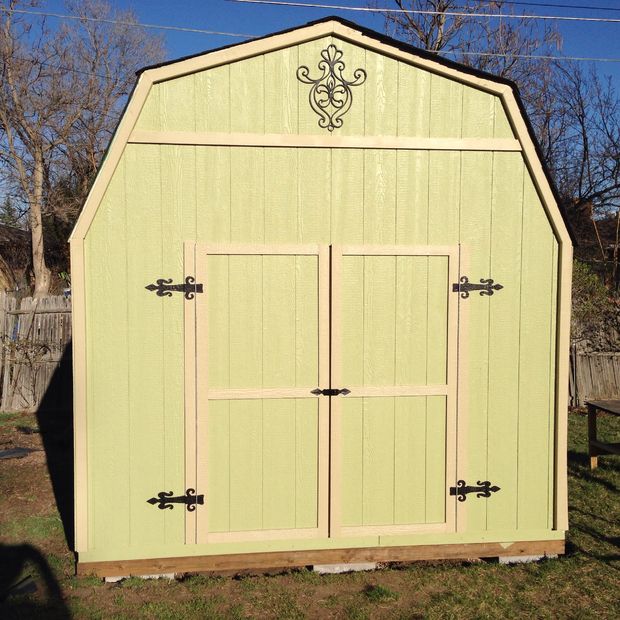 Store tools and equipment here. This is an attractive and practical DIY project.
Backyard planter and seating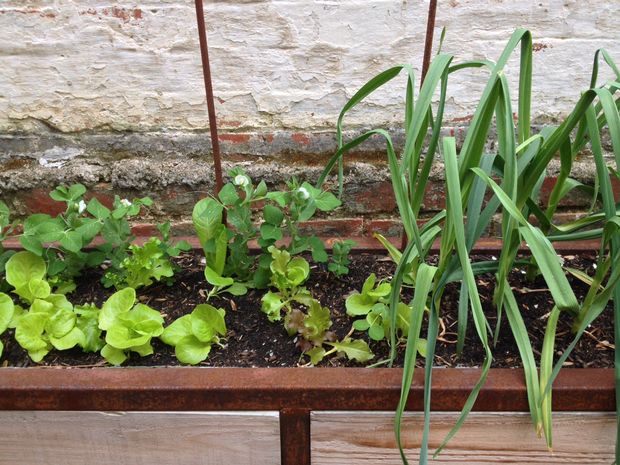 This DIY project provides back porch seating for everyone and lets you grow plants and flowers. It also looks so pretty!
From Instructables.com
DIY Mosaic Garden Rocks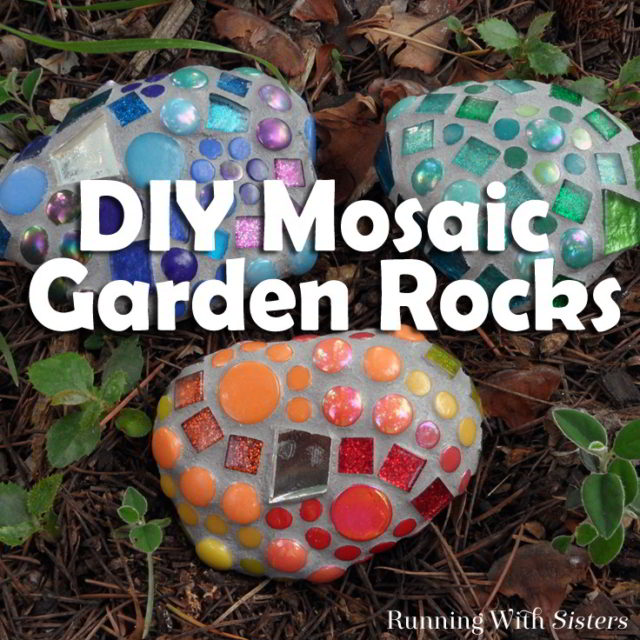 Want something bright and colorful for your yard? Try these DIY mosaic rocks.
By Kenarry.com
DIY Hammock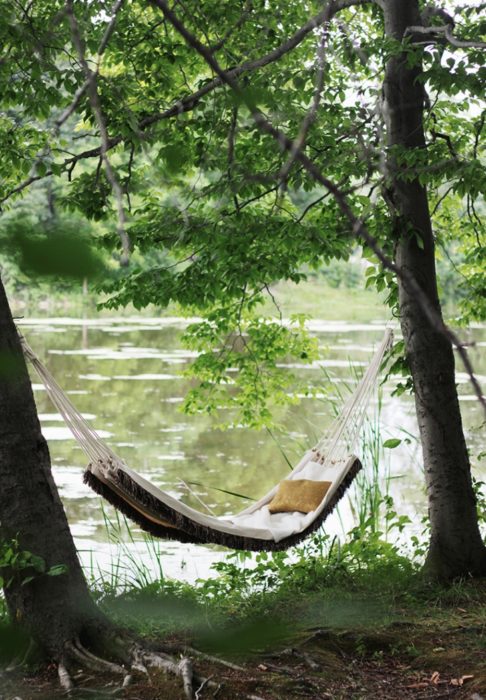 What could be better than a hammock? You can DIY one for your backyard.
Backyard Garden Boxes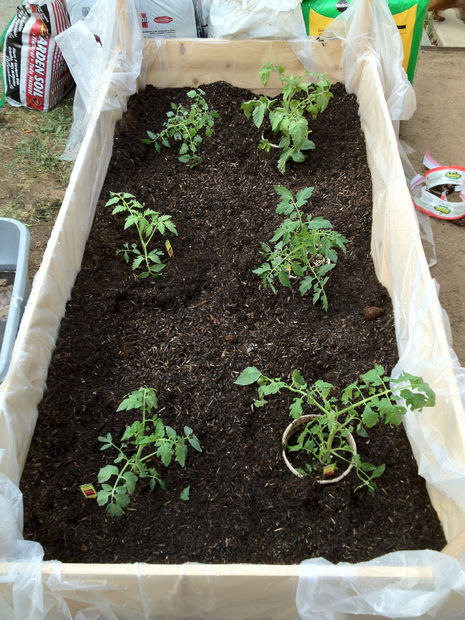 Grow veggies, plants and flowers. Its easy with these DIY garden boxes.
From Instructables.com
Custom Flagstone Backyard Patio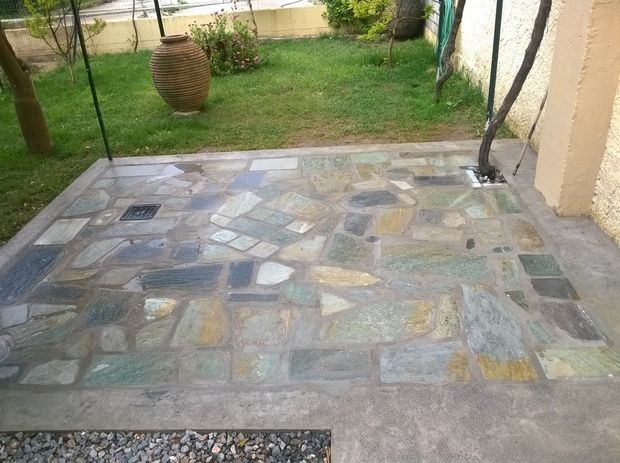 Create the perfect patio! This DIY project gives you a pretty patio.
From Instructables.com
DIY Pallet Wood Potting Bench with Sink


Love to garden? This pallet wood DIY potting bench is the perfect project for you.
From SettingForFour.com
Hose Holder for the Garden DIY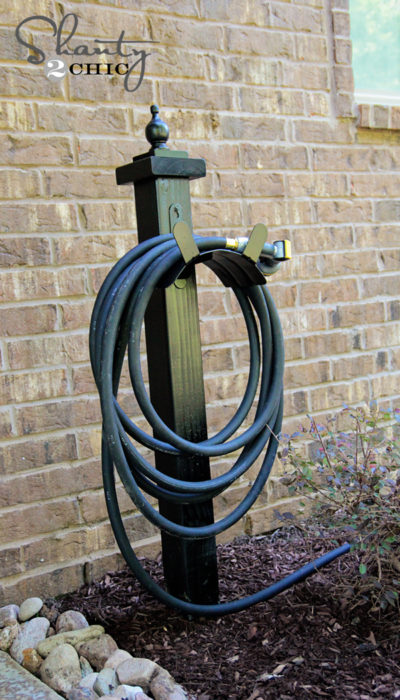 Always keep your garden hose handy. This budget friendly DIY project is so helpful.
How to Build a Tree Bench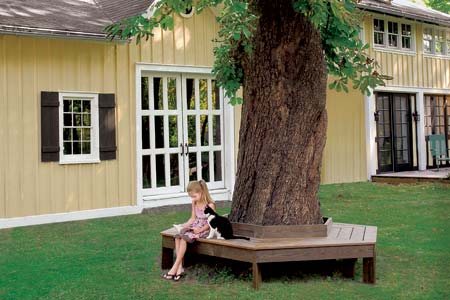 Make a gathering place around your favorite tree. This DIY project is good for beginners.
From ThisOldHouse.com
Convertable Picnic Table and Bench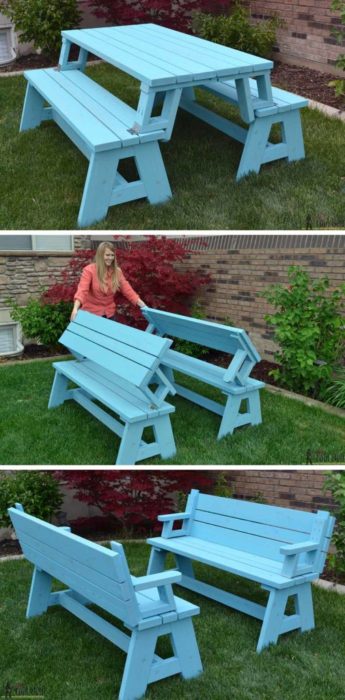 Made from pallets. This convertable picnic table comes with benches to!
Sawhorse Outdoor Bench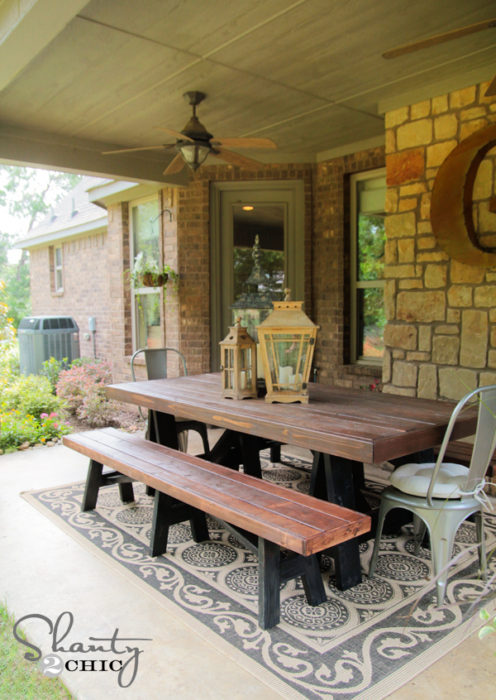 Make an outdoor bench for about $20 that your family will enjoy. This is a great DIY project.
How to Build a Barn Greenhouse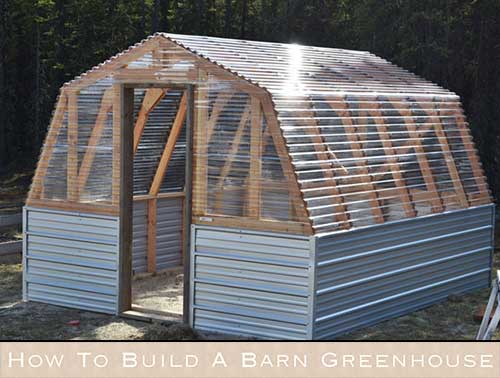 Love to garden? A DIY greenhouse is the perfect way to grow all that you desire.
Backyard Pond and Waterfall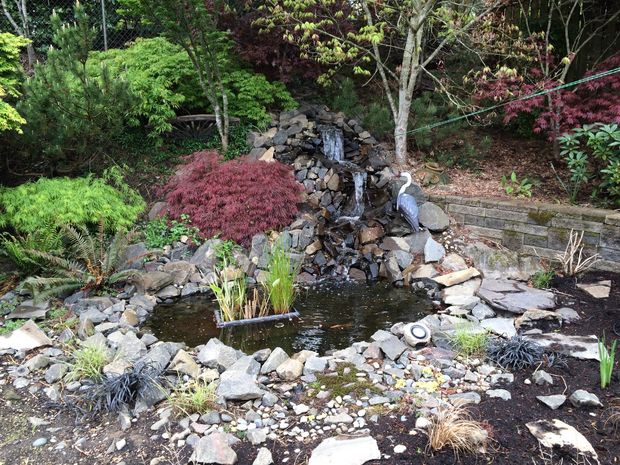 New to DIY? This is a backyard project you can do too!
From Instructables.com
Outdoor Pallet Table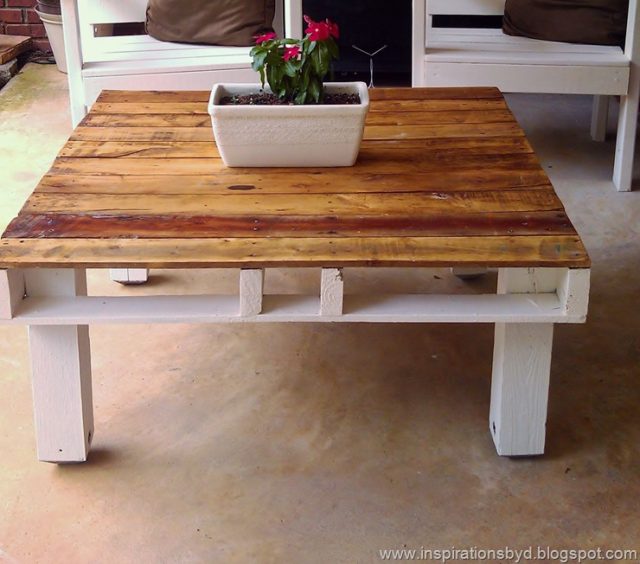 Perfect for your backyard and porch. Pallets are a budget friendly material to DIY with.
From InspirationsByD
DIY Hammock Stand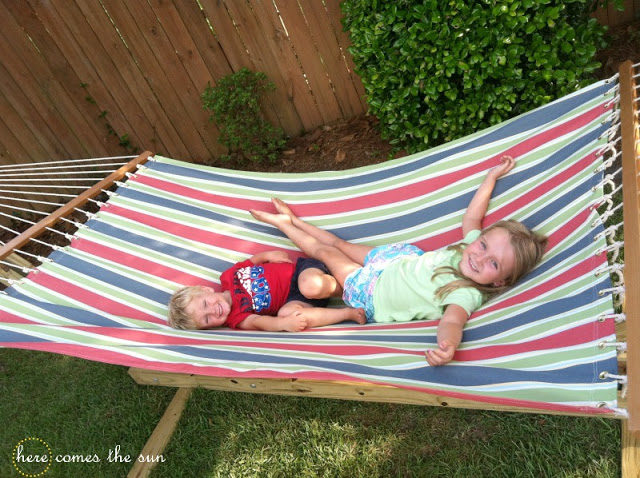 Hammocks don't have to be tied to a tree. With this budget friendly stand, it can be anywhere in your backyard you want!
At HereComesTheSunBlog.com
Adirondack Chair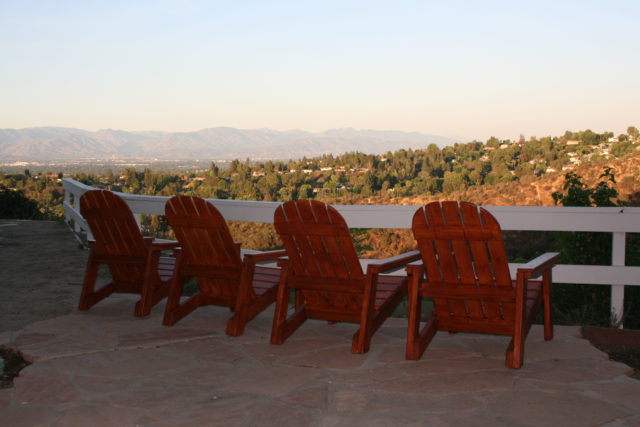 Make a classic Adirondack chair, perfect for your porch or patio. This is a great weekend project.
From Ana-White.com
DIY Reclaimed Pallet Wood Porch Swing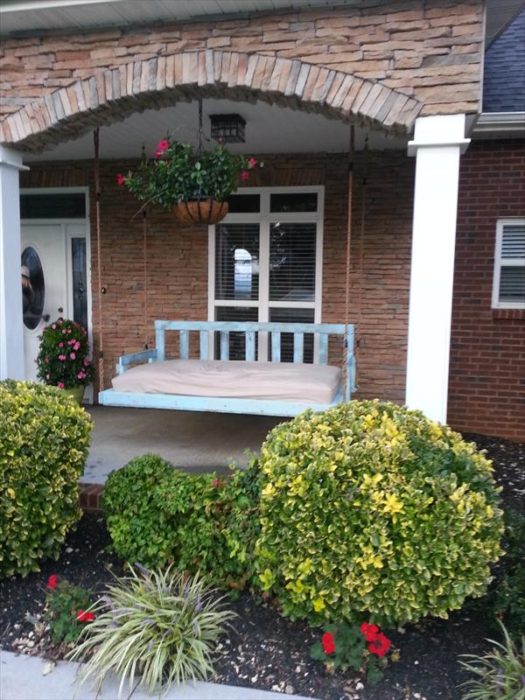 Want a porch swing for your family? Make one out of pallets, they are sturdy and budget friendly too.
Mosaic Tile Dog Bar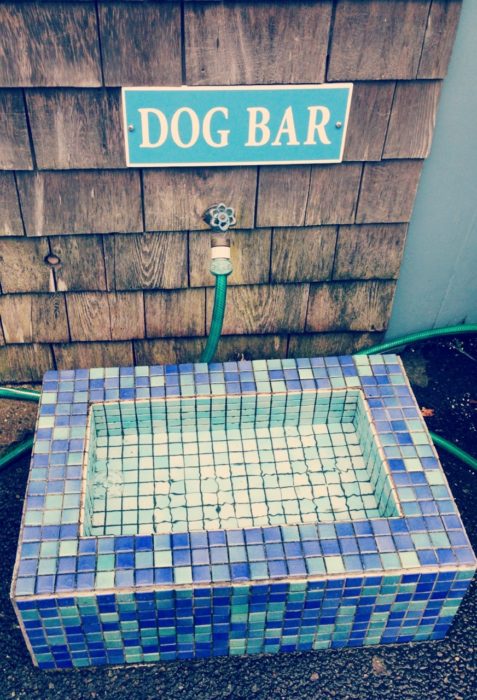 Pamper your furry friends! Give them a good drink of water outside.
Livestock Tank Turned DIY Swimming Pool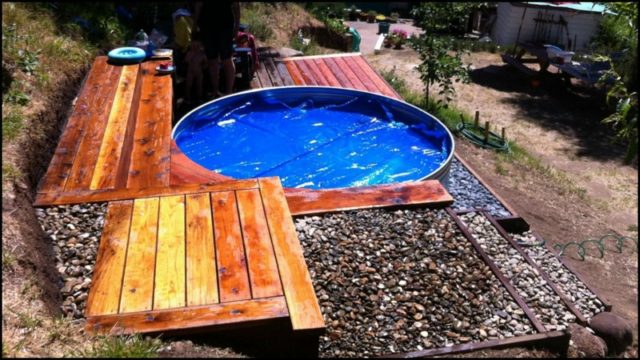 Want a budget friendly DIY pool? Try this one made from a livestock tank.
From TheOwnerBuilderNetwork.co
DIY Side By Side Patio Chairs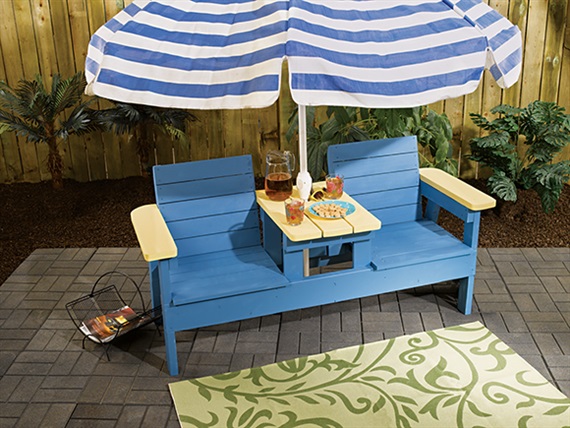 Make Adirondack style chairs for your patio. This pair is perfect for enjoying a sunny day.
Located at BlackAndDecker.com
Toddler Bed Porch Swing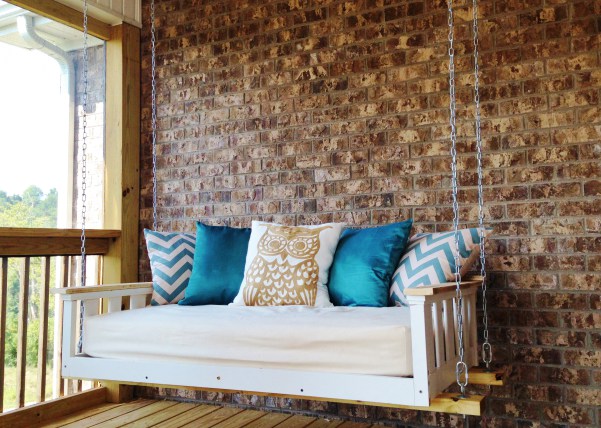 This DIY porch swing is perfect. You repurpose a toddler bed so it is very budget friendly too.
Mosaic Flower Pots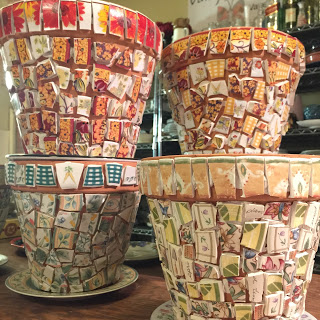 Want to give your backyard some style? Make these DIY mosaic pots for flowers and plants.
At HappinessIsAButterfly.Blogspot.com
DIY Rope Swing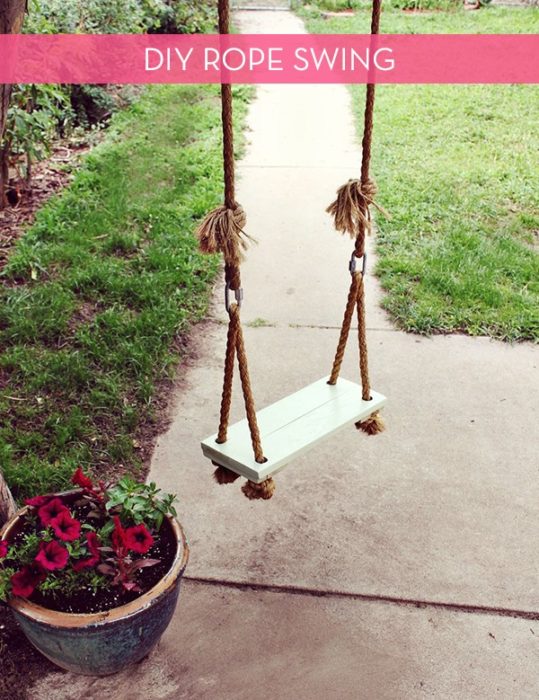 Want your kids to have fun? This is a classic backyard project you can DIY.
From Curbly.com
Small Cedar Fence Picket Storage Shed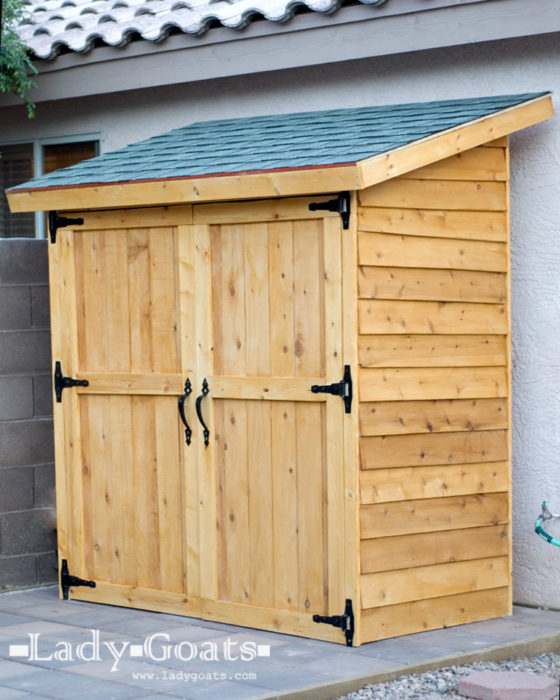 Need to store equipment or kids bikes? Make this storage shed for a budget friendly price.
From Ana-White.com
How to Make a Pebble Mosaic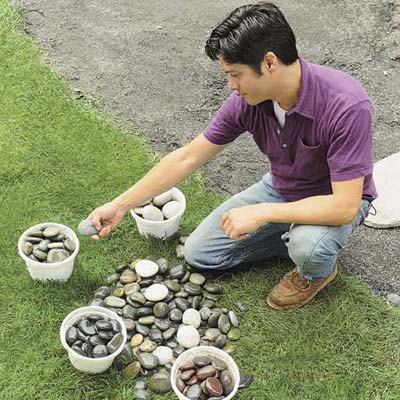 Give your backyard walkway a unique look. A pebble mosaic is a DIY project that you can do!
From ThisOldHouse.com
DIY Picnic Table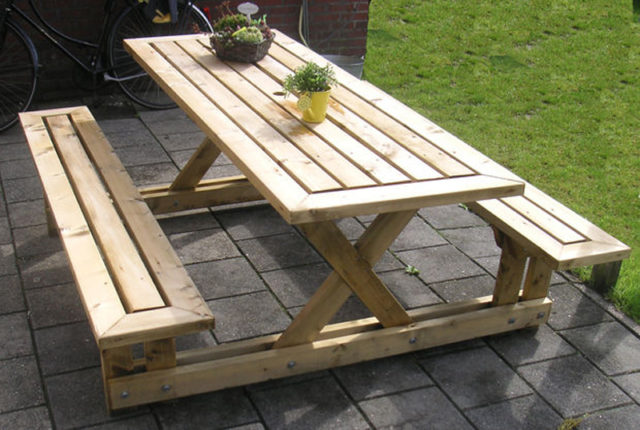 Enjoy meals outdoors as a family. A picnic table is the perfect DIY backyard project.
From TheOwnerBuilderNetwork.com
Easy DIY Picnic Table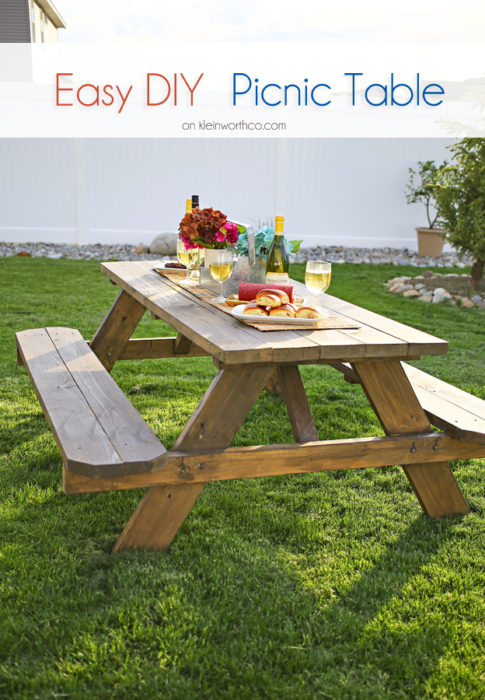 Want to make a picnic table? This is a good project for beginners to try.
Shed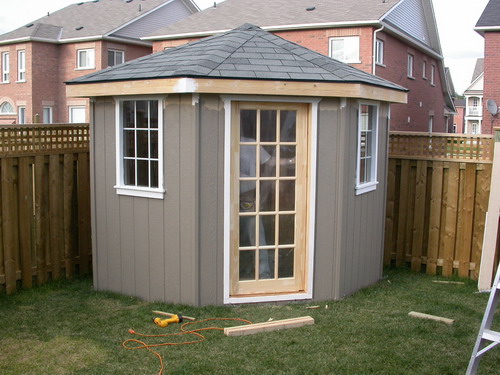 This shed is perfect to put in the corner. Its tidy and well organized.
By JakeAndKaren.com