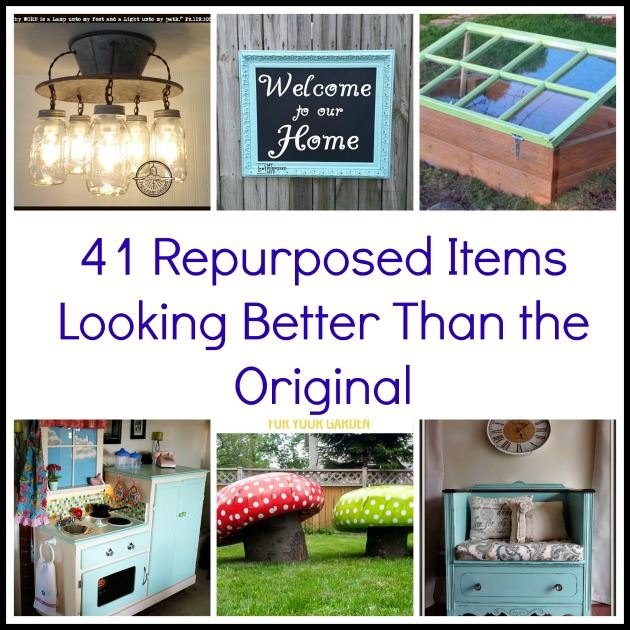 Do you have old items you're thinking about putting out to the curb, or don't quite know what to do with them? Especially if you are interested in living an eco-friendly lifestyle, it can be really hard to look at something you know is still high quality but you just don't have good use the way it is. Fortunately there are lots of ways to repurpose items, so you can get even more use out of them than ever before. Why, you might discover that you love them in their new DIY state more, than you did in the original!
There are so many types of items you can DIY this way. This is also an excellent project to make and sell. Some items you'll easily find for free, such as old tires or furniture. Do remember no matter how you've found the item – whether it is at the local thrift store, tag sale, someone gives it to you or you get it for free, make sure it is in high quality and good shape. Because whether you and your family are going to use it, or you are going to sell it, you want to be sure that it can be used for a long time, with no worries to wear and tear.
If you are new to a DIY project that interests you, such as woodworking, then ask a friend to help you at least with the first project that you do. We've got 41 great projects here for repurposed items, that look way better than the original. Make one or a few, we know you'll get lots of compliments on your handiwork!
...
DIY Herb Garden Using Soda Cans
Its easy to start a mini herb garden indoors. Just grab a couple of empty soda cans!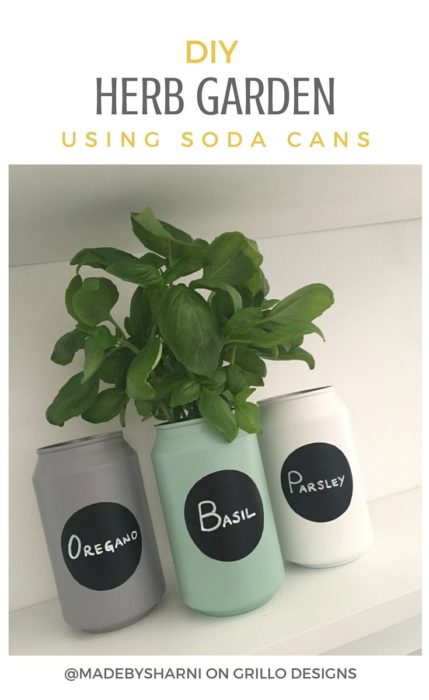 From Grillo-Designs
Scrap Wood Jewelry Shelf
Have leftover pieces of wood from DIY projects? Don't toss them, make something from them.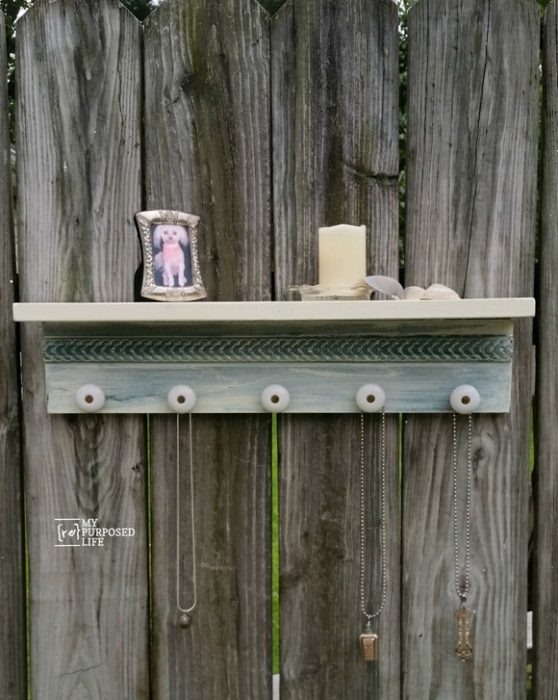 From MyRepurposedLife
DIY TV Stand Makeover
Turn a dresser into a TV stand. Its easy with this DIY.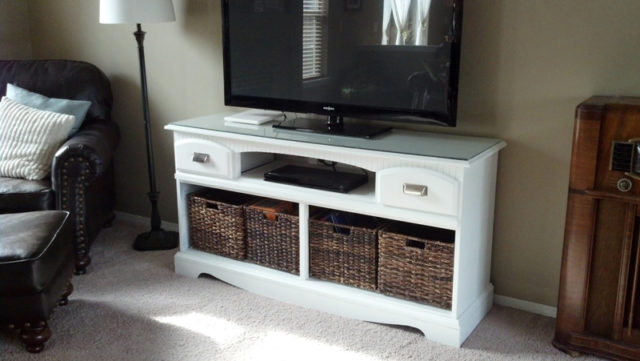 From HandiMania
No Strain to Hang Vintage Colander Planter
Here is a sweet and old fashioned planter. Make from a vintage colander.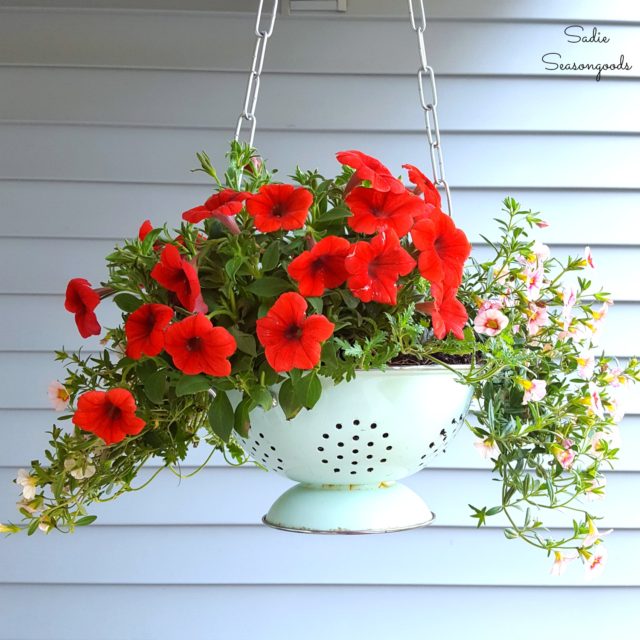 From SadieSeasonGoods
DIY Faux Succulent Garden
You can make this using dollar store frames. Doesn't it look pretty?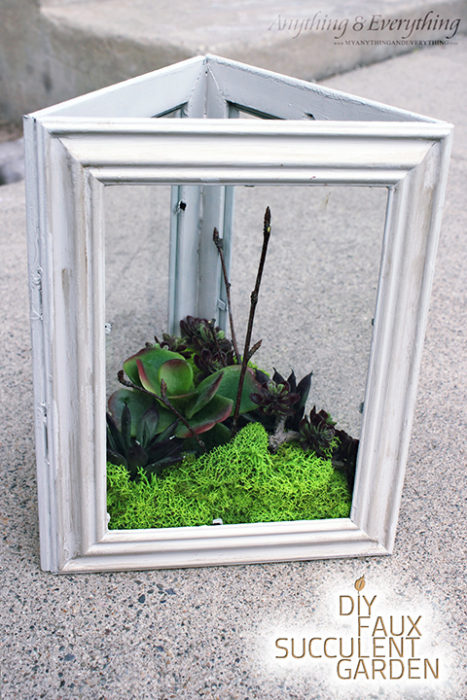 How to Turn an Old Bookshelf into a Kitchen Island
Don't get rid of that old bookshelf! Instead, turn it into a great kitchen island. Depending on the design of the bookshelf, you could even turn it into a breakfast bar, and add some fancy breakfast bar stools!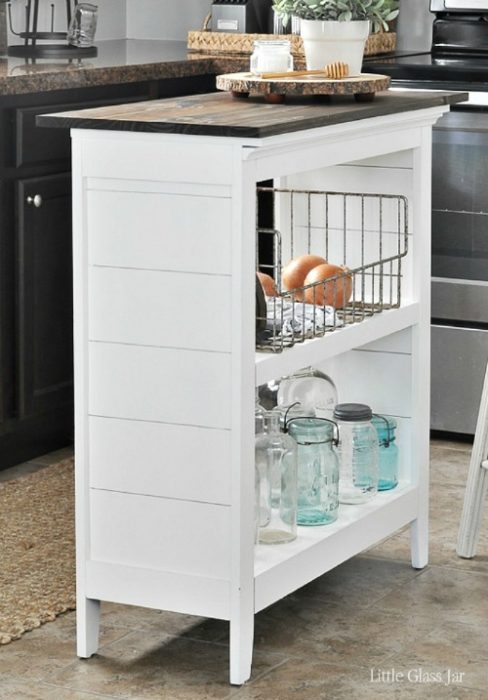 From LittleGlassJar
Dresser to TV Stand
This dresser was DIY-ed into a great TV stand. Its the perfect project.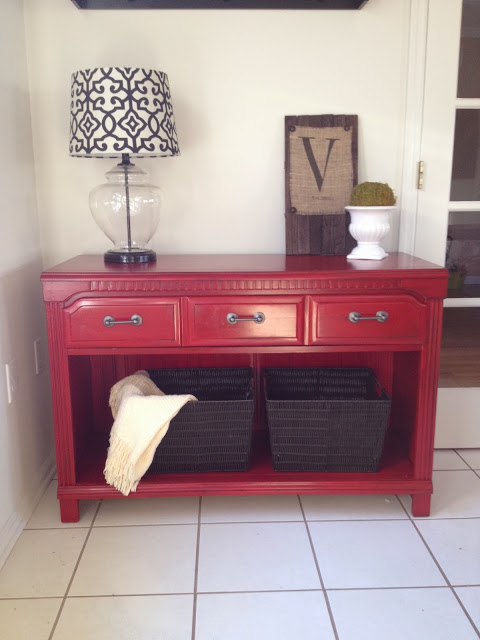 From TwoItYourself
Artwork Frame Chalkboard
Have a vintage frame? Make it into a DIY chalkboard.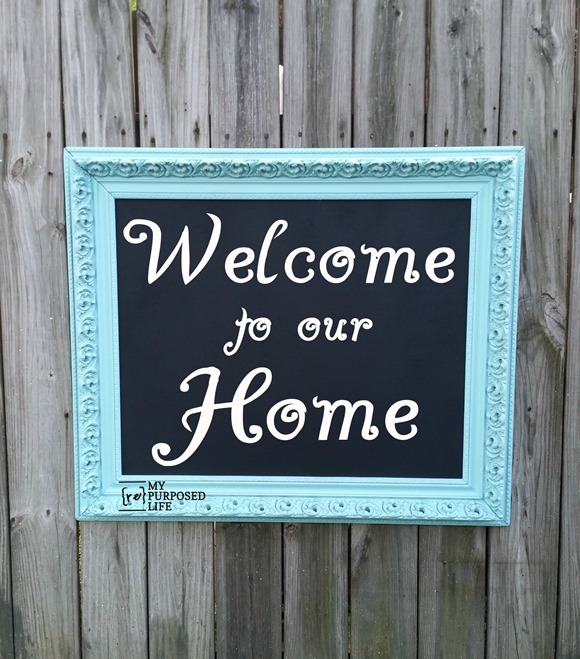 From MyRepurposedLife
How to Repurpose a Picture Into a Tray
Don't toss out old picture frames. You can DIY them into trays.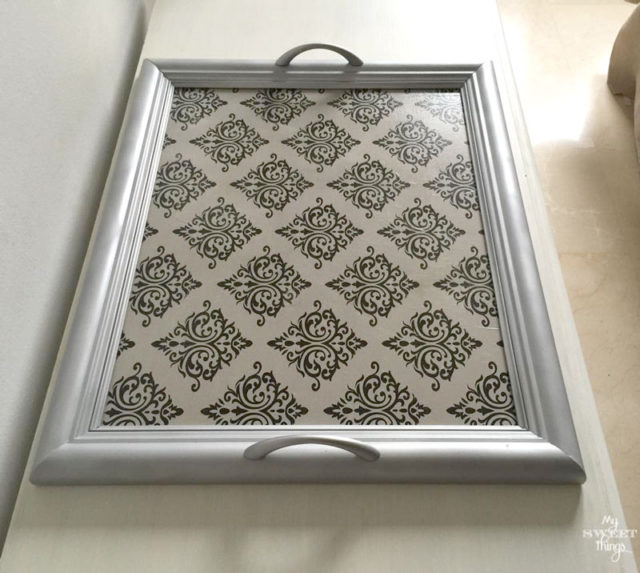 From SweetThings
DIY Frame Shelf
Doesn't this look sophisticated? Stylish frame shelves you've DIY.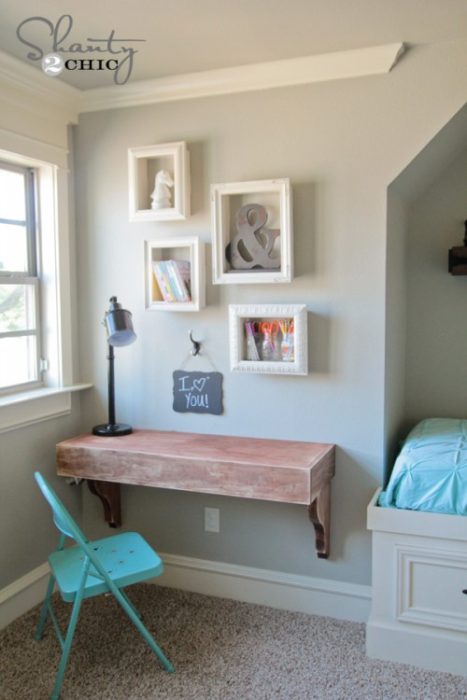 From Shanty-2-Chic
Dresser Turned Bench
What a charming bench. Isn't this a sweet DIY?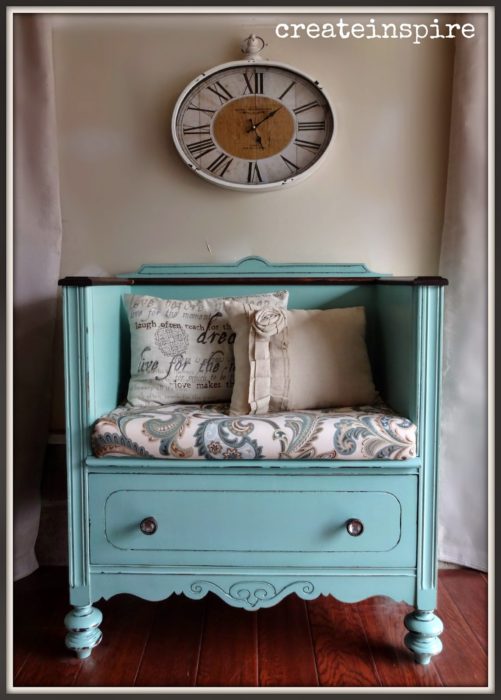 From CreateInspireMe
Table Organizer
Have a big picture frame you don't use. Its the perfect desk or table organizer, so pretty!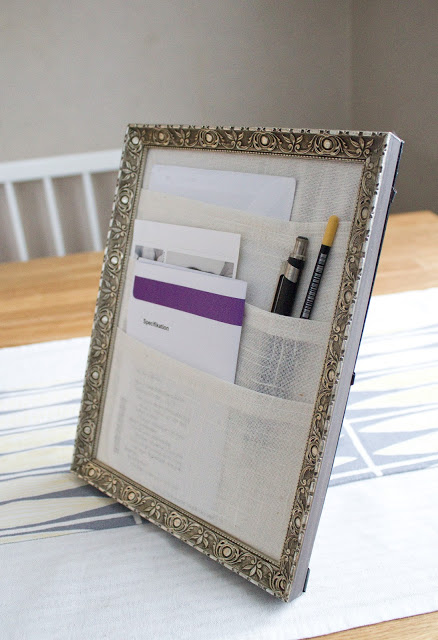 From WishfulTinker
Transforming Rusty Old Bar Cart
Have an old bar cart? Why not DIY it so you can use it outdoors?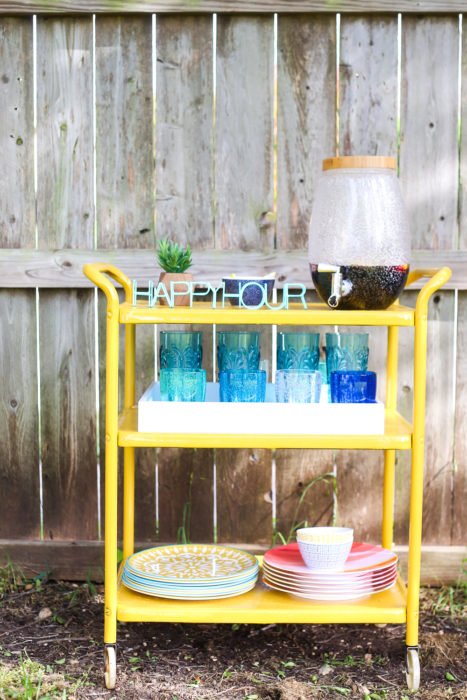 From LoveAndRenovations
DIY Dog Bed from a Recycled Tire
Want to spoil your puppy? Make them a dog bed from a tire.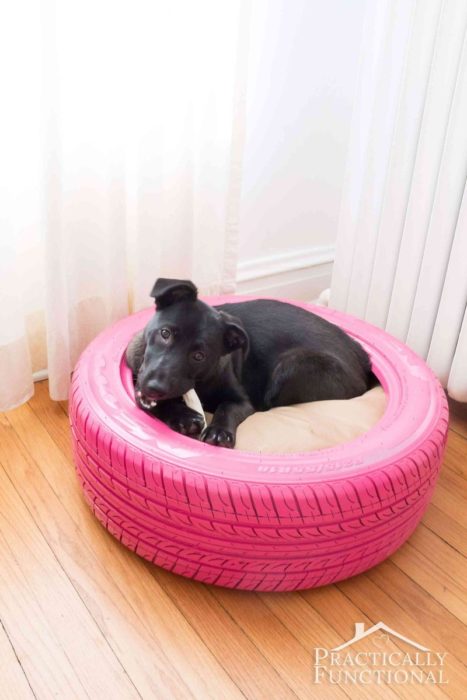 Once Upon a Time
Here is a large photo frame. Its been repurposed to hold many photos.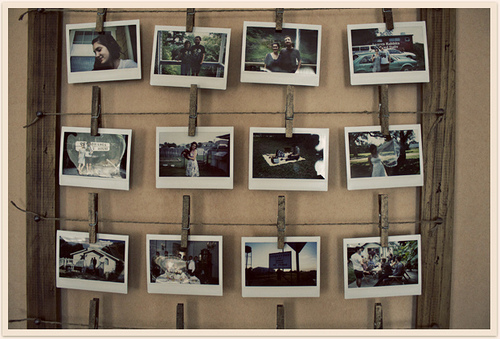 From TaliaChristine
Old Desk Turned into Two Night Stands
If you have an old desk here is a great DIY. Make it into 2 night stands.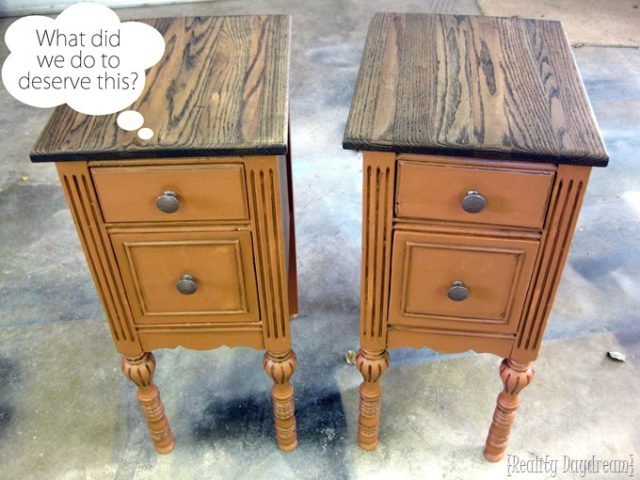 From RealityDaydream
Repurposed Serving Tray
Isn't this tray perfect for sewing projects now? Its a great DIY.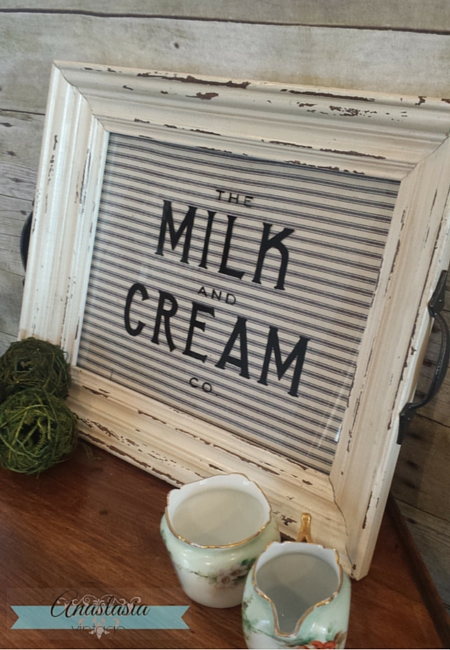 From AnastasiaVintage
Whiskey Bottles with Vintage Pulley
Lighting fixtures don't have to be boring. These are quite fun!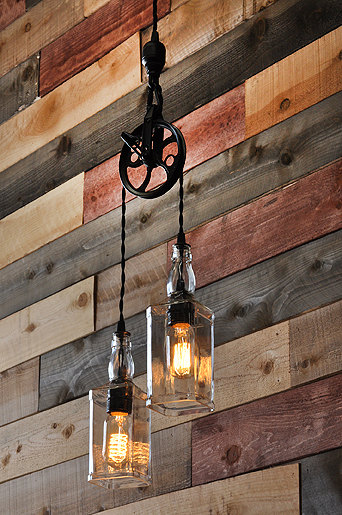 From IdLights
DIY Tiered Tray
A couple of thrift store frames can become this pretty tray. Look at what a great DIY this is.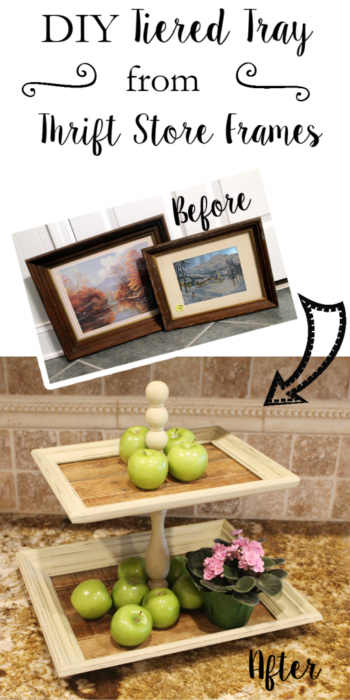 From WhatTreasuresAwait
Play Kitchen
Do you have an old cabinet? Its easy to turn it into a play kitchen for your kids.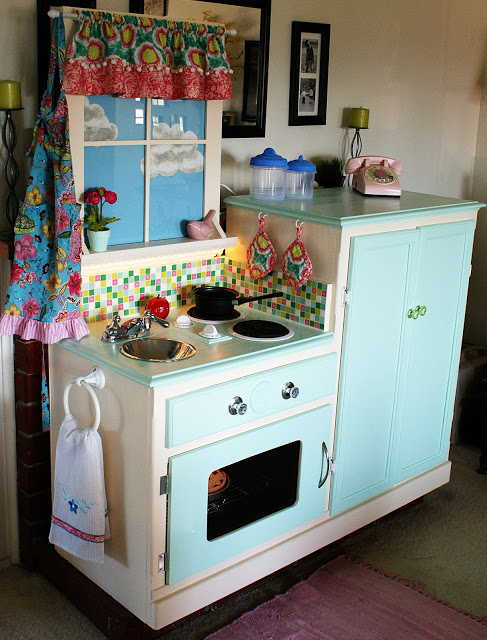 From EasyPeasyPie
Wine bottles
Have empty wine bottles? Make them into pretty drinking glasses!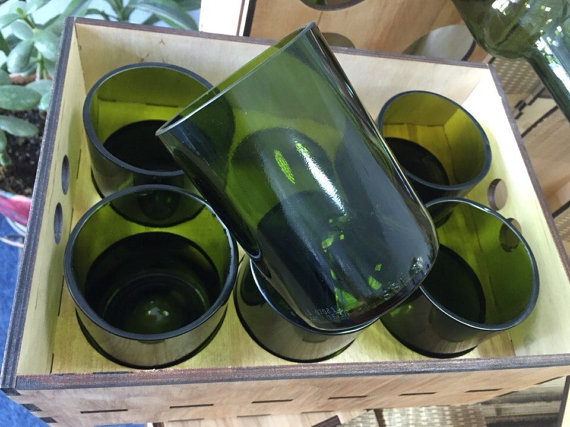 DIY Mini Pond from Old Tire
Give your garden an upgrade with a mini pond. If you have an old tire, its easy to do.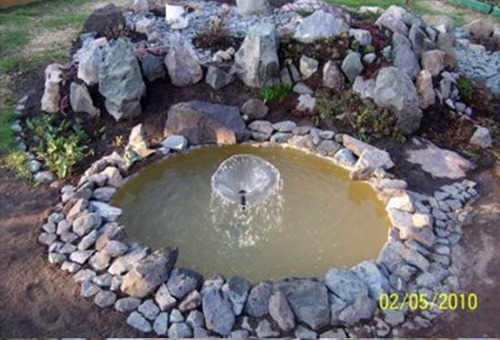 From ICreativeIdeas
Make Cute Toadstools For Your Garden
Have old tires? Its easy to make cute toadstools like these.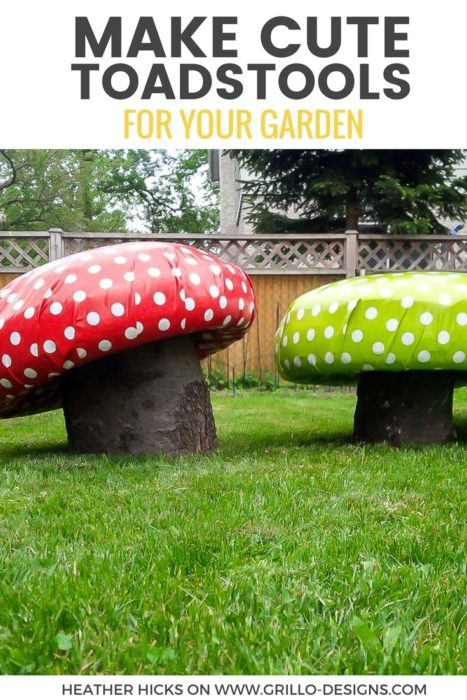 From Grillo-Designs
Entry Bench
This is made from 2 old doors. It goes in the entrance of a home.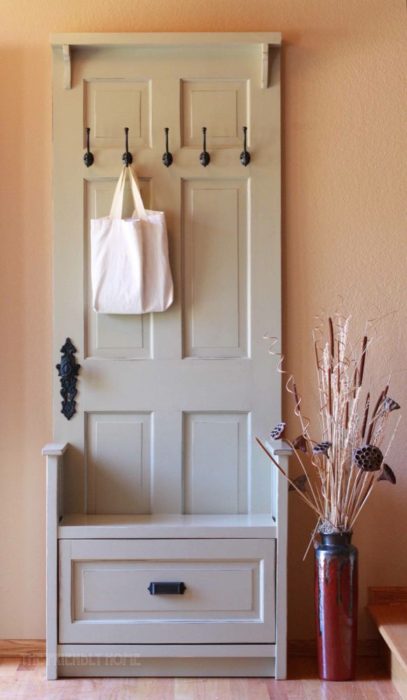 From Friendly-Home
Tire Chair for Your Room Decor
Perfect for your kids' rooms or the playroom. If you have tires these are easy to make.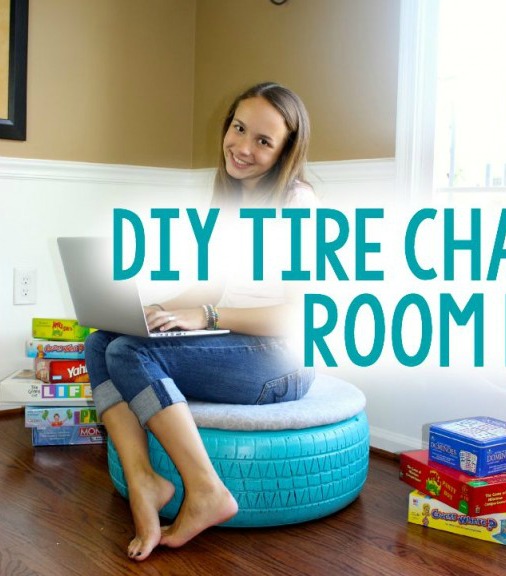 Make a DIY Pencil Holder from Bricks
Have extra red bricks? You can make fun pencil holders from them.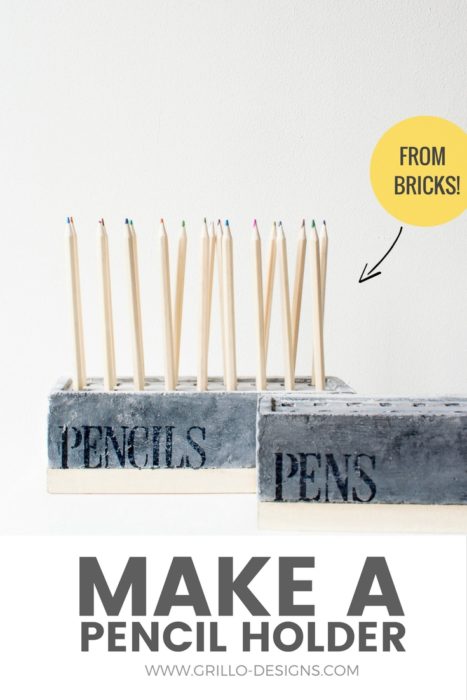 From Grillo-Designs
Repurposing Old Tires into Chicken Baths
Raising backyard chickens? Make your old tires into chicken baths.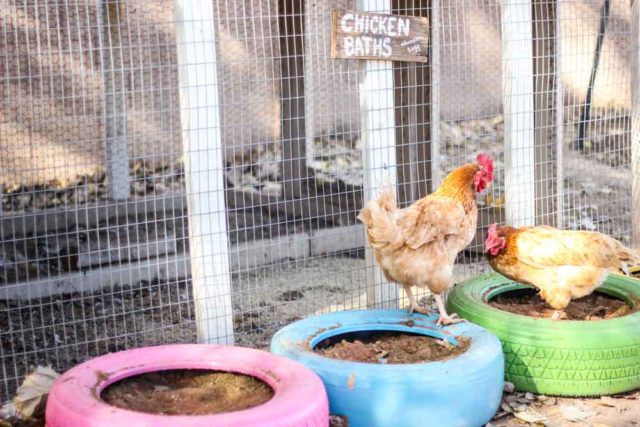 From WeedEmAndReap
Recycled Wine Bottle Chandelier
Want a lighting fixture that gets lots of compliments? Take a look at this one.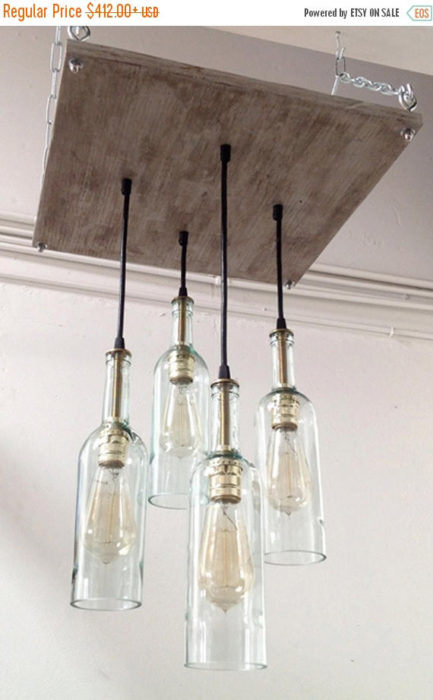 From Etsy by IndustrialLightworks
Building a Repurposed Windows Greenhouse
This began with bargain $5 windows and look at it now. Here is a stunning greenhouse.
From OurFairfieldHomeAndGarden
DIY Suitcase Shelves
Want shelves that get lots of compliments? Take a look at these fun suitcase shelves.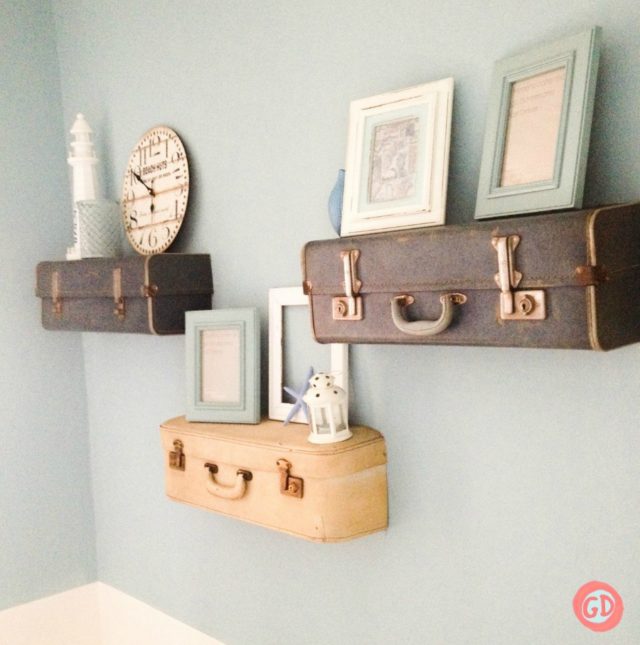 From Grillo-Designs
An Exclusive Lamp Good Mason Jar Light Fixture
Love Mason jars? Take a look at this light fixture.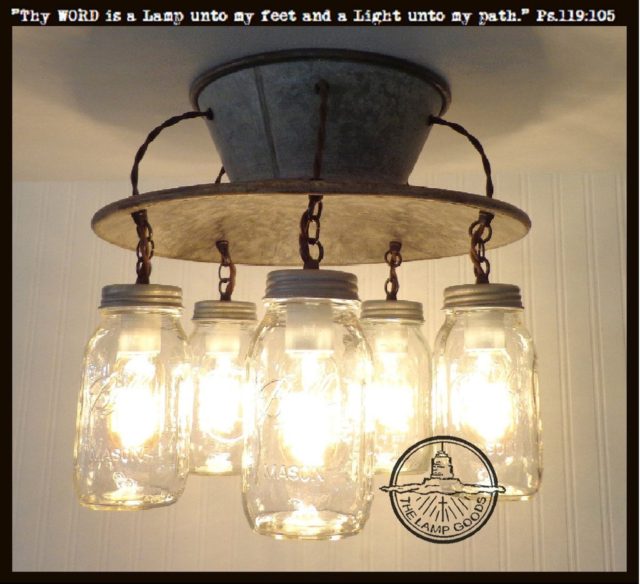 From TheLampGoods
My Bedroom
Looking for a rustic style headboard? Try 2 doors that are repurposed.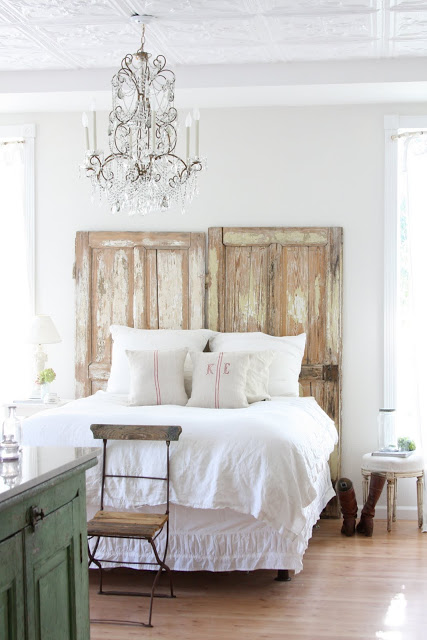 From DreamyWhites
DIY Bathroom Cabinet
An old window can become a stylish bathroom cabinet. Look at how great it is for your bathroom.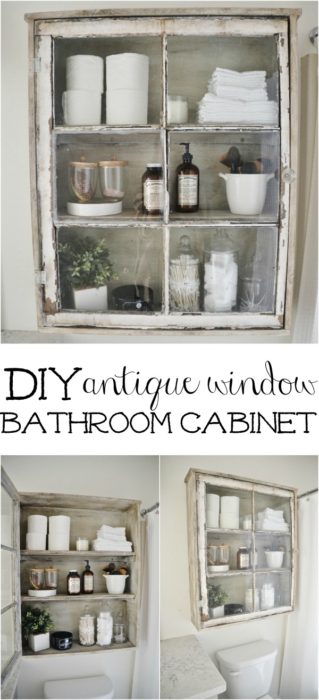 From LizMarieBlog
Nursery School Playground
What a fun playfort! Made from 4 old doors.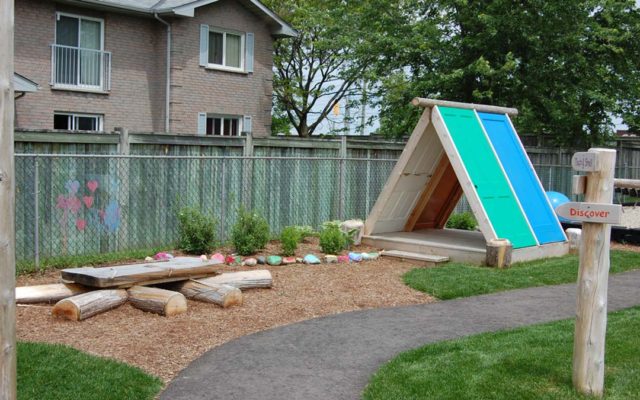 From EarthscapePlay
DIY Recycled Shrinky Dinks
Want to make shrinky dinks? If you have plastic leftover containers, then you're ready to do it!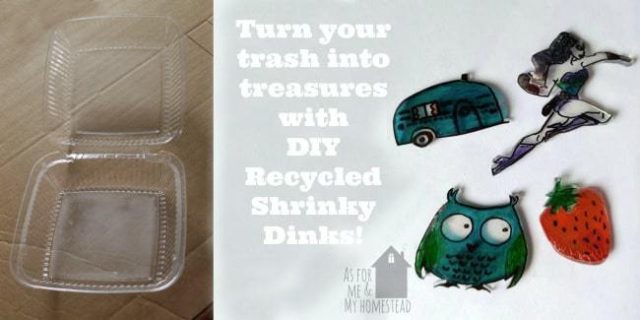 Hanging Tea Cup Bird Feeder
Have old unmatched china cups? Your birds would be thrilled if you used them as feeders.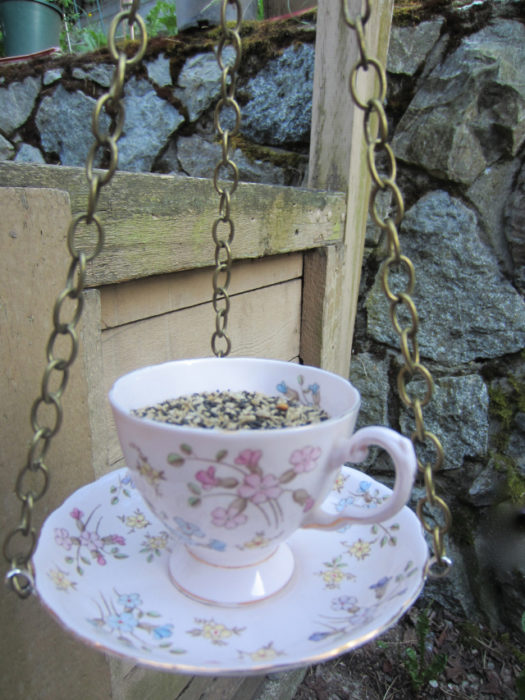 From BustedButton
Bi Fold Doors Bookcase
What a terrific bookcase. Make from repurposed doors.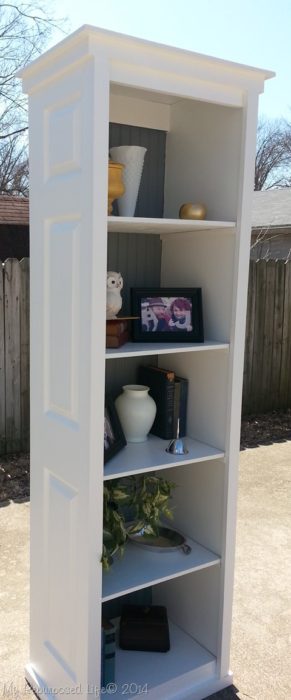 From MyRepurposedLife
repurpose
This blogger bought old window frames and made a greenhouse. That's great DIY!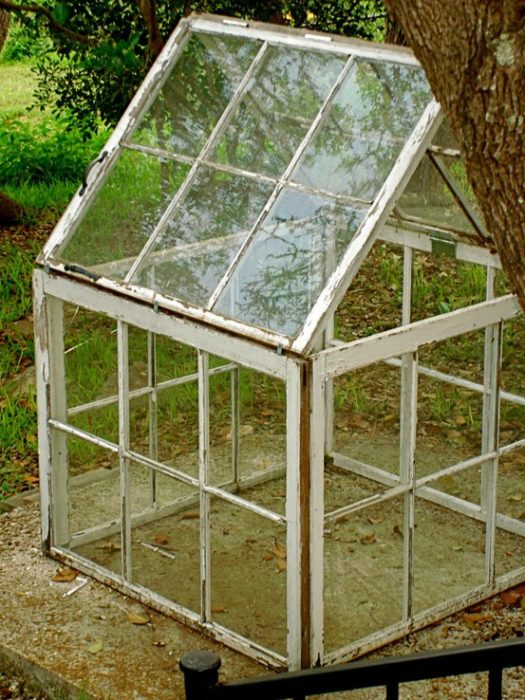 From TheDoodleHouse
Repurposed door as table
Did you know an old door can make a great table? Take a look at this beauty!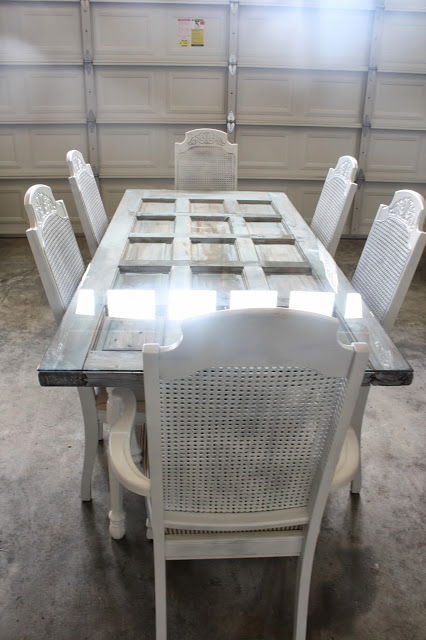 From DirtStainsAndPaint
DIY Self Watering Wine Bottle Planter
Want self watering plants? Try this unique DIY project.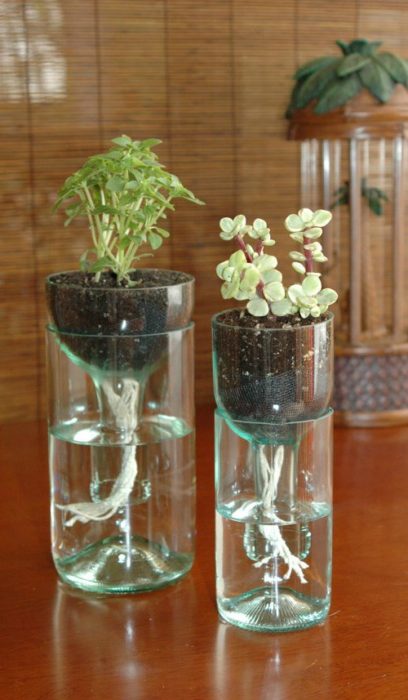 From CheapCrafting, image from Etsy
Build a Cold Frame
That old window frame could easily make a great cold frame. This is a good way to save money too!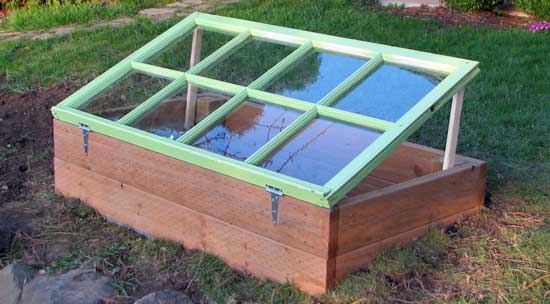 From GrowGardenTomatoes