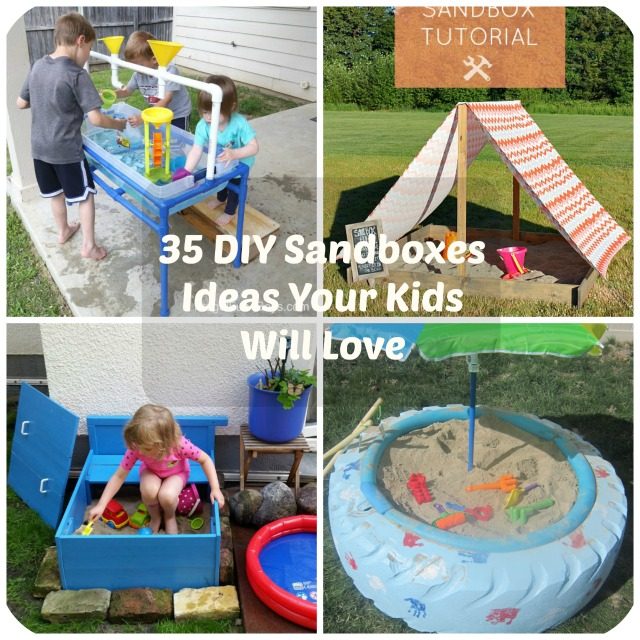 One of the best things about making a DIY project for your family, is knowing that they will enjoy using it regularly. That's why we're so happy to share these 35 terrific Sandbox projects with you!
Whether you are new to DIY projects or are very experienced, you'll find a Sandbox here that you can create. Most projects can be done over a weekend, or perhaps a couple of weekends for the ones with added features (benches and a cover).
Some of the projects feature upcycling items such as kiddie pools tires, pallets and even a child's bookcase, to create that perfect Sandbox you know will make your child smile. This can be a terrific idea, but always double check that your upcycled item is in tip-top shape, especially because it will be used for children to play on. If it is a pallet or bookcase for example, you want to be sure there are no rough edges or loose nails or screws that can cause those "ouch!" moments no parent or grandparent likes to see a child go through.
One of the best things about DIY-ing your child's Sandbox is that you can easily customize it to your backyard, porch and also to your child's own preferences. You can paint it with your child's favorite colors – which will certainly make them smile! If your house is known as "the" place where all the kids in the neighborhood come to play, then you may want to make an extra big Sandbox so more than a few children can play in it. These are features you simply aren't going to see in the typical store bought option.
If your child is young enough to play in a Sandbox, then they are too little to help with this project. But they may have fun looking over the DIY project and seeing what Mommy, Daddy and their grandparents are making for them. Why, you may inspire the next generation of DIY-ers! Happy DIY-ing and Crafting!
DIY Sandbox with Fold-Out Seats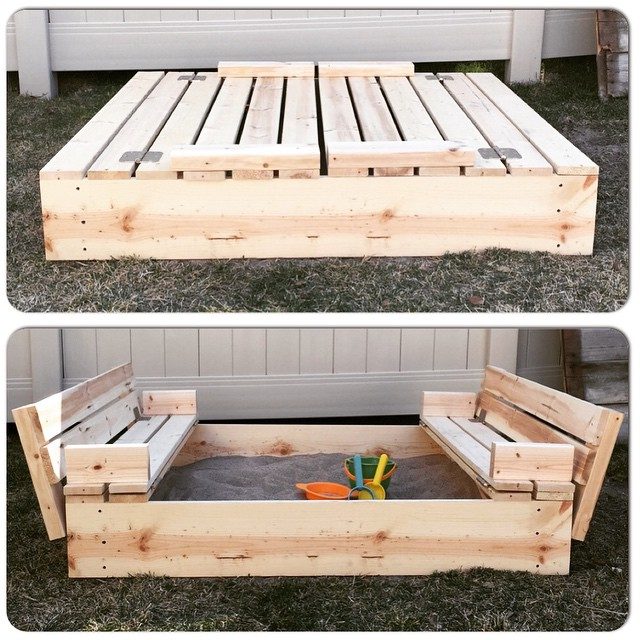 This sweet sandbox is simply perfect, with 2 fold out benches. Ideal for playtime!
By MrsHappyHomemaker.som (original project at Ana-White.com)
Ship Sandbox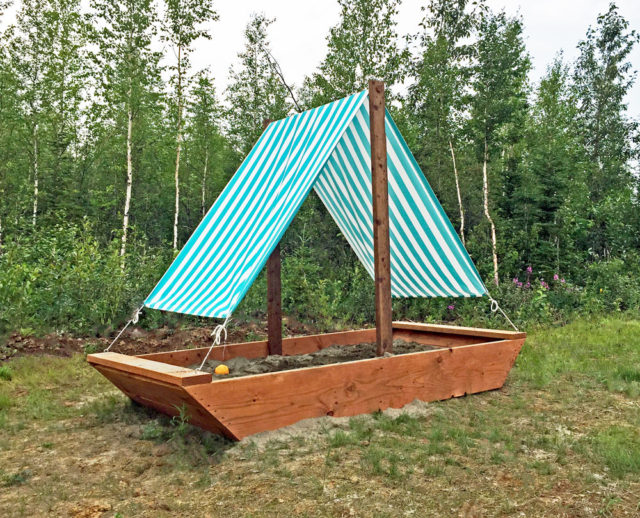 Do your kids like to play pretend? Make this DIY Sandbox, and they can sail through the backyard, having adventures!
From Ana-White.com
Built Your Own Sandbox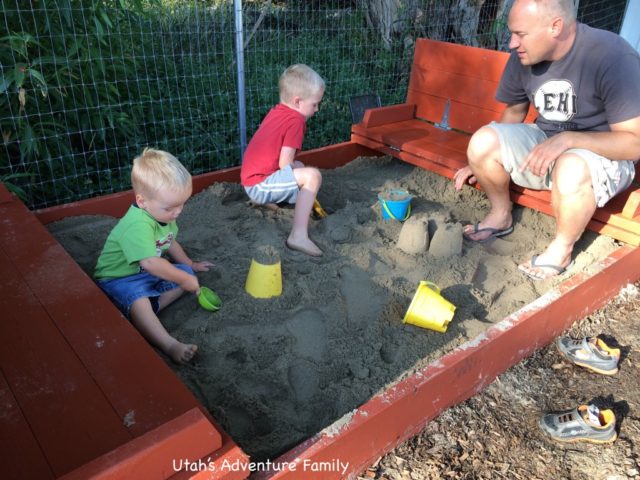 This is a terrific DIY sandbox project. It comes with a cover that turns into benches that both children and adults can sit on.
Located at UtahsAdventureFamily.com
Make a Sandbox with a Tire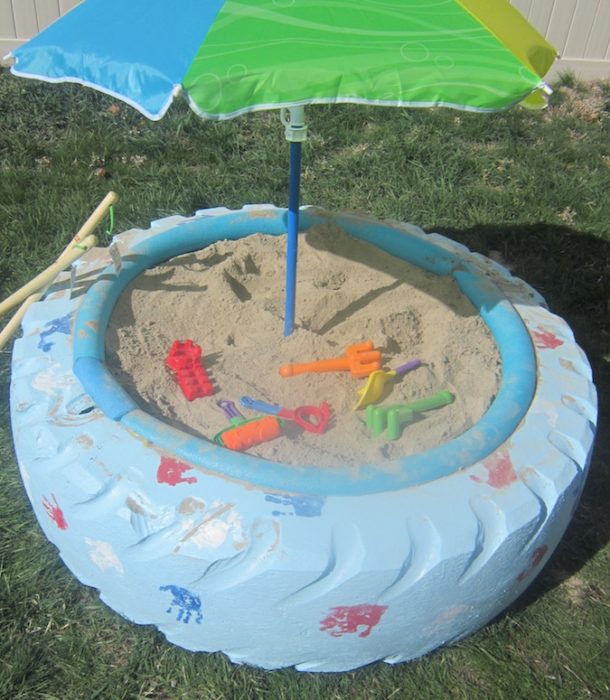 This is a great eco-friendly DIY project that is budget friendly too. Perfect for a small to medium sized sandbox!
Sand Tables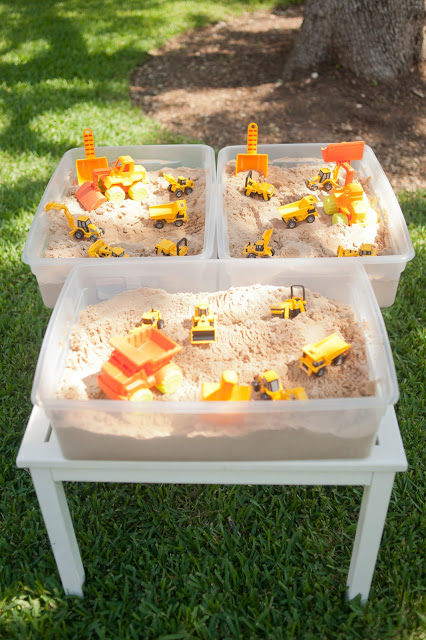 Sand tables are a great option, when you don't want your children playing entirely in the sand. These are especially fun for little ones to use with toys.
Do It Yourself Wood Sandbox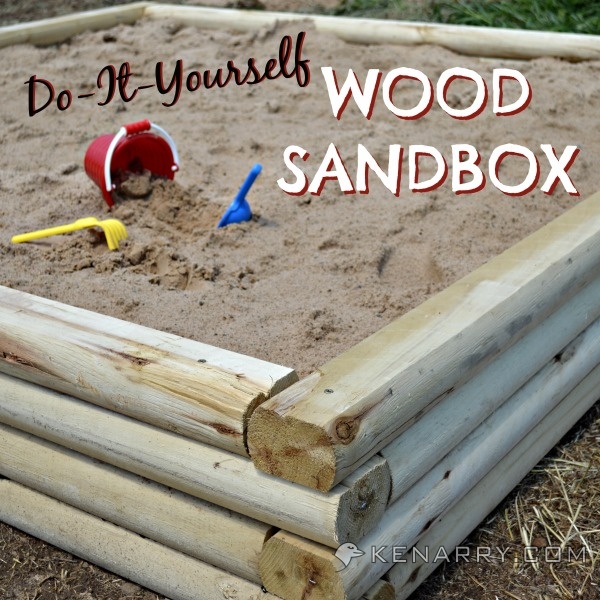 This is a classic wood sandbox project, perfect to make for your children. Especially if you are new to DIY projects, give this one a try!
At Kenarry.com
Sand and Water Table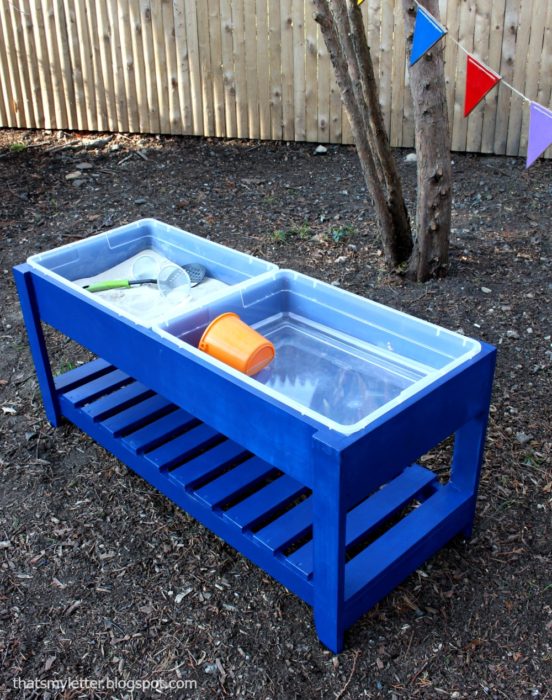 This versatile play station lets children have fun with both sand and water. Its perfect for small children for sensory play.
How to Build a Sandbox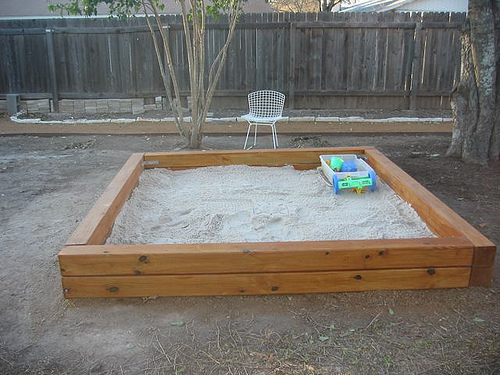 Looking for a classic, basic DIY sandbox project? Give this one a try for lots of playtime fun for your kids!
By ModernMontessoriAesthetic.Blogspot.com
Color Block Sandbox from a Bookcase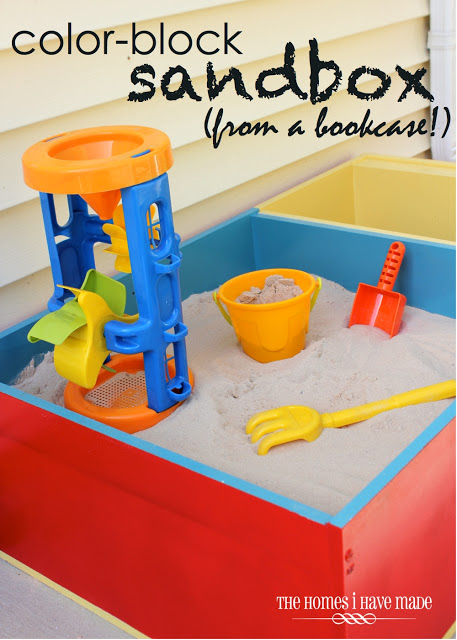 An old bookcase can make for a great DIY sandbox for your children. This is a good project for new DIY and beginning project doers.
Sandbox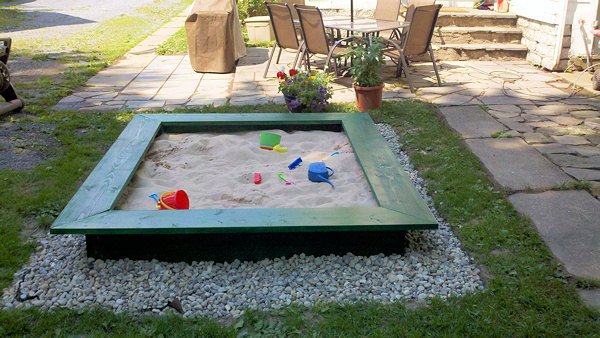 This classic sandbox is great to make for your kids. There's plenty of room to play!
From TellingDad.com
PVC Pipe Sand and Water Table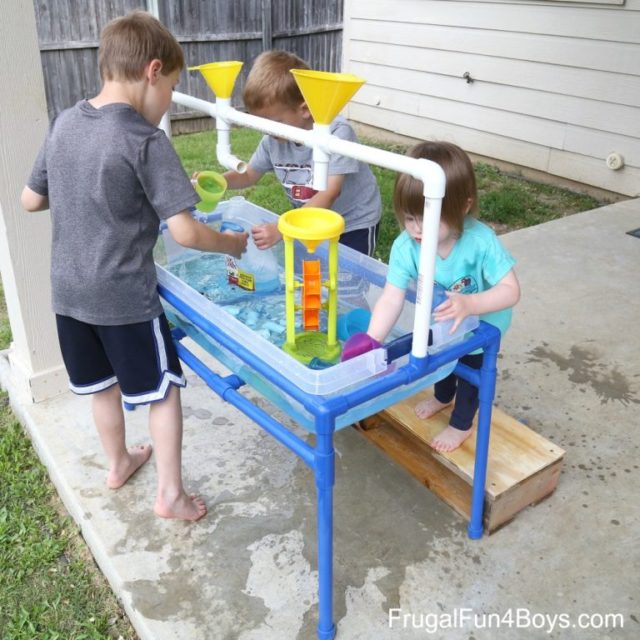 This DIY project is inventive and fun, perfect for both water and sand play for little ones. Its great to put in your backyard or porch.
Build a Sand and Water Play Table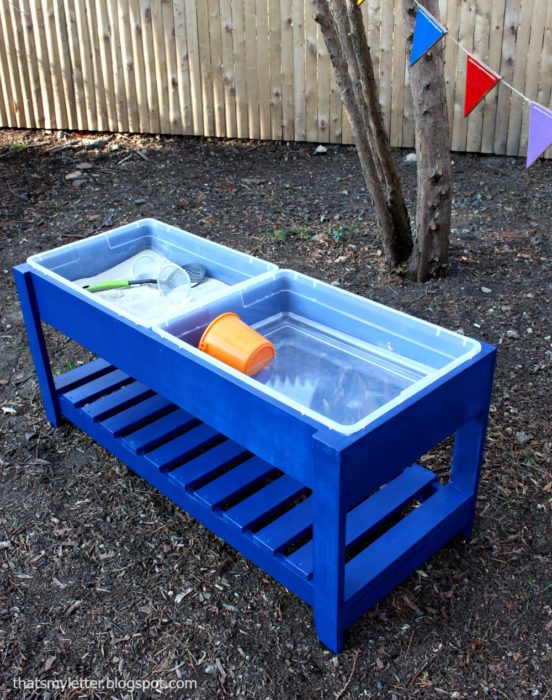 Do you have little ones who like to play in the sand? Make them a fun DIY sand table!
From Ana-White.com
Sand Box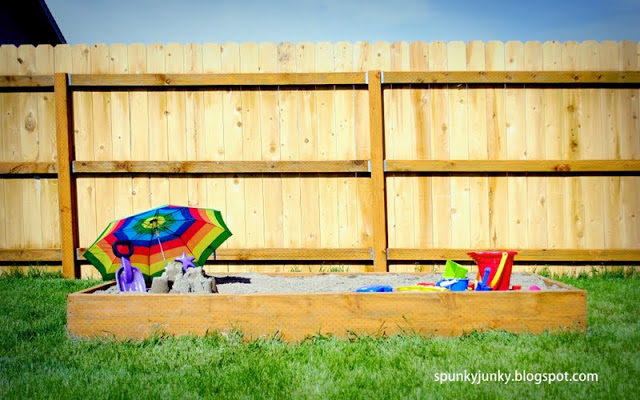 If you are looking for a classic, minimalistic sandbox then take a look at this DIY project. This is a good sandbox to make for your child.
DIY Sandbox for $25
Want to make a simple sandbox for your little ones? Try this budget friendly DIY project!
Waterproof Sandbox Cover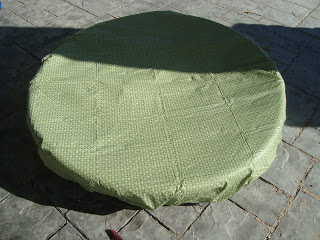 Some families like to make a DIY sandbox out of a plastic kiddie pool. Here is a waterpoof sandbox cover for this too.
DIY Sandbox Table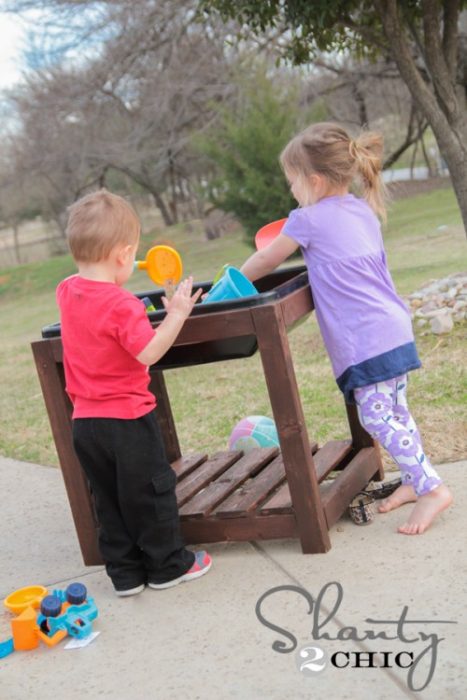 Sandbox Tables are perfect when you have little ones that like to dig in the sand a lot! Make this DIY sandbox table for them.
Easy D.I.Y. Sandbox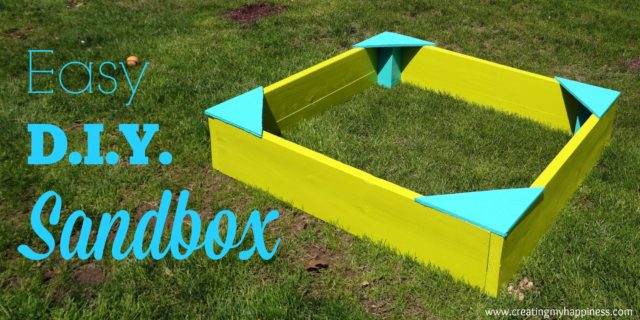 New to making a sandbox or wood projects? Why not give this simple, easy DIY sandbox project a try?
$30 – 30 Minute DIY Sensory Table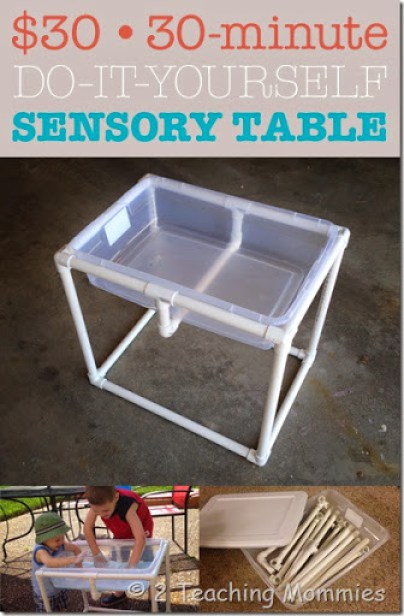 Try this DIY project especially if you have little ones and want to let them play with sand and toys on the back porch. This is a simple project even beginners can do!
From ATeachingMommy.com
How To Build A Sandbox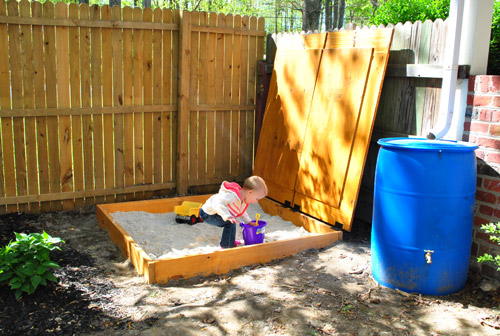 Make a sandbox that has a lid that easily locks shut. This is a terrific DIY project!
Located at YoungHouseLove.com
Turn a Kiddie Pool into a Sand Box with a Cover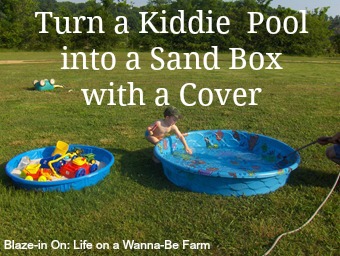 This is a popular frugal DIY option: taking a plastic kiddie pool and transforming it into a sandbox. Here are the project directions to do so.
From PreMeditatedLeftovers.com
The Upcycled DIY Sandbox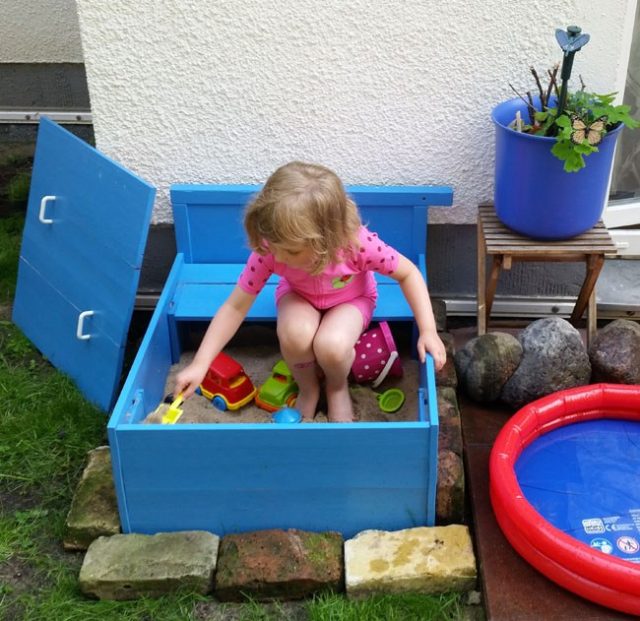 Did you know an old dresser can become your child's sandbox? Try this DIY project to make a great sandbox!
Pottery Barn Inspired Sandbox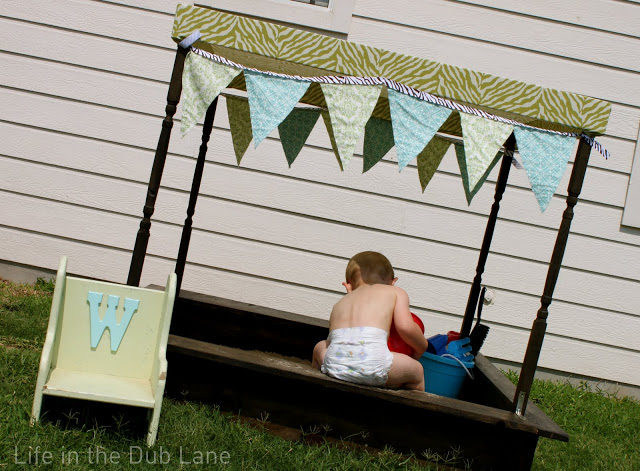 Most admire the Pottery Barn look but not their prices. Try this inspired by Sandbox and receive a lot of compliments!
Located at EverBrooke.com
Rollaway Sandbox Cover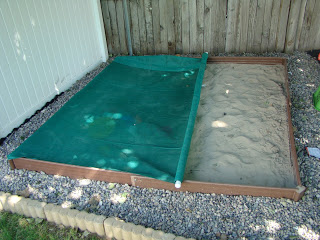 Choose this sandbox DIY project especially if you live in an area that gets a lot of rain or wind. It will help to keep your kids' sandbox in ready-to-play shape!
Sand and Rock Box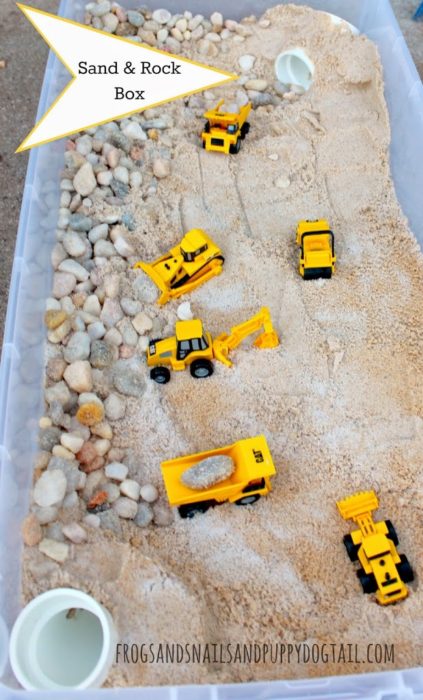 What can you do if you don't quite have the room for a sandbox? Try this project, perfect for playing in the sand!
At FrogsAndSnailsAndPuppyDogTail.com
DIY Sandbox Tutorial with Cover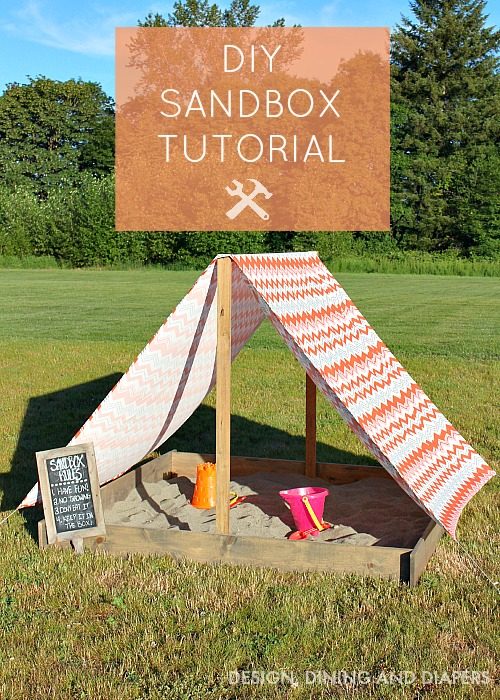 Make a creative cover and sandbox that's perfect for playtime. It will also keep your children shaded from the bright sunlight.
How to Build a Sandbox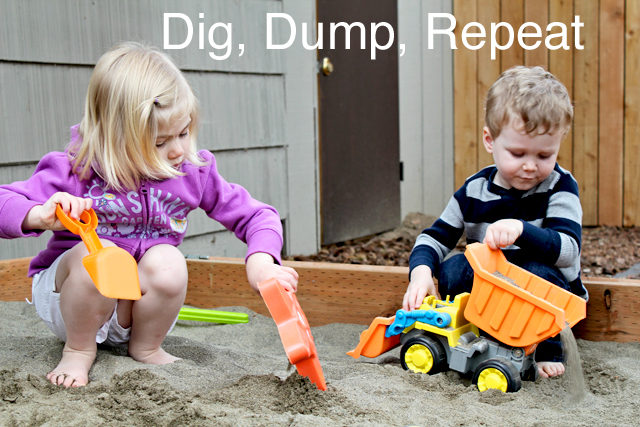 This is a newbie or beginner DIY friendly Sandbox project. Create a fun Sandbox that will make everyone smile!
From ModernParentsMessyKids.com
DIY Sandbox for Kids


This is a terrific DIY sandbox project to make for your children or grandchildren. With a cover and fold out benches, everyone in the family will enjoy it!
From ICreativeIdeas.com
How to Make a Sandbox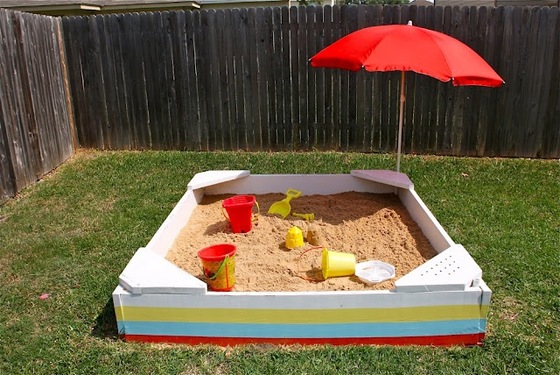 If you want to make a classic sandbox that your kids or grandkids will love, then this is the project for you. This sandbox looks very similar to the type you may have played in as a child!
From BobVilla.com
DIY Sandbox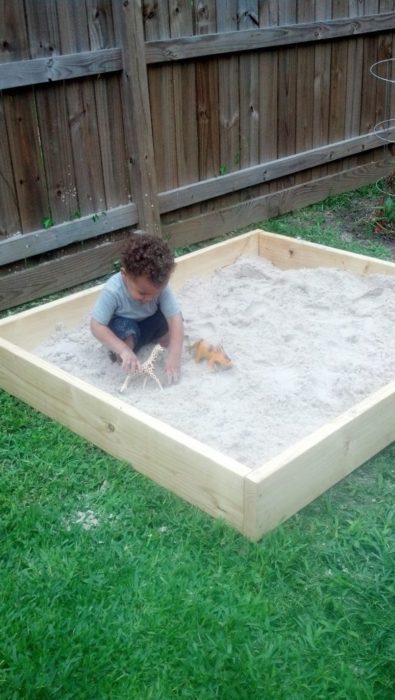 Are you a beginning wood crafter or DIY project maker? Give this simple but great DIY Sandbox a try!
By NomadicThoughtsFromLexi.Wordpress.com
Deluxe DIY Sandbox Tutorial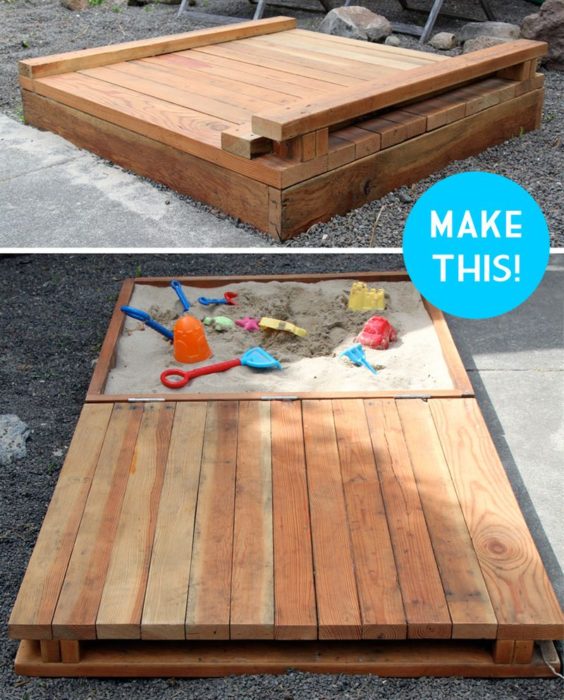 Pallets can create a terrific looking sandbox. Give this DIY project a try!
From SmallFriendly.com
Sandbox Made Out of Recycled Pallets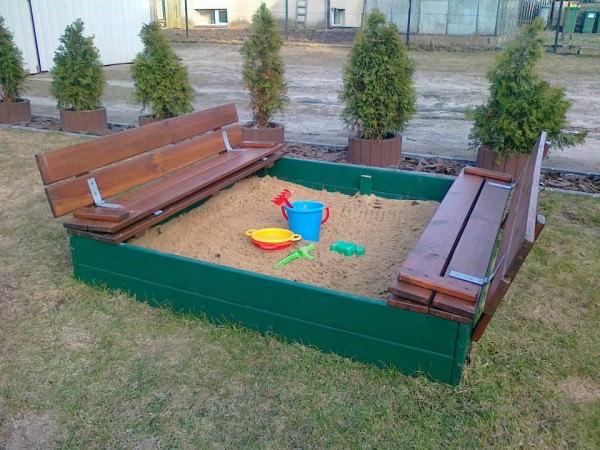 This sandbox is stylish and can be painted to match your home's trim. With benches, it makes playtime even more fun!
At 1001Pallets.com
Play Sand Table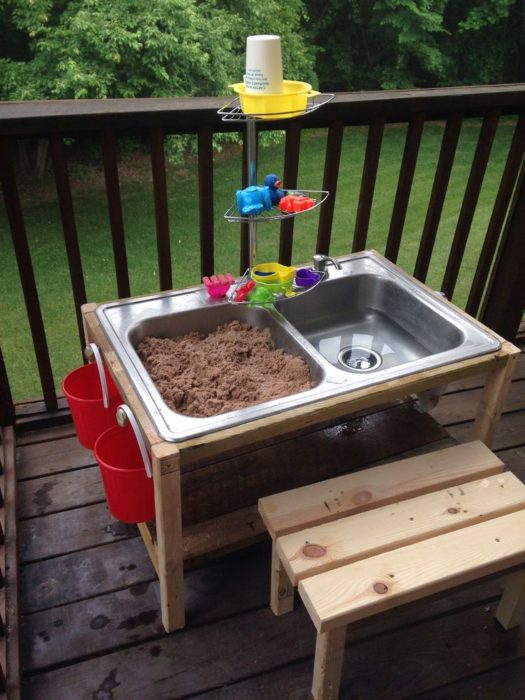 A sand table is perfect for little ones, especially when you don't want them to get all sandy. Make this for the backyard or porch, its perfect for playtime.
From Zelfmaakideetjes.nl
Sandbox on Wheels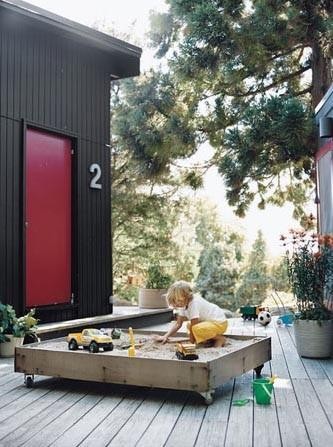 Now this is simply ingenious! Roll the sandbox in and out as needed, when children want to play.
DIY Sandbox with Cover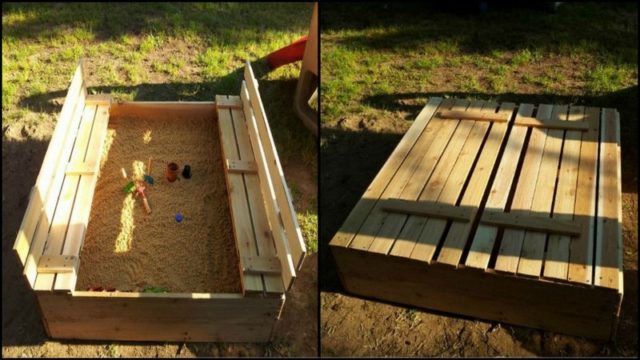 Now this sandbox is perfect, especially if you live in a rainy or windy area, you'll want to cover the sandbox sometimes. A great sandbox for outdoor play.
From TheOwnerBuilderNetwork.co
Sand and Water Picnic Table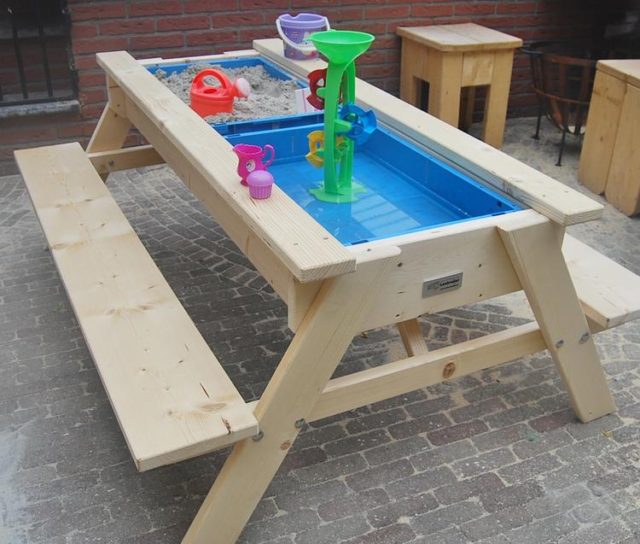 Make sand and water play simple, with a picnic table DIY project. The picnic table has benches your kids can sit on while they play.
From Welke.nl