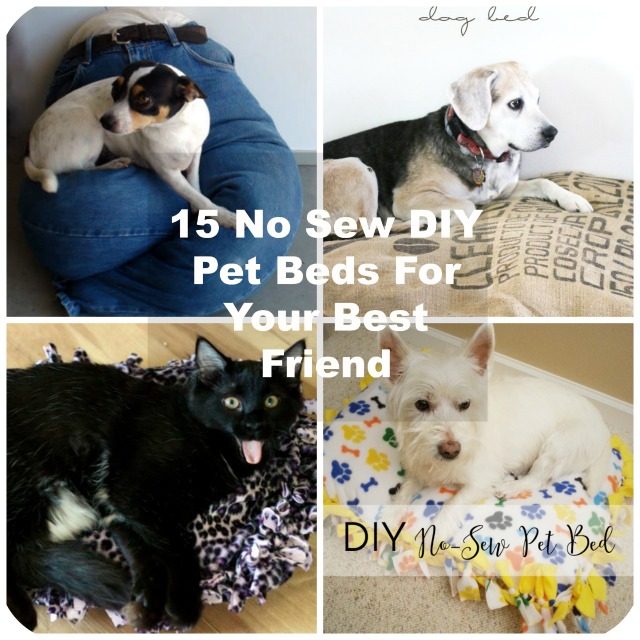 Would you like to do a DIY project that treats your pet extra special? Give this no sew pet or dog bed a try. It's a terrific craft idea that you can easily complete in an hour or two, making a comfy bed that "man's best friend" can snooze on.
We've found you 15 No Sew DIY Pet Bed to choose from. They use a variety of materials, so select the ones you think would be ideal for your pup and lifestyle. There is a DIY pet bed that is made from a baby's crib mattress. Now that's a perfect craft project for a growing family and it's eco-friendly too! Or you can make a simple pet bed from an old T-shirt. Your dog or cat will like that it is familiar to them and this is very budget friendly while creating a cozy place for them to sleep in your home.
More and more people have pets today. And they know it is important to treat them with that extra TLC. Giving your dog or cat a pet bed of their own offers them a space that is just theirs, even if they like to sleep on your bed sometime (as most pets do!). It's also a great idea if you are trying to keep them off that fancy living room couch you bought a couple of months ago. And it's a terrific suggestion when you have multiple pets, to give each of them their own pet bed so they have a little bit of privacy.
...
DIY no sew pet beds are a simple craft but an important one because you will see the joy as they are used each day. Even if you are new to crafts and don't think you have fantastic crafting techniques, Fido or Fluffy if simply going to love their new pet bed. It will make you smile to see them use it regularly, knowing that you did this for them!
No Sew Fleece Dog Bed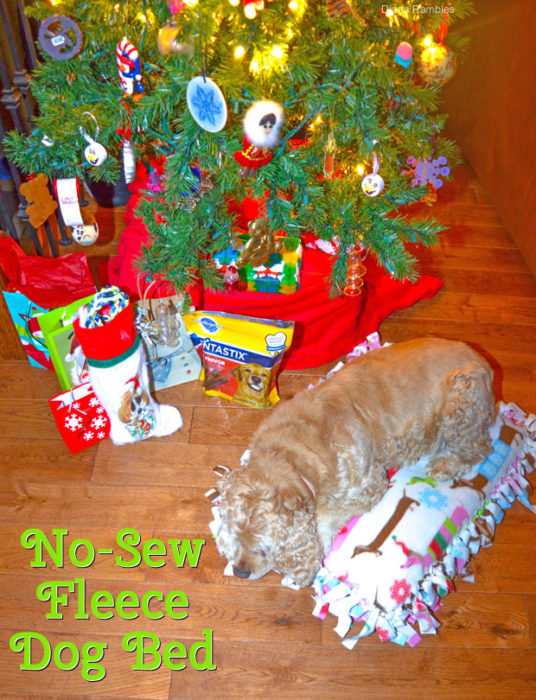 Naptime is more cozy for your pup when sleeping on fleece. Make this simple, no sew bed for them.
No Sew Pet Bed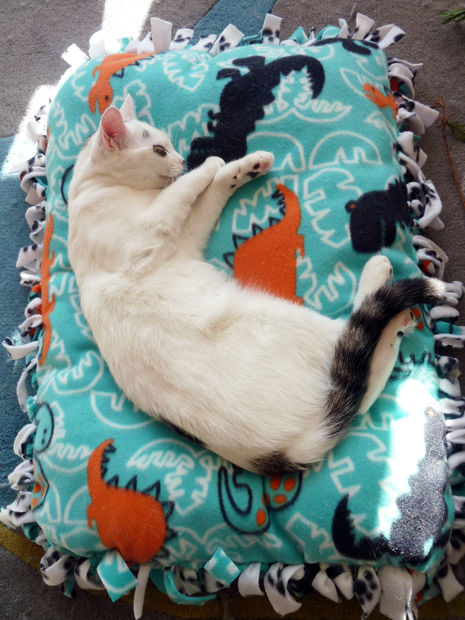 Make a comfy no sew bed for your cat or small pet in an afternoon or hour or two. This is a fun project that can be done by teens or older kids too.
From Instructables.com
How to make a no sew pet bed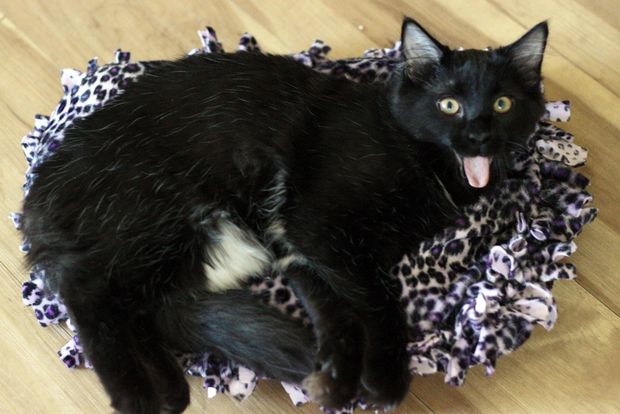 Doesn't every sweet pet deserve to be pampered just a little? Make them a special bed all of their own.
No Sew Pet Bed with Cardboard Bolsters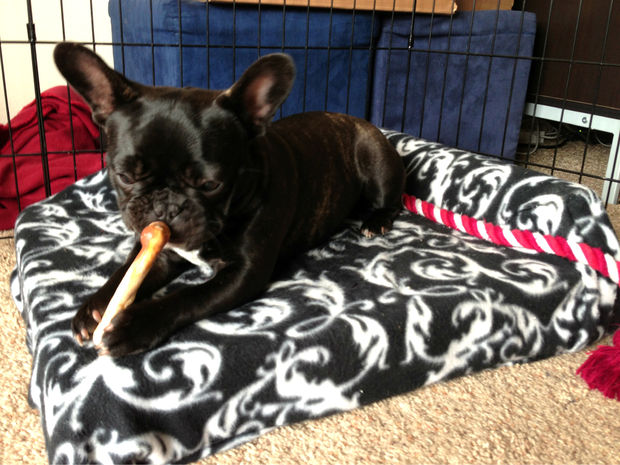 This no sew pet bed has cardboard bolsters to make it sturdier for your pup or other small pet.
Located at Instructables.com
No Sew Dog Bed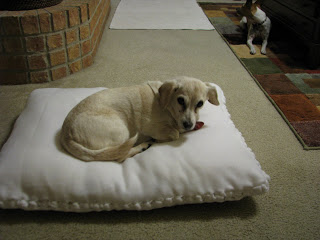 With a gently used pillow, you can make a soft, comfy no sew dog or pet bed that your pet will enjoy.
From TheUndomesticatedWife.Blogspot.com
DIY No Sew Pet Bed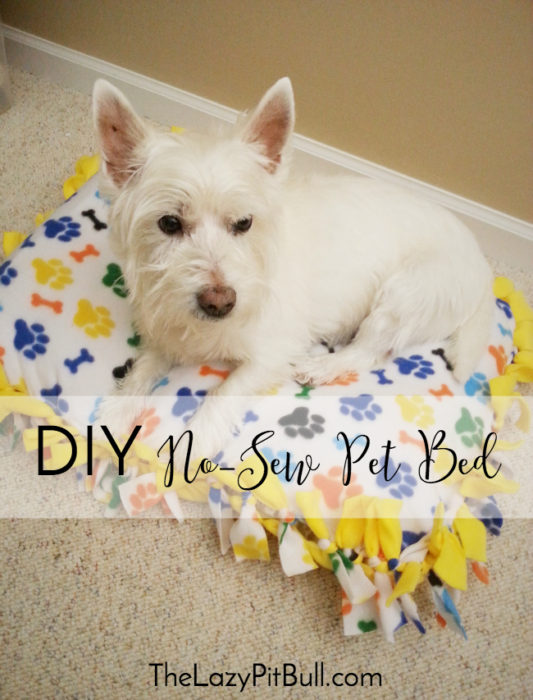 Bright and colorful, this dog bed is the perfect no sew project. Try making this one for a new pet owner, as a gift to celebrate their special furry friend!
Easy No Sew Burlap Sack Pet Bed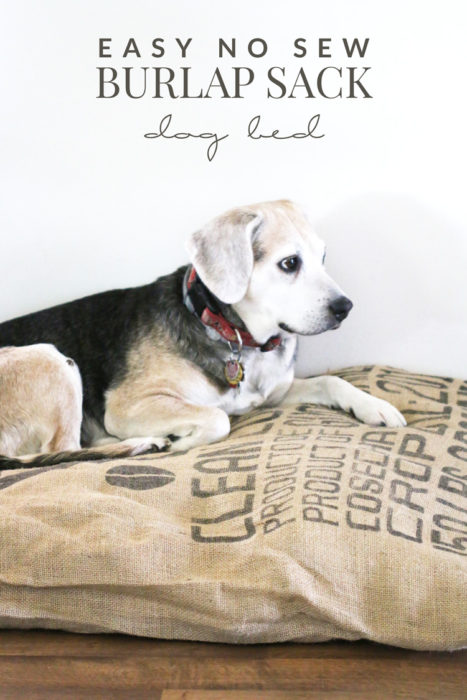 Have a big to medium sized dog? Make them a sturdy, durable no sew pet bed with a burlap sack!
Located at HelloNatureBlog.com
No Sew Blue Jeans Dog Bed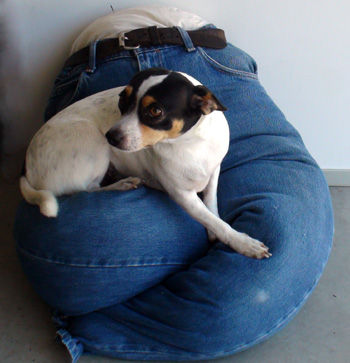 Now what dog doesn't love to cuddle up on a pair of soft blue jeans? You can make them a great pet bed with an old pair that they will really enjoy.
Giant Pillow Pet Bed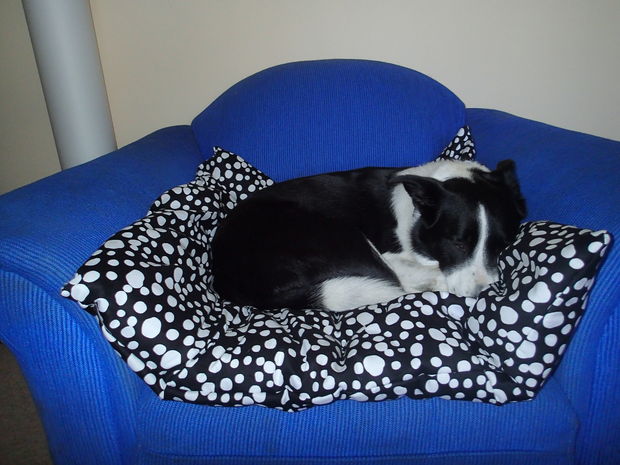 Your pet cuddles up to your pillows, so why not make them a bed using a giant one? This is a fun no sew project.
From Instructables.com
No Sew DIY Dog Bed (Upcycled Crib Mattress)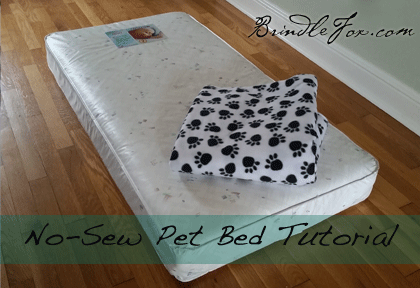 If your baby is growing up, why not use their crib mattress to create the perfect cozy dog bed? Your pup will appreciate the comfortable place to nap!
Heavy Duty Washable Pet Bed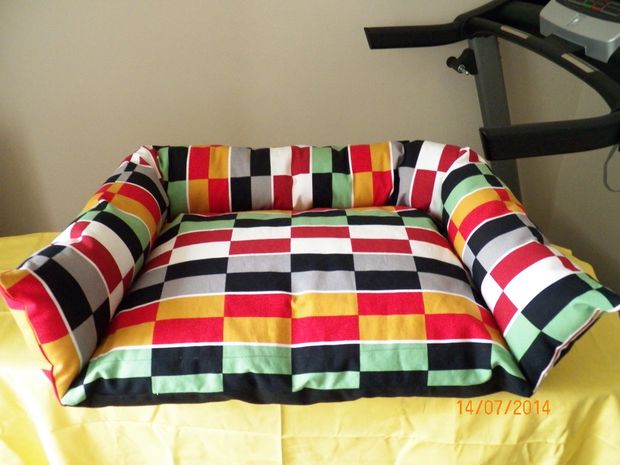 Have a dog or pet whose a bit "rough n' tumble?" Give this heavy duty pet bed a try as the perfect craft to make for them.
Located at Instructables.com
No Sew Dog Bed From an Old T-Shirt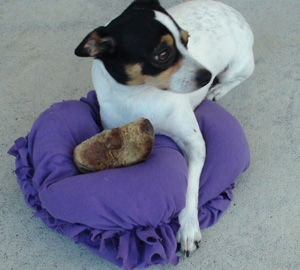 This is the perfect, soft dog bed you can make your pup with inexpensive materials. After all, we all have an extra t-shirt!
DIY Dog Bed No Sew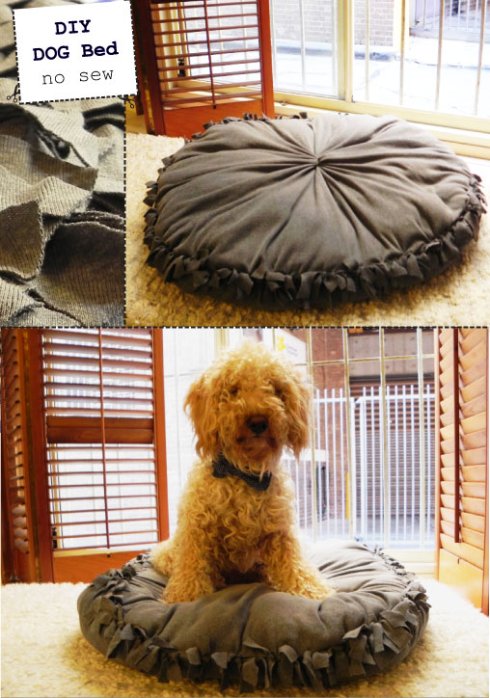 This round no sew pet bed is perfect for a medium sized to large dog. Made from soft and cozy fabric.
No Sew DIY Doggy Bed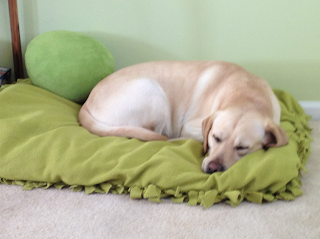 What's better than a couple of ZZZs on a no sew dog bed your owner made you? This simple craft can be done by kids and families. Great for big, medium sized and even small dogs.
DIY Dog Bed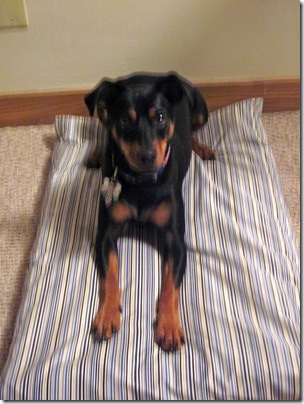 Foam padding makes this no sew dog bed soft and comfortable for "man's best friend. A great craft to do to show your pup just how special they are to you!
From ThenHeatherSaid.com