Hello, DIYers!
Planters can get very pricey, especially if you are looking for anything that is colored or eye-catching. Simple clay, terracotta, or plastic pots are generally the cheapest way to go. It doesn't cost much more, however to upgrade those pots yourself at home with some paint! Here are some exciting and lovely ideas for painting your basic planters to give them character! Which will you choose to do?!
Happy crafting!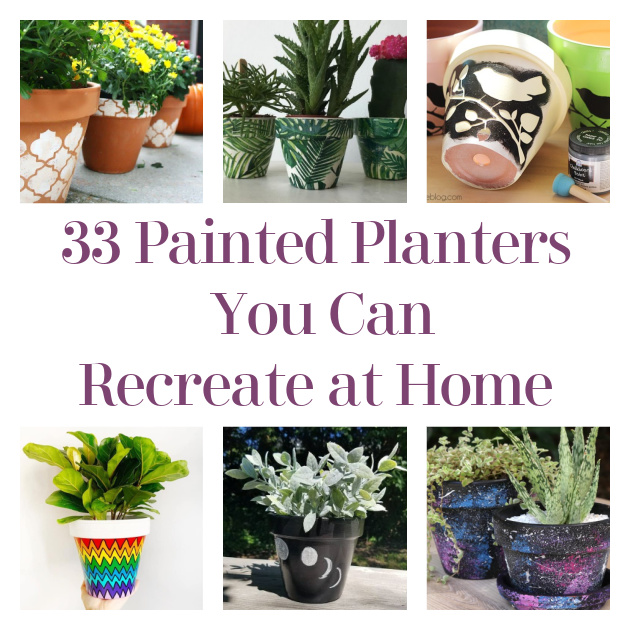 How To Seal Painted Flower Pots
First things first! You need to know how to seal the paint from your painted flower pots!
Found Practically Functional
Lace Terracotta Pots
Use a doily to make this look super easy!
Found Pinterest
Chalkboard Planters with FolkArt Stencils and Paint
Stencils are a total game changer when it comes to painting custom planters!
Found Tried and True Blog
Spray Painting Planters
Spray painting planters is an easy way to make them cohesive!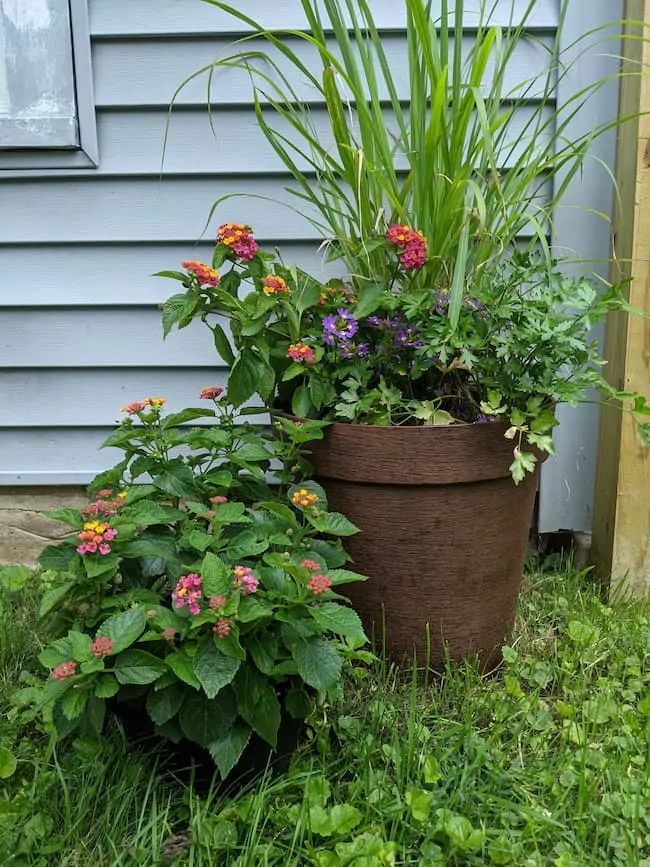 Found Stowe and Tell U
Sleepy Face Planter
This cute and snoozy face is easy to paint!
Found Instagram
Geometric Painted Planter
This is a fabulous way to upgrade a basic planter into something cool and interesting! Give it a try!
Found Rain On a Tinted Roof
Tropical Foliage
Hand paint some beautiful tropical foliage to complete this look!
Found Things Vintage
Striped Rubber Band Painted Pots
Use rubber bands to make uneven stripes along the planter! It's easy to do, but the outcome is great!
Found The Craftibles
Peekaboo Clay Pots
Having the true clay color peek through is a fun way to paint your flower pot!
Found Instagram
Lady Bug and Bumble Bee Planter
These are adorable!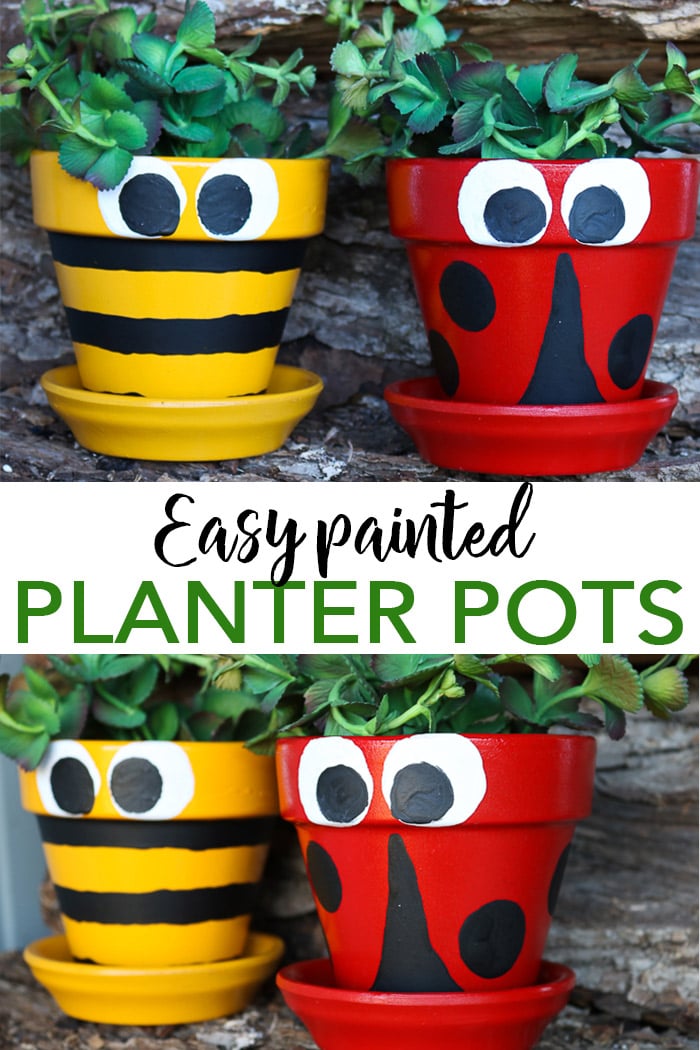 Found The Country Chic Cottage
Partially Stencilled Pot Art
Doing just parts of the pots is a fun way to be creative with stencilling!
Found Balcony Garden Web
Handpainted Mushrooms
You can hand paint most anything on these planters, so why not mushrooms?!
Found Hey Emily Dee
Hand Painted Moon Phase Planter
This is so cute and easy to replicate!
Found Pinterest
Dip Painted Pots
This is a super fun way to paint!
Found Happiness is Homemade
Fruity Flower Pots
These colorful and fruit inspired planters are so cute! I love how they pineapple pot is decorated with a plant that completes the illusion!
Found Created By V
Ombre Flower Pots
You can use paint to make these gorgeous planters! Just don't forget to seal the paint!
Found Homestead 128
Ice Cream Planter
You scream, I scream, we all scream… for plants?!
Found Flower Pot Ideas
Chalkboard Paint Planters
Use chalkboard paint to make a canvas for drawing, labeling, or using a sassy saying on the outside of your planter!
Found The Chalkboard Mag
Glittery Planter
Glitter and paint come together to make this special planter!
Found Artsy Fartsy Mama
Unicorn Flower Pot
These are so cute and the design is simple enough to hand paint!
Found Doodle Craft Blog
Painted Pots With Mud Cloth Pattern
These are cute and leave some room for character!
Found Hungarican Journey
Crazy Rainbow Planter
This is so fun!
Found Instagram
Galaxy Planter
Get a little spacey! We all know your plants are out of this world…
Found The Craft Train
Terracotta Plant Pot by Pots And Paint
Polkadots are great!
Rainbow Painted Flower Pots for Kids
This is so cool! Even a kid can do it!
Painted Cats Terracotta Flower Pot
Cat lovers unite for this awesome terracotta flower pot!
Found Instructables
Painting Terracotta Flower Pots
Painters tape can be used to make the varying lines!
Found The Spruce Crafts
Chalkboard Paint on Plastic Pots
Make your plastic pots look more like clay by using chalkboard spray paint!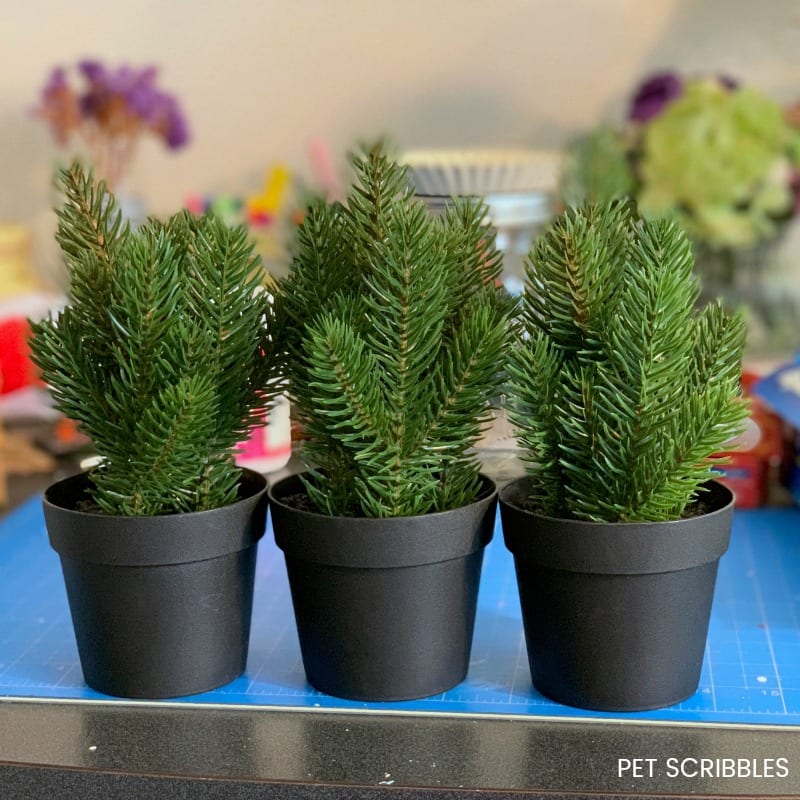 Found Pet Scribbles
Geometric Painted Pots
How cool are these?! I love the bold, bright colors!
Found Mom
Dot Drawing Painted Planters
Create an outline of your drawing with dots!
Found Country Design Styles
Designed Spray Paint
You can use stencils and other tools to make awesome design with spray paint!
Found Hey Wanderer Blog
Hand Painted Lady Bug Planter
This is simple, but so cute!
Found Suzer Space
Two-Toned Potted Plants
So cute!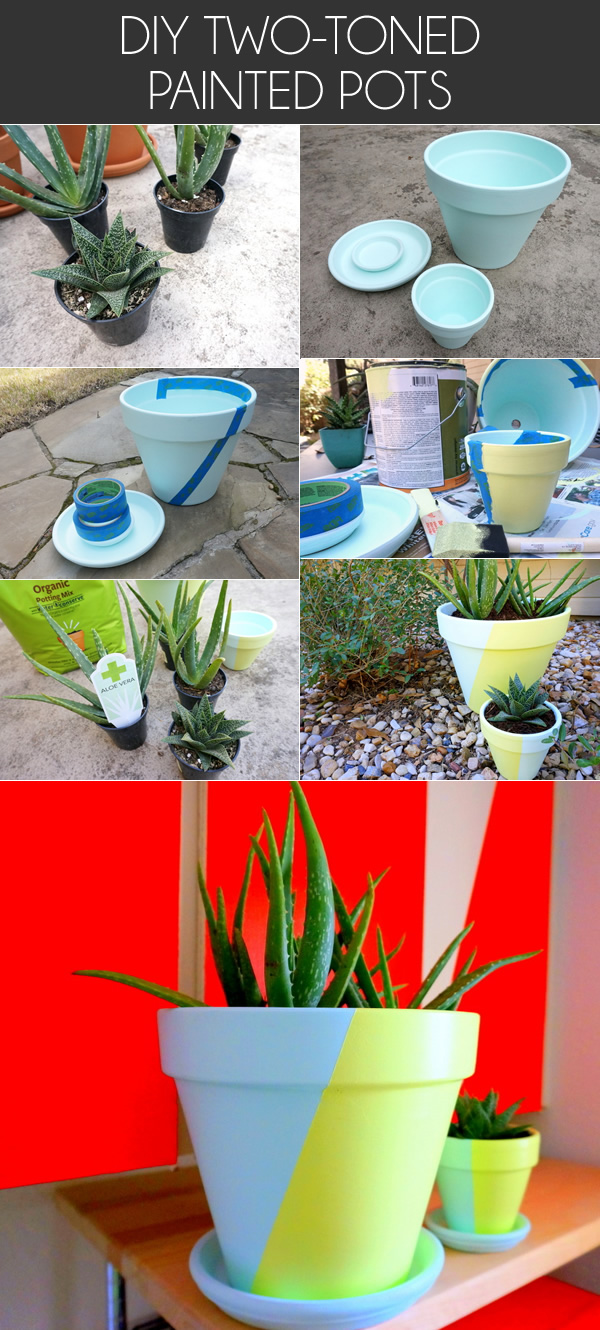 Found Decoist
You May Also Enjoy…
30 Creative Ways To Arrange Succulents