Hello DIYers!
Mirrors are a lovely way to decorate the walls of your home! A big, bold mirror in the entry way or living area is a fantastic way to set the tone for your home design! They can get pretty pricey, however. Designer brands can be hundreds, if not thousands of dollars! But the materials really aren't terribly expensive! In fact, you can make something perfectly comparable right at home!
Happy crafting!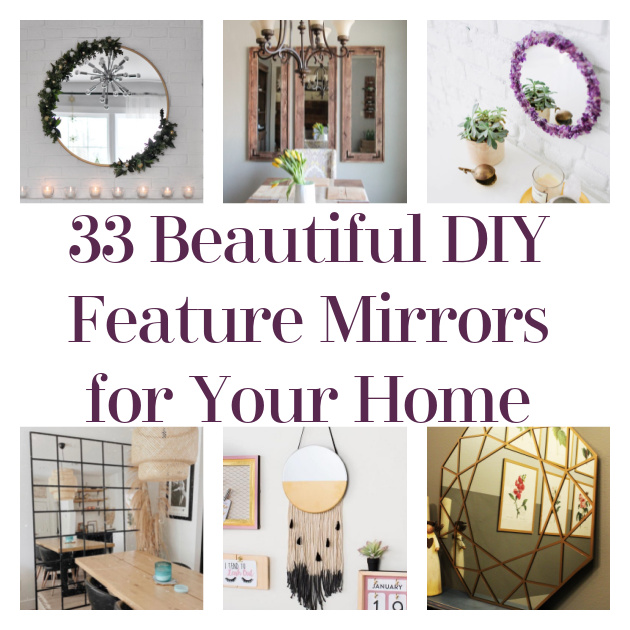 Gem Statement Mirror
How gorgeous is this?! It would look fantastic in an entryway or living area!
Found Homed It
DIY Pottery Barn Eagan Mirror
Mirrors from Pottery Barn (like everything else) are so tempting but so expensive! Try making your own instead!
Found It's a Grandville Life
Easy Tiffany Mirror
The mirror in the center serves as a fantastic and flashy accent to this otherwise beautiful wall art!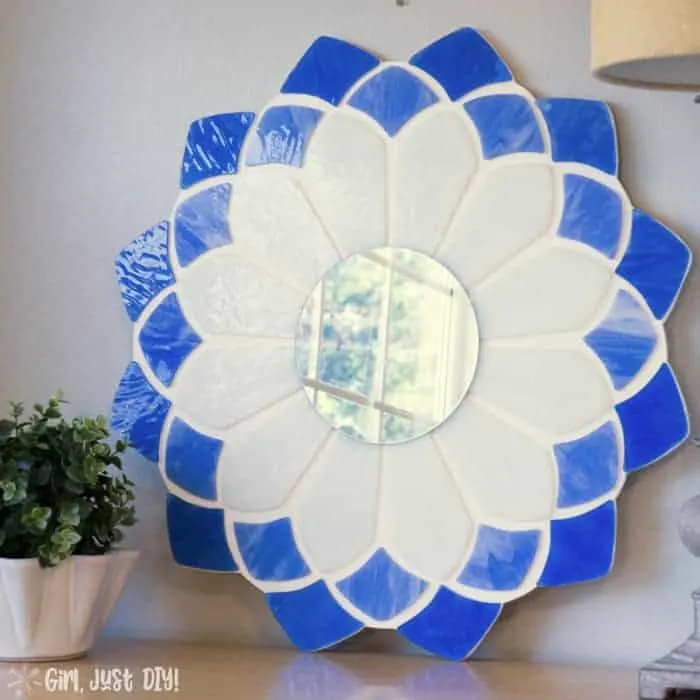 Found Girl Just DIY
Farmhouse Mirror Made From Shims
Deepen the texture of your farmhouse décor with this awesome feature mirror!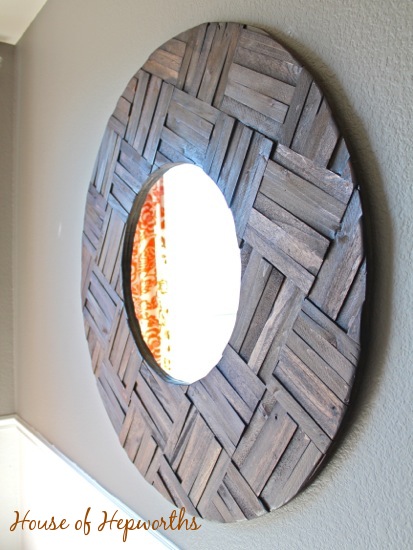 Found House of Hepworths
DIY Brinkley Beveled Mirror Knockoff
Beveled mirrors are gorgeous! But they often come with a heavy price tag. Now you can make your own with this awesome knockoff tutorial!
Found Provident Home Designs
Wooden Eye Mirror
This is a great project, especially for a boho design or teen room!
Found A Beautiful Mess
DIY Antique Mirror
If modern isn't your style, what about antique?!
Found Jenna Suede Design
Driftwood Mirror
If you've got a love for coastal design, your concept should definitely include this fabulous driftwood mirror!
Found The Learner Observer
Fringe Mirror
An accent mirror with a boho touch! This is so interesting and lovely!
Found Hunker
Copper Edged Mirror
This adds a small pop of copper color and can even add a slight industrial edge to your room! Give it a try!
Found A Bubbly Life
Amethyst Lined Mirror
Amethyst is a popular crystal and adds beauty and mystique to your home!
Found Design Love Fest
Mirror Shelf
This is a simple, clean design but so interesting to look at!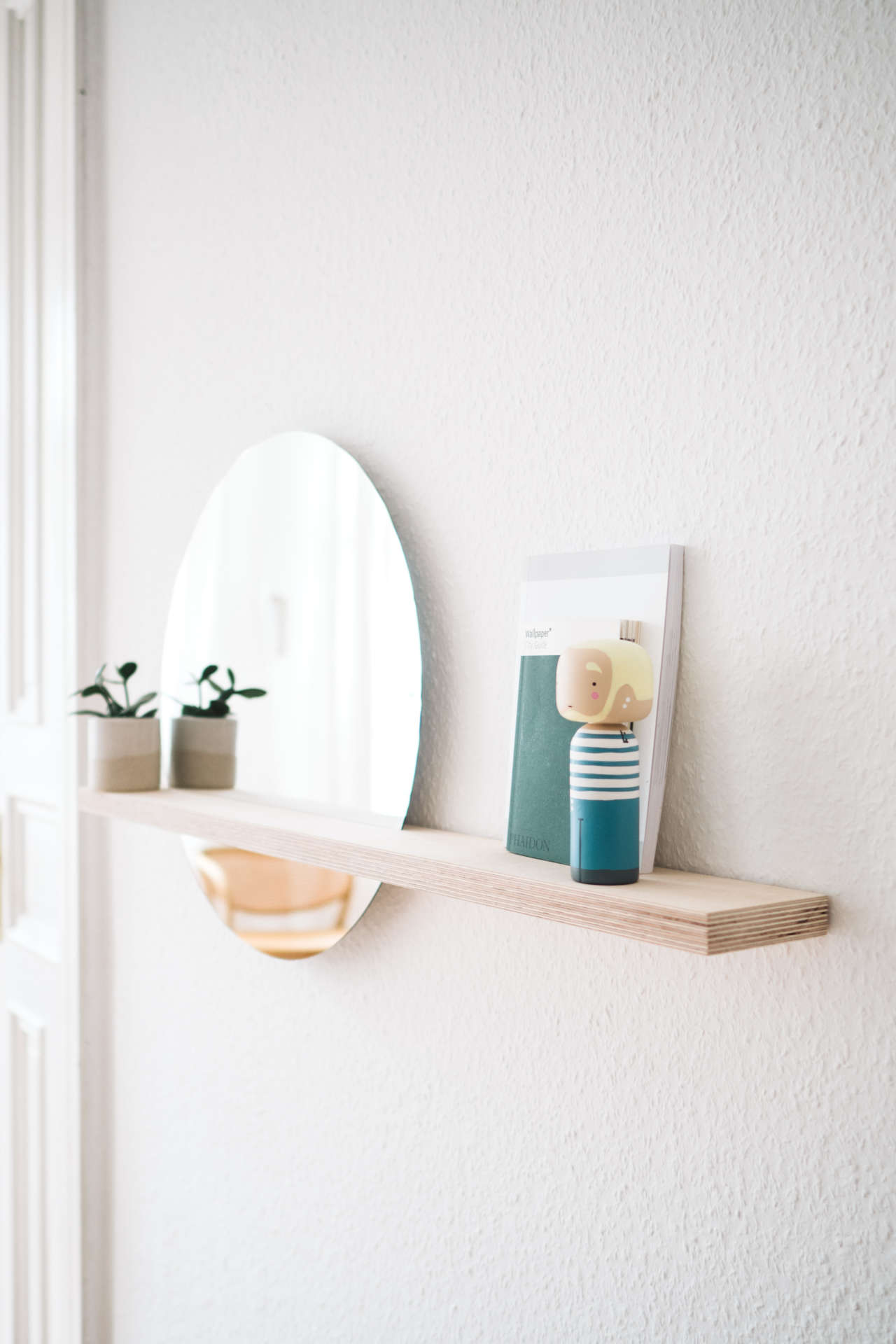 Found Studiovea
Faux Bamboo Mirror with Half Round Trim and Gold Paint
How cute is this?! If it fits in with your desired décor, why not give it a try?!
Found My Creative Happy
Industrial Mirror Hack
Large, industrial mirrors can get expensive. But not with this awesome hack!
Found The Sorry Girls
Succulent Mirror
If you've got a house full of greenery, this mirror will compliment it perfectly!
Found Dwellings By Devore
Wooden Farmhouse Mirrors
Farmhouse and shabby chic decor can be further complimented by these lovely and simple wooden farmhouse mirrors! They can be placed anywhere from the dining room to the bedrooms!
Found Shanty 2 Chic
Sunburst Mirror
How beautiful is this?! Give it a try!
Found K Sarah Designs
Vintage Pan Mirror
This project upcycles a vintage angel food cake pan and turns it into a lovely and industrial looking mirror. This would be great for the kitchen or really, anywhere!
Found Haystone
Rope Mirror
Use rope to add a great texture to this round mirror and create a lovely wall feature for your home!
Found Finding Silver Linings
DIY Anthropologie Mirrors
Save money by making your own gilded Anthropologie mirror yourself!
Found Musings on Momentum
Flower Petal Mirror Frame
Isn't this gorgeous?! You would never believe these flower petals are made out of… pistachio shells! That's right! Pistachio shells that are glued together!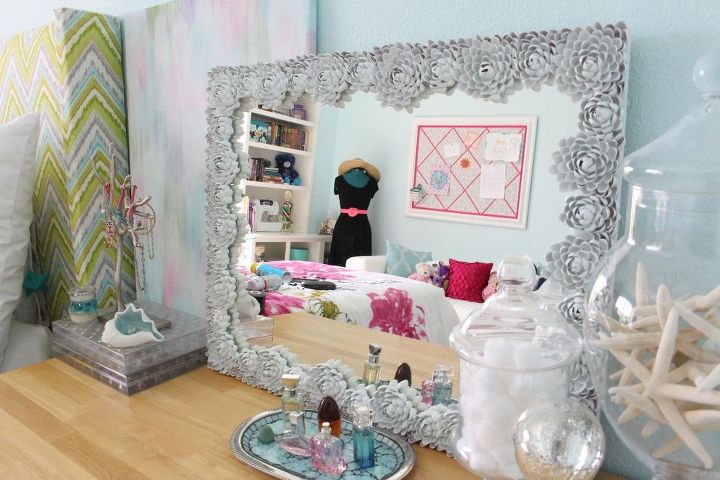 Found HomeTalk
Vintage Mirror Make Over
Turn a simple wire mirror into a thing of beauty for your wall!
Found Dani Duke
Unique Geometric Mirror
This is a simple project that packs a punch when featured on your wall! It's just the right amount of elegant and fun!
Found All Things Thrifty
Constellation Mirror
This is a super simple way to create a luxe mirror on a budget!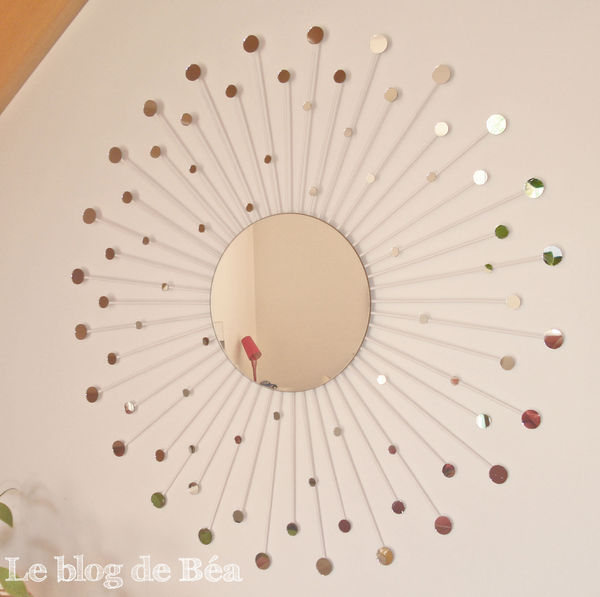 Found Blog De La Bea
Rose Quartz Mirror Frame
Your standing mirror gets a touch of glam with just a spot of glistening quartz!
Found Remodelaholic
Modern Boho Fringe Mirror
How cool is this?! Make your very own using this tutorial!
Found Fun 365
Ombre Petal Accent Mirror
These painted petals are made with plastic spoons! That makes this mirror cheap and easy to make, but it still looks great!
Found Addicted 2 Decorating
Modern, Asymmetrical Holiday Wreath on a Round Mirror
This is a great accent to your Christmas decorating or just add asymmetrical florals year round! I think it would be beautiful either way!
Found Foxy Oxie
DIY Trellis Mirror
This is a gorgeous and classy way to add a mirror to your living space!
Found Remodelaholic
Tennis Racket Mirrors
These are cute and quirky!
Found Pepperbox Coutoure
Pencil Mirror
This is adorable! It would be perfect for a homeschool room or craft room!
Found Mosaic Works
PVC Pipe Accent Mirrors
These are lovely! Who would have thought they were made with sliced up PVC pipe? You can even spray paint them to add different color variations!
Found Thrifty and Chic
Wooden Rounds Mirror Frame
Give your home a rustic feel with these chopped wooden pieces surrounding your mirror!
Found Jamie Costiglio
You May Also Enjoy…
37 Lovely Accent Pillows You Can Make Yourself
31 Fabulous and Unique Shelves That You Can Make Yourself
30 Must Try Woodworking Projects For Beginners!
30 DIY Fire Pits for Your Outdoor Oasis
37 Delightful and Decorative DIY Projects for Your Garden
31 Home Projects to Put On Your Spring To-Do List