Hello, DIYers!
Not all planters have to be huge! If you tend to propagate and grow your own plants from cuttings, you already know that it is often best to grow them out step by step! Planters, however, can be quite expensive, and if you also pride yourself on having interesting-looking planters, it can be even more cost-prohibitive! So why not make your own? Better yet, surround yourself with your favorite plants while making your own! Can you think of anything more relaxing?!
Happy crafting!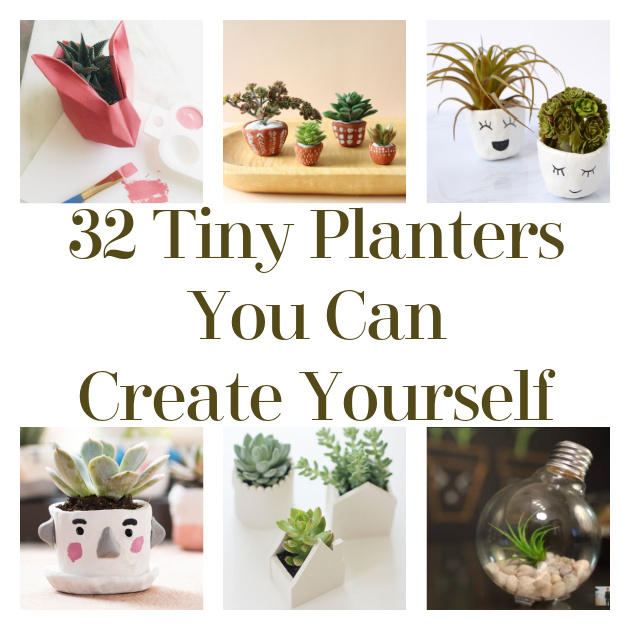 ...
Leaning Geometric Planter Pots
These are so small and so cute!
Found Merry Pad
DIY Mini Pinch Pot Planters
How adorable are these?! Give them a try!
Mini Face Planters
These little cuties are made with air dry clay! It's cheap and easy to work with!
Found Sisters What
DIY Balsa Wood Planters
This is cheap and simple to make, but the outcome is fantastic!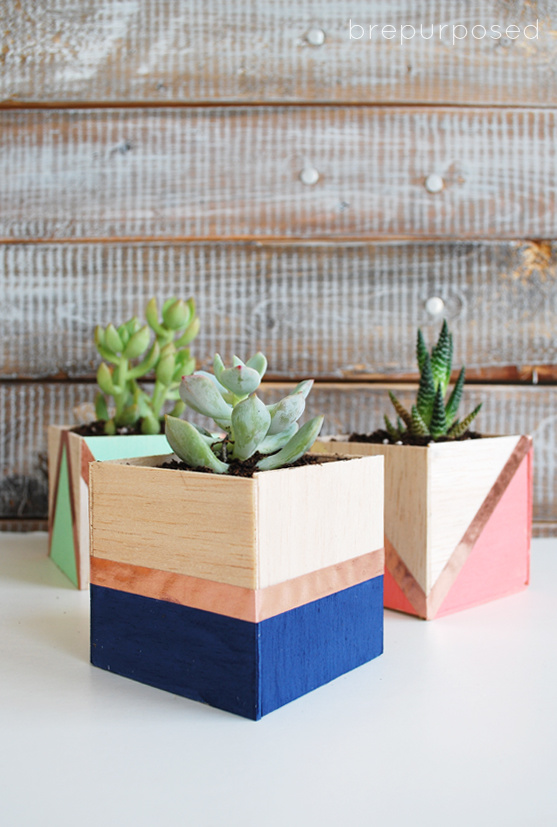 Found Bre Purposed
Lightbulb Air Plant Terrarium
This is a lovely and dainty planter idea! Try it out!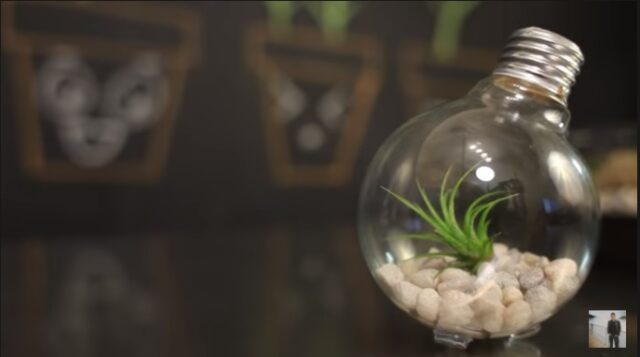 Found Get Crafty Crafty
Colorful Rounded Air Plant Pot
How lovely! They almost look like painted rocks!
Found Alisa Burke
DIY Succulent Wine Cork Planters
These are perfect for rooting small succulents!
Found Lonny
Beautiful Boho Moroccan Planter
Ceramic plants with designs cost a fortune at the store! This DIY will allow you to create a beautiful Moroccan planter on a budget!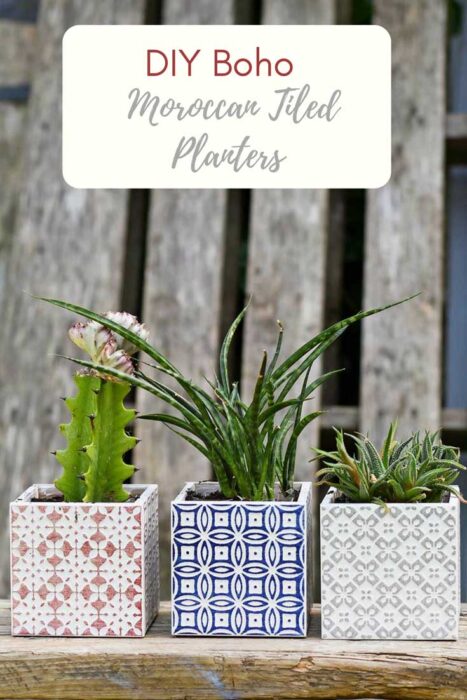 Found Pillar Box Blue
DIY Toy Elephant Planter Craft
This is so cute!
Found Make It Love It
Tiny Hanging Planters
You can make these yourself, why not give it a try?!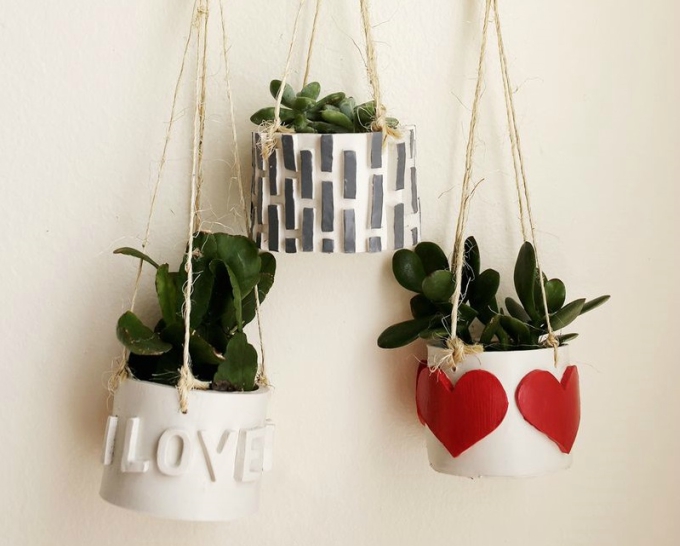 Found DIYs
Mini-Plant Drawers
This ridiculously cute DIY is such a fun addition to any home! Plus you can dress it up anyway that you like.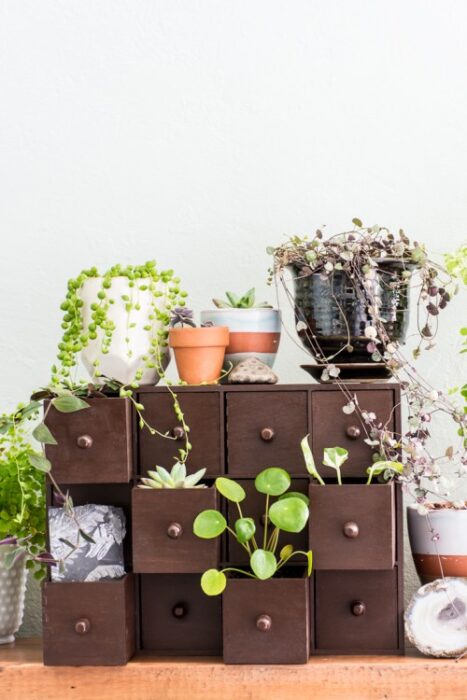 Found DIY in PDX
Terracotta Pinch Pot Planter
Classic terracotta pot color in a tiny pinch pot! How cute!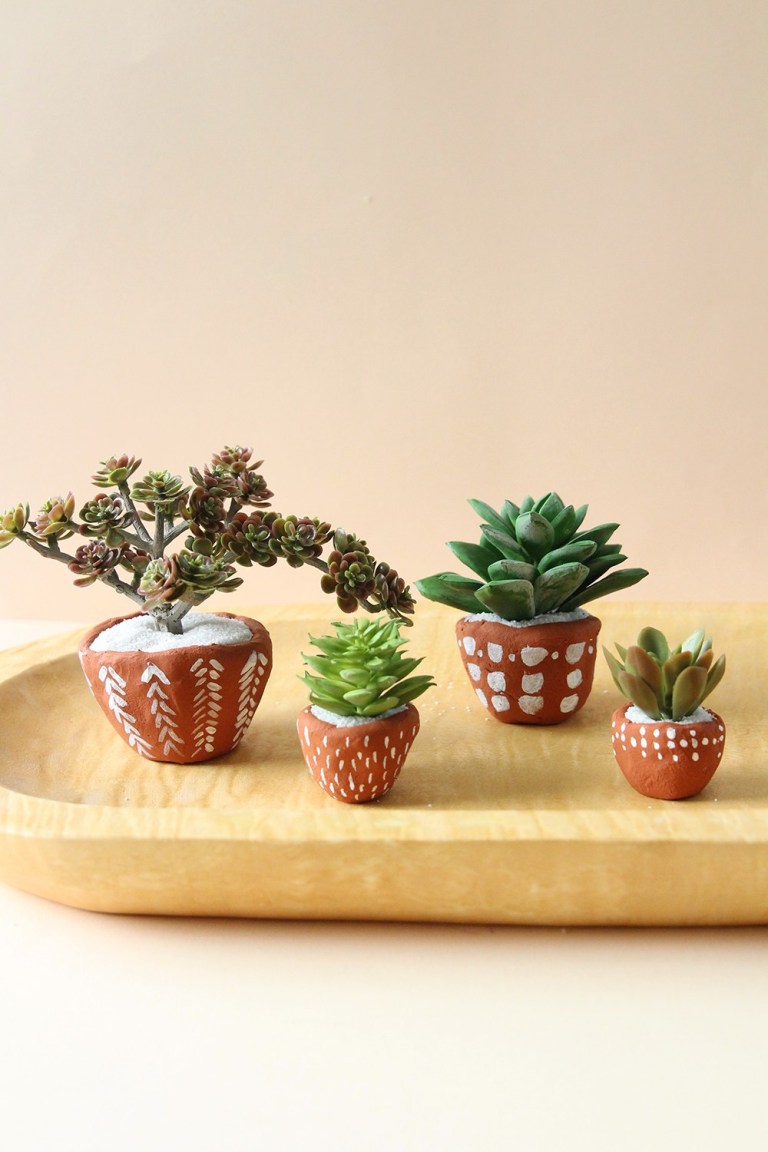 Found Bliss Makes
Vintage Tea Tin Succulents
How fabulous does this look?!
Found Sisoo
LEGO Block Succulent Plants
Growing seeds or small succulents? Why not use LEGOs?!
Found Journey Creativity
Ombre Flower Pots
You can use paint to make these gorgeous planters! Just don't forget to seal the paint!
Found Homestead 128
DIY Egg Shell Planters
This is such a wonderful idea! You might consider giving these out at easter!
Found Instructables
Tiny Planter with a Face
If you've seen these at the store, you know that even these small planters cost a fortune! Not when you can make your own though…. Give it a try!
Found YouTube
Woven Bead Planter
This is so inventive!
Found
DIY Retro Mini Planters with Stand
Amazing!
Found Crafty Lumberjacks
Geometric Faux Metal Planter
These look so great! They're perfect for displaying small succulents!
Found Paper and Stich Blog
DIY Tiny Planters
These are so adorable!!
Found One Tiny Tribe
DIY Mini Cement Planters
Try this!
Found YouTube
Mini Disco Ball Planter
If you can find mini disco balls or small ornaments that look like disco balls, you can recreate this!
Found A Bubbly Life
Mini Plaster Planter
How sweet are these?! Give em a try!
Found Paper & Stitch Blog
Origami Bunny Planters
It doesn't get any cuter than these quirky origami planters! Perfect to keep on your desk or to add some greenery to a child's room!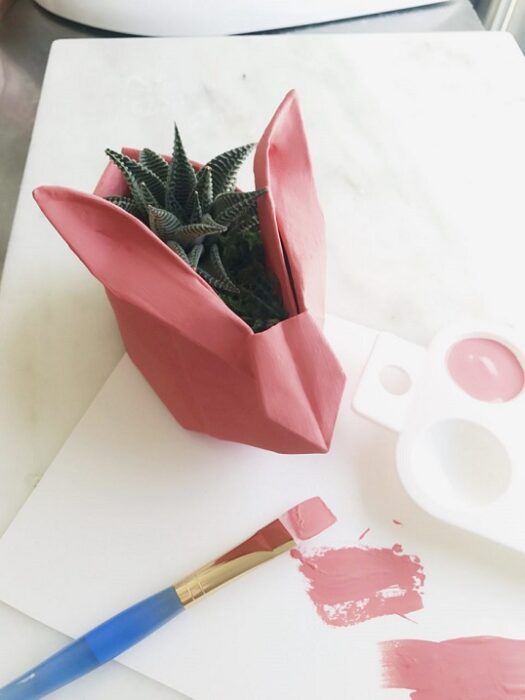 Found Twine and Table
Tea Cup Planter Idea
Turn your tea cups into planters!
Found A Golden Afternoon
Mini House Planters
A house isn't a home without plants, of course!
Found Say Yes
Air Dry Clay Planters
How cute are these?! You can even paint them to add pops of color!
Found Make Your Own
DIY Mini Spring Succulent Planter
This is a fabulous way to celebrate spring! Give these out for gifts on Easter!
Found A Kailo Chic Life
Geometric Concrete Planter
This adorable, geometric planter hits the trends in multiple ways! Whether they are for your own plants, to sell, or gift, these are bound to be a showstopper!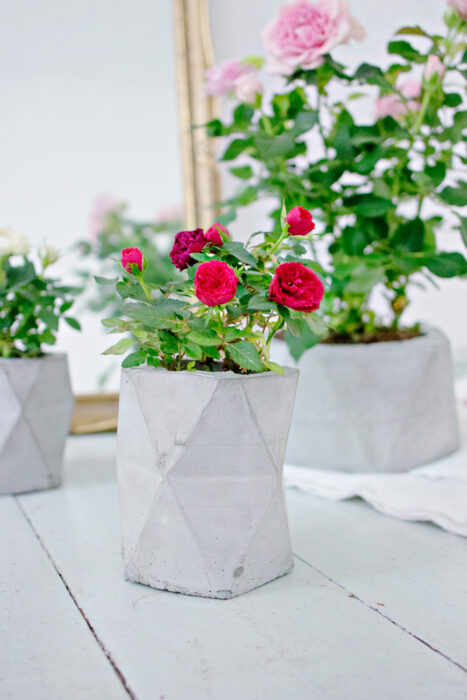 Found Lana Red Studio
Plastic Bottle Monster Planters
This is an adorable upcycle idea!
Found One Little Project
Glittery Planter
Glitter and paint come together to make this special planter!
Found Artsy Fartsy Mama
You May Also Enjoy…
30 Creative Ways To Arrange Succulents