Hello, DIYers!
Have you run out of space on your tables and plant stands? It's time for your plants to take to the sky! Suspend them or build specific shelves and frames to set your plants up creatively! These work fabulously for creeping plants or other vining plants to spill out over the edge of the pot! Give them a try!
Happy planting!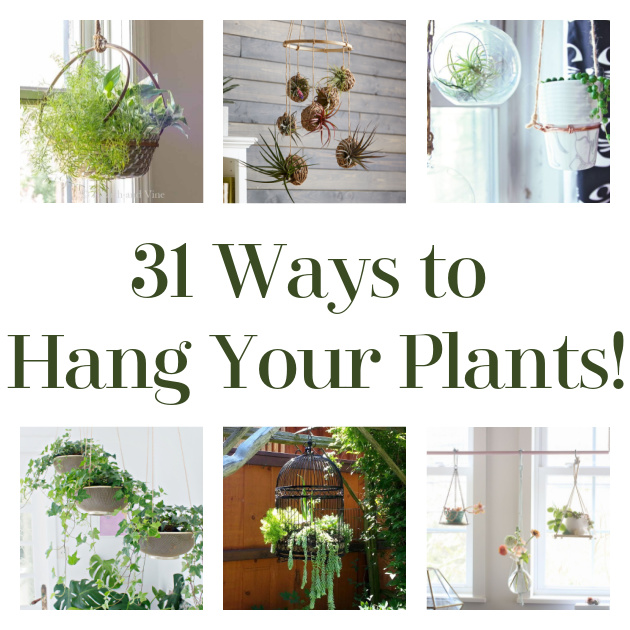 ...
Birdcage Planter
Hang a birdcage filled with greenery! This looks lovely inside your home or hanging in your yard!
Found Empress of Dirt
Copper Wire Plant Holder
Use copper wire to wrap around your planters to suspend from the ceiling!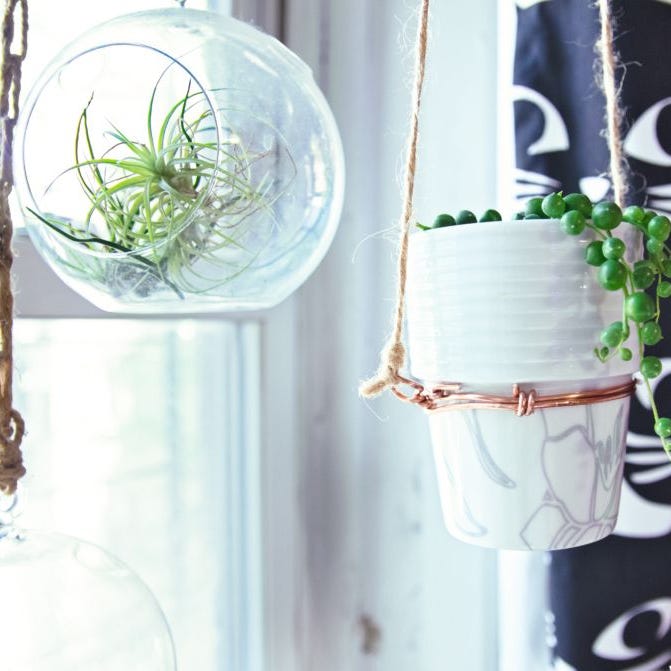 Found Red-Handled Scissors
Hanging K-Cup Planters
This is an easy way to hang small plants that you are propagating!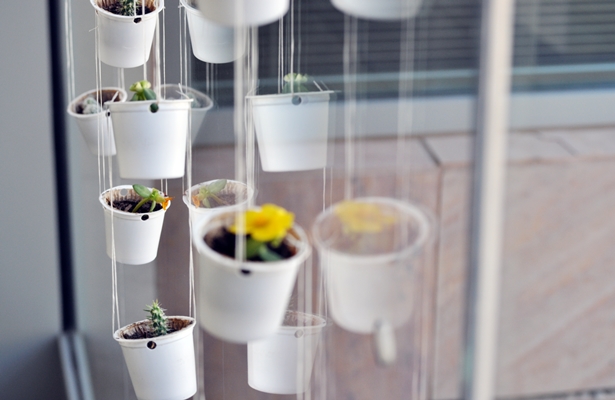 Found INHF
DIY Hanging Rope Planter
Add an additional natural element to your plant hanging!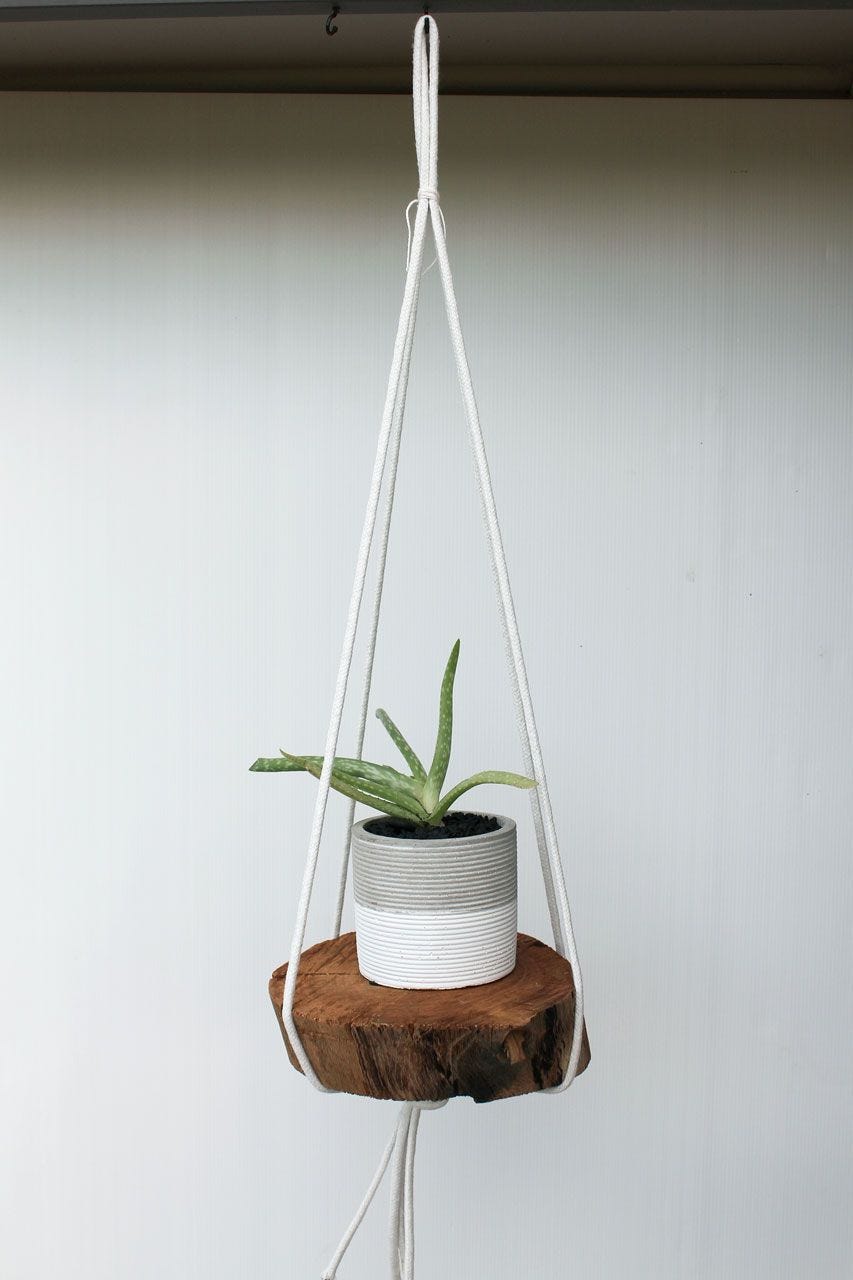 Found Dossier Blog
Tire Swing Planter
This is a lovely way to hang flowers in your garden!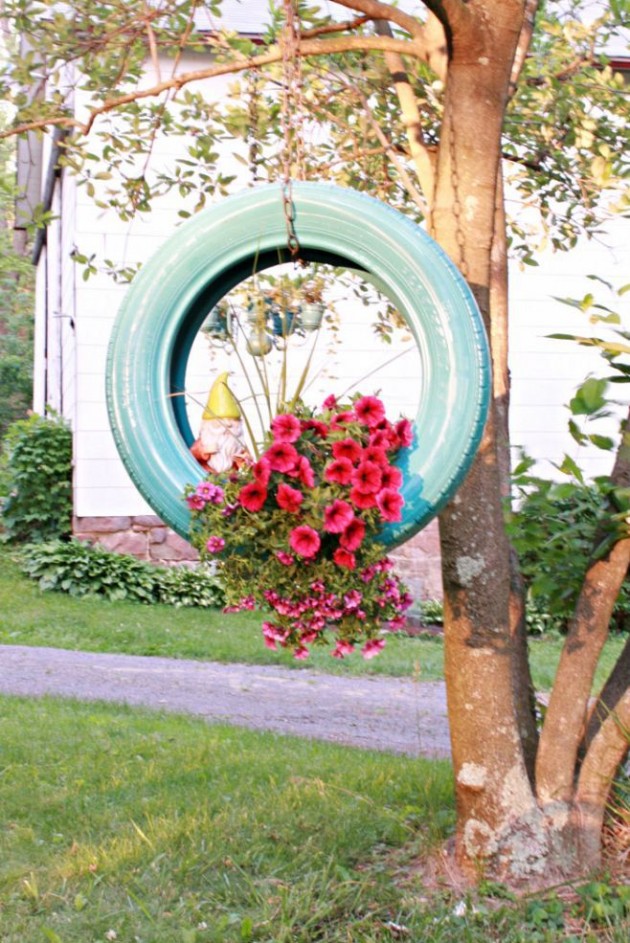 Found Pinterest
Hanging Votives
Hang votives for small planters! They are perfect for propagating!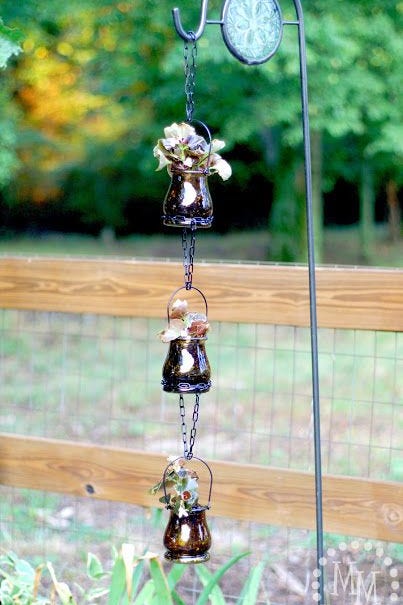 Found The Scrap Shoppe
Diamond Indoor Trellis
Hang this on your wall for a lovely herb garden!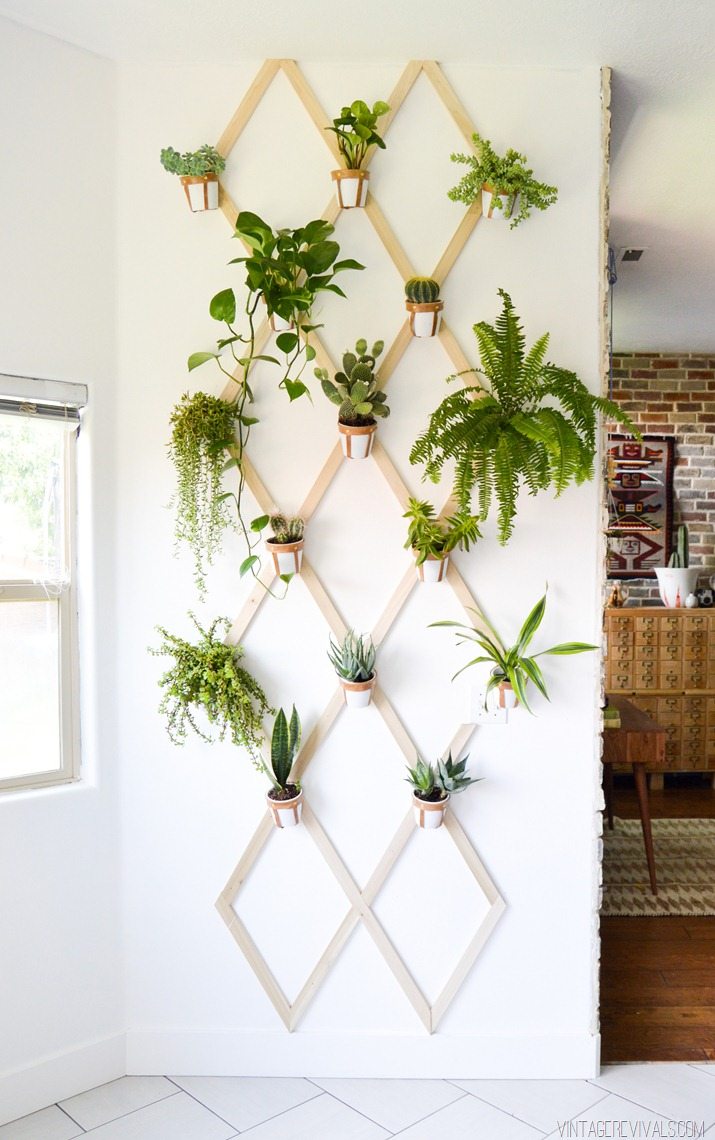 Found A Butterfly House
Rain Gutter Hanging Planter
This is an adorable and rustic way to hang you plants inside or outside!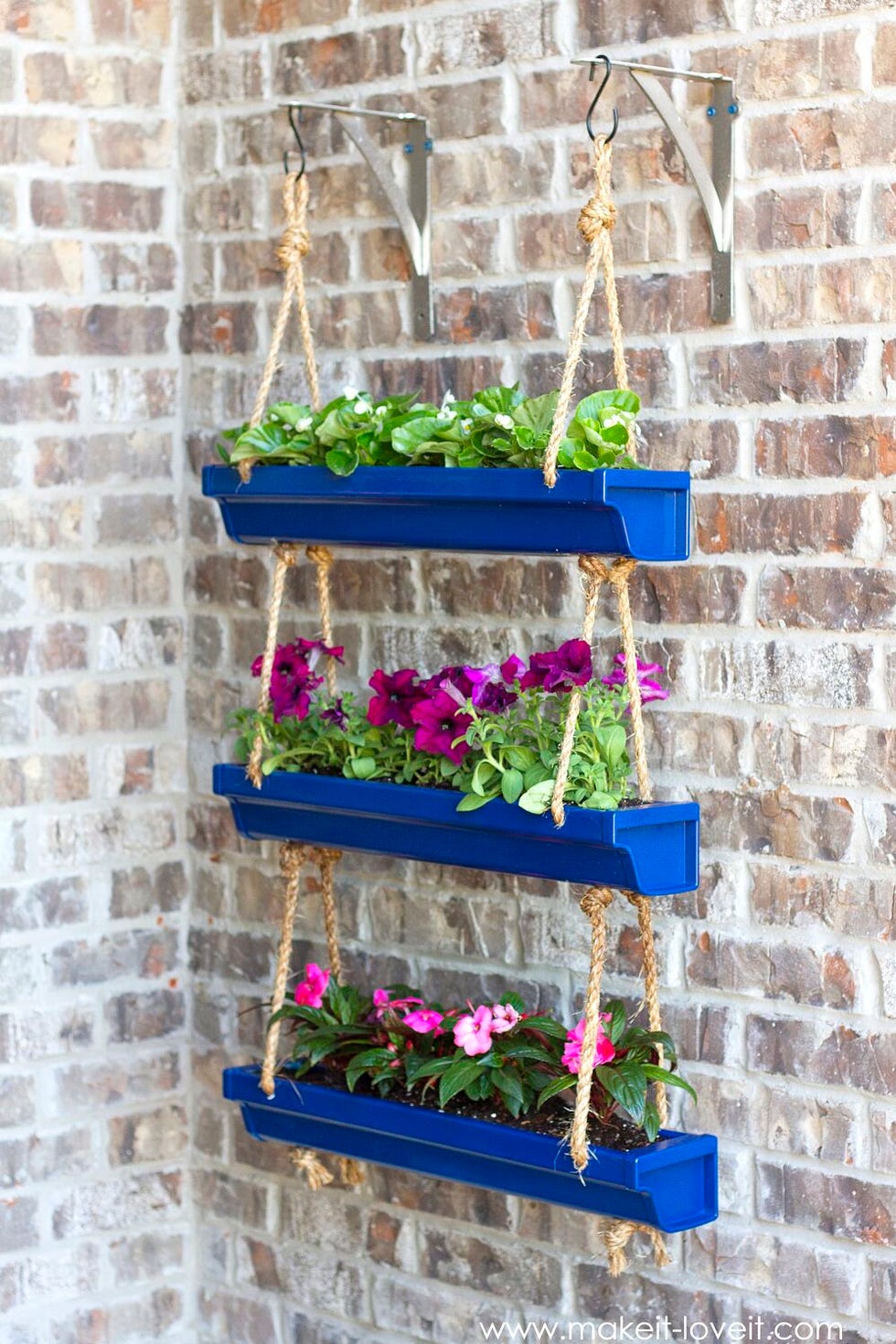 Found Make It & Love It
DIY Hanging Leather Planter
Hang your plant with some leather! Colored or natural, it's a great look!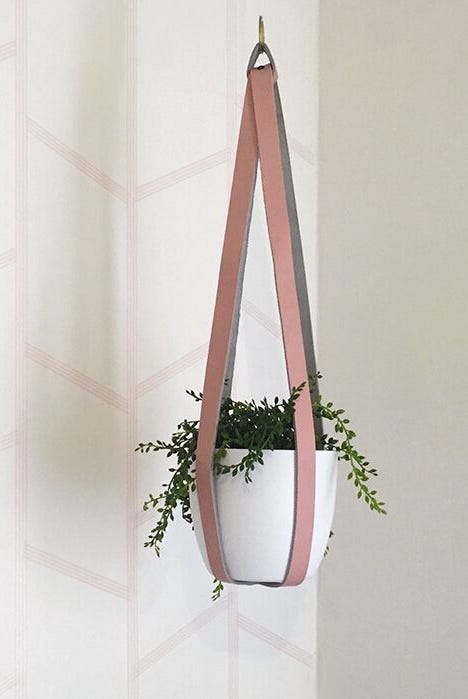 Found Clever Poppy
DIY Birdhouse Planter
Use a birdhouse as a lovely planter for indoors or outdoors!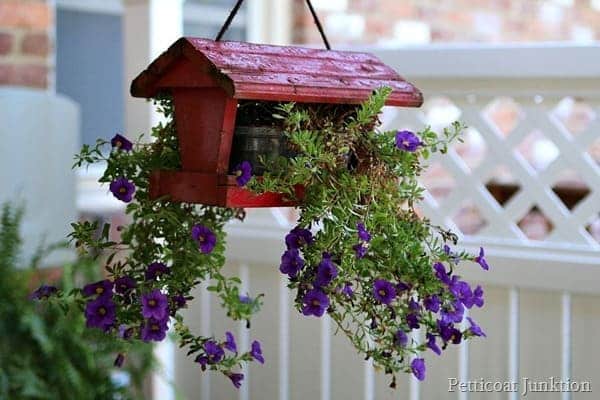 Found Petticoat Junktion
DIY Hanging Metal Planter
Hang this fun, round planter on a wall inside or out!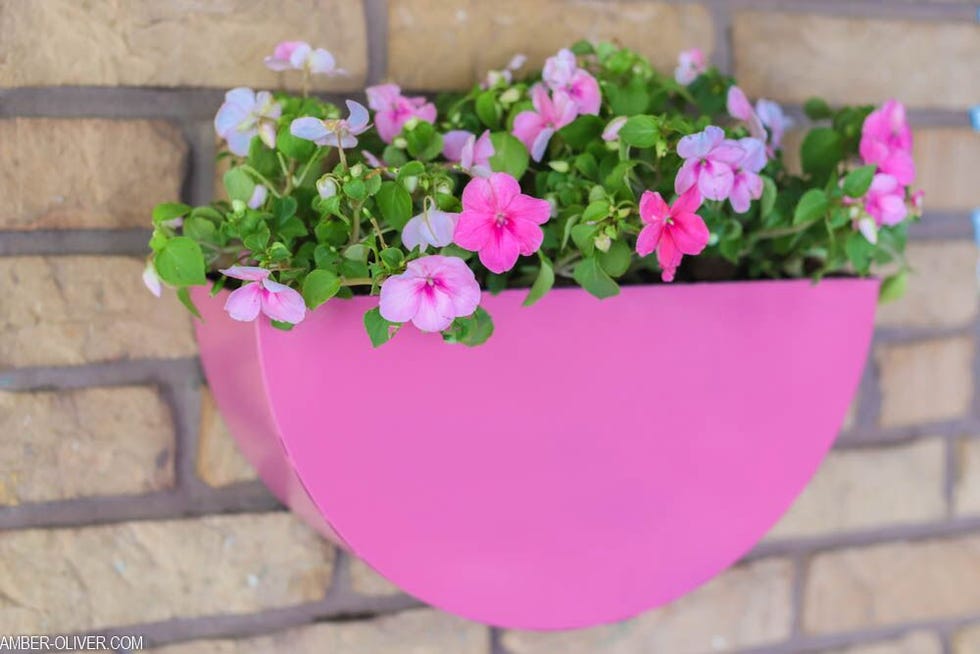 Found Amber Oliver.
Hanging Plant Bar
Use a hanging bar to hold up these perfect tiny shelves!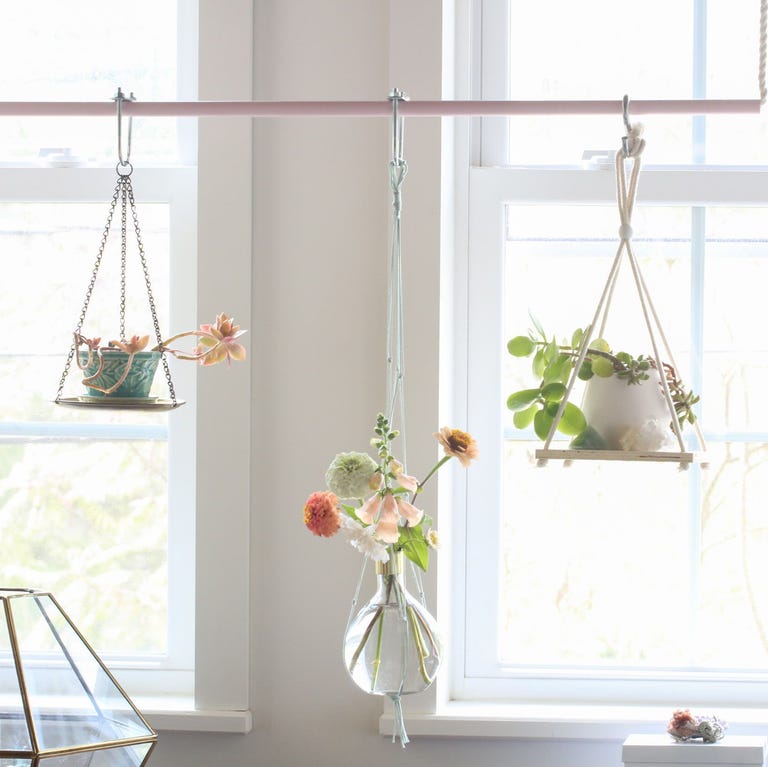 Found Janet Crowther
DIY Hanging Planter
Trailing plants look amazing in this DIY planter!
Found Lana Red Studio
DIY Hanging Embroidery Hoop Planter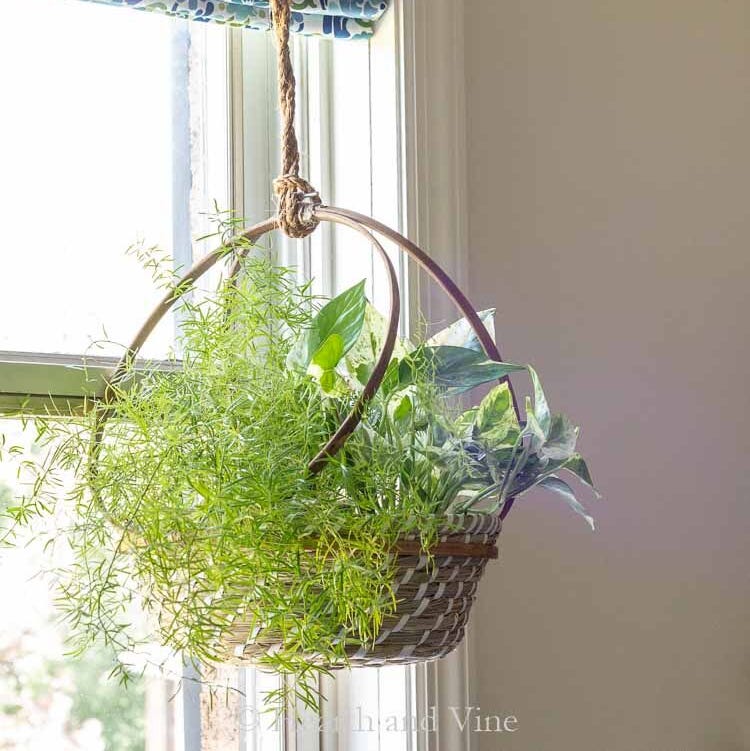 Found Hearth & Vine
DIY Hanging Herb Planter and Stand
Use a frame to hang your herbs, propagations, and more!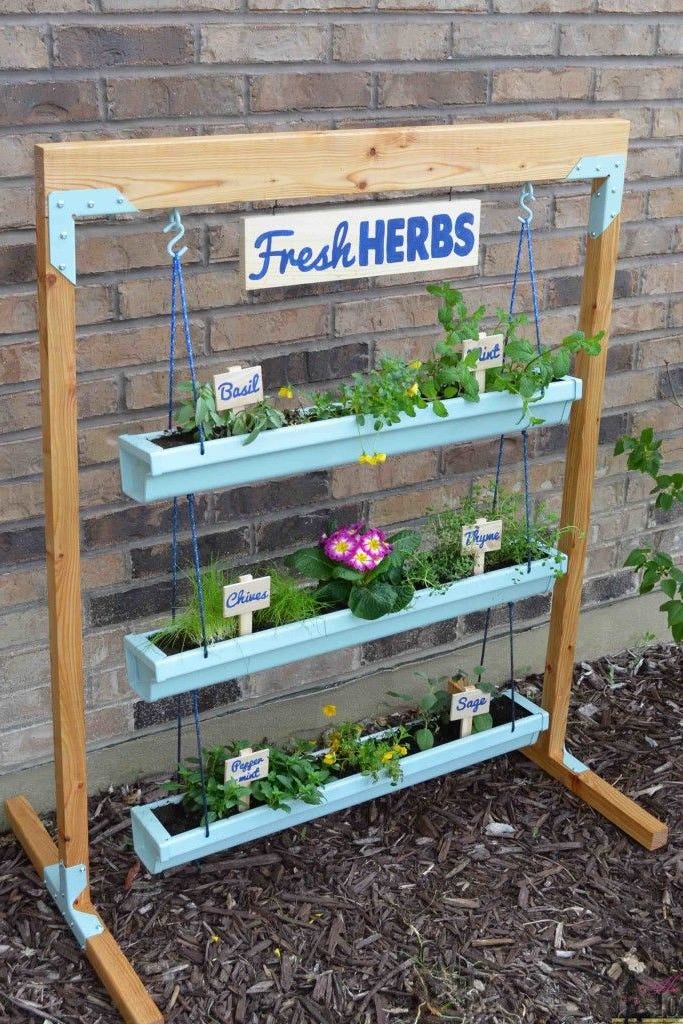 Found Her Tool Belt
Hanging Window Planter
Give your plants a prime spot for growth right in your windows!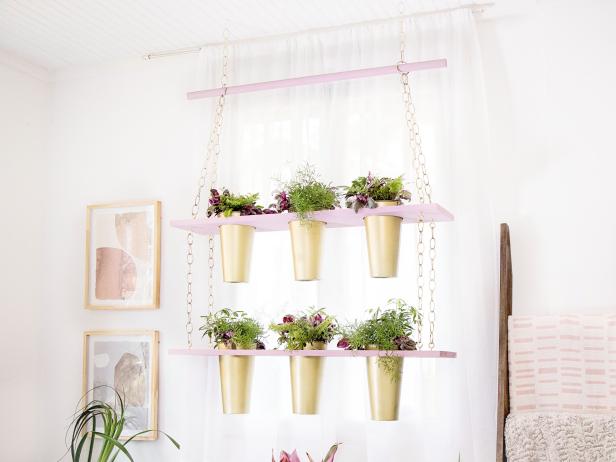 Foung HGTV
DIY Beaded Wood Hanging Planter
You can use this awesome hanging item a home for planets or multi-purpose!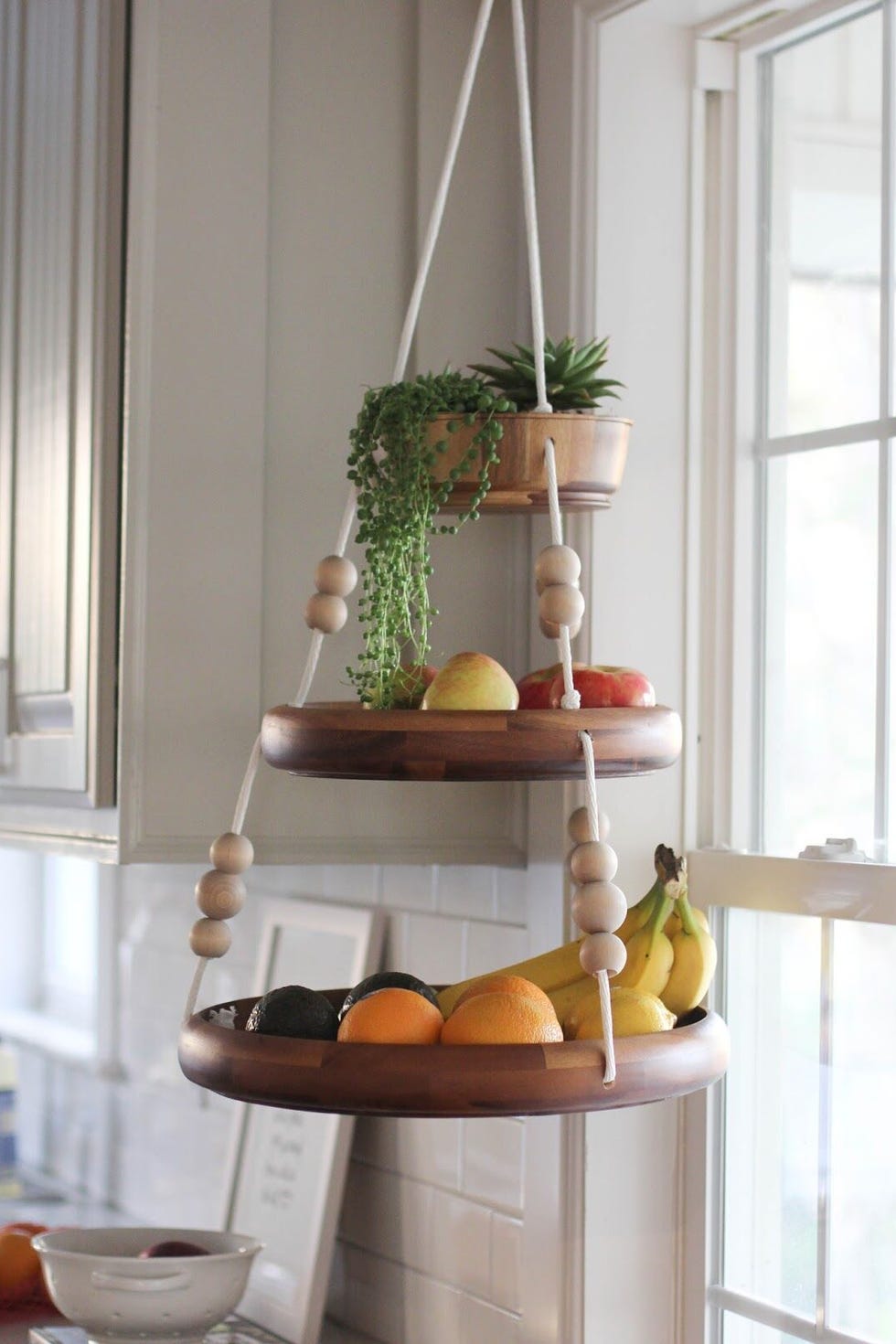 Found Always Rooney
Hanging Fishbowl Planters
These are large and lovely! Give it a try!
Found A Beautiful Mess
IKEA HACK: Suction Cup Window Planters
This is a fantastic hack that you can do with this popular Ikea item!
Found Instructables
Hanging Bucket Planter
This would be great hanging on the porch, the kitchen, or in the corner of your living room!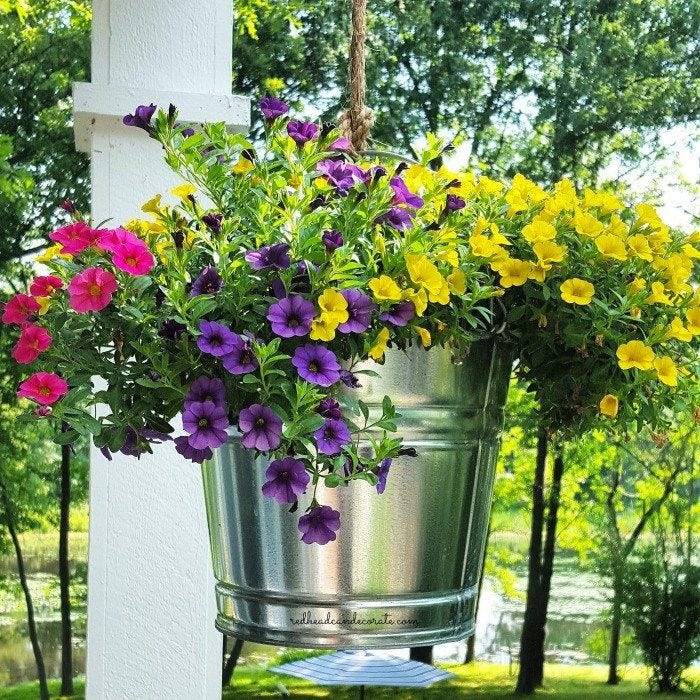 Found Redhead Can Decorate
Hanging Shelf
You can make this lovely hanging shelf yourself and even make it into an herb garden!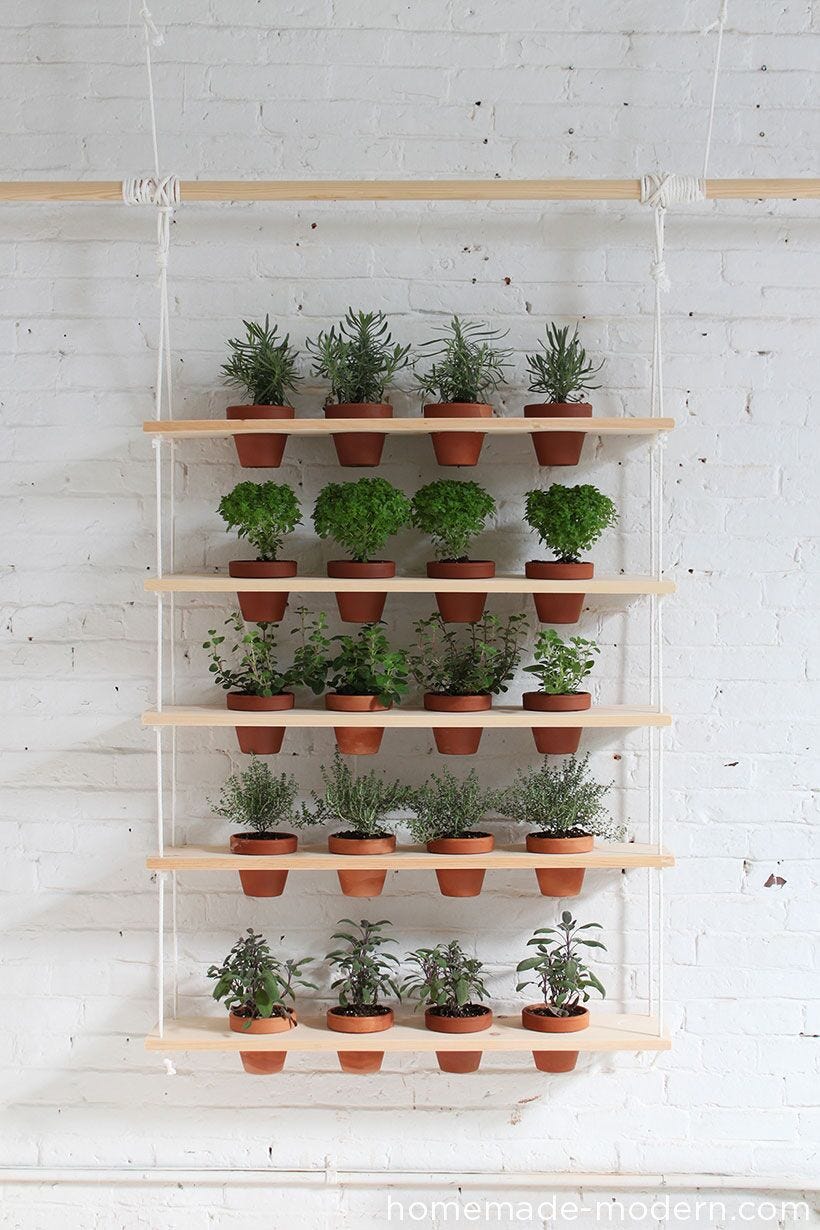 Found Homemade Modern
Air Plant Mobile
Add you air plants to this adorable DIY mobile!
Found BHG
Hanging Macramé
Want to learn to make your own macramé? Try this easy project!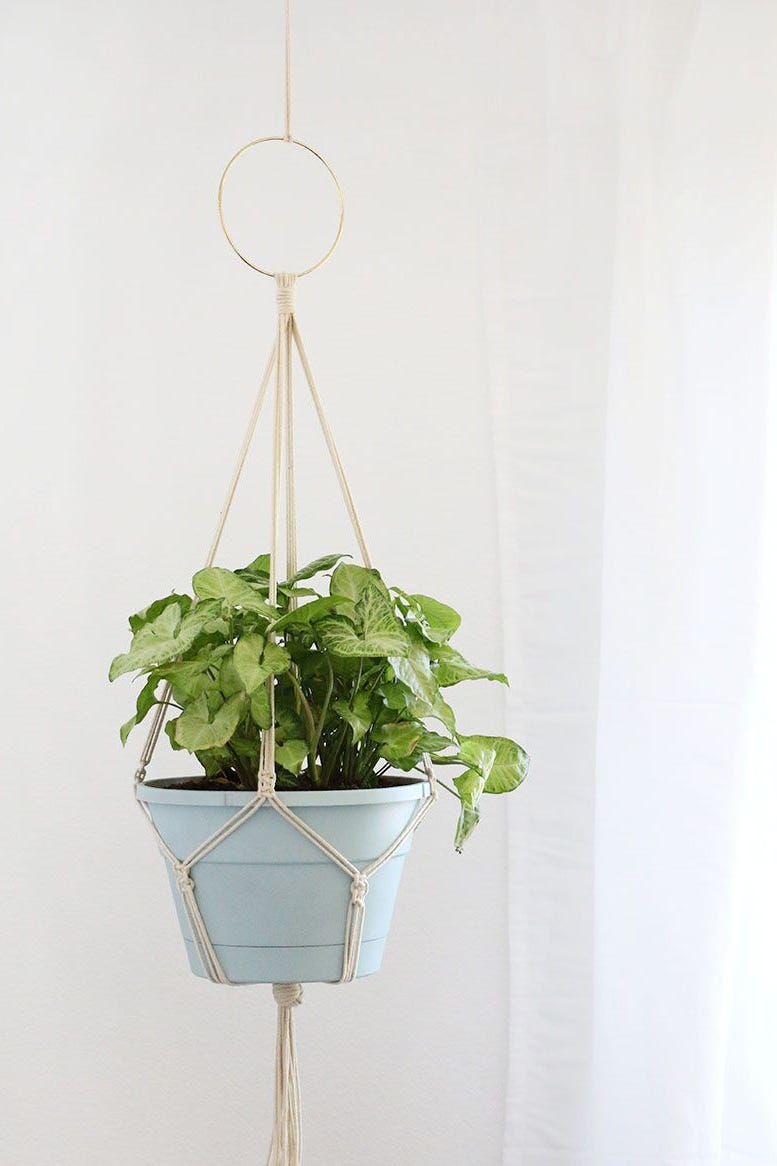 Found Persia Lou
Paint Can Hanging Planter
Cute, vintage, and lovely!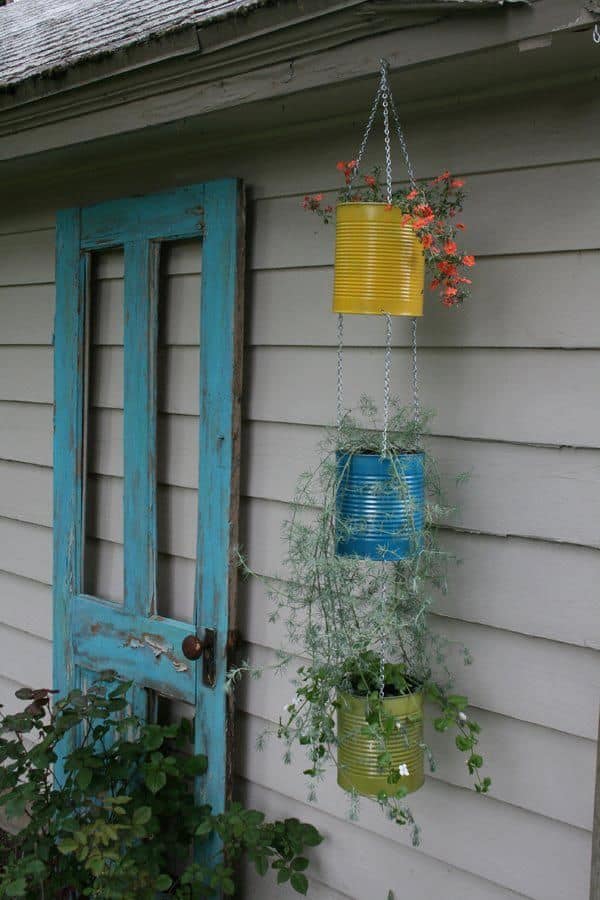 Found followpics.net
Easy DIY Hanging Planter
These will add beauty to any place!
Found Flower Aura
DIY Wall Planters
Attach a planter to a board and hang them on a wall that faces the sun!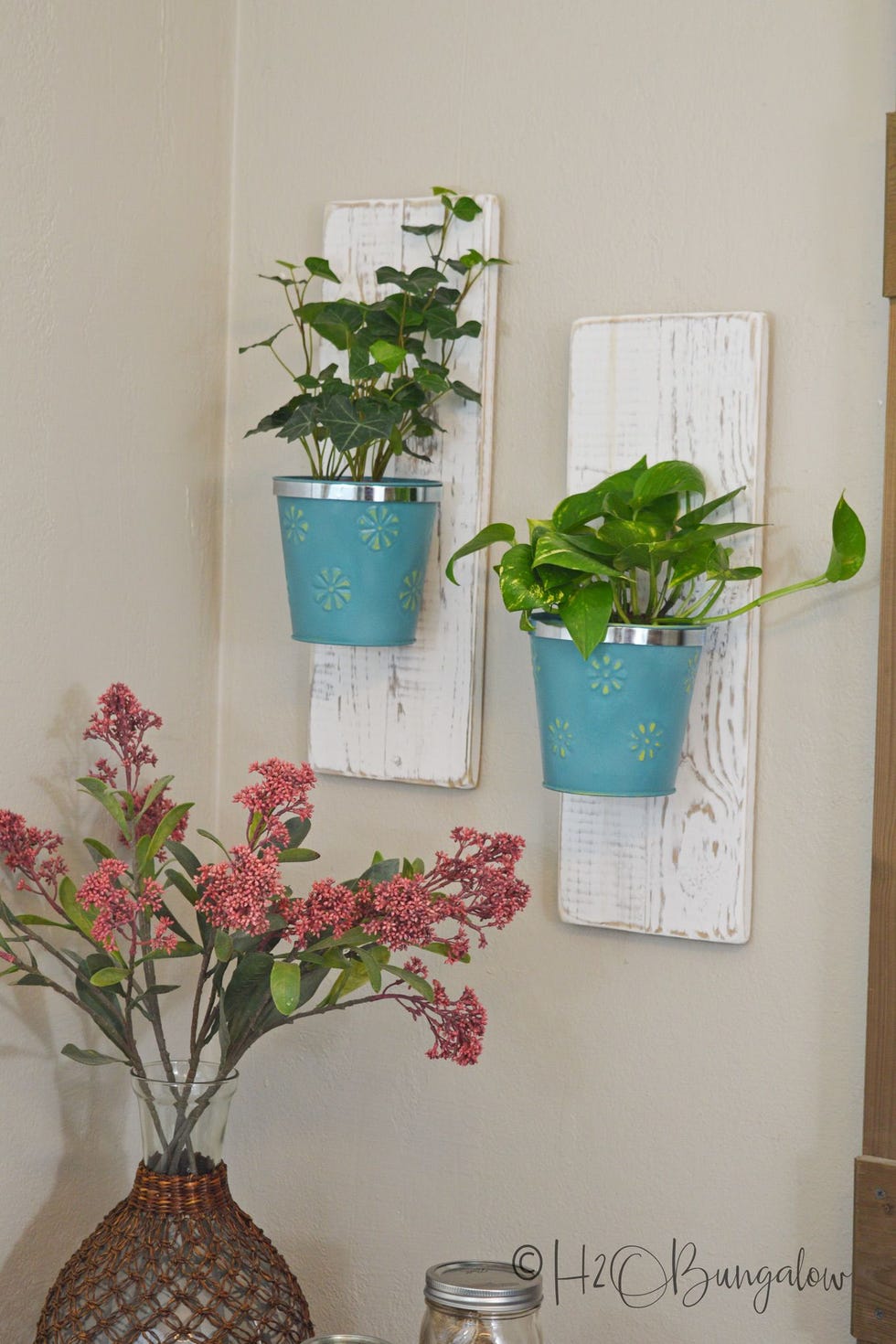 Found H20 Bungalow
Birch Hanging Air Plant Holder
Got air plants? Hang them in this!
Found Made in a Day
DIY Woven Hanging Planters
Make these cute planters and hang them however is easiest for your home!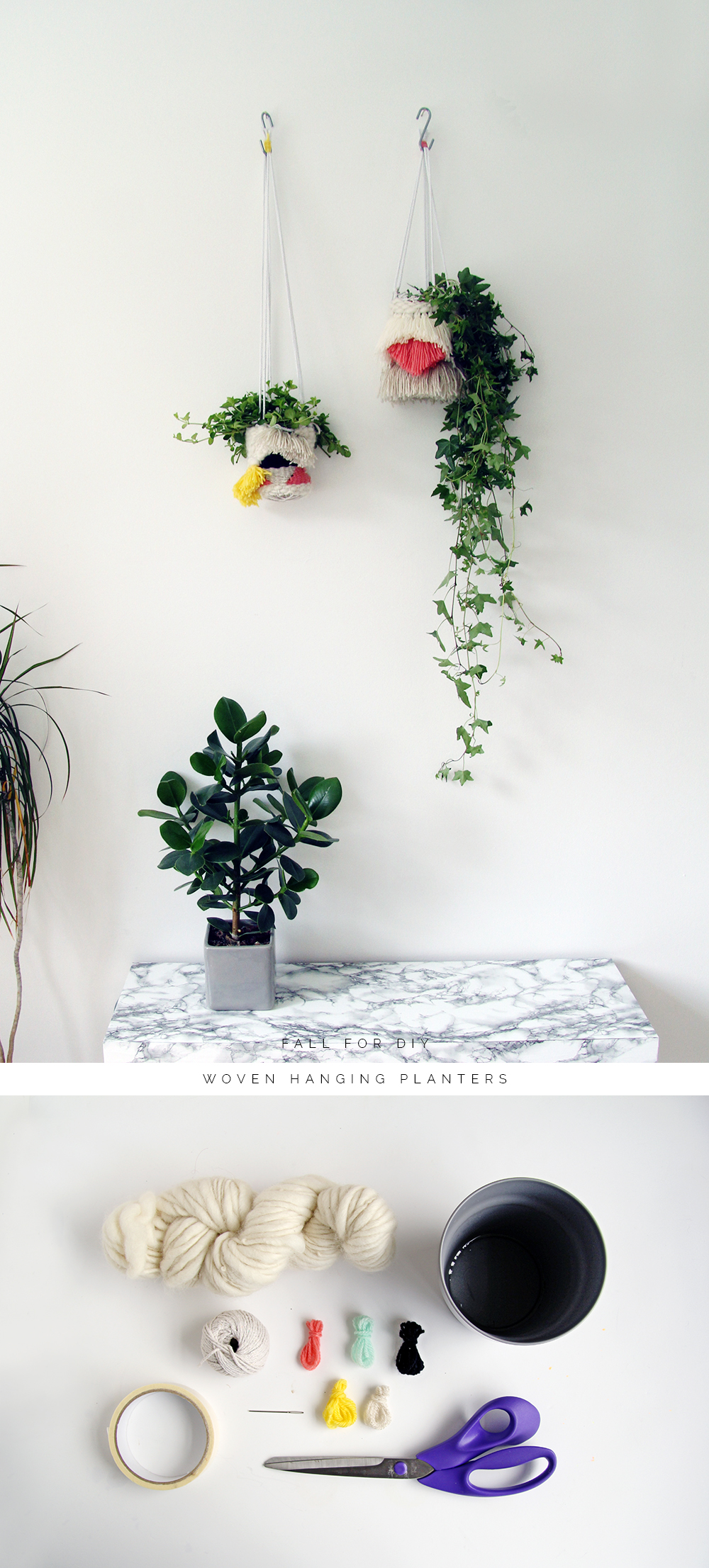 Found Fall For DIY
Marbled Planter
Give your hanging planters something a little extra with this marbled look!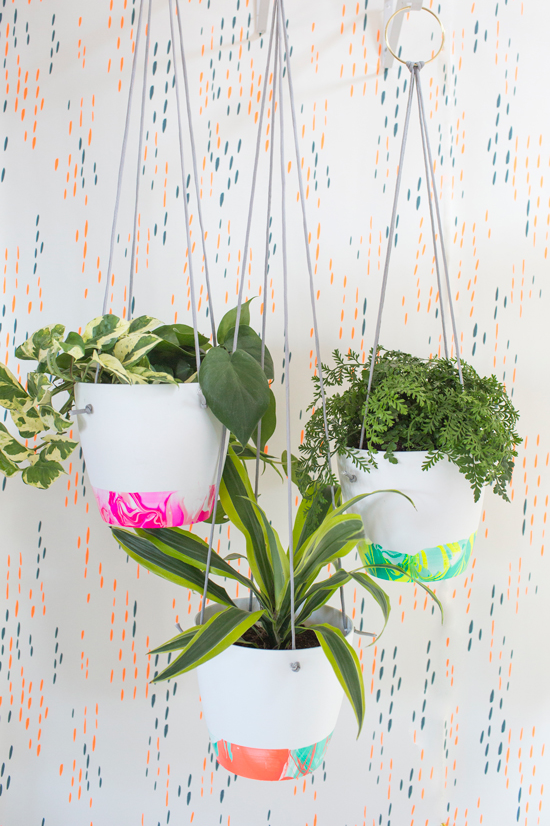 Found Oh Joy!
Blocks and Beads DIY Planter
This is an easy hanging planter that you can make yourself!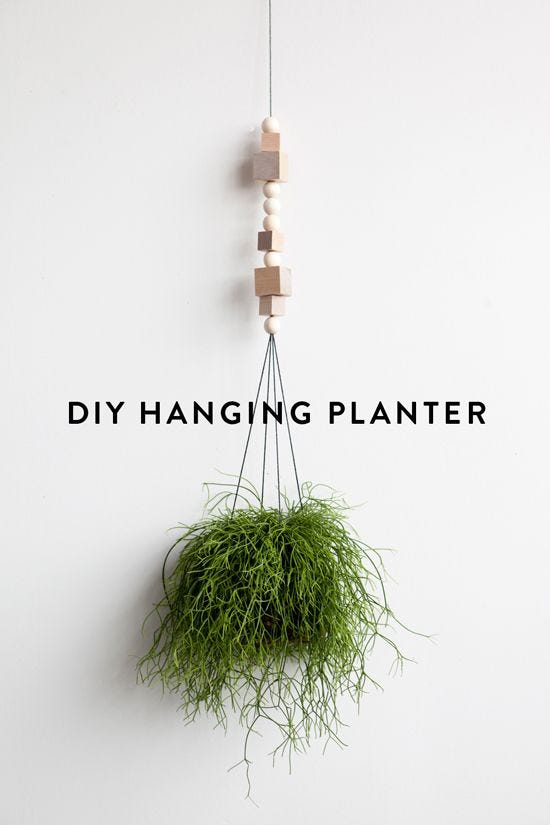 Found Designlovefest
You May Also Enjoy…
31 Interesting Planters Made from Pumpkins
30 DIY Decorative Outdoor Lighting Projects for Your Patio & Garden
30 Lovely Landscaping Projects You Can Do Yourself!
37 Delightful and Decorative DIY Projects for Your Garden
35 Creative and Lovely Birdhouses
31 Magical Fairy Gardens to Recreate
29 Beautiful and Efficient Propagation Stations