Hello, DIYers!
Watering cans can make such an adorable addition to your spring decor! Don't believe us? Check out these awesome ideas that you can put together for your garden, porch, or home! Whether you are filling them with plants or dressing them up for quirky and fun function, these are cost effective and easy to do! Give them a try!

Water Can Pouring Crystals
This is a gorgeous piece of Garden art! The shimmering crystals look like water in the sunlight!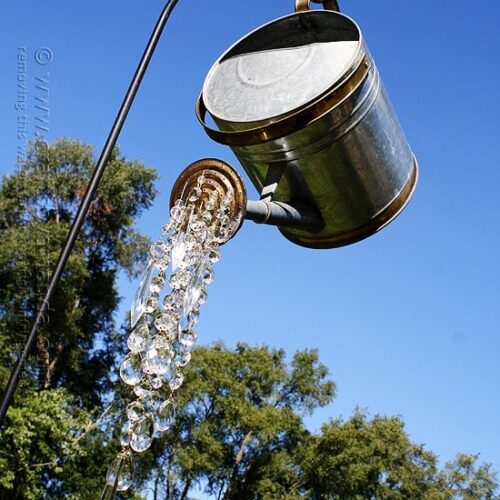 ...
Found Crafts By Amanda
Painted Watering Cans
You can paint your watering cans to make them new and beautiful!
Found Homed It
Cascading Stair Fountain
Found Pinterest
Succulent Planter
This cute project walks you through taking a basic, thrifted planter and upgrading it by look, style, and function! Just make sure to add drainage holes for your succulents!
Found Taryn Whiteaker
Watering Can Table Lamp
This is a cute way to bring quirky style into your home!
Found Country Porch
Metal Watering Can Planters
It's typically easy to punch drainage holes in the bottom of the watering cans. Then you can use them for cute, porch planters!
Found My Desired Home
Glamorous Spray Painted Vase
Dress up a basic watering can with some glitz anf glamour by spray painting it and adding beautiful faux or natural flowers!
Found Making Home Base
Watering Can Spring Wreath
This is a beautiful way to add a watering can to your porch decor!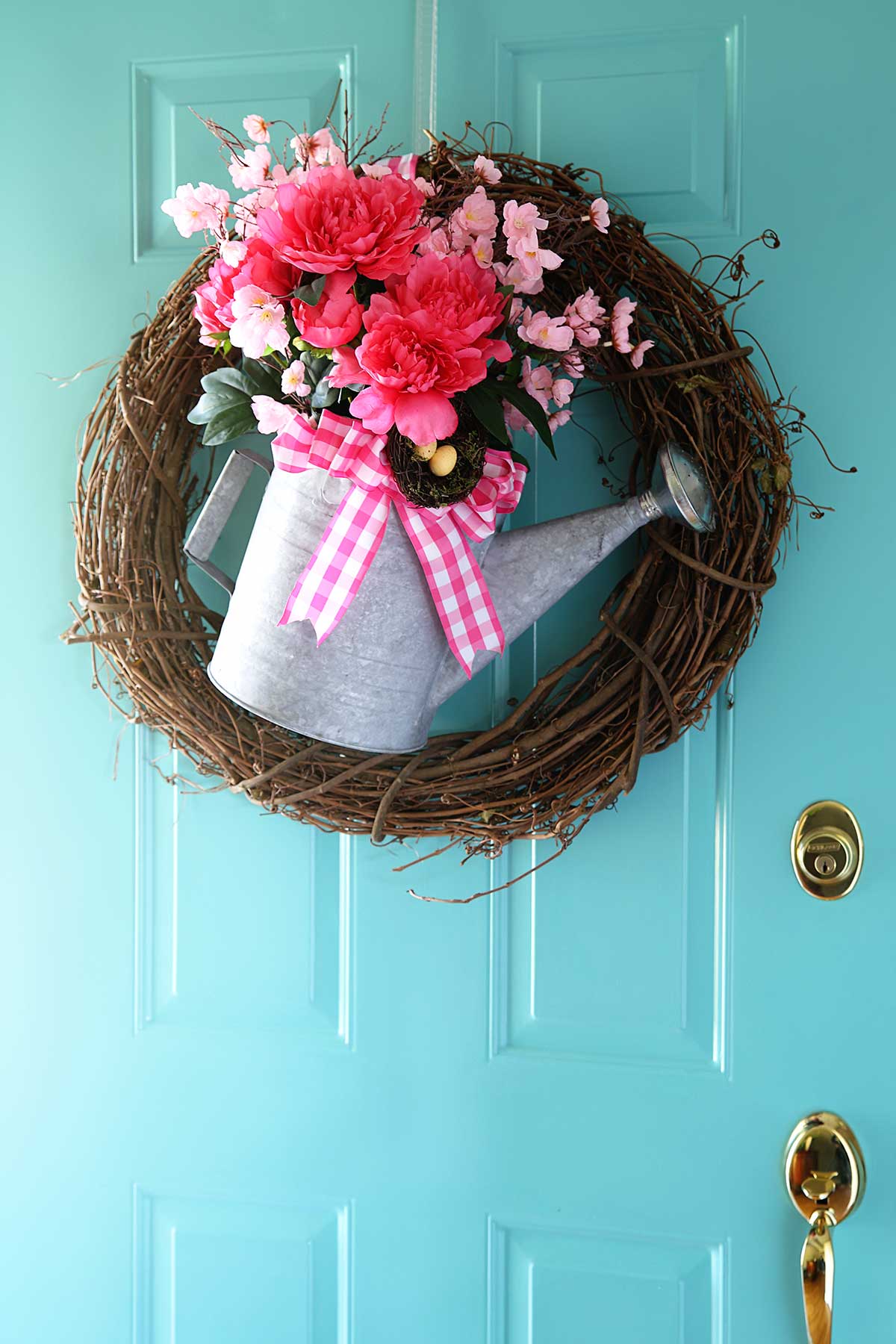 Found House of Hawthornes
Watering Can Fairy Garden
A watering can can make a lovely fairy garden or fairy house!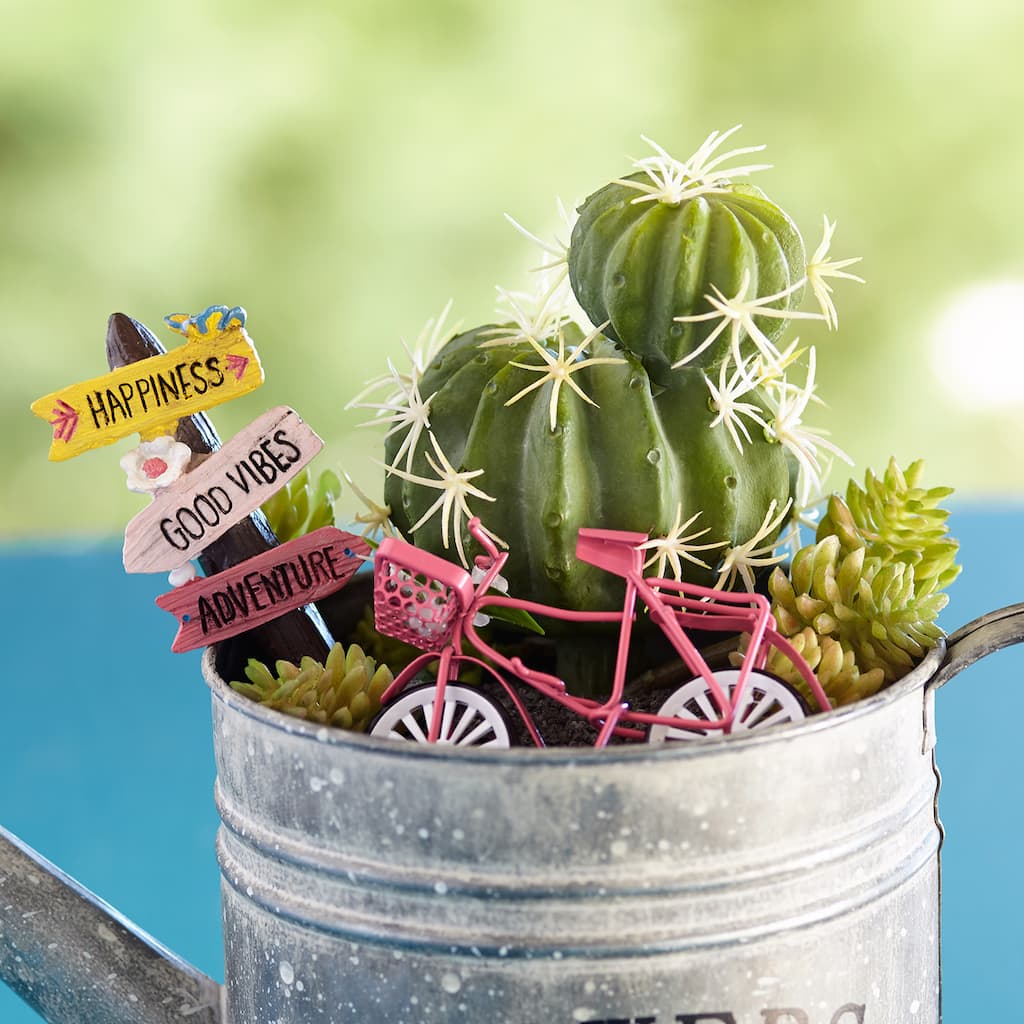 Found Michaels
Hanging Watering Can Garden
I love the idea of hanging the watering cans as if they are being watered all around a section of the garden!
Found Flea Market Gardening
Watering Can with Fairy Lights
Here is a variation of the crystal, sun catcher watering can above! This version lights up at night!
Found Smart School House
Fence Post Decor
By Hammering the bottom into the large, natural fence post, the watering can becomes a secured and beautiful plant fixture!
Found My Desired Home
Spilled Watering Can Fountain
How cute is this?!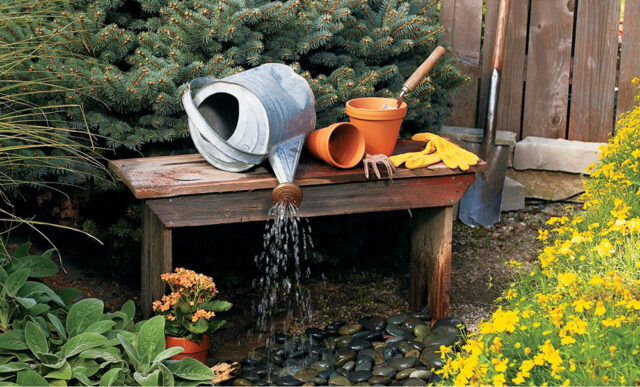 Found My Home My Style
Mosaic Watering Can
Add a mosaic look to an existing watering can and use it in your decor!
Found Empress of Dirt
Watering Cans as Garden Ornaments
This is gorgeous! Hanging the watering cans against the lush, crawling ivy is a lovely touch to your yard!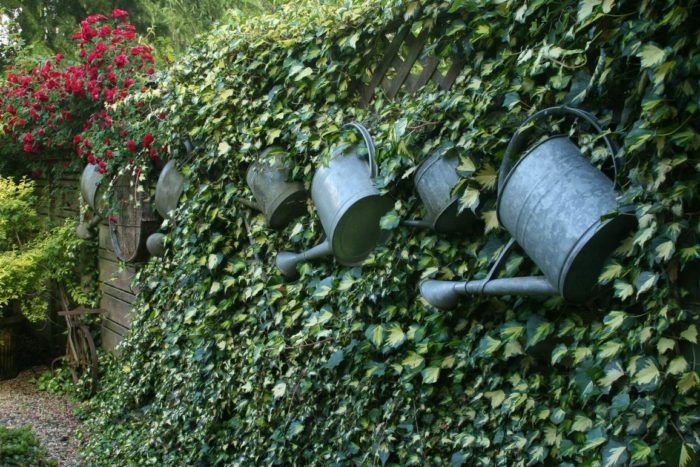 Watering Can Lantern
Check out the tutorial to make this super cute lantern!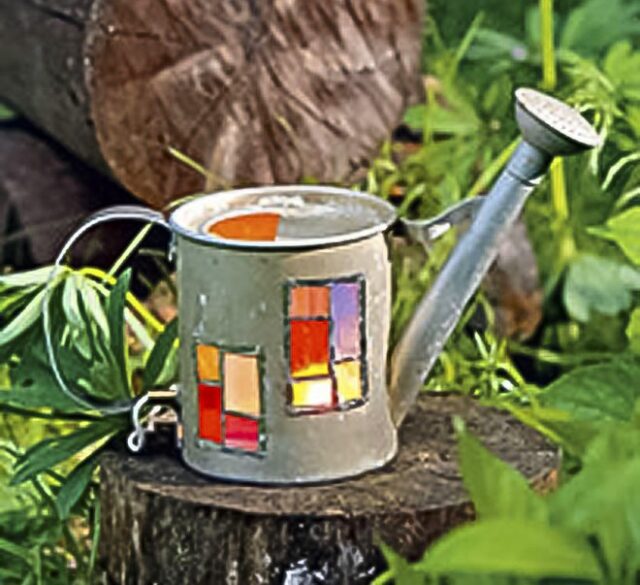 Found DIY Enthusiasts
Ladder Garden Can Decor
How cute is this?!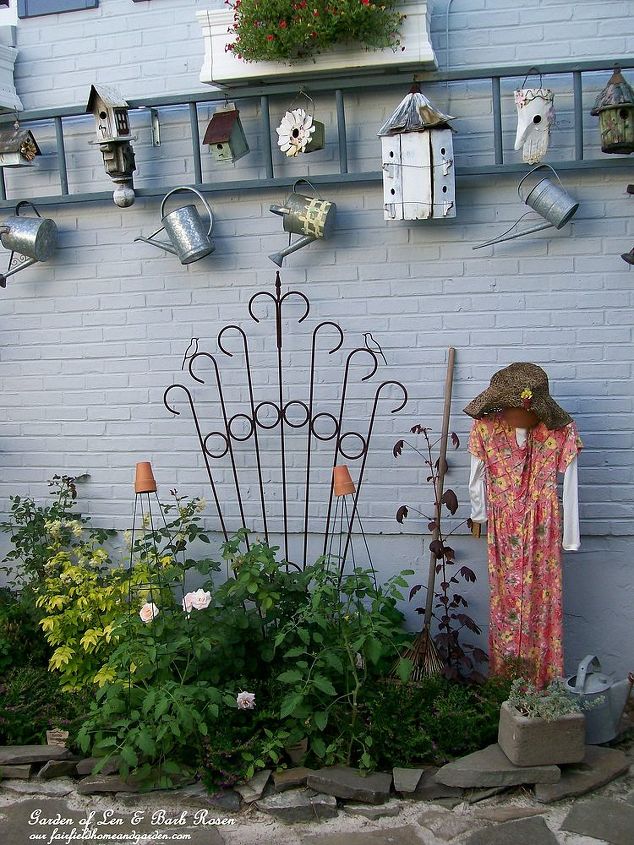 Found Home Talk
Watering Can Bird House
How cute is this!?
Found Pinterest
Watering Can Mother's Day Gift
This is an awesome and thoughtful gift for the mom's and grandmothers in your life!
Found Simplistically Living
Chippy Paint Farmhouse Chic Watering Can
Do you love this style?! This guide will walk you through how you can do it yourself!
Found Salvage Sister and Mister
Watering Can Fountain
Add an awesome water feature in your garden using a real watering can!
Found DIY Cozy Home
Teacher Gift
"Thank you for helping me grow!" Is such a sweet message to have your little one deliver to their teacher!
Found Silhouette School Art
Aged Copper Metallic Watering Can From Plastic Watering Can
Turn your average watering can into something lovely!
Found Petticoat Junction
Vintage Shower Head
How cool is this?!
Found The Cozy Old Farmhouse
Metal Watering Can Vase
This is adorable! Use a vintage metal watering can as a vase for fresh picked flowers!
Found My Desired Home
Haunted Watering Can
This misting feature is a fun way to practice several DIY skills!
Found Instructables
Hanging Watering Can Bird House
This is another great way to use your watering can to make a sweet home for your friendly neighborhood birds!
Found serendipityrefined
Tiled Watering Can
Here's another way to dress up an existing watering can!
Found Press Herald
Jeweled Watering Can Makeover
Here is another great way to embellish a watering can for garden decor!
Found Instructables
Decoupage Watering Can
Whether you are doing it for decor or just to fancy up a watering can you use for function, this is so cute!
Found My Repurposed Life
You May Also Enjoy…
31 Spring Succulent Arrangements for Your Home and Garden
30 Nature Crafts for Kids for All Seasons
32 Amazing Ideas to Celebrate Earth Day