Hello, DIYers!
Earth Day is coming up later in April and it is a great time to start considering how you can celebrate and do your part to save the planet! Here are some ideas that will help you to conserve energy, help clean up the planet, and live a greener life for yourself, your family, and for the future of mankind. Which will you choose?!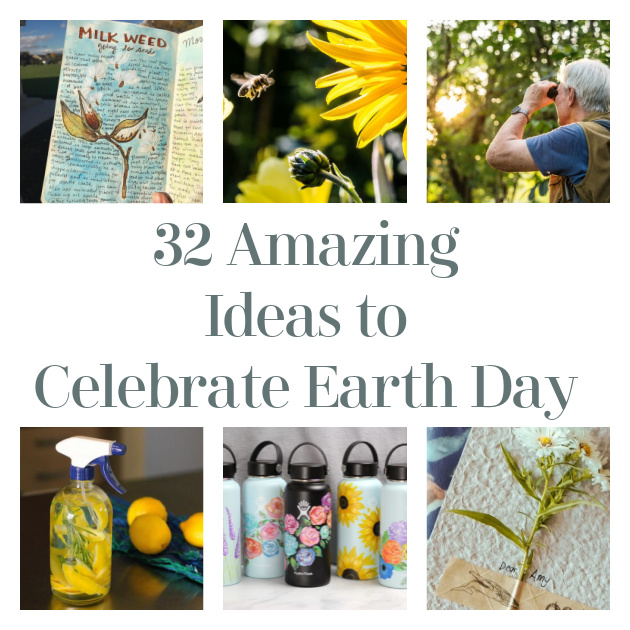 Skip Using a Car
You might consider skipping use of a car on Earth Day! If you have a prime location, you can skip using a car altogether by walking or biking anywhere that you need to go!
...
Found Ladders
Plant a Bee Garden
Bees are incredibly important for our environment. Plant them a beautiful garden! Just make sure to ensure that you are not planting any invasive species for your region.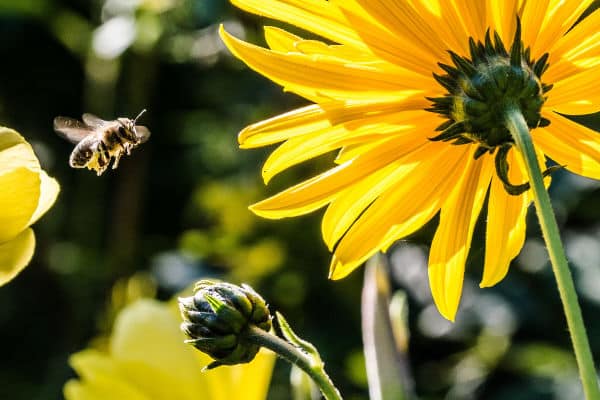 Found Kitchen Counter Chronicle
Create Botanical Drawings
Sitting and enjoying nature and art can be a refreshing way to celebrate the Earth!
Found Gardening Know How
Paint a HydroFlask
Reusable hydroflasks are a fantastic alternative to using plastic water bottles. Decorate them!
Found Feeling Nifty
Make Recycling Bins
Recycling is probably the best thing that one can do for the planet right now!
Found The Mama's Girls
Plant a Vegetable Garden
If you haven't planted a vegetable garden before, this tutorial has everything that you need to know!
Found Almanac
Clean Up A Park
Get the family or a group together to go clean up a park for Earth Day!
Found Todays Parent
Go on a Hike
Get out in nature by going on a hike!
Found REI
Make a Bird House
Help to create a home for a budding bird family! They are fun to watch and we have many options on our list all about building bird houses!
Found French Country Cottage
Get Off Catalog Mailing Lists
Stop the endless wave of junk mail to help save trees!
Found The Spruce
Meditate in Nature
Meditating outside can be a perfect way to celebrate the Earth! This tutorial offers 6 different ways!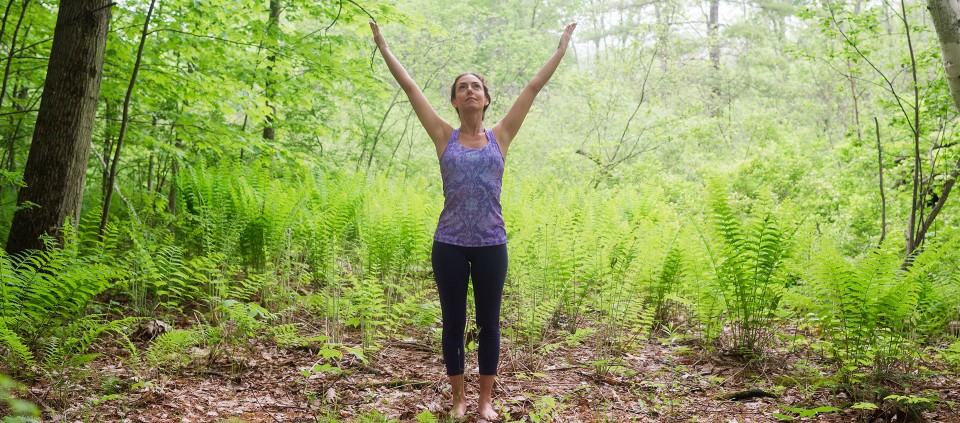 Found Kripalu
Go Geocaching
Geocaching is a fun way to get out and about in the world and look for treasure! There is always something interesting to discover!
Found Geocaching
Tour a Recycling Facility
You can contact your local recycling center to learn how it works! If they do not allow tours, you can even take one virtually at many places around the US.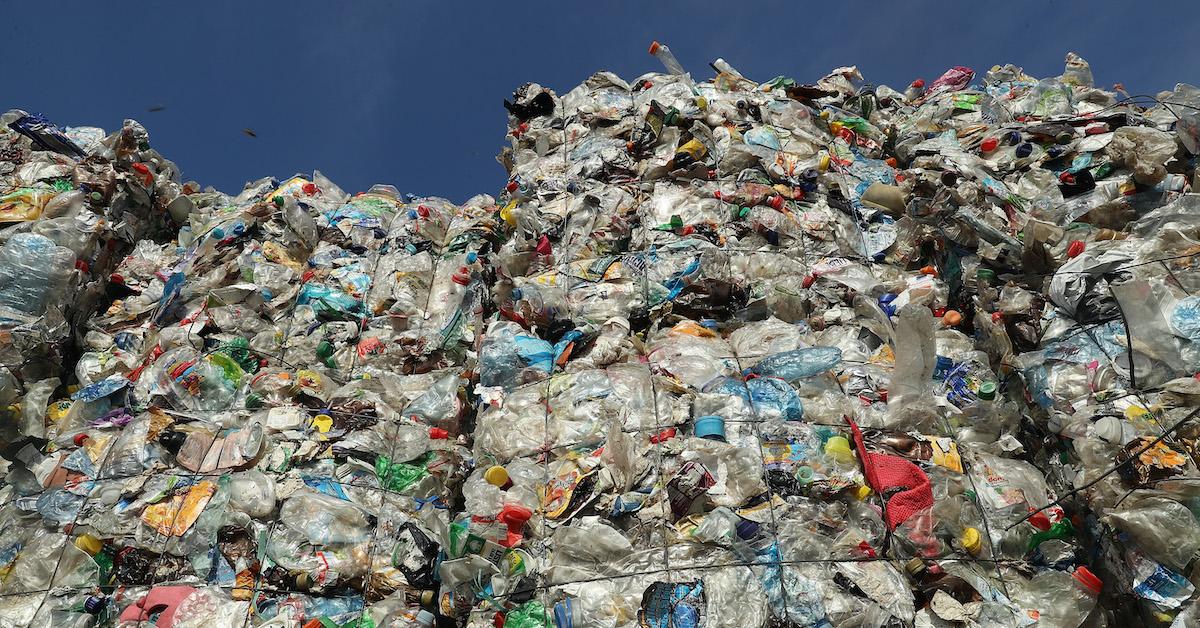 Found Green Matters
DIY Reusable Grocery Bag
Found By Dylan M
Go Birdwatching
Birdwatching is a wonderful way to enjoy nature and study these fabulous flying creatures that we share the world with! Here are some tips to get you started as a beginner!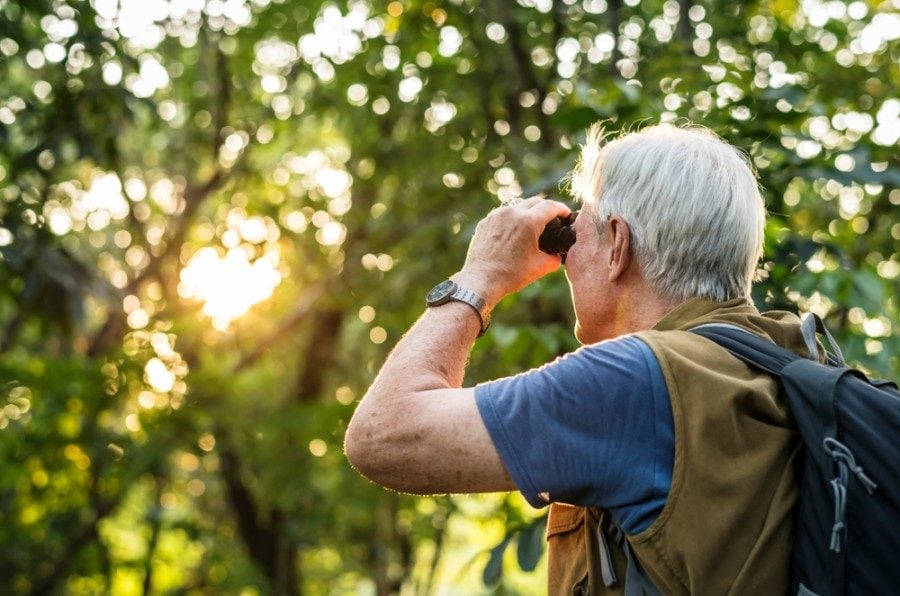 Found Optics Mag
Shop At Your Local Farmers Market
Shopping at a farmers market helps to ensure you are getting ethically sourced foods and helps support local farmers!
Found USDA
Start a Nature Journal
A nature therapy is a fun way to spend time outside, learn, and practice art!
Found Lily and Thistle
Take Part in a Citizen Science Project
Citizen science projects are a great way to help gather meaningful data that can change the world! Check out these projects and look around for others that might be near you!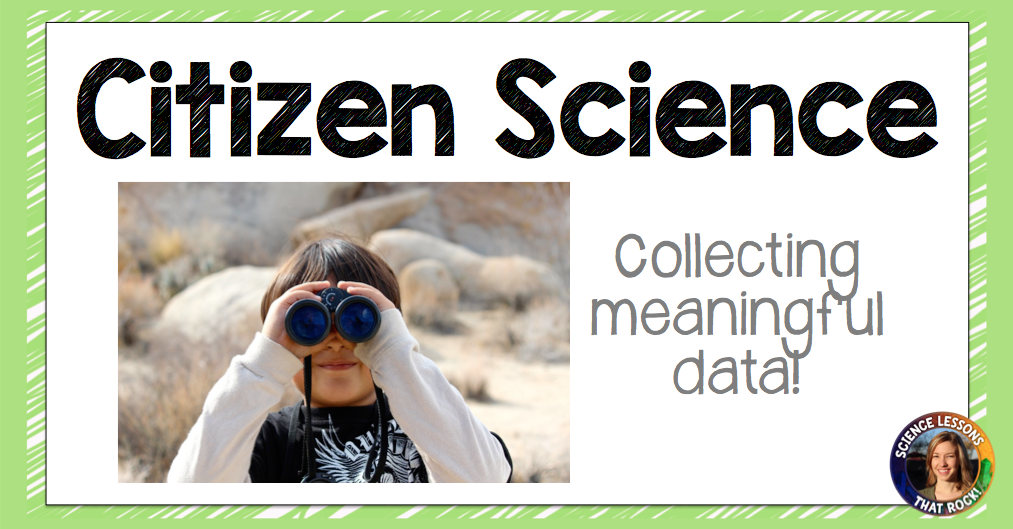 Found Science Lessons that Rock
Go on a Micro Adventure
The idea behind a micro adventure is to squeeze in something simple around your work day. Take a brief, morning hike or explore something wonderful you didn't know was near you. A great place to check what interesting things might be in your area is the Atlas Obscura website!
Found Tree Hugger
Make Recycled Paper
Found YouTube
Learn About Plants in Your Neighborhood
Take a walk around your neighborhood and use an app like Plantsnap to identify and learn about the plants all around you! Alternatively, you can take pictures or make sketches of them and look them up later in a book or online!
Found Tap Smart
Plant a Tree
Planting a tree is a wonderful way to help the environment! If you are interested in doing this, make sure to check with your local nursery to ensure that the tree you are planting will be good for the local area. Additionally, if you cannot do this on your own property, it may take a bit of research to figure out where you can plant on public land.
Found One Tree Planted
Green Story Time
Read with your own kids, at the library, or some other community activity. You can pick one of these great, "green" reads!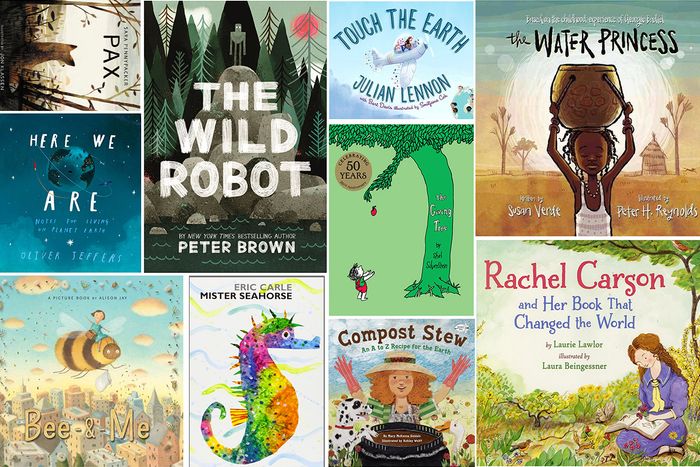 Found NY Mag
Upcycle Something
Consider doing an upcycle project for Earth Day! You can get inspired with any of these amazing ideas!
Found Brightly
Buy a Second Hand Wardrobe
Shopping second hand is a wonderful way to help reduce waste. This guide will help you to make your selections wisely!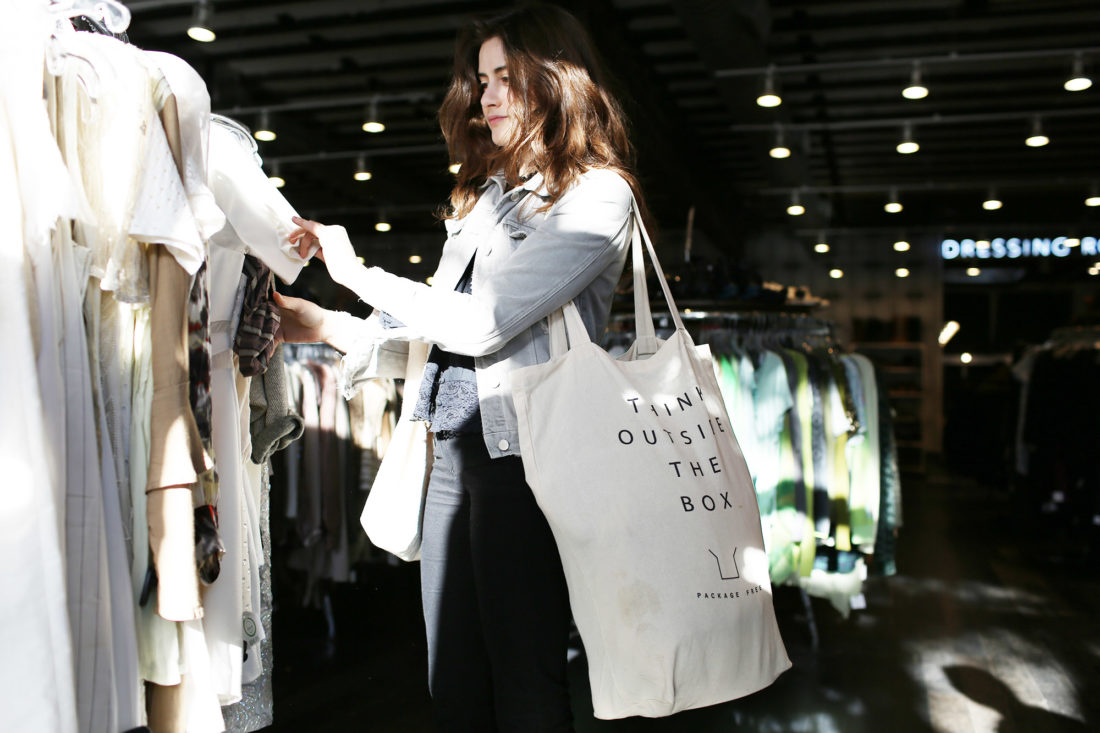 Found Trash is for Tossers
Build Bat Houses
Bats are our nighttime pollinators! They do wonders for our environment, especially in controlling pests! Give them the respect they deserve by building them safe houses. Just double check with your local area how they should be set up as they do vary by region!
Found NWF
Teach Your Child How to Read a Paper Map
Keep this romantic practice alive by teaching your little one's how to read a paper map to go on adventures! Afterall, wi-fi doesn't reach everywhere!
Found Tree Hugger
Find Someone to Carpool With
You can let your co-workers know that you are interested in helping the environment and see if someone may be interested in making a carpooling arrangement that will work for you both! If not, you can always check out local carpool connecting resources!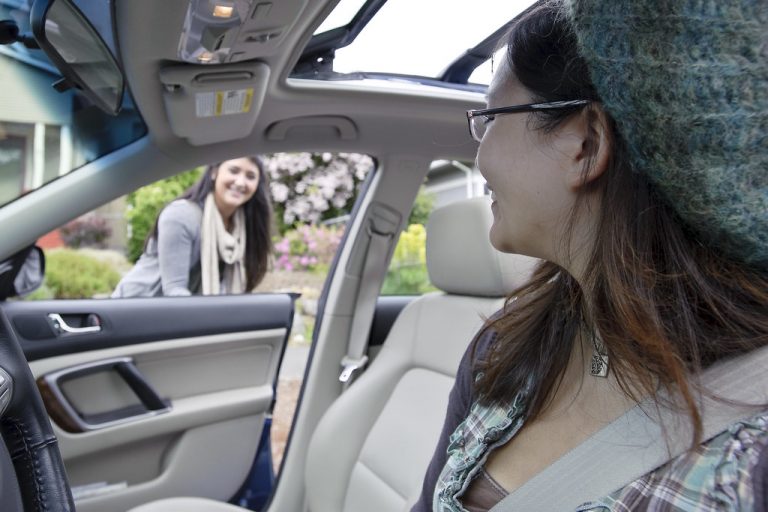 Found Commuter Services
Learn About Invasive Species
If you aren't aware of human-spread invasive species, now is a great time to learn! Start by learning about the problem itself, and then you might go as far to learn about which invasive species are in your area!
Found National Wildlife Federation
Make Eco-Friendly Cleaning Products
Save money and the planet by making a collection of Eco-Friendly Cleaning Products!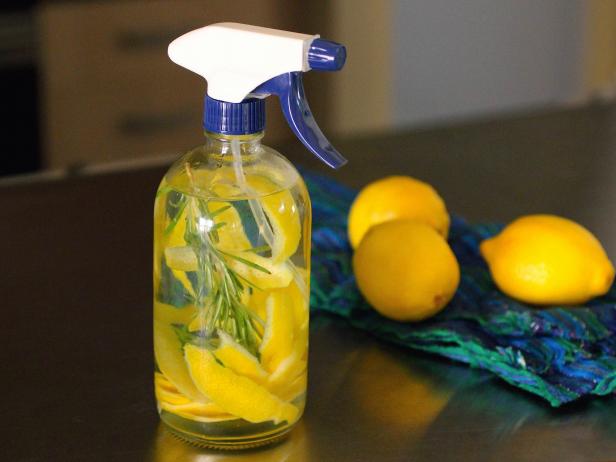 Found HGTV
Go Kayaking
Get out on the water with a kayak! If you've never done it, this guide gives tips for beginners!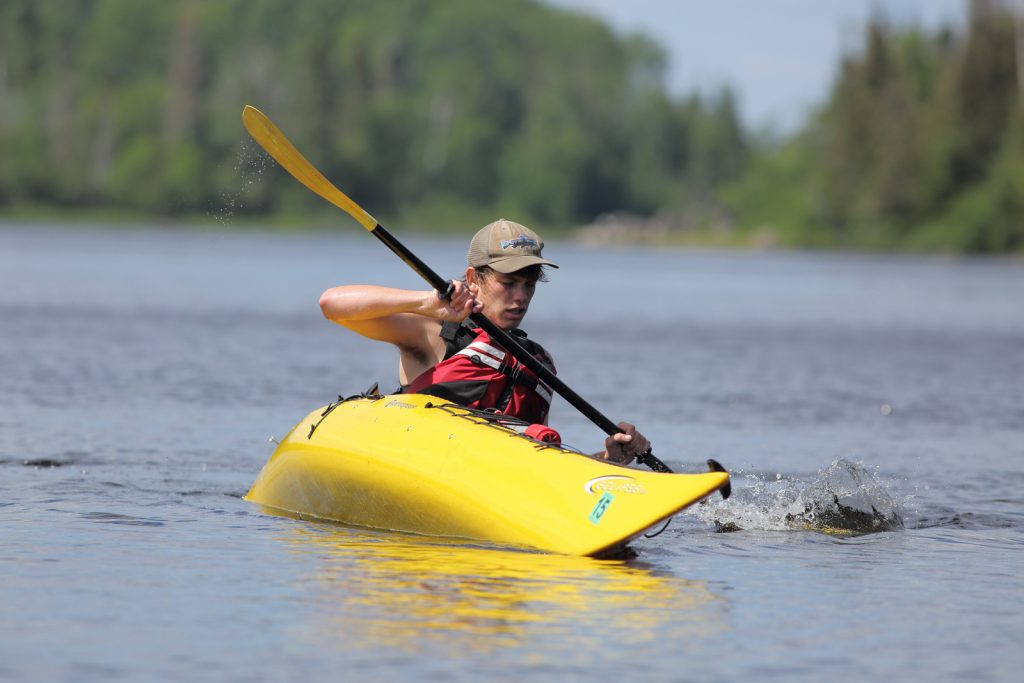 Found Outward Bound
Learn an Amazing Nature Fact
Nature will take your breath away with these amazing facts! Share them with your friends and family!
Found Best Life Online
You May Also Enjoy…
39 Phenomenal Science Experiments for Kids
30 Nature Crafts for Kids for All Seasons
39 Amazing and Fun Easter Crafts for Kids
33 Amazing Spring Activities for Kids