Hello, DIYers!
Today we are here to talk about how you can send adorable, personalized DIY birthday party invitations! Some of them even go beyond a card in an envelope! Match the theme of your party or just be whimsical for fun!
Happy partying!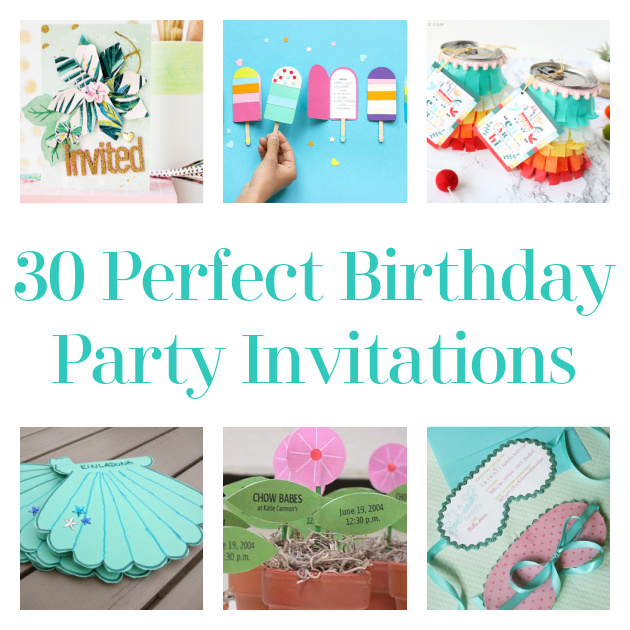 Rainbow Birthday Party Invitation
This is an adorable invitation that is so easy to make! Give it a shot!
Found Mr. Printables
Piñata Birthday Invitation
This one might be my favorite. You make a mini pinata and fill it with confetti and the invitation! It's fun and interactive!
Found Pizzazzerie
Flower Birthday Party Invitations
These are adorable! Perfect for a little girl who loves flowers!
Found Danyabanya
Balloon Invitation
Get the party started early by sending the invite in print on a balloon! When you blow it up the message becomes more clear!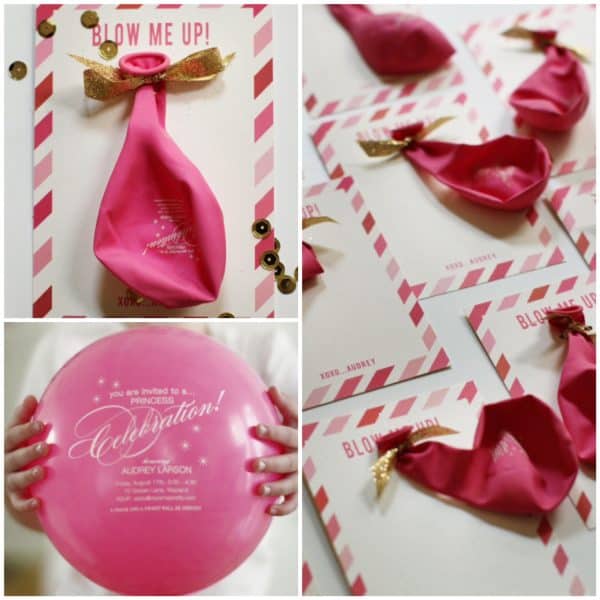 Found Style Me Pretty
Origami Cootie Catcher Invitation
Put the details of the party inside of this adorable origami cootie catcher!
Found Melissa and Doug
Pirate Party Birthday Invitations
Ahoy! If you're having a pirate themed birthday party, these invitations would be perfect!
Found North Texas Kids
Can You Come To My Party?
Upcycle a can and stuff it with the invite and party supplies to invite your friends to your party!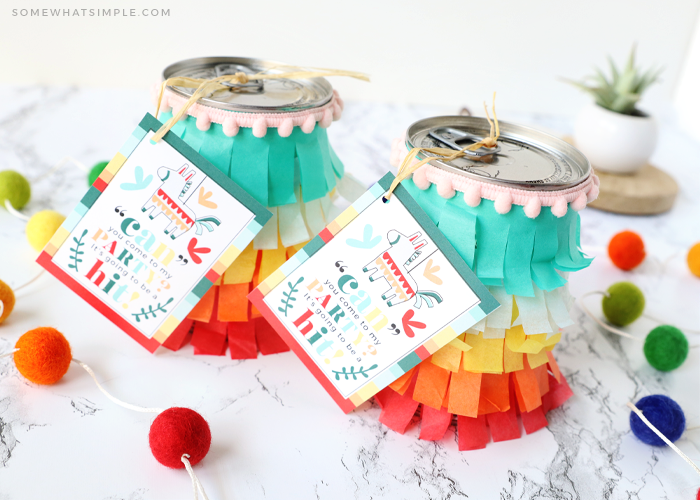 Found Somewhat Simple Living
DIY Unicorn Party Invitation
If you love unicorns, why not make this lovely unicorn invitation?!
Found Pinterest
Monster Party Invitations
How cute are these?!
Found Ronata
Lovely Handmade Party Invitations
These are lovely! You can make each of them unique!
Found Very Well Family
Popsicle Birthday Party Invitations
Enjoy a fun summer birthday party with these cute DIY popsicle invitations!
Found KleinPrints
Honey Pot Slider Card and Party Invitation
Aren't these adorable?!
Found Crafting Cheerfully
Mickey Mouse Party Invitations
If you have a Mickey Mouse or Disney themed party coming up, make these cute invitations!
Found Love To Be In The Kitchen
Tropical Party Invitations
These are lovely invitations that would be perfect for any type of tropical themed party!
Found Crate
Minecraft Block Party Invitation
Invite your friends in the spirit of your favorite game!
Found Pinterest
Printable Watermelon Invitation
If you've got a Summer party, why not use this free printable watermelon invitation?!
Found Clementine Creative
Flower Pot Invitations
How cute are these?! Give them a try!
Found Little Somethings
Donut Invitation
Who doesn't want to be invited with a donut card?!
Found Pineapple Paper Co.
Slumber Party or Spa Invitations
Invite the girls over for a night of fun and pedicures!
Found Darling Darleen
Lollipop Cards
These lollipop cards make the perfect template for your birthday party information!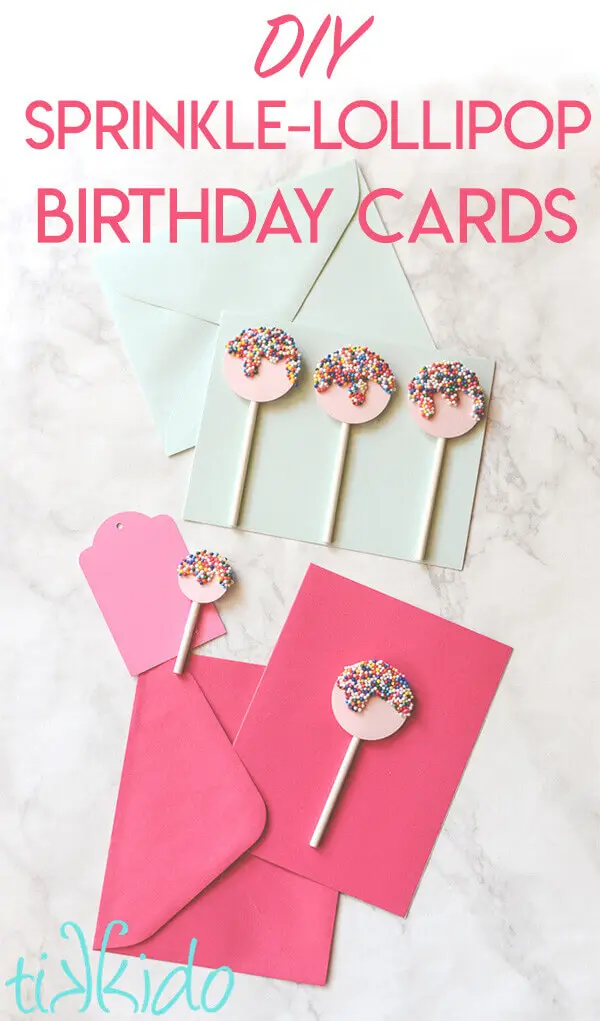 Found Tikkido
Birthday BBQ Invite
If you are having a birthday BBQ, these are adorable!
Found Stamp Like Crazy
Little Invitation Boxes
You don't have to send an invite in an envelope! Make a small, pretty box filled with lovely confetti or tinsel and an invite on a small card!
Found Style Me Pretty
Seashell Invitation
This sweet seashell invitation is great for a mermaid party or pool party!
Found Rosenstern
Pretty Dress Party Invitation
This would be a terrific invitation for a tea party or dress up party!
Found YouTube
Mario Birthday Party Invitations
How cute is this?! This is great for a boy's birthday party!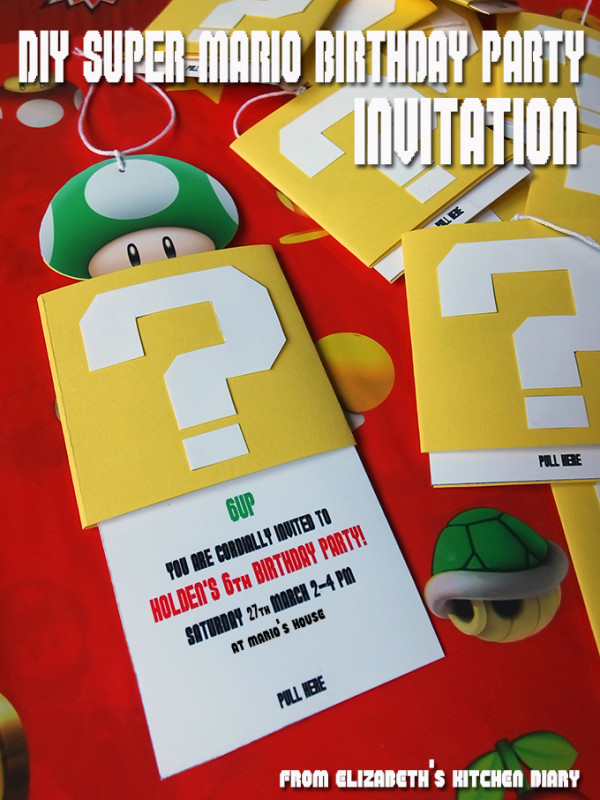 Found Elizabeth's Kitchen Diary
Paper Plate Rainbow Invite
Put the details on a lovely rainbow invitation!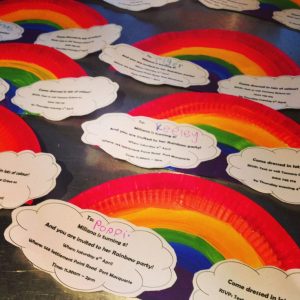 Found Untumbled
DIY Kids' Birthday Invitation
You can make your own birthday party invitation using this great tutorial.
Found Be Funky
Balloon Birthday Party Invitation
Get straight to the point with these awesome balloon invitations!
Found YouTube
Owl Party Invitation
Whoo's up for a party!?
Found On My Craft List
Cupcake Invitations
Cupcake party anyone?!
Found Living Organized Chaos
You May Also Enjoy…
31 Fabulous and Unique Shelves That You Can Make Yourself
30 DIY Games and Accessories For Group Fun!