Hello, DIYers!
If you love plants AND Halloween, this blog is for you! There are plenty of ways to display your plants in a spooky way that blends in perfectly with your Halloween decor! Here are some ideas to get you started!
Happy haunting!!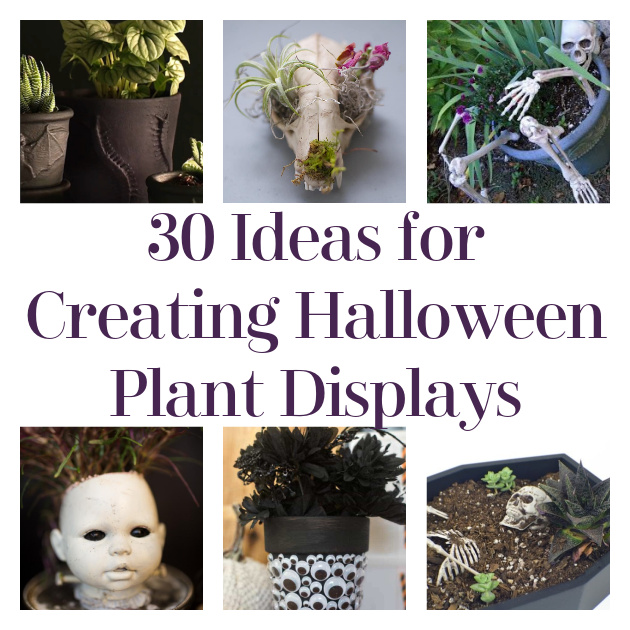 Air Plants in a Cow Skull
This is lovely all year long, but is especially great during Halloween!
Found Reddit
Mini Pumpkin Planters
Look how beautiful these are!
Found Momtastic
DIY Coffin Table Planter
I love this so much! It's easy to make and it's so cute!
Found All Free Holiday Gifts
Witches Cauldron Outdoor Planter
How neat!
Found USA Gardening
Decoupage Spooky Planters
How cool is this?!
Found Me and Annabelle
Succulent Skull Planter
This is so cool!
Found We Know Stuff
Creepy Crawler Planters
Check this out! These are fun to make and they look so cool!
Found Practical Peculiarities
Witches Legs
This witch isn't having great luck!
Found Legally Crafty
DIY Tin Can Steampunk Planter
This steampunk planter is so cute!
Found A Crafty Mix
Concrete Pumpkin Planter
These are easy to make and they look great!
Found Ehow
Glowing Drip Pots
This is so neat!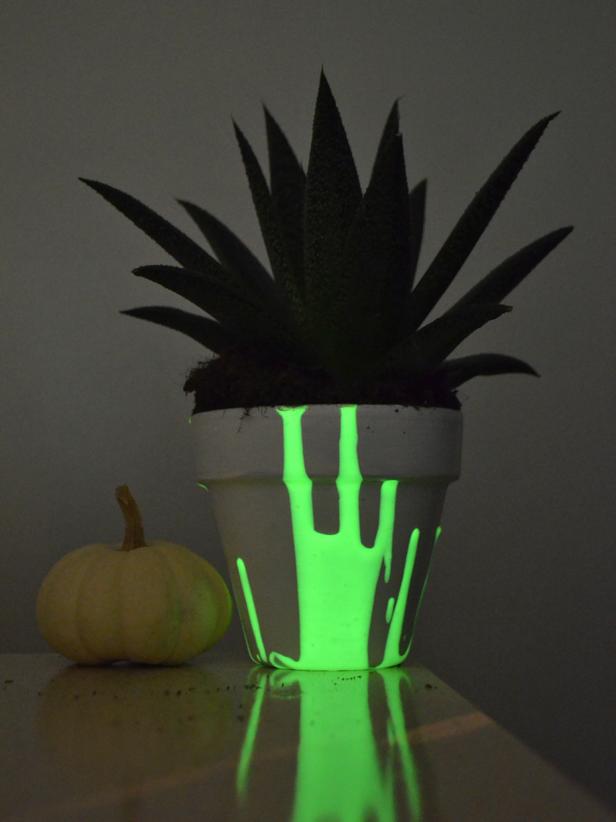 Found HGTV
Resin Skull Planter
Make your own!
Found The Merry Thought
Googly Eye Planter
Try this!
Found Real House Moms
Creepy Doll Head Planter
These are seriously spooky!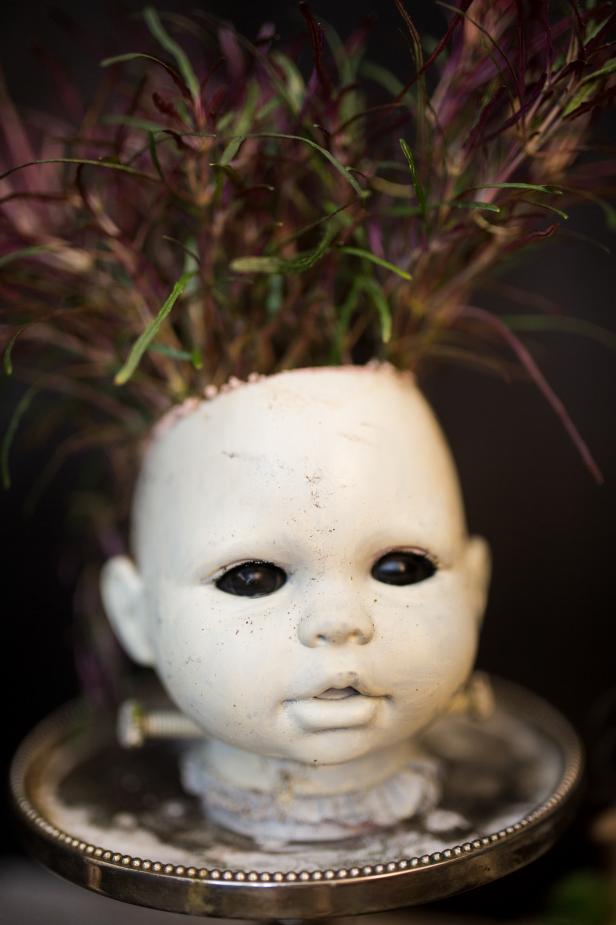 Found HGTV
Large Skeleton Planter
These are so cool!
Found Diply
Halloween Painted Planters
This is easy and fun to make!
Found From My Notebook
DIY Stone Cauldron
Turn a cheap plastic container into a spooky-looking cauldron!
Found Chemistry Cachet
DIY Bat Planter
This is easy to make and it looks great!
Found Cut Out + Keep
Skeleton Flower Pot
Check this out!
Found Pinterest
Creepy Doll Head Planters
This is… creepy. And maybe cute!?
Found HGTV
DIY Skull Planter
How neat! This type of cactus is perfect for adding a spider!
Found Living La Vida Holoka
Hanging Bat Planter DIY
These are cute and fun!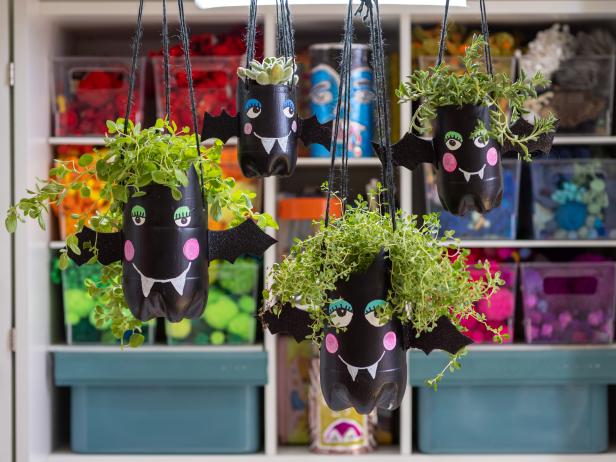 Found HGTV
Carnivorous Plant Bog
These bogs look spooky on their own! Add some bones and eyeballs to make it really creepy!
Found Gardners Path
DIY Franken Pot
Fun!
Found Halloween Head
Easy DIY Plastic Pumpkin Planters
These are so lovely!
Found Splendry
Day of the Dead Planter
Paint your own!
Found Creative Kismet
Halloween Drip Pots
How cute!
Found Jennifer Perkins
Halloween Clay Pots DIY Jack-O-Lantern, Frankenstein, Bat
These are adorable! Make them into planters instead, if you'd like!
Found Dear Creatives
Succulent Eyeball Planter
How cool is this!?
Found Sage to Silver
You May Also Enjoy…
40 Gothic Halloween DIYs for a Dark Aesthetic
39 Lovely Ways to Display Your Trailing Plants
33 Seriously Spooky Witchy Halloween Projects
30 Creative Ways to Display Houseplants
45 DIYs to Enhance the Goth Aesthetic In Your Home
33 Creative Ideas for Displaying Air Plants