Hello, DIYers!
If you love plants but can't stop killing them, let me introduce to to the air plant! These cool, alien-like creatures are plants that don't require much except sunlight and the occasional misting, making them simple to maintain. Also, they don't require soil so you can get creative with how you want to display them. Here are some brilliant ideas to get you started!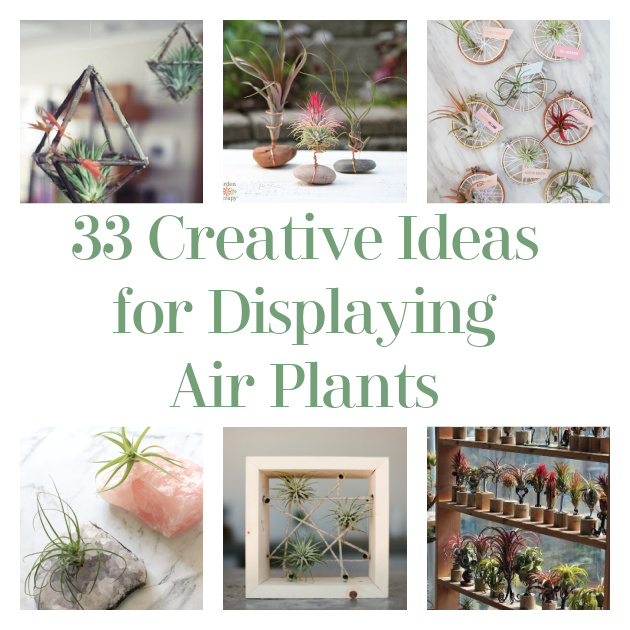 Rock and Wire Air Plant Display
This is an easy and Earthy look to display these interesting plants!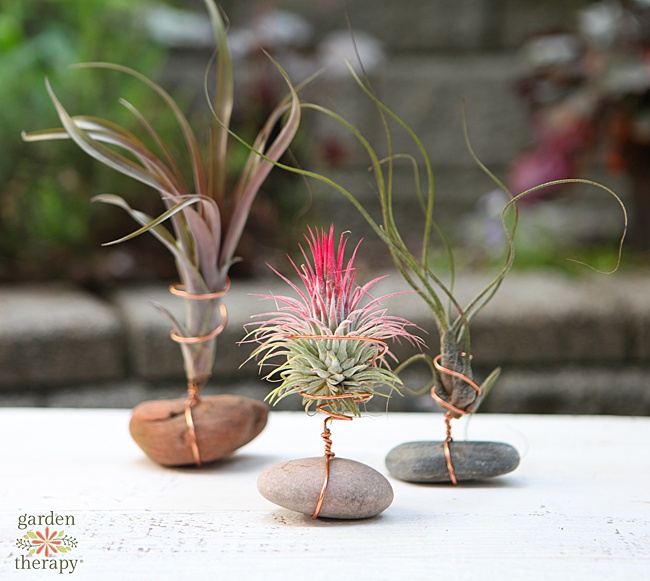 Found Garden Display
Embroidery Hoop
These are so cute and make for fantastic party favors!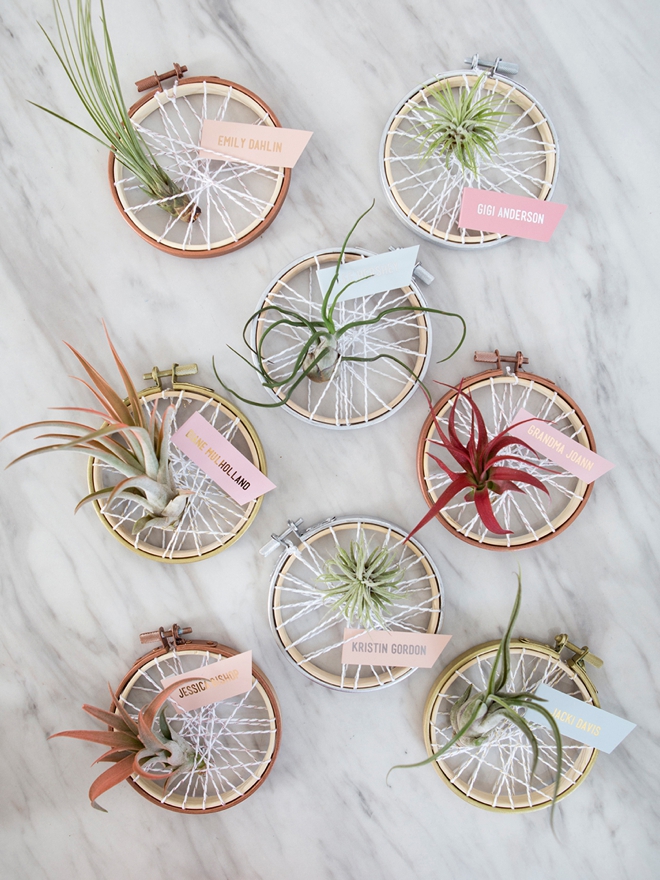 Found Something Turquoise
Sea Urchin Air Plant Holders
This is adorable!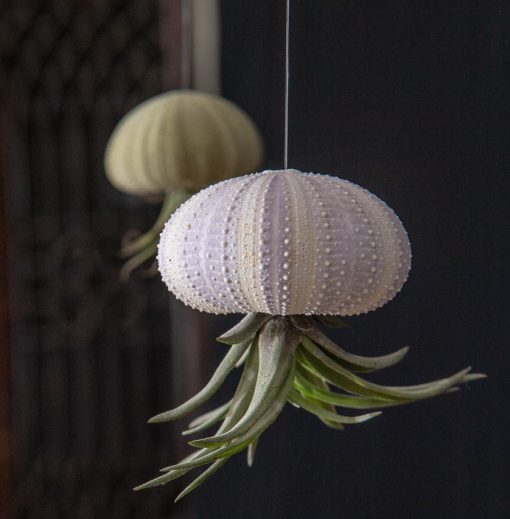 Found Everything but the Mime
Copper Plant Holders
So cute!
Found Poppy Talk
Air Plant Wreath
Make this lovely wreath using the tutorial found at the link below!
Found Tag and Tibby
Geometric Branch Hanger
Geometric plant hangers are super popular and this one is so easy to make! Plus the twigs save you some work in addition to giving it an extra, earthy element!
Found M Blog Naver
Air Plants in a Wicker Basket
this is a beautiful display!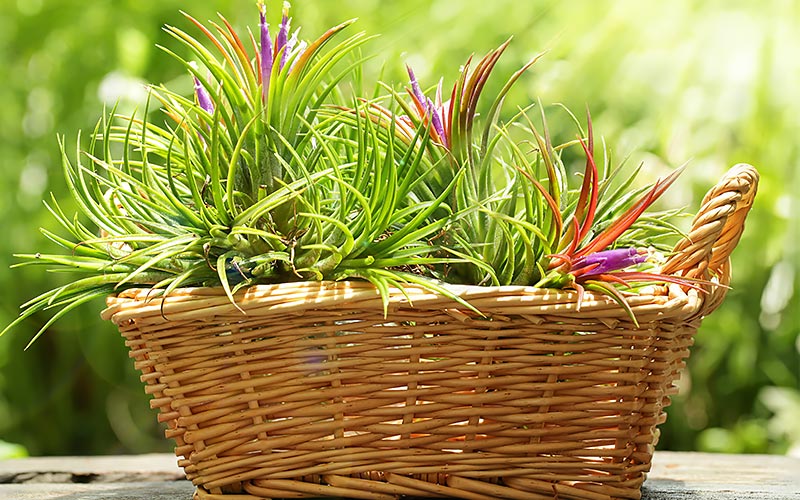 Found Home Depot
Leather Strap Air Plant Holder
How charming!
Found J Sorelle
Easy Air Plant Hanger
This is so easy to make and it looks totally charming!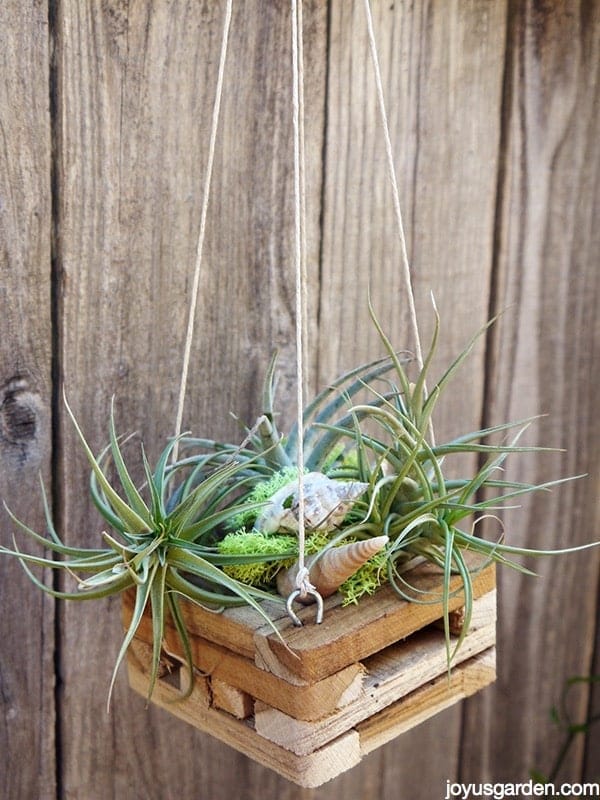 Found Joy Us Garden
Wooden Block Plant Holder
Drilling into wooden shapes is an easy way to make a DIY air plant holder!
Found A Night Owl Blog
Bike Wheel Air Plant Holder
This is such a fantastic idea!
Found Pinterest
Birch Hanging Display
Lovely!
Found Made In a Day
Conch Shell Display
Have a conch shell from the beach? Try this cool, beachy display!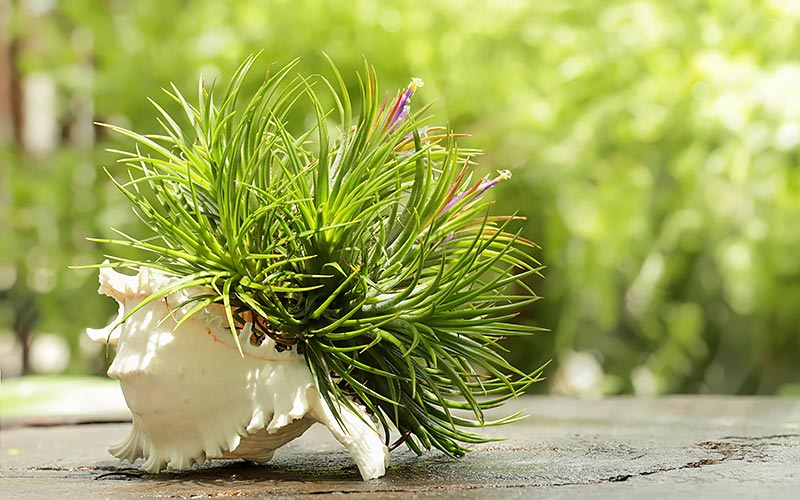 Simple Air Plant Hanging Shelves
These are so cute!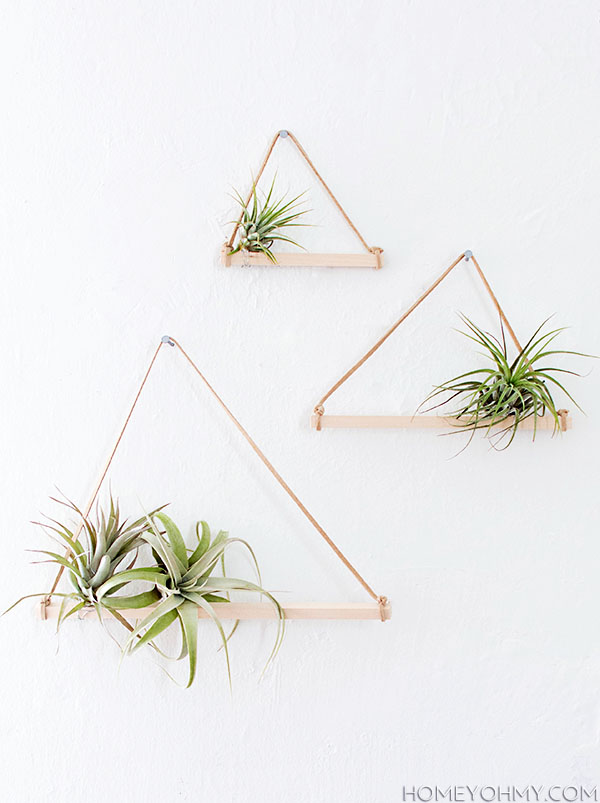 Found Homey Oh My
Wire Art Air Plants
Get creative with this cool wire art!

Found Pinterest
Window Collection
This is like a living garden in front of a window!
Found Interior Pros
Fridge Magnet Air Plant Holders
So cute!
Found Productive and Free
Glassware Terrarium
Use extra glassware to create a lovely, mini terrarium!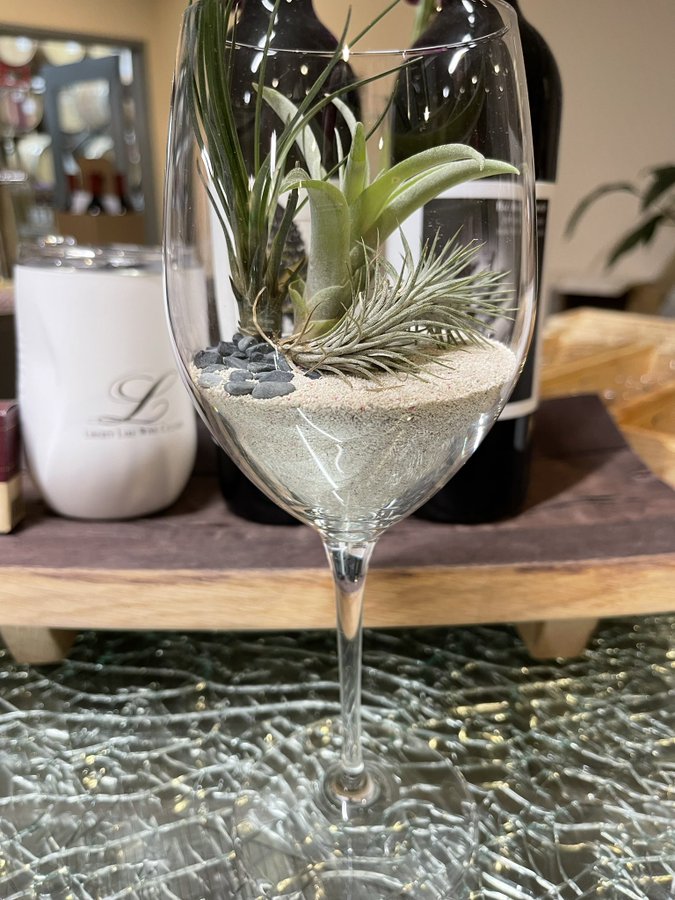 Found Twitter
Fake Jellyfish Terrarium
This is so cool! I can't wait to make one; how about you?
Found Pinterest
Grow an Air Plant on a Crystal
Gorgeous!
Small Square Air Plant Holder
Perfect! Give this a try!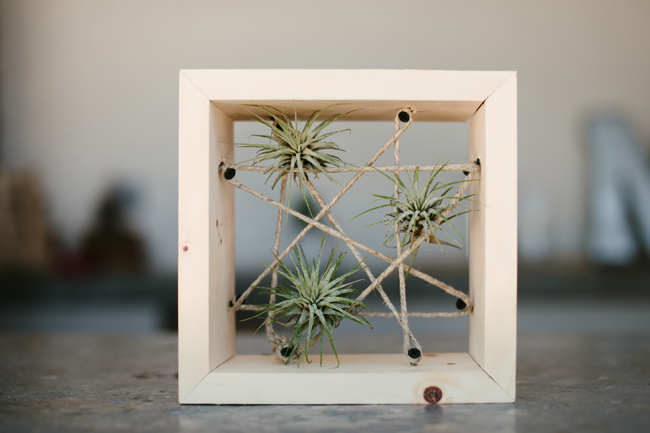 Found Virtue Harvest
Spring & Cork
This is great for small air plants in an area with lots of light. Using them as magnets adds an extra touch of greenery to the kitchen!
Found Pinterest
Upcycle Plant Hanger
How charming!
Found Design Sponge
Floral Wire Air Plant Holder DIY
Simple and sweet!
Found Dream Green DIY
DIY Stone Air Plant Holder
This is a gorgeous way to dress up a plant display!
Found Wild Amor
Mossy Air Plant Wreath
Decorate with moss and other greenery!
Found The Rain Forest Garden
Air Plant on a Plank
Turn a regular plank of wood into something decorative!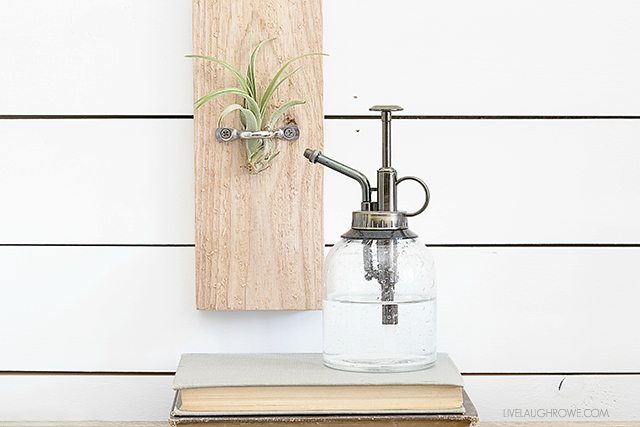 Found Live Laugh Rowe
Hanging Glass Bottle
Gorgeous!
Found Saatchia Art
Eggs Used As Planters
Found Our Crafty Mom
Copper Wire Tree Landscape
What a fantastic idea! Give it a try!
Found Pinterest
Clay Air Plant Wall Hanger
Sweet and simple!
Found Lauren Likes
Wooden Air Plant Holder
Adorable!
Found YouTube
You May Also Enjoy…
30 DIY Decorative Outdoor Lighting Projects for Your Patio & Garden
30 Lovely Landscaping Projects You Can Do Yourself!
37 Delightful and Decorative DIY Projects for Your Garden
35 Creative and Lovely Birdhouses
30 Creative Ways to Display Houseplants