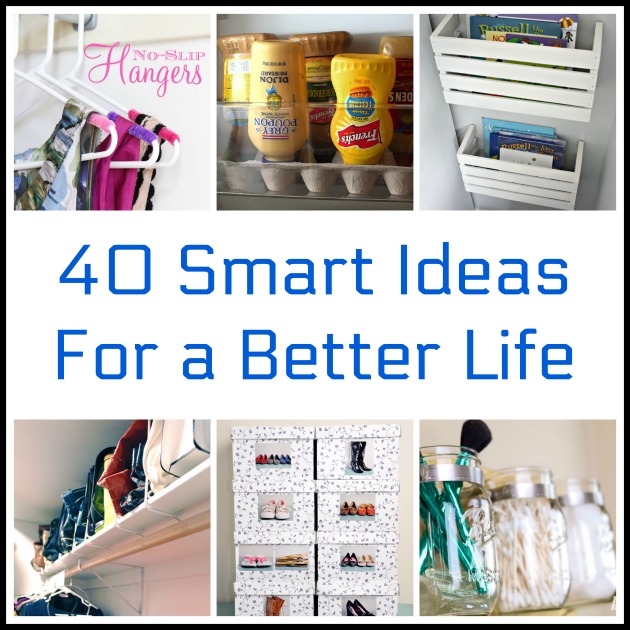 Hey! Want to hack your life? Well, its possible these days. There are some great DIYs you can do that will help you save time, money and a whole lot of hassle too. Whether you want your kids' playroom to be better organized or you'd like your home office to be more streamlined so you never run out of paperclips. Or perhaps you want to be sure that you always get breakfast every morning. No worries! We've found you 40 terrific and smart ideas to help you simply lead a much better life.
Just take a little advice: don't add all of these into your daily routine all at once! Its a little much to get used to. Consider 1 to 3 "peak" areas that you'd really like to improve, perhaps where things take the most time, or you'd like things to look better when company comes over or maybe you just really don't quite know what to do with that space. Tackle those first. Give them at least 2 weeks to settle in with not only you but your family as well. Then look to add even more smart ideas, as things can only get better!
We also have some terrific news for you – 99% of these hacks are super simple DIYs to do. So not only can you complete them in a weekend's time but most likely in a few hours. The supplies are typically pretty inexpensive too. So what exactly are you waiting for? Its time to add some smart ideas to improve your life! Happy DIY-ing!
...
Organize your garage with pegboard
Can't find a thing in the garage? Time to fix that.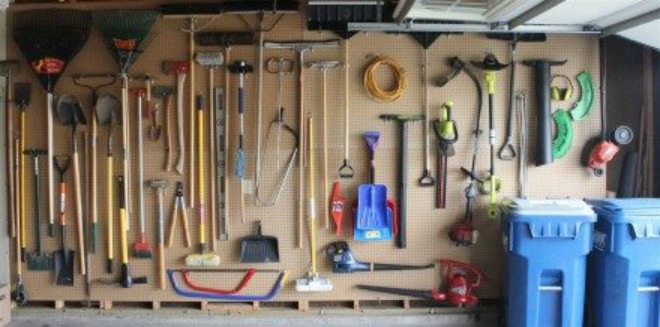 From StructureTech1
Shoe organization
Have lots of shoes? With a few pics you can keep them tidy.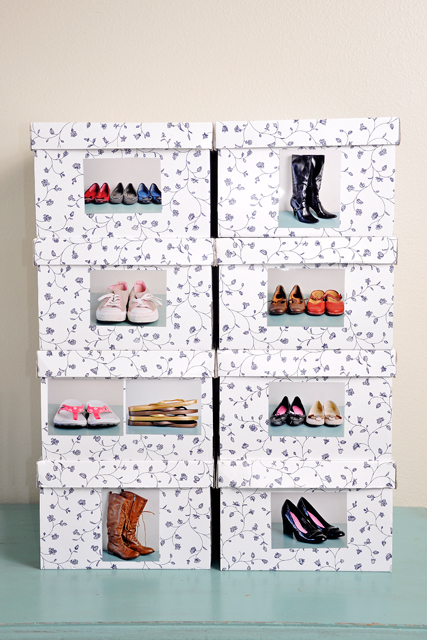 From NatalMe
New Pantry Organization
Is your pantry messy? Tidy it up with bins.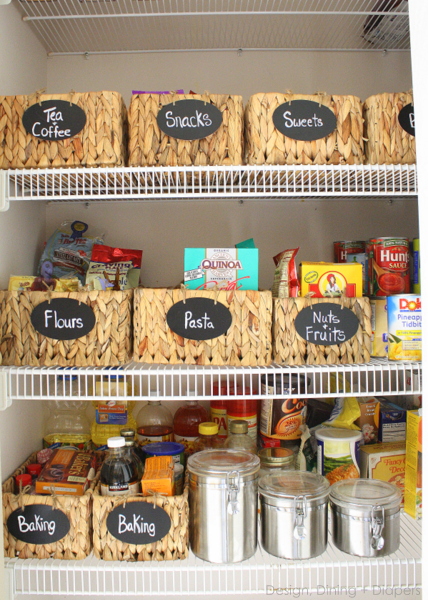 From TarynWhitaker
DIY Makeup Brush Storage
Love makeup? Here's how to keep your brushes organized.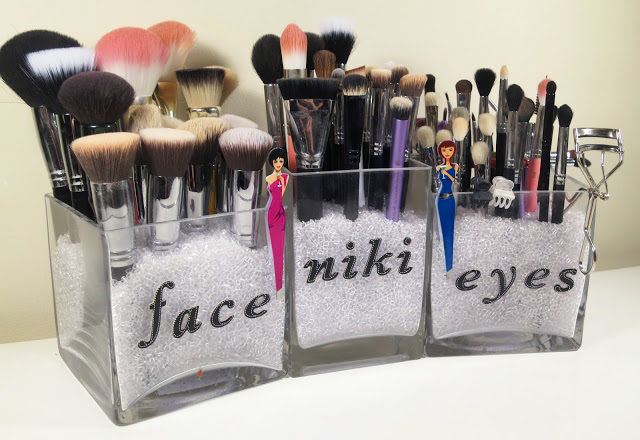 From HelloMissNiki
Spice Cupboard Organization
Do you cook a lot? Try putting spices in mason jars.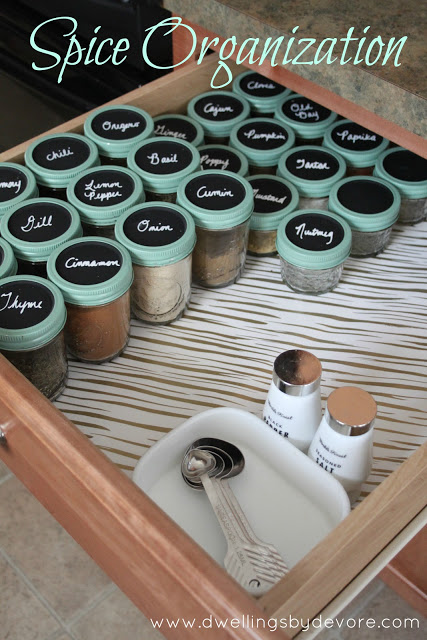 From ACultivatedNest
Overnight No Cook Referigerator Oatmeal
Want to refresh your breakfast? Try this great oatmeal no cook recipe.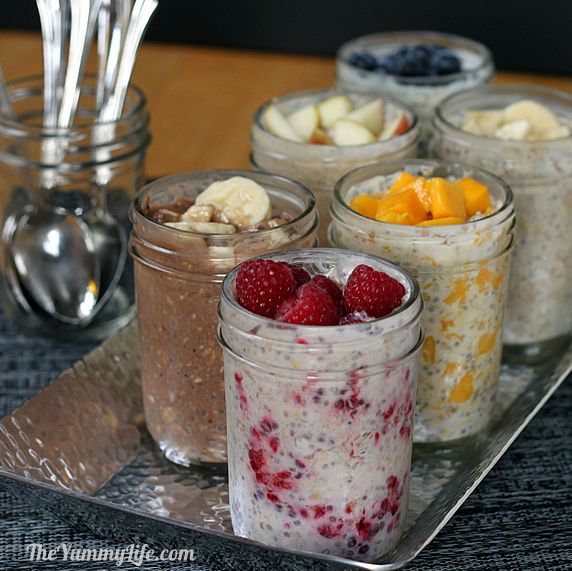 From TheYummyLife
Citrus Fresh
Hate storebought cleaners? You can DIY your own with a lemon and a little baking powder, your house will gleam and shine!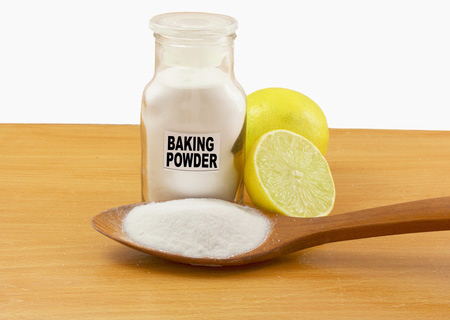 From Home-Dzine
How to Make a Mason Jar Bathroom Organizer
Want a tidier bathroom? Try this mason jar organizer.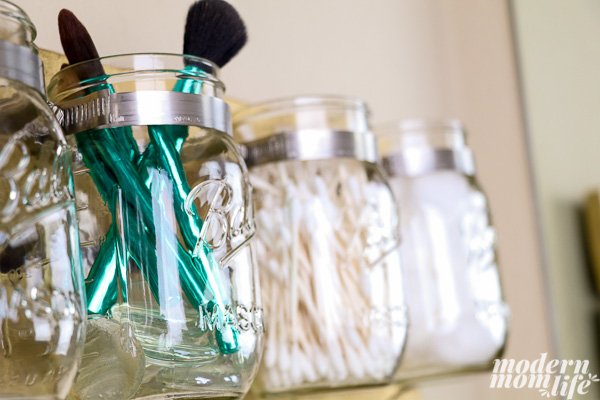 From ModernMomLife
Cheap and Easy DIY Christmas Ornament Storage
Love Christmas ornaments? Store them better here!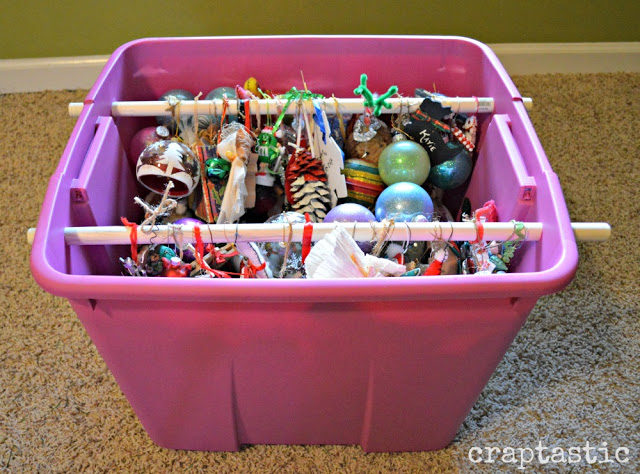 From CraptasticKatie
How to Make a Wine Rack from a Wood Pallet
Be eco-friendly and use up your wood pallets. Besides, you can always use a nice wine rack!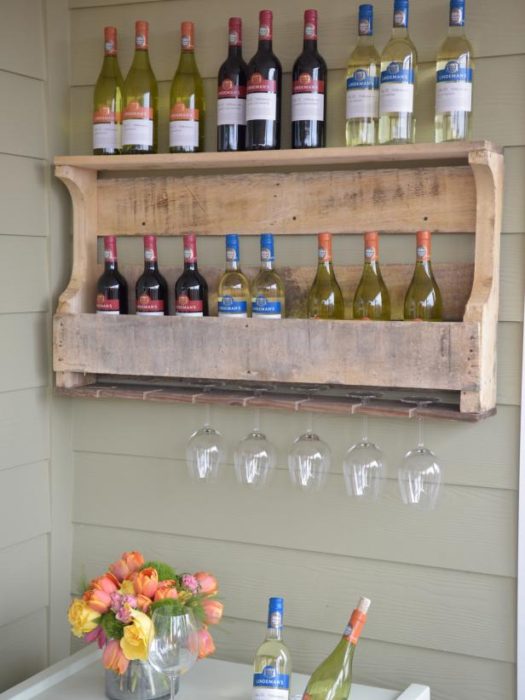 From HGTV
No Slip Hangers
DIY your own no slip hangers. Lots of clothing fabrics today are super smooth!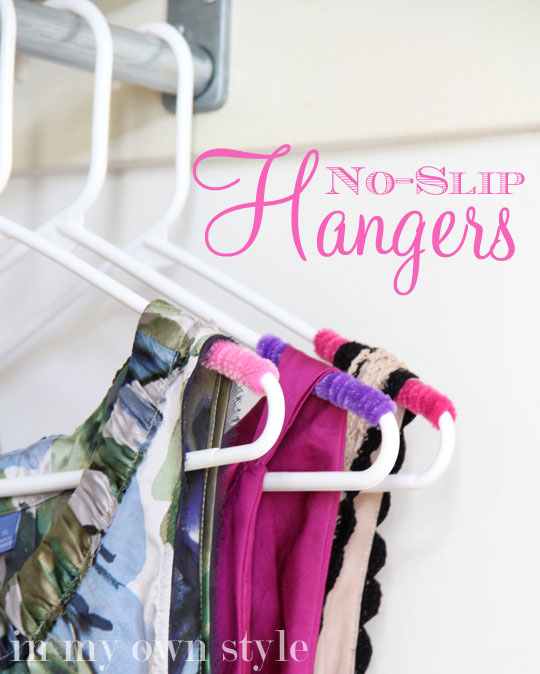 From InMyOwnStyle
Boot Socks 2 Easy Ways
Like to wear boots? DIY your own socks.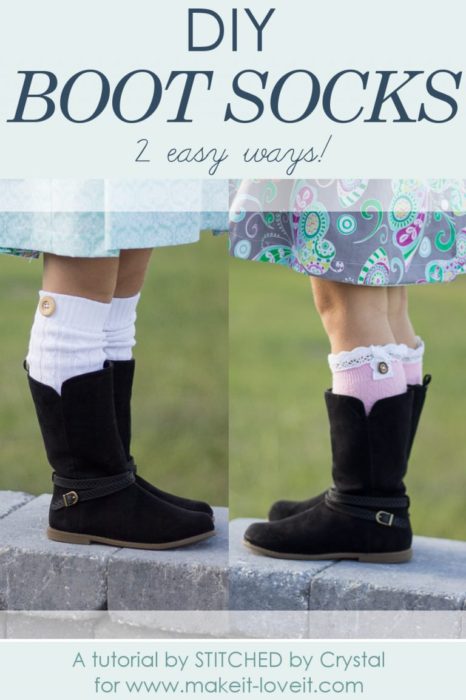 From MakeIt-LoveIt
Taco Salad in a Jar
Love taco salad? Make this ahead of time, the perfect portable lunch.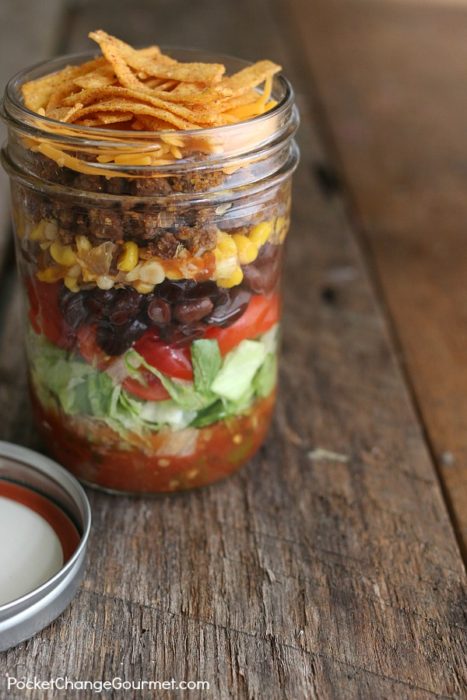 From PocketChangeGourmet
DIY Floating Window Shelves
Have a lot of plants? Try these DIY shelves and they'll all get plenty of light.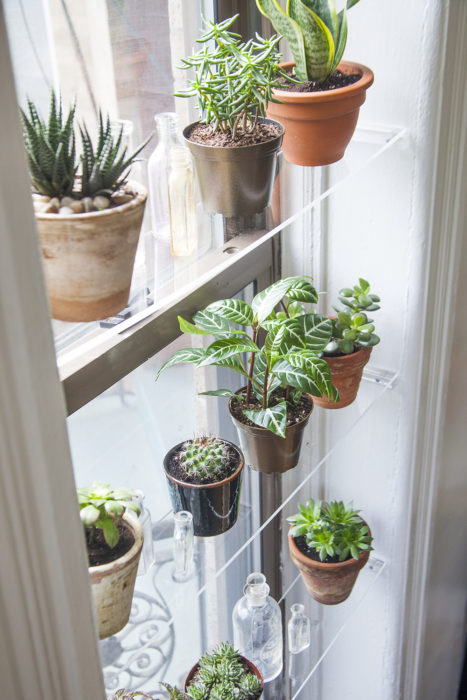 From DesignSponge
Manicure or Pedicure in a Mason Jar
Love pretty nails? Everything fits easily in a mason jar, makes a great gift idea too!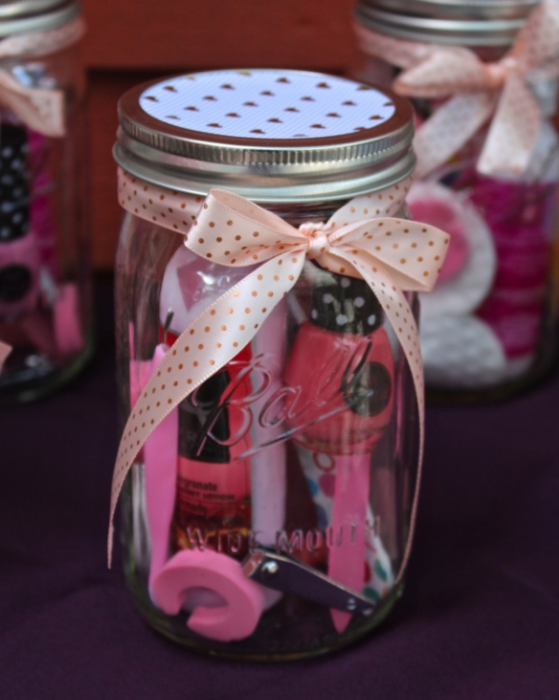 From WeekendCraft
Playroom Progress: Great Crate Book Storage
Everyone wants their kids to read books. But keep them organized with these eco-friendly crate bookcases.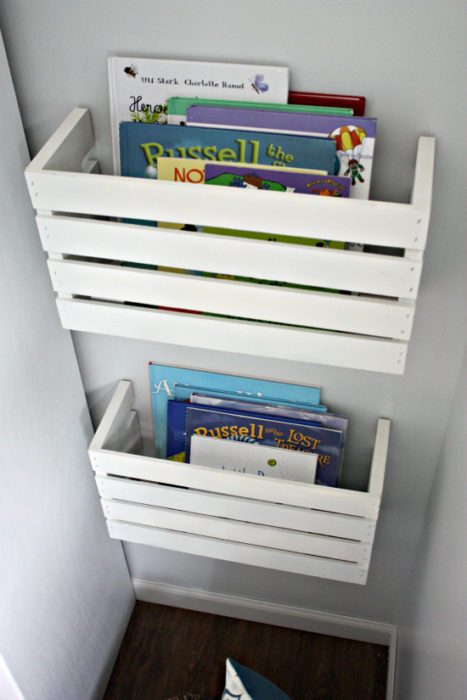 From IHeartOrganizing
diy project ashley's vintage suitcase coffee table
Here's a great eco-friendly hack. Take an old suitcase and turn it into pretty storage.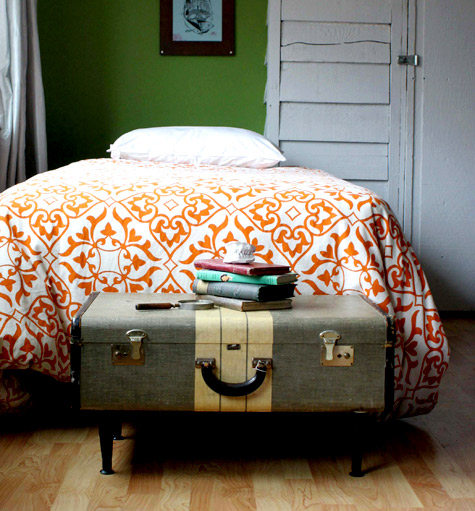 From DesignSponge
Tidy Tips Fabric Storage Bins
Doesn't this look pretty? Well organized and good looking too.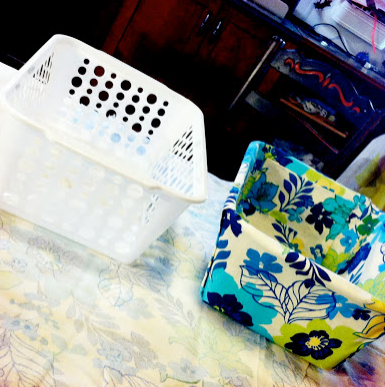 From JAndOFabrics
Remove the Red Wine Stains from Clothing
Love red wine? Drink it, don't wear it!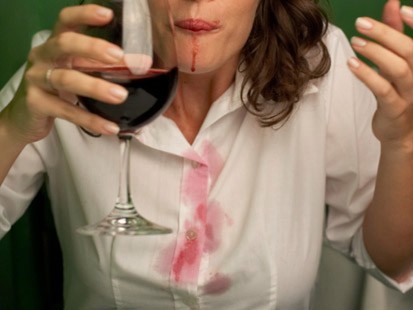 From TidyHouse
Organizing Purses on a Closet Shelf
Got a lot of purses? Get them organized so you can find them!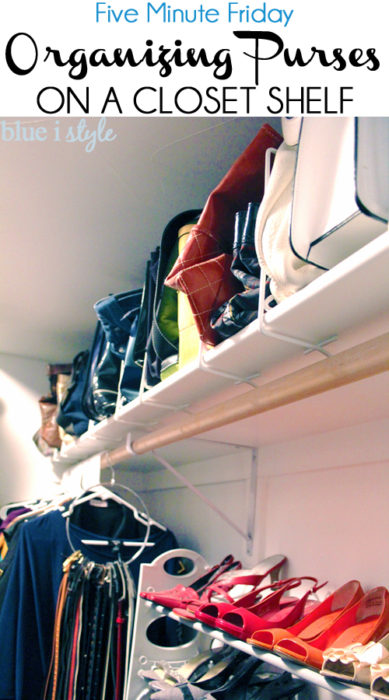 From BlueIStyleBlog
DIY slide-out scarf and belt organizers
Got a lot of scarves and belts? Keep them tidy!

From ViewAlongTheWay
How to Make Custom DIY Magnetic Tins
Want to keep your desk or kitchen tidy? Try these helpful tiny magnetic tins you DIY.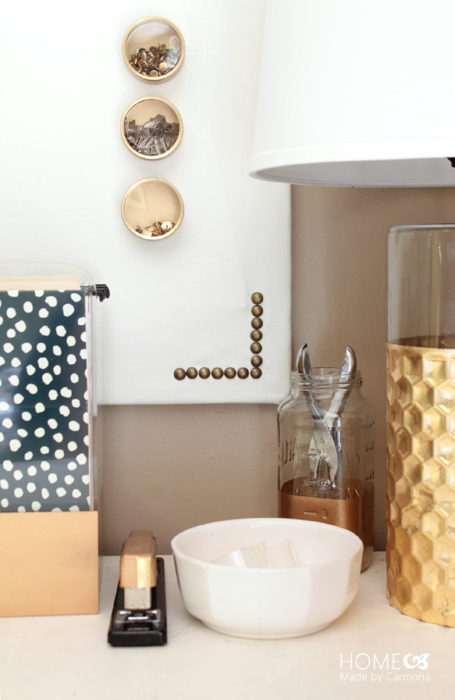 From TaterTotsAndJello
DIY Clutch Organizer
Its easier than you might think to organize your clutches. Just use a little kitchenware.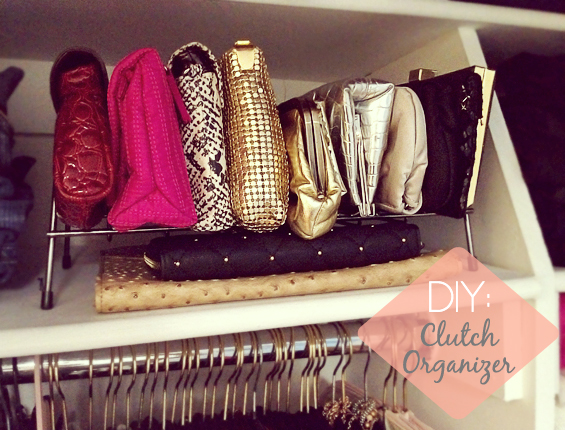 From FabulousFashions4SensibleStyle
My Way How to get rid of lint balls
Hate lint? Now you can totally remove it!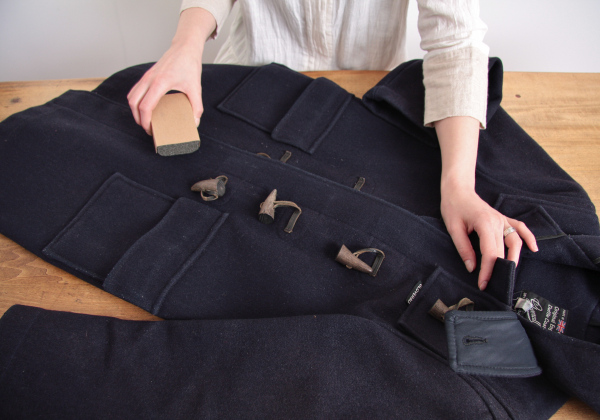 From LarkAbout
Genius! The Free Kitchen Hack for Every Squeeze Bottle
Love squeeze bottles? Now you can keep them organized.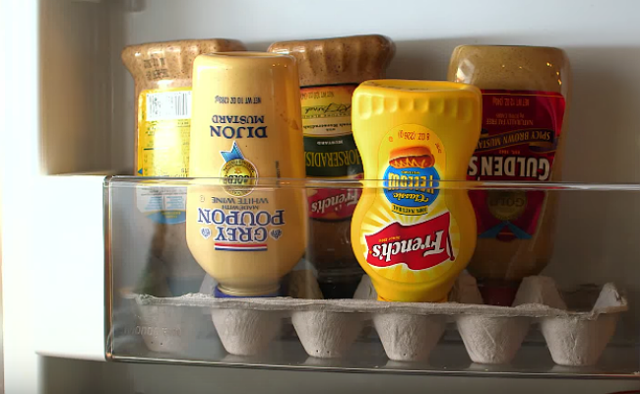 From BobVila
How to Remove Wax from Silver Candlesticks
Love silvercandle sticks? Let them look their best.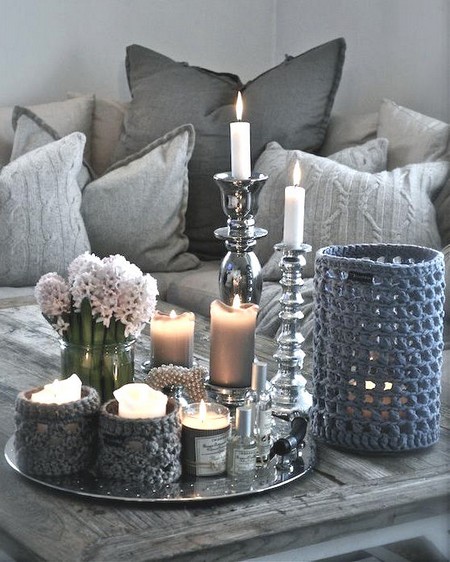 From TidyHouse
Pool Noodles Repurposed Into Boot Supports
Aren't these great? Use pool noodles to keep your boots in shape.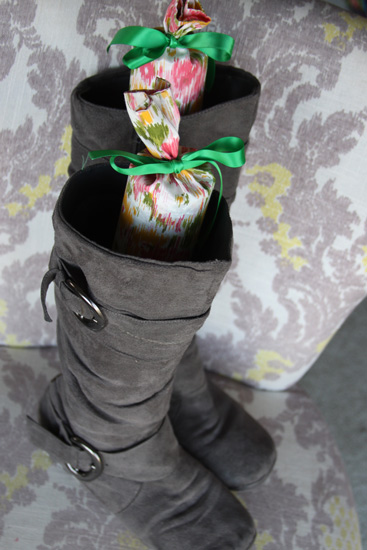 From ASpottedPony
GET ORGANIZED IN 2014: MAKE A POPSICLE STICK & MASON JAR CHORE CHART!
Want to keep the kids and their chores organized? Try making a fun chart like this.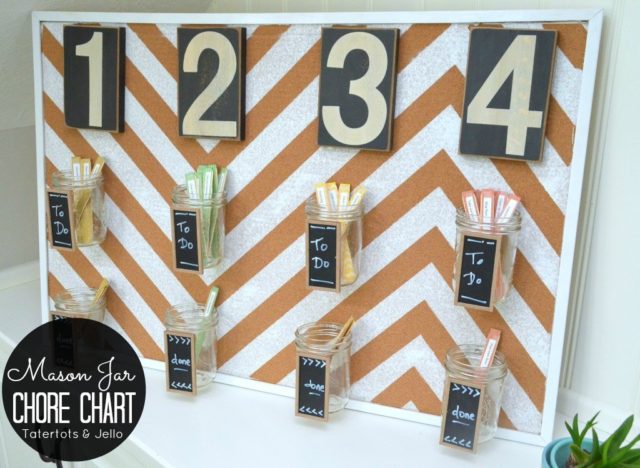 From TaterTotsAndJello
Easy Snack Station for Kids
Have kids? Why not organize their snacks nicely?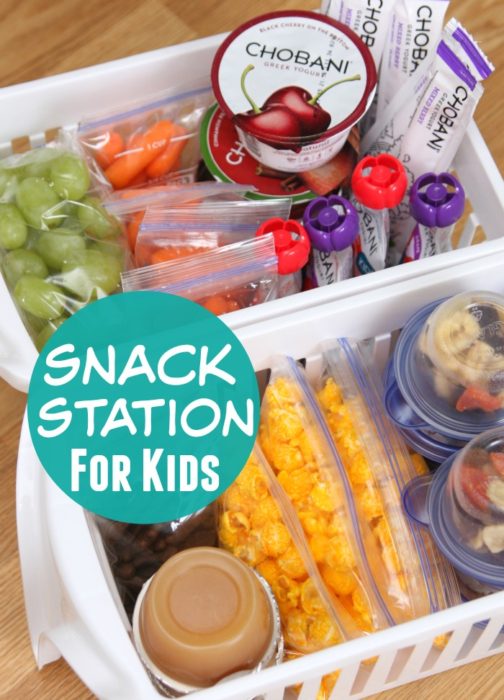 From HappyGoLuckyBlog
Create a Sliding Storage System On the Garage Ceiling
Keep things in the garage organized. If they are on the ceiling, they won't get wet when the garage floods too.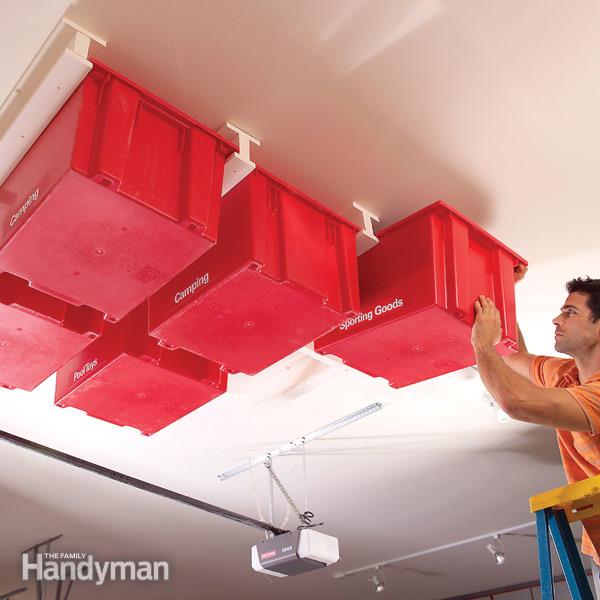 From FamilyHandyman
The Most Effective Way to Clean Sliding Door and Window Tracks
Have sliding doors or windows? Keep them clean.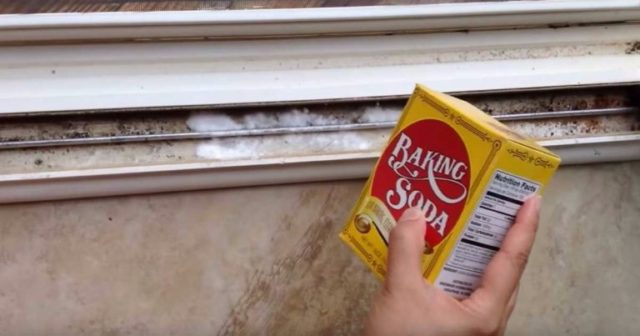 From TidyHouse
PUMPKIN SUCCULENT PLANTERS DIY
Be eco-friendly and make planters out of great containers like pumpkins. Don't these look fun for fall?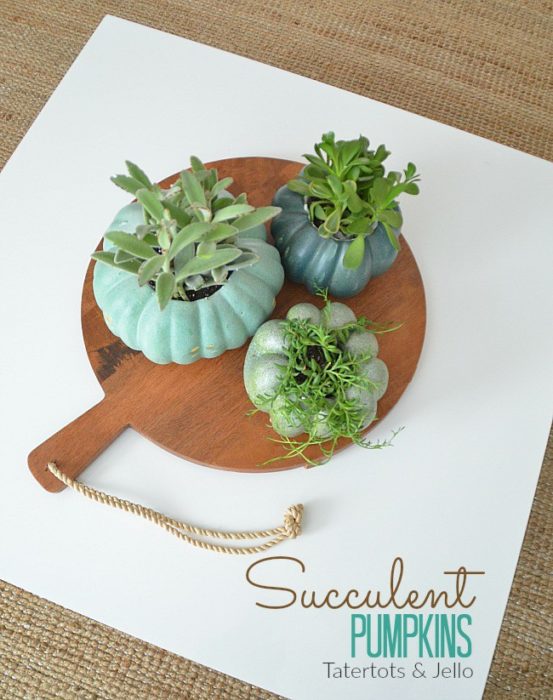 From TaterTotsAndJello
Organized Freezer Drawers
Tired of the freezer being jammed with stuff? Get it organized finally!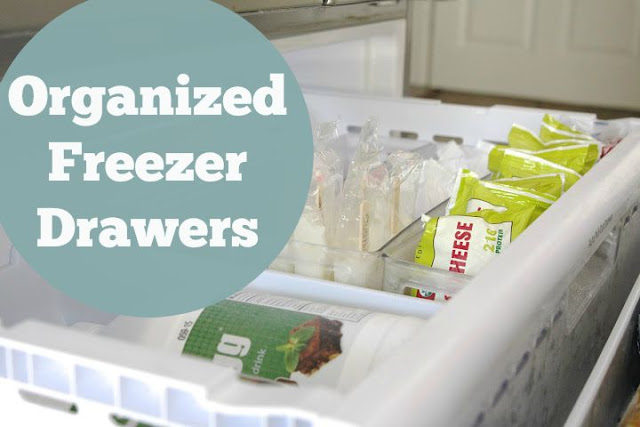 From SimplyOrganized
Genius Put Your Favorite Drinks on Tap at Home
Bring the bar or restaurant home. Its easier than you might think!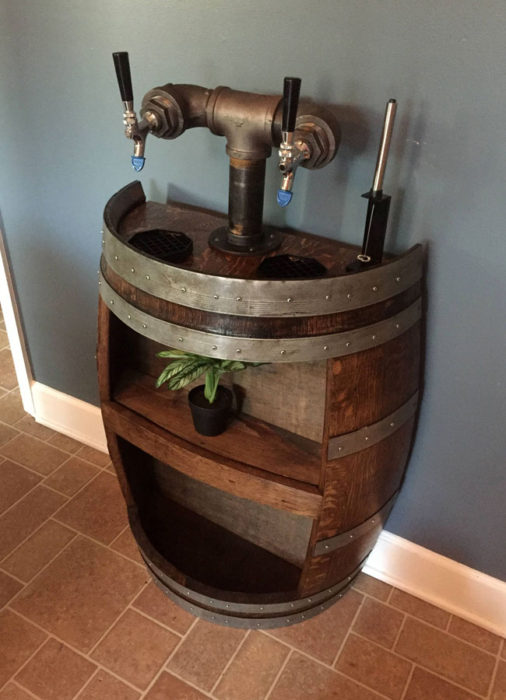 From BobVila
Stacked leaning garage bike rack
Does your family love to bike? Here's a way to organize them, without taking up a ton of space too.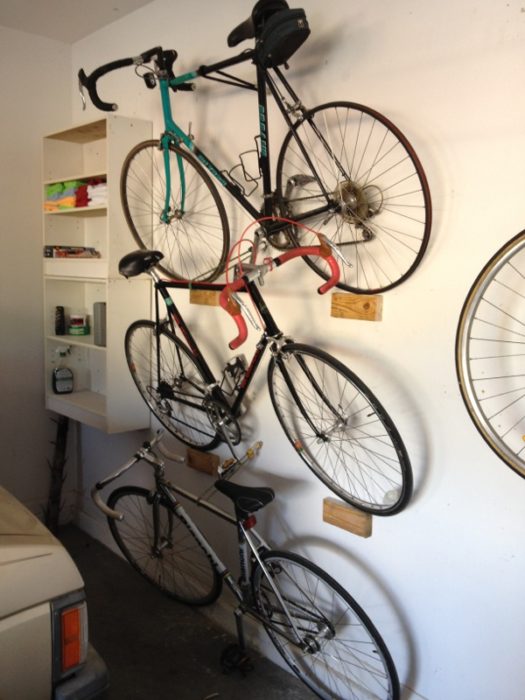 From Reddit.com, posted by snicker7
DIY Lite Declutter with a Coffee Mug Tree
Too many coffee cups? Tidy up with a coffee cup tree.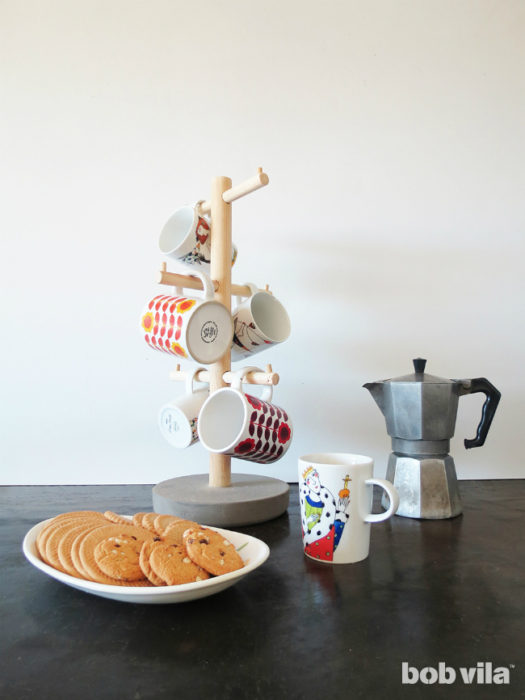 From BobVila
The DIY garden tool storage idea that will save your sanity
Don't just toss garden tools around. Time to organize them.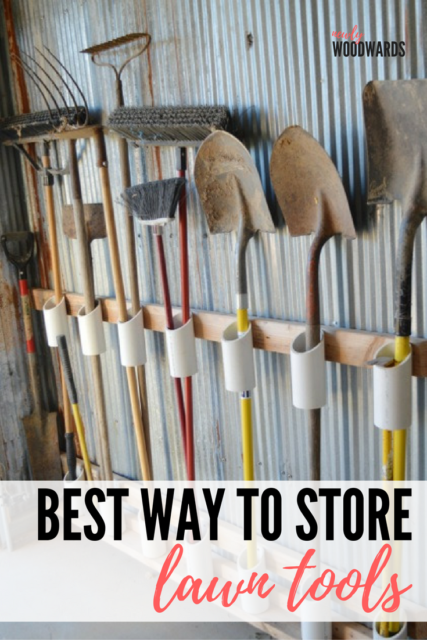 From NewlywoodWards
Genius The In a Pinch Vegetable Peeler
Need to peel veggies but can't find the peeler? No worries, just grab this!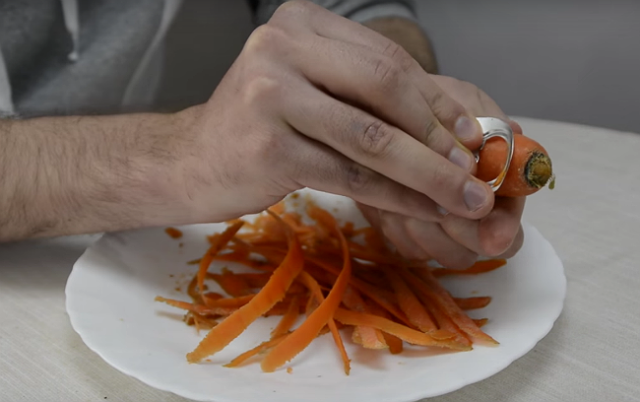 From BobVila
Garage Storage Space Saving Sliding Shelves
Short on storage in the garage? Try these shelves.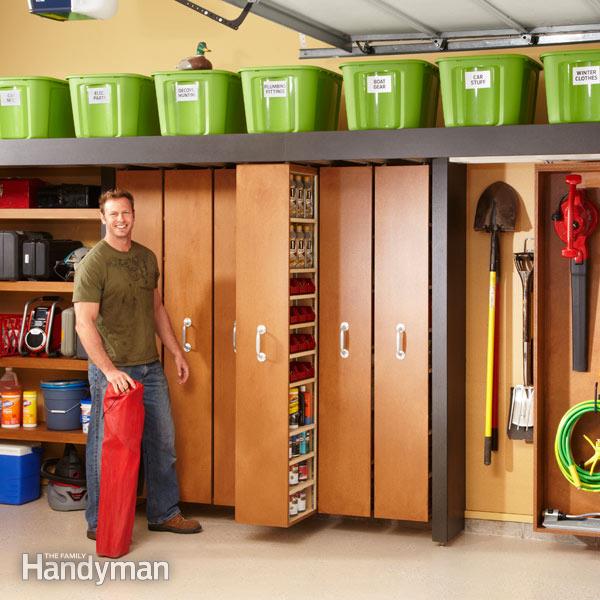 From FamilyHandyman
DIY Lite Craft a Homemade Cutting Board
Here's a great kitchen DIY – a cutting board. Make one exactly the size and shape that you need.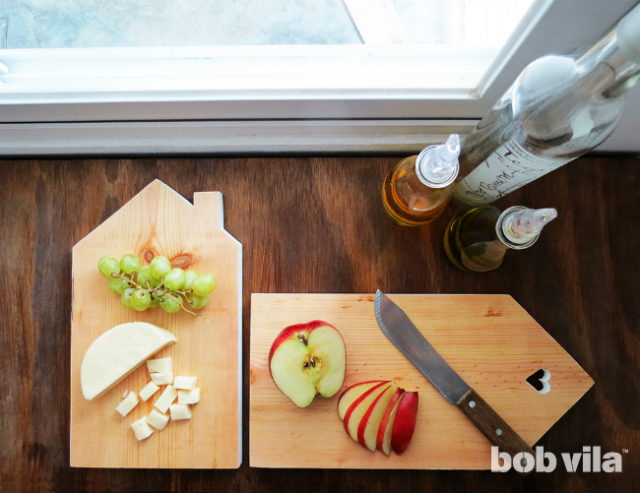 From BobVila