Now who can resist the beauties of the Fall season? The vibrant autumn leaves that crunch under your feet. Pumpkin and apple picking. Fresh apple cider. A bit of chill in the air, so you need to put on your favorite sweater or jacket. Its time for Fall Festivals, Back to School, Halloween and Thanksgiving. So much fun happens during the fall!
That's why we know you're going to want some terrific craft ideas, just to celebrate Fall. We've found you 40 of them, from beginner through advanced level craft projects. You'll especially be pleased to find lots of crafts here to decorate your home or to give as gifts! So if you'd like to make something nice to thank your child's teacher, you have many choices here.
One of the things that we noticed right away about Fall crafts is their vibrant colors! If you are looking to add a bit of a "pop" or color to your front door with a wreath or some colorful pillows, this is a great way to do it. Who says that summer with blooming flowers and beaches is the only bright season around? Some of the most popular colors include orange, yellow, brown, green, purple, white and metallic accents too.
Fall doesn't have to be all outside, why not welcome it into your home with a few of these fun crafts? Choose your favorites and everyone can enjoy a bit of the beauty of Fall while they sip a cup of tea or coffee, watching the leaves fall outside. Happy Crafting!
Fall Mason Jar Craft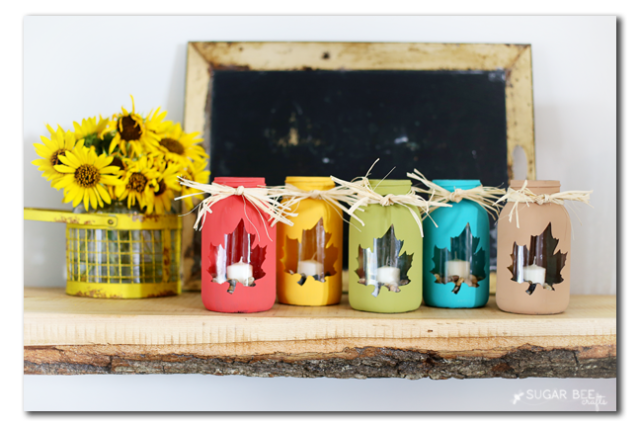 Here is a simple fall themed craft using mason jars. Decorate any room to enjoy fall more!
By SugarBeeCrafts.com
DIY Fall Leaf Garland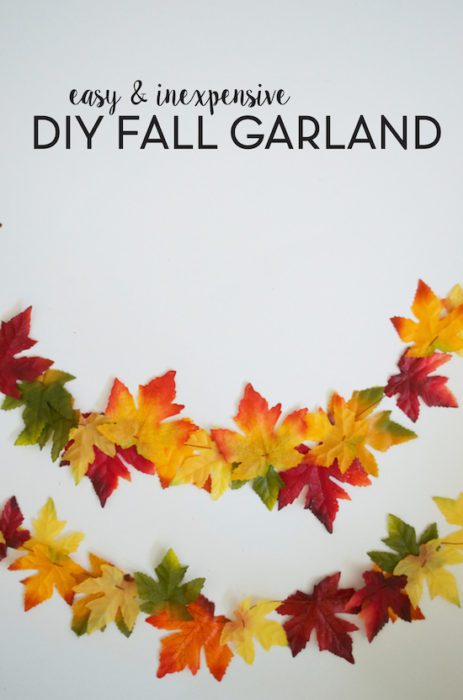 Love garlands? Here is an inexpensive one to make for fall.
From SincerelySarad.com
Set of 4 Fall Mason Jars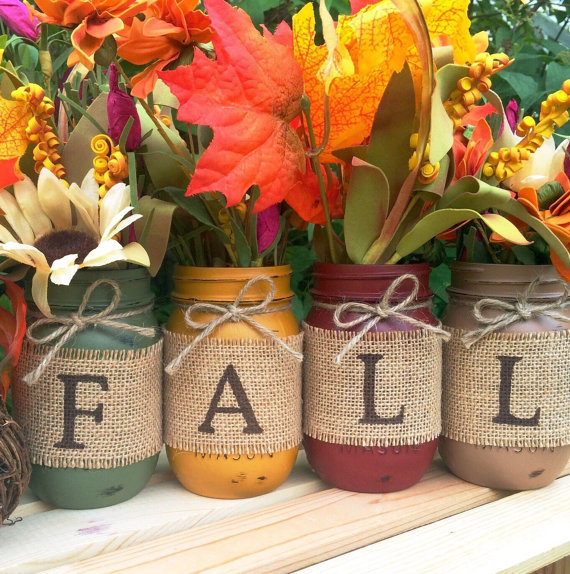 Collect fall leaves and folliage to decorate your home. These mason jars are perfect for home decor.
From Etsy.com by MidnightOwlCandleCo
Sequin Striped Pumpkin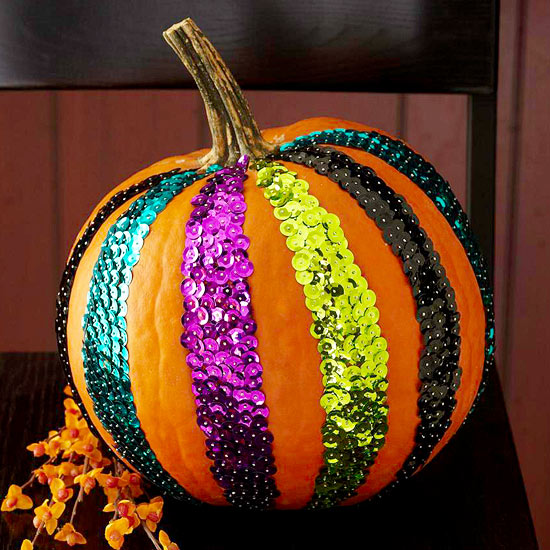 Make a pumpkin that everyone notices! This is a simple craft even beginners can do.
At BHG.com
DIY Glitter Leaf Garland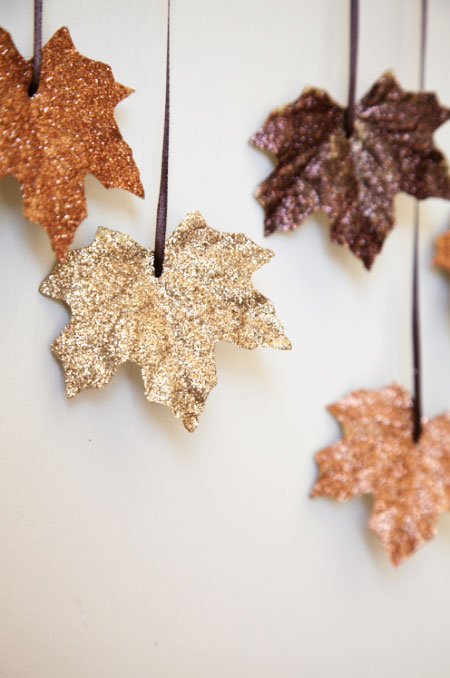 Want a fall garland with a bit of sparkle? Try this one!
Located at HelloWonderful.co
DIY Flannel Coasters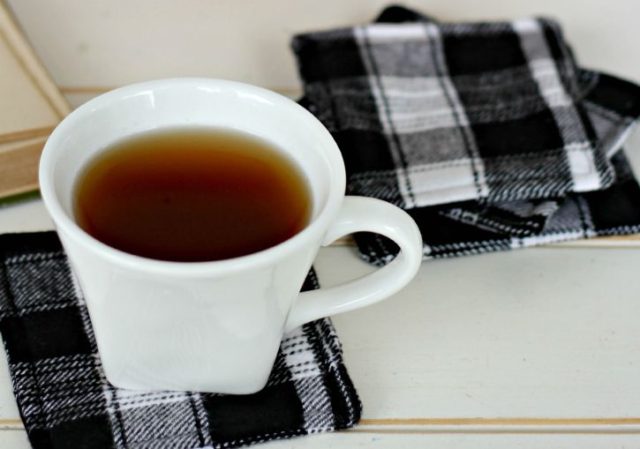 Now your tea or coffee can be cozy during fall. Make these flannel coasters!
Located at ViewFromTheFridge.com
Pinecone Wreath

This is a very classic fall craft. It is a lot of fun to pick up the pinecones with kids!
From FeliciaKramer
Ombre Wine Bottles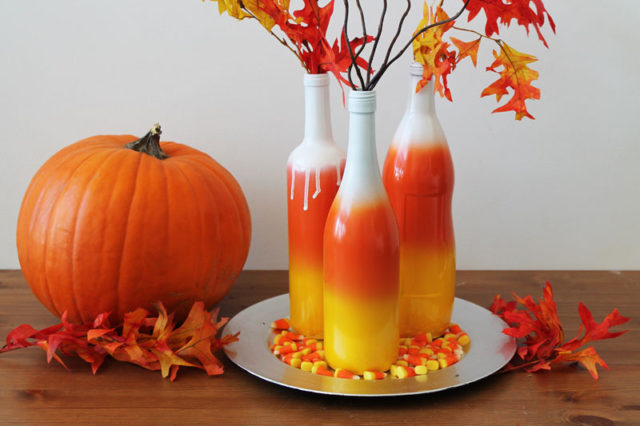 Love candy corn? With a few wine bottles and paint you can make vases to decorate for fall!
From Brit.co
Paper Pumpkin Luminary Halloween Decorations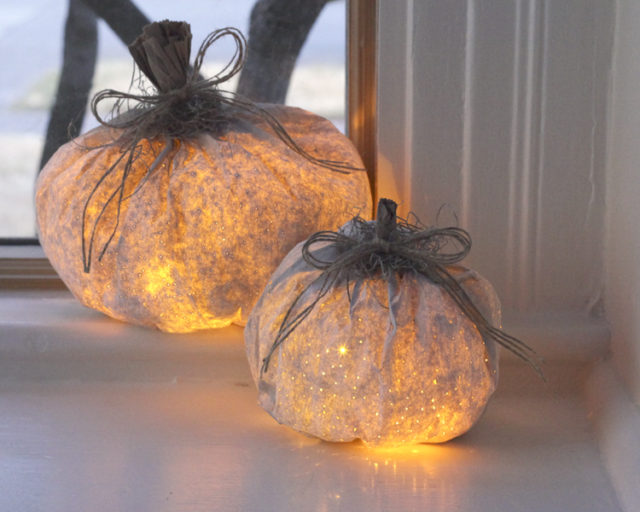 Perfect for your fall, harvest moon or Halloween parties. These are sparkly and fun!
How Make a Pinecone Garland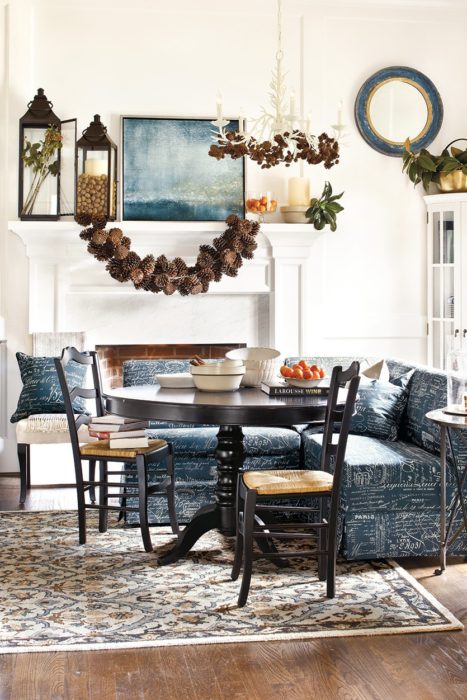 This is a very classic fall craft. It is simple to make and your family will enjoy it.
Fall Candle Centerpiece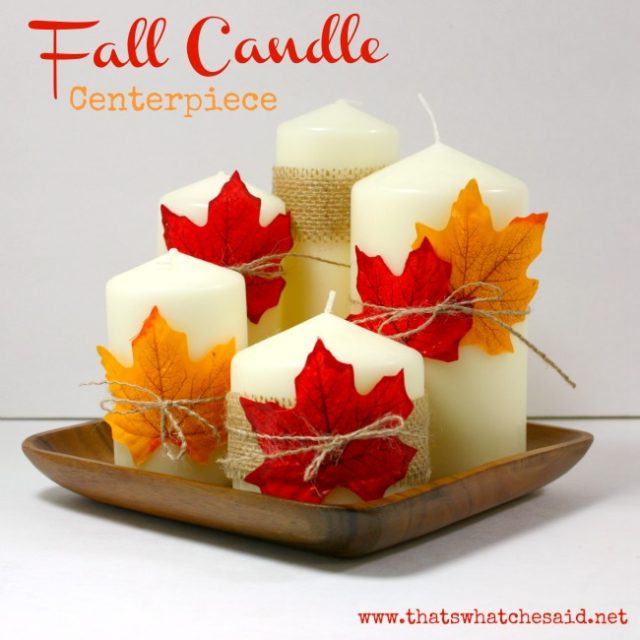 With burlap and autumn leaves this is a very seasonal centerpiece. One you can also make quickly.
DIY Leaf Bowl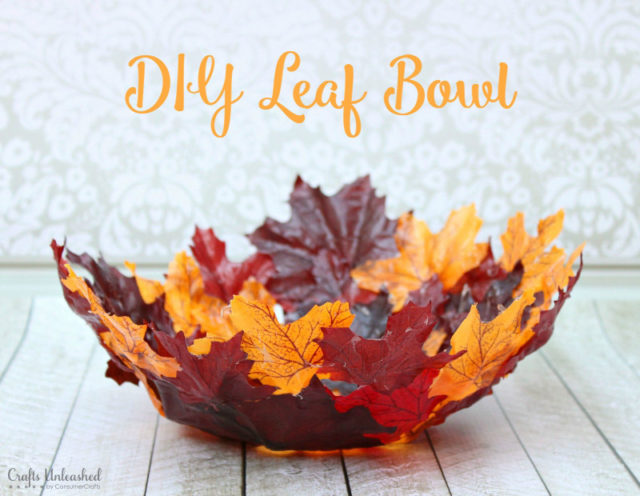 What says "fall" more than autumn leaves? Make this bowl to hold items you always use so that you enjoy it all season.
How to Make DIY Scented Pinecones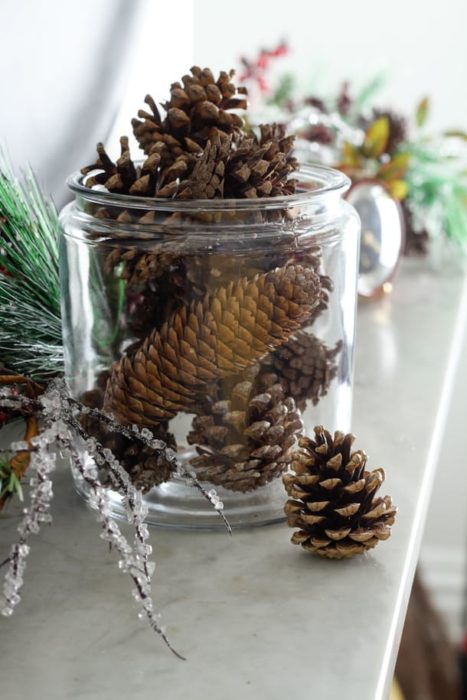 Keep the scent of fall in your home with pinecones that smell delicious. You can DIY your own too!
Fall Candle Centerpiece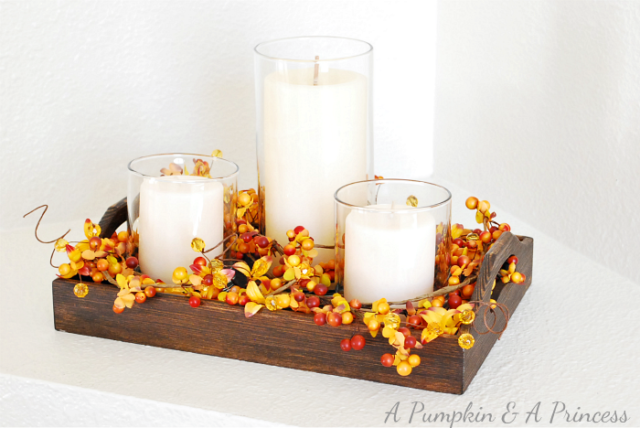 Here is a classic fall centerpiece. It is perfect for a side table or anywhere you'd like to add a little glow!
Located at APumpkinAndAPrincess.com
DIY Fall Pillow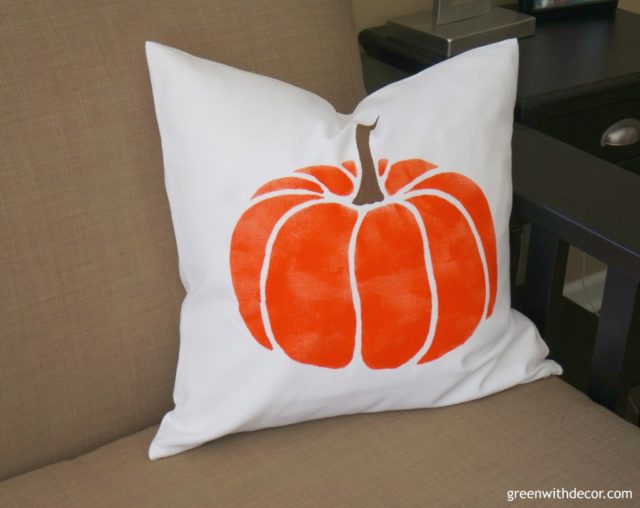 This pillow is made with a stencil set. It is perfect for a beginner to try!
From GreenWithDecor.com
DIY Candy Corn Pinecones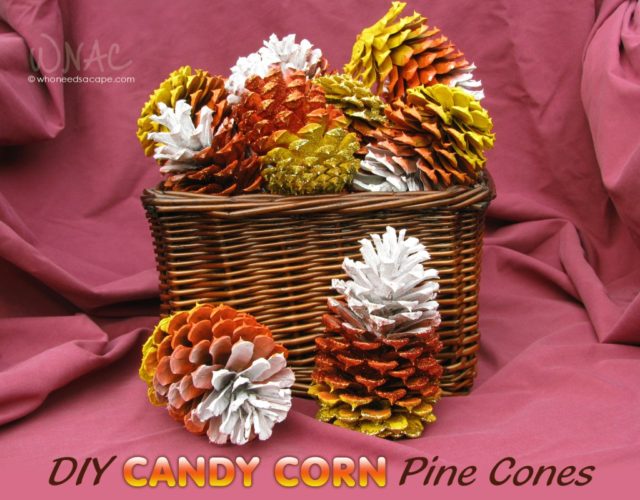 Love candy corn? Here is a fun fall craft to make.
Fall Candy Corn Jars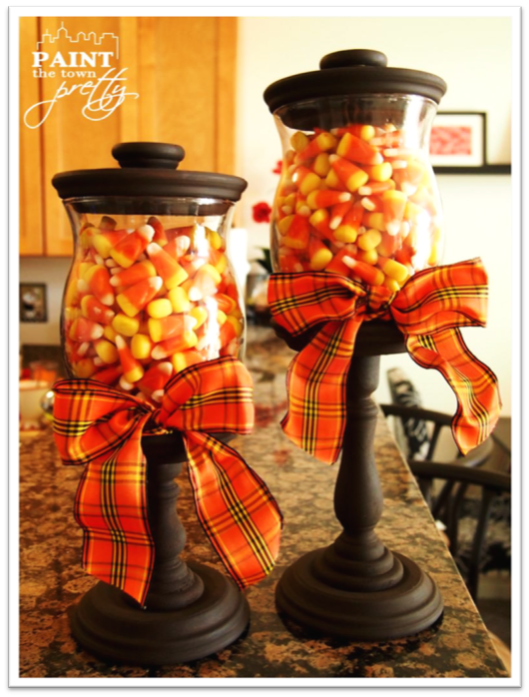 Perfect for a party or simply to welcome guests to your home. These jars are chock-filled with candy corn.
Located at PaintTheTownPretty
Monogram Pumpkin Tutorial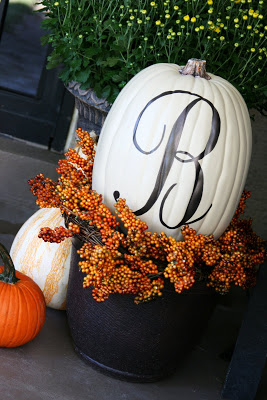 This is perfect to welcome people to your home. Use a stencil or free write your initial.
From RadioButlers.Blogspot.com
Halloween Painted Jar Luminaries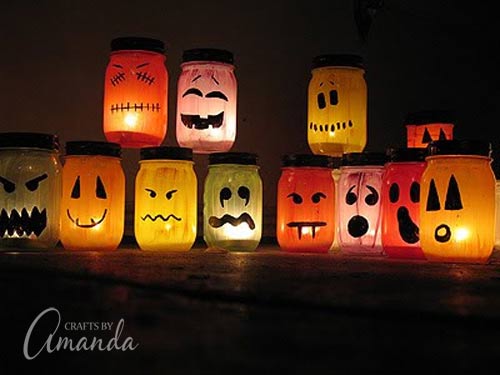 Make spooky or silly faces. These are fun for Halloween!
Located at CraftsByAmanda.com
Pottery Barn Pumpkin Pillow Knock Off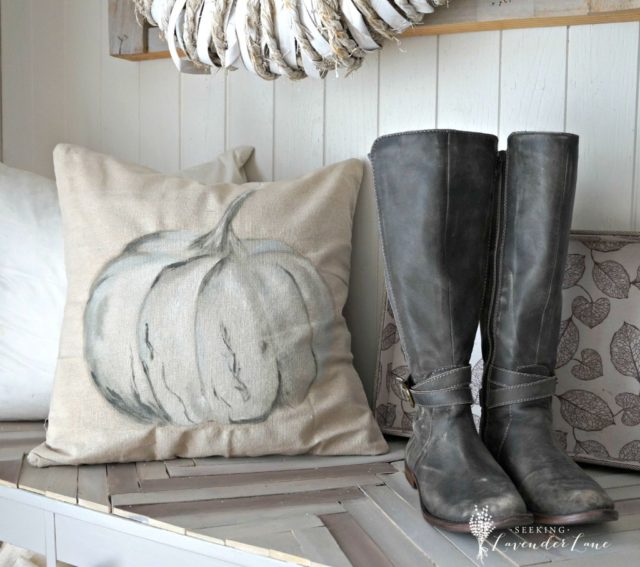 Love Pottery Barn style? Try this knock off pillow DIY.
Decorating at the Dollar Tree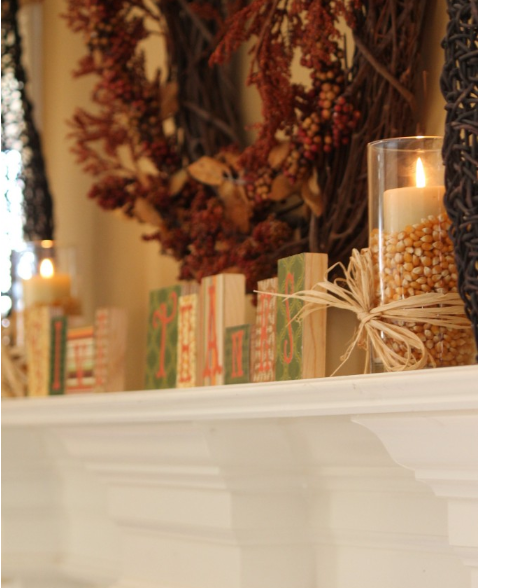 Even on a budget you can have a lovely fall decor. Use popcorn kernels as a fun theme!
Fall Floral Wreath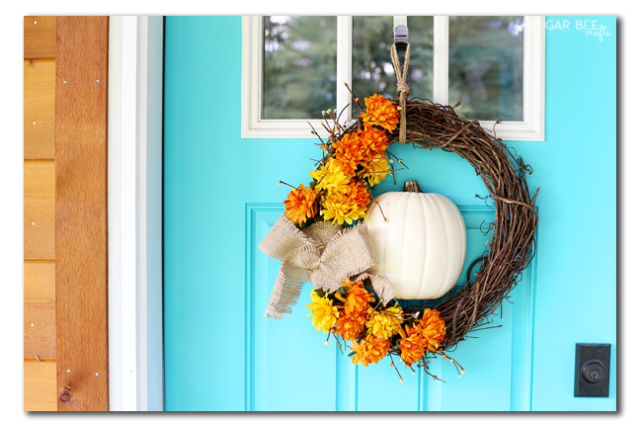 Welcome fall & guests at your door with this pretty wreath! Made with fun fall flowers and colors.
From SugarBeeCrafts.com
DIY Fall Pillows and Free Printables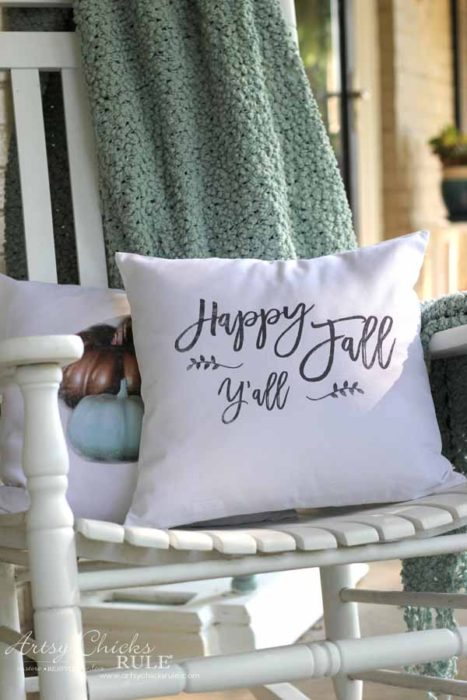 Here are several fun pillow projects for you, perfect for fall. Make one or all of them!
DIY Fall Mason Jar Centerpiece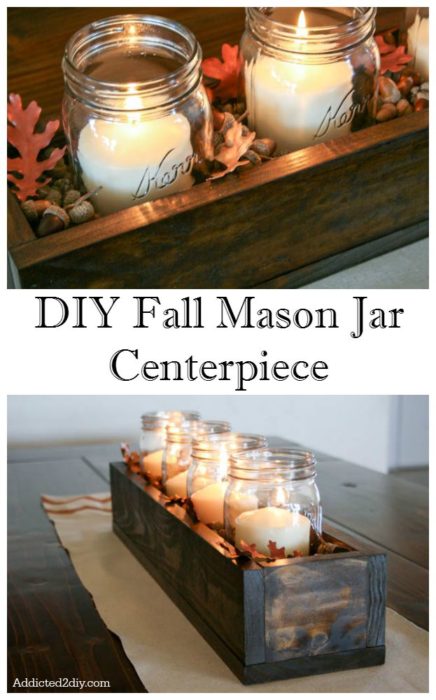 Make your home glow with warmth this fall. Here is a fun Mason jar craft.
Pumpkin Burlap Wreath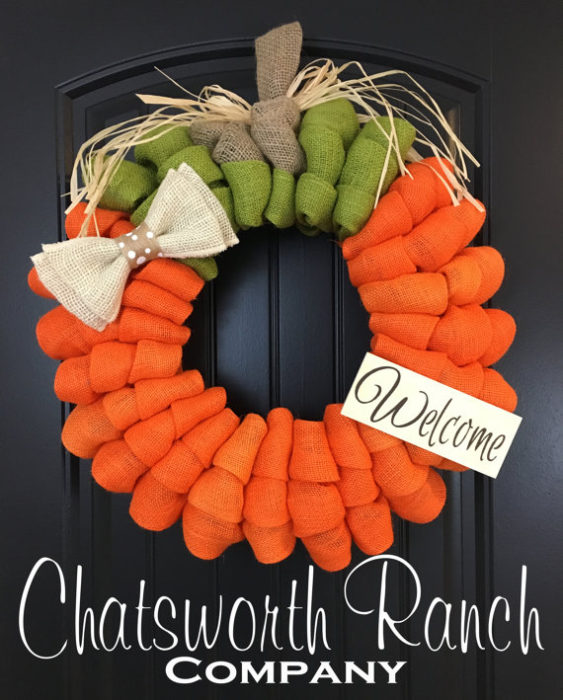 Here is a charming fall wreath. It looks like a pumpkin, made from burlap.
From Etsy.com by ChatsworthRanchCo
Mason Jar Fall Luminaries Craft

With a little tissue paper, you can show the bright colors of the falling leaves. Put these on your walkway or inside.
Stuffed Pumpkins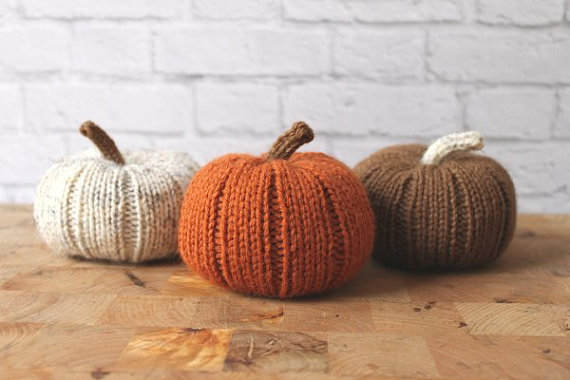 Like needlework and sewing crafts? Why not make some plump pumpkins?
Easy No Sew Burlap Pumpkins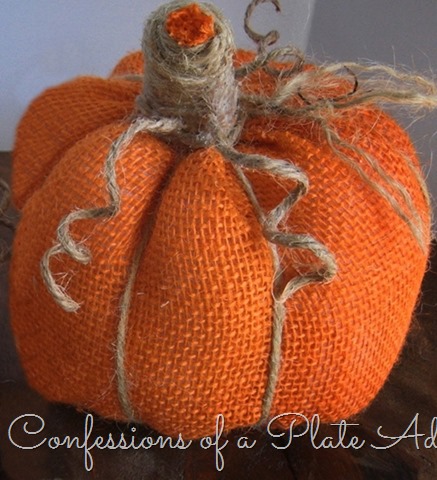 Here is a fun fall themed decor you can make. No sew burlap pumpkins!
Located at ConfessionsOfAPlateAddict
Jack O Lantern Luminaries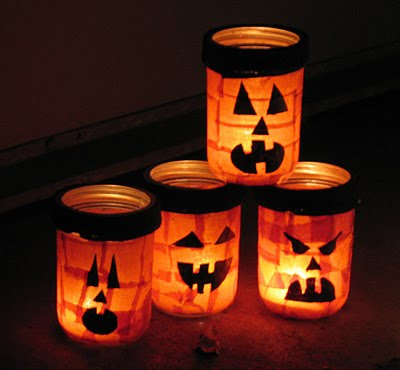 Not every Jack O Lantern needs to be carved. Some are made with a little glue and tissue paper!
From FunFamilyCrafts.com
Easy No Sew Fall Garland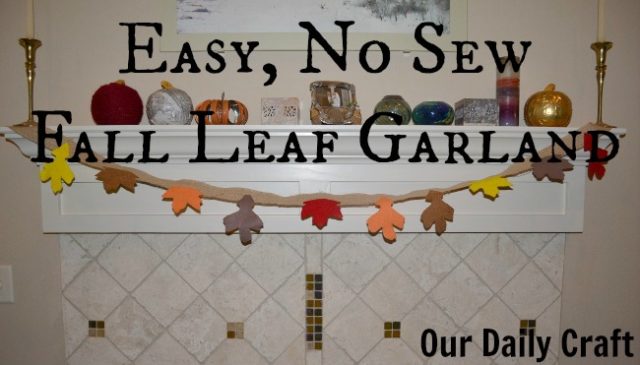 Welcome guests to your home with a fun fall garland. This one is super simple, its no sew!
At SugarBeeCrafts.com By OurDailyCraft
Sunflower Wreath Tutorial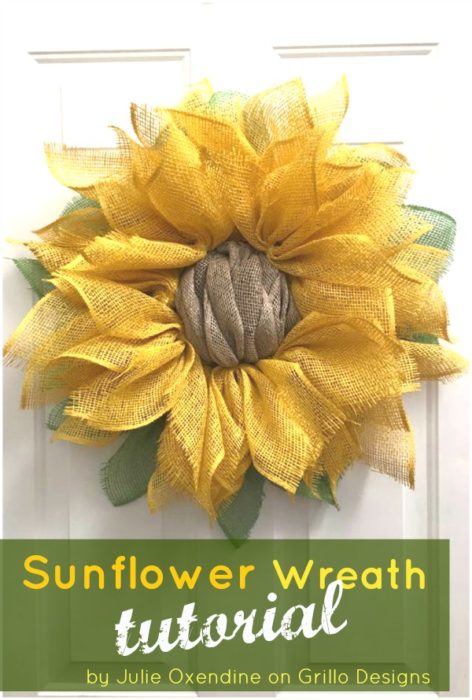 Sunflowers are a very popular fall flower. Why not make a wreath to enjoy them all season long?
DIY Pumpkin Vase


Here's a way to decorate any table. With a fun pumpkin vase you DIY.
Located at APumpkinAndAPrincess.com
Owl Pillow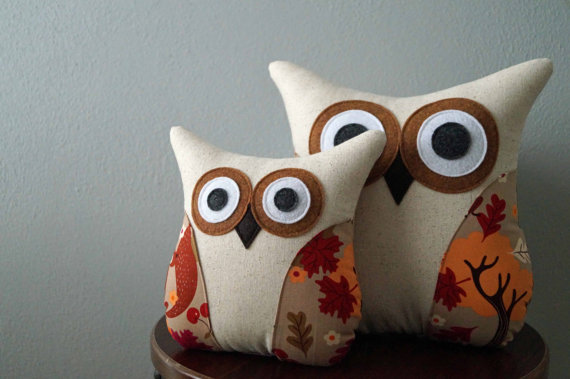 Friendly and fall themed, these pillows are perfect for the season. These could decorate your living room for fall.
From Etsy.com by ATwistedThread
Fall Pumpkin Floral Arrangement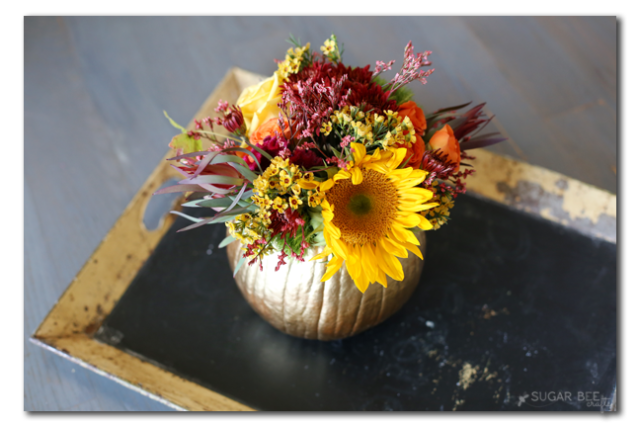 One of the best ways to decorate your home is with seasonal flowers. Try this Fall flower arrangement, its easy and fun.
From SugarBeeCrafts.com
Purple and Mustard Yellow Fall Wreath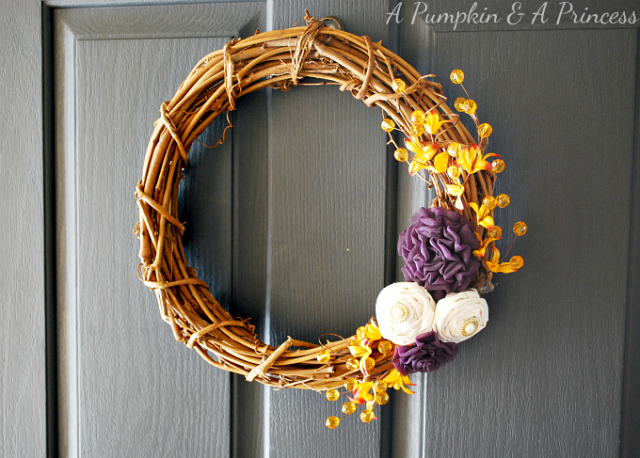 Both stylish and simple, here is a great fall wreath. It has classic fall colors.
Front Door Wreath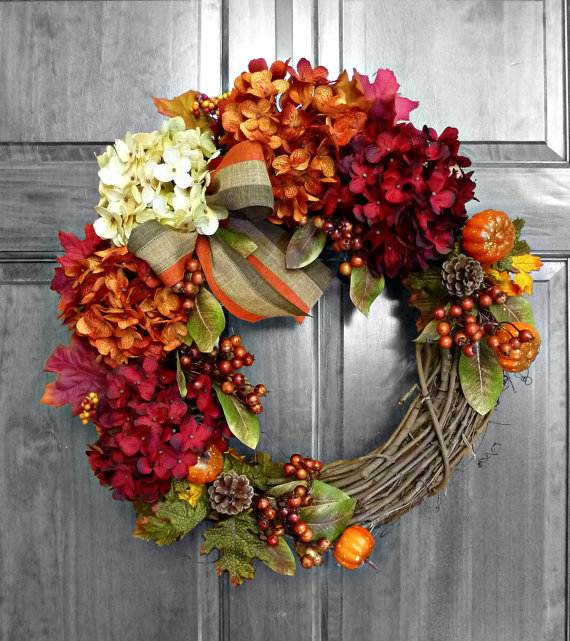 Full of Hydrangeas this wreath is perfect for fall. Bright and colorful!
Located at Etsy.com by RefinedWreath