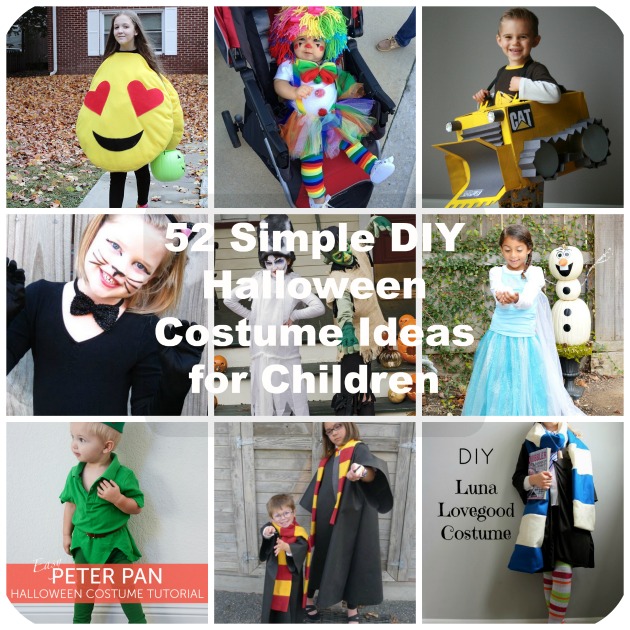 Halloween is just around the corner! If you are the DIY and crafty type, then we bet you would love to make your kids' Halloween costumes. But it can be a little intimidating, when you see some of the intricate ones out there! Get ready to smile & also to take the kids Trick or Treating, because we've found you 52 fun and simple kids' costume ideas that you can make.
Even if you are a beginner and have never made a costume before, you can feel confident that these projects will work well for you. We've also found you a nice variety – costumes for older children, toddlers and even your tiniest ones too! So whether you want to make an adorable lion costume or an elegant Cinderella or a not so spooky ghost, there are terrific ideas here to get you started.
Most costumes are no sew, so you don't have to fuss and stress about sewing even a single stitch. We advise you to get started early, remember that lots of other families are going to be getting ready for Halloween too. To get the best DIY supplies in your area, you'll find this easiest if you have a bit of time. This also helps you work on the costume in your free time without feeling "crunched" to do it in a super rush.
...
We always recommend that you ask your child what they want to be for Halloween and try to involved them if you can. Especially if you are making their costume, it can be a big disappointment for everyone if you work hard to create a terrific princess costume only to discover that your little one wanted to be a fairy or a clown! Happy DIY-ing and Happy Crafting!
Monarch Butterfly Wings Tutorial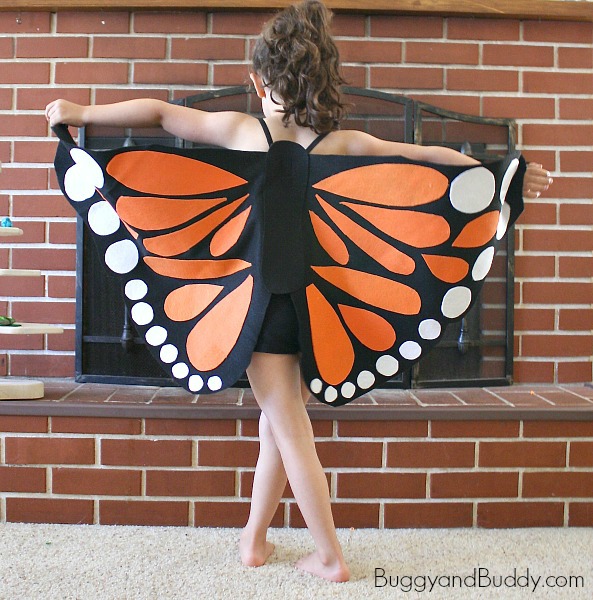 What could be more adorable than a little butterfly? Make these simple wings and then add black monochromatic clothing to compliment the costume.
Easy No Sew Ghost Costume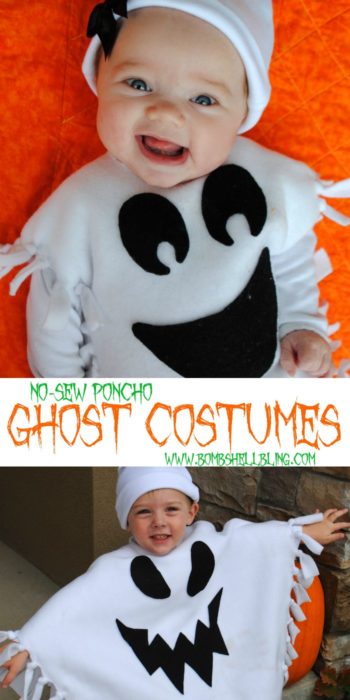 Looking for an adorable costume for a baby? Try this friendly – not so spooky! – ghost!
Baby Cow in Barn Baby Costume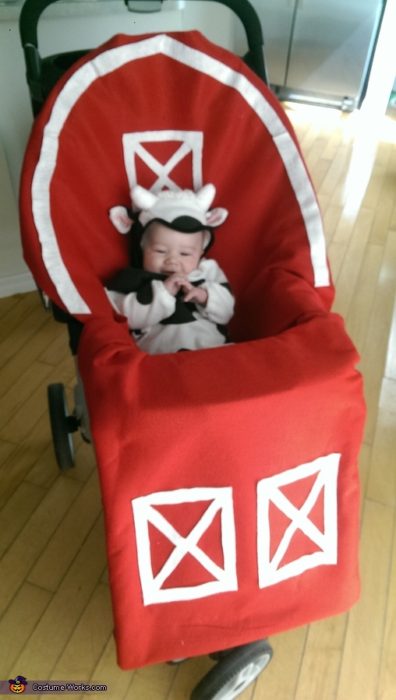 Looking for a sweet, simple baby costume that's all "wow!" Give this adorable cow costume a try!
From Costume-Works.com
DIY Bride Costume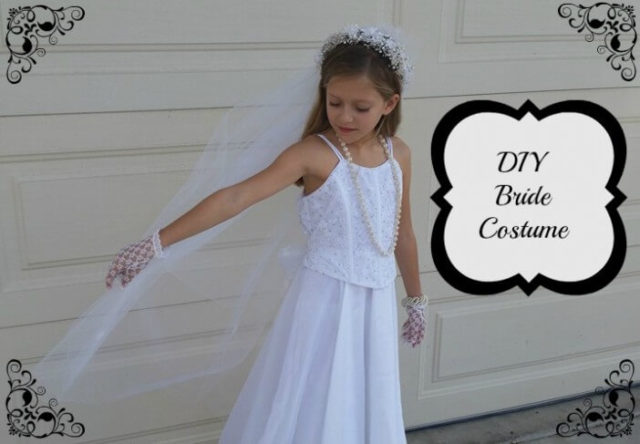 This is a sweet costume for a little girl. Its also a simple one you can DIY too.
Cat Costume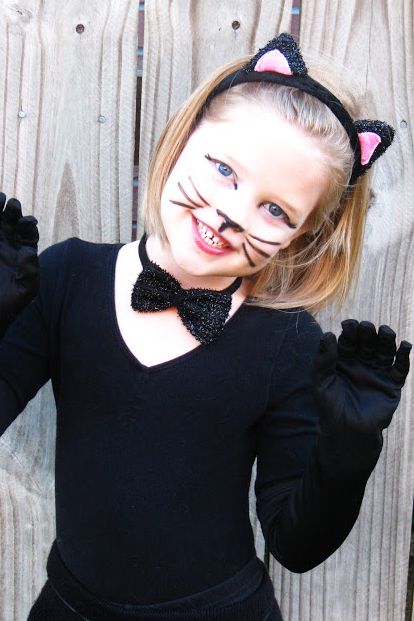 Meow! Here is a simple cat costume for kids.
At Pinterest.com, pinned by Michelle Peeler (no original source)
Make Me Mummy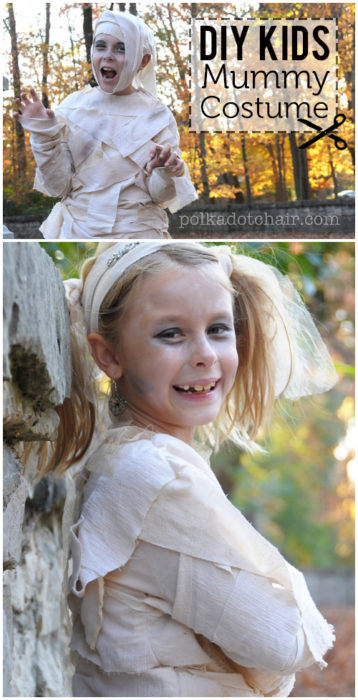 Sometimes the classic costumes are the best. Here's a simple mummy costume to try.
Light Up Princess Dress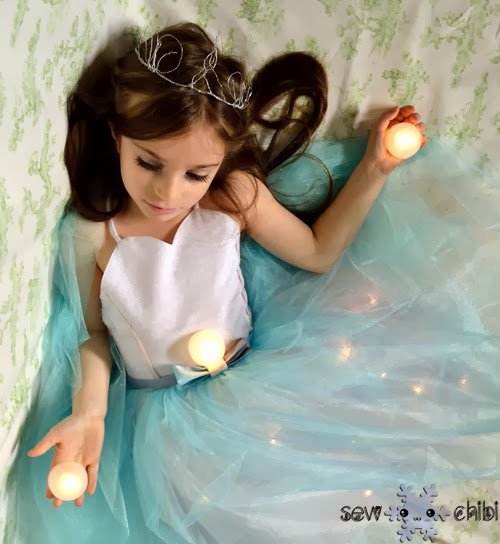 Does your little girl want to be a princess? Try this sparkly dress that actually lights up!
Located at So-Sew-Easy.com
The Vampire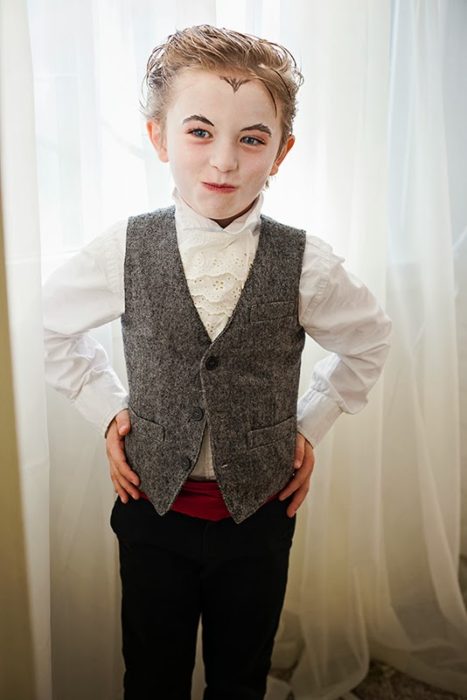 Here is an easy vampire costume. Its perfect for a boy or a girl.
The Fox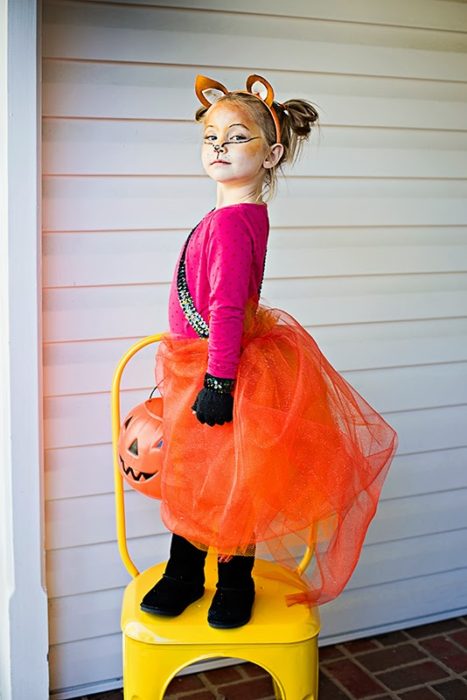 This is a fun costume for your little one. Give it a try!
From TheMoonLitNest.com
Coolest Homemade Dog Costume 15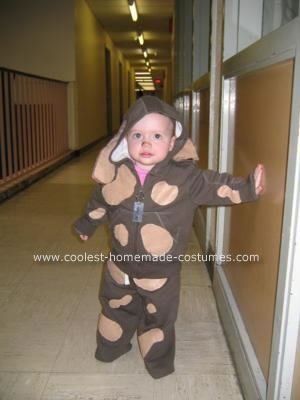 Here's a simple and fun costume for a toddler. If they love dogs, choose this one!
From Coolest-Homemade-Costumes.com
Quick Easy and Inexpensive DIY Horse Costume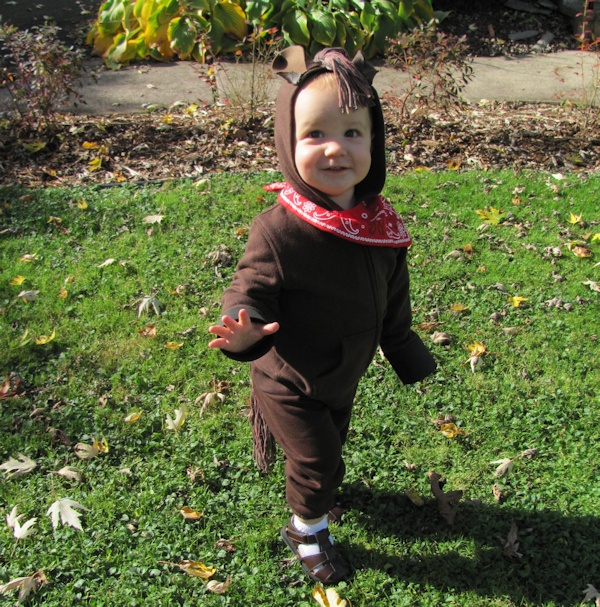 Looking for an adorable costume for your little one? Here is a simple and fun one to make.
Police Officer and Inmate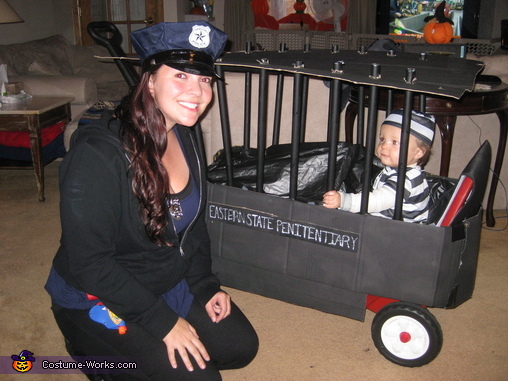 If you have a little one, a Mom & Me costume is a fun idea. Try this simple and funny one!
Located at costume-works.com
The Peacock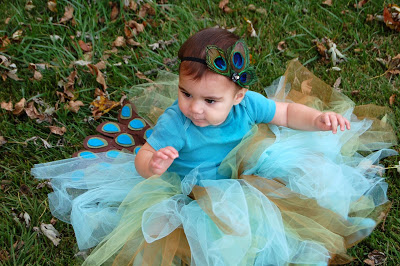 Bright and colorful, this is a unique costume. Its perfect for your little one.
From MoxieAndMischief
DIY Bulldozer Costume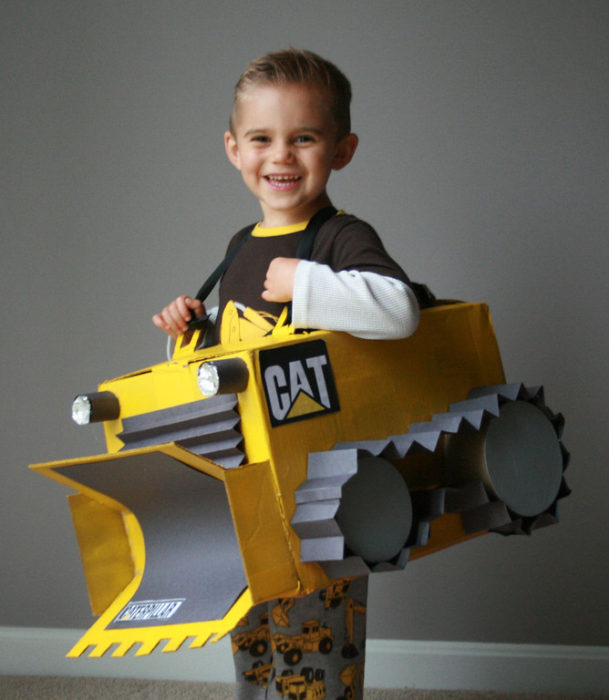 Have a kid who loves trucks, cars and everything with wheels? This bulldozer costume is sure to be a winner!
Easy Butterfly Costume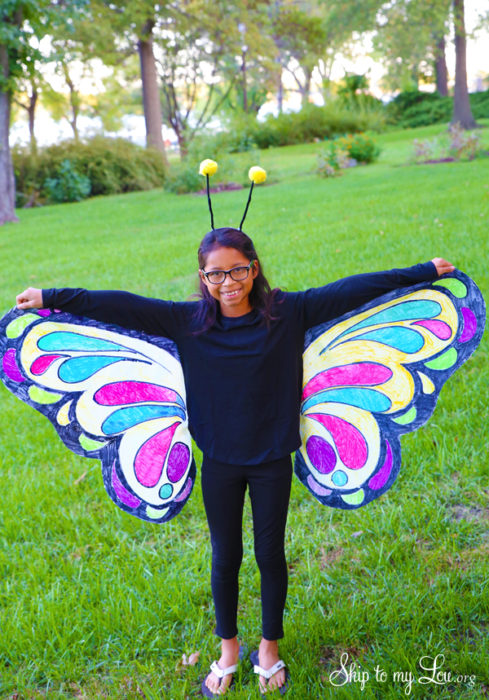 Here's a fun and colorful costume. If your child wants to be a butterfly, this is an easy costume to make.
Located at SkipToMyLou.org
Last Minute No Sew Lions Mane Halloween Costume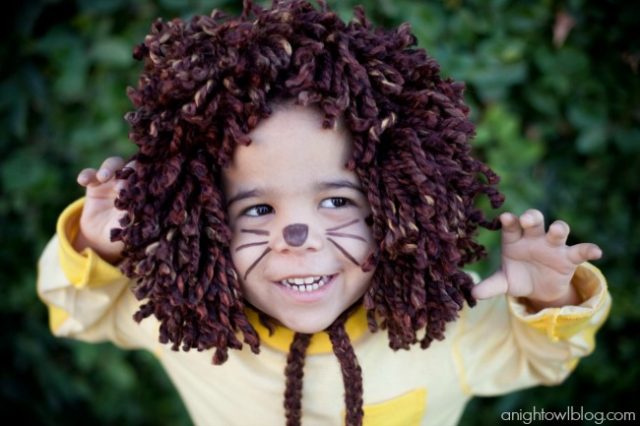 G-r-o-w-l! Here's a lion costume for your little one.
Located at ANightOwlBlog.com
Bride of Frankenstein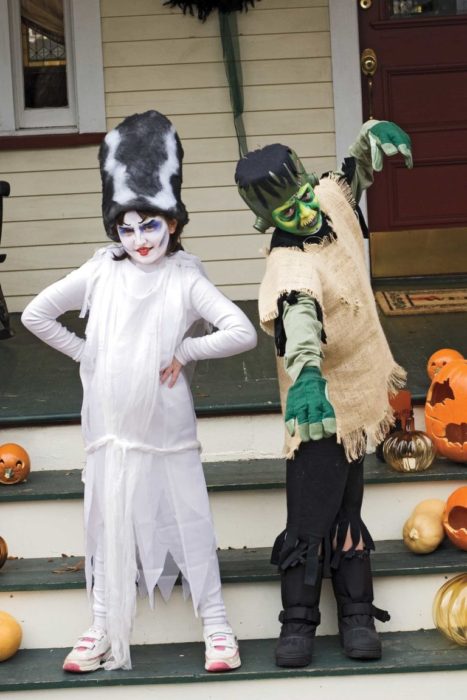 What a fun costume! This is also a great one you can DIY too.
Located at WomansDay.com
Robot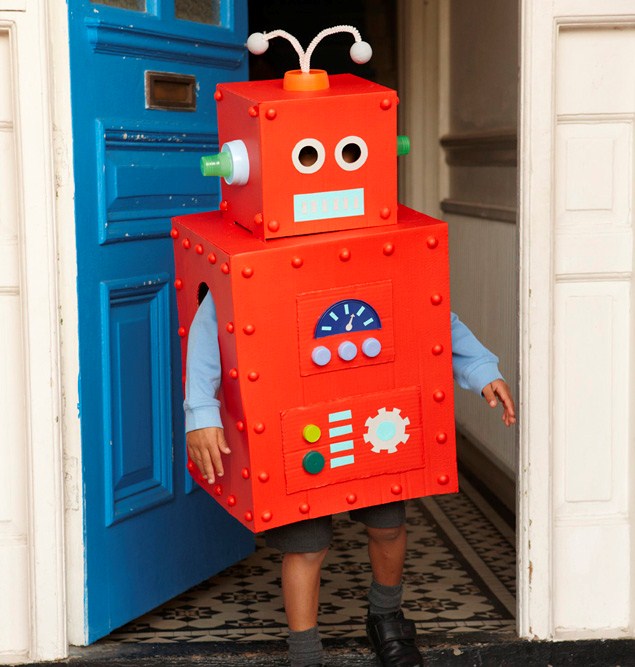 Beep, Beep! Turn old boxes into a new Halloween costume!
From MadeForMums.com
How to Make No Sew Mermaid Tails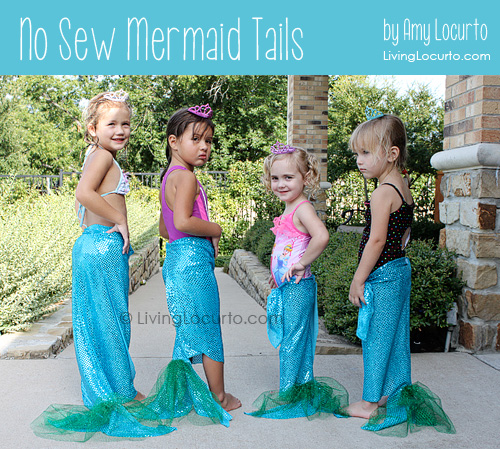 Does your little one want to be a mermaid for Halloween? Its easier than ever, try making this no sew tail!
Easy Snow White Prince Costume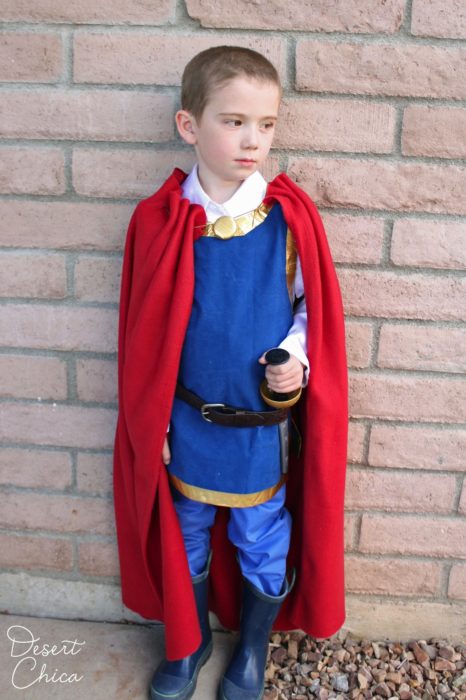 What a charming Prince costume! It is also easy and simple to make.
Located at DesertChica.com
Baby Clown Costume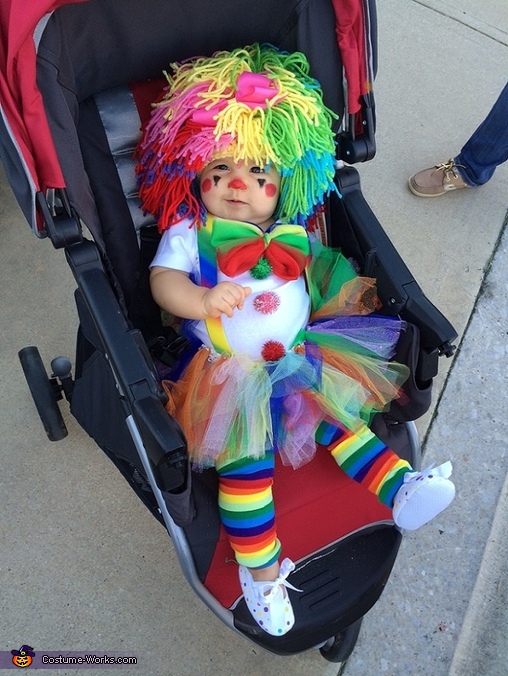 What a fun and colorful costume! Everyone smiles at a clown (and a baby of course)!
DIY Glinda and Wicked Witch Costumes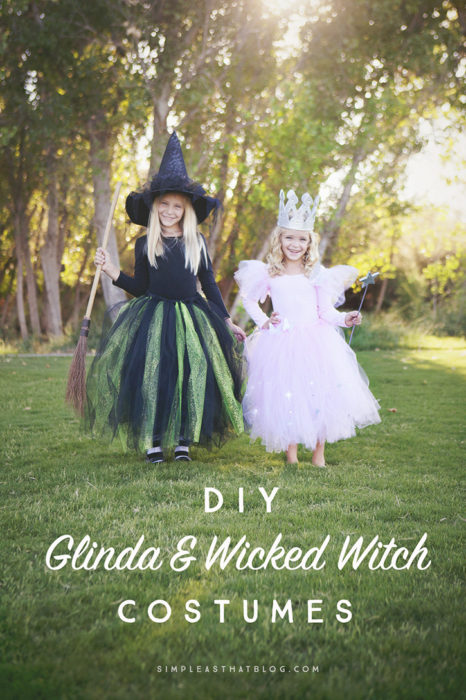 How adorable – sweet & a little wicked! From The Wizard of Oz here are simple costumes for girls.
From SimpleAsThatBlog.com
DIY Disney Elsa Costume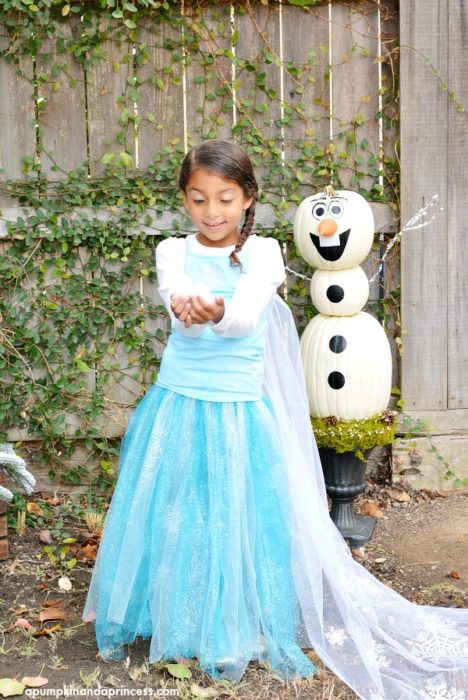 Does your little girl love Frozen? Then she'll want to be Elsa for Halloween.
DIY Easy Ghost Costumes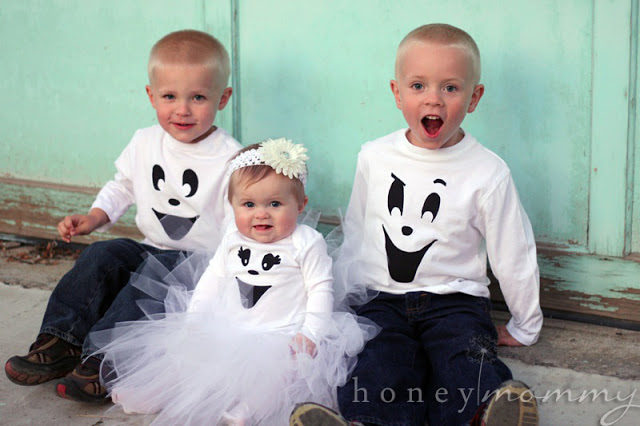 Here's a fun ghost costume that's perfect for your kids. Add a cute tutu for the girls to wear.
At Honey-Mommy
Angelina Ballerina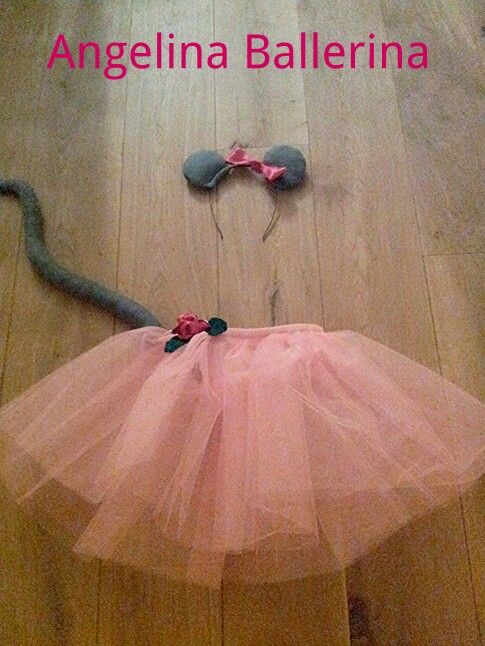 A popular character from children's storybooks. This is a cute costume for Halloween!
From Pinterest.com pinned by Judith Arts (no original source)
Flower Fairy DIY Dress Up Costume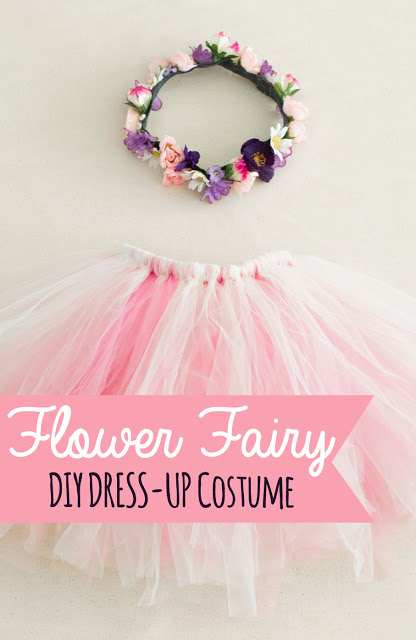 Does your little one want to be a fairy? Here is a sweet costume to create for them.
The Cowboy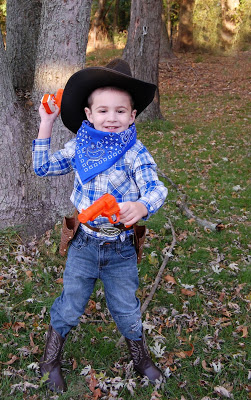 Looking for a costume for your boy or girl? Here is a fun one that is simple and very cute!
Easy DIY Peter Pan Halloween Costume for Kids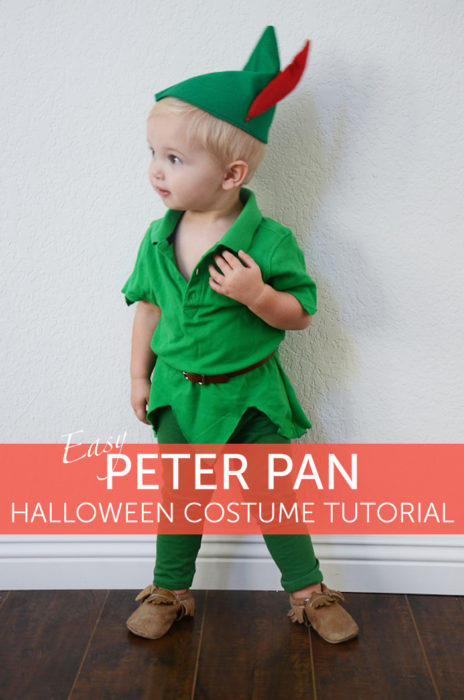 This is a charming costume, especially for little ones. Ready to fly off to Neverland!
From Babble.com
Tinkerbell Tutu Dress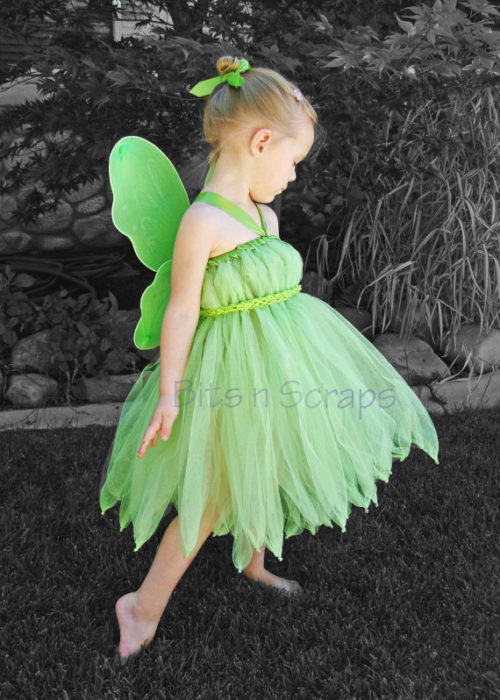 Most little girls love Tinkerbell, the charming fairy in Peter Pan. Make this fun costume for Halloween.
DIY Halloween Smiling Emoji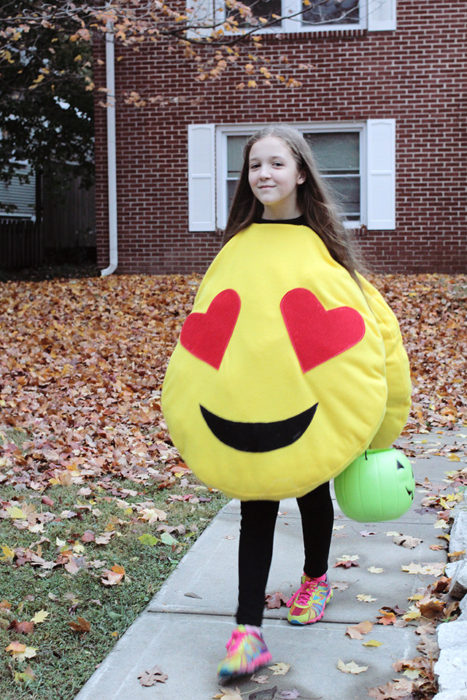 Every child is happy. Show a big smiling face with this easy emoji costume!
Easy Fairy Costume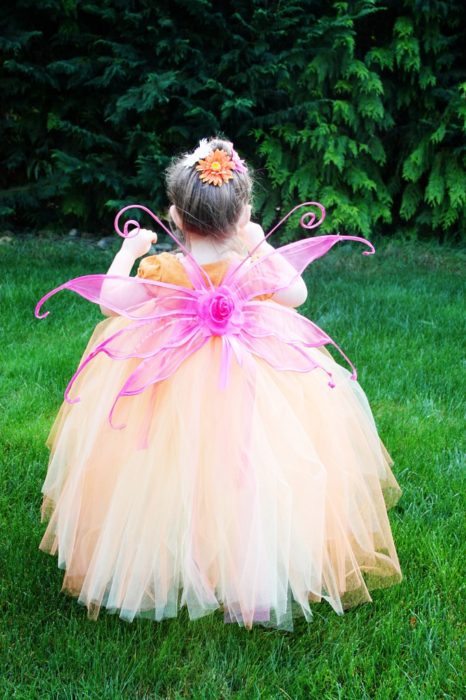 Make an adorable costume for your little one! This sweet fairy costume is perfect for Halloween.
From BeingBrook.com
Super Simple Bat Wings for Halloween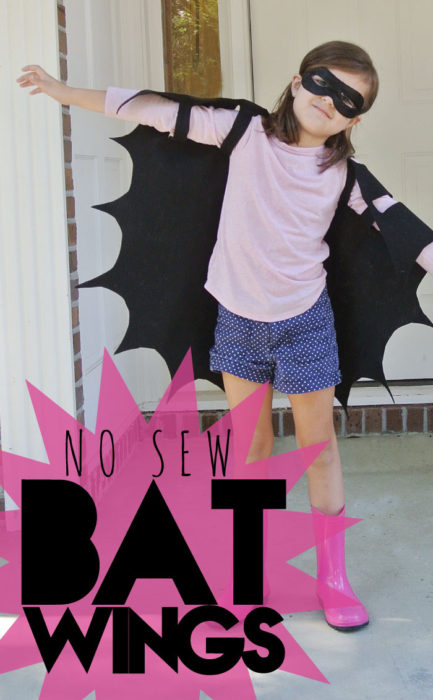 Does your child want to be a bat that can really "fly" when they walk? Make these super simple wings in a jiffy!
Located at InTheNext30Days.net
Mr and Mrs PacMan and Ghosts Family Costume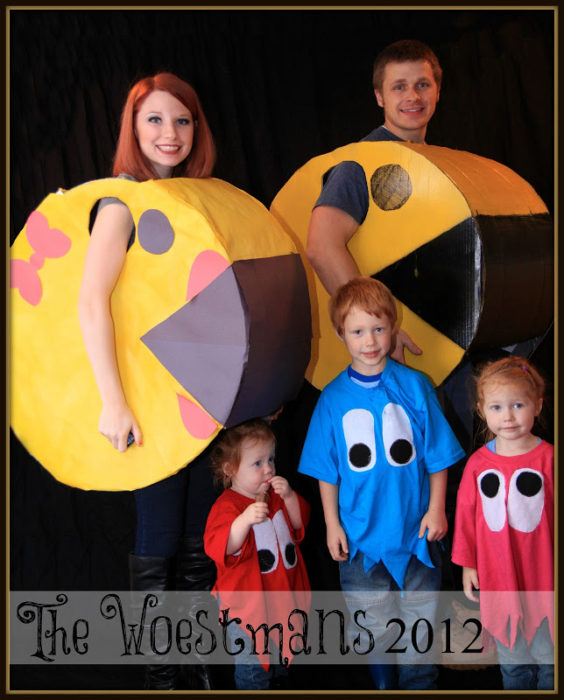 Want to dress up like a family? Try this simple and fun costume idea.
DIY Halloween Bat Costume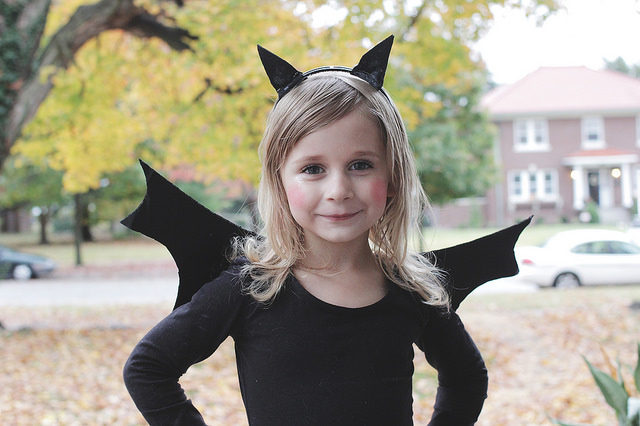 With tiny wings this happy bat is ready to fly around and Trick or Treat. A great costume for a boy or a girl.
From SkunkBoyBlog.com
Hammerhead Shark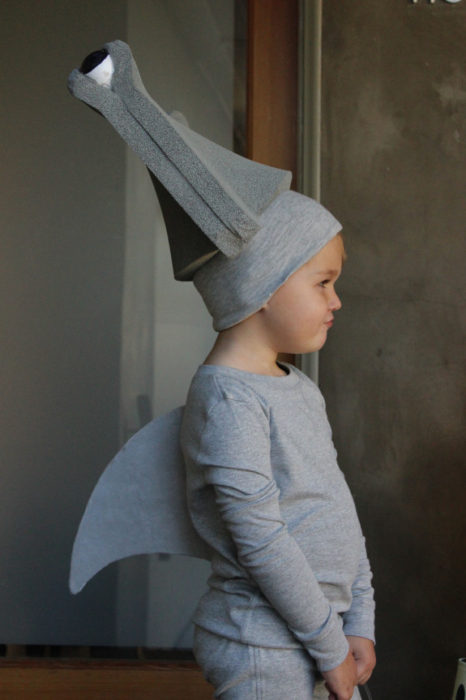 This no sew costume is perfect for boys and girls who like the ocean. They can be a friendly shark who gets Trick or Treat candy!
From Jane-Can.com
Cheap and Easy Fairy Wings Tutorial No Sew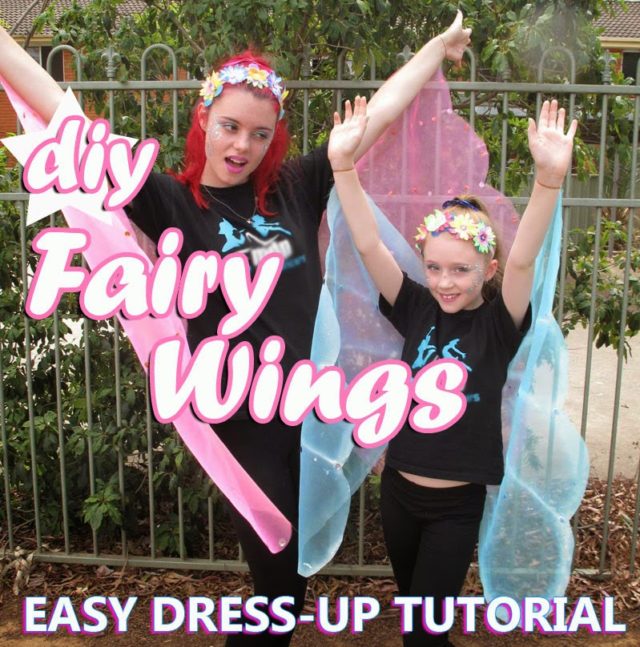 Does your little one want to be a fairy? Make them these easy, no sew wings!
No Sew Knight Costume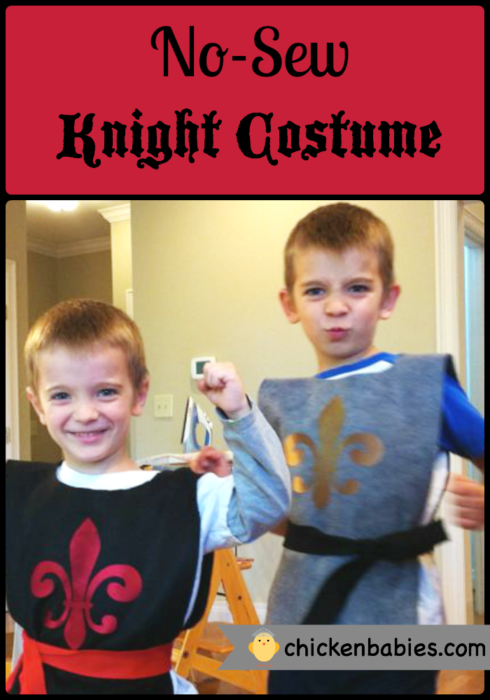 Here's a great costume for your boys. Be a gallant Knight!
Cinderella Tutu Dress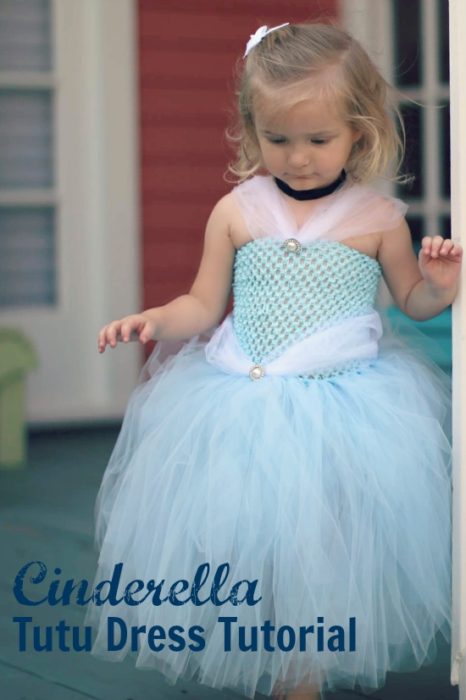 Here's an adorable dress for your toddler girl. Size it up for bigger girls who want to be Cinderella too.
DIY No Sew Prince Charming Costume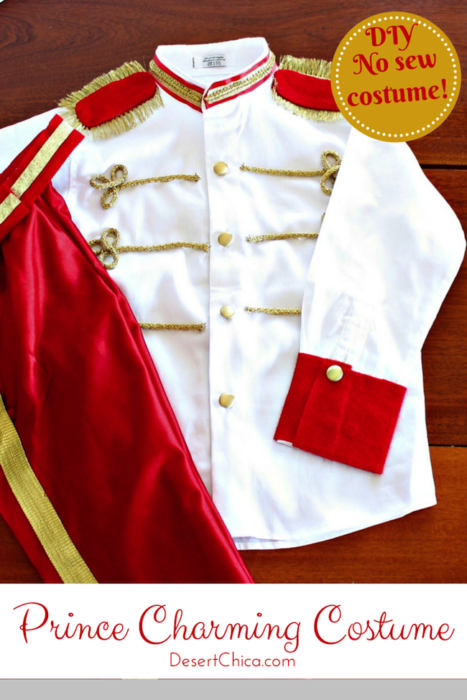 Now every Cinderella and Princess needs her Prince Charming. Here is an adorable costume for a boy.
Hocus Pocus Costumes for Kids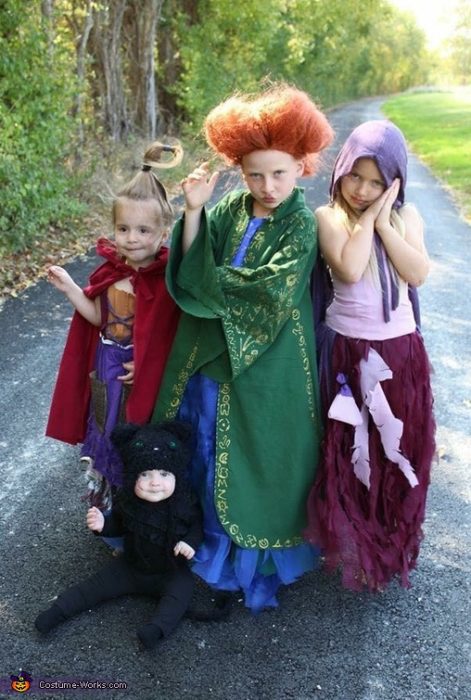 Many giggle at how funny the Disney movie Hocus Pocus is, here are some great kids costumes. Ready for Halloween fun!
Witch Costume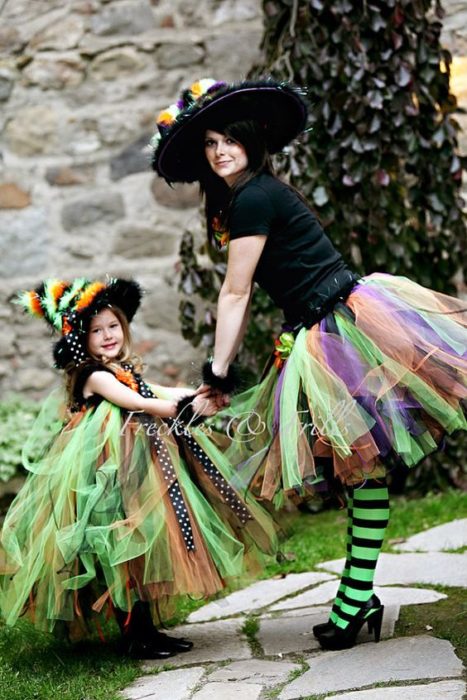 This witch costume is easy to DIY. Make a no sew tutu skirt and decorate a witch's hat. Add stripey socks or tights to complete!
Located at Pinterest.com (original source Etsy.com Freckles & Frills, not available there)
DIY Lumberjack Costume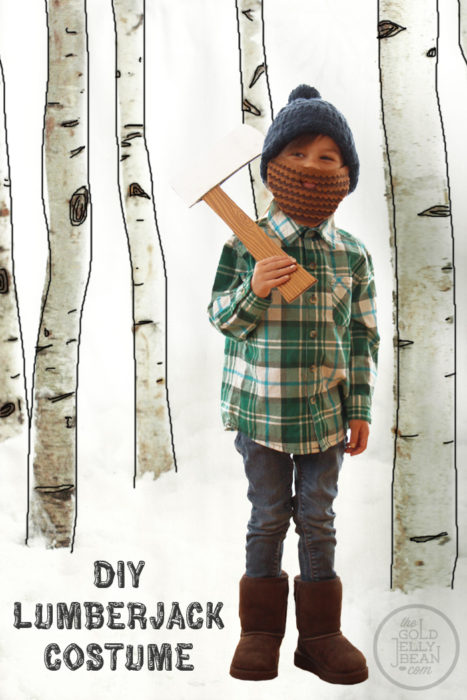 Here's a great DIY Halloween costume, especially to keep a child bundled up in the cold! Be a lumberjack for Trick or Treating!
Located at TheGoldJellyBean.com
DIY Witch Cape No Sew Fleece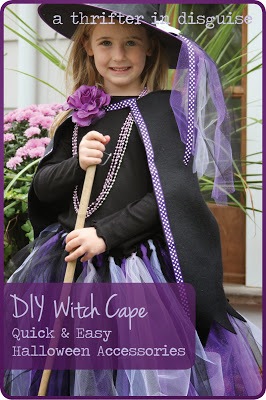 Here is a tutorial to make a no sew witch cape. At this website you'll also find a tutorial for a no sew tutu to complete the costume.
Rainbow Unicorn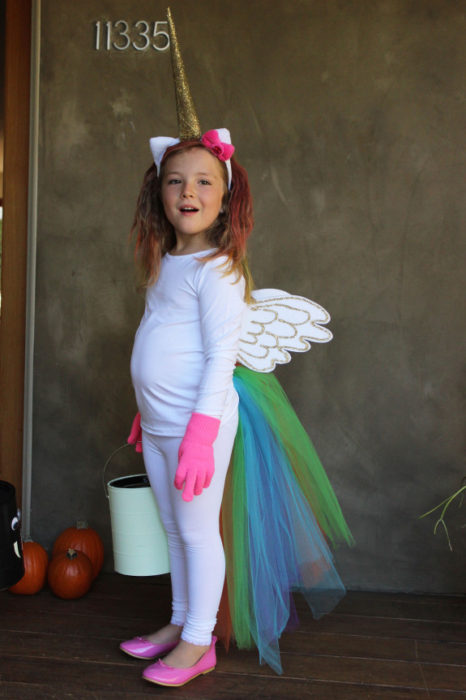 What little girl doesn't want to be a unicorn? This is a very unique & fun Halloween costume!
By Jane-Can.com
Peter Pan and The Lost Boys Costume DIY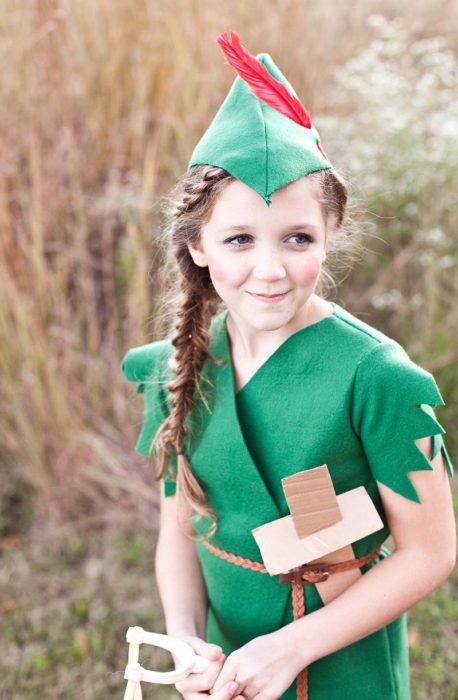 Peter Pan is a classic Halloween costume choice. Its a fun and playful one, ideal for a boy or a girl.
From ABeautifulMess.com
Toddler Witch Costume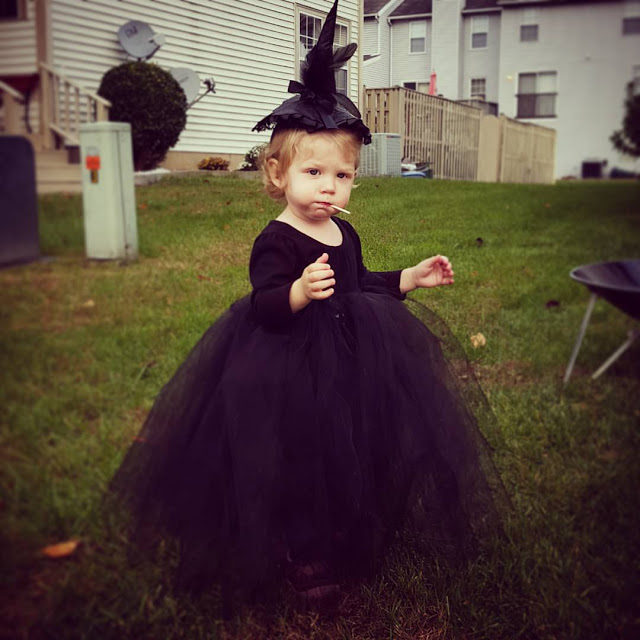 A classic costume for a little one, make this with a no sew tutu and a leotard from dancing or tumbles class. Add a witch's hat to complete!
At PerfectlyBeautifulThings.Blogspot.com
DIY Cinderella Shirt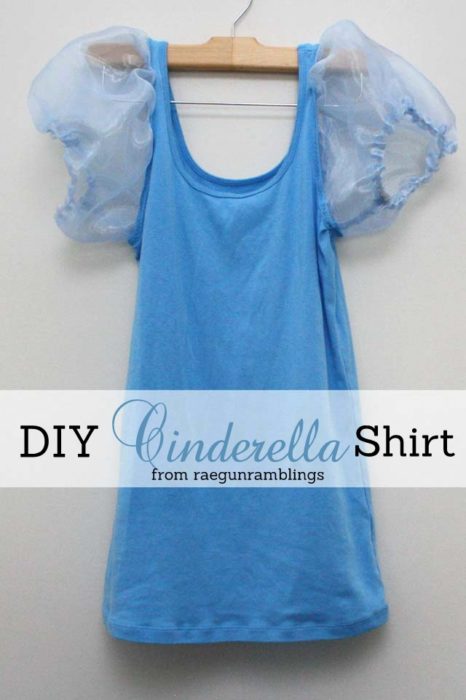 Does your little girl want to be Cinderella. Its easier than you thought, just start with a tee-shirt!
Fox Costume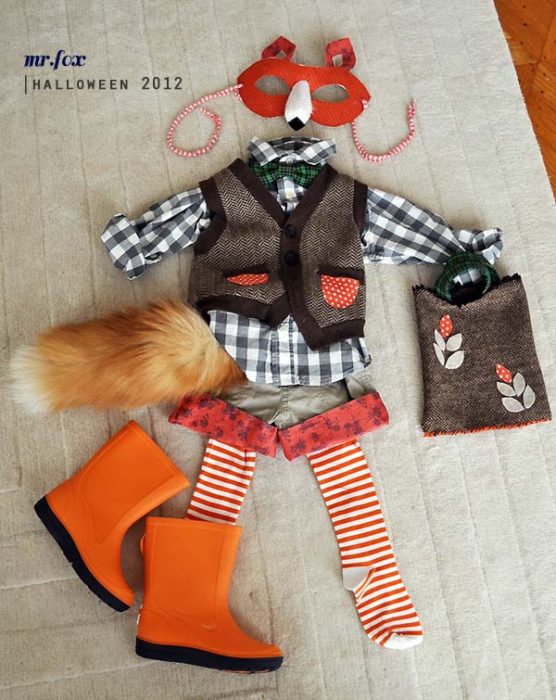 In fairy tales and folk tales, the fox is always very clever. This is a charming Halloween costume!
Easy Oly*Fun Harry Potter Costume W No Sew Option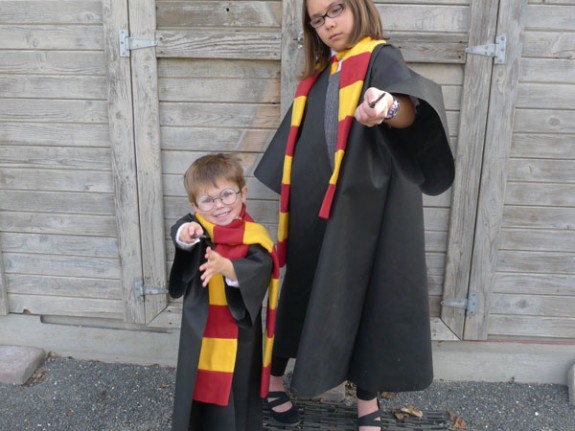 Does your little girl or boy want to be a Harry Potter kid wizard? Try this easy no sew costume!
From FairfieldWorld.com (originally found at Pieces by Polly)
Disney Princess Cinderella Dress Up Apron Costume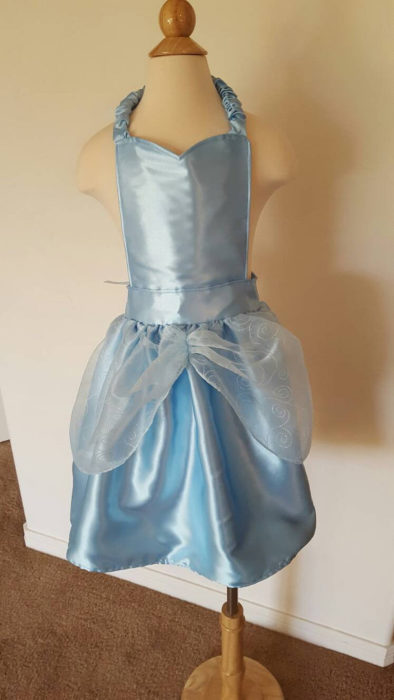 Here's a simple way to dress your girl up as Cinderella, with an apron style costume. Make it in a satin-y fabric just like Cinderella!
Located at Etsy.com by ThePrincessGalleria
DIY Luna Lovegood Costume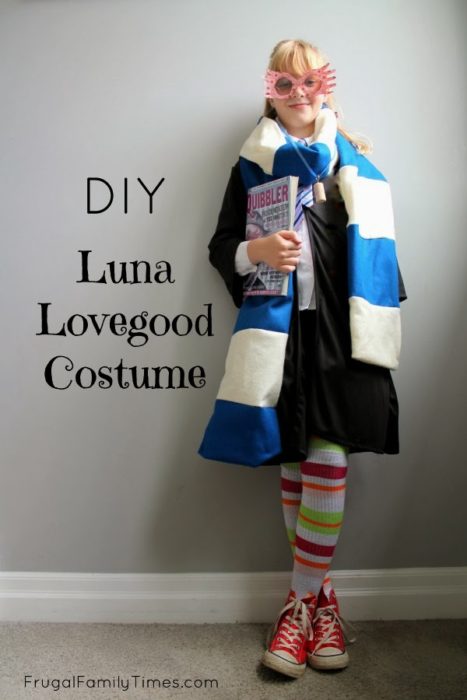 Make this fun Harry Potter themed costume. Its perfect for a girl for Halloween.
Easy 1 Hour DIY Quidditch Jersey Tutorial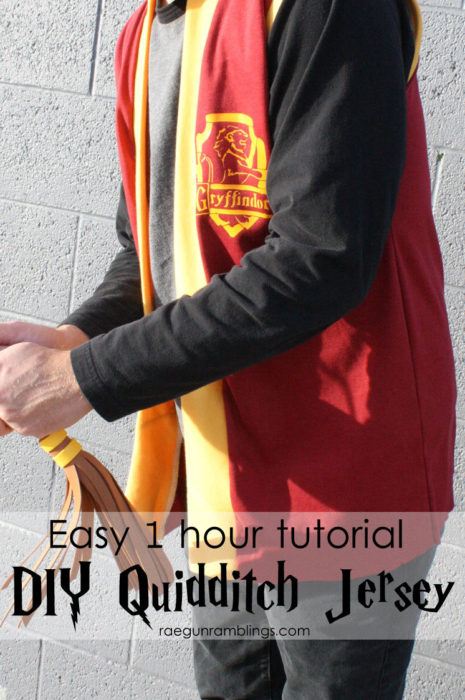 Here's a fun and simple Harry Potter costume. Its perfect for a girl or a boy too!