Hello, DIYers!
It's an exciting time of the year! Holiday season is in full swing and before you know it, families will be gathering to exchange gifts, sing carols, and yes… eat a special feast! Whether you are a guest or the host, contributing something to the meal is always the polite thing to do. But if you want to seriously impress this year, why not try one of these amazing show stopping side dishes? Each comes with a free recipe to make recreating these works of art simple. Give the family something wonderful to talk about!
Happy cooking!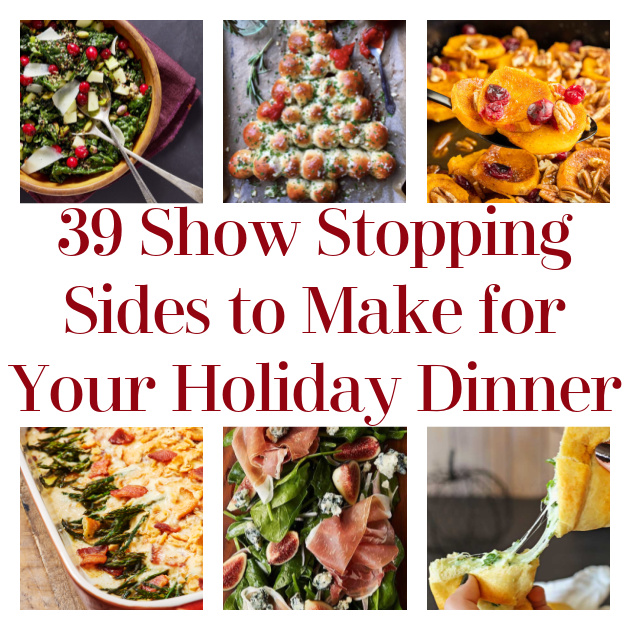 ...
Berries & Brie Crescent Rolls
This is a delicious and sweet recipe that can go with dinner or dessert!
Found Dash of Sanity
Wild Rice-and-Cider-Cranberry Pilaf
Found Country Living
Cheesy Bacon-Asparagus Casserole
Can you say YUM?!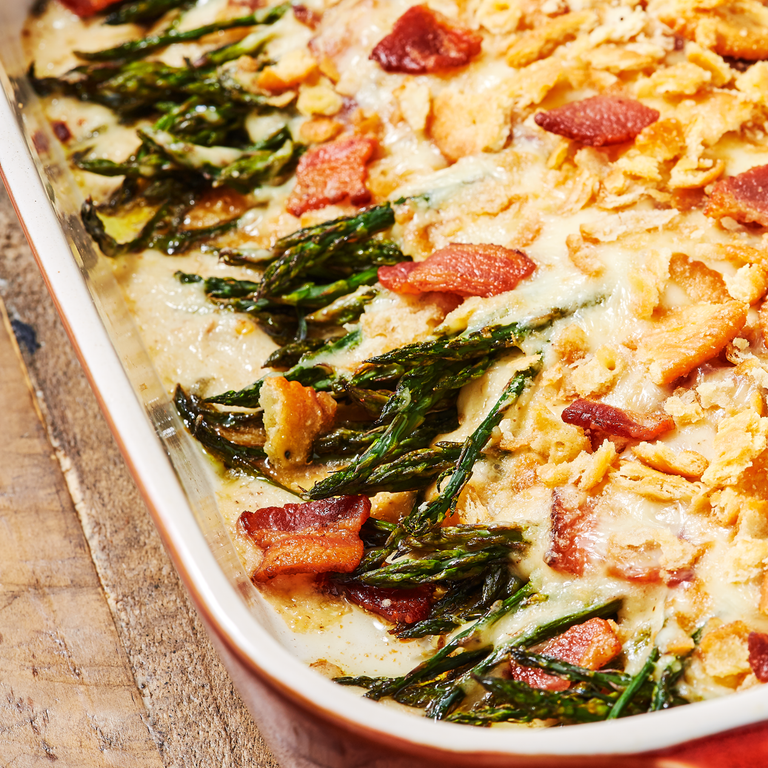 Found Delish
Mini Carrot Pot Pies
Take your vegetable side is a mini pot pie!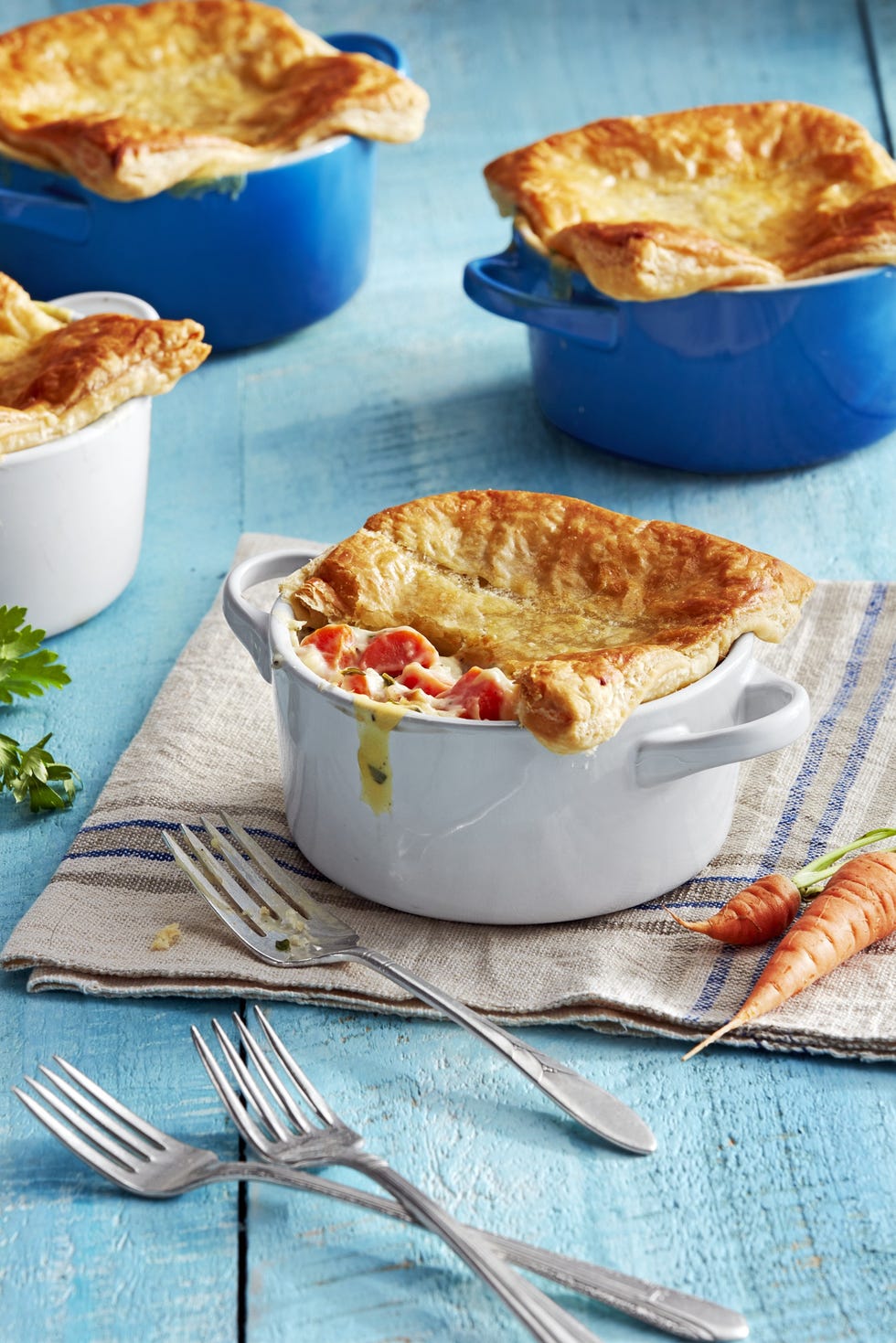 Cranberry Cream Cheese Bruschetta
Check out this bruschetta! It's delicious with a holiday twist!
Found The Creative Bite
Scalloped Oysters
Does your family love sea food? Bring this!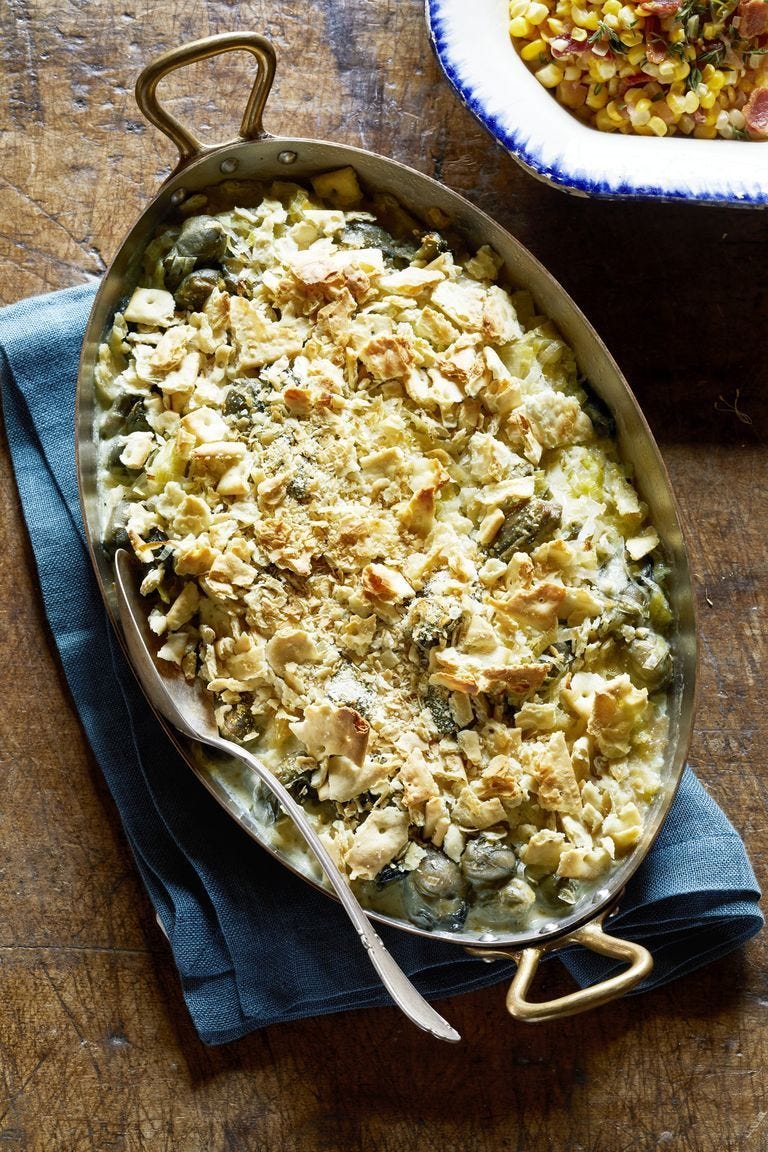 Found Country Living
Perogies with Bacon and Onions
If your family doesn't already include perogies with your Christmas dinner, you don't know what you're missing! Give it a shot this year with this amazing recipe!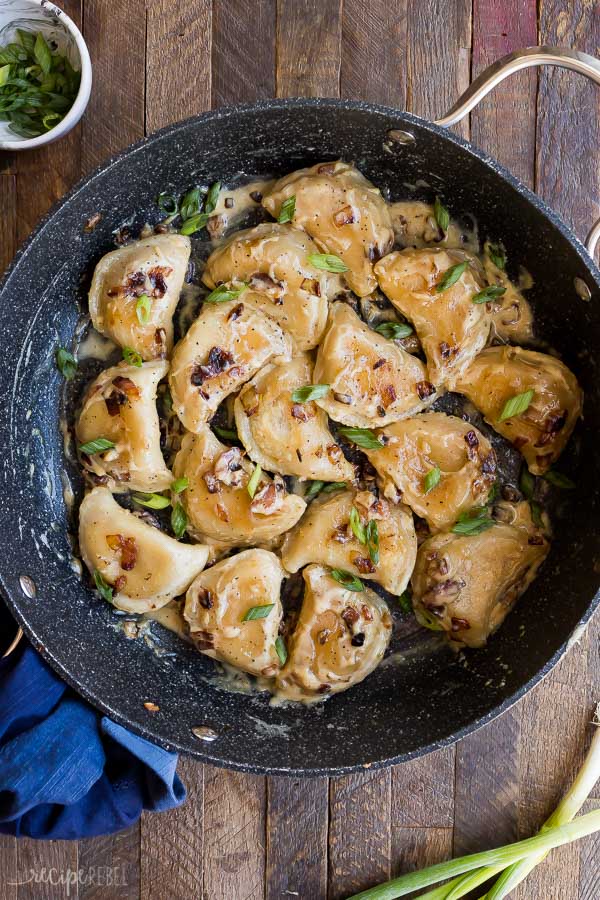 Found The Recipe Rebel
Cheesy Garlic Pull-Apart Christmas Tree
Serve up your rolls with some extra Christmasy flare!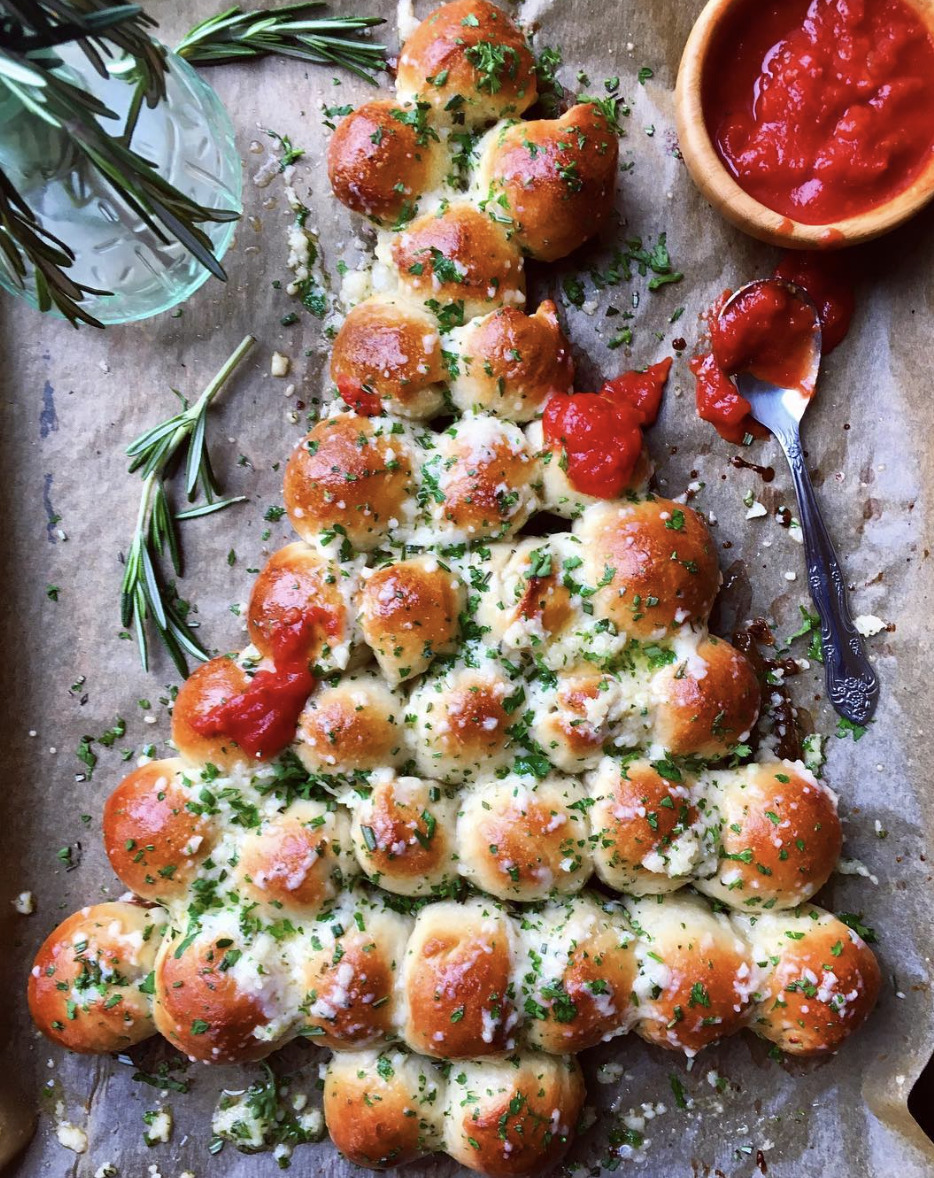 Found The Feed Feed
Bacon Wrapped Garlic Knots
These are seriously delicious! Perfect for a keto Christmas dinner or anyone who can appreciate bacon!
Found Farm Fresh VA
Hasselback Potatoes with Garlic Herb Butter
This is a fun and delicious way to enjoy your holiday potatoes!
Found A Head of Thyme
Roasted Holiday Vegetables
This is a seriously delicious way to enjoy your vegetables. The pecans add such a lovely texture!
Found Delish
Spinach Gratin
Creamy and delicious greens make the perfect addition to your holiday table!
Found A Head of Thyme
Brussels Sprouts Latkes
This recipe has reinvented this Hanukkah classic!
Found Pure Wow
Parmesan Oven Baked Tomatoes
Bring this delicious side for dinner this year!
Found Spend with Pennies
Loaded Scalloped Potatoes
Can you say potatoes?! This looks AMAZING!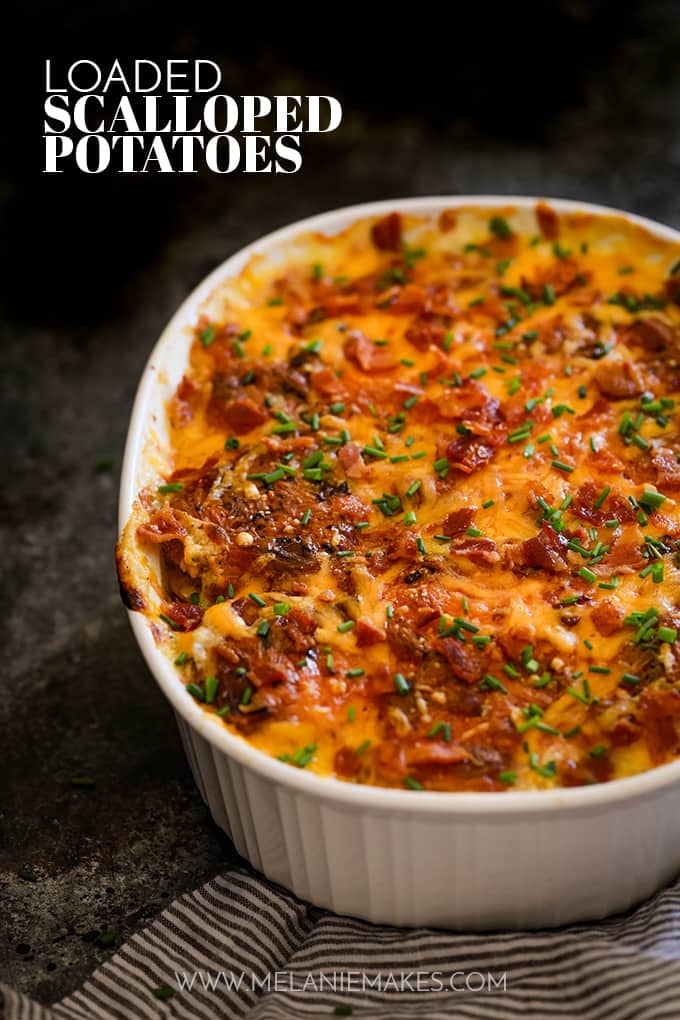 Found Melanie Makes
Grandma's Baked Artichoke Hearts
Make this a new tradition at your family's Christmas dinner!
Found The Life Jolie
Roasted Beet Goat Cheese Salad
Add Beets to your Christmas table!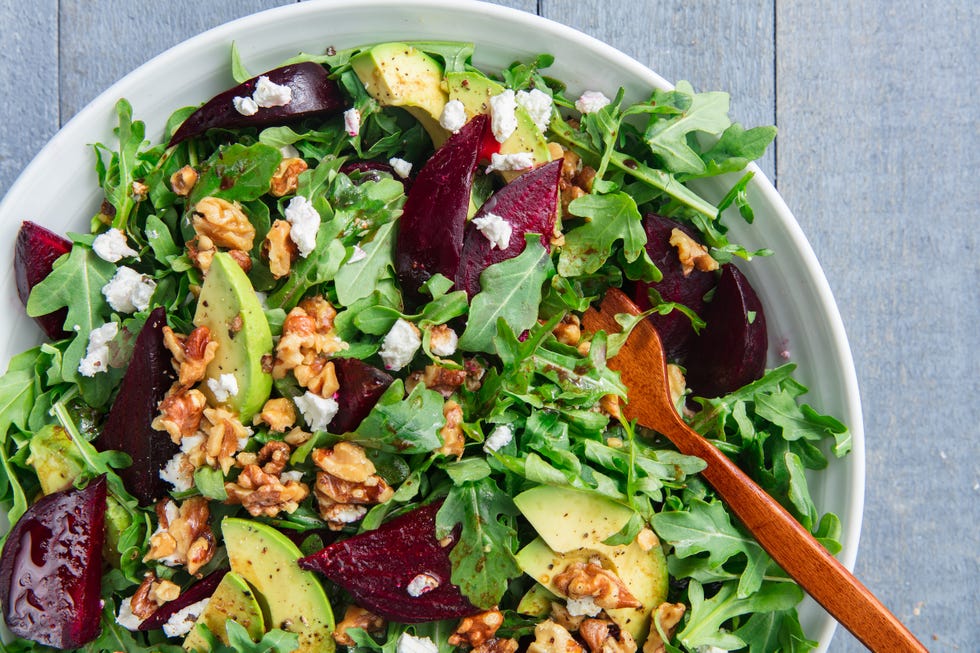 Found Delish
Cheesy Baked Asparagus with Gruyere cheese, Garlic, and Bacon
Even the kids will enjoy eating their vegetables this year!
Found Julias Album
Baked Gorgonzola Bites
Cheese, cheese, and more cheese!
Found Pure Wow
Caramelized-Onion Galette
This looks amazing!
Found Country Living
Honey Garlic Butter Roasted Carrots
These delicious carrots are the perfect side for your holiday ham!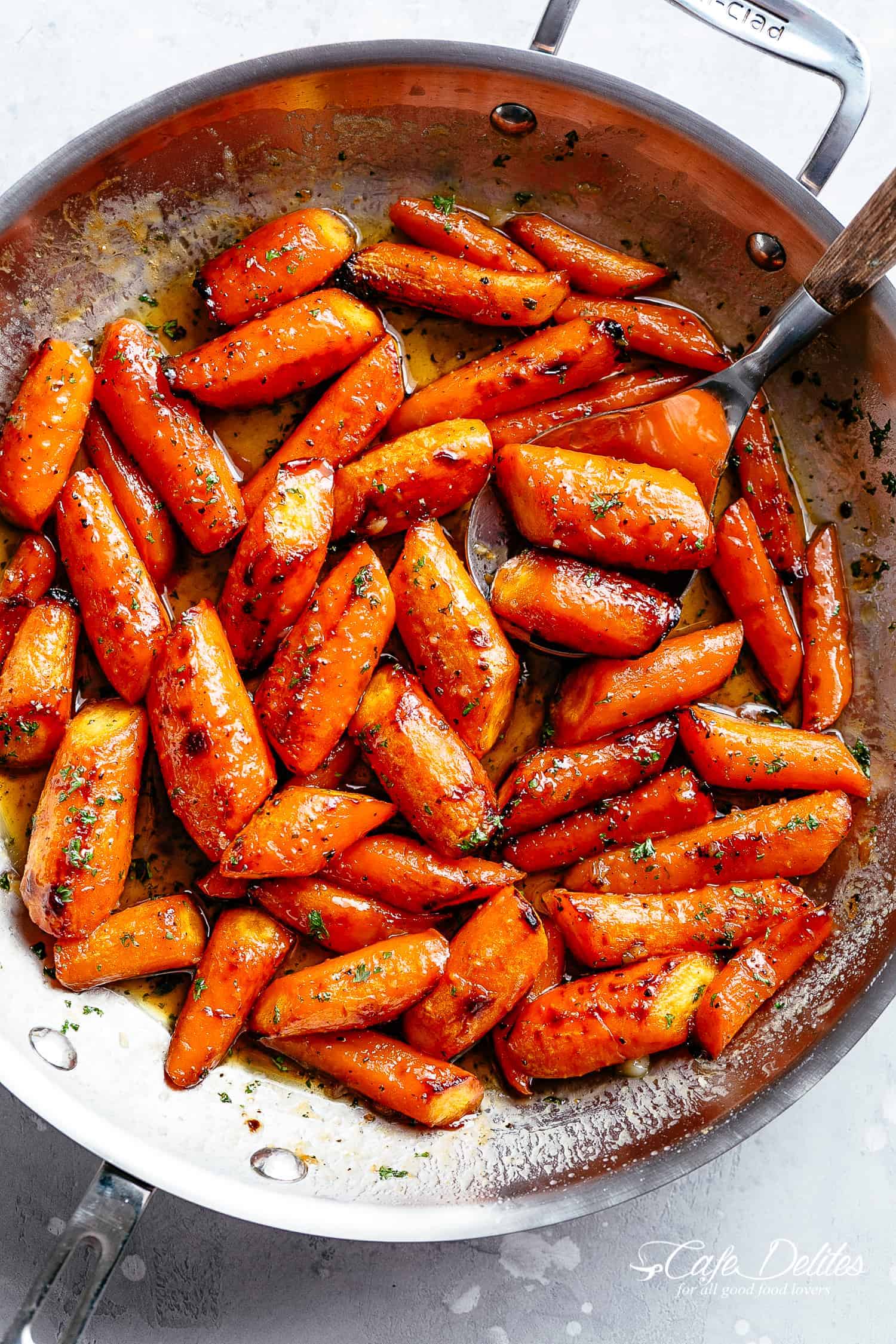 Found Cafe Delites
Christmas Cauliflower Casserole
This cauliflower is creamy and delicious and then topped with crispy herbed breading!
Found Taste of Home
Prosciutto and Fig Salad Board
Make this on a salad board for a special display or keep it in a classic bowl. Either way, these flavors are lovely together!
Found Pure Wow
Corn Casserole
This is a soul warming dish that you can make with only 5 simple recipes!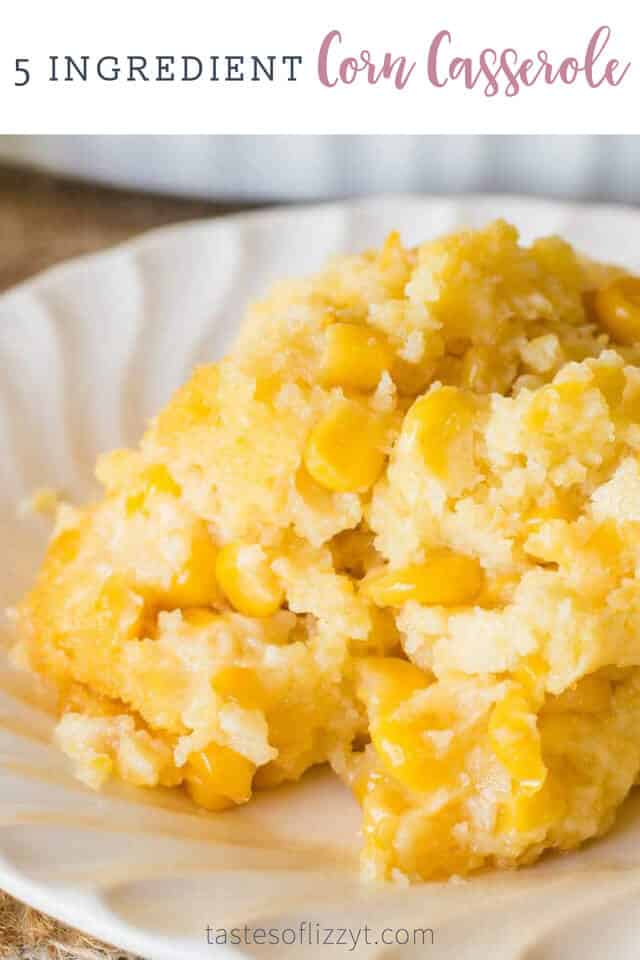 Found Tastes of Lizzy T
Red-Wine Cranberry Sauce
This boozy cranberry sauce only requires 5 ingredients!
Found Pure Wow
Oyster Pie
This oyster pie is perfect to add to your holiday meal!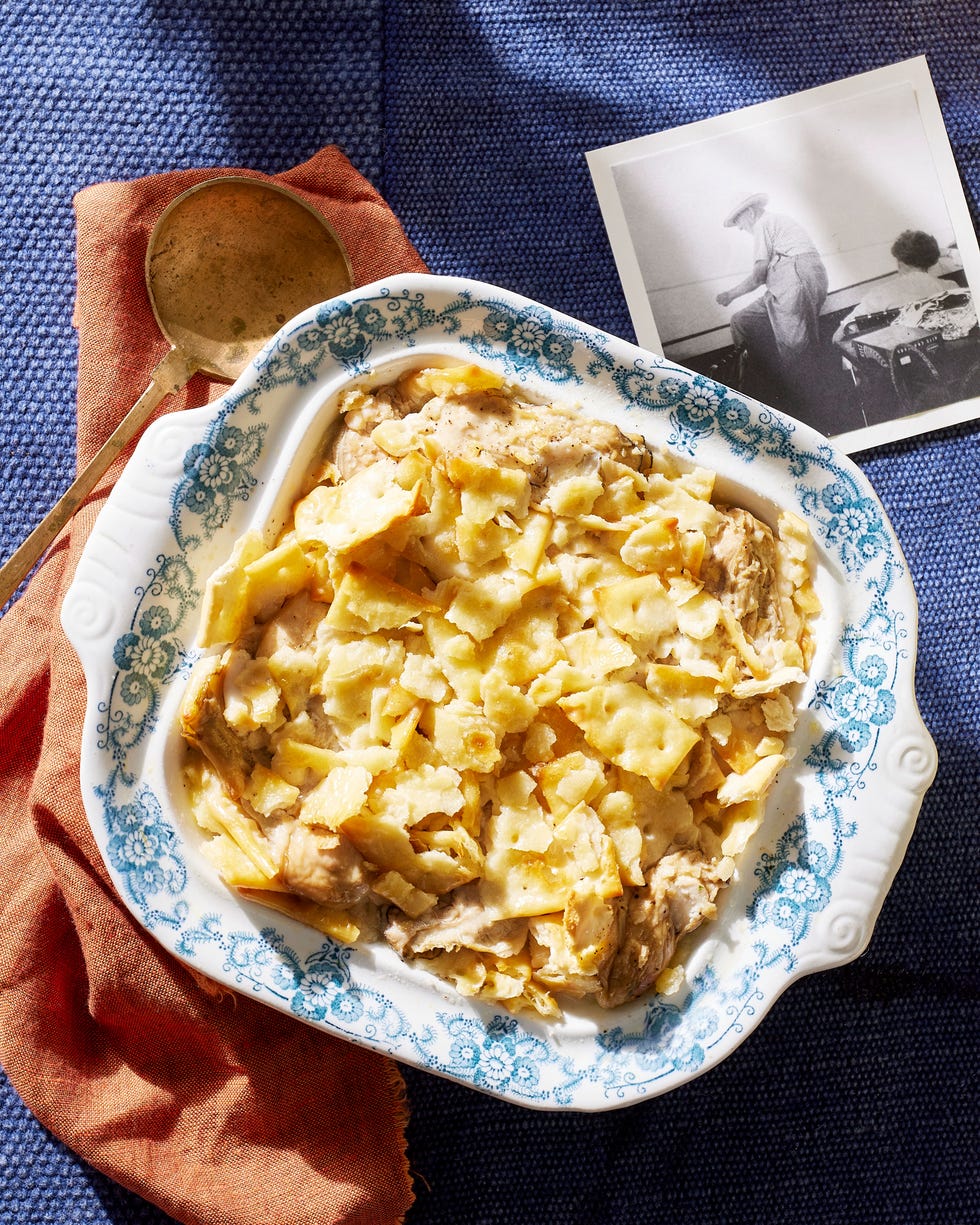 Found Country Living
Farro-and-Tomato Salad With Crispy Capers
These Christmas colors make for a lovely dish to display at the table this year!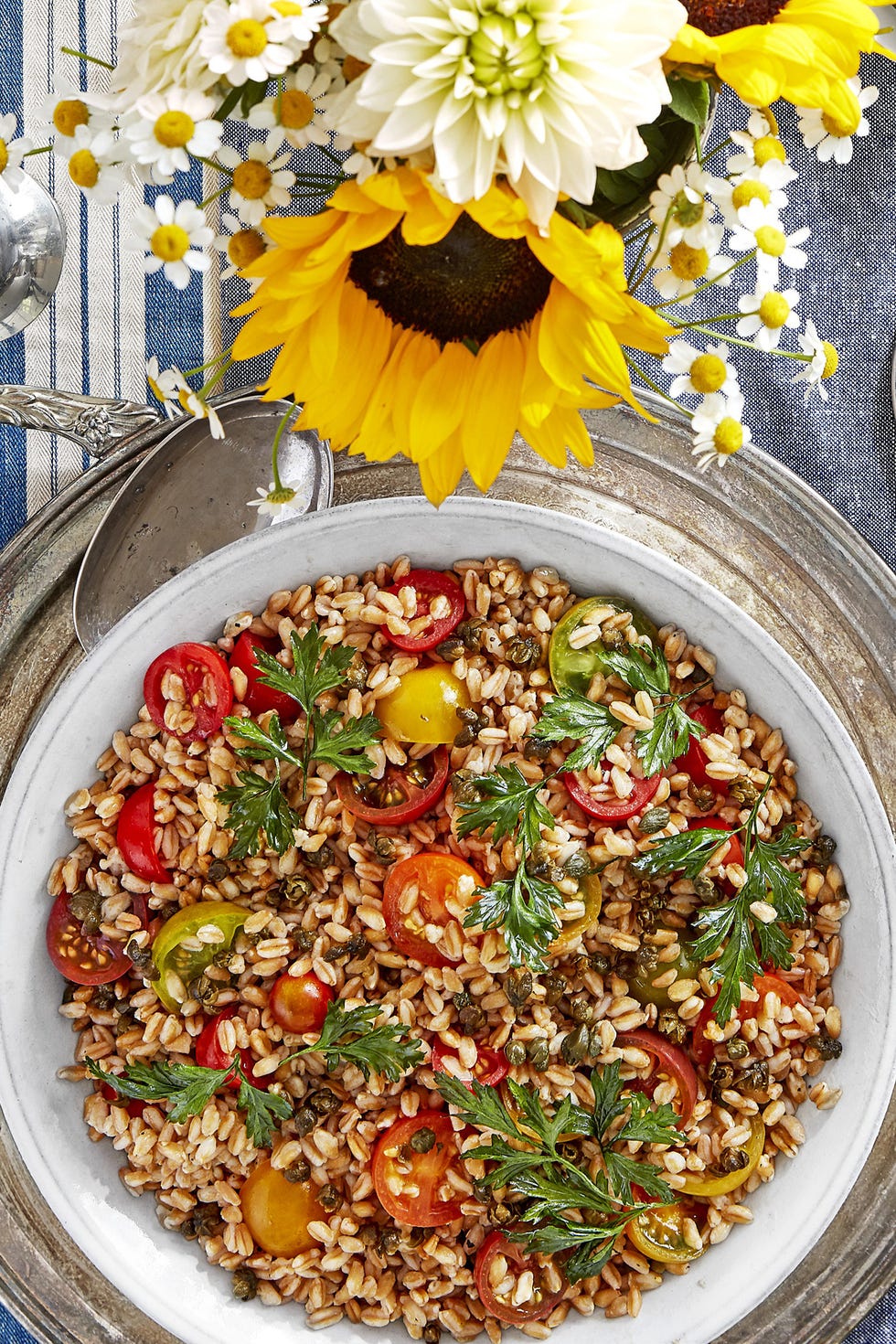 Found Country Living
Fried Green Tomatoes
This fried green tomatoes recipe is made with carb consciousness in mind!
Found The Defined Dish
Cranberry Sweet Potato Casserole
This sweet potato casserole takes a sweet, candied twist!
Found Homemade Interest
Sweet Potato Casserole With Pecan Topping
If you have a vegan in your family, this is an amazing side that they and everyone else can enjoy!
Found Build Your Bite
Green Bean Casserole Bundles
This is a seriously delicious way to enjoy your vegetables at your holiday dinner!
Found Delish
Kale Salad with Pickled Cranberries and Crispy Quinoa
Do you love quinoa?! Try this!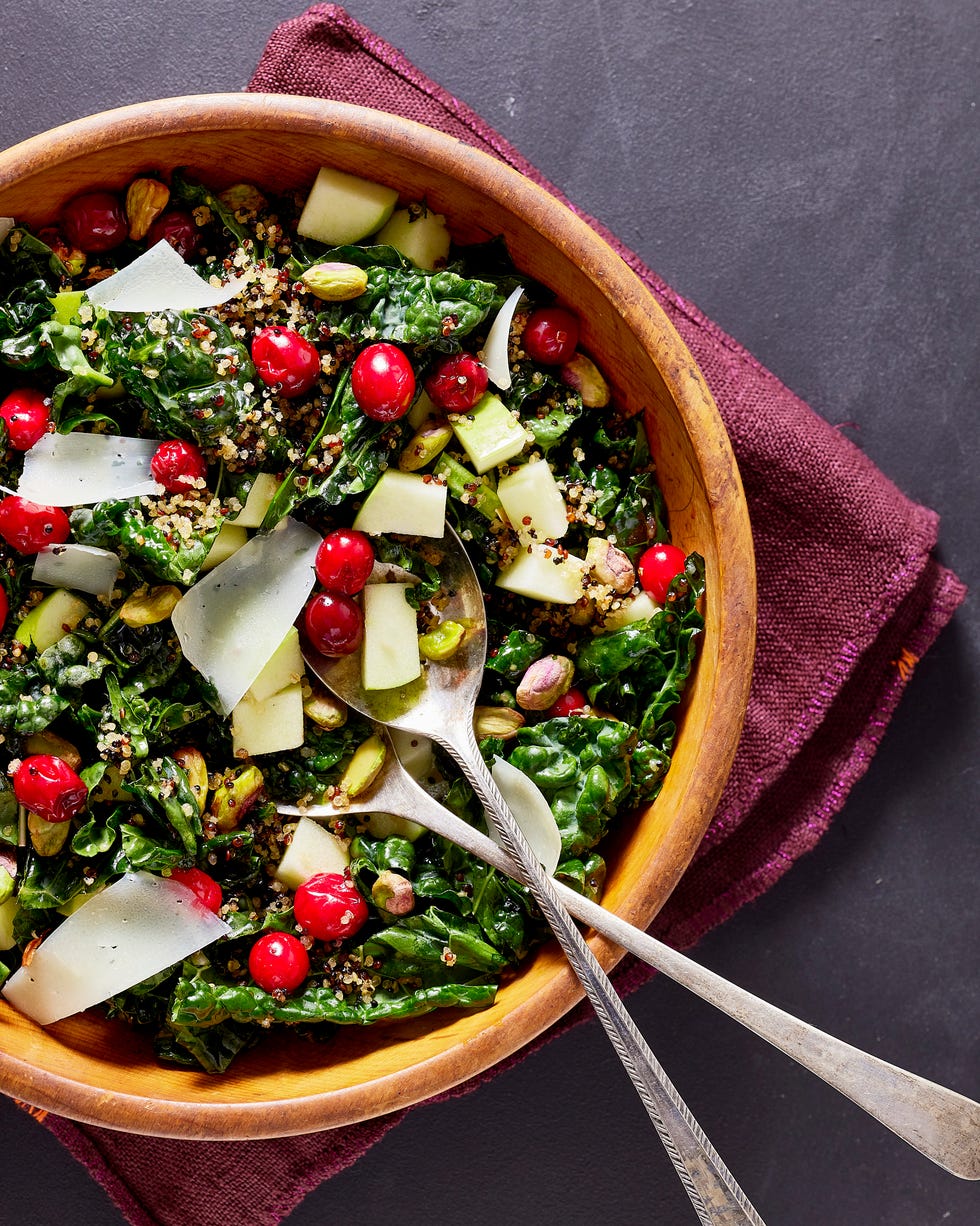 Found Country Living
Smoked Gouda Pancakes
This is an appetizer that will have everyone talking!
Found I Am a Food Blog
Cheesy Spinach Crescents
Look at the creamy deliciousness stuffed inside of these flakey crescent rolls! Amazing!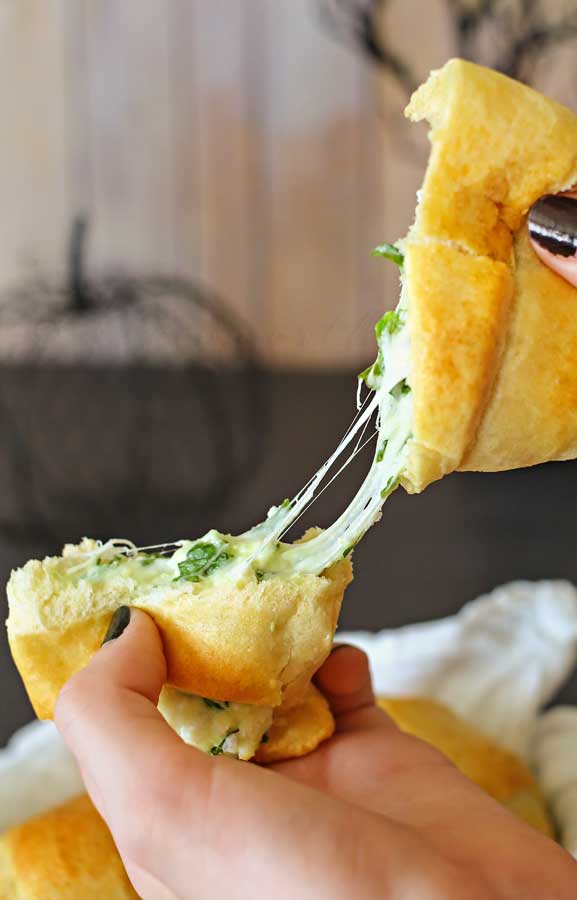 Found Kleinworth CO
Sausage, Potato and Kale Soup
Why not bring a warm and cozy soup as a side for your holiday dinner!?
Salami, Artichoke and Ricotta Pasta Salad
This pasta salad is great, even in the winter!
Found Pure Wow
Bacon Wrapped Dates
Wrap up those delicious dates in crispy bacon for a showstopping side!
Found The Almond Eater
Pineapple Casserole
This is a sweet and salty side dish that is popular in the south. Give it a try!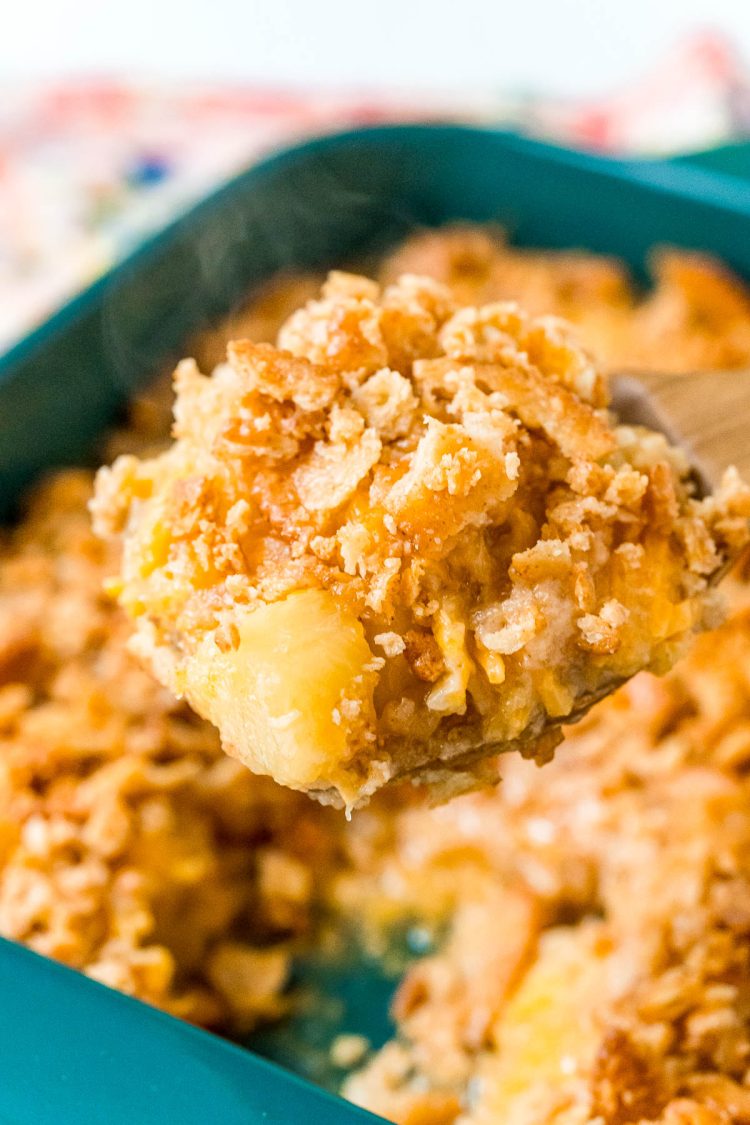 Found Sugar and Soul
Braised Greens
Braised greens packed with savory slices of bacon make up this southern side dish!
Found Country Living
Cranberry Ambrosia Salad
This tangy fruit salad includes cranberries, pineapple, whipped cream, and marshmallows!
Found Mostly Homemade Mom
You May Also Enjoy…
41 Creative and Delicious Sides to Bring for Thanksgiving
39 Mouthwatering Ways to Make Potatoes
37 Hearty Fall Recipes to Inspire You
33 Amazing Starbucks Copycat Recipes
39 Pumpkin Recipes to make Your Fall Fabulous!
39 Soul-Warming Fall Soup Recipes to Enjoy