Hello, DIYers!
Fall weather is here and it is time to bring on ALL of the comfort food! Warm and hearty meals that delight your taste buds and make you appreciate the nice, cool weather. We've put together a list of meals that are sure to inspire you! These are great for weeknights, making a nice dinner for a date night, or for inviting company over! Enjoy these flavors of Fall vegetables, filling meats, nuts, and the occasional maple!
Happy cooking!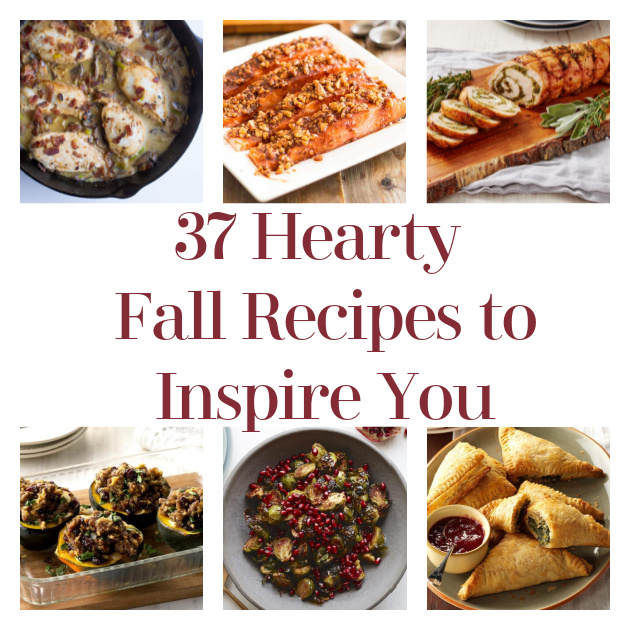 ...
Creamy Maple Dijon Chicken with Bacon
This combinations is fabulous and frankly… we just don't use leek in enough things!
Found Wholesomelicious
Garlic & Herb Turkey Roulade
Stuffed with garlic and flavor! How delicious does this look?!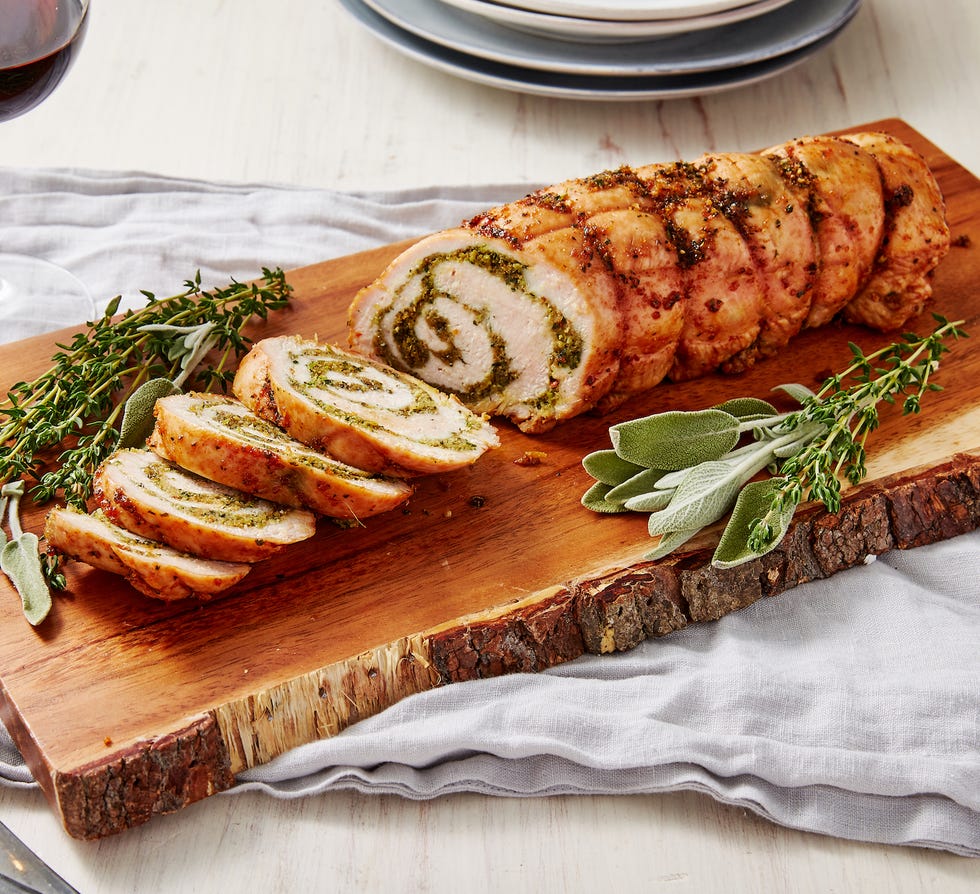 Found Delish
Butternut Squash Spinach Pasta
Butternut is a lovely and delicious Fall vegetable that goes perfectly in this pasta!
Found Healthy Little Vittles
Slow-Cooker Pork Shoulder
Start this delicious meal in the morning and come home to a fragrant and delicious dinner!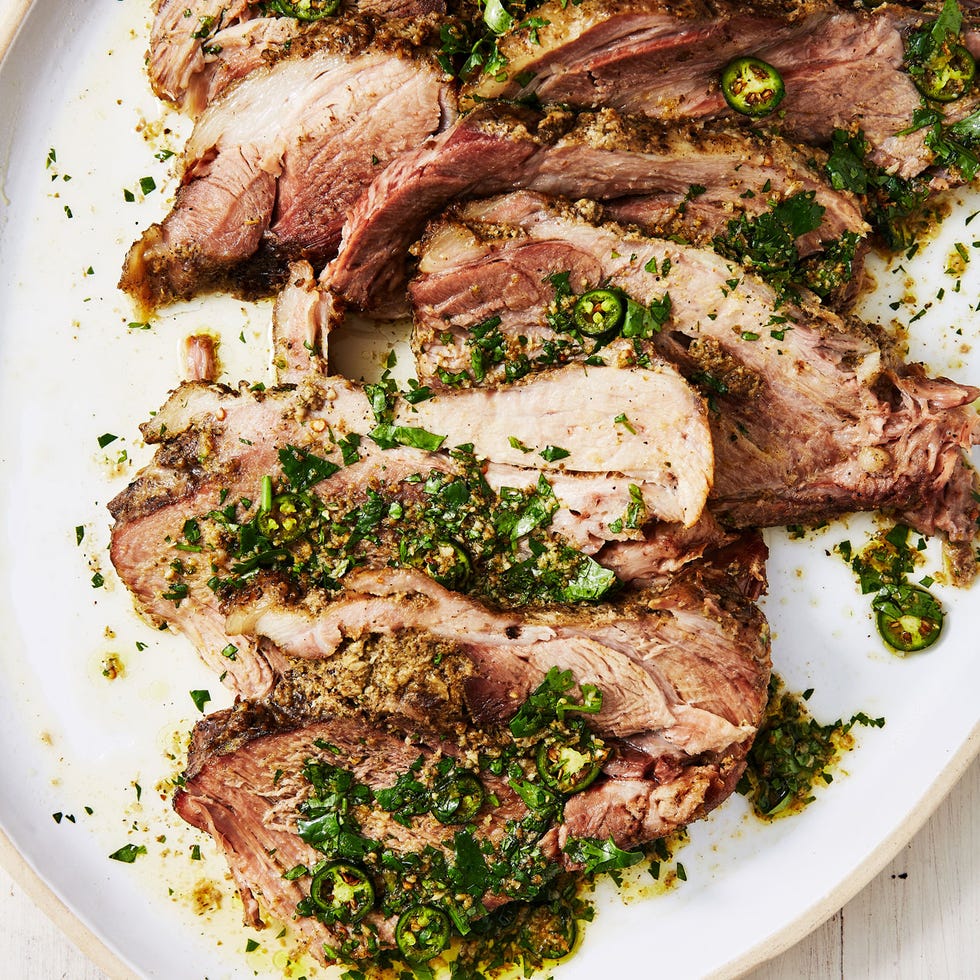 Found Delish
Maple Walnut Twice Baked Sweet Potatoes
Sweet potatoes are the way to go to compliment a delicious fall meal!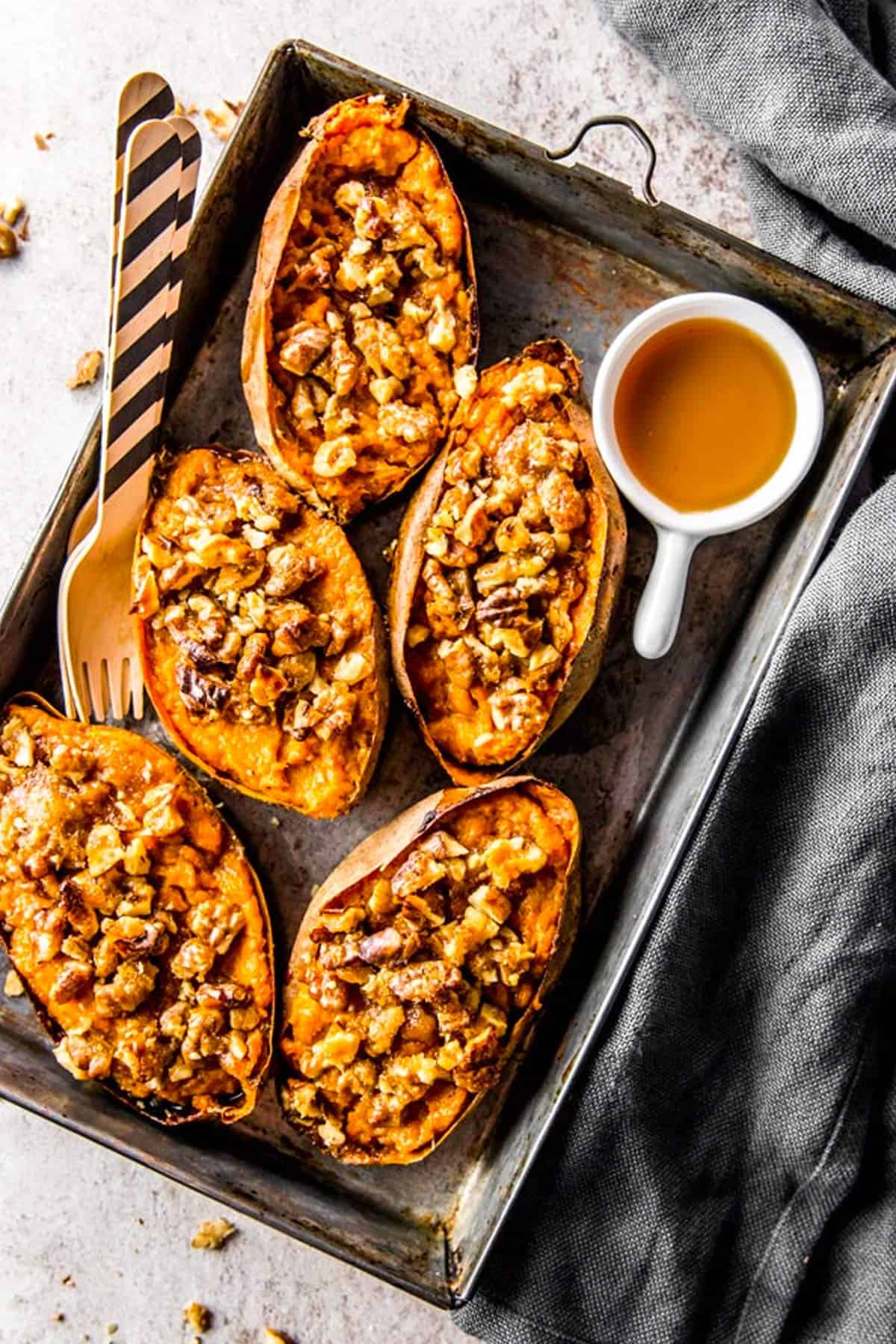 Found Savory Nothings
Creamy Chicken Orzo
How delicious does this look?! Enjoy it at your next family dinner!
Found The Modern Proper
Creamy Parmesan Garlic Mushroom Chicken
These flavors just sing together!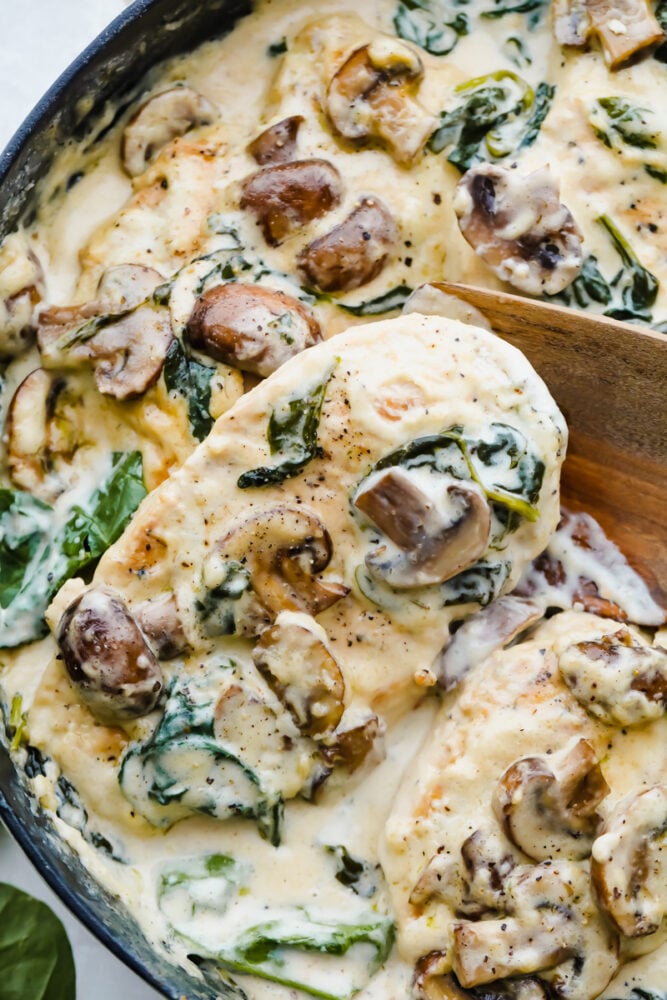 Found The Recipe Critic
Spinach & Turkey Turnovers
Flaky crust with a warm and rewarding center? Who else is in?
Found Taste of Home
Bacon Harvest Chicken Skillet
This easy chicken thigh recipe with bacon and Brussels sprouts comes together in one skillet. It's the perfect cozy dinner to make during Fall!
Found Delish
Baked Teriyaki Meatballs with Roasted Broccoli
Is your mouth watering yet? This also makes for a fantastic freezer meal!
Found The Modern Proper
Sausage-Stuffed Acorn Squash
try this delicious and filling Fall meal!
Pumpkin Ravioli
Check out this fun and seasonal twist on traditional ravioli!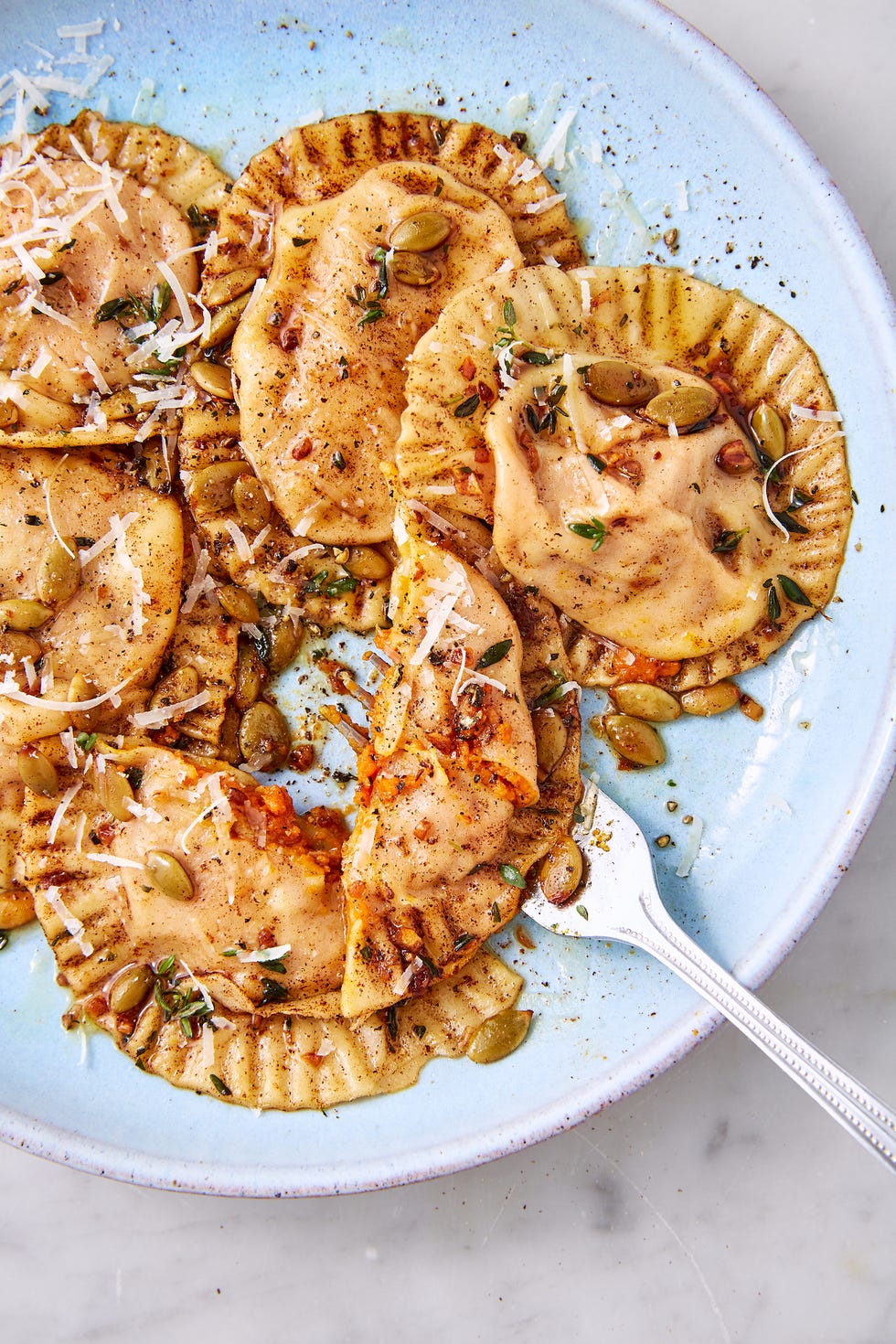 Found Delish
Maple Walnut Crusted Salmon
It doesn't have to be all chicken all the time! Try this crusted salmon with the delicious texture of walnut!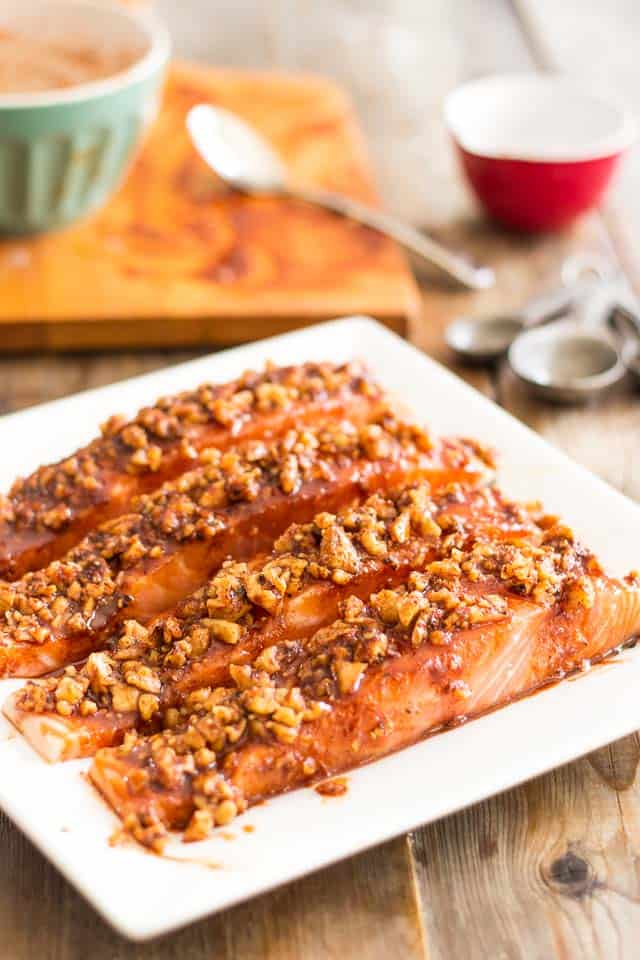 Found The Healthy Foodie
Found Good Dinner Mom
Crunchy Almond Turkey Casserole
Water chestnuts are just not used enough, if you want my opinion! This has texture, flavor, the whole shebang!
Found Taste of Home
Creamy Chicken Breast in Spinach Parmesan Sauce
How delicious does this look?!
Found Eatwell 101
Herb Crusted Pork Roast with Port Wine Sauce
The crust on this pork roast is divine!
Found The Modern Proper
Turkey Pumpkin Chili
Chili is perfect for a Fall night! Give this one a try!
Found The Modern Proper
Crockpot Chicken and Dumplings
Chicken and dumplings are the ultimate comfort food! Cozy and warm, this is perfect for Fall!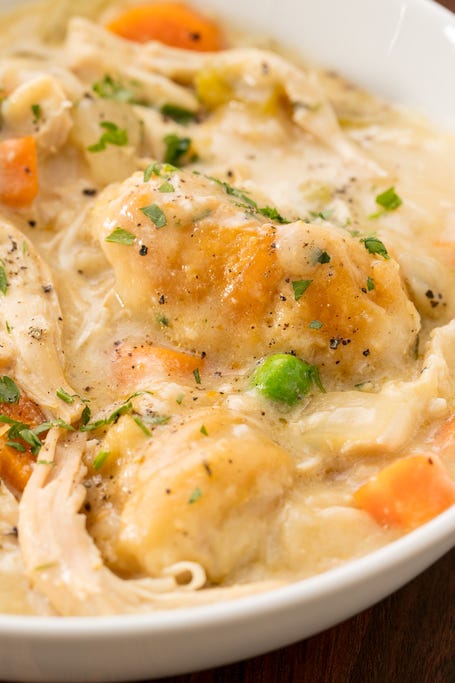 Found Delish
Roasted Butternut Squash with Hazelnut Brown Butter Sauce and Thyme
This is a delicious side! What will you pair it with?!
Found Will Cook for Friends
Slow Cooker Mushroom Mac and Cheese
How amazing does this look? Enjoy it on a crisp fall weekend or after a long day at work!
Found The Modern Proper
Apple Cider Glazed Chicken
Enjoy the delicious taste of apples in your Fall dinner! This is lovely to make for company or a date night!
Found Delish
Walnut Crusted Turkey Cutlets with "Honey" Mustard
This meal is perfectly paleo or whole 30! Give it a try!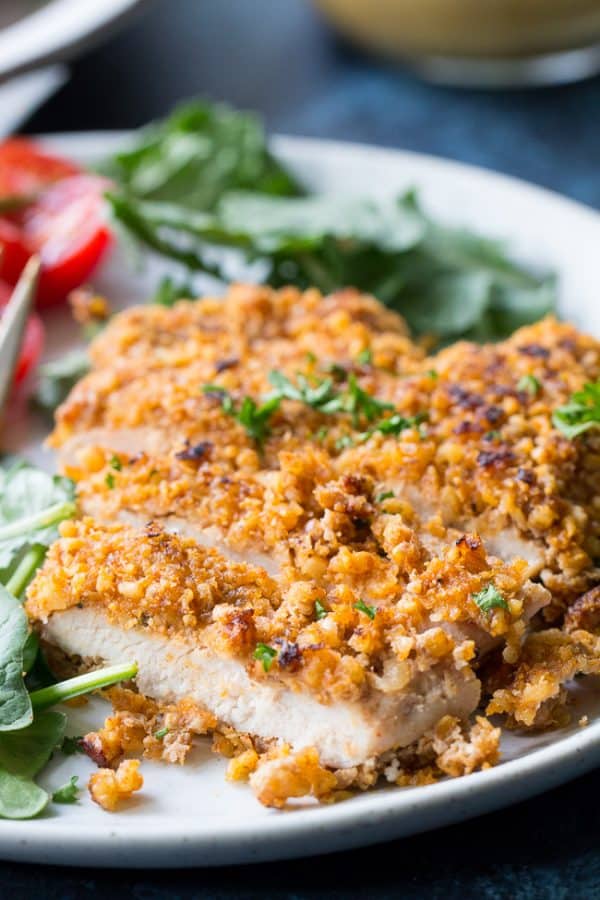 Found Paleo Running Mama
Butternut Squash and Wild Mushroom Stuffing
Sweet, filling, and delicious! Give this a try!
Found Half Baked Harvest
Saucy Italian Roast
Yummy! Get some Italian food going with this delicious treat!
Found Taste of Home
Thanksgiving Lovers Pizza
Check out this amazing looking homemade pizza idea!
Found Taste of Home
Harvest Bowls
This is a yummy and filling meal that brings all of your favorite Fall flavors together. Give it a try!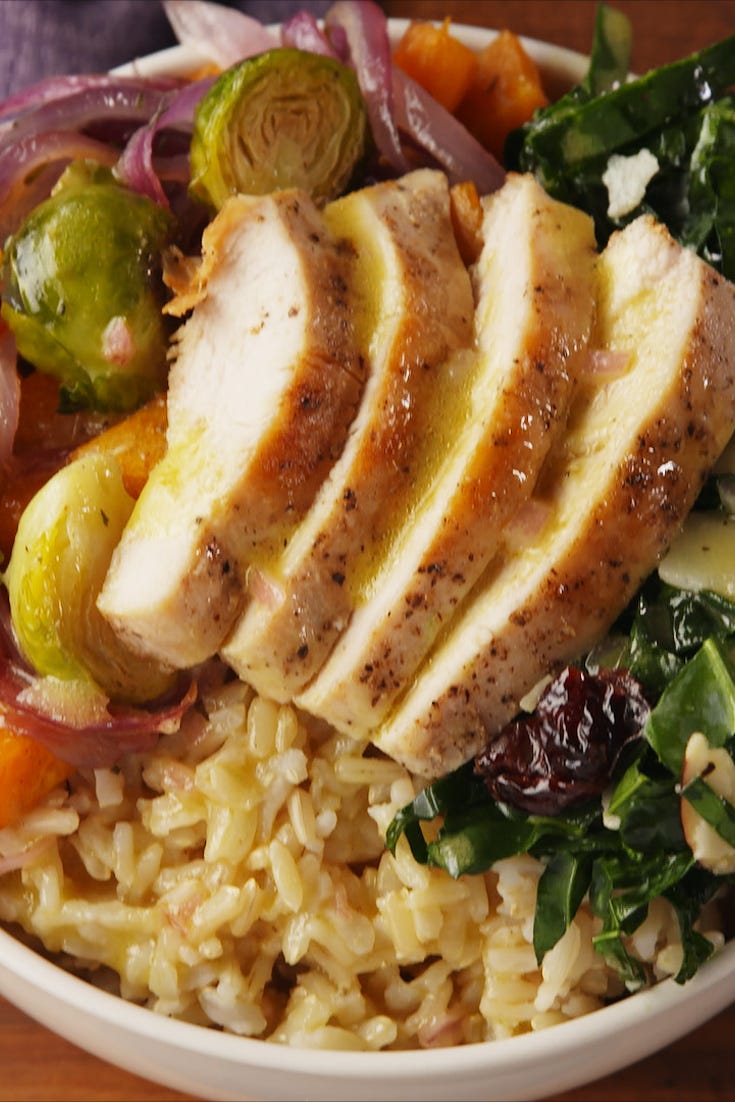 Found Delish
Wine Braised Beef with Mushrooms
If you're having company over why not make this amazing meal?!
Found The Modern Proper
Slow Cooker Chicken Pumpkin Curry
This is a perfect, low effort recipe that your family will love! \
Found The Modern Proper
Blue Cheese-Mushroom Stuffed Tenderloin
How AMAZING does this look?! Your guests will be impressed with you for sure!
Found Taste of Home
Maple Rosemary Pork Tenderloin
Serve this up with a side of delicious roasted potatoes!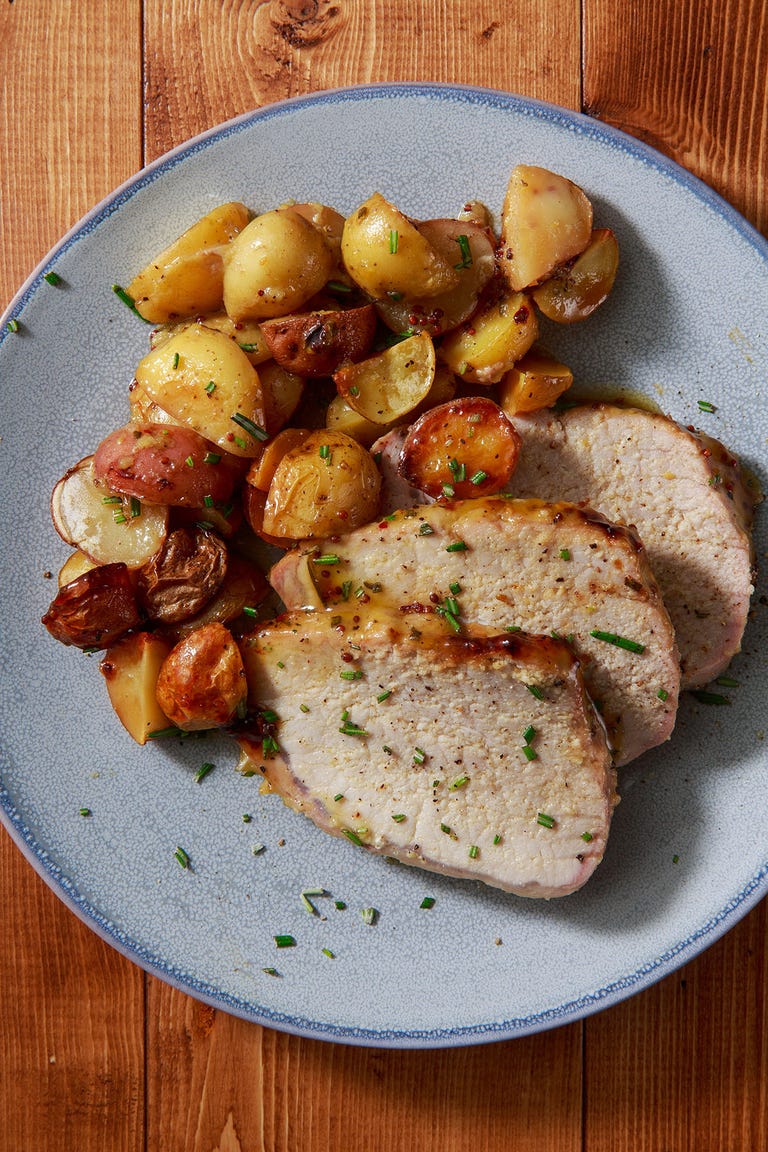 Found Delish
Roasted Brussels Sprouts Salad with Pomegranate Seeds
This is an absolutely delicious side!
Found What's Gabby Cooking
Creamy Bacon Mushroom Thyme Chicken
Bacon and mushroom together? Perfect!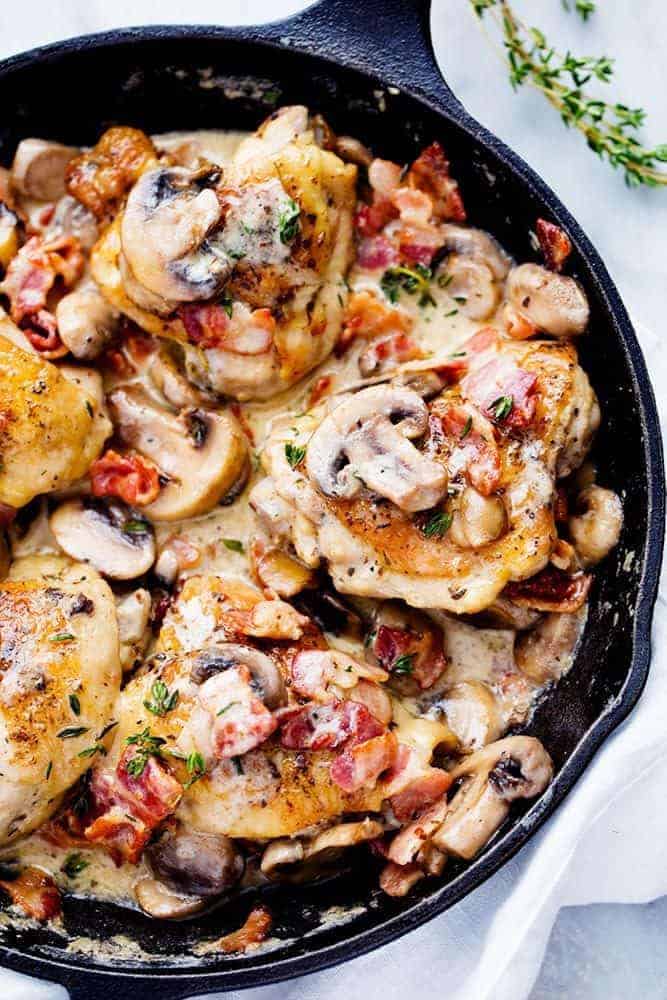 Found The Recipe Critic
Stout & Honey Beef Roast
Hearty, cozy, and perfect for Fall weather!
Found Taste of Home
BBQ Chicken and Apple Bread Pudding
Try this delightful mix of flavors!
Found Taste of Home
Slow Cooker Balsamic Pot Roast
Imagine coming home to this at the end of the day… it's pretty good, right?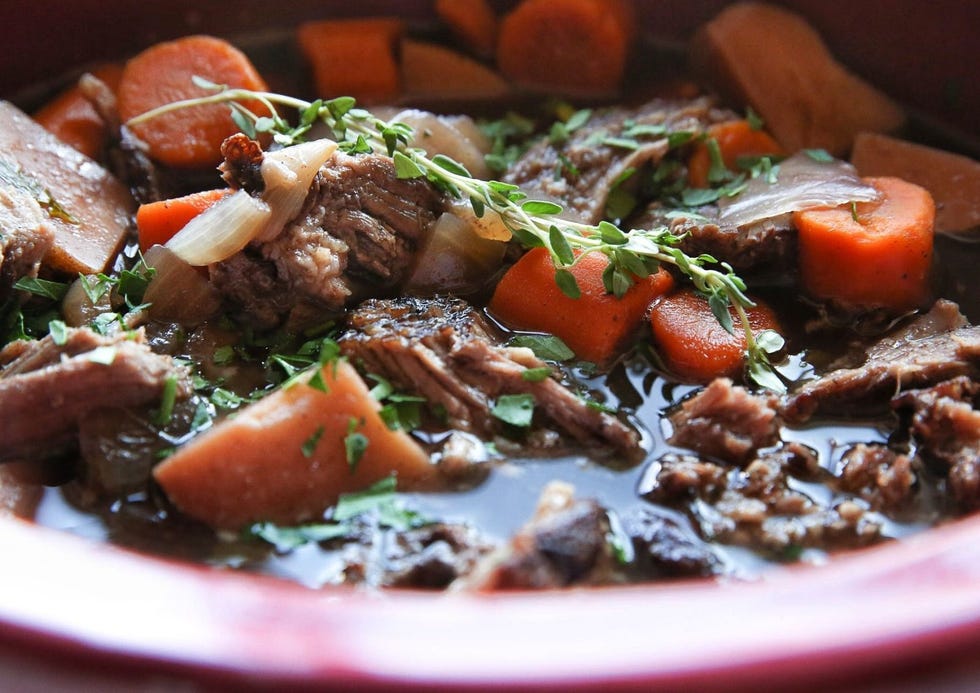 Found Delish
Autumn Roasted Butternut Squash
This is a side that goes so well with almost any main Fall dish!
Found Very Well Fit
You May Also Enjoy…
33 Amazing Starbucks Copycat Recipes
39 Pumpkin Recipes to make Your Fall Fabulous!
39 Soul-Warming Fall Soup Recipes to Enjoy
31 Interesting Planters Made from Pumpkins
33 Beautiful Ideas for Your Yard and Garden This Fall
37 Natural Leaf Crafts and Projects for All Ages