Hello, DIYers!
The crisp Fall air is welcome after a hot end of Summer! You know what that means… It's about to be soup season! Get excited and inspired with 39 recipes that are sure to warm your soul on chilly nights. Gather with friends and family to enjoy, swap stories, and feel good!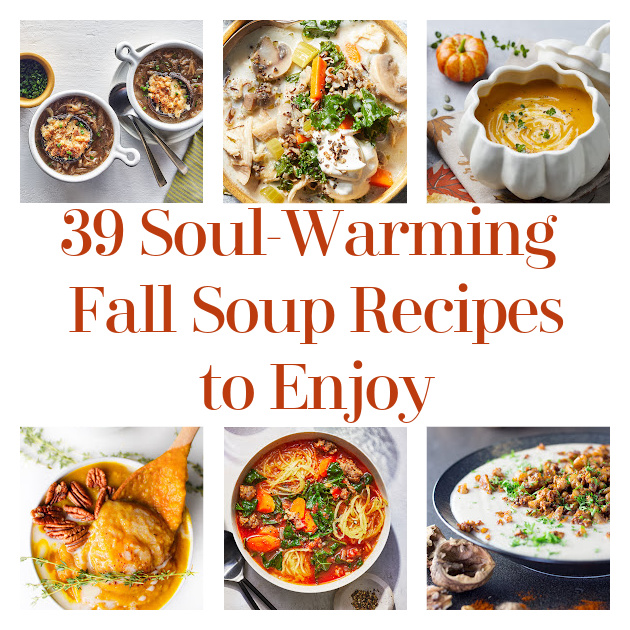 Cauliflower and Walnut Soup with a Smoky Crumb Topping
This recipe is filling and offers a unique nutty flavor!
Found Quite Good Food
Gingered Squash and Pear Soup
This is a wonderful way to celebrate the amazing flavors of fall in one soup!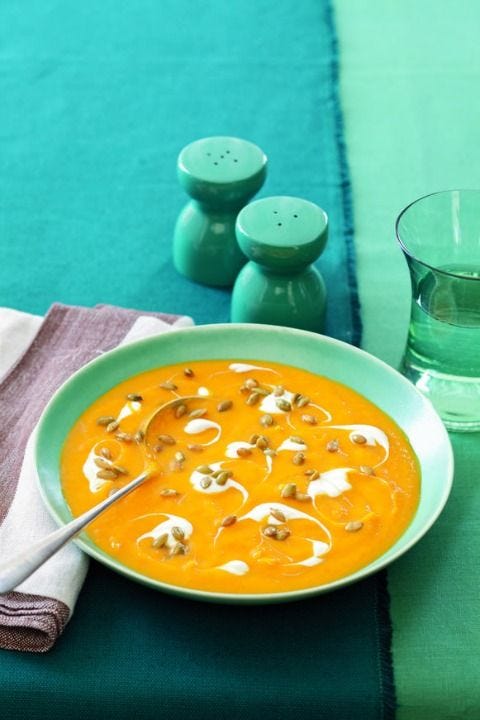 Found Woman's Day
Tortellini Soup with Italian Sausage and Kale
How amazing does this sound?! Put it on your weekly menu!
Found The Modern Proper
French Onion Soup with Portobello Cheese "Toast"
Add an amazing twist to this delicious French onion soup!
Found Eating Well
Broccoli Cheddar Mashed Potato Soup
This is a classic! It's so delicious and filling!
Found Superman Cooks
Autumn Turkey Soup with Squash, Kale, and Urfa Chile Oil
Chicken soup? Forget about it! Try this soup made with turkey!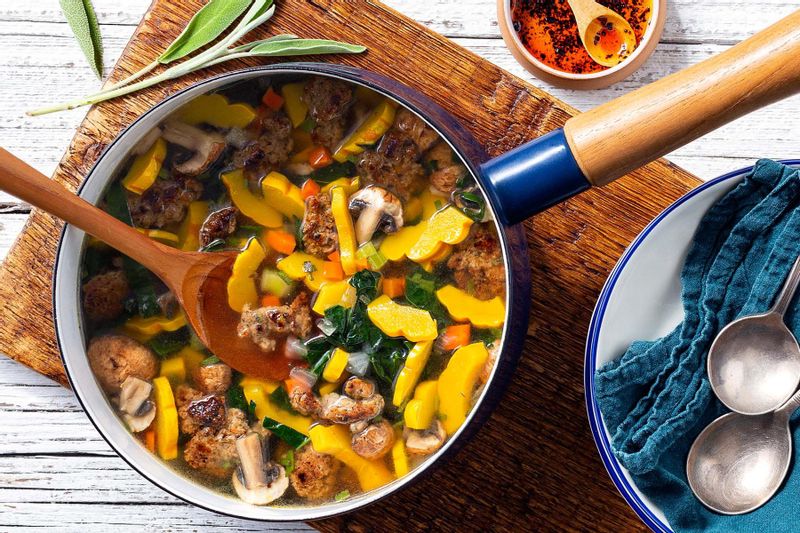 Found Sun Basket
Pumpkin Soup with Coconut & Curry
Give this pumpkin soup a curried twist!
Found Rachel Ray Mag
Ginger Dumpling Soup
Enjoy this warm and delicious dumpling soup!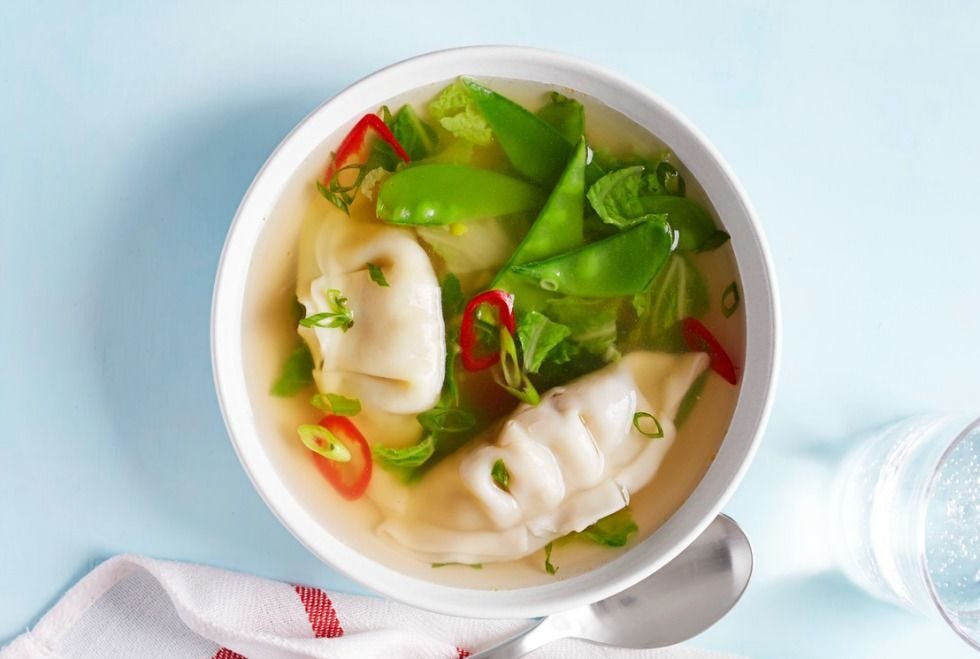 Found Women's Day
Butternut Apple Fall Soup
Sweet apple with butternut? Delicious!
Found Lau's Healthy Life
Chicken Pot Pie Soup
Turn chicken pot pie into a creamy and filling soup!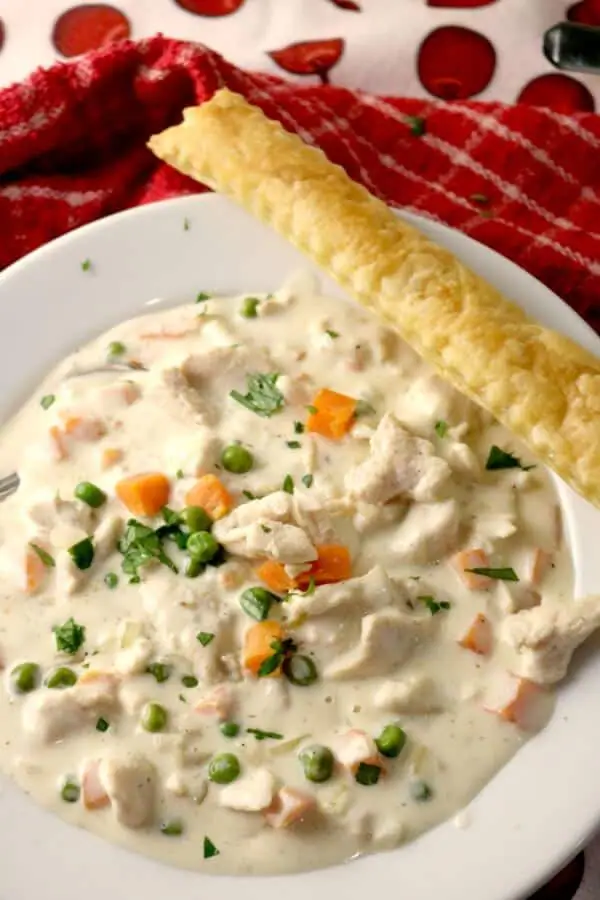 Found Kitchen Dreaming
Chickpea and Red Pepper Soup with Quinoa
Here is a delicious way to enjoy a soup that is packed with protein! Plus, who doesn't love quinoa?!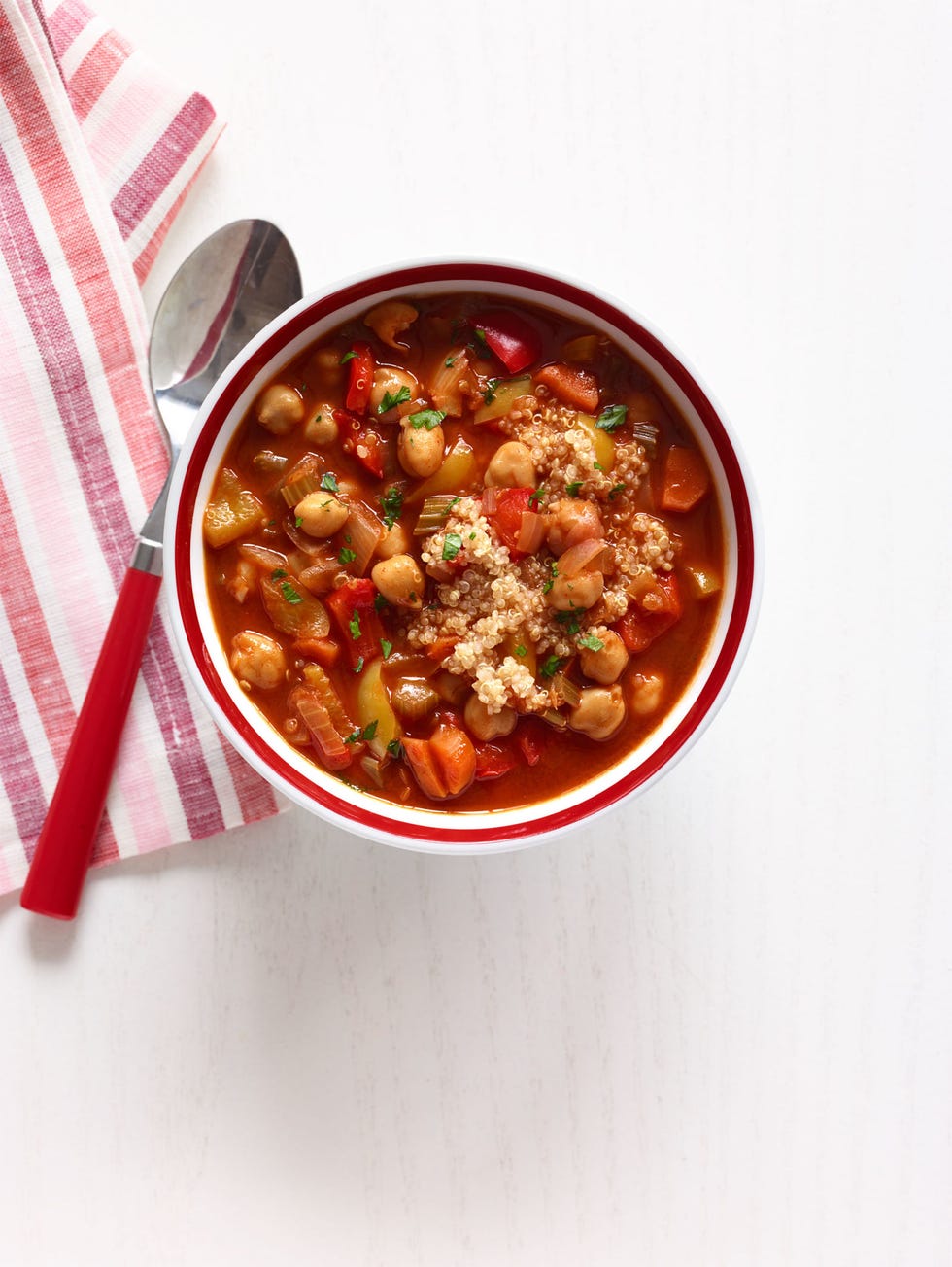 Found Women's Day
Fall Avgolemono Soup
This is a seriously healthy soup that tastes great on a Fall day!
Found Once Upon a Pumpkin
Butternut Squash Soup
Butternut squash is a delicious way to enjoy the flavors of Fall!
Found The Modern Proper
Loaded Potato Soup
Start the slow cooker and let it make itself! Return to a lovely and delicious dinner!
Found The Daily Meal
Beef and Barley Soup
Gingery Meatball Soup with Bok Choy
Try something gingery and delicious with this soup!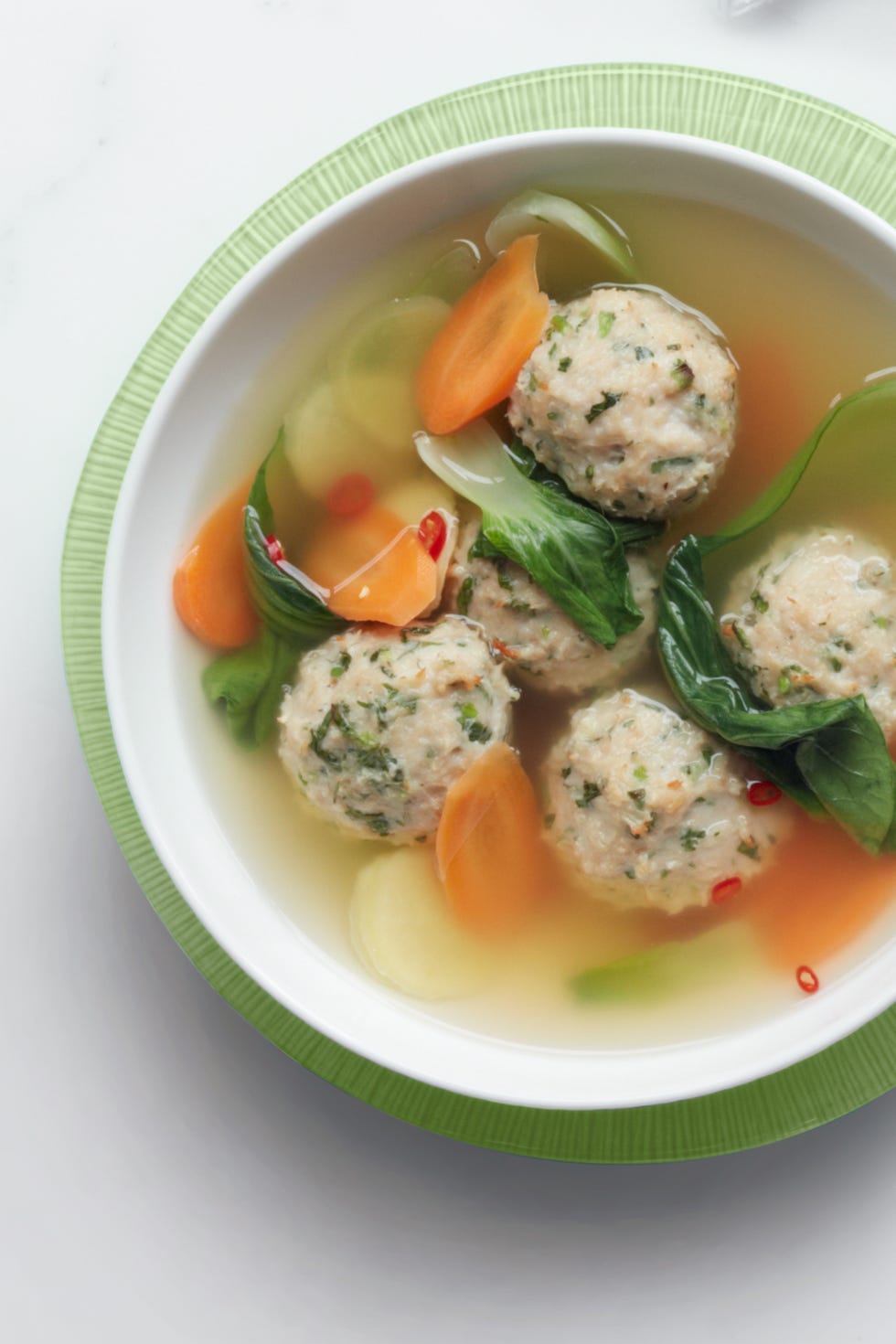 Found Women's Day
Red Chile and Pork Stew
Yum! This is a staple dish in New Mexico. Give it a try!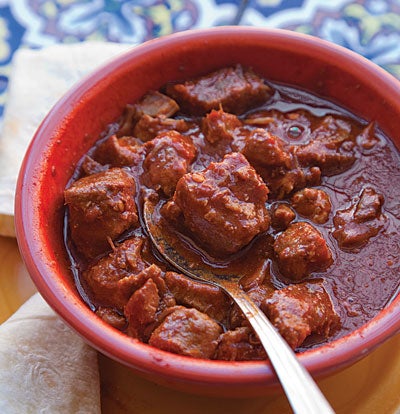 Found Saveur
Potato Leek Soup
This soup is creamy and silky! And leek? Totally underrated!
Found The Daily Meal
Autumn Vegetable Soup
Get cozy with all of these terrific Autumn vegetables!
Found Fine Cooking