Hello, DIYers!
Whether you are hanging out with your immediate family or throwing a socially responsible bash for a larger group, we want you to bring in the year 2022 eating like kings! These appetizers are definitely the way to start! They are decadent, delicious, creative, and many of them come wrapped up in bacon. The best part? They really aren't that difficult to put together!
Happy New Year!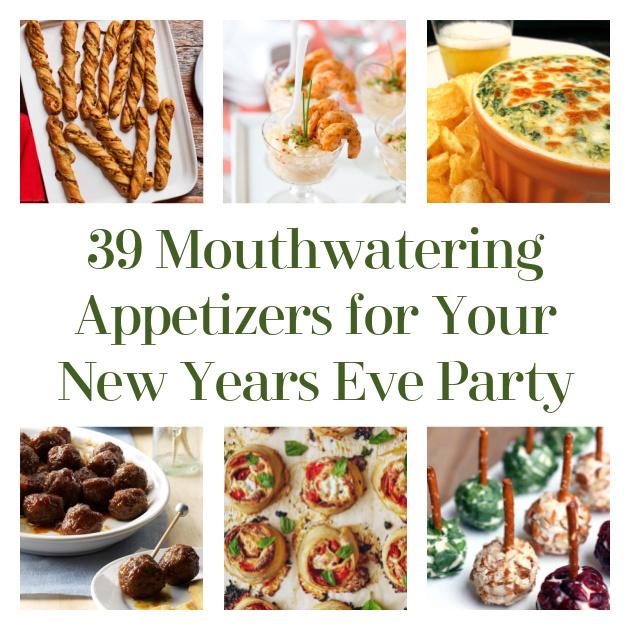 Brat Crustini
Brats are perfect for New Years Eve. You can put them onto this crustini recipe to get fancy!
Found Johnsonville
Baked Spinach Dip
Dip chips, bread, and anything else you'd like in this bowl of delicious!
Found All Recipes
Holiday Meatballs
A classic holiday recipe of appetizer meatballs!
Found Taste of Home
Crostini with Ricotta and Mango
This mix of filling and sweetness is perfection!
Found Catheryn Grivna
Bacon Wrapped Chicken Bites
Wrap it in bacon and call it an appetizer. Winning!
Found Ahead of Thyme
Baked Artichoke Bites With Garlic Aioli
You'll be stunned how easy this is to make!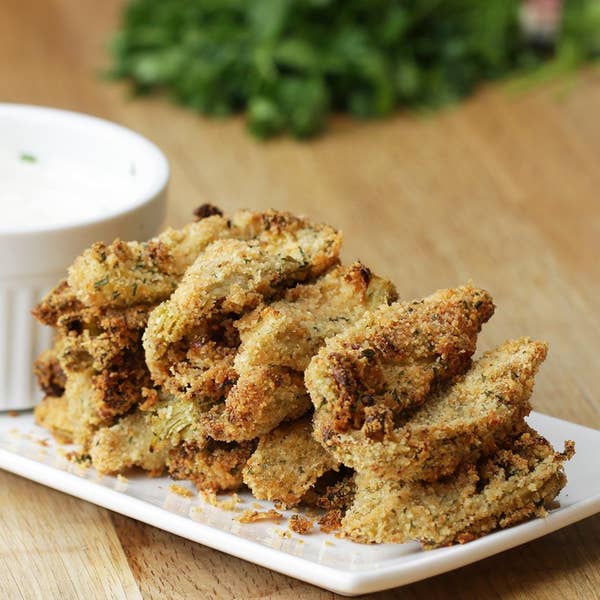 Found Tasty
Caprese Pizza Rolls with Prosciutto
If your mouth watering yet?!
Bacon, Cheddar and Swiss Cheese Ball
Yummy!
Found Taste of Home
Stuffed Portobello with Balsamic Glaze
Get fancy with your stuffed Portobello mushrooms!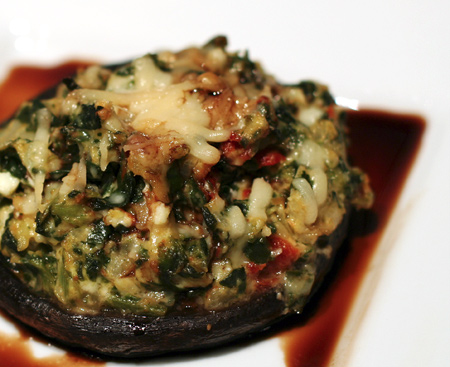 Found Love and Olive Oil
Pigs in a Blanket
Pigs in a blanket are a classic appetizer!
Found Ahead of Thyme
Sauerkraut and Kielbasa Nachos with Cracked Pepper Dijon Cream
Oh. My. Gosh. This sounds AMAZING.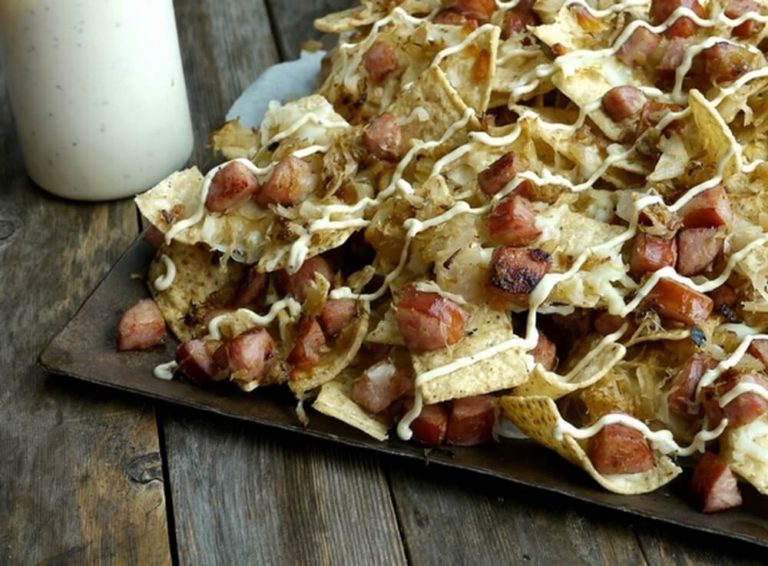 Found Noble Pig
Thai Appetizer Pizza
These vegetables are delicious on this crust!
Found Pillsbury
Baked Brie With Quick Cranberry Jam
Yummy!! So yummy!
Found Cooking NY Times
Homemade Tater Tots
This homemade recipe will put your favorite fast-food tots to shame!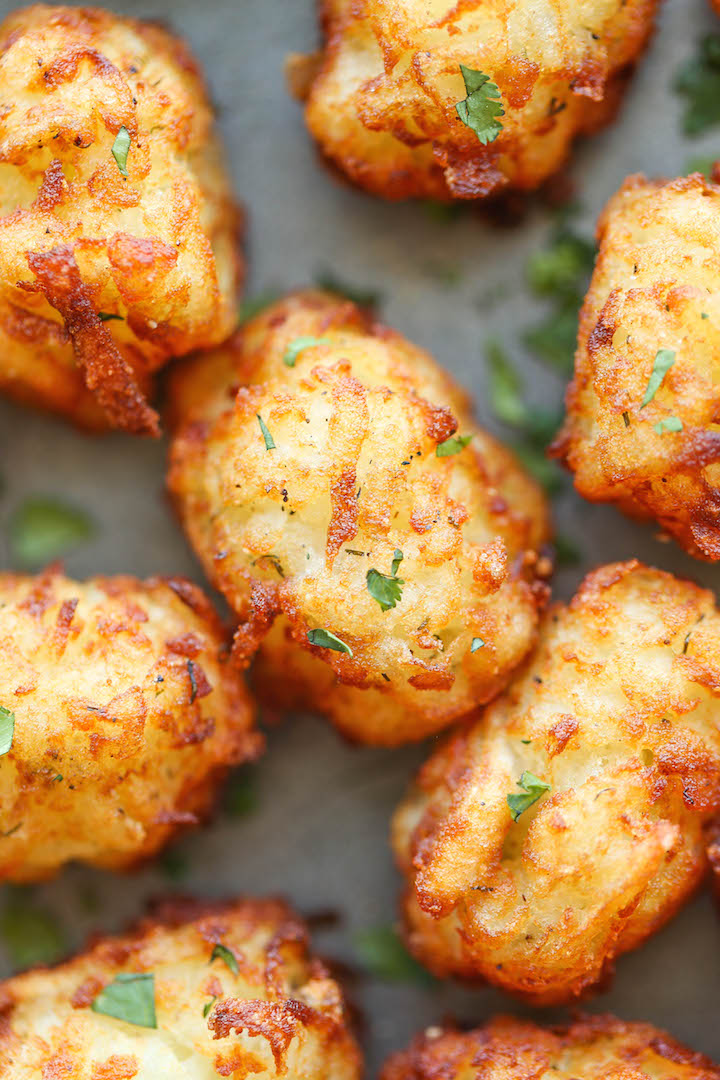 Found Damn Delicious
Bacon Wrapped Water Chestnuts
Water chestnuts are totally underrated! Wrap them in bacon and you have an interesting and delicious crowd pleaser!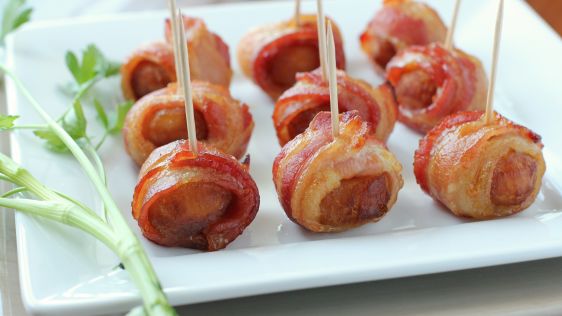 Found Food
Charcuterie Board
Nothing says appetizer like a nice charcuterie board!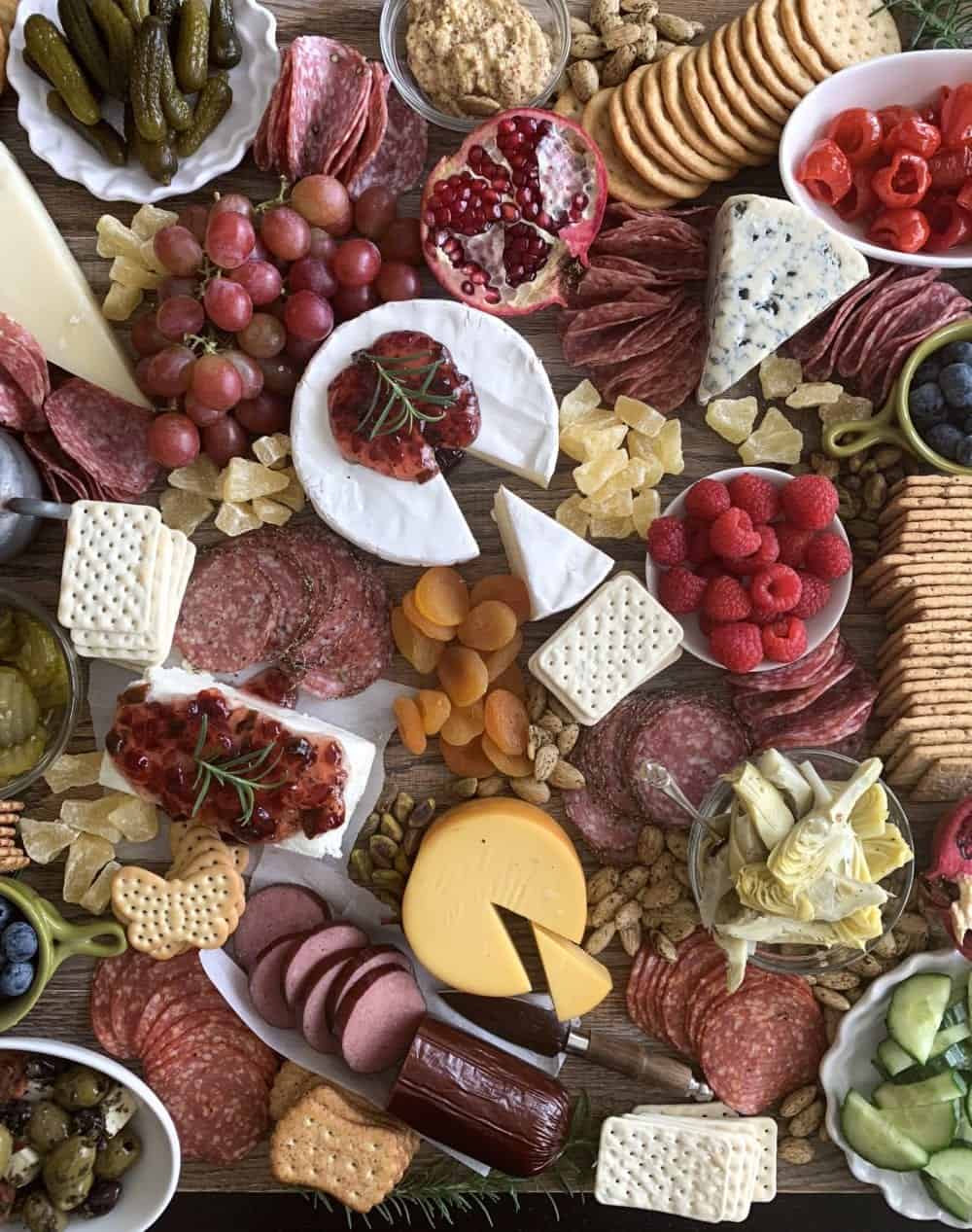 Found Picky Palate
Fried Tortellini
This is so interesting!
Found Miss in the Kitchen
Bacon-Wrapped Little Smokies
Wrap all of the things in bacon!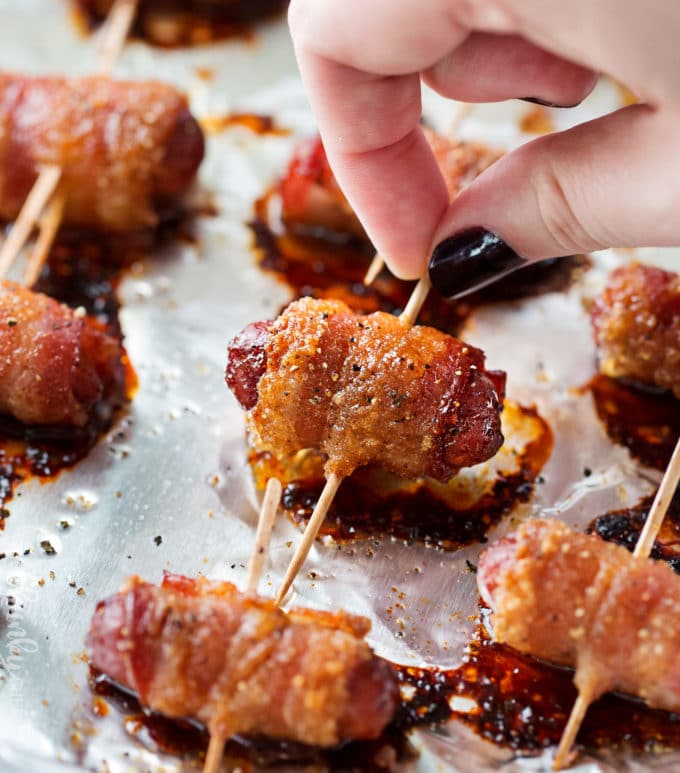 Found The Chunky Chef
Mini Cheese Ball Bites
These are so cute, so delicious, and easy to eat at a party!
Found Tastes Better from Scratch
Cajun Sausage Puffs With Bourbon Mustard
Oh my gosh! Bourbon mustard sauce! Amazing.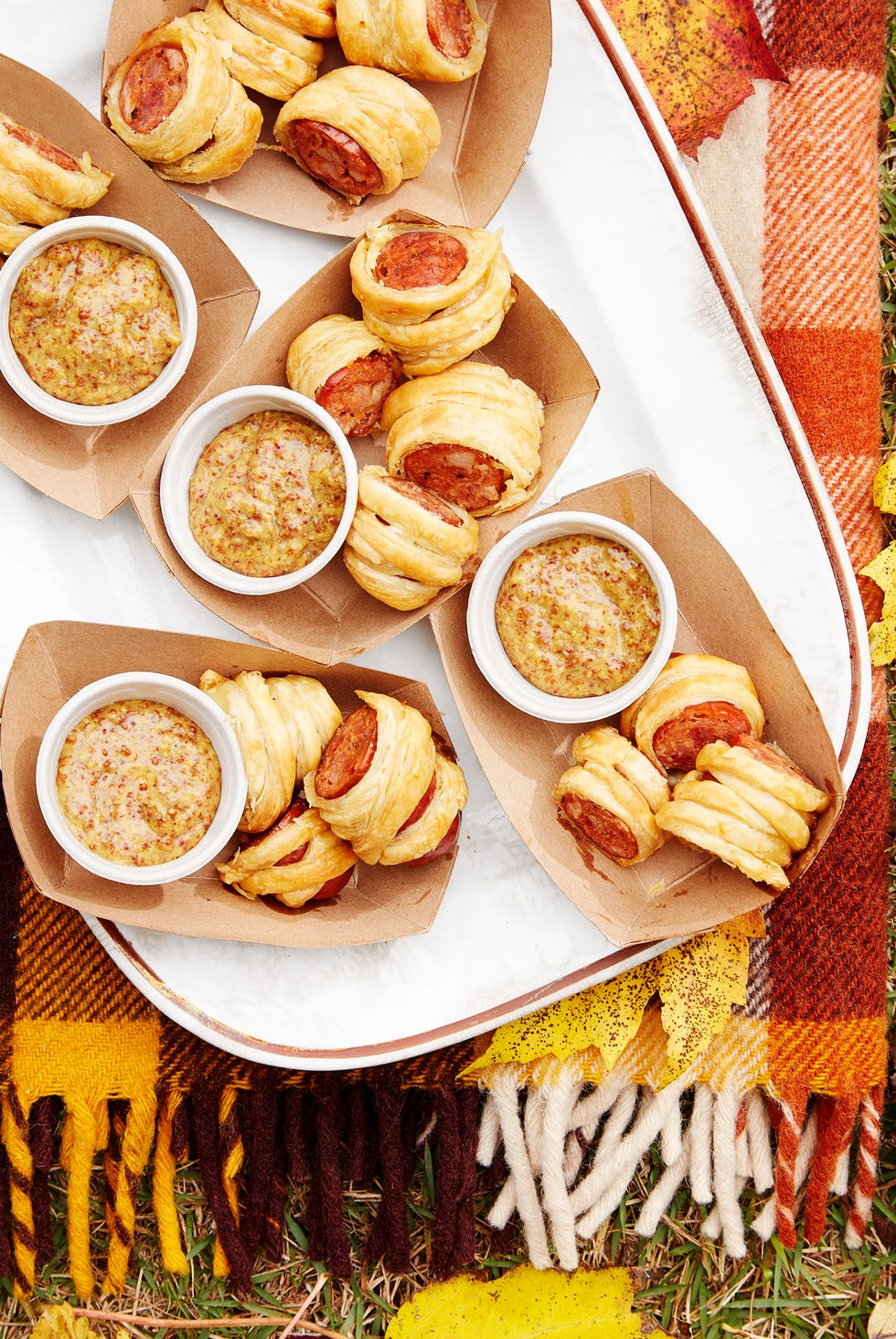 Found Country Living
Mozzarella and Pesto Twists
How fancy! And delicious!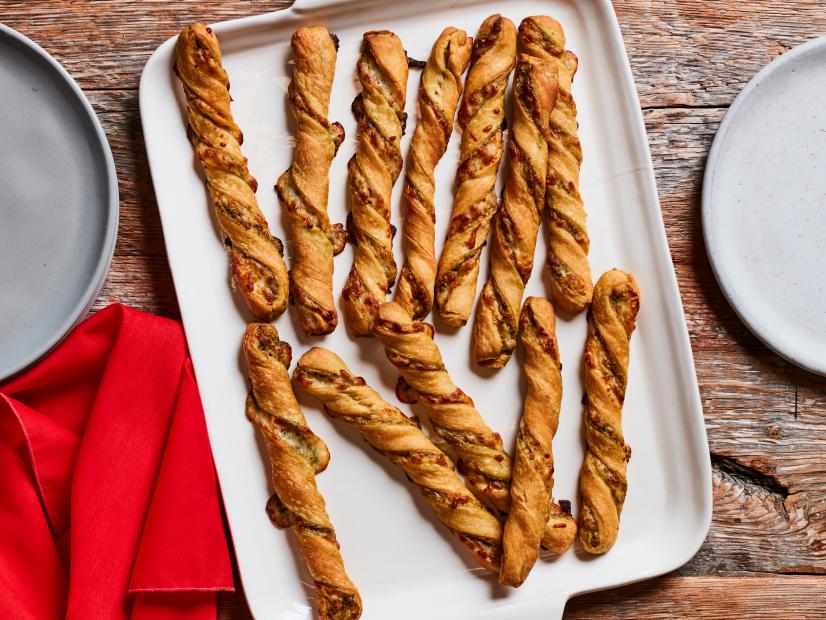 Found Food Network
Baked Coconut Shrimp with Mango Sauce
The only thing more perfect than coconut shrimp is the mango sauce to dip it in!
Found The Endless Meal
Whipped Feta Crostini
Delicious!
Found Ahead of Thyme
Baked Mozzarella Sticks
You can never ever go wrong with mozzarella sticks!
Found All Recipes
Prosciutto-Wrapped Asparagus and Cantaloupe Bundles
Get really fancy with this delicious and interesting flavor combination!
Found Ahead of Thyme
Parmesan Brussels Sprouts with Sour Cream Herb Dip
These aren't your grandma's brussel sprouts! There are so many amazing ways to cook them that do not involve boiling!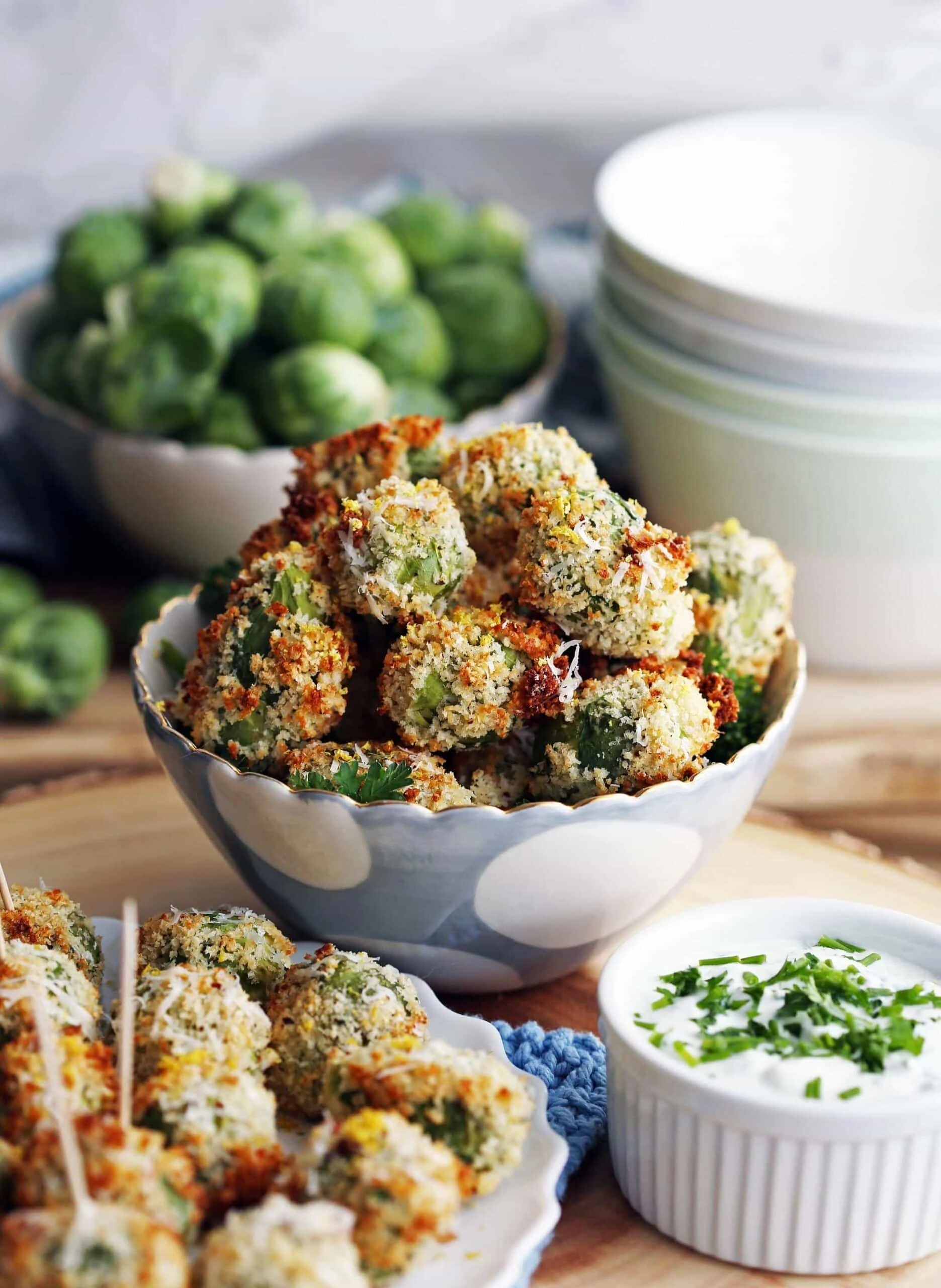 Found Yay For Food
Sweet and Spicy Wings
These wings are the best of both worlds!
Found Dr. Oz Show
Creamy Whipped Feta Dip
You can serve this delicious dip with pita wedges, or sliced vegetables! Dress it up with sesame seeds, red pepper flakes, or olive oil. If you prefer some sweetness, you can even use honey!
Found Once Upon A Chef
Fried Mac and Cheese Balls
This is delicious and perfect!
Found Ahead of Thyme
Red Goddess Deviled Eggs
Deviled eggs are always a win, but add a fun twist!
Found No Spoon Necessary
Spinach and Goat Cheese Tartlets
Delicious goat cheese and spinach in this crunchy shell? Amazing! Your guests will love it!
Found Grits and Pinecones
Shrimp Egg Rolls
Egg rolls are amazing ANYTIME, but they make a particularly wonderful appetizer for New Years Eve!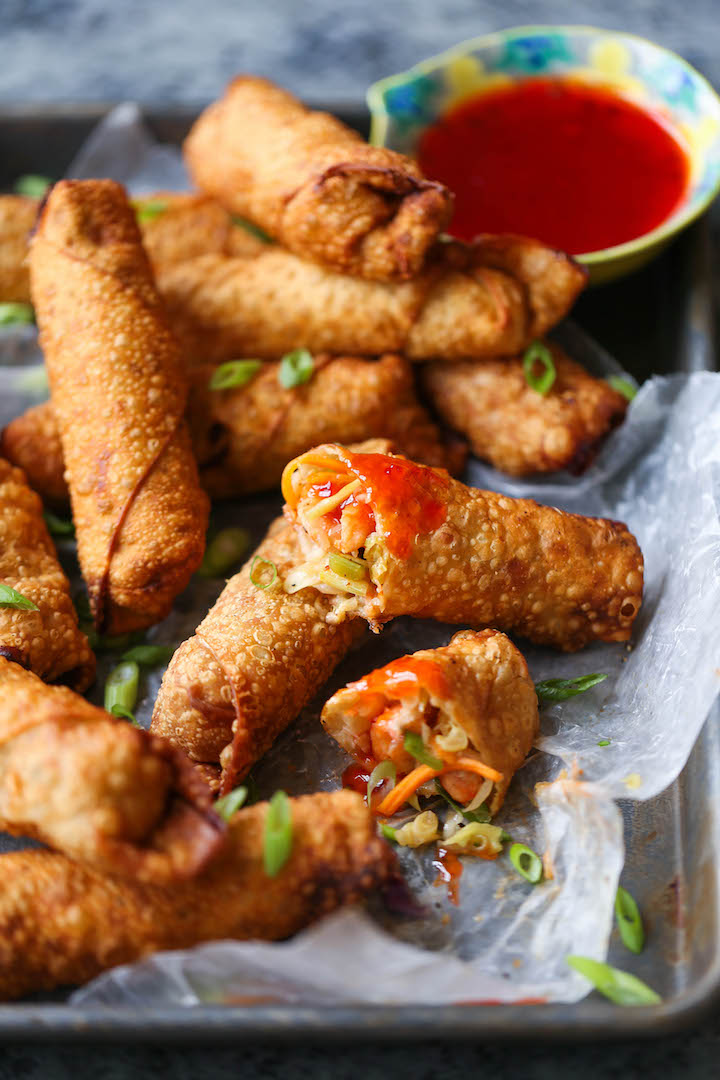 Found Damn Delicious
Homemade Garlic Knots
Going carb-free in the new year? This is your last hurrah!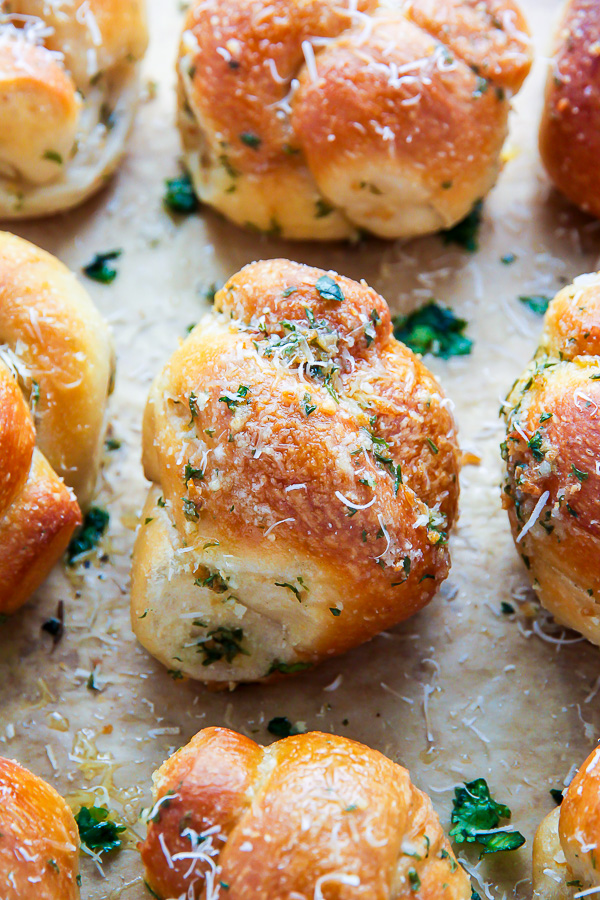 Found Baker By Nature
Crudité Platter
Fresh and delicious!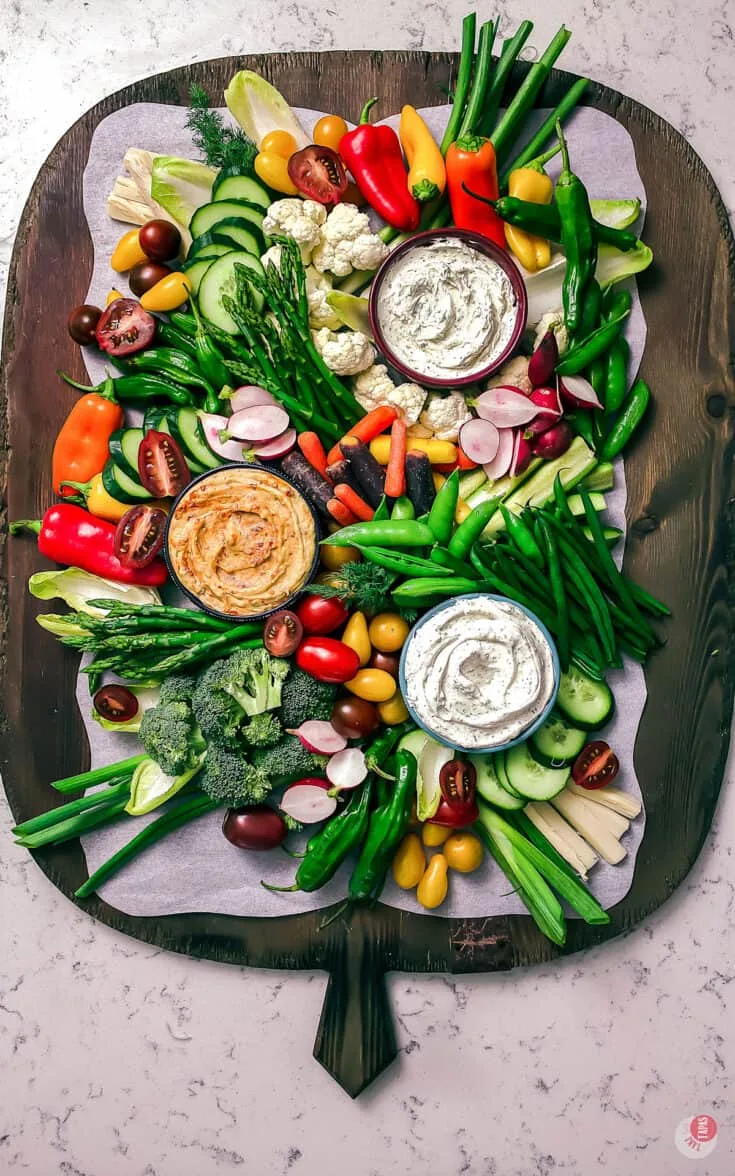 Found Take Two Tapas
Fried Mashed Potato Balls
Mashed Potatoes may be difficult to serve at a party, but these? Perfect!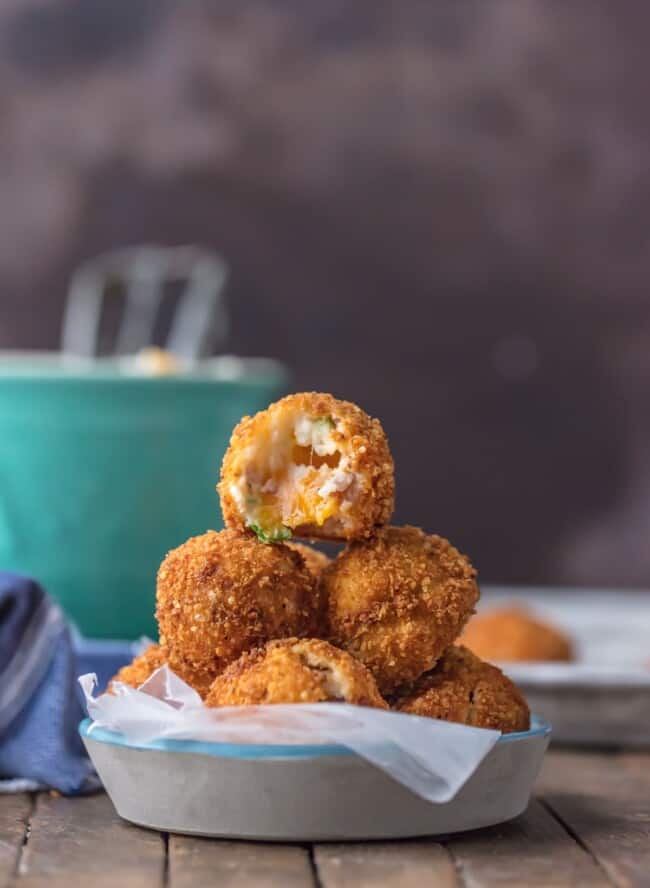 Found The Cookie Rookie
Mashed Potato Spring Rolls
Here is another cool way to enjoy mashed potatoes in a more party-friendly way!
Found Ahead of Thyme
Mini Caprese Salad Bites
You can mix and mingle while still enjoying this caprese salad!
Found Jo Cooks
Smoked Salmon and Cream Cheese Cracker Bites
This takes a simple and easy to make appetizer and makes it just a little bit decadent! Love it!
Found Ahead of Thyme
You May Also Enjoy…
37 Mouthwatering Breakfast Ideas for Christmas Morning
31 Delicious and Seasonal Peppermint Treats
39 Show Stopping Sides to Make for Your Holiday Dinner
41 Creative and Delicious Sides to Bring for Thanksgiving
39 Mouthwatering Ways to Make Potatoes
37 Hearty Fall Recipes to Inspire You
33 Amazing Starbucks Copycat Recipes
39 Pumpkin Recipes to make Your Fall Fabulous!