Hello, DIYers!
Are you ready to celebrate the holiday season? Get buzzed on sugary sweetness with a hint of delicious peppermint flavor. These recipes will knock your socks off and have your loved one's delighted that you thought to make them something so fantastic. Give any one of these recipes a try!
Happy holidays!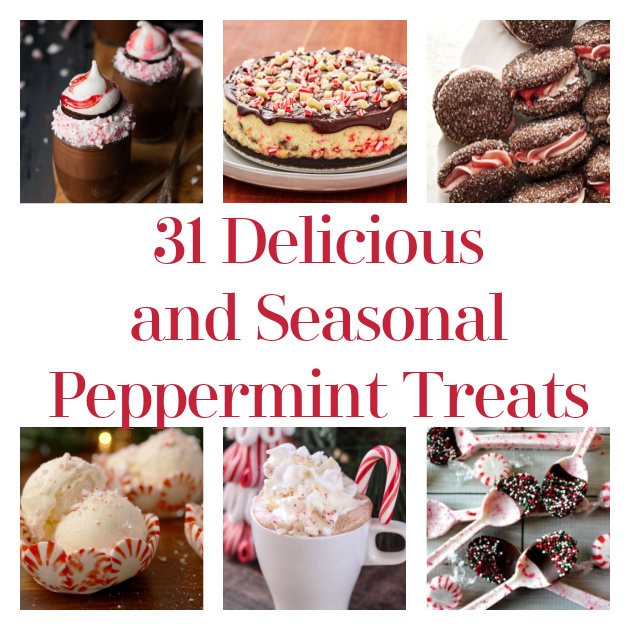 Chocolate Peppermint Cheesecake
Are you nuts for cheesecake? Put this delicious peppermint twist on it!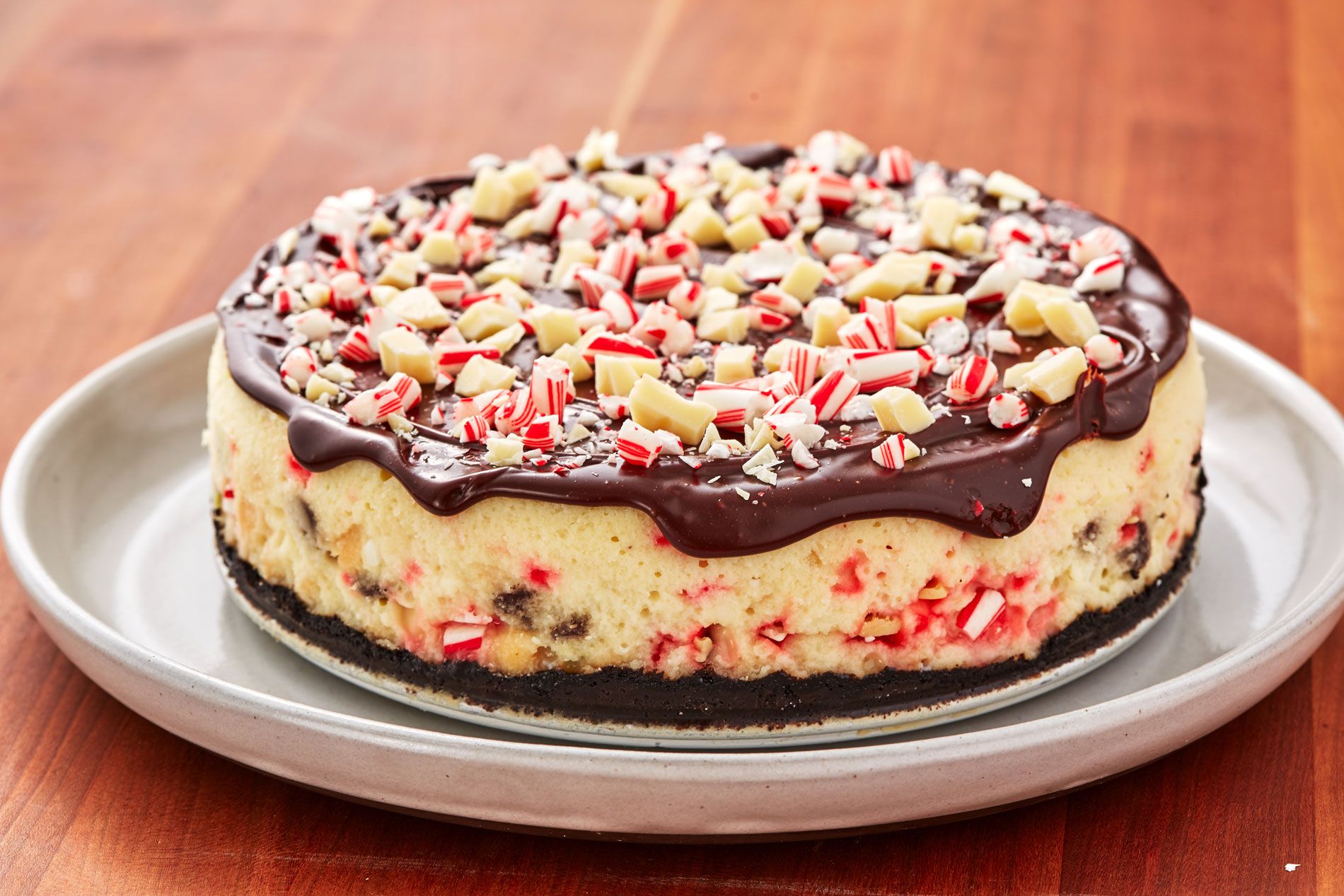 Found Delish
Dark Chocolate Peppermint Pots de Creme
Creamy and delicious!
Found The Kitchen Mccabe
Peppermint Candy Spoons
Hoe cute are these?! They are perfect to dip in a cup of peppermint coffee!
Found Princess Pinky Girl
Peppermint Patties
You can't have a list of peppermint recipes without including peppermint patties!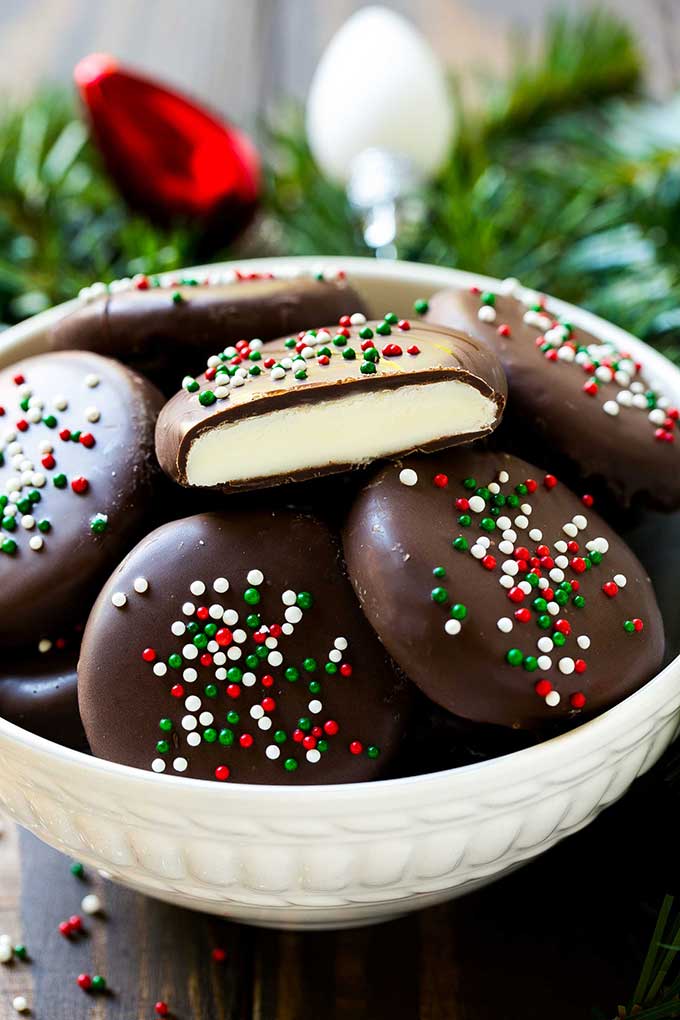 Found Dinner at the Zoo
Peppermint Ice Cream
I realize that some people won't prefer to enjoy a cold, ice cream treat in the middle of winter. But this is worth it!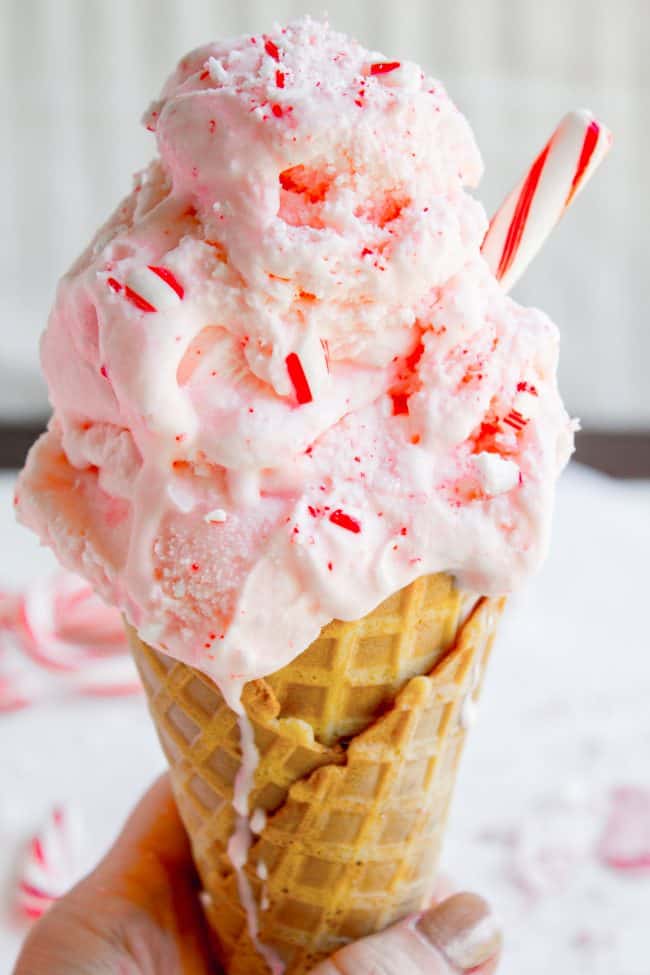 Found The Food Charlatan
Peppermint Meltaways
Just as the name suggests, these sweet treats melt in your mouth!
Found Taste of Home
Peppermint Sandwich Cookies
These are so delicious! Make up a batch and give them to co-workers, neighbors, friends, and family!
Found My Recipes
Triple White Chocolate Peppermint Blossoms
This is a delicious twist on the classic peanut butter and chocolate blossom cookies!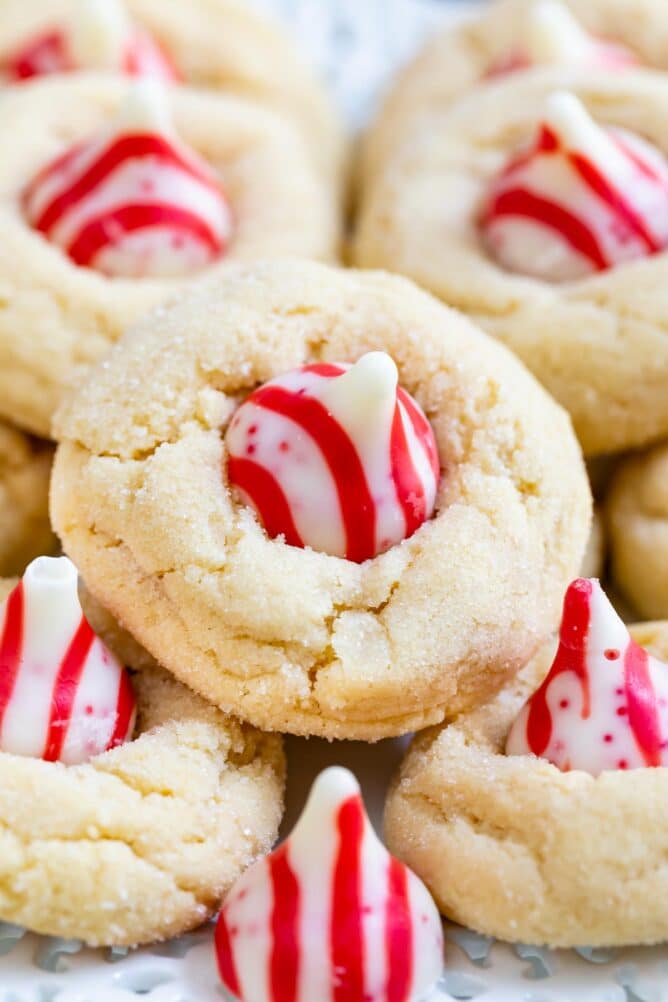 Found Crazy for Crust
Peppermint Milkshake
This sweet treat is a copy cat recipe of the peppermint shake from Chick-Fil-A!

Found Oh So Delicioso
Chocolate Peppermint Bundt Cake
The peppermint crusted topping looks superb!
Found Let's Dish Recipes
Peppermint Candy Cane Dip
This delicious dessert has only 5 ingredients and is perfect for dipping cookies!
Found Dip Recipe Creations
Peppermint Bark Oreo Cookie
Delicious!
Found Cookie Named Desire
Peppermint Hot Chocolate Coffee
Enjoy a cozy, holiday coffee made at home!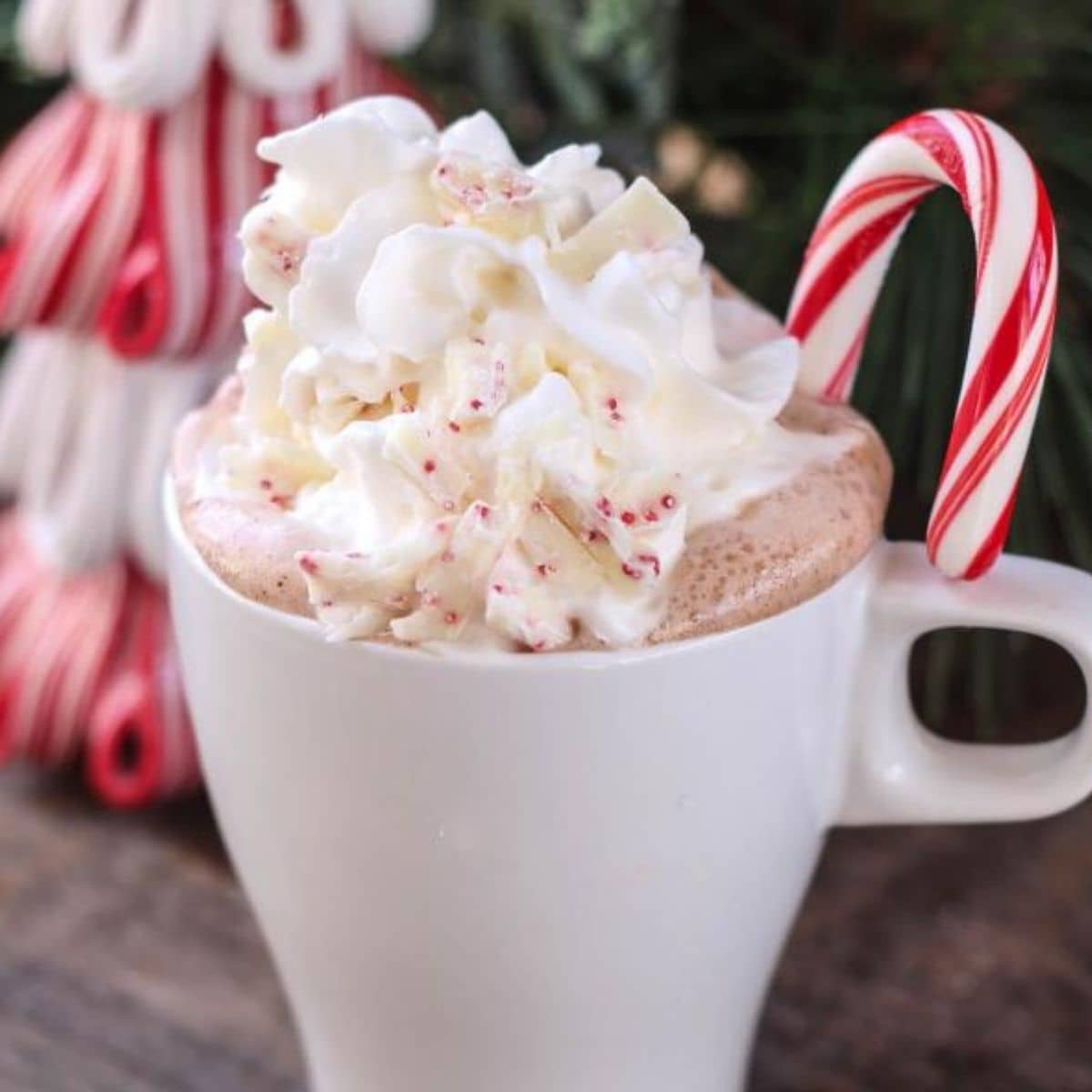 Found Champagne and Coconuts
Black Cocoa and Peppermint Pinwheels
These pinwheels are perfect for a Christmas cookie display!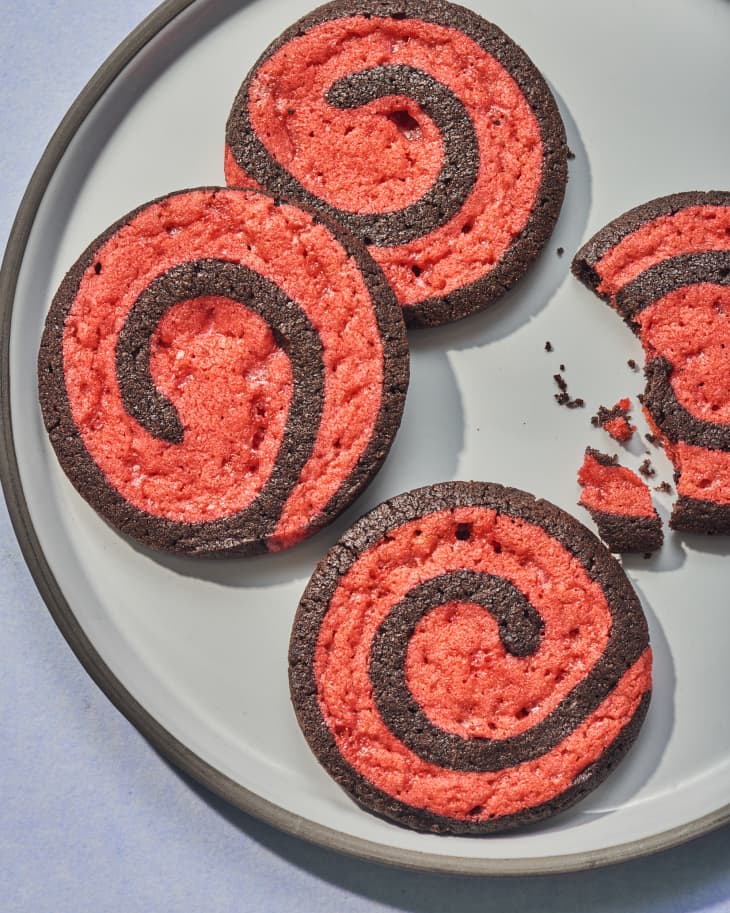 Found The Kitchn
Peppermint Bark
Peppermint bark is a classic winter treat!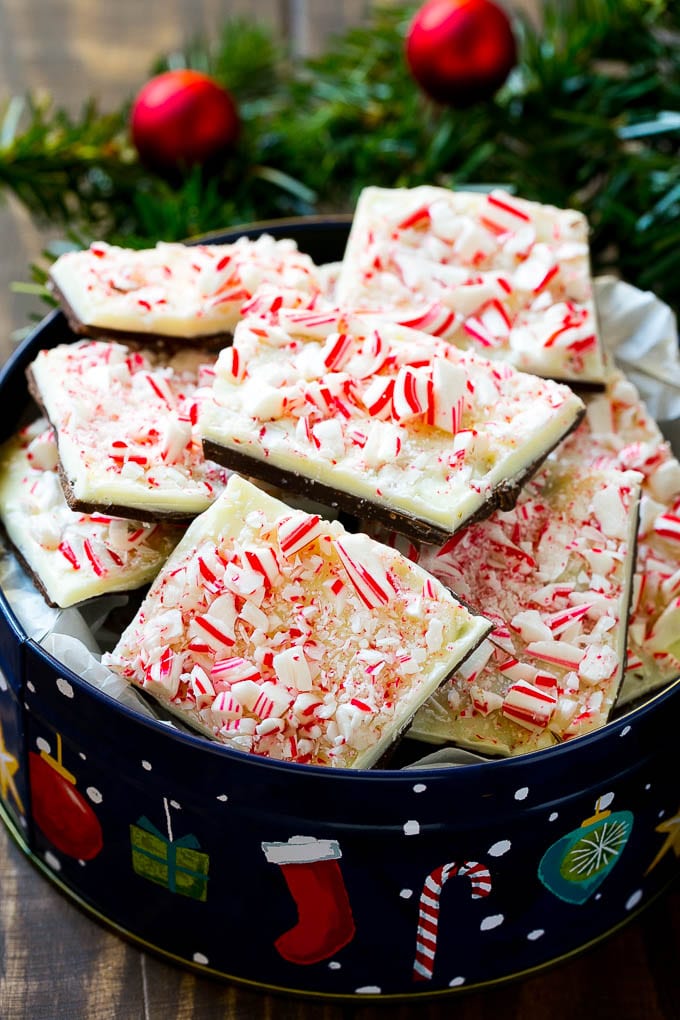 Found Dinner at the Zoo
Peppermint Chip Brownies
Don't these just make your mouth water?!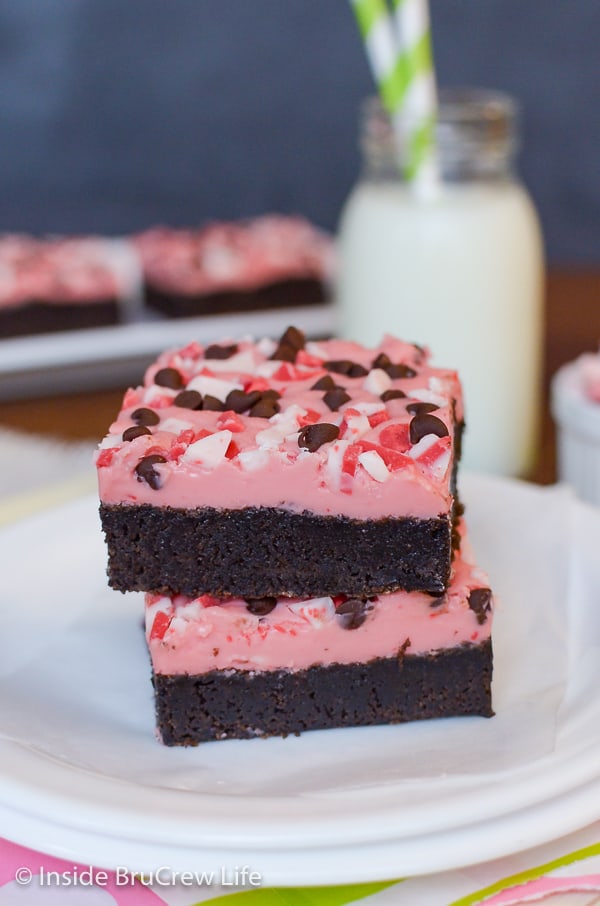 Found Inside Bru Crew Life
Peppermint Candy Bowls
How cool is this!? You can make your own bowls out of melted peppermint candies and fill it with delicious peppermint ice cream!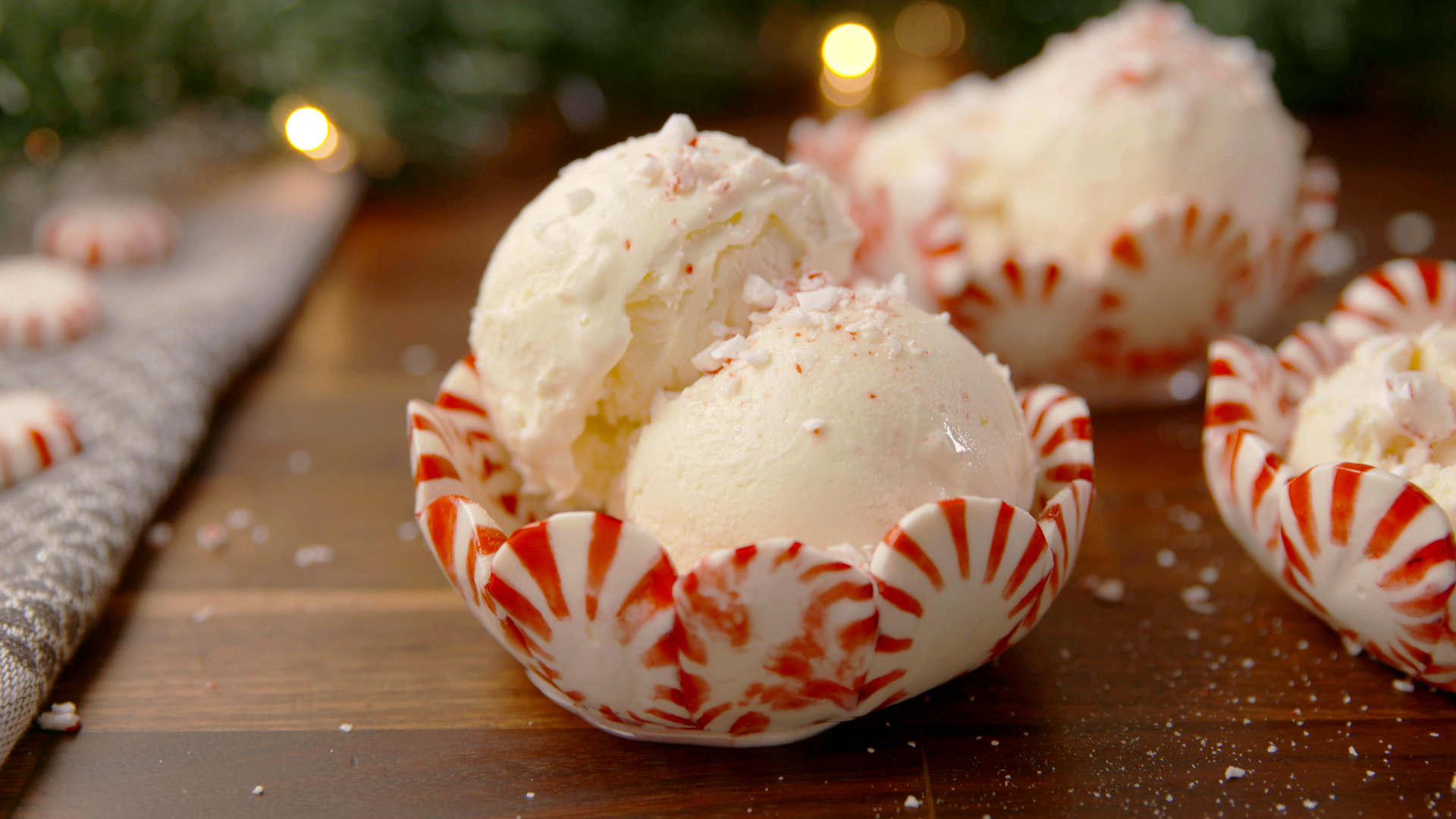 Found Delish
Peppermint Dark Chocolate Meringue Cookies
Melt in your mouth, crunchy on the outside, slightly chewy center, and peppermint flavor, dipped in chocolate!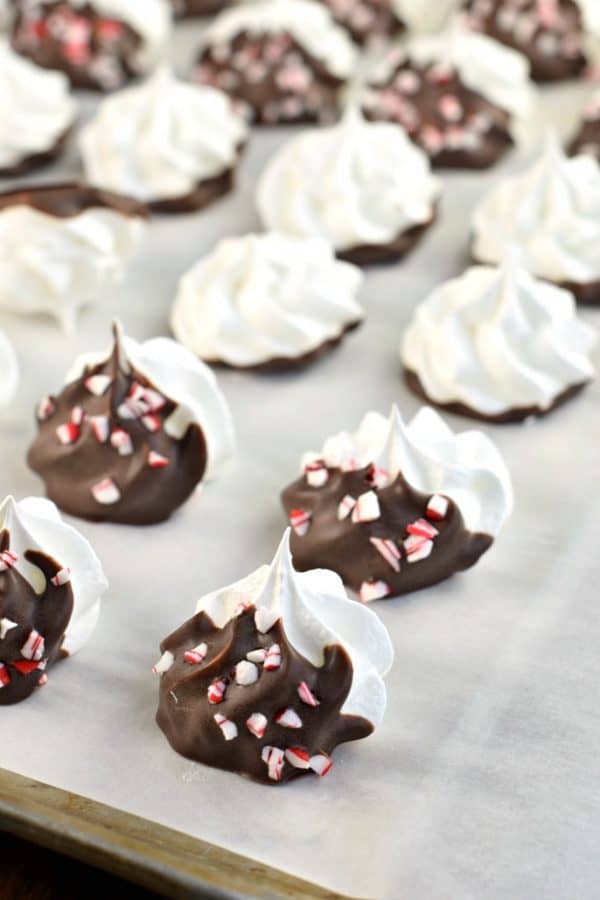 Found Shugary Sweets
Peppermint Candy Cane Cookies
Shape these cookies into candy canes for a fun and festive display!
Found Karen's Kitchen Stories
Peppermint Icebox Pie
This is a festive dessert to serve at your next holiday party!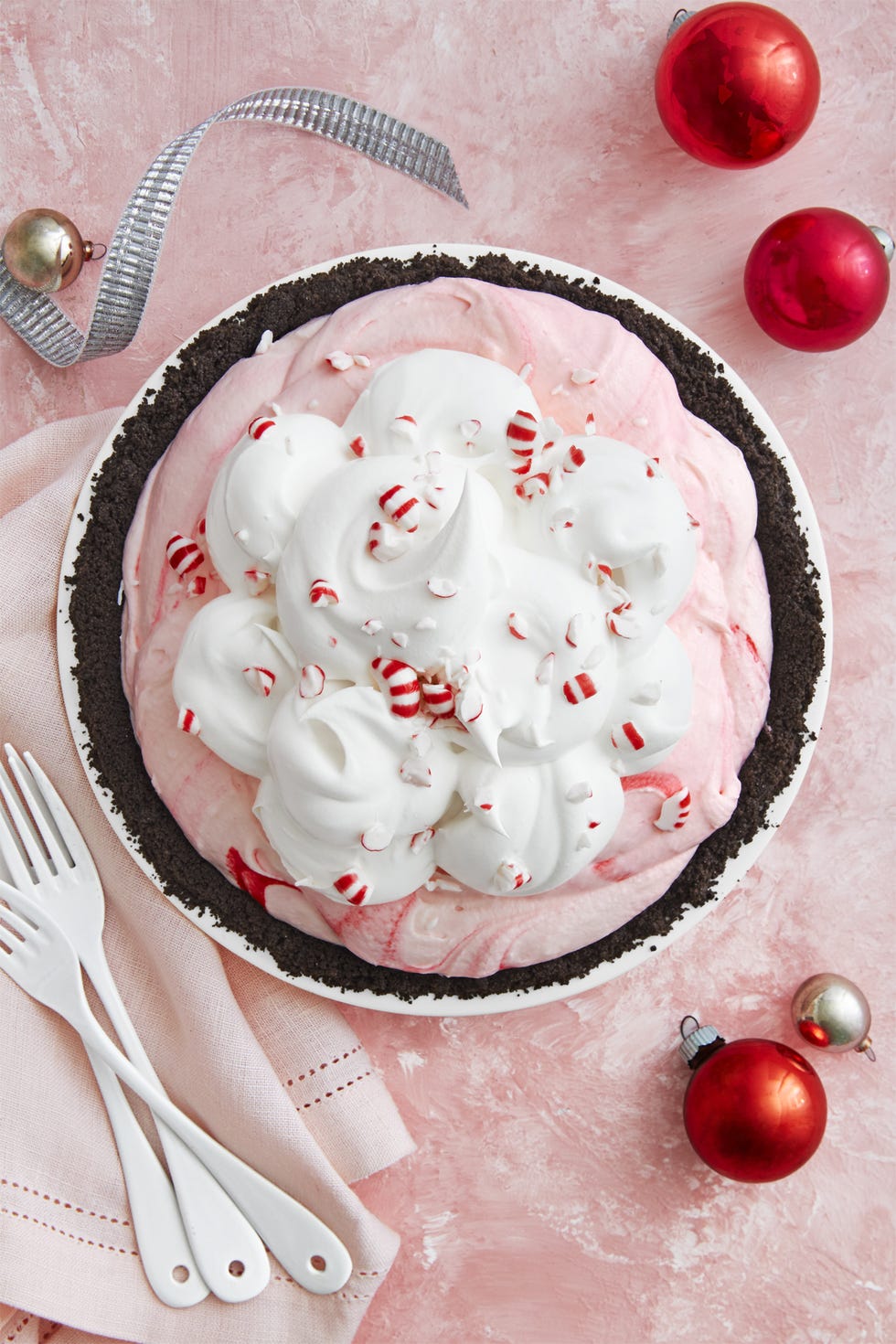 Found Country Living
Peppermint Cookies
These homemade cookies are perfect to put on the plate for Santa. They're his favorite!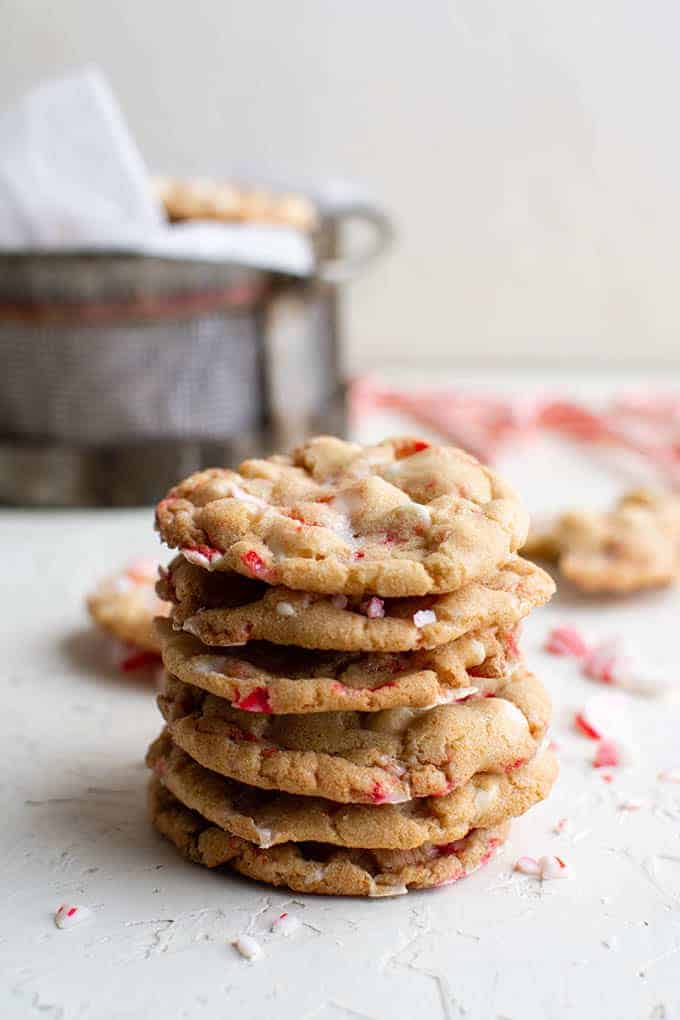 Found The Salty Marshmallow
Old-Fashioned Peppermint Taffy
Try some delicious homemade taffy this time of year! It also makes the perfect stocking stuffer!
Found Taste of Home
Peppermint Rice Krispie Treats
Yummy! These rice krispie treats are all decked out for the holidays!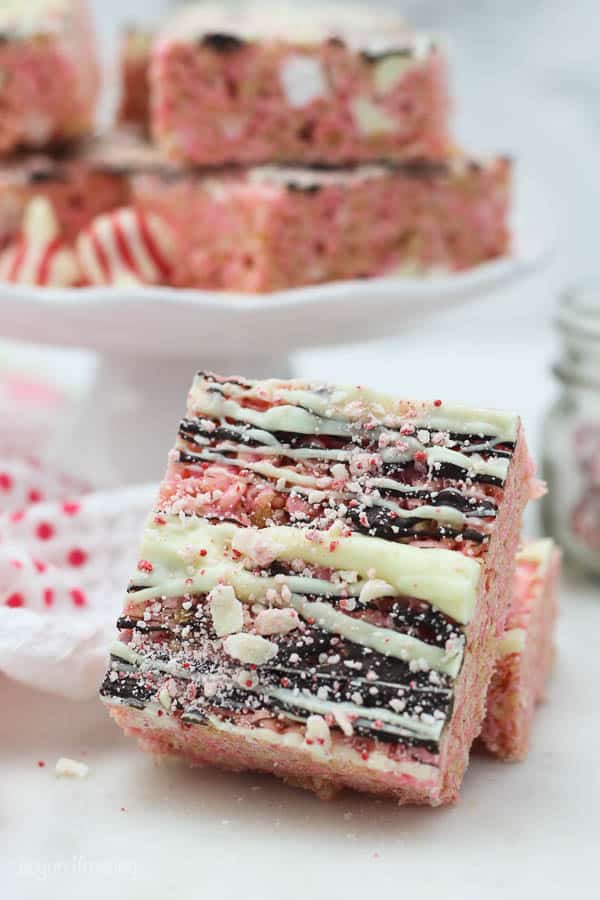 Found Beyond Frosting
Peppermint Chocolate Pudding Parfaits
How yummy! This makes the perfect simple dessert!
Found Recipe Runner
Peppermint Thumb Print
These are delicious!
Found Hello Little Home
Healthy Chocolate Peppermint Muffins
Indulge your sweet tooth with these yummy muffins made from healthier ingredients!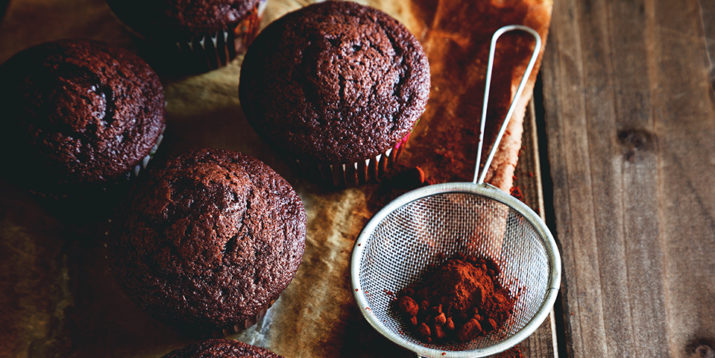 Found Beach Body on Demand
Peppermint Shortbread Cookies
Shortbread is delicious! Even more so with peppermint!
Found Rachel Cooks
Peppermint Chocolate Sticks Recipe (Vegan, Paleo)
You don't have to avoid chocolate altogether to stay healthy. Try this!
Found Living Healthy with Chocolate
Easy Marshmallow Peppermint Candy
How delicious and inventive!

Found Betty Crocker
Peppermint Pretzel Rods
These pretzel rods are deliciously dipped in white chocolate!
Found The Kitchen is my Playground
Peppermint Stick Hard Candy
This is such a fun way to make candy!
Found Little House on the Prairie
You May Also Enjoy…
39 Show Stopping Sides to Make for Your Holiday Dinner
41 Creative and Delicious Sides to Bring for Thanksgiving
39 Mouthwatering Ways to Make Potatoes
37 Hearty Fall Recipes to Inspire You
33 Amazing Starbucks Copycat Recipes
39 Pumpkin Recipes to make Your Fall Fabulous!