Hello, DIYers!
We've felt the weight of inflation at the gas pump, grocery store, utility bills, and even in home repairs! With purse strings a little tighter this year, we may not have as much money to throw around for new clothes for our trendy kids and teens, especially if they haven't hit a significant growth spurt. If having a new wardrobe is important to them, however, there are things that you can do to upgrade their current wardrobe with alterations that make their old clothes look new and one of a kind! If your teen is interested, they can get in on the action themselves! It might even spark an interest in clothing alteration or design for their future!
Happy crafting!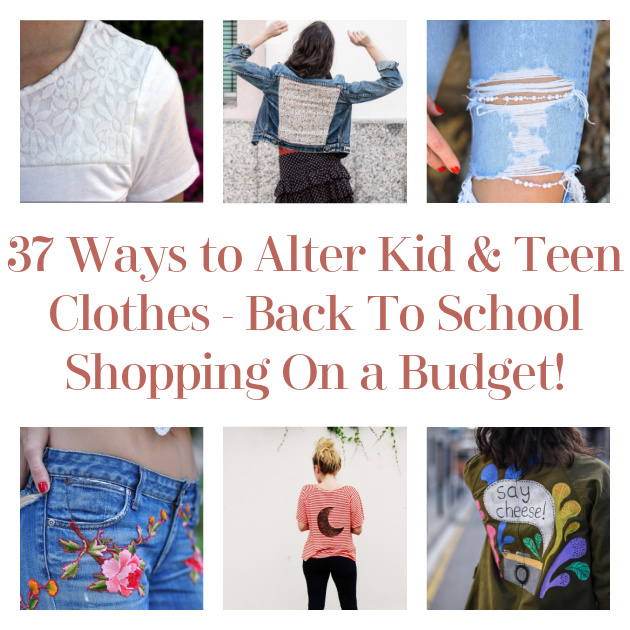 ...
Peekaboo Lace Insert
Add a touch of lace in whatever shape you like!
Found Mr. Kate
Add Geometric Pattern to Pants
These look so cool!
Found Emerja Design
Turn a Scarf into a Chic Romantic Vest
Add something extra to your teens look by turning a chic, boho scarf into a vest that they can put over a tshirt!
Found Brit + Co
Bow Sleeve T-Shirt
This is a no-sew idea that yields super cute results!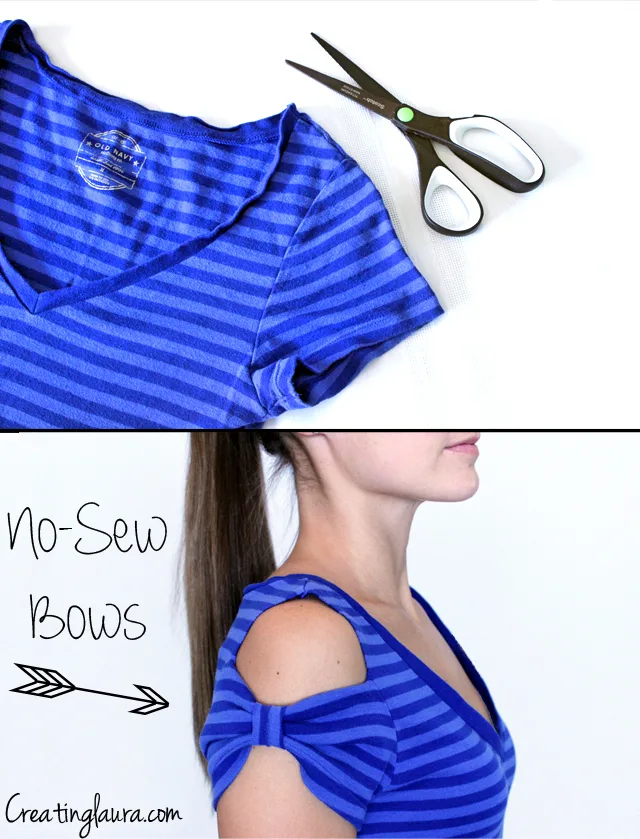 Found Creatinglaura
Pearl Jeans
There's a pair of designer jeans that feature a pearled accent on the legs. They cost hundreds of dollars! With this DIY, you can make your own set using older jeans from your kid or teens wardrobe and a few faux pearls! Easy!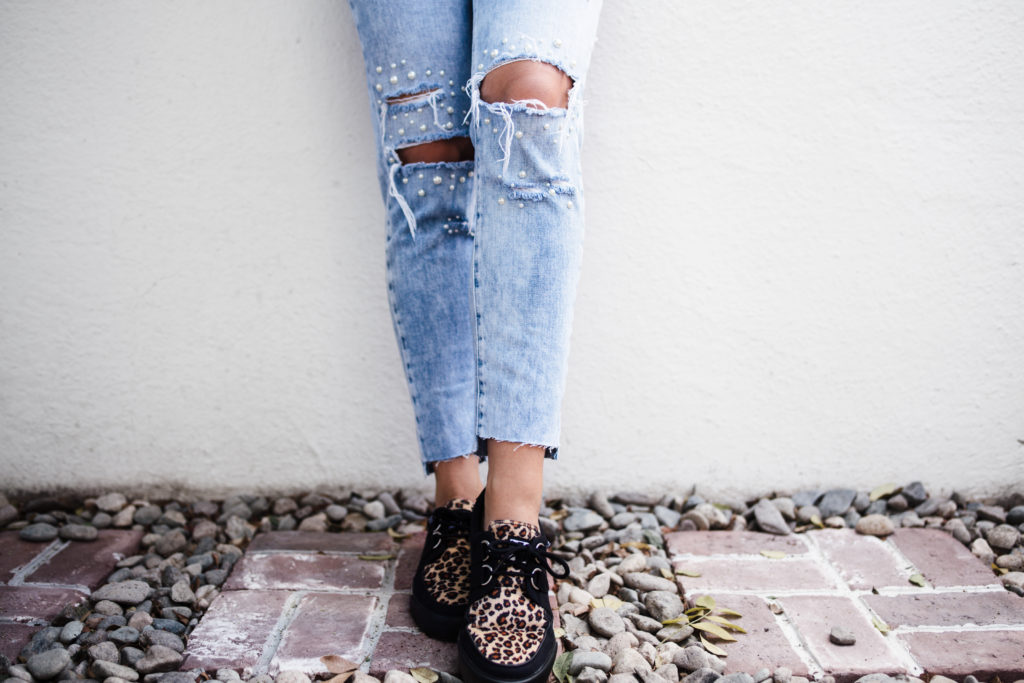 Found Ice Cream and Neon Dreams
No-Sew Flowery Tee
Take plain, colored, or patterned tees and turn them into a flowery graphic T-shirt that is totally one of a kind!
Found Pretty Life Girls
Sequin Jean Pockets
Add a touch of sparkle to last years jeans!
Found Collective Gen
Lace Covered T-Shirt
Use a bit of lace to tactfully layer an accented section of a basic T-shirt in order to create a whole new look!
Found Craftaholics Anonymous
Galaxy Hoodie
You can use this tutorial to make a galaxy hoodie, T-shirt, or most other articles of clothing!
Found Instructables
Scarf Into Cover Up/Wrap
Turn a scarf into a fabulous and flowy cover up!
Found Fabric
Ombre Jeggins
Try this!
Found So I Make Stuff
T-Shirt into Peplum Top
Give a plain T-shirt a new look with this peplum top transformation!
Found Merrick's Art
Add a Pattern to Shorts
Shorts season is almost over! If your child or teen wants to spice things up with their summer shorts they can add patterns with fabric glue! This style used a pencil eraser to create glamorous polka dots!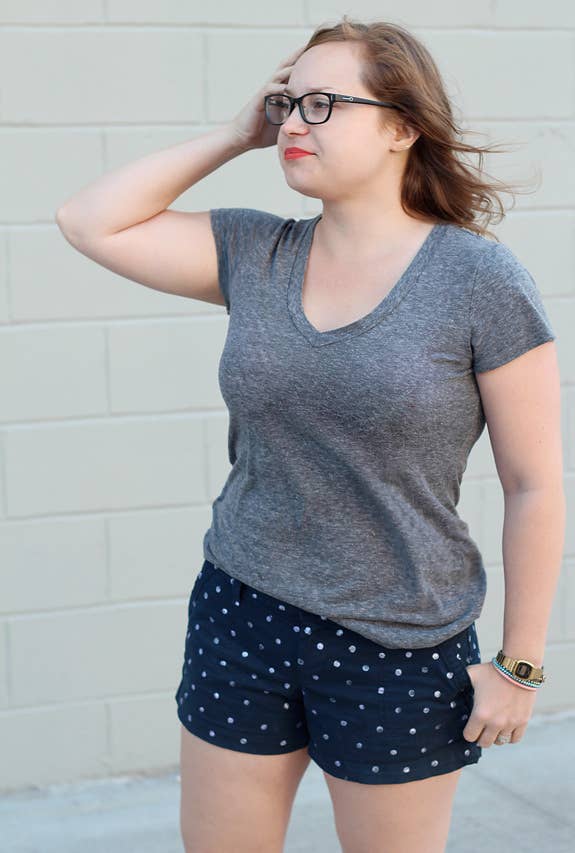 Found Say Yes
DIY Pocket T-Shirt Upgrade
How cute is this?! Pick a fabric pattern you'd like to add to a T-shirt!
Found Chicago Now
No-Sew DIY Cut-Shirt
This is a cute and easy T-shirt upgrade!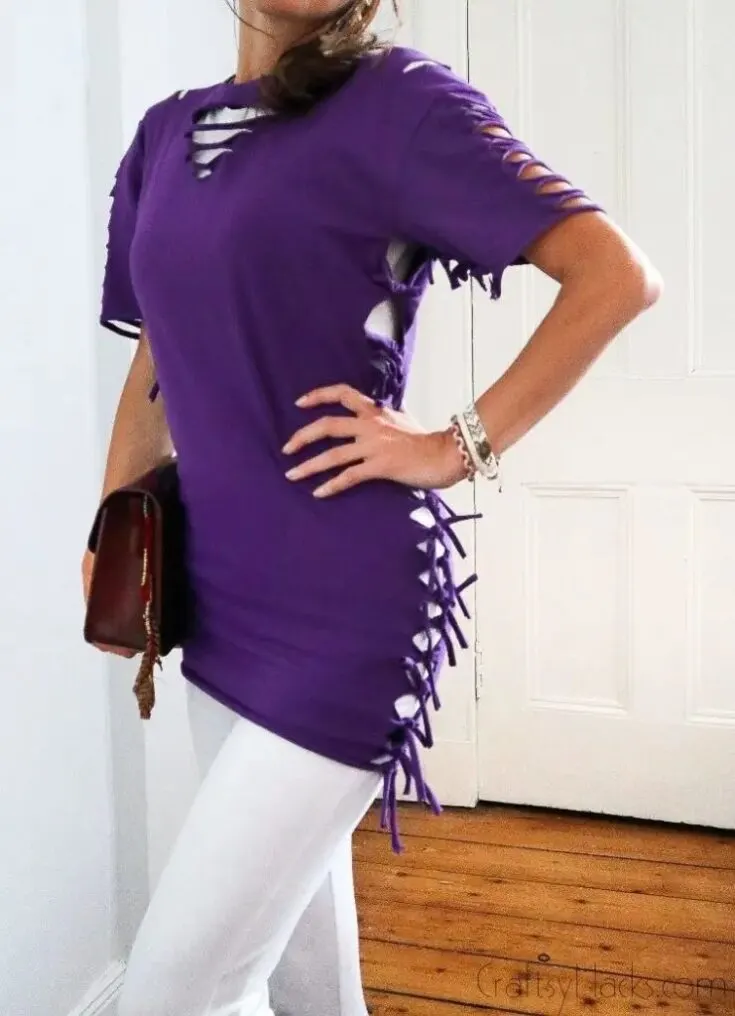 Found Craftsyhacks
Update Denim Jacket with Fabric Print
Turn a denim jacket into something fabulous by adding a spot of fabric!
Found Emerja Design
Bleach Tie-Dye Jeans
Use bleach to create a new and fabulous style for a pair of last years jeans!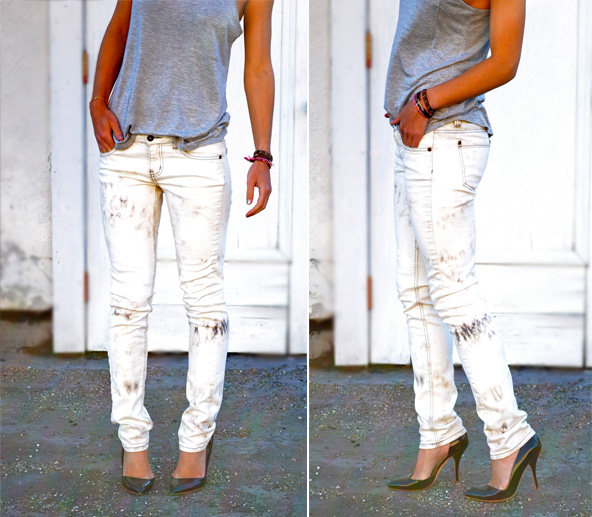 Found Advice From a Twenty Something
Studded Capris
If jeans from last year still fit around the waist but have become too short to use as pants, why not turn them into a pair of fashionable, studded capris?!
Found Brit + Co
Belted Jersey Knit
How cute is this?! Plus it can easily be made with an old belt and scarf!
Found Brit + Co
Flower Embroidered Denim
These jeans look new and fabulous!
Found Love Maegan
Lace Down Shirt Blouse
Upgrade a shirt by running lace down the center!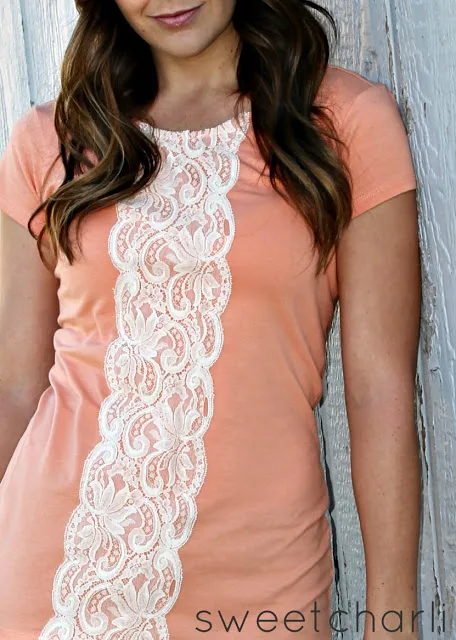 Found Sweetcharli
Pearl-Lined Hoodie
It's all about pearlcore design! Here is an easy way to upgrade a plain hoodie into something fabulous!
Found Love Maegan
Stylish Fabric Upgrade on Shorts
Aren't these so cool?!
Found Free People
Cold Shoulder Top
Add some style with this easy long sleeve upgrade!
Found YouTube
Cut Out Heart Pockets
This is a cute way to add something a little different to old jeans for the new year!
Found Love Maegan
DIY Bow Sweater Upgrade
Take a boring sweater from last year and give it a special upgrade!
Found Love Maegan
Lace Denim Refresh
This DIY takes only minutes and transforms your jeans, jean shorts, or jean jacket into something new and different!
Found Creative Fashion Blog
Sleeveless Coat
Your teen may not have a coat with shoulder pads in their wardrobe, but you might be able to gift one to them for this DIY project or thrift for one! This sleeveless coat (or duster vest) adds style to any fall wardrobe!
Found Love Maegan
Splotchy Bleach Dyed Sweatshirt or Hoodie
How cool is this?!
Found Love Maegan
Add Lace to Shorts
Add some lace to the bottom of summer shorts! This can be especially helpful if the shorts need a bit of length added to them in order to meet school dress-code standards!
Found I Love To Create Blog
Custom Illustration Jacket
Take last years jacket and add a fun illustration to make it totally unique!
Found Emerja Design
Off-Shoulder Eyelet Top
Give this a try!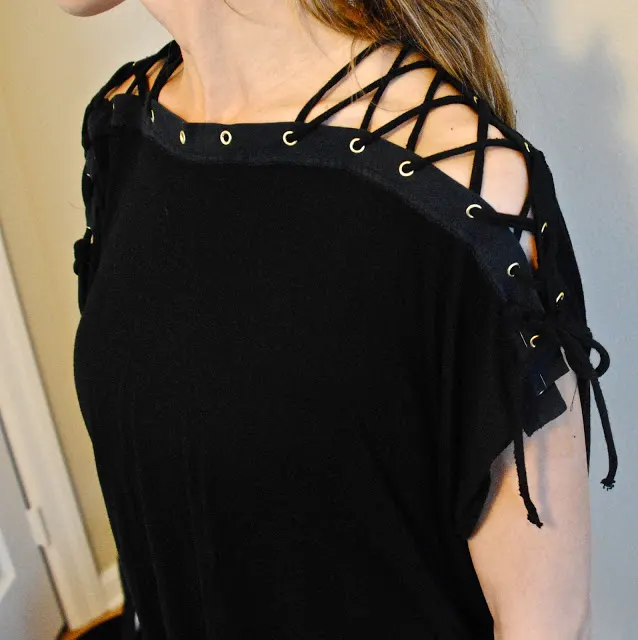 Found Trashtocouture
Patchwork Jeans
Upgrade your jeans with patches!
Found One CrafDIY Girl
Bleach and Tie-Dye
This reverse tie-dye technique gives pops of color to black clothing!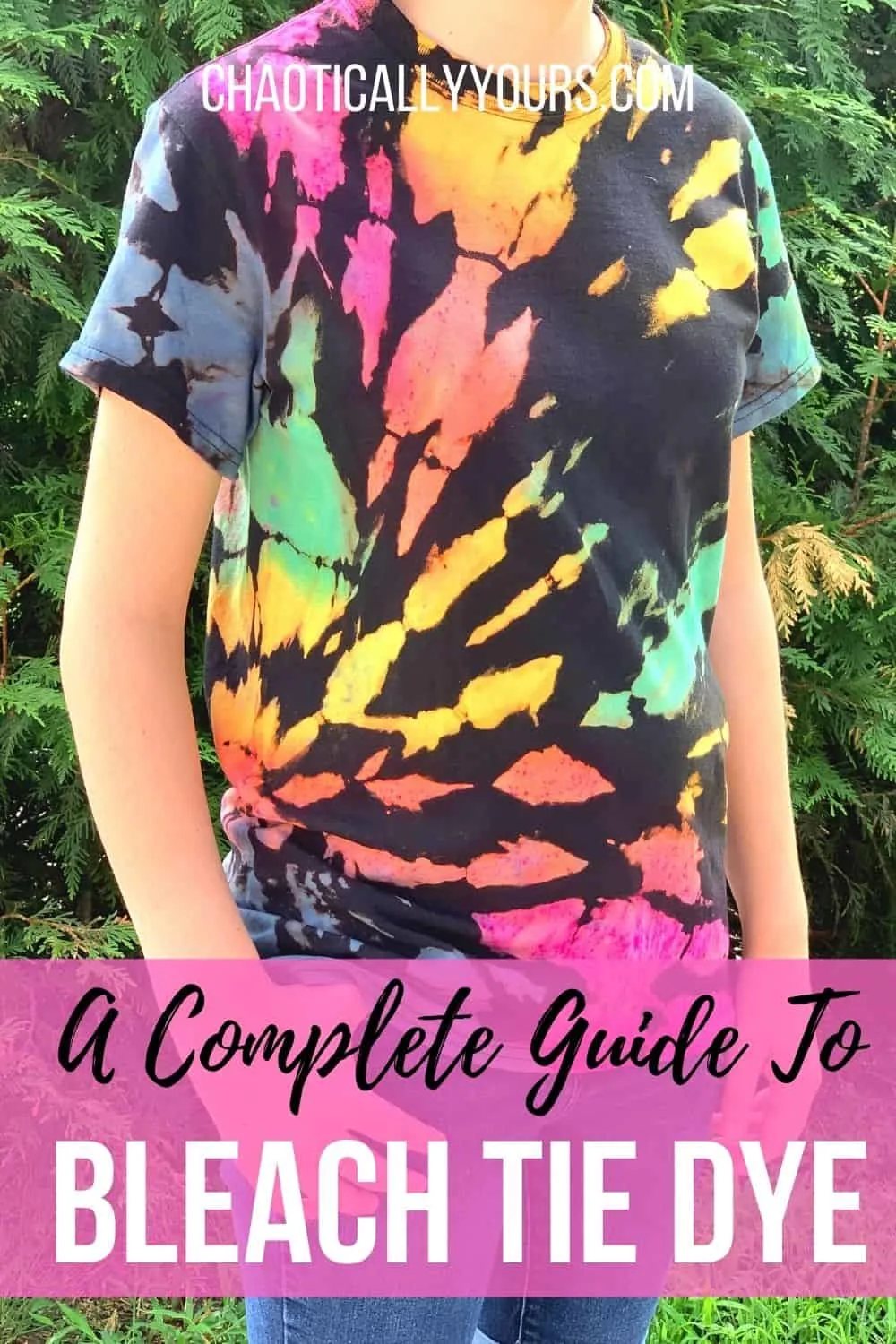 Found Chaotically Yours
Pearl Jean Rip Accents
Here's another cool way to add a touch of pearls to old jeans!
Found Love Maegan
Recycled Skull T-Shirt
This is fabulous!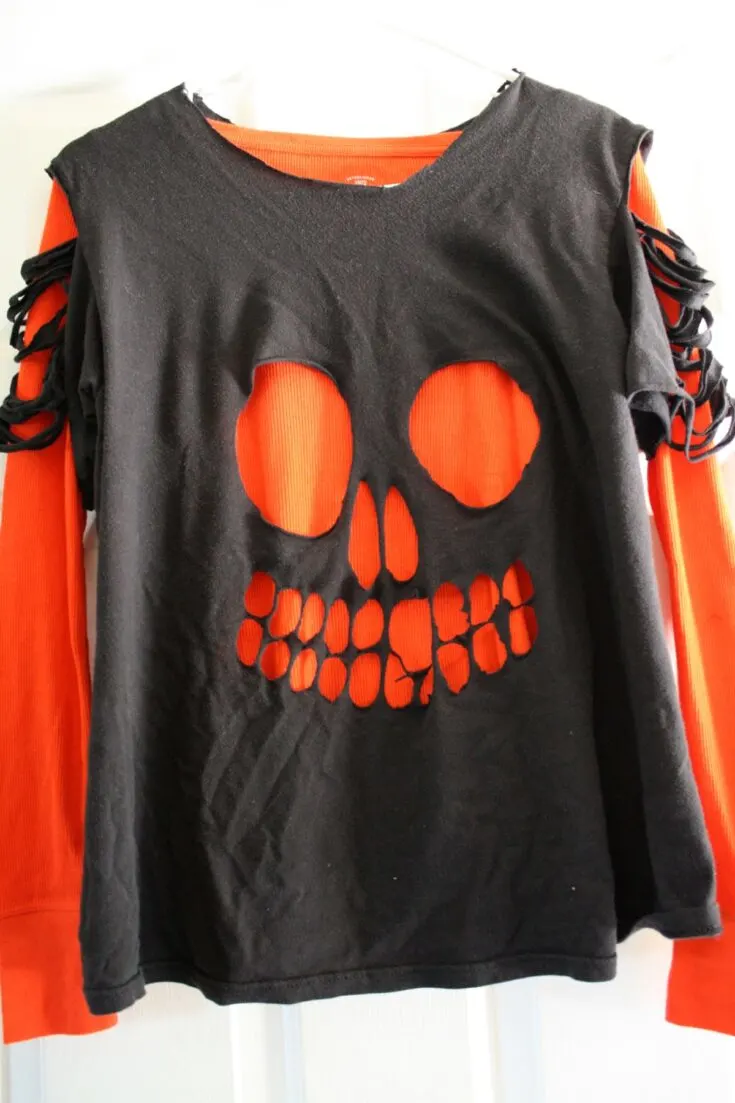 Found Typepad
I'm Speaking Tshirt
This is a fabulous shirt for empowered young women!
Found Love Meagan
You May Also Enjoy…
37 Ways to Customize Your High Heels
30 DIYs to Complete Your Pearlcore Style
33 Ideas for the Perfect Festival Hair this Summer
30 Vibing Lights to Create the Perfect Bedroom Aesthetic for Teens
31 Tie Dye Projects For a Colorful Summer