Hello, DIYers!
Summer is the time to celebrate! From a daily concert to weekend-long festivals, it's a great time to enjoy music, togetherness, and to look great while doing it! It's also important to stay cool, especially if you have long hair. So here are some ideas to keep true to the spirit of your festival look and staying comfortable!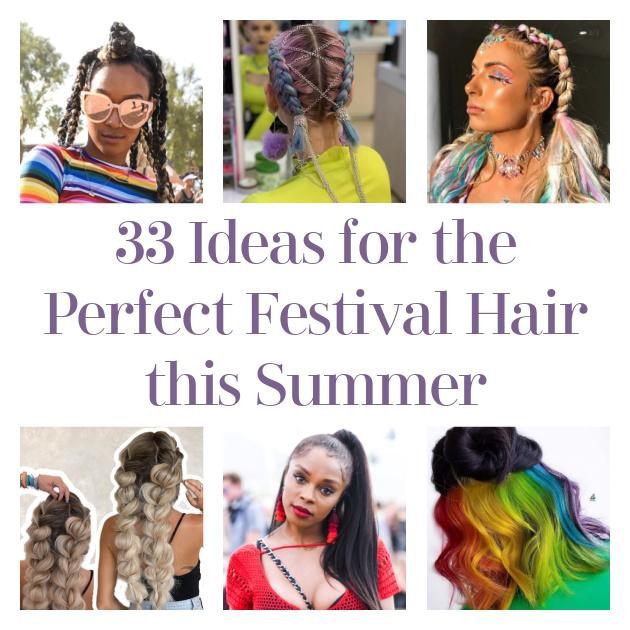 Fishtail Braid with Flowers
Keep your hair out of your face and decorate your braid with charming flowers!
Found Be Beautiful
Space Bun Half-Do
This is a half up- half down look that is super cute! You can add flowers or glitter to seal the deal!
Found nyane
Mohawk Fishtail Braid Tutorial
Cute!
Found Kokay
Bubble Braid
This bubbly look is adorable!
Found Hair By Chrissy
Hair Rings In an Updo
Add hair rings to an updo to make it pop!
Found Beauty Insider
Bright Colored Box Braid Updo
These are gorgeous!
Found Seventeen
Top Braids
If you like to let your hair down, this is a cute way to keep flowing locks while still having an interesting look on top!
Found YouTube
Daenery's Hair Tutorial
Somehow, Game of Thrones hairstyles have become perfect for festivals! It makes sense though… they look amazing and they have GREAT staying power for a full day of being active!
Found Silvousplaits
Messy Purple Buns Hairstyle
Whether you make them purple or not is completely up to you, but this look is cute with or without a special color!
Found Miss MV
High Pony Tail with Fishtail Accent Braid
A high pony tail is great for keeping cool and the fishtail braid on the sides gives it something just a little extra!
Found Be Beautiful
Colorful Braids
Braids are always a gorgeous choice for ethnic hair! With a pop of color, you'll be festival ready!
Found Miss MV
Vikings Lagertha Hair Tutorial
This is a lovely addition to a free-flowing hairstyle!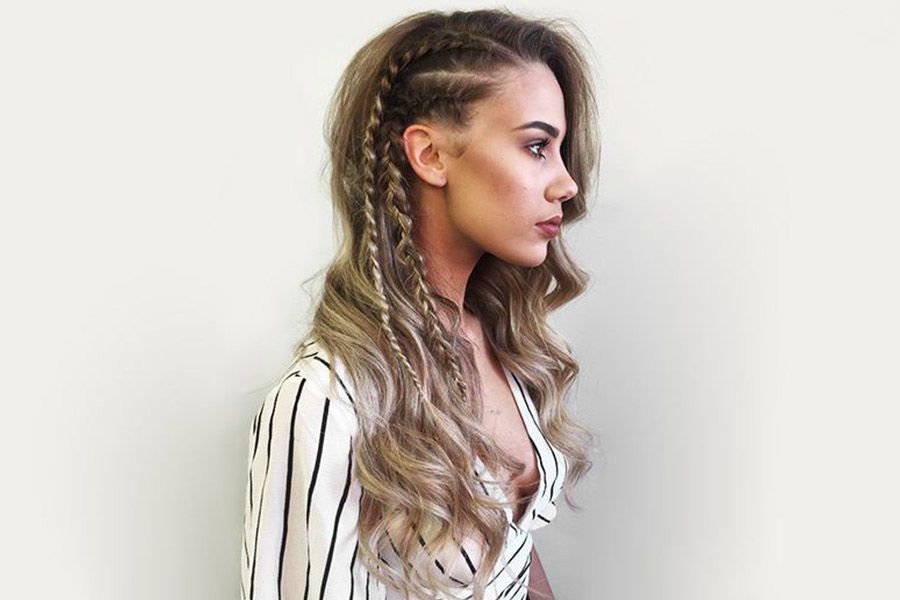 Found Love Hairstyles
Peekaboo Rainbow
This half up/ half down look gives a great opportunity to show off peekaboo rainbow hair color!
Found Latest Hairstyles
Double Dutch Pony with Glitter
Don't forget to add the glitter to perfect your festival look!
Found charlheaneyibizahair
Braided Hair Rings
Hair rings can be easily placed into your traditional braids to accessorize your style!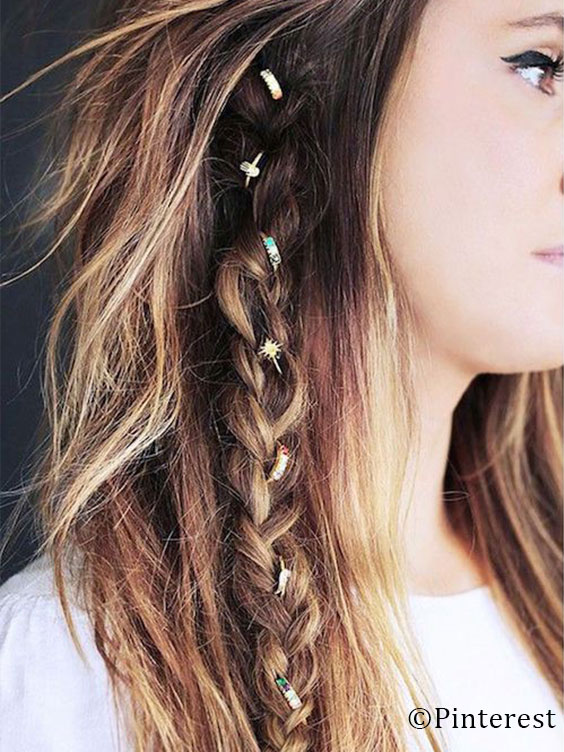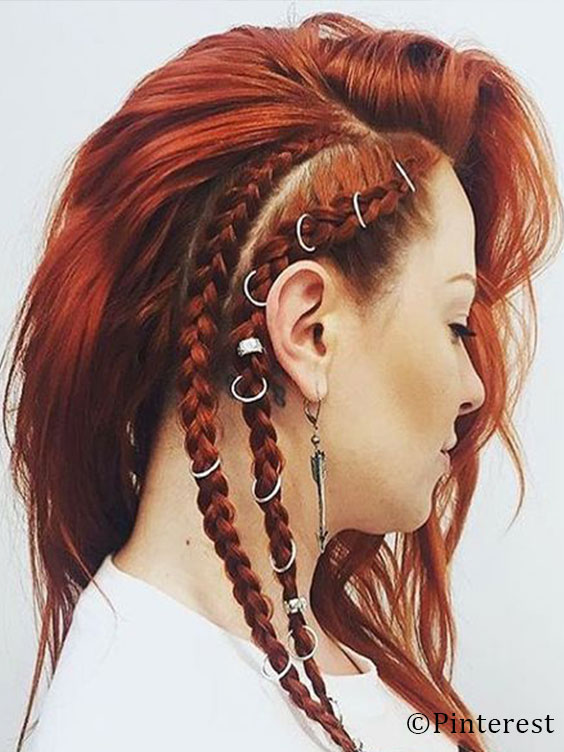 Found LiveCoiffure
Twist Mohawk and Side Mohawk
The edgy mohawk look without the shave!
Found Pinterest
Inverted Fishtail Braids
Found Be Beautiful
Glitter Part
Add glitter to the part of your hair for a pop of shimmer!
Found Pinterest
Metal Wraps and Beads
These eye catching accessories turn a lovely hairstyle into something special for your festival look!
Found Press Reader
Bubble Braid Pony Tail
Keep cool with this bubbly look!
Found Real Simple
Ivar the Boneless Twist Hairstyle
Give this look a try!
Found YouTube
Fishtail Side Braids with a Pop of Color
This is a fabulous way to show off your ombre or balayage hair color!
Found Miss MV
Criss Cross Chains
This is a simple and inventive way to use an accessory in your festival hair do!
Found Behind the Chair
Unicorn Bun
This look is so hot!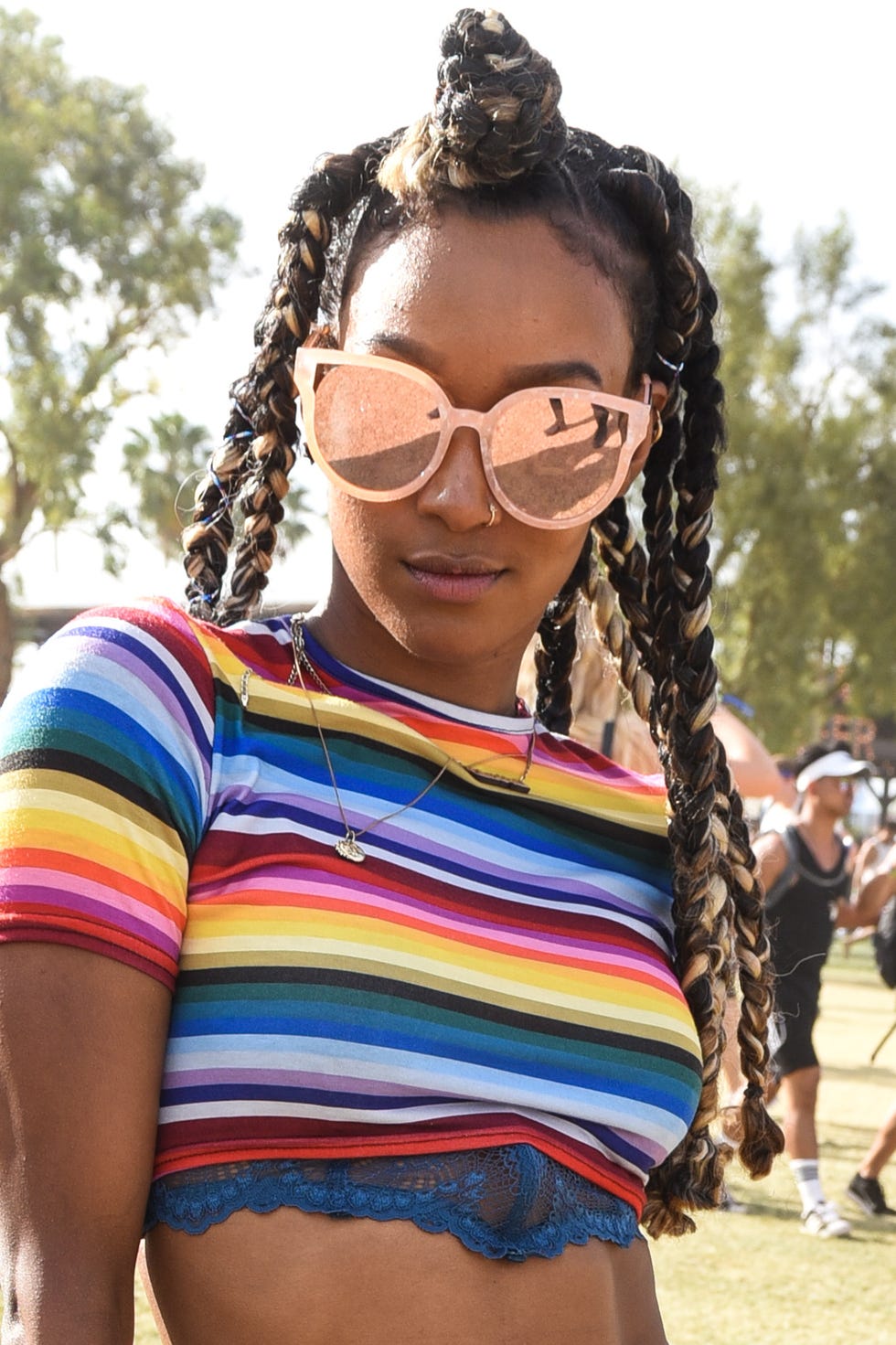 Found Seventeen
Braids Into Top Buns
This is so cute and perfect for keeping your hair off your neck!
Found Miss MV
Warrior Half Up Hair
This is a super simple hair idea that is quick to do yourself! It looks amazing with her ombre style!
Found My Hairstyle XO
Sleek Half-Up Pony
Lovely and simple!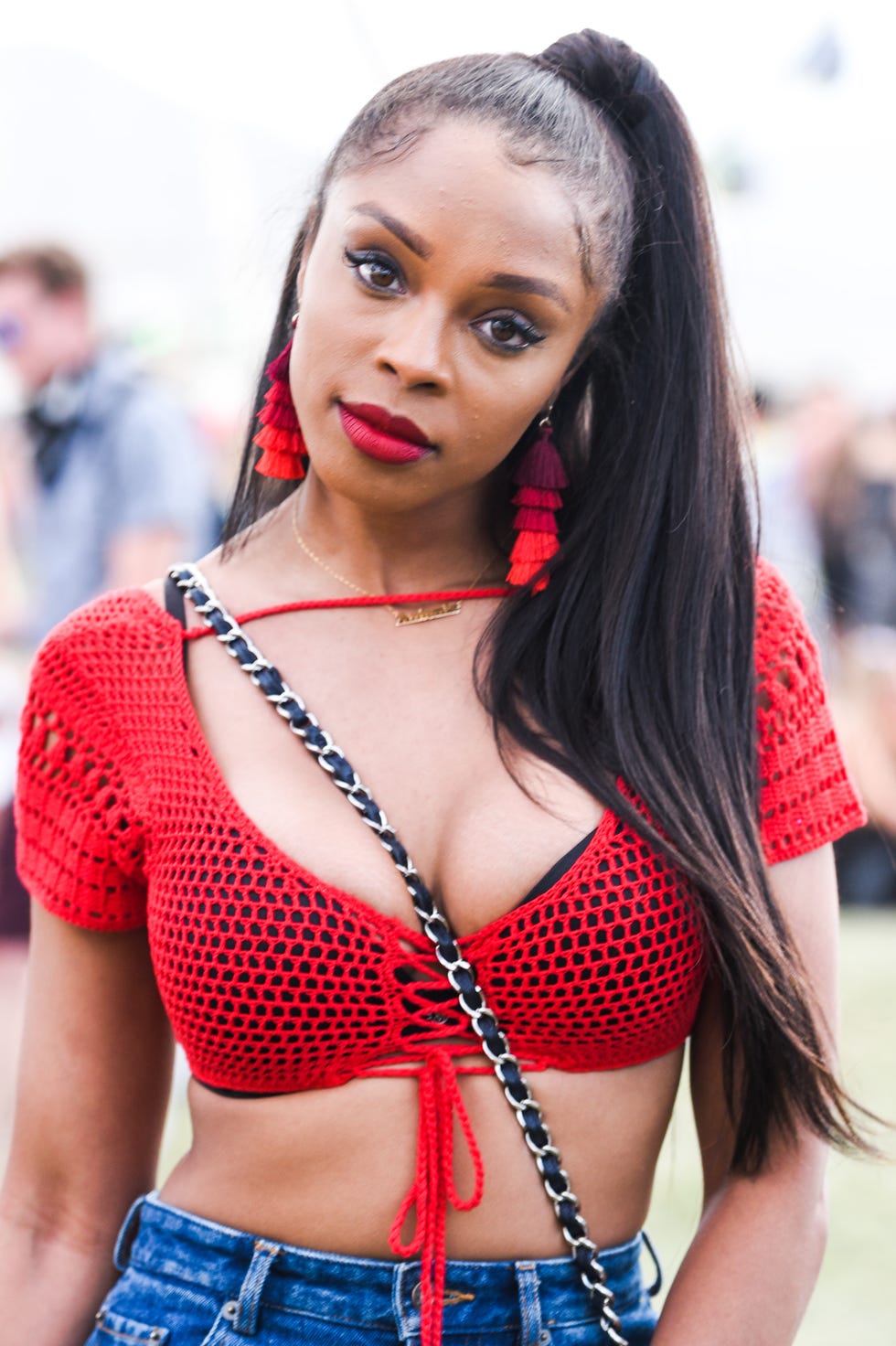 Found Seventeen
Halo Braids
How cute is this?!
Found Be Beautiful
Colorful Braids with Jewels
Gorgeous!
Found Miss MV
Messy Bun Wrapped Hair
This is a dreamy boho look!
Found Pinterest
Simple Buns with Rhinestone Clips
Don't feel like making a ton of effort? This look is simple to replicate… all you need is some rhinestone clips!
Found My Kitsch
Viking Braids
This is so cool!
Found Babes in Hair Land
You May Also Enjoy…
30 Face and Body Jewel Ideas for Summer Festivals

30 DIYs to Complete Your Pearlcore Style
Funny Makeup Faces with Animated Cartoon Characters
33 Projects to Make with Your Seashell Collection
30 Vibing Lights to Create the Perfect Bedroom Aesthetic for Teens