Hello, DIYers!
Taking a trip to the beach this year? If you love to collect shells when walking by the waves, you've probably got a nice haul of seashells to bring home! Rather then letting them sit in storage, collecting dust, you can use them in amazing DIY projects around the house! Give these a try!
Happy crafting!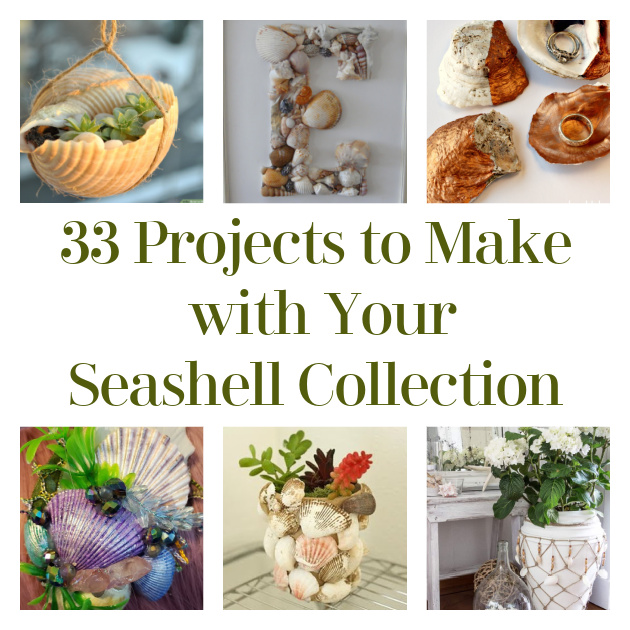 Seashell Hair Clips
Use your shells to make some lovely hair accessories!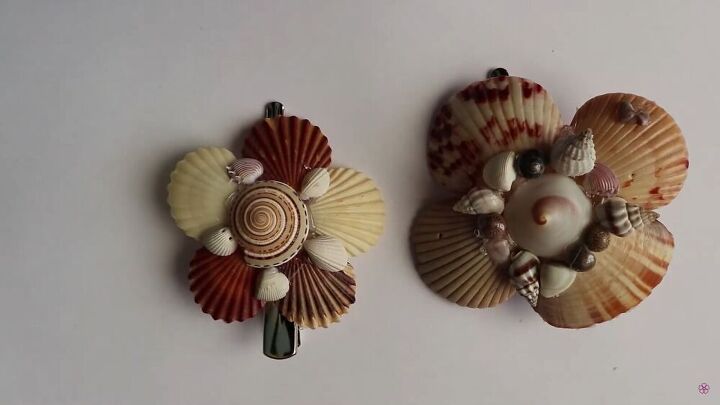 Found Upstyle Daily
Seashore Windchime
This is a fabulous way to use your prettiest shells that you collected!
Found Poindextr
Pottery Net with Shells
This is so lovely!
Found Song Bird Blog
Shadow Box Shell Display
A shadow box is a lovely way to show off your shell collection!
Found It's the Little Things that Make a House a Home
Seashell String Lights
How lovely and special are these?!
Found Martha Stewart
Seashell Paperweights
Use resin to make these fun and beautiful paperweights to remind you of beachy days while at work!
Found YouTube
Shell and Twine Bottles
These are so cute!
Found Domestically Speaking
Trinket Tray Shells
Use your shells as trinket trays wherever needed in your home!
Found Bumble Bree Blog
Seashell Monogram
Make monogrammed seashell art with the trophy shells from your relaxing vacation!
Found Purple Hues and Me
Seashell Necklace
Make a necklace to show off your favorite sea shell!
Found Kalyn Brooke
Build a Beachy Pallet and Starfish Wall Craft
This is beautiful and can go with different types of decor!
Found Crafts By Courtney
Coastal Seashell Wall Art
This is perfect for coastal and bungalow art!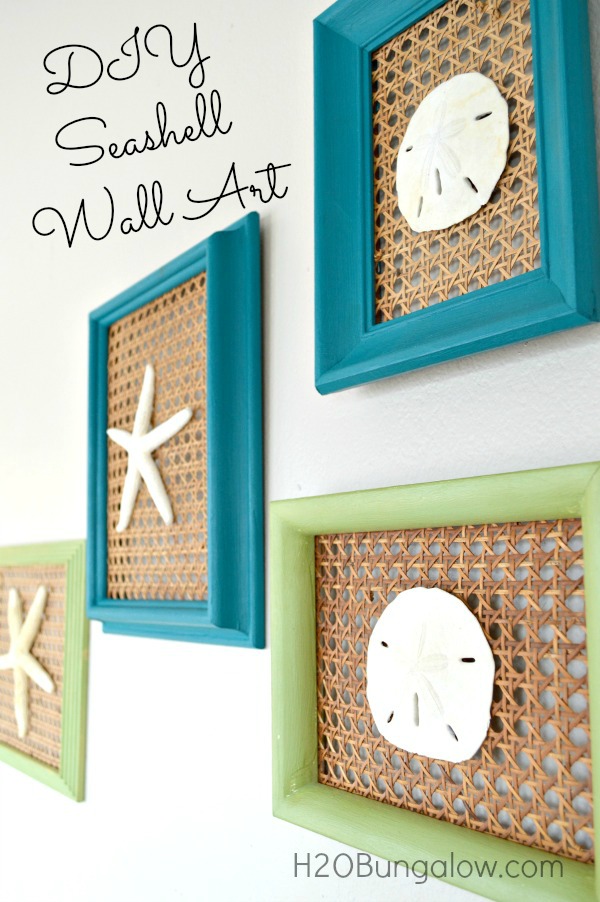 Found H2oBungalow
Mermaid Hair Clip
Get creative with paint and glitter to make this fabulous mermaid hair clip!
Found YouTube
Seashell Planter
Let water meet land with this upgraded seashell planter!
Found YouTube
Resin Seashell Charm
This charm is great for a keychain or a necklace!
Found Felt Magnet
Scalloped Shell Mirror
Decorate the rim of your mirror with all of the lovely shells that you collected!
Found Saltwater Living
Seashell Ornaments
Place your favorite shells in a bulb to celebrate a time of family togetherness during the holidays!
Found Busy Kids Happy Mom
Large DIY Hair Clip
Use a large seashell to make this amazing summer hair clip!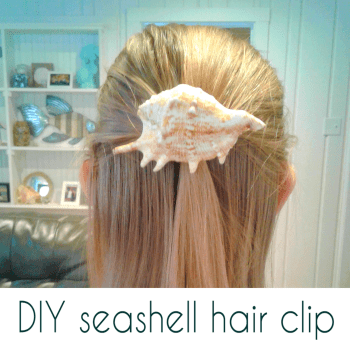 Found Crazy DIY Mom
Mason Jar Lamp Full of Shells
This is a lovely and practical way to enjoy the shells you collected at the beach!
Found Domestically Speaking
DIY Seashell Earrings
Make your own seashell jewelry!
Found Felt Magnet
Seashell Wreath
Turn your seashells you collected into a lovely summery wreath for your door!
Found Puddy's House
Seashell Votive
These candles are so cute!
Found Sisoo
Seashell Trinket Box
This is a cute and easy way to store special items!
Found Missielizzie
Seashell Candle Holders
Found Running with Sisters
Hanging Seashell Planter
Have a large shell? This is fantastic!
Found WikiHow
Tea Light Centerpiece
How lovely is this?!
Found Sand Between My Piggies
Seashell Hoop Earrings
These earrings are lovely!
Found Jenny Davis
Jute and Seashell Container
This is fabulous!
Found Anastasia pollack
DIY Seashell Studs
If you collected tiny shells, you can make small earring studs!
Found Crazy DIY Mom
Seashell Candles
Give this awesome seashell candle a try!
Found Running with Sisters
Seashell Art
Here's another great way to display your shells as wall art!
Found Stacks and Flats
Seashell Angel
This makes a great ornament or you can make it wall art or a stand alone angel! So cute!
Found Crafty Morning
Seashell Hair Clip
This is so cute! I love the little touch of gold paint!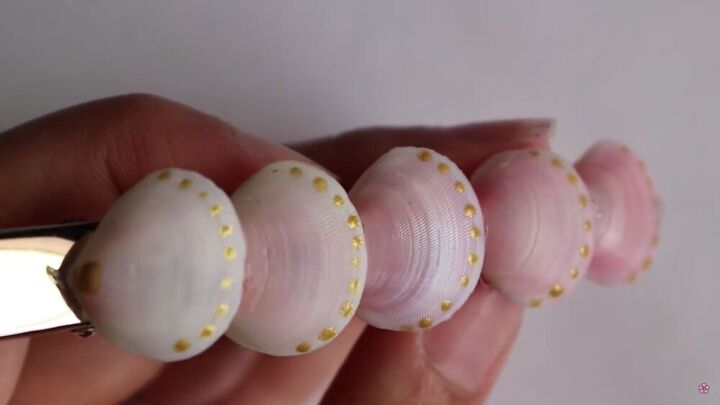 Found Upstyle Daily
You May Also Enjoy…
31 Tie Dye Projects For a Colorful Summer
30 Brilliant Hacks and Upcycle Projects for Pool Noodles
30 DIYs to Complete Your Pearlcore Style
37 Ways to Dress-Up Your Sandals this Summer
31 Fantastic Beach Bags You Can Make
Tutorials and Inspiration to Make the Best Sand Castle Ever!