Hello, DIYers!
Are you planning a fun trip to the beach this summer? Well you can't visit without making an EPIC sand castle! We've put together a collection of impressive sand castles to get you inspired to dig that mote, build your walls high, and add decoration that you find laying all around the coast! We're sure that your castle will be the best among the others this summer!
Happy crafting!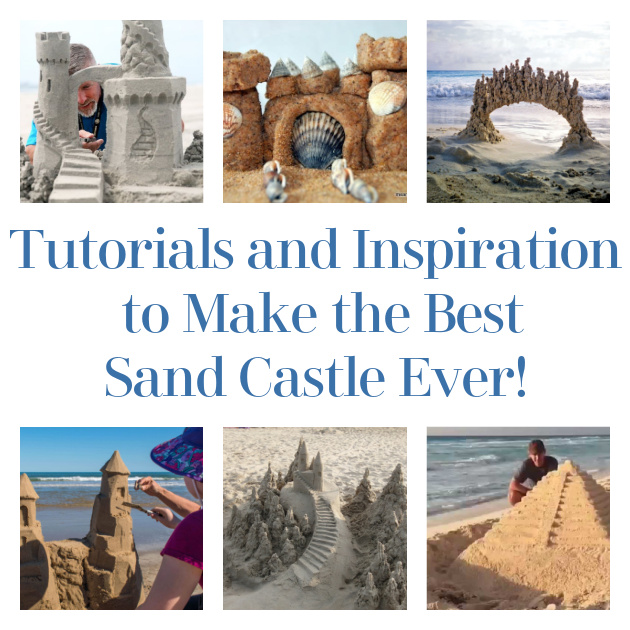 ...
Build a Better Sand Castle
We'll start off easy! Here are some practical tips to making sure that you are building the strongest castle that you can!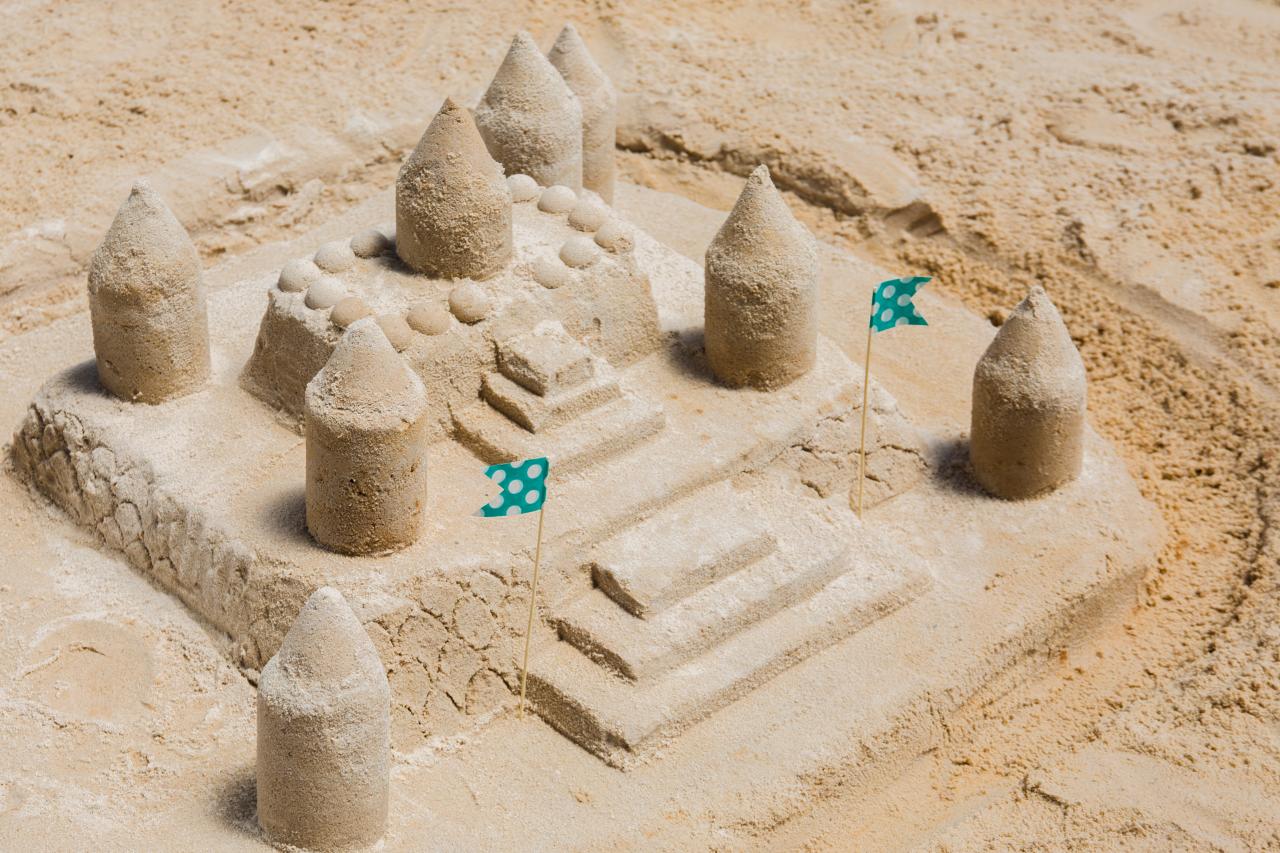 Found HGTV
5 Steps to Building an Epic Sand Castle
Here are some of the basic steps that you can take when committing to making a large sand castle!
Found Parents
How to Build a Sand Castle Like a Boss
Here are some more fantastic tips from some pros to get you started!
Found NJ
The Science of Sandcastles
Now we're getting more into the details! If you're ready to create a masterpiece, here's what you need to know!
Found ZD Net
Sand Castle Building Supply List
You don't need to buy special items for building a sand castle! Just bring these to the beach!
Found OC Register
Building a Foundation for Your Sand Castle
The foundation is arguably the most important part!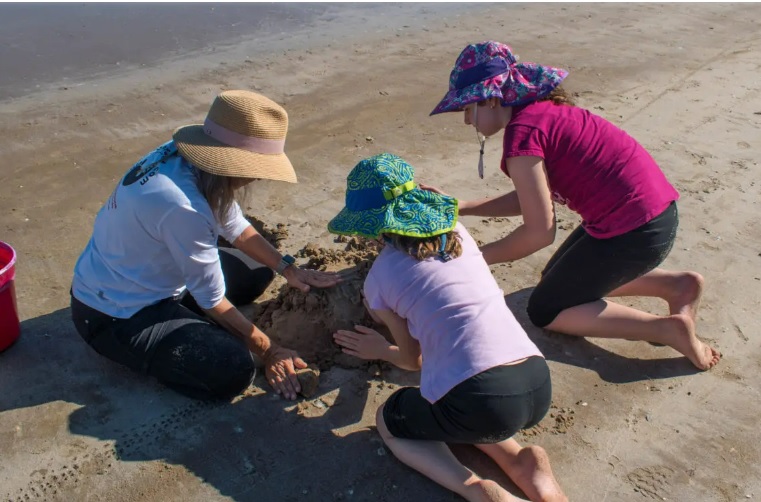 Found Feel Good and Travel
Carving Stairs on a Sand Castle
Here is one way that you can carve out a staircase on your epic sand castle!
Found Andy Hancock
How to Dig a Proper Mote for Your Sand Castle
You may think it is easier to skip the mote, but digging a proper trench can be crucial to the landscaping of the overall project!
Found Reddit
Carving Details on Sand Castle
Carving out the details on a sand castle should be fairly simple as long as you've built a strong foundation!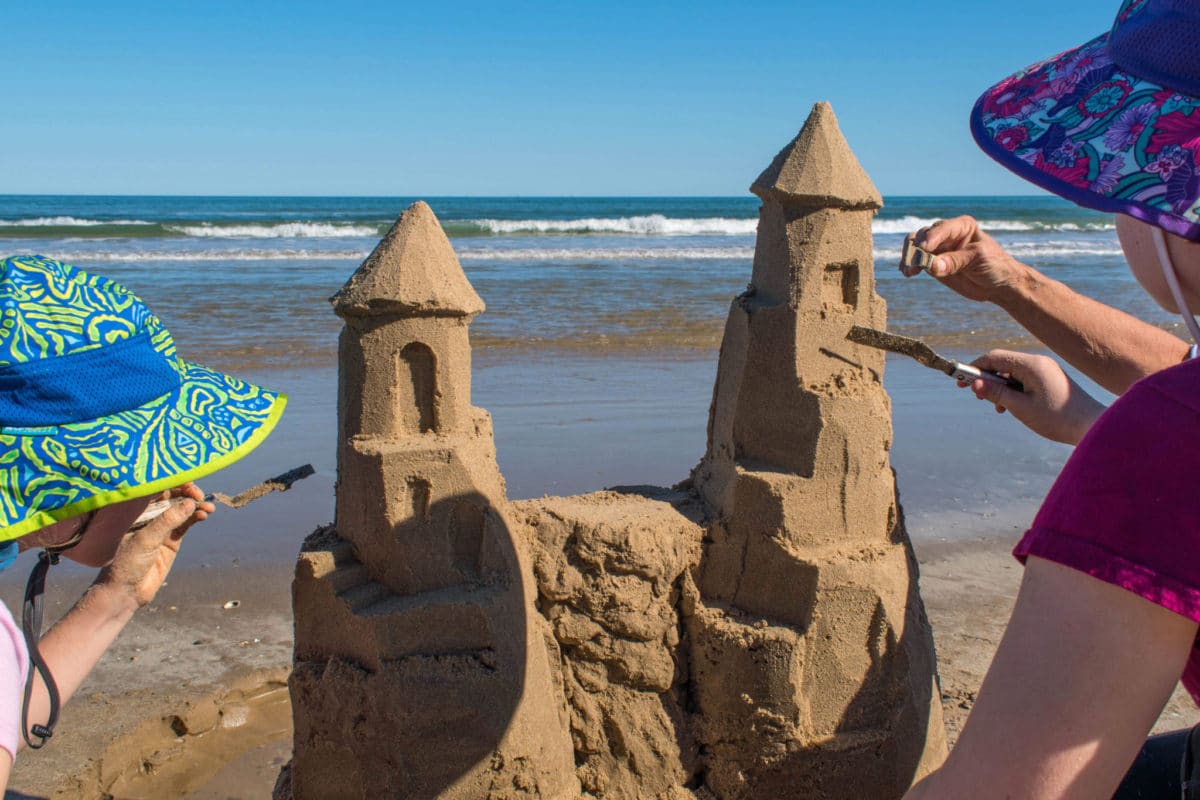 Found Feel Good and Travel
Make a Drip Sand Castle
It doesn't get easier than making a drip sand castle. Still, they can be time consuming and the outcome is AMAZING! Each one of these is completely unique and they look so cool! Check out this video to see how it works! It's kind of mesmerizing…
Found Kirk Maxson
Another Way to Make a Drip Castle
Here is another great tutorial for building large-scale drip castles!
Found Airing my Laundry
Shell Tower Toppers
This is so cute!
Found Meaningful Mama
Driftwood Stairs and a Seashell Hillside
I especially like the idea of building a staircase using driftwood! It's a simple and creative way to use natural items to add a unique look to your overall project!
Found Flickr
Multi-Textured Castle
The texture is what makes this modern urban design so cool!
Found Web Urbanist
Large Sand Castle with Long Stair Case
This amazing sand castle must have taken a very long time to make!
Found PBS
Creative Block Castle
So cool!
Found Web Urbanist
Sand Castle Pyramid
Take inspiration from the Egyptians and form pyramids meant to last!
Found YouTube
Combining Human and Castle
This is an interesting way to do it!
Found Scout Life Magazine
Use Angled Shapes
These simple, clean lines look amazing when applied to sand castles!
Found Web Urbanist
Ft. Meyers Beach Sand Castle
How cool is this?!
Found Lady Penwell
Drip Sand Castle Art
With some extra supplies, you can take a drip sand castle to the next level!
Found W Bur
Tall Tower Castle
Build to great heights!
Found Trip Advisor
Dinosaur Sand Castle
This is amazing!
Found Market Place
Castle with a Bridge
Given the height of this castle, the bridge is so impressive!
Found Trip Advisor
Modern Urban Design Sand Castle
How cool is this?!
Founs Web Urbanist
Castle with a Forest
This method uses the classic castle style with the drip style to look like a forest surrounding it! So cool!
Found Need Pix
Sand Castle with Flowers
You can even use flowers to decorate the sand castle!
Found San Diego Sand
Hillside Village
So cute!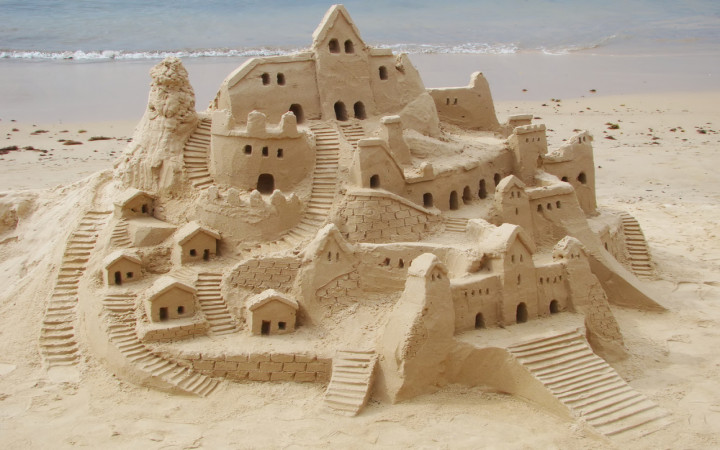 Found Wonderopolis
Cracked Castle
The layering in this is amazing! Check out the detail!
Found Trip Advisor
You May Also Enjoy…
33 Beautiful Boho Wall Art Projects You Can Make Yourself
39 Amazing Macramé Projects You Can Do Yourself!
31 Fantastic Beach Bags You Can Make