Hello, DIYers
Fun in the Summer wouldn't be complete without tie-dye! This list covers different tie dye patterns, fabrics types, and ideas to help you make your world more colorful! Dress with it or decorate your home, there's no bad way to go about it! You can even do this project with kids and teens for a fun group or party activity! Give them a shot!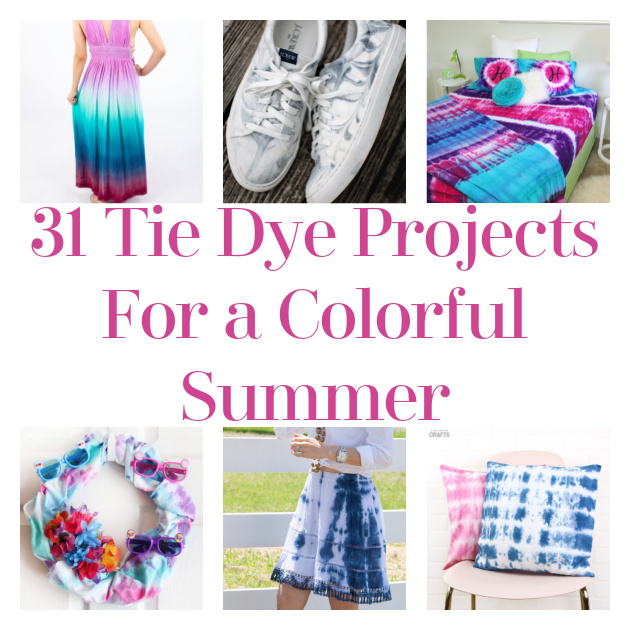 Tie Dye Maxi-Dress
Maxi dresses are adorable and comfortable for Summer weather! Customize yours by coloring it with tie dye!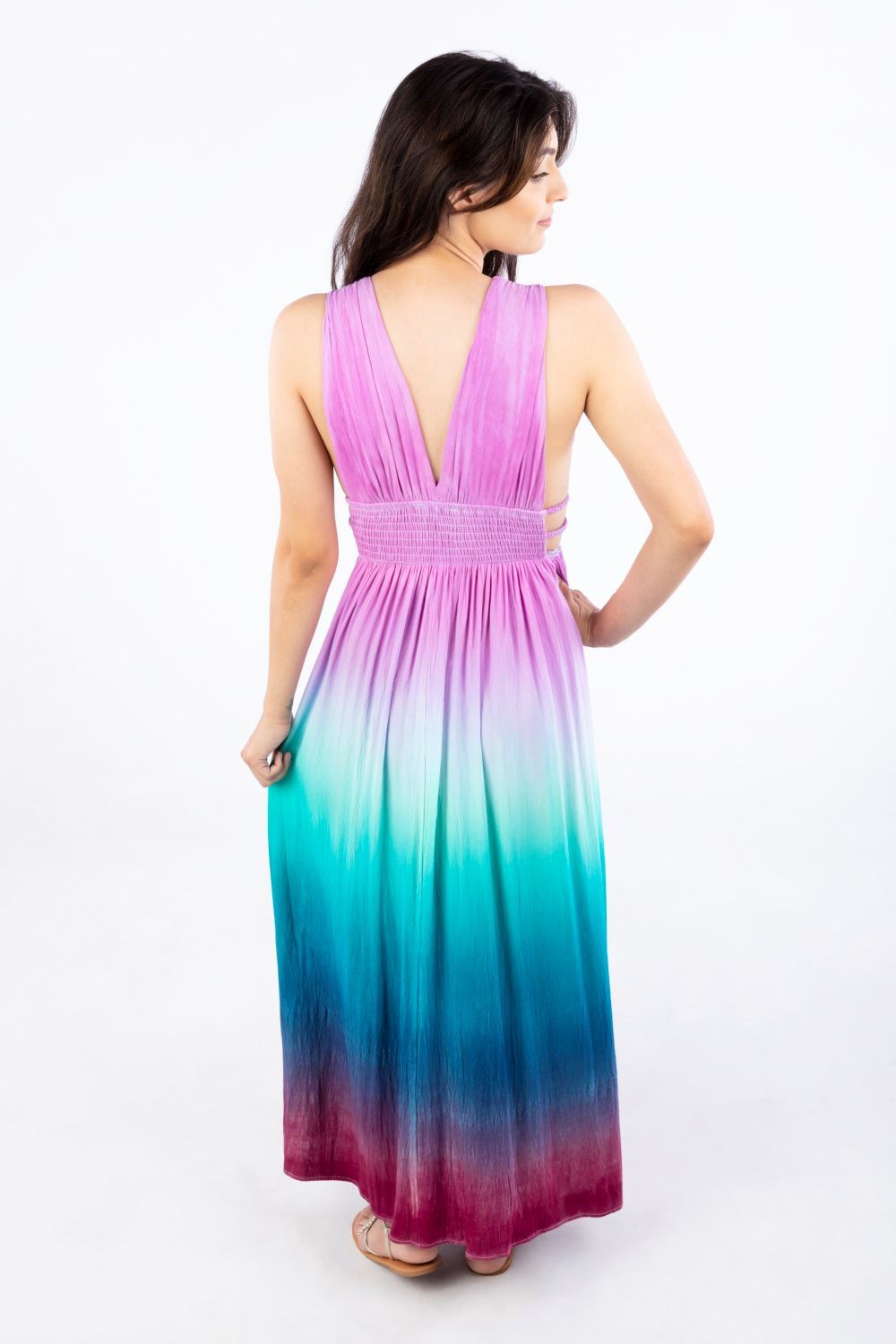 Found Tie Dye Your Summer
Tie Dye Lunch Bags
This is a great back to school craft! Your kids can all decorate their own!
Found FavCrafts
DIY Marbled Tie Dye Shoes
Customize a basic pair of white shoes! You can give them a fantastic marbled design with this tie dye technique!
Found One CraftDIY Girl
Tie Dye Bullseye Bedding
This tie dye pattern works great for sheets or a duvet cover!
Found Lukeosaurus and Me
Tie Dye Embroidery Thread
If the only embroidery thread you have is white but you think you need some color, why not try dying them?!
Found I Sew Cute
Tie Dye Yoga Pants
Get cozy and cute at home by making these awesome yoga pants!
Found Art Health and Happiness
Tie Dye Ombre Baseball Cap
Use tie dye for this far out ombre technique!
Found Felt Magnet
Tie Dye Fringe Tank Top
How adorable is this?! It's great for everyday wear or as a cover up at the pool!
Found Everything Fashion DIY
Tie Dye Sheets
Give your bedroom a pop of color by tie dying your sheets!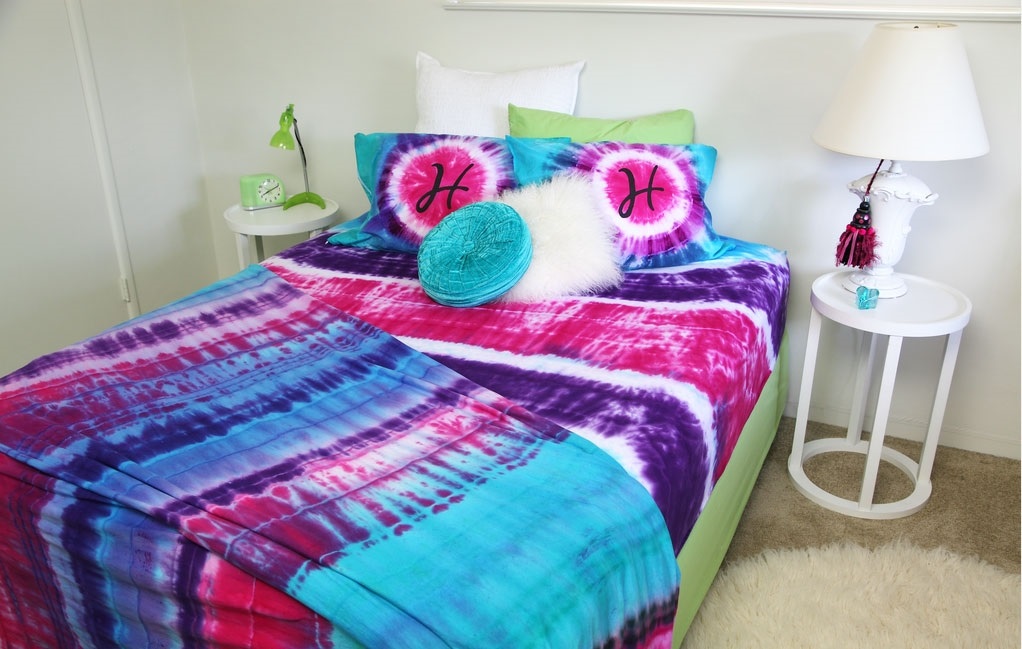 Found Tie Dye Your Summer
Tie Dye Socks
Looking for something fun to tie dye? Why not hit up your sock drawer to keep things interesting!?
Found The Tip Toe Fairy
Tie Dye Watercolor Tunic
This is lovely and so unique! Everyone will be asking you where you picked it up!
Found I Love To Create Blog
Tie Dye Cotton Tote Bag
Looking for a fun summer activity to do with a group?! Why not have everyone tie dye their own tote bag! It's perfect for taking to the beach!
Found Doodle Craft Blog
Tie Dye Rainbow Arch
Want to add a real rainbow to your colorful design?! Choose this arch!
Found The Neon Tea Party
Tie Dye Wall Art
How fantastic are these?! You can customize them with different colors and patterns! Whatever you like best!
Found Inspired By Charm
Tie Dye Laundry Sack
This is great for a teen who is going to camp or off to college!
Found Life Your Way
Tie Dye Jeans
Messed up a pair of your favorite jeans? Make something new and different so you'll never notice!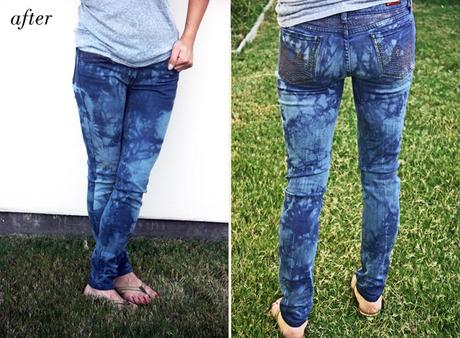 Found Paperblog
DIY Tie Dye Accent Pillows
Decorate the room with these cute and cozy tie dye accent pillows that you can make yourself!
Found Crafts Unleashed
Tie Dye Masks
Wondering what to do with your masks now that the Pandemic seems to be mostly over? Take your white masks and give them a tie dye! You can always save them for when you get sick and don't want to spread it around!
Found Clumsy Crafter
Tie Dye Jean Shorts
Add a splash of color to your favorite jean shorts with this fantastic tutorial!
Found ComeModa
Tie Dye Wreath
How cute is this?!
Found How To Nest For Less
Spiral Tie Dye Hoodie
Get warm and cozy on a brisk night with this spiral hoodie!
Found YouTube
DIY Tie Dye Memo Board
How adorable is this memo board?! It's perfect for a teen room!
Found Itsy Bitsy Paper
Blue and White Tie Dye Skirt
How adorable is this look?! You don't have to stick with blue… you can do any color you want, really!
Found Trinkets In Bloom
DIY Tie Dye Towel
Get noticed at the beach with this snazzy and bright tie dye towel!
Found The Swell Designer
Tie Dye Heart
If you've ever wondered how to make a heart when you are tie dying, this is for you! Do it on a T-shirt, sweatshirt, and more!
Found The Crafty Chica
Tie Dye Hair Bands
Hair bands can be customized with this great tie dye tutorial!
Found Pretty Life Girls
Tie Dye Quilt
Practice your tie dye techniques on blocks of fabric then make a quilt out of them! How adorable is that?!
Found Always Expect More
Tie Dye Wave Tank
This Tie Dye technique uses an awesome wave pattern! Give it a try on a tank top!
Found Boi From Ipanema
Tie Dye Bow
Bows are a fantastic accessory! You can make your own with tie dye!
Found YouTube
DIY Tie Dye Dish Towel
You can use the dye to make an ombre-style dish towel! How cute!
Found Wayback Machine
Micky Mouse Tie Dye Pattern
If you are a Disney loving family, this is perfect for you!
Found Kids Activity Blog
Tie Dye Mary Janes
How cute are these?! Give it a try!
Found Condo Blues
You May Also Enjoy…
30 Brilliant Hacks and Upcycle Projects for Pool Noodles