Hello DIYers!
Christmas is getting closer and those who have younger children are almost certainly feeling it! Energy levels are high and there is a great need for engagement from the adults in their lives. For that reason, we've put together a list of some festive crafts that you can do in anticipation of the holiday! Deck the halls with all of these amazing Christmas tree projects!
Happy crafting!
...
Pinecone Christmas Tree
Some of the best art supplies come from nature!
Found Easy Peasy and Fun
Ribbon Cut Tree
How adorable is this!?
Found Fantastic Fun and Learning
Jeweled Christmas Tree
Use construction paper and jewels to dress up this little treasure!
Found Housing a Forest
Rice Krispie Trees
This is the perfect snack to send to school with your little one! Plus you can make them together!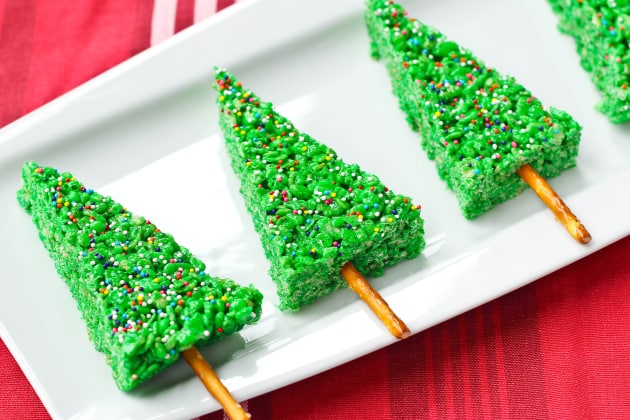 Found Food Fanatic
Yarn and Stick Christmas Tree Craft
This is so adorable! Grab some small sticks outside and some colorful yarn and go to town!
Found Kid's Craft Room
Dramatic Tissue Paper Tree
This is simply lovely!
Found Buggy and Buddy
3D Paper Christmas Tree
This is a simple beginners papercraft that your little one will to wrap up with the garland!
Found Little Bins for Little Hands
Loose Parts Christmas Tree
What will you choose to use to decorate your very own tree!?
Found Fantastic Fun and Learning
LEGO Christmas Tree
You can build anything with LEGOs! Including this awesome LEGO Christmas tree!
Found Hello Creative Family
Pipe Cleaner Tree
Pipe cleaners are a kid's craft staple! And I just love how they put the pony beads directly on them!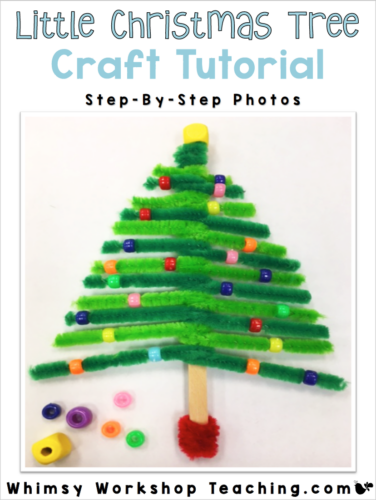 Found Whimsy Workshop Teaching
Pom Pom Tree
Pick whichever colors you like best to make this cute and fuzzy Christmas decoration!
Found Aww Sam
Glittery Paint Christmas Tree
How cool is this?! You can make your own holiday cards using this technique!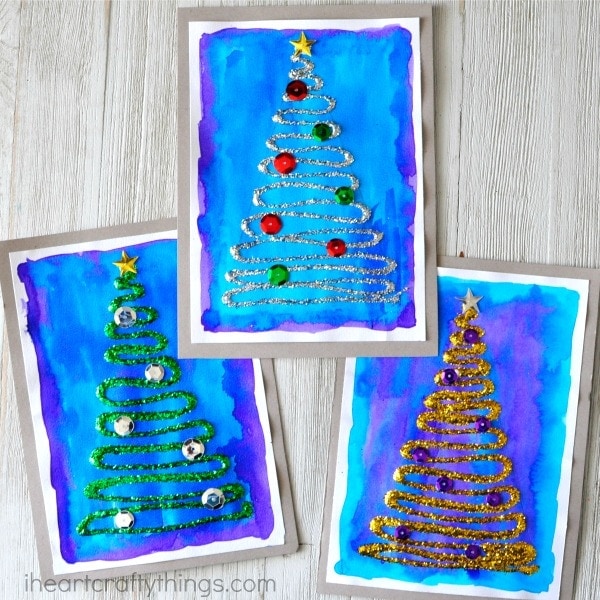 Found I Heart Crafty Things
Puffy Felt Tree Ornaments
Felt is a great product to create your own puffy ornaments! You glue it all together, but if you really want to make it stick, pull out the needle and the thread.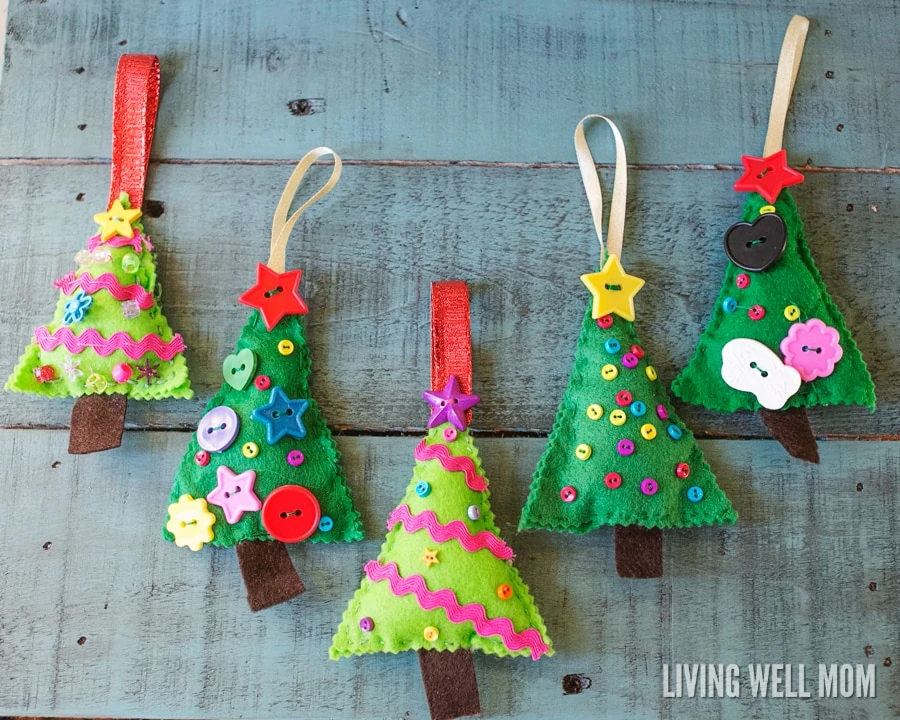 Found Living Well Mom
Stacked and Rolled Christmas Tree
This little craft uses toilet paper rolls or paper towel rolls cut to the size and shape of a tree! It makes for a super cute decoration to hand on your actual tree or your wall!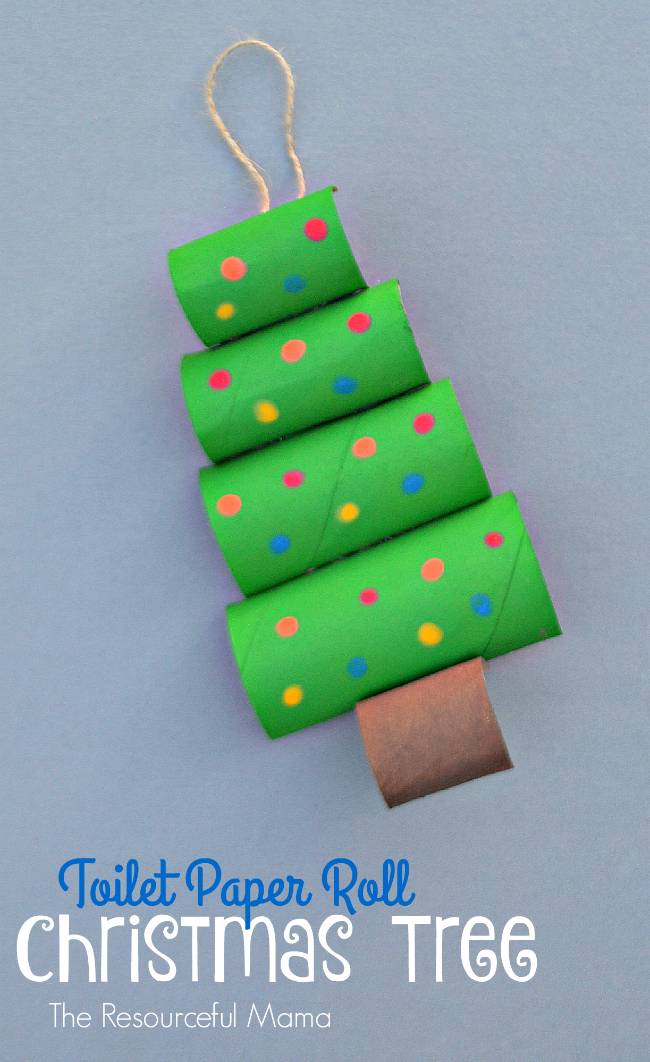 Found The Resourceful Mama
Terracotta Christmas Tree
Here is a craft you can take to work or a classroom!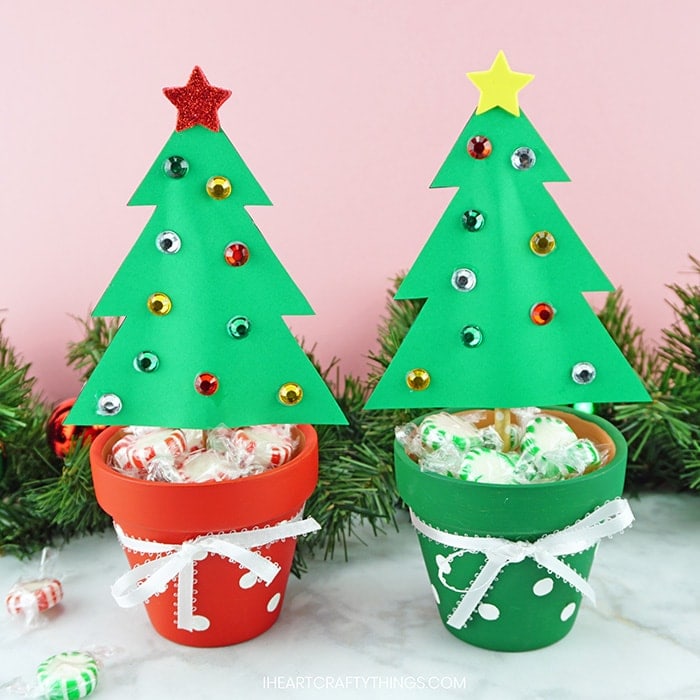 Found I Heart Crafty Things
Checkerboard Christmas Tree Craft
Try this papercraft!
Found YouTube
Pop-Up Paper Plate Christmas Tree
How cute is this?!
Found Creative Family Fun
Recycled Newspaper Tree
Finally! A good use for those old newspapers!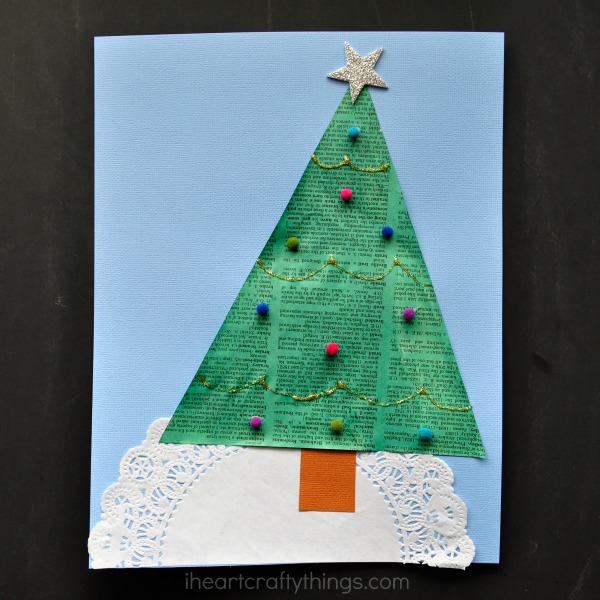 Found I Heart Crafty Things
Scrap Fabric Tree
It doesn't get any easier than this simple, knotted project! These make great DIY gifts for your little one's to give out to their relatives!
Found Megan Plus Five
Origami Christmas Tree
This is such a cool way to learn how to origami!
Found Origami Spirit
Yarn Wrapped Tree
This is simply adorable! Check out the video tutorial to learn more!
Found Easy Peasy and Fun
Popsicle Stick Christmas Tree
Frame out your tree with a popsicle stick! It's so convenient!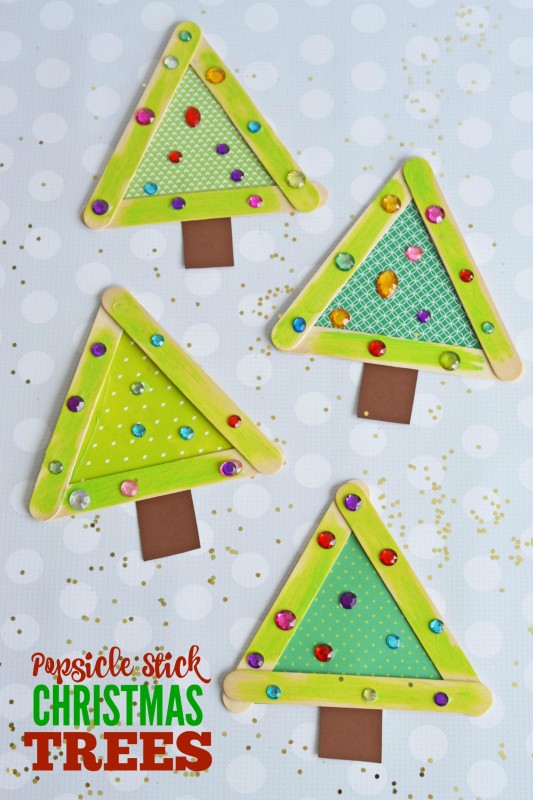 Found Make and Takes
Paper Loops Christmas Tree
How cute is this?! It looks like a tree with real fringe!
Found The Resourceful Mama
Cluttered Button Tree Art
This is so colorful and cute!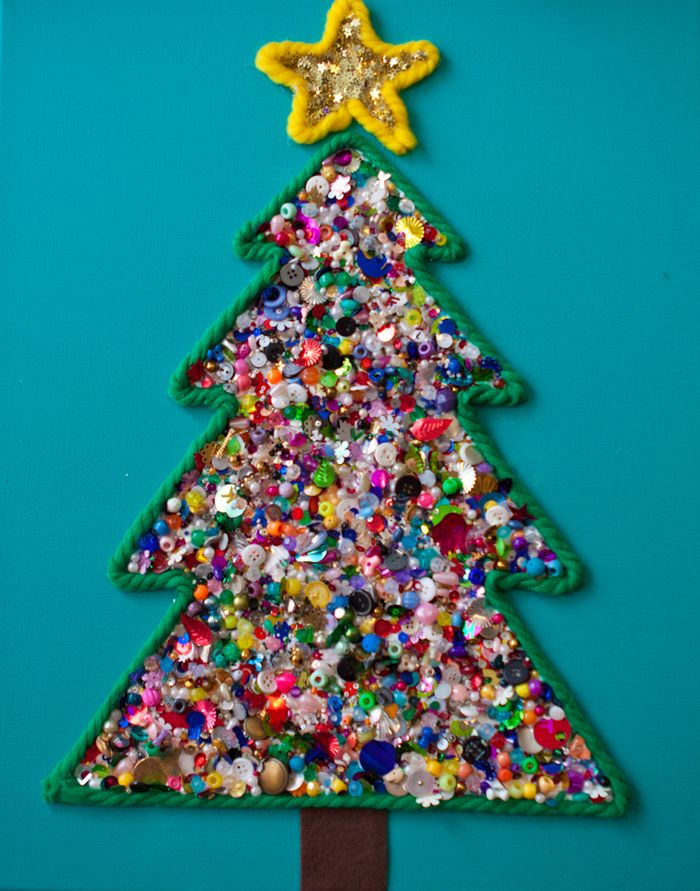 Found Meg Duerkerson
Patterned Straw Christmas Tree
Similar to the paper towel roll project, you can cut these patterned straws down to size! If you want to get really crazy, you can even mix and match patterns!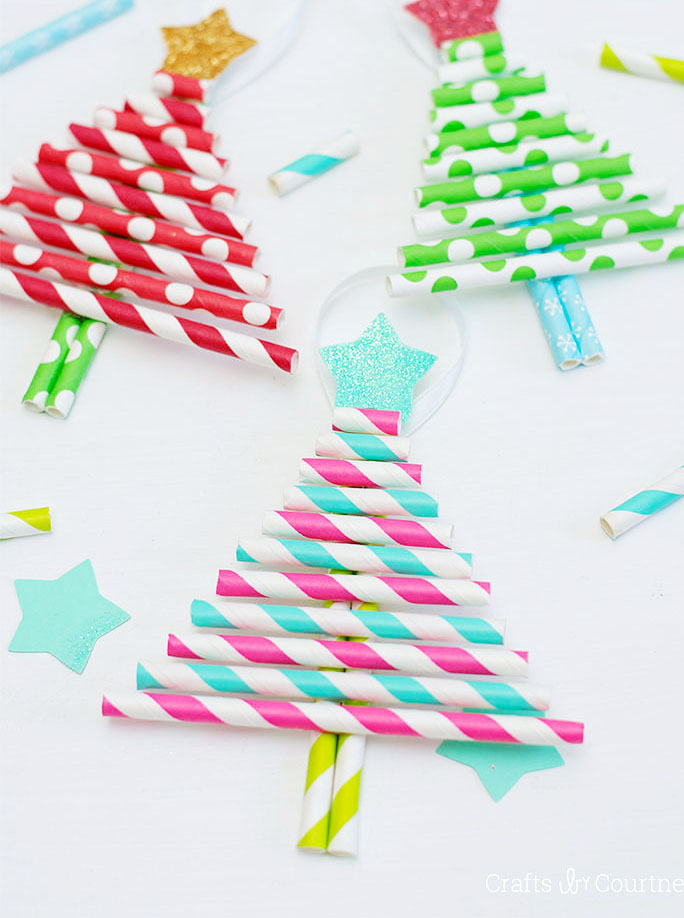 Found Simple as That
Paper Tree Luminaries
Light up the room with these cut-out luminaries and fake candles for safety!
Found Red Ted Art
Macaroni Tree
Pastas and a whole assortment of noodles can be enjoyed with this craft in mind!
Found The Best Ideas for Kids
Button Tree Ornaments
Use buttons to stack the shape of trees for mini, festive ornaments!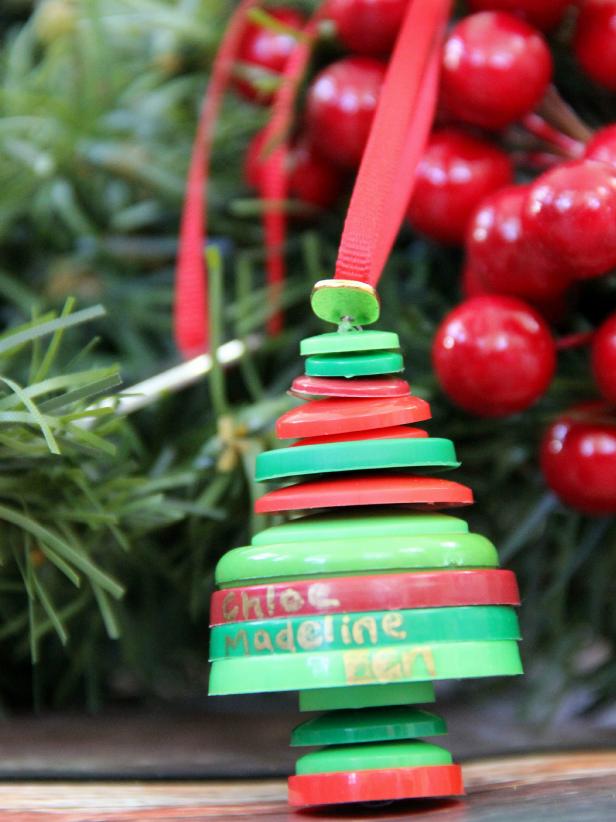 Found DIY Network
Cupcake Liner Tree
How SWEET is this?!
Found YouTube
Spiral Tube Christmas Tree
Use a cardboard tube, like from a paper towel or toilet paper roll, and make this cute and unique little tree!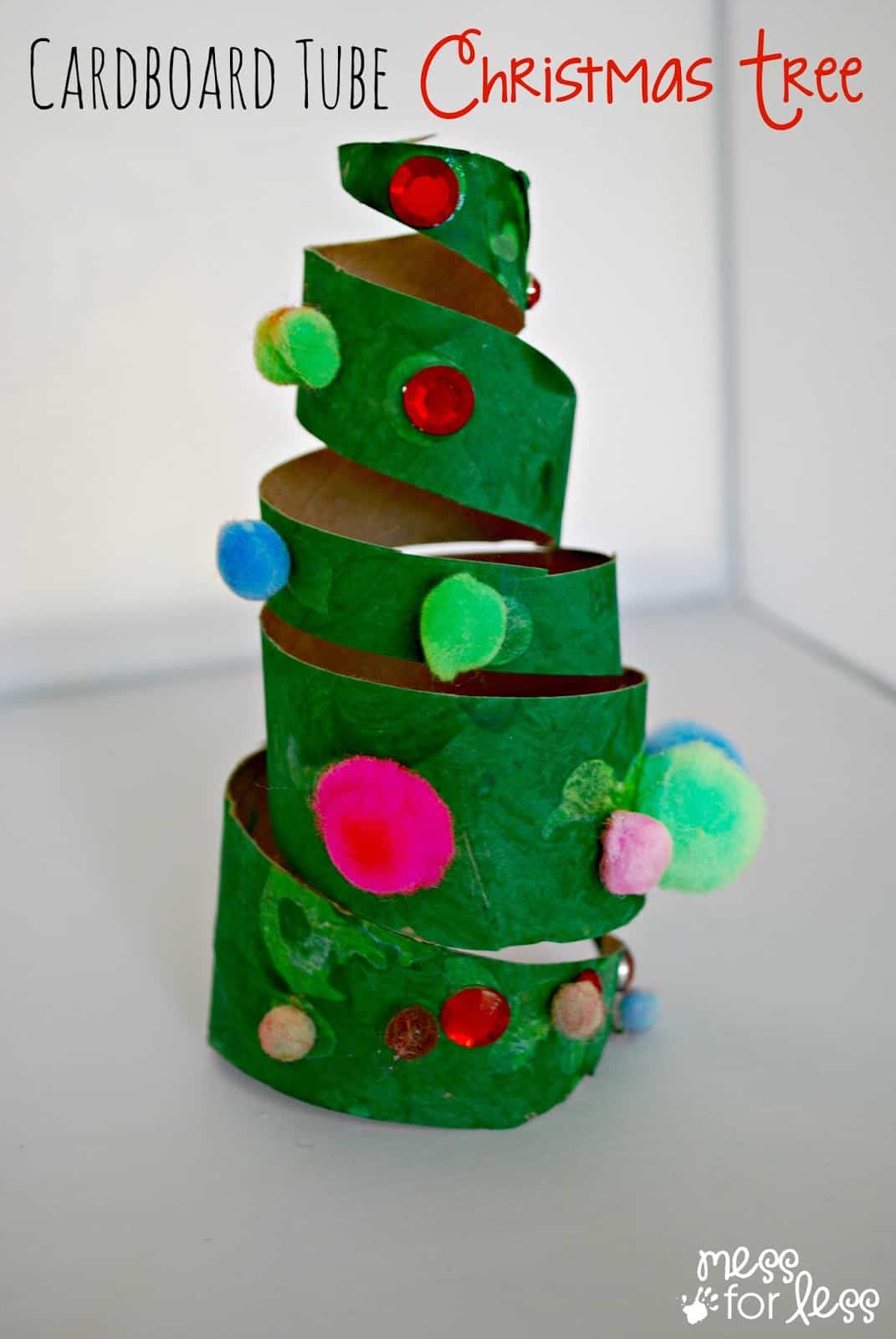 Found Mess for Less
Doily Christmas Art or Card
Use a doily to make this adorable Christmas tree! You can let it stand alone, frame it, or put it on a homemade holiday card!

Found Easy Peasy and Fun
Finger Print Salt Dough Ornament
This is perfect for making your own festive ornaments!
Found Messy Little Monster
Sun Catcher Tree
This seasonal sun catcher helps to brighten up your room during the day!
Found Kindercraze
Marbled Christmas Tree
fancy your tree up by giving it a marbled effect! Just like the trees in the forest, no two will be alike!
Found Buggy and Buddy
Handprint Tree
This lovely handprint tree can be made with many cut outs of one child's hands or mix the whole family together!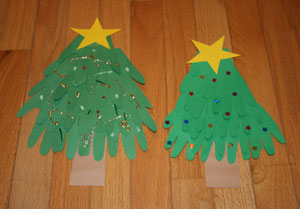 Found All Kids Network
Egg Carton Tree
This is interesting!
Found Fantastic Fun and Learning
Circle Stamped Christmas Tree
This is an easy and fun way to decorate a paper cut out of a Christmas tree!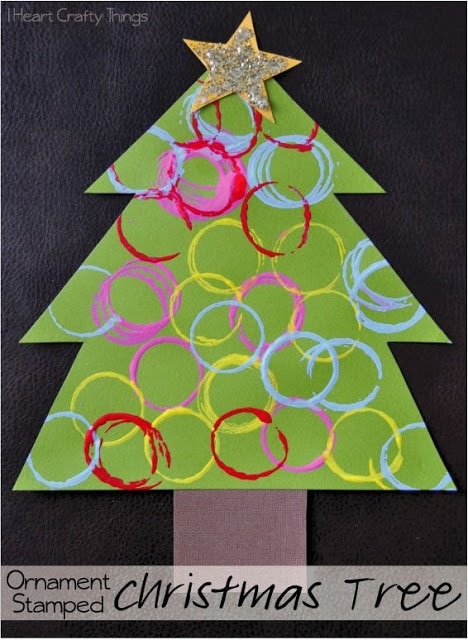 Found I Heart Crafty Things
You May Also Enjoy…
35 Air Dry Clay Projects To Do With Kids
33 Snowflake Crafts and Activities for Kids
37 Fun and Festive Christmas Crafts for Kids
35 Fantastic Kids Crafts for a Cold Winter Day
40 Fun and Educational Animal Crafts and Facts For Kids
30 Fun and Inventive Tissue Box Projects for Kids