Hello, DIYers!
Today we are going to be talking about all of the fun and creative things that you can do with your little ones using air dry clay! You can buy air dry clay or even make your own! Mold your clay into something fun and wonderful! Decorate your art with jewels, glitter, feathers, and more. Once your clay is dry, you can even paint it! Which project will you choose?
Happy crafting!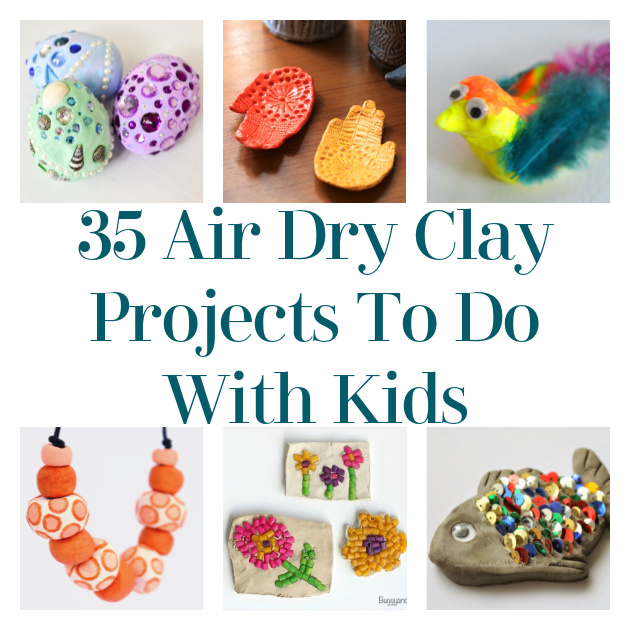 ...
Dragon Eggs
Make gorgeous, fantasy eggs with this awesome DIY project!
Found Adventure in a Box
Molded Bird with Feathers
Don't be limited to clay as your only medium! Use feathers, googlie eyes, beads, glitter, and any other materials to give your clay project life!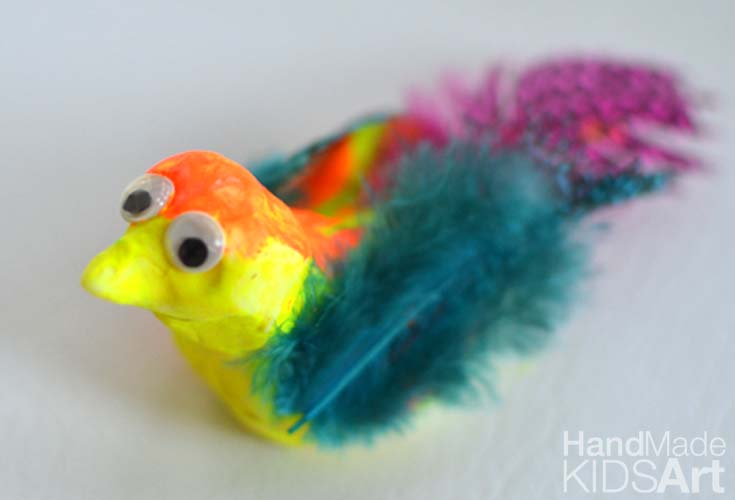 Found Innovations Kid Lab
Coil Pot
This is a classic craft that you can make with air dry clay!
Found Crayola Teachers
Apple Pinch Pots
How cute are these?!
Found Red Ted Art
Clay Beads
The creativity is endless when you make your own clay beads!
Found Curly Made
Colorful Fish
Use sequins to create this colorful fish craft!
Found Sun Hats and Wellie Boots
Clay Footprint
This bowl can be made with the toes of your little one!
Found Messy Little Monster
Seashell Pen Pots
Create a pen holder and decorate the outside with painted seashells from one of your adventures!
Found Having Fun at Home
Mid Century Ceramic Hand Dish
This is such a fun project!
Found My Poppet
Clay Animals
How cute are these guys?!
Found YouTube
Nature Sculptures
Take your clay outside to play!
Found Red Ted Art
Treasure Pots
These are prefect for holding little treasures!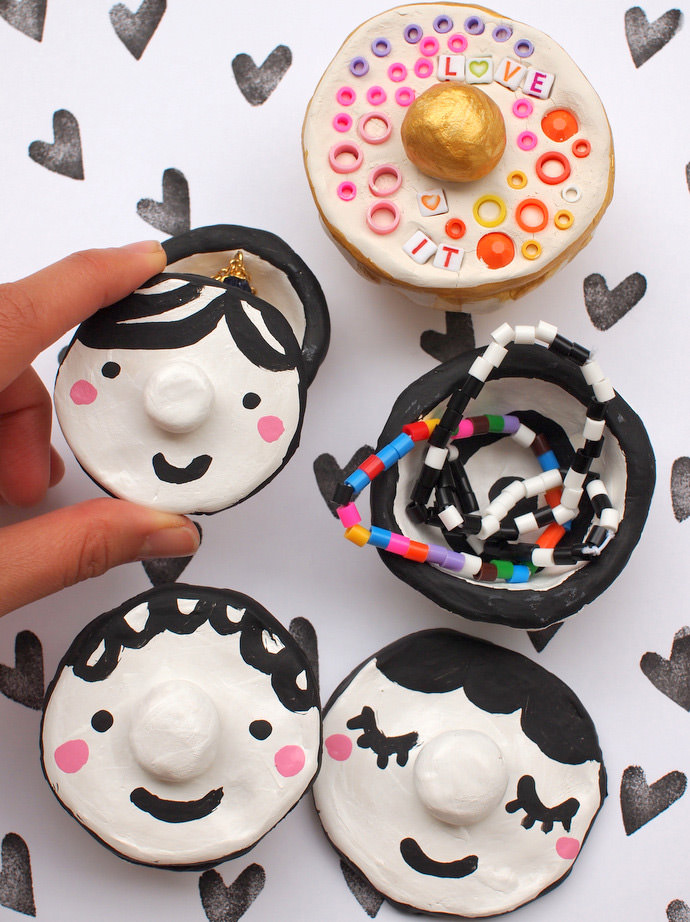 Found Handmade Charlotte
Clay Heart Bunting
This is a fantastic activity that you can do around Valentine's Day!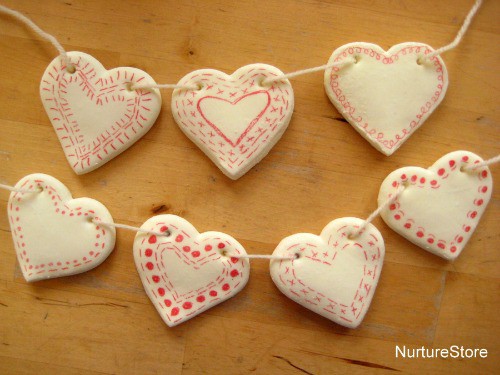 Found Nurture Store
Unicorn Magnets
How sweet are these lovely, unicorn magnets?! Don't be afraid to add glitter!
Found Glued To My Crafts
Air Dry Clay Earrings
Press a look and paint a scene on any shape that you'd like to make some DIY air dry clay earrings! Your little one's will love making them for themselves or as gifts for loved ones!

Found Jewelry Making Journal
Clay Owls
These are so cute!
Found Young School Art
Pasta Mosaic Art Project
Colorful pasta and clay come together to make these creative mosaic art!
Found Buggy and Buddy
Leaf Bowl
Create and paint this awesome leaf bowl with your little ones!
Found Kitchen Table Classroom
Portrait Clay Necklace
This is a cute way to combine art projects!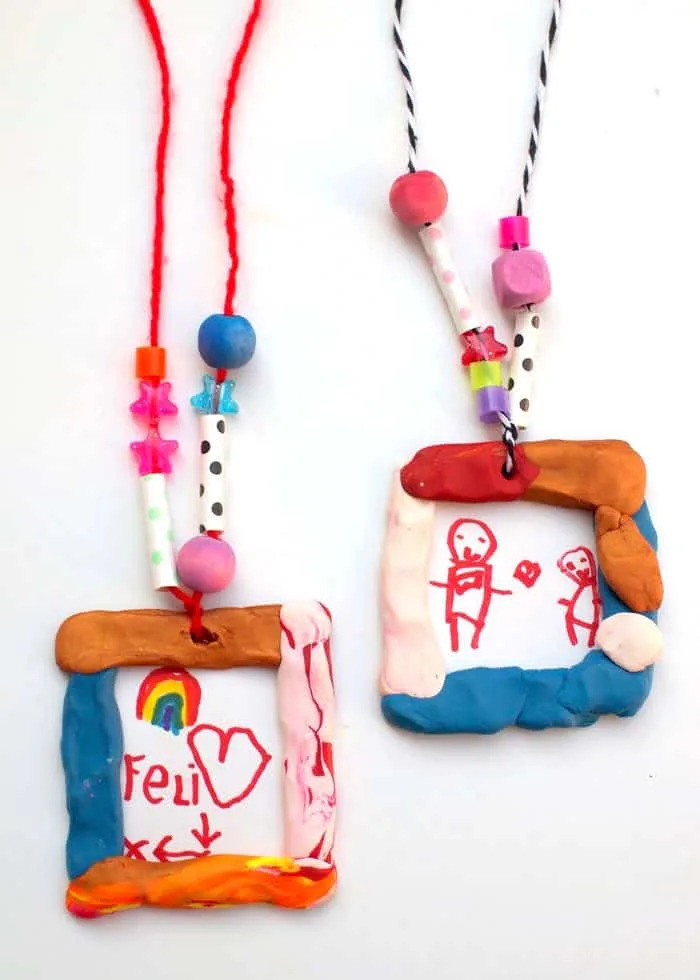 Found DIY Candy
Clay Bunnies
Create this cute bunny!
Found Colorful Craft Corner
Autumn Clay Magnets
These are lovely and make great gifts!
Found Red Ted Art
Seashell Necklace
Have some seashells laying around from your Summer trip to the beach? Why not wear them as a charming necklace?!
Found Moms and Crafters
Decorated Coasters
Make and paint your own custom coasters with your little ones!
Found It's Pretty Nice
Chestnut Clay Snails
This is a fantastic Fall craft!
Found Easy Peasy and Fun
Handmade Dish and DIY Keychain
These make fantastic homemade gifts that your kids can make!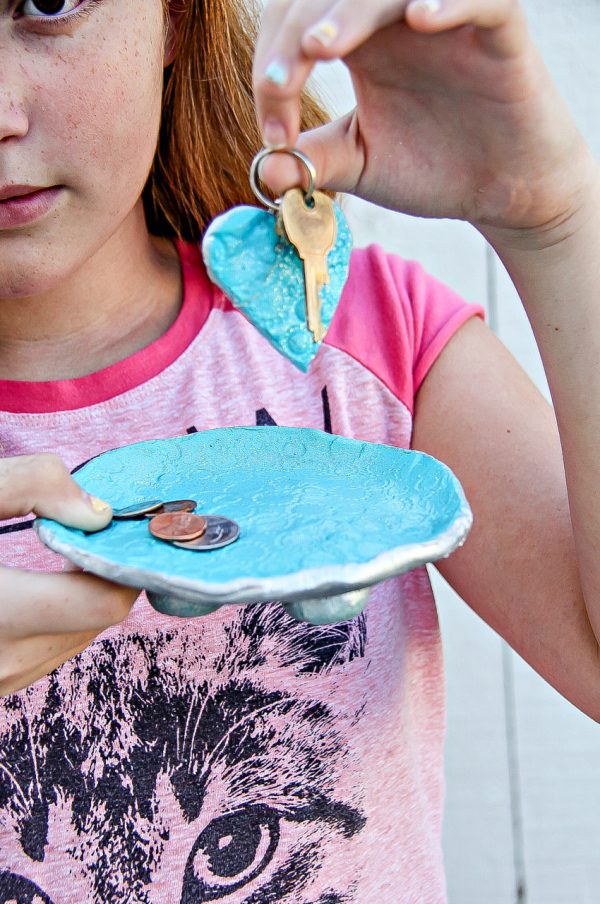 Found Make and Takes
Poppy Bowl
This flowery bowl is a fun craft that you can do with your little ones!
Found Red Ted Art
DIY Clay Birds
These are so cute!
Found YouTube
Air Dry Clay Ornaments
These are so cute! Your kids will have a blast making them!
Found First Day of Home
Easter Pinch Bowls
How cute!
Found Red Ted Art
Fancy Bowl
Get creative with making a large, beaded and colorful bowl!
Found Bees and Sans
Air Dry Clay Necklaces
These necklaces can be customized with names, initials, or whatever you want!
Found Childhood 101
Sunflower Bowl
Who doesn't love sunflowers?!
Found Red Ted Art
Hedgehog Pen Holder
Found Krokotak
Valentine's Day Heart Pinch Pot
Here is another holiday pinch pot that you can make with your little one! You can even give yours a cute face!
Found Red Ted Art
You May Also Enjoy…
31 Simple and Fun Clay DIY Projects
35 Fantastic Kids Crafts for a Cold Winter Day
40 Fun and Educational Animal Crafts and Facts For Kids