Hello, DIYers!
Bead crafts aren't just for making jewelry! They are a great way to have kids get creative and practice their fine motor skills. Beads can be neon, glittery, glow in the dark, and come in all shapes and sizes! Enjoy making cute creatures, things to wear, and even some additional storage with these cute bead crafts! Just be sure to keep them out of your little one's mouth.
Happy crafting!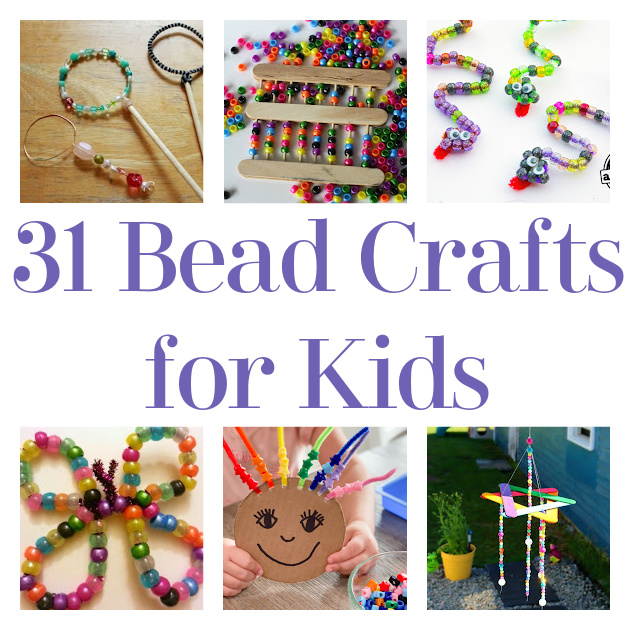 Beaded Bubble Wands
Make beautiful bubble wands that will glisten in the sun!
Found Artful Parent
Easy Beaded Butterfly
This is an adorable and easy craft to make with a pipe cleaner and colorful beads!
Found Where Imagination Grows
Tissue Paper Flower Bracelet Craft
Found Bug and Buddy
Beaded Watermelon Keychain
This is a cute activity! You can do it with your kids and their friends on the next play date!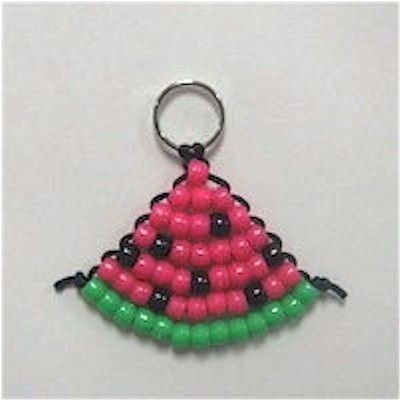 Found Free Kids Crafts
Beaded Windchime
How cute is this?!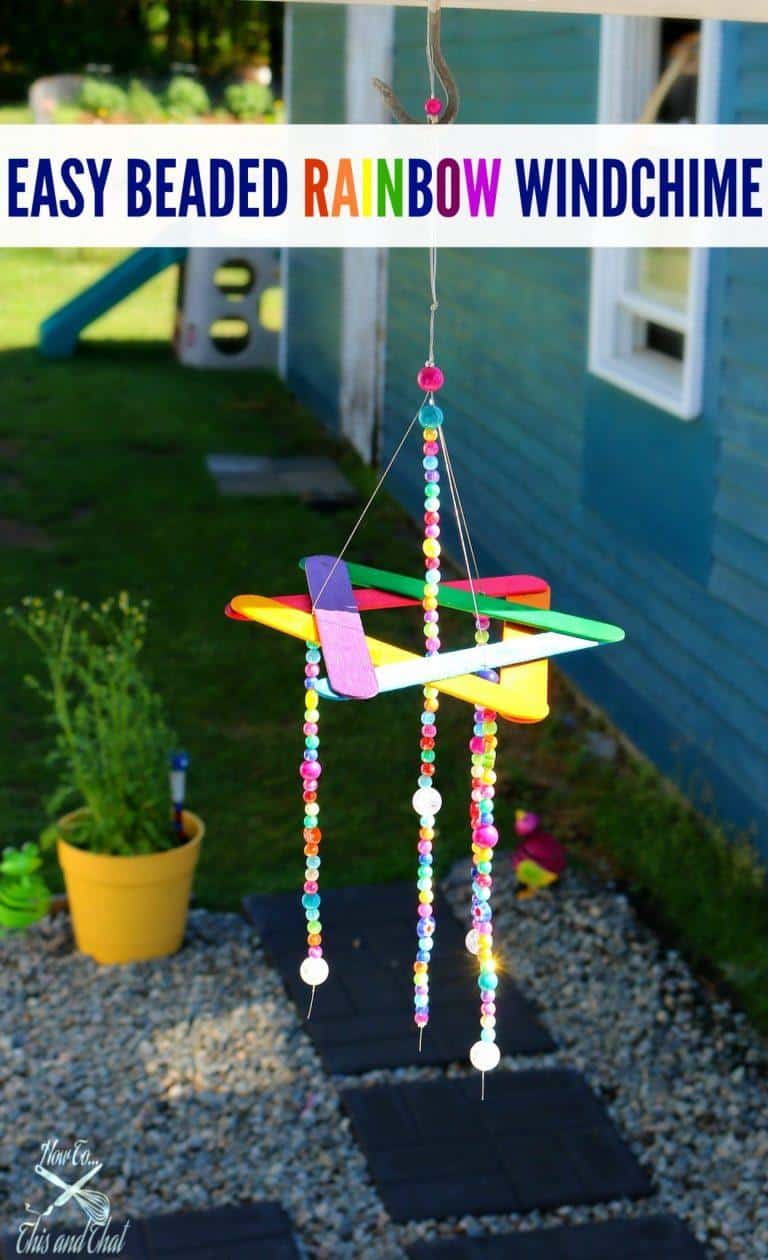 Found How to This and That
Beaded Snake Craft
Make a slithery friend with this fun craft!
Found Kids Activity Blog
Melted Bead Hair Clips
Melting pony beads can make for lovely designs that you can put on hair clips!
Found The 36th Avenue
Robot Toilet Paper Roll Craft
Use beads as the knobs and buttons on a cute homemade robot craft!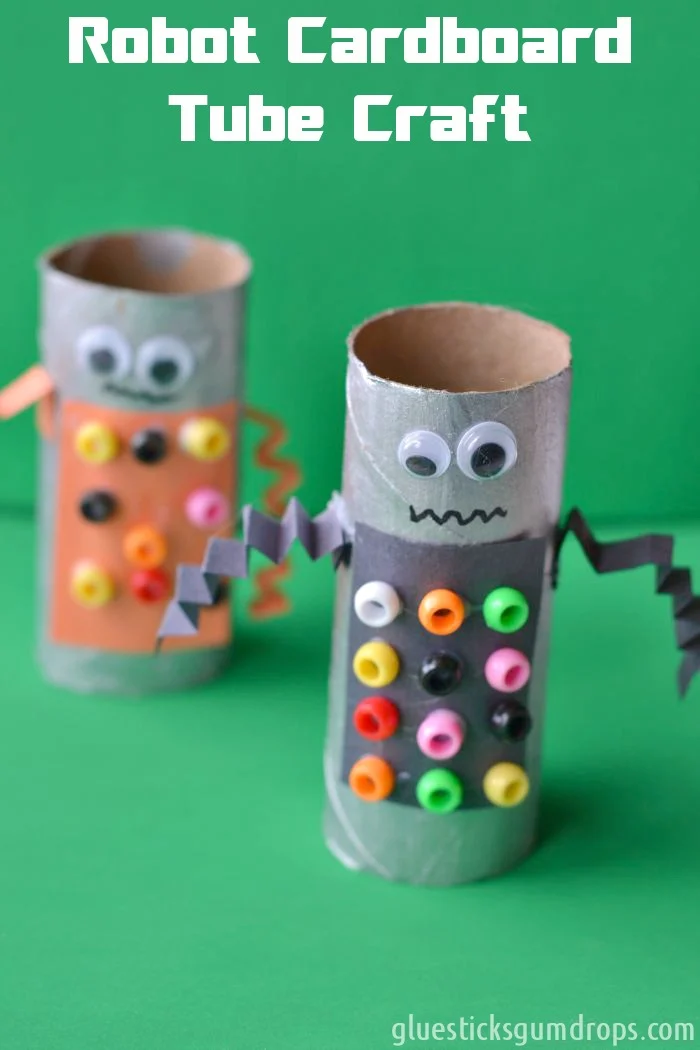 Found Glowsticks Gum Drops
Beaded Tiara
Have fun playing dress up with sparkling pipe cleaners and pony beads!
Found Make and Takes
Tree Branch Decorations
This is a great way for little ones to develop fine motor skills!
Found Laughing Kids Learn
Cork Character Magnets Craft
Something for you and something for them! Try this and other wine cork crafts!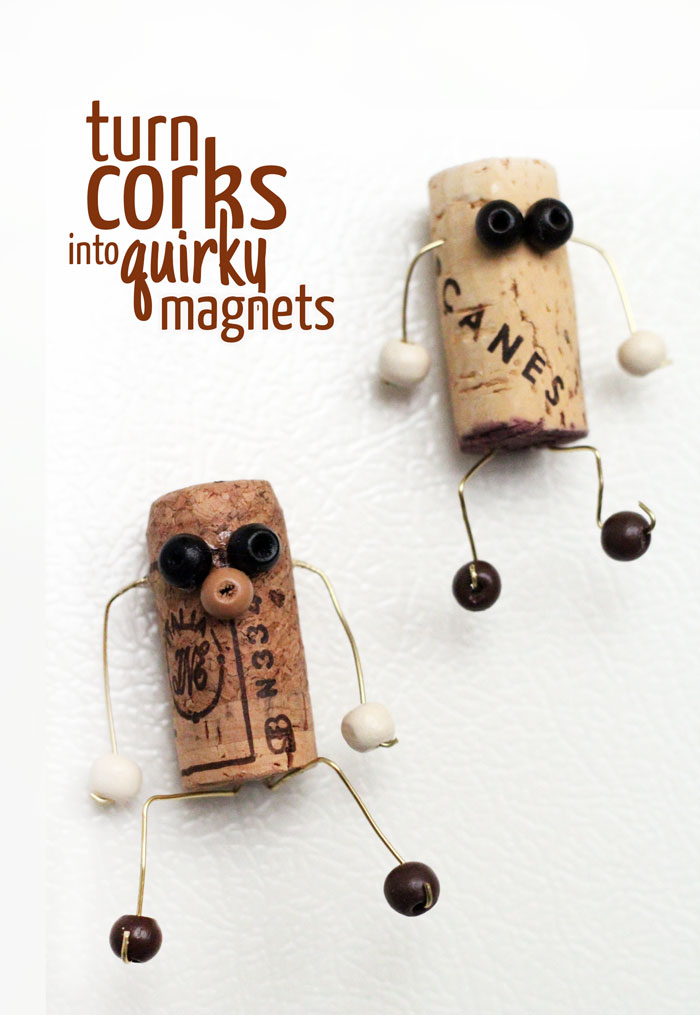 Found Moms and Crafters
Pony Bead Abacus
This is so unbelievably cute, plus it's useful for little ones who are learning math!
Found Kids Activity Blog
Paper Plate Snails
Use beads to decorate this cute snail with a this paper plate craft!
Found This N That with Olivia
Rainbow Pony Bead Prism Suncatcher
This is a cute way to play with beads and hang something lovely at the window or in the garden.
Found Rhythms of Play
Gypset DIY Bracelets
This is a great craft for an older child or teen!
Found Halcraft Collections
Pony Bead Lizard
The lizard craft is classic!
Found Sugar Bee Crafts
Pumpkin Beaded Craft
Make a pumpkin in the fall or anytime!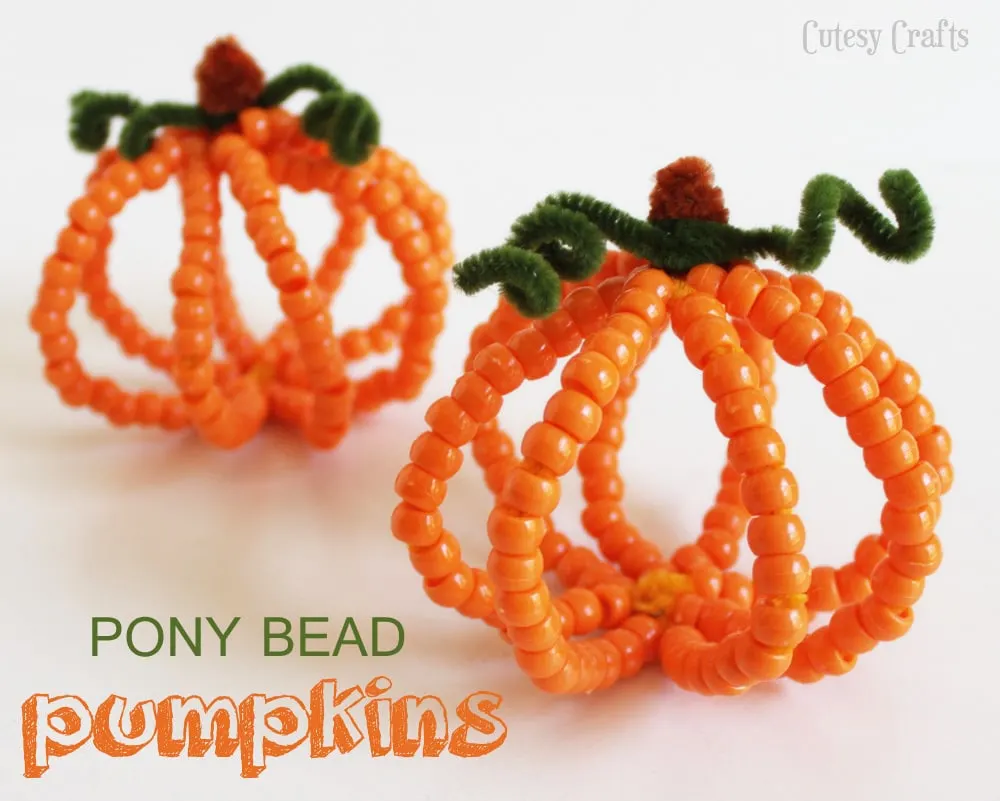 Found Cutesy Crafts
Candy Dot Earrings
Do you remember candy dots?! Now you can make them into an accessory!
Found The Life of Jennifer Dawn
Bead Coaster
Your little one will love making their own coasters!
Found Craft Klatch
Custom Bracelets
Make friendship bracelets or a send a special message with these!
Found Projects with Kids
Beaded Hanger
Make your little one's closet extra special with these colorful beads!
Found Pinterest
Beaded PomPom Spider Craft
How cute is this? It is perfect for Halloween or any time, really!
Found The Best Ideas for Kids
Bead Earrings
If your little one has their ears pierced, why not let them make their own earrings?!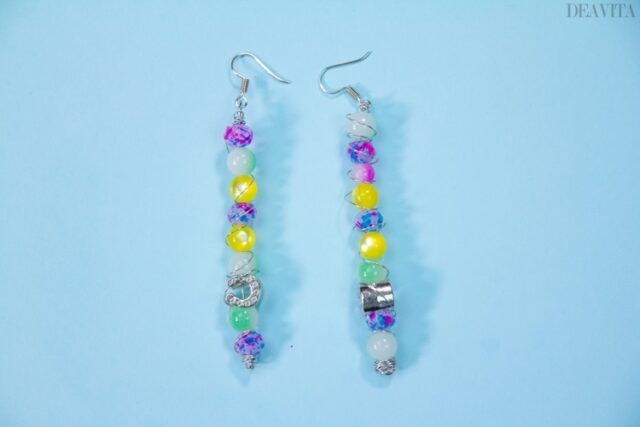 Found Deavita
Rainbow Hair Activity
This will hep your toddler practice their fine motor skills! Give it a try!
Found Toddler Approved
3D Pony Bead Ornament
These 3D balls look amazing! They're a great Christmas craft for kids!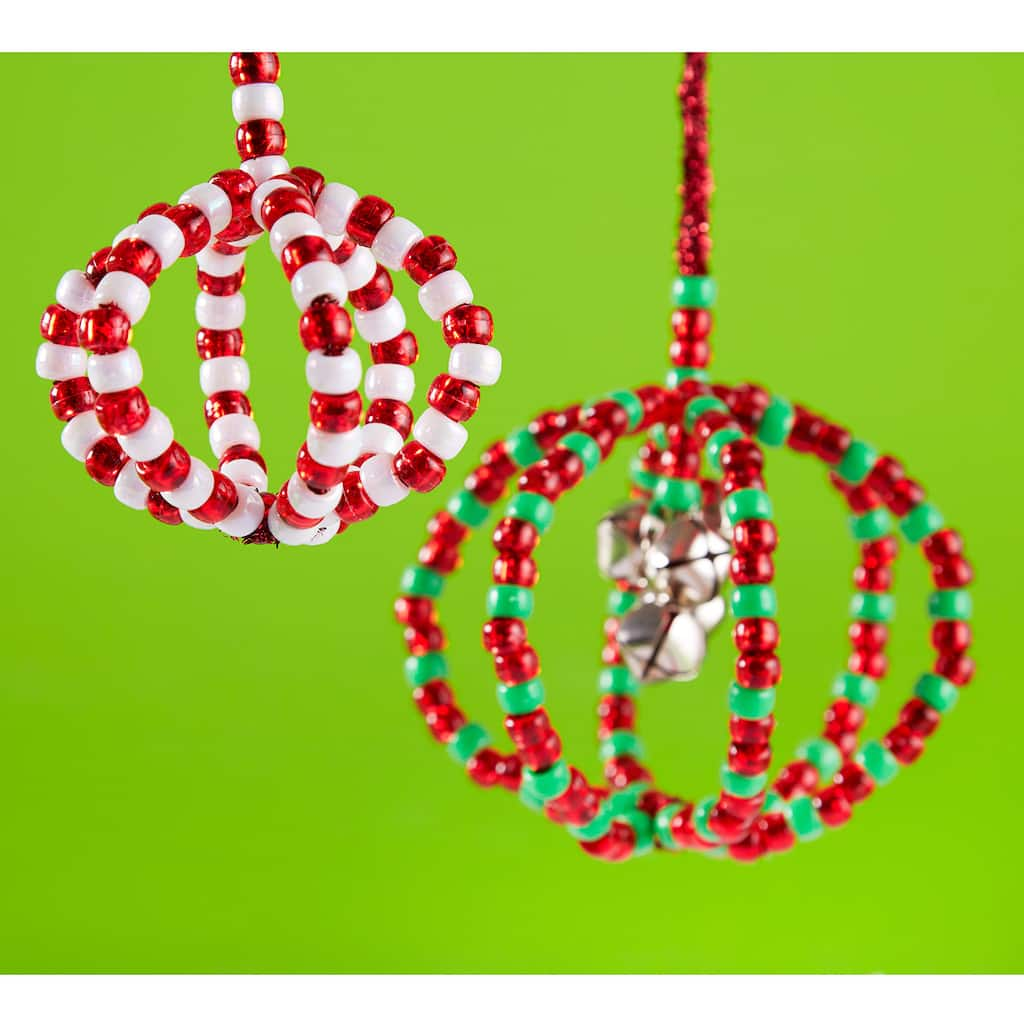 Found Michaels
Flower Bracelets
This is a slightly more complicated version of your classic friendship bracelets!
Found YouTube
Octonauts Beaded Crafts
Found Fun Crafts Kids
Beaded Heart
This is simple but cute! Make some to hand out on Valentine's Day!
Found Live Well Play Together
Pearl Bead Headbands
Make a cute accessory!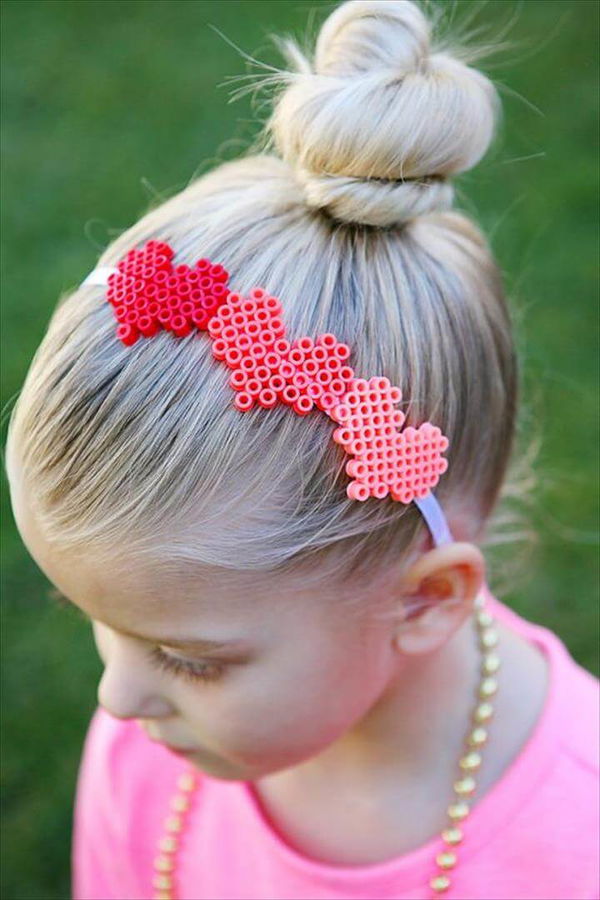 Found Eighteen25
Pony Bead Fish
Make little fish with pipe cleaners and pony beads!
Found It Happens In a Blink
Beaded Storage
A beat craft and some storage!
Found Instructables