Hello, DIYers!
The holiday season is coming up! Naturally, we are all looking for fun and engaging activities that we can do with our kids, especially as they get excited for Santa Claus to come to town! Depending on where you're located, this time of year also means SNOW! Snow flakes are such a beautiful (and craftable!) part of the season. Here are 33 activities that will have your kids learning, getting creative, and having fun with snowflakes!
Happy crafting!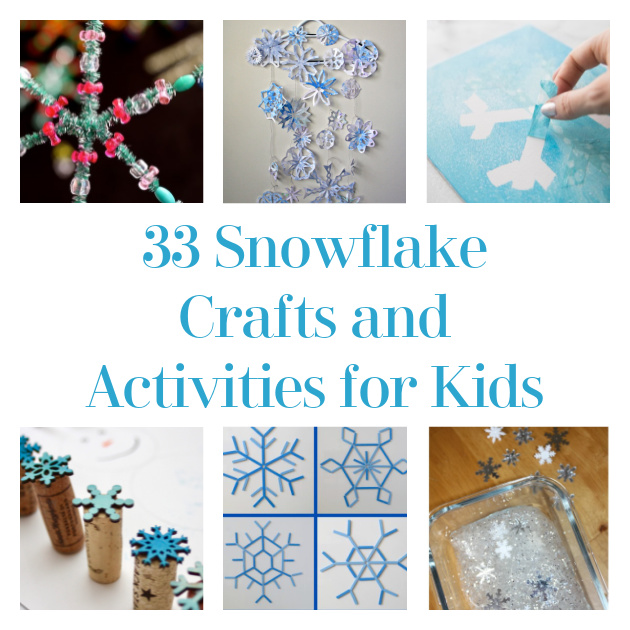 ...
Pipe Cleaner Snowflakes
Sparkling pipe cleaners and crystal jewels? This is the perfect snowflake craft for kids!
Found Happy Hooligans
Sparkly Snowflake Craft
Use sequins to dress up a popsicle stick snowflake!
Found Toddler Approved
Grow Crystal Snowflakes
Have fun with science as you grow crystals onto pipe cleaner snowflakes! Watch them grow!
Found Go Science Kids
Winter Snowflake Slime
Slime is always a fun project to make and then play with!
Found Little Bins for Little Hands
3D Snowflakes
You can spend hours cutting and decorating these lovely snowflakes!
Found DLTK Holidays
Pasta Snowflake Ornaments
Glue pasta into unique shapes and paint them into something beautiful. This is such a cool idea!
Found Living Wee Life
Snowflake Mason Jars
You and your little ones will have a blast making these cute, painted mason jars!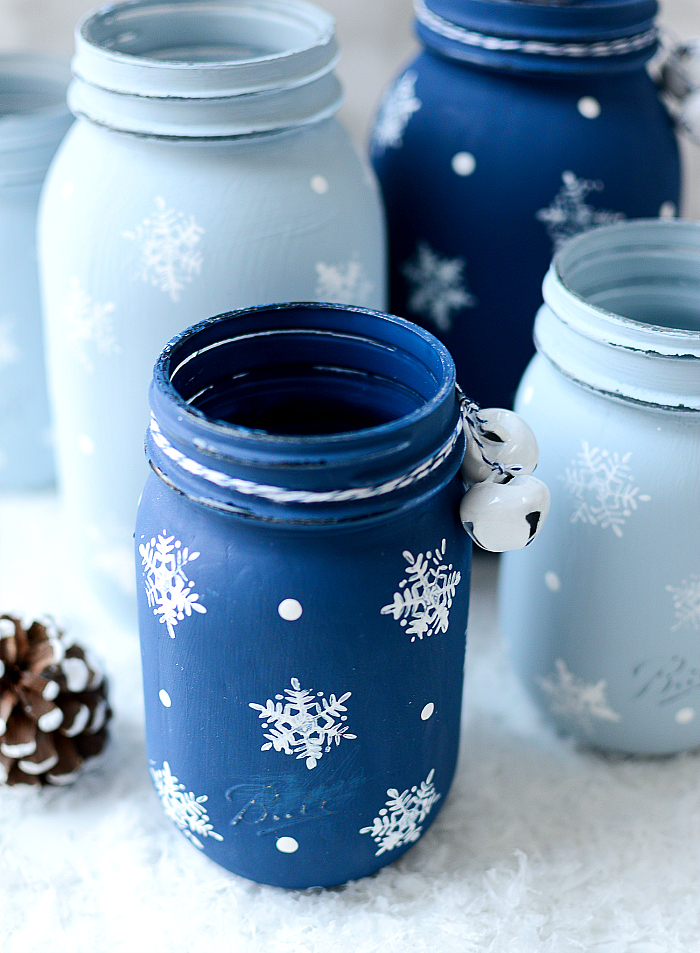 Found It All Started With Paint
Woven Snowflake
Weave different types of yarn to create these adorable snowflakes! I love the jewels at the tips!
Found Happy Hooligans
Bubble Painted Snowflakes Hanging Craft
Found DLTKs Holidays
Cork Topped Snowflake Stamp
Use saved wine corks to help your little one make their own snowflake stamps that they can use to decorate their drawings this winter!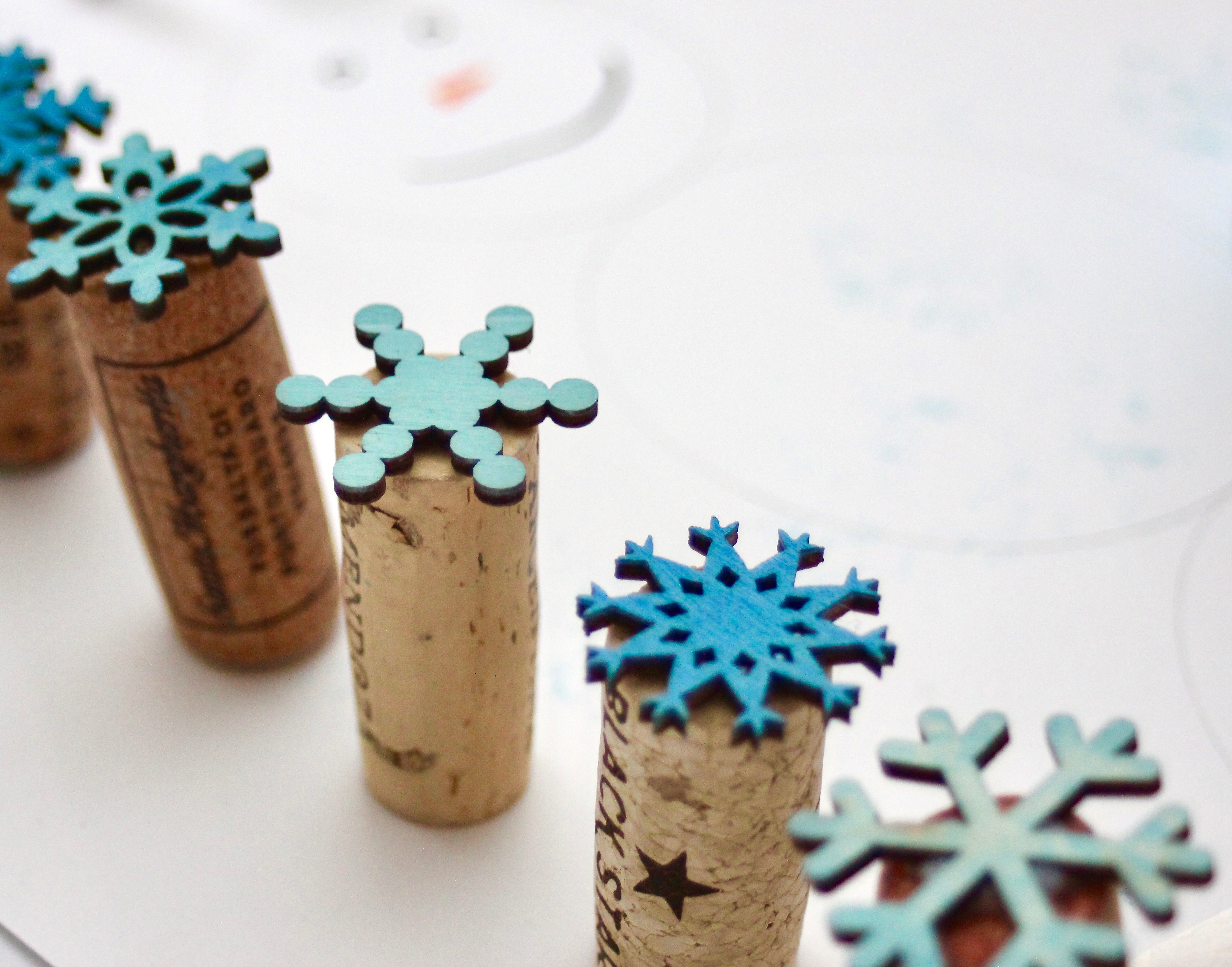 Found Keris Kelton
Melted Pony Bead Craft
How cool is this??!
Found Happily Ever Mom
Feather Snowflake Craft
Fluffy, white snow takes a new meaning with this adorable craft!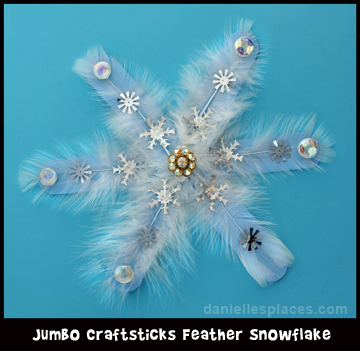 Found Danielle's Place
Grow Salt Crystals
Grow salt crystals to give your snowflake craft a look of realness!
Found Little Bins for Little Hands
Toilet Paper Roll Snowflake Wreath
This craft is based on a more complicated project of using cut PVC piping to make a snowflake wreath.
Found Happy Hooligans
Puzzle Piece Ornament
You can upcycle a puzzle with missing pieces by painting them and making a collection of ornaments!
Found Mama Papa Bubba
Magnetic Popsicle stick Activity
Found Frugal Fun 4 Boys
Cinnamon Sugar Snowflake Craft
You can make this sweet treat while you craft! Yum!
Found Happy Hooligans
LEGO Snowflakes
The creative opportunities are always endless with LEGOs!
Found Frugal Fun 4 Boys
Watercolor Snowflakes
Use watercolors to make beautiful works of art!
Found Little Bins for Little Hands
Beaded Snowflake Craft
Make a colorful snowflake out of beads for a fun afternoon activity!
Found That Kids Craft Site
Mitten Math
This is an adorable and interactive math learning game where your little one can count the snowflakes!
Found Stir the Wonder
Coffee Filter Snowflakes
Decorate and cut coffee filters into unique snowflakes!
Found Happy Hooligans
Snowflake Oobleck
Part science and ALL fun, kids love working with oobleck!
Found Little Bins for Little Hands
Fizzing Snowflakes
Your child will be delighted to hear the water bubble and snap!
Found I Can Teach My Child
Pattern Block Snowflakes
Use these patterned blocks to make each snowflake unique!
Found Frugal Fun 4 Boys
Painting with Tape
Use tape to make the shape of your custom snowflake and then paint around it. Peel the paint to reveal the snowflake at the end!
Found Little Bins for Little Hands
Decorate a Snowflake
Give your child a blank slate and see what they come up with!
Found Fun Learning for Kids
DIY Snowflake Stamp
Here is another really cool way to make your own snowflake stamp!
Found Share and Remember
Cotton Ball Art
Use white and fluffy cotton balls to make snowflakes in your art!
Found No Time for Flash Cards
Counting Snowflakes Winter Math Game
You can print this game and play for free!
Found Little Bins for Little Hands
Clay Snowflake Ornament
Get with your little ones to make these lovely clay ornaments!
Found Not Just A Housewife
Pollock Winter Snowflake Art
This art style is just SO fun. Why not try it with your snowflake art this year?!
Found Little Bins for Little Hands
You May Also Enjoy…
37 Fun and Festive Christmas Crafts for Kids
35 Fantastic Kids Crafts for a Cold Winter Day
40 Fun and Educational Animal Crafts and Facts For Kids
30 Fun and Inventive Tissue Box Projects for Kids