Hello DIYers!
Is it possible to dislike almonds? They're the perfect nut! They're packed with protein and fat and taste great alone or in dishes that range from sweet to spicy! They're so delicious that they can even be eaten on a diet! Today we are focusing on the sweetness of almonds and showing off 35 ways that you can put them in mouth watering desserts! Give them a try!
Happy baking!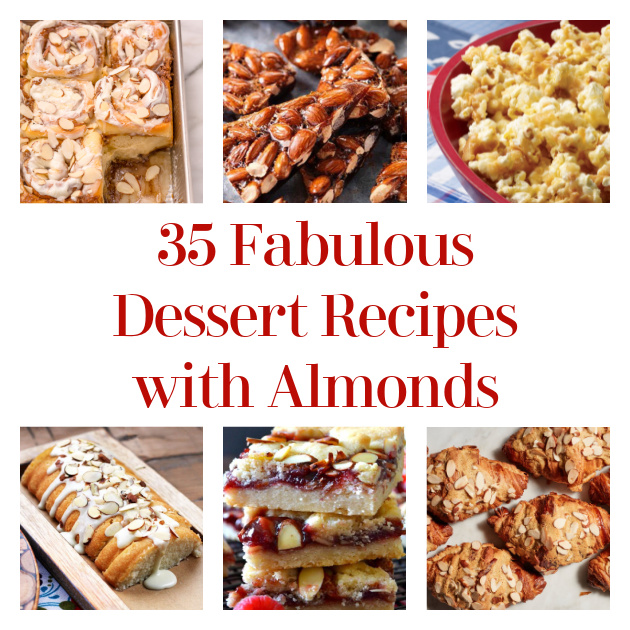 Smoky Spicy Roasted Almonds
If you love almonds and a smoky flavor, try this!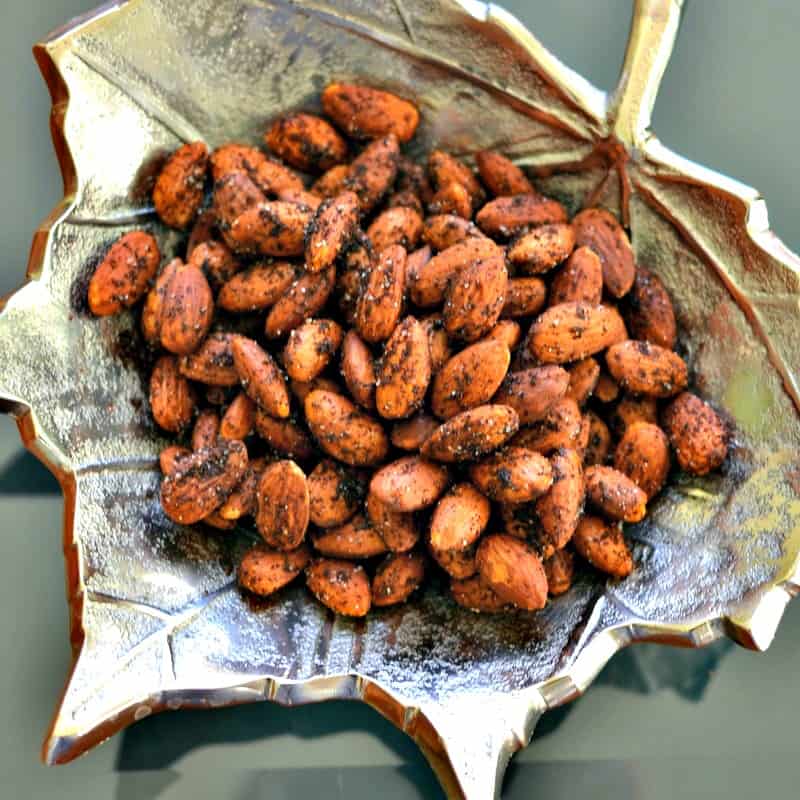 Found Small Town Woman
Italian Almond Cookies
Try this Italian twist on almond cookies!
Chocolate Covered Almonds
Use traditional chocolate or melted Lily's Chocolate to make it a healthier snack!
Found Cook it Real Good
Almond-ella Spread
Found Love and Lemons
Mandelhörnchen (Almond Horns)
These chewy cookies are a German delicacy!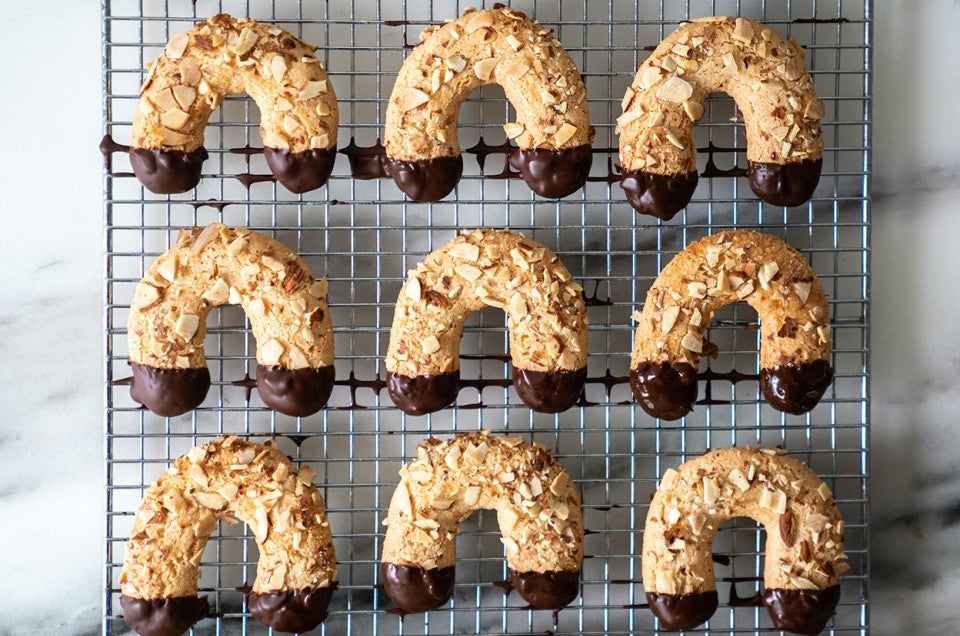 Found King Arthur Baking
Almond Croissants
This is the perfect breakfast!

Found NYT Cooking
Almond Toffee Popcorn
Get fancy with your next movie night!
Found My Recipes
No Bake Chocolate Almond Butter Bars
Delicious!
Found Bakerita
Cinnamon Roasted Almonds
Cinnamon and delicious!
Found Greenletes
Triple Almond Cinnamon Rolls
The texture and flavor of these cinnamon rolls is off the charts!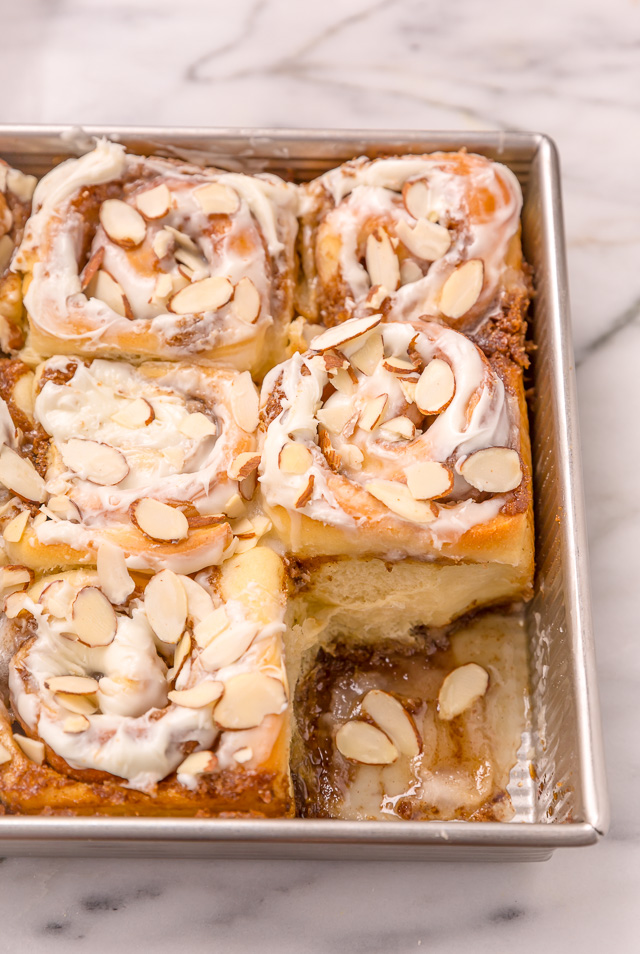 Found Baker By Nature
Almond Torte
Torte is delicious!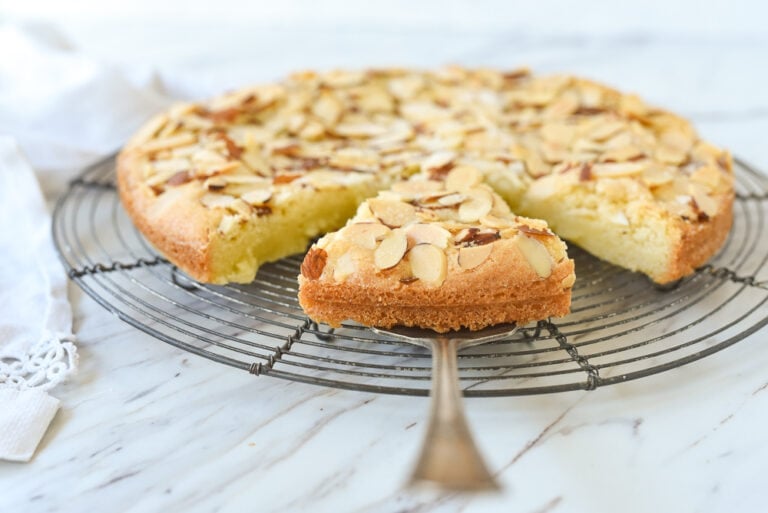 Found Homebased Mom
Homemade Almond Joys
Yummy!
Found Fav Family Recipes
Raspberry Almond Linzer Shortbread Bars
How delicious do these look?!
Found The Domestic Rebel
Almond Biscotti
Delicious and perfect dipped in coffee!
Peach Cobbler Dump Cake
Delicious peachy goodness with sliced almonds!
Found Taste of Home
Almond Brittle
Delicious and nutty!
Found Good To Know
Norwegian Almond Cake
Delicious!
Found Cheap Recipe Blog
Pear and Almond Cream Tart
Pear and almond go together perfectly!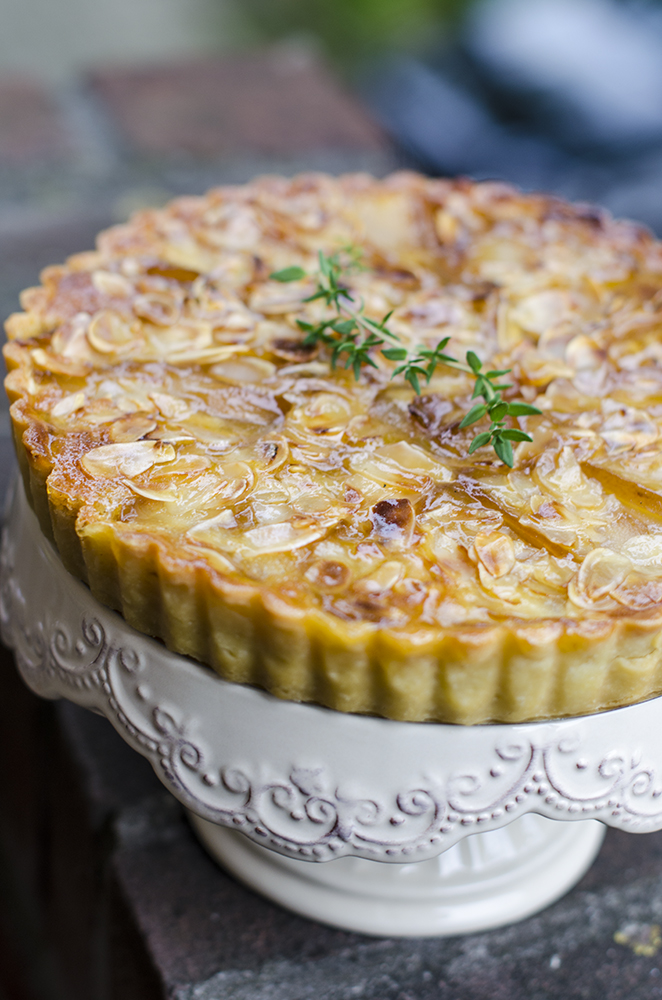 Found Keren's Kitchen
Dairy-Free Almond Milk Pudding
This recipe is dairy free and substitutes traditional milk with delicious almond milk!
Found The Spruce Eats
Honey Almond Slices
Kids love this!
Found Bake for Happy Kids
Cherry Almond Muffins
This recipe is made with almond flour to reduce on carbs!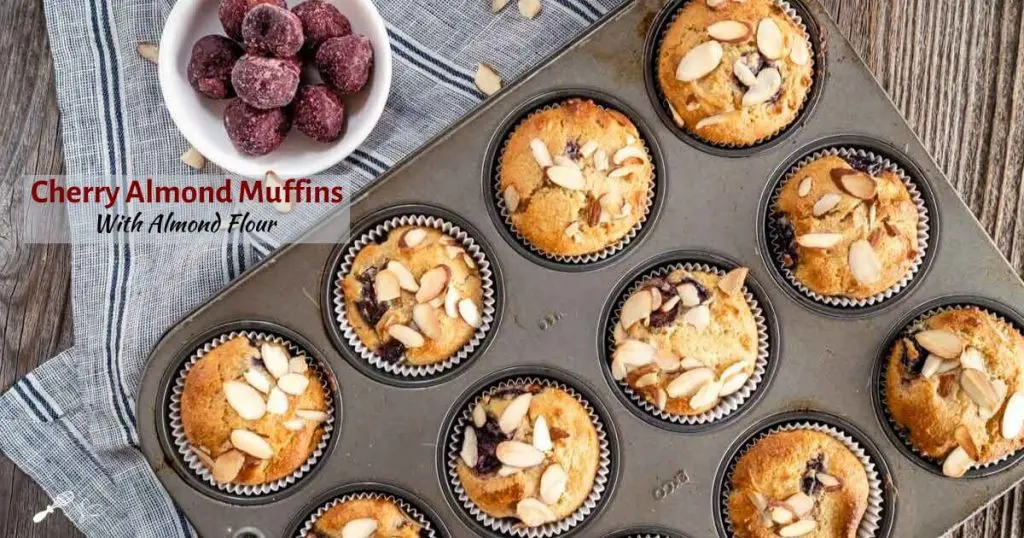 Found Hostess at Heart
Almond and Date Rugelach
Dates bring a great sweetness to the table!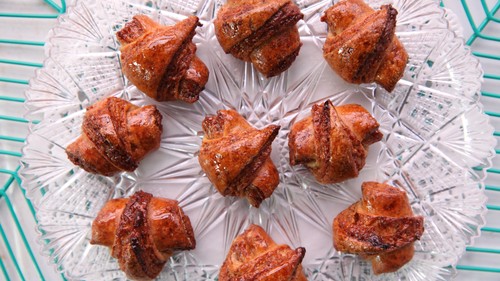 Found Vice
Swedish Almond Tarts
How cool!
Found Food and Journeys
Lemon Almond Pudding Cake
Lemon and almond comes together to make this delicious cake!
Found How Sweet Eats
Almond Butter
This is easy to make yourself at home!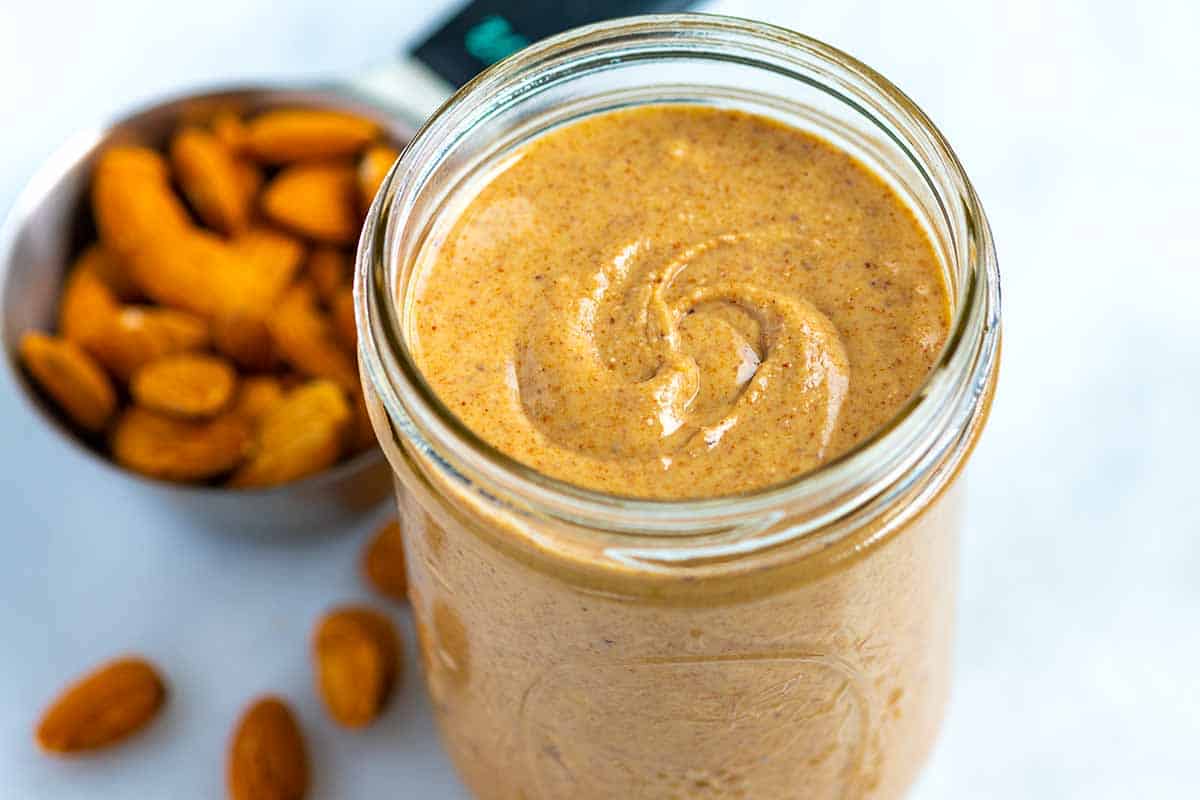 Found Inspired Taste
Almond Cookies
Amazing!
Found The Girl Who Ate Everything
Salted Caramel Almond Bars
Salted almonds are already a win… but add caramel? Perfection!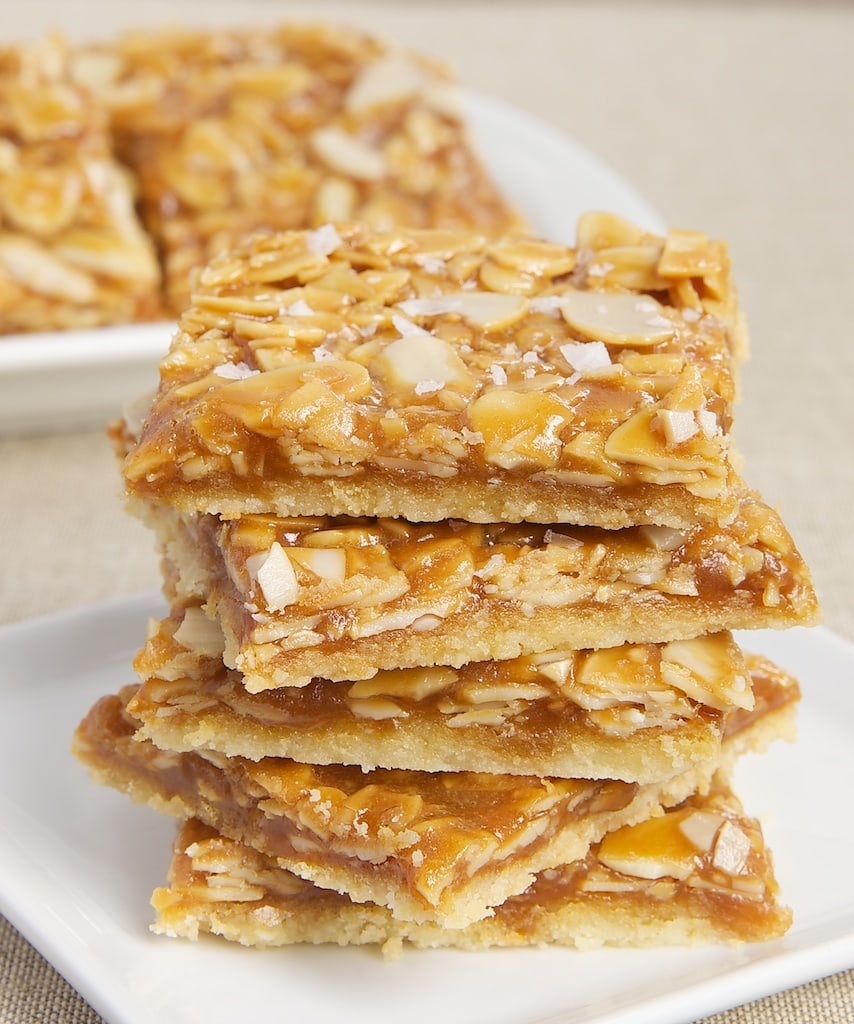 Found Bake or Break
Flourless Orange and Almond Cakes
This is a fantastic Gluten Free recipe!
Found Cook it Real Good
Apple Almond Crunch Muffins
Delicious!
Found Go Dairy Free
Honey Almond Mix
Delicious and addicting!
Found Making Thyme for Health
Almond Bars
Looking for a treat? Try this!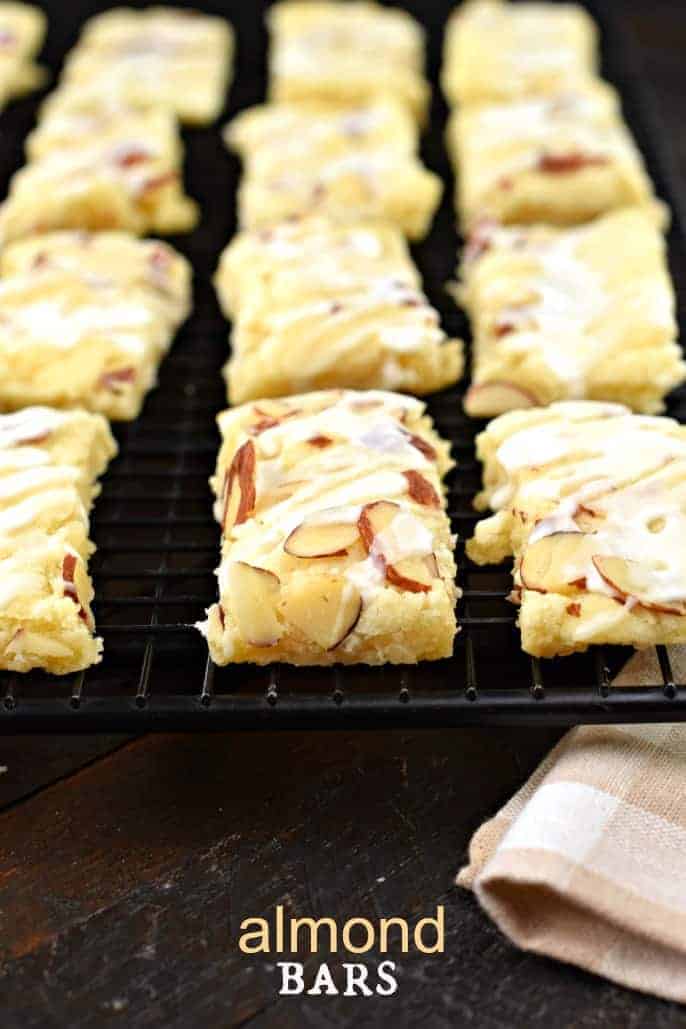 Found Shugary Sweets
Almond Flour Keto Shortbread Cookies
This is a great keto recipe!
Found Wholesome Yum
Chocolate Almond Pudding
Chocolate and almond is a match made in heaven!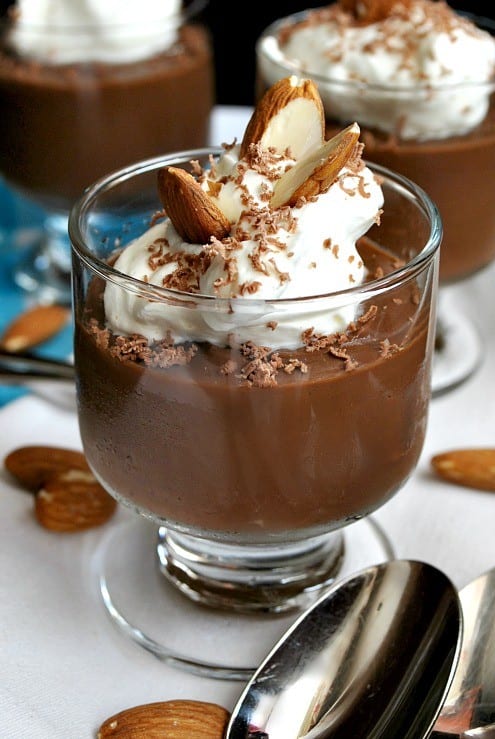 Found Honest Cooking
Quick and Easy Candied Almond Recipes
Yumm!
Found Food Apparel
Dark Chocolate and Sea Salt Almond Clusters
Try this for an easy and filling snack!
Found Sally's Baking Addiction
You May Also Enjoy…
41 Patriotic Desserts for Your 4th of July Picnic!
30 Delicious Taffy Recipes To Try