Hello DIYers!
It's the season to be outside! But if you don't have a solid outdoor living area, it can be tough to enjoy it! No one wants to continuously mow around a table and chairs! That being said, making an outdoor patio area can be EXPENSIVE! But if you're thinking that it's about time to take on the project, and you want to do it yourself to save big, we've got you covered!
Happy crafting!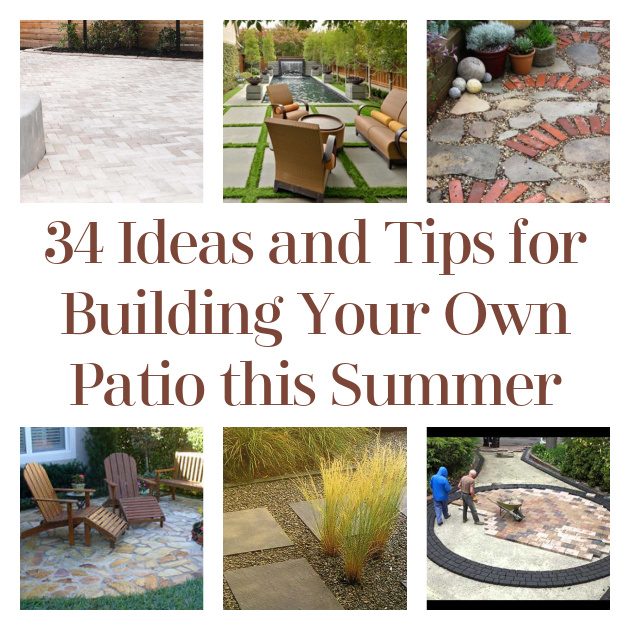 QUIKRETE WalkMaker Patio
This is as simple as pouring concrete!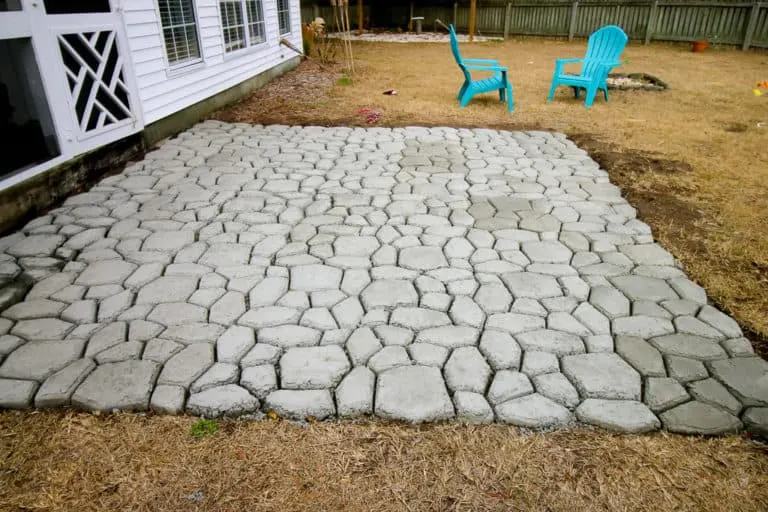 Found Charleston Crafted
Gravel Patio
Gravel Patios are a fantastic way to get the job done on a tight budget. But don't be fooled! The outcome can be gorgeous! This patio uses pea gravel that makes is budget friendly, but also easy on your feet!
Found The Rose Table
Setting a Herringbone Pattern Paver Patio
Herringbone is always a gorgeous look!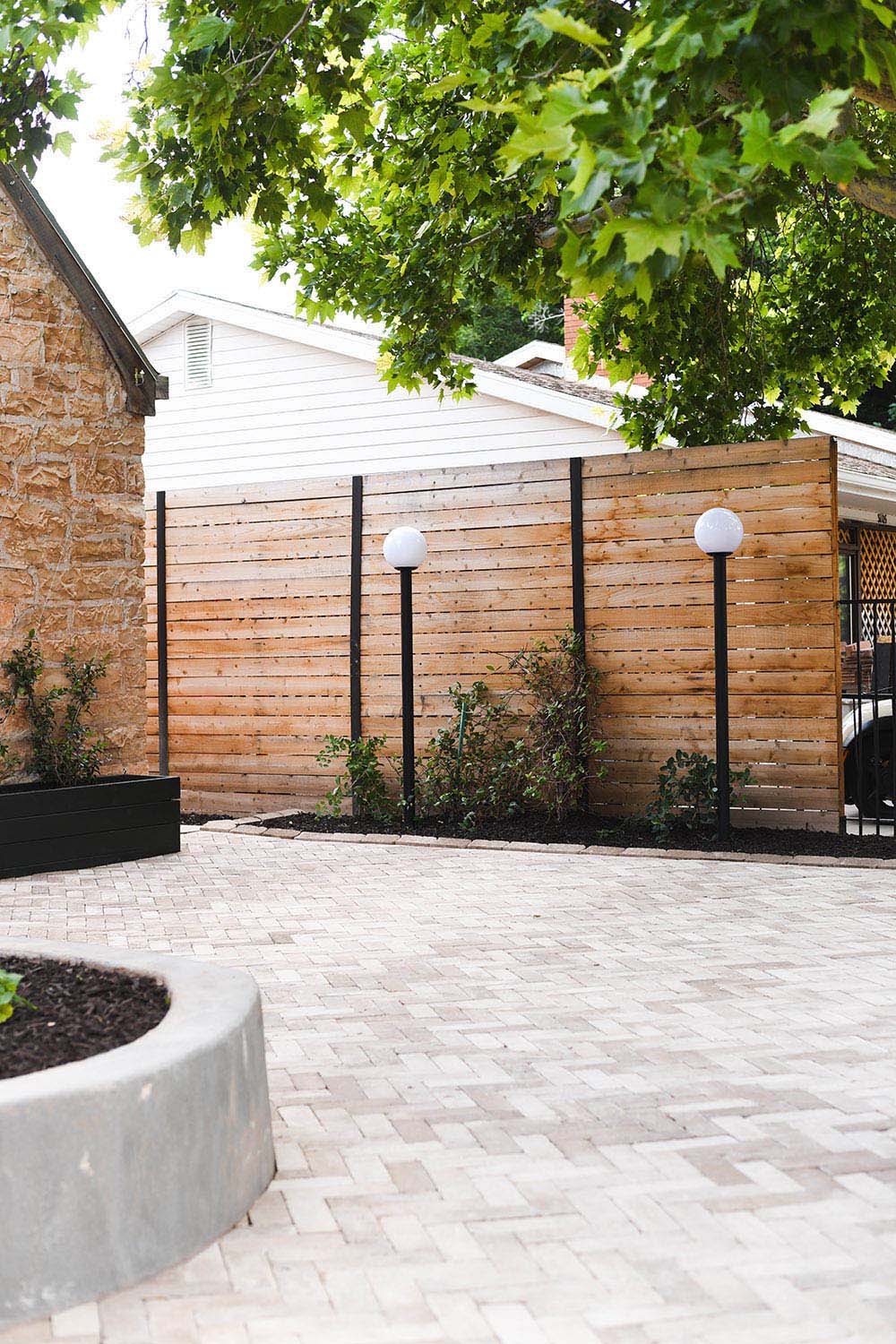 Found Home Depot
Build a Firepit Patio
This bluestone patio has a built in fire pit! You can make your own!
Found This Old House
Paver and Grass Pattern Patio
This looks so eloquent!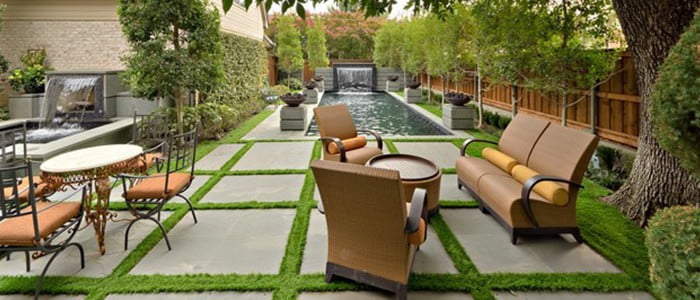 Found Stonewood Products
Gaps Between Pavers
Here's what you need to know about the gap between pavers!
Found Sandie Go Pavers
Basket Weave Pattern for Brick Pavers
Found The Spruce
Pebbles, Stones, and Pavers
This gorgeous, earthy patio is something to marvel at!
Found Torun Construction Services
Wood or Composite Deck Tiles
You can use these on a deck or to make your own patio! They are simple to snap together and fairly budget friendly! DIY doesn't get any easier than this!
Found Build Direct
Laying Stone Pavers
Stone pavers are classic! They're also so forgiving, unlike a brick pattern.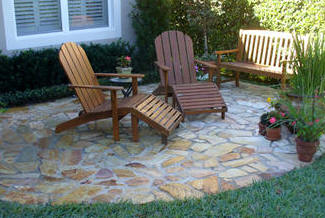 Found Pebble Junction
How to Grout Outdoor Tile
If you're working with outdoor tile that needs to be grouted, there are some important things to keep in mind- especially making sure that you have the proper materials and working conditions! Here is everything you need to know to be successful in grouting your outdoor tile for your new patio!
Found The Spruce
Placing Sand Between Pavers
Sand is generally recommended as the material between pavers!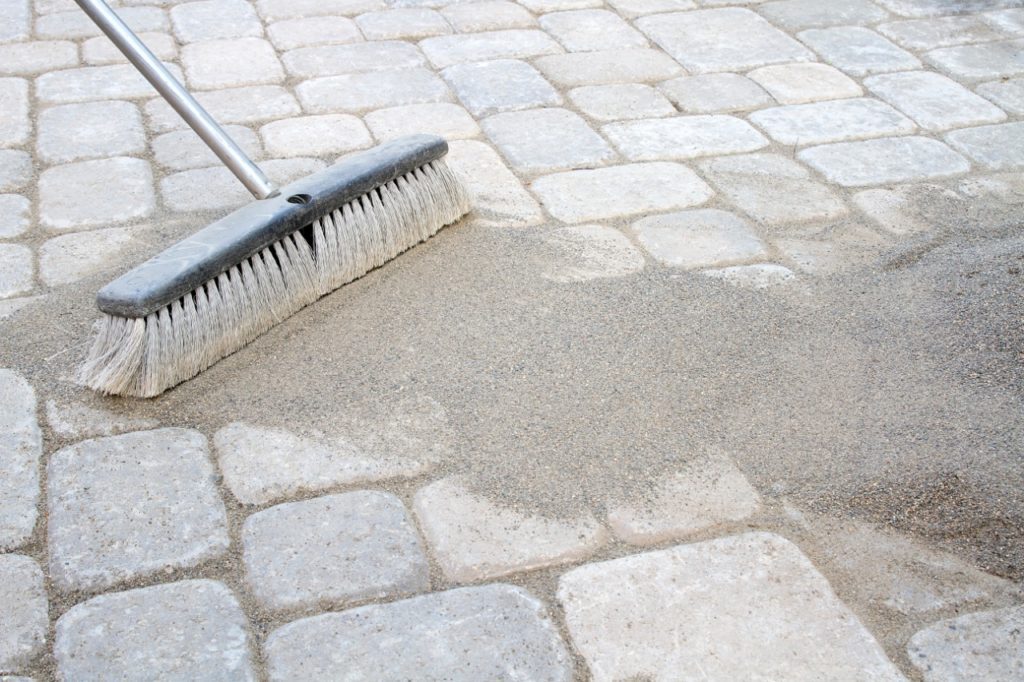 Found J Brick Corporation
Hidden Stones
These stones that are embedded in the grass looks natural and lovely!
Found Anna Demaree
Pebble Mosaic Patio Garden
This is a cute way to dress up a section of your garden that would be great for a small table or bench!
Found Fine Gardening
Pavers and Paving Stones
This combination gets a 10/10!
Found Oaks Pavers / Brampton Brick
DIY Paver Patio
This is lovely!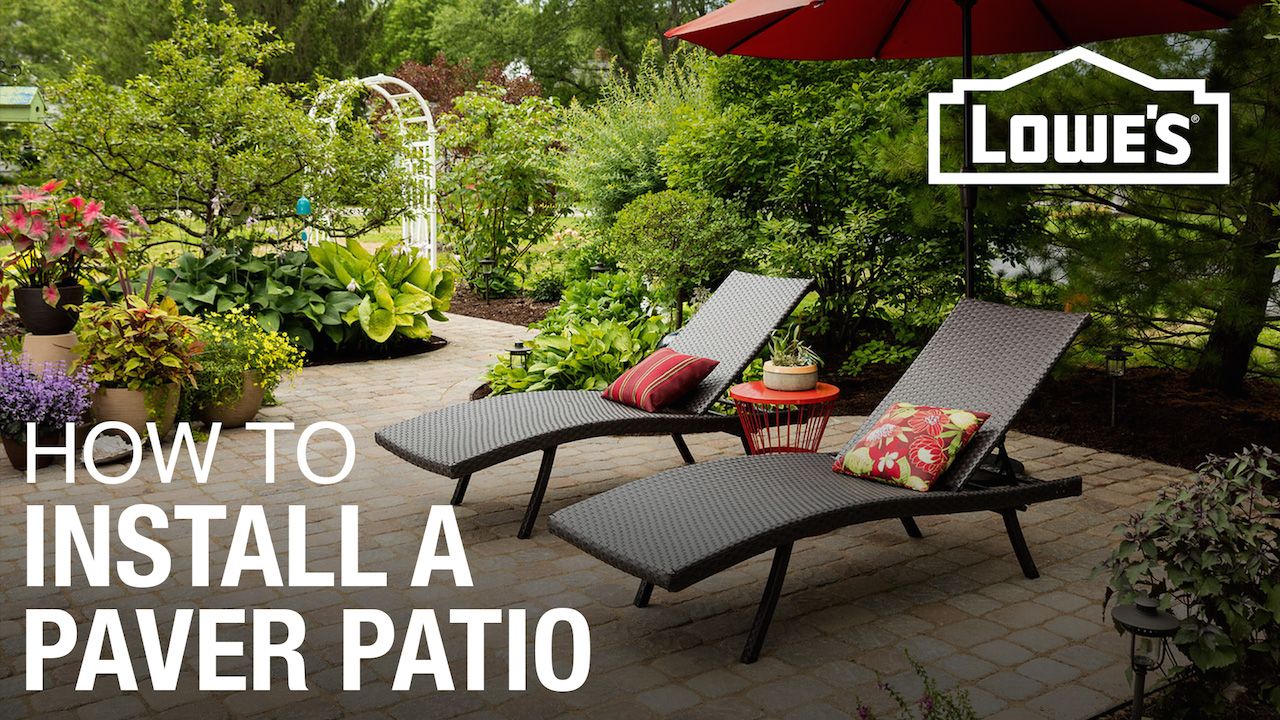 Found Lowes
Recycled Brick and Stone Water Permeable Walkway
This diverse walkway can be made into a full scale patio! The use of recycled materials is particularly endearing!
Found Larkspur Garden Design
Lay a Stone Patio
There's really no beating a stone patio! Here's how you can do it yourself!
Found This Old House
Pavers and Gravel
This gives you stability while saving a bit of overall material cost! Plus it looks great!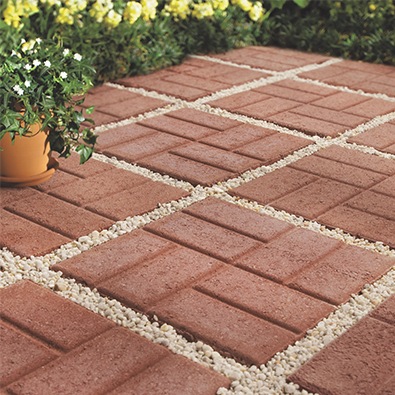 Found Lowes
Upcycled Pallet Patio
These pallets were used to make a DIY Patio/Deck! Give it a try!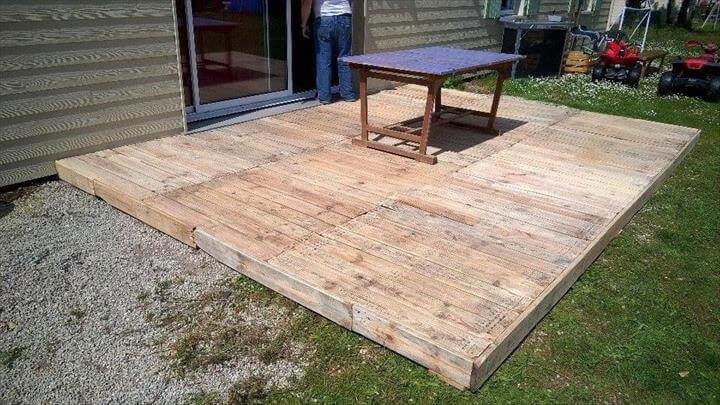 Found Easy Pallet Ideas
Flagstone Patio
Here's what you need to know!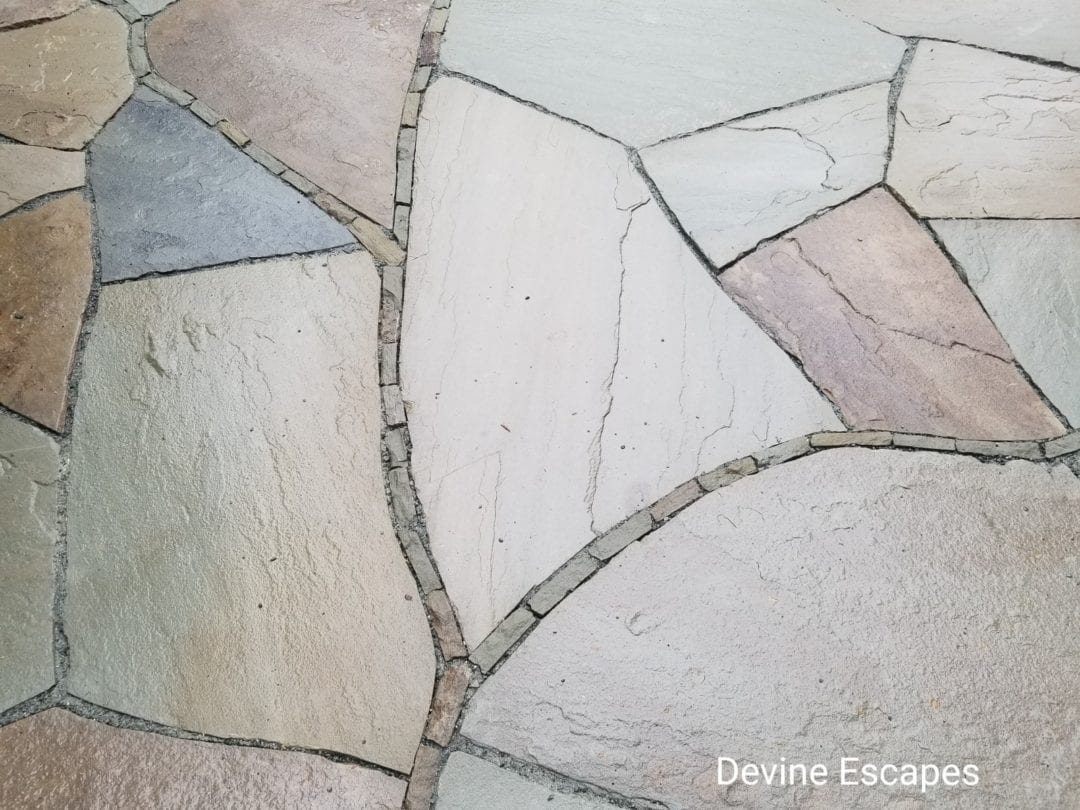 Found Devine Escapes
DIY Brick Patio
A brick patio is classic! Plus you can sometimes find people giving brick away on your local market place listings!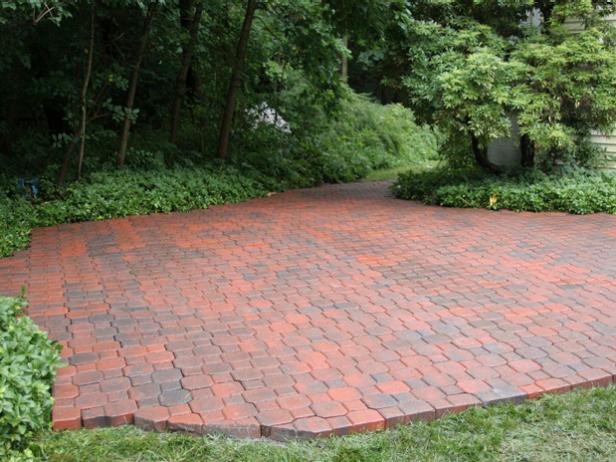 Found HGTV
How to Level Out the Ground for Patio Pavers
For the best results, make sure to level your ground before paving!
Found Hunker
Recycled Mosaic Patio
Reduce, reuse, and recycle! Even your patio!

Found YouTube
Setting Stone Pavers
stone pavers are a great way to save your grass from being trampled and damaged!
Found This Old House
Paving a Circle
Watch it happen!
Found YouTube
Wine Bottle Accents in Patio
Wine bottles were used to create this design in the pebble patio!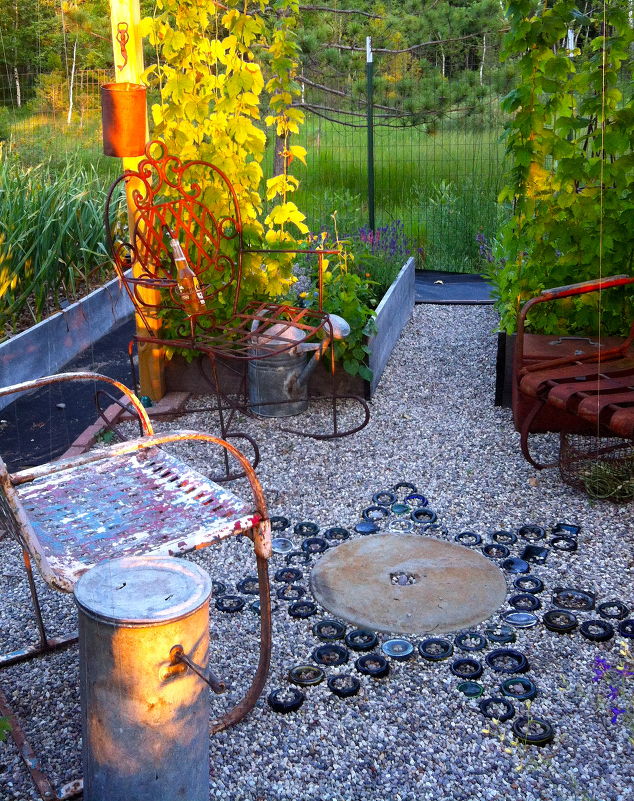 Found Ursula Owens
Peak of Color Mosaic
The peaks of color in this mosaic are lovely!
Found The Art in Life
Eclectic Patio
Mix the materials you are using for something truly unique!
Found Pinterest
Laying a Stone and Brick Patio
Do it yourself and save a ton!
Found Family Handyman
Laying Dry Slabs
This is a technique in which you would lay dry slabs on sand or gravel!
Found Kronos Ceramiche
Permeable Pavers or Paving Stones
Found Eco Home with Oaks Pavers / Brampton Brick
Grouting Pavers
While grouting in between pavers isn't necessarily the best (or easiest) approach, you can do it! Here is what you need to know!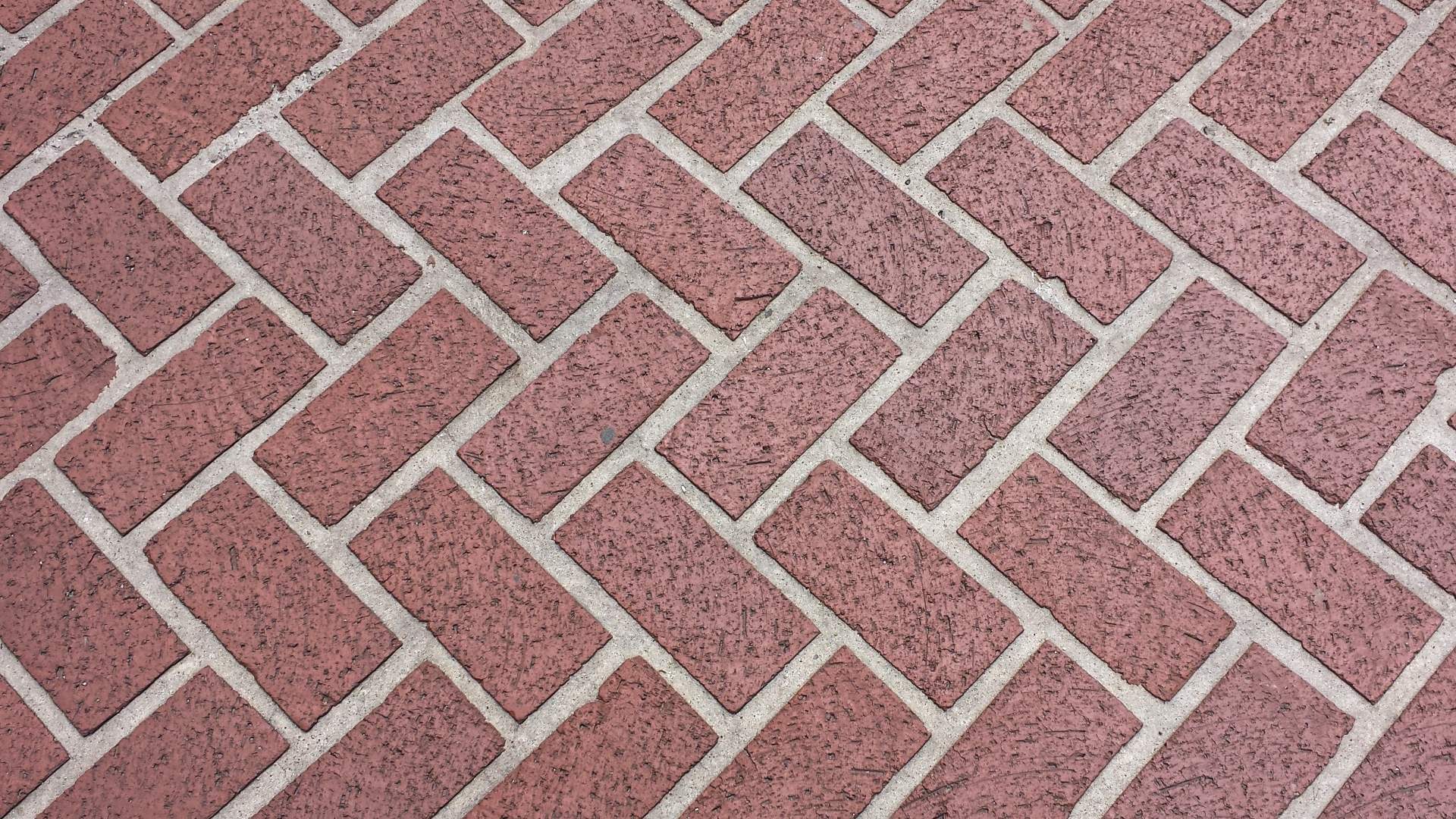 Found J Brick Corporation
How to Build a Patio on a Slope
Have a slope getting in the way of your patio?! Never fear!

Found YouTube
You May Also Enjoy…
30 DIY Decorative Outdoor Lighting Projects for Your Patio & Garden
30 Lovely Landscaping Projects You Can Do Yourself!
37 Delightful and Decorative DIY Projects for Your Garden
35 Creative and Lovely Birdhouses
30 DIY Fire Pits for Your Outdoor Oasis
30 Creative Ways to Display Houseplants