Hello, DIYers!
As we all know, Star Wars Day is coming up on May the fourth! And while we already posted ways that you can celebrate with kids, we haven't forgotten how much adults love the Star Wars fandom either. So this one is for you! These projects are great wear or cuddle during a Star Wars movie marathon or make a great gift for any Star Wars lover in your life! All projects come with free instructions, so the only cost you'll have is for materials!
Happy crafting and May the fourth be with you!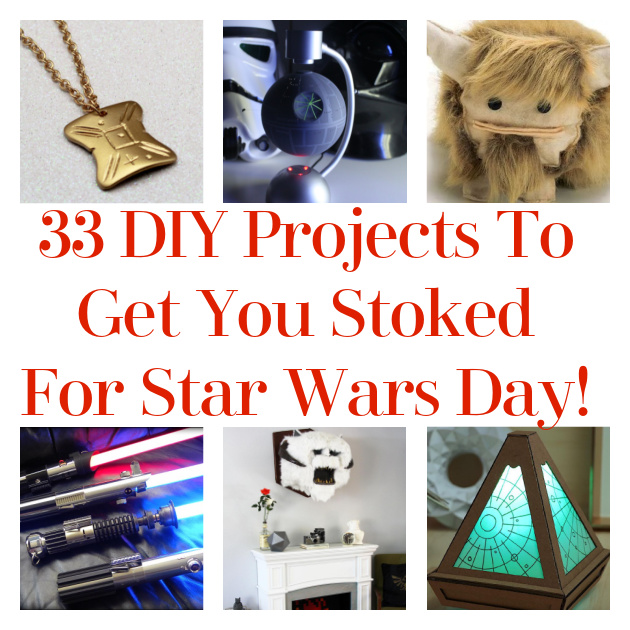 ...
Princess Leia Headband
How cute is this easy DIY Princess Leia headband?!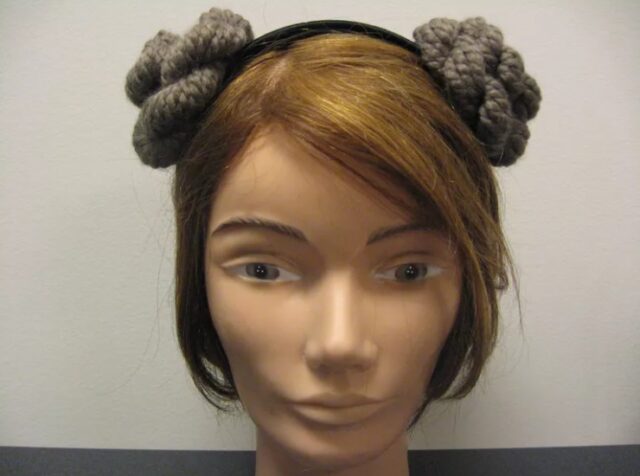 Found CNet
Lightsaber Lamp
This is such a fun upcycle project! Why not give it a try!?
Found Instructables
Jedi Robe
Every Star Wars fan should have at least one of these in their closet!
Found YouTube
Chewbacca Inspired Purse
Rock this awesome purse, which is clearly inspired by everyone's favorite Wookie!
Found Instructables
Star Wars Mandalorian Steel Art
This is so cool! You can get the instructions for this DIY project below!
Found Instructable
R2D2 Coffee Cozy
This is fun to make, cute to own, and can help reduce the amount of card board coffee warmers used!
Found Twinkie Chan
Japor Snippet Necklace
This is Padme's necklace from The Phantom Menace. It was given to here as a gift from Anakin. And now you can make one for yourself or someone that you love!
Found The Kessel Runway
Cuddly Star Wars Bantha
How adorable is this?! You can make your own with this tutorial!
Found CNet
Light Saber Prop
Light sabers are a crucial part of the Star Wars fandom and now you can make your own!
Found Gadgetsin
Sith Wayfinder
Find planet Exogol with this awesome Sith Wayfinder!
Found Instructable
Cardboard Boba Fett Costume Helmet
How impressive is this?! Learn how to make your own with this great DIY!
Found Instructables
Baby Yoda Kitchen
Your keys are this Baby Yoda's weapon!
Found Left Brain Craft Brain
Winter Star Wars Hat
Get cozy this winter with your new favorite Star Wars hat!
Found Instructables
Office Supply X-Wing
Have some down time at the office on Star Wars Day? Why not make yourself an X-Wing for your desk!?
Found Frugal Fun 4 Boys
Chewbacca Stuffed Doll
Chewie is a classic character that deserves a good snuggle. Make your own with this great plan!
Found Makezine
Maz Kanata Inspired Glasses
Wear these to a Star Wars theme party or eccentrically anytime!
Found Instructables
Concrete Death Star
You can do so much with these concrete death stars! Including making a planter!
Found We Must Be Dreamers
Reversible Star Wars Quilt
This makes a great gift for any Star Wars lover!
Found Crafting Cheerfully
Levitating Death Star
How cool is this?! You can make your own in 9 easy steps!
Found Instructables
C-3PO Plush
R2D2 is great and all, but I feel like we all know that C-3PO is exceptionally wonderful!
Found Wild Olive
Wall-Mounted DIY Star Wars Wampa Head
Star Wars Taxidermy anyone?!
Found Our Nerd Home
Jabba The Hutt Body Pillow
Need a nightly cuddle buddy? Look no further!
Found YouTube
Millennium Falcon Cockpit Playhouse
If you have little Star Wars fans at home, why not make them this awesome playhouse?!
Found Instructables
Death Star Bath Bombs
Do your baths need a little more excitement? Blow up the death star!
Found A Pumpkin and A Princess
Origami Yoda
Using just a single sheet of paper, create this awesome Yoda craft!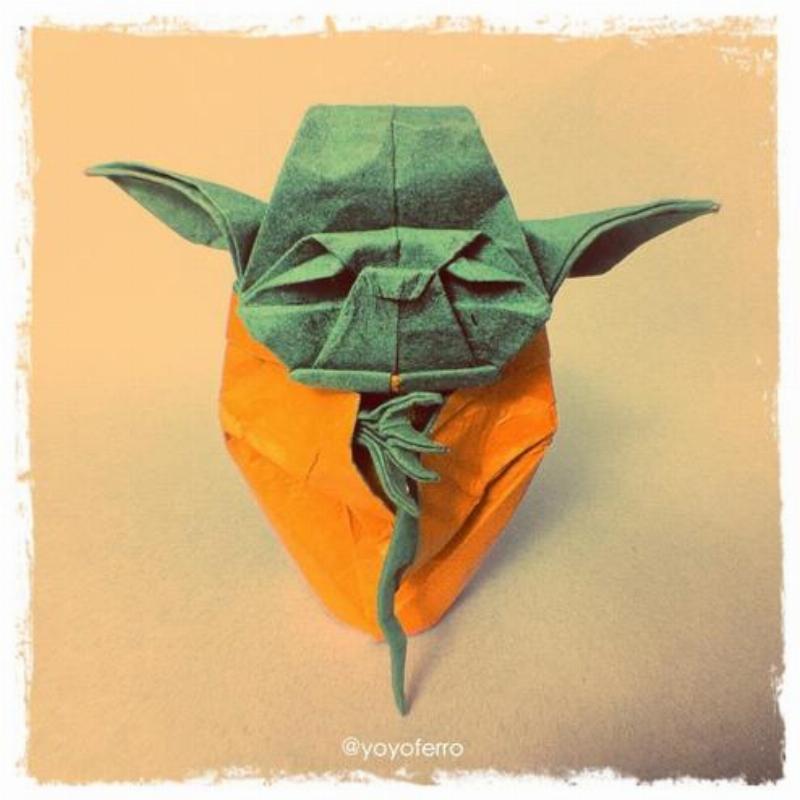 Found Man Made DIY
Pog Purse
How cute and cozy is this Pog purse?!
Found Instructables
Han Solo Cardboard Blaster With Magnetic Display Board
Doing a Han Solo cosplay? Make sure you have his weapon!
Found Instructables
Darth Vader Sock Doll
Did anyone ever stop to think that those on the dark side just needed a cuddle? It's worth a shot!
Found Ackmenas Craftina
BB-8 Cord Keeper
Easy enough for a kid, useful enough for an adult!
Found All For The Boys
Darth Vader Lamp
If the light saber lamp wasn't doing it for you, try this Darth Vader lamp!
Found Green Eggs and Goats
Printable Star Wars Art
Does your partner LOVE Star Wars? This is a great way to express your love for them!
Found Me Sew Crazy
Yoda Bag
Sport this adorable Yoda bag wherever you go! You can make your own with this free pattern!
Found Crafty Staci
Star Wars Hand Warmers
This are perfect for the Star Wars fan who has hands that run cold!
Found Cherished Bliss
You May Also Enjoy…
35 Amazing and Creative LEGO DIY Ideas
40 Minecraft DIY Crafts & Party Ideas
31 Magnificent Marvel Inspired DIY Crafts
40 DIY Gift Surprise Ideas for a Gamer Boyfriend or Girlfriend
41 Free Patterns for Adorable Crochet Creatures
40 Brilliant DIY Book Art Ideas