Hello, DIYers!
Have you ever thought, "It would be a fantastic idea to customize everything I own to be exactly how I want it?" If so, stenciling is here to save the day! From here on out, it is nothing but the coolest furniture, cutest bags, and most personalized gifts to give out ever! Check these out!
Happy Crafting!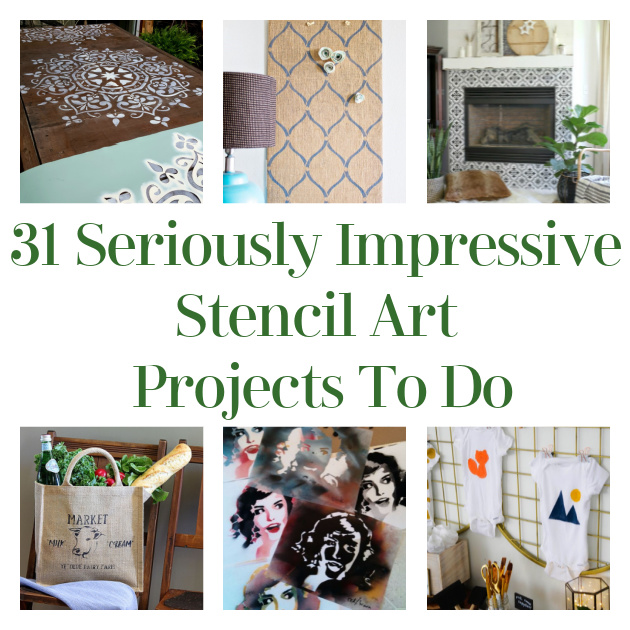 Monogrammed Tote
Customize a tote bag with your initials! The doily stencil is a nice touch!
Found Woman's Day
Framed and Stenciled Cork Board
How cute is this!?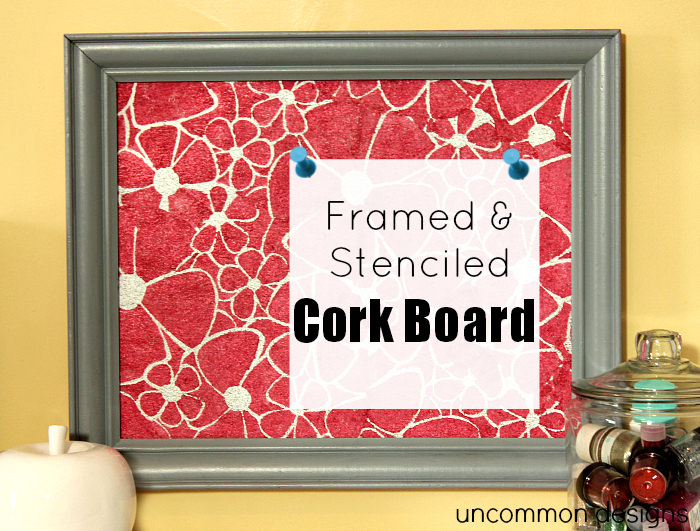 Found Uncommon Designs
Stencil Bleached Jeans
Glam up an older pair of jeans with this awesome DIY method!
Found Do Do Designs
Real Tile Stencils
Tile, especially a patterned tile, gets EXPENSIVE! Then when you consider all of the time and money it will take to remove previous tile and put new stuff in… forget about it! This is a brilliant tutorial that will show you a total tile transformation on a budget!
Found The Design Twins
DIY Ikea Stool Stenciled Slipcover
How cute is this?!
Found Creative Cain Cabin
Ombre Stencil Pillow Cover
How adorable are these?!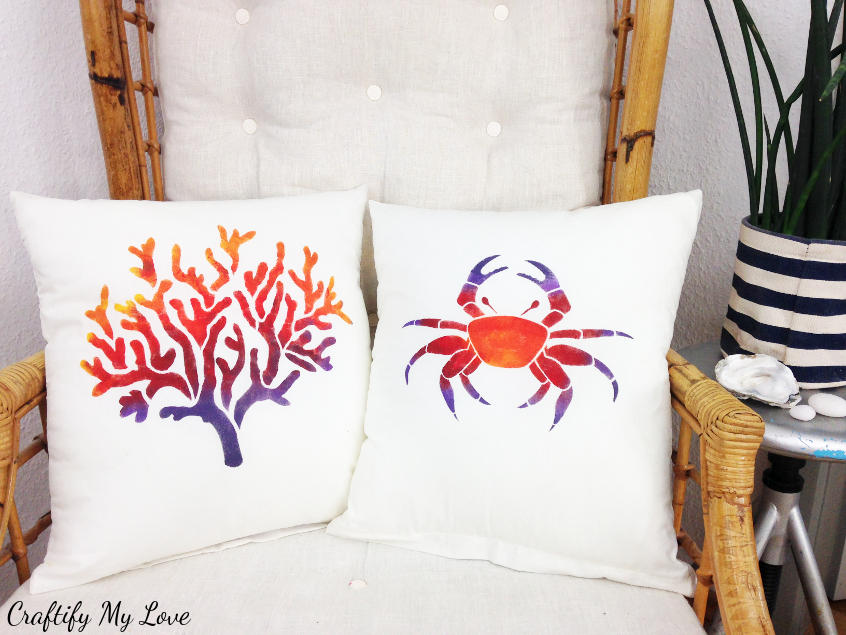 Found Craftify My Love
Stenciled Canvas Tote Bag
This is adorable!
Found Adventures of a DIY Mom
Area Rug Stencil Project
Have a plan old area rug you would like to turn into something magnificent!? Try this!
Found YouTube
Bridged Stencil From Any Image
How awesome is this!?
Found Instructables
Stencil Coasters
How cute are these?!
Found The 36th Avenue
Accent Wall or Wall Feature with Stencils
Make something cool and fun with stencils in your room!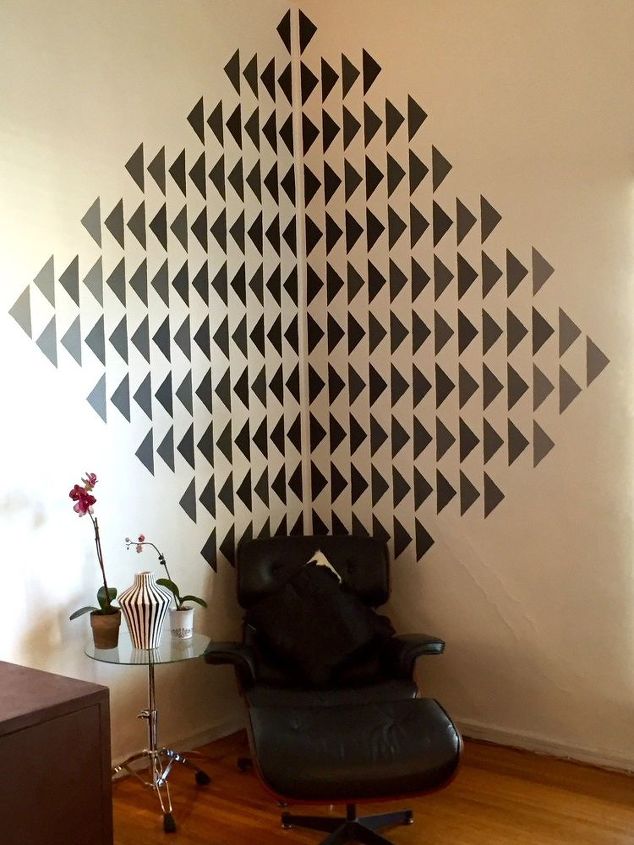 Found HomeTalk
Reversible Wooden DIY Placemats
This is so handy and it looks great!
Found Joyful Derivatives
Stencil Wall Art
You can make unique and customized wall art using the simple magic of stencils!
Found Cutting Edge Stencils
Stenciled Baby Onesies
Make these as a baby gift or together at a baby shower!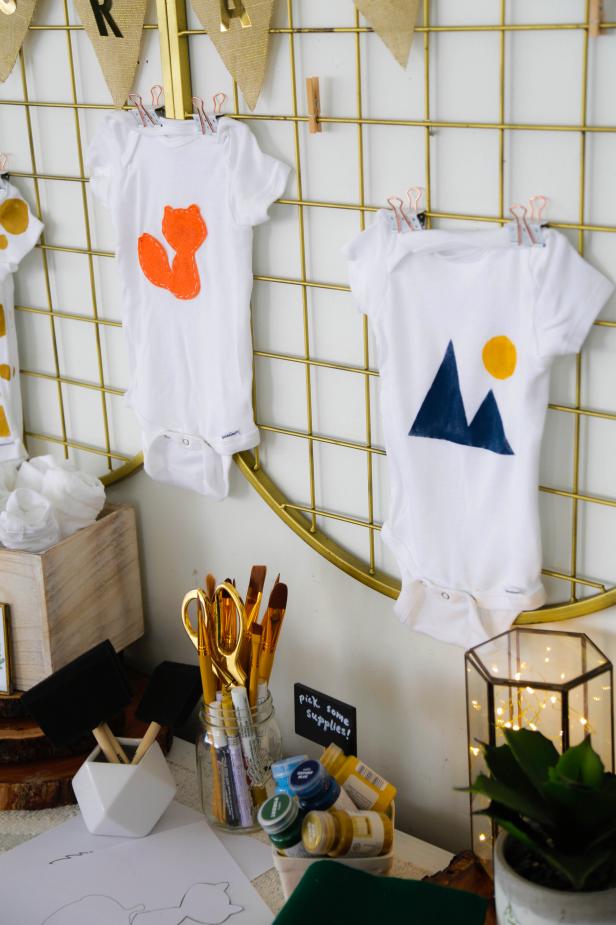 Found HGTV
Bullet Journal Stenciling
Do you love using a bullet journal? These stencils can help you organize!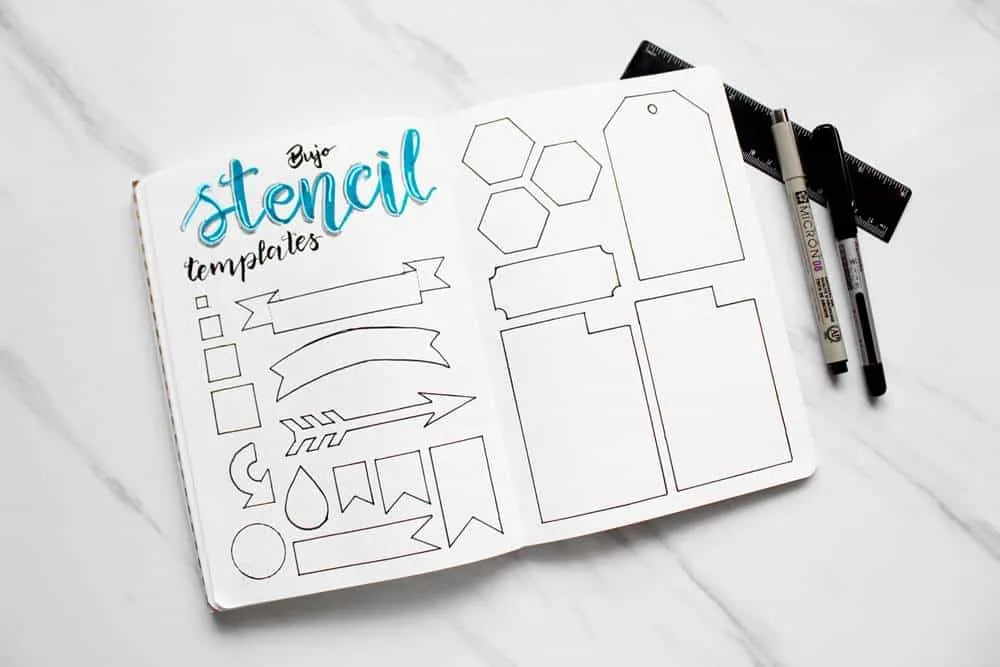 Found Diary of a Journal Planner
Pantry or Bookshelf Stencil
Stencil the back of bookshelves or a pantry to make things more interesting!
Found The DIY Village
Chair Stencils
How cute is this!?
Found YouTube
Magnetic Stencil Board
This is so cute!
Found Domestically Speaking
Mug Stencil DIY
Your mug can have any design or saying you want!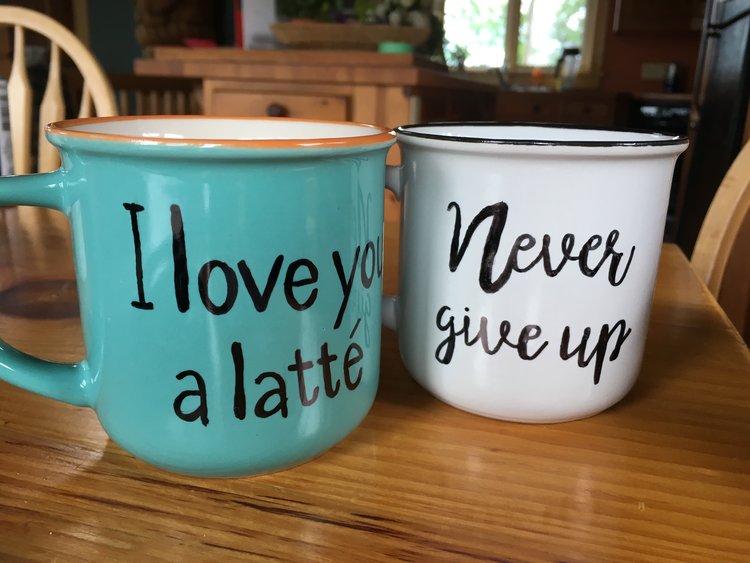 Found Rapid Resizer
Mandala Stencil Pallet Table
Turn your table into something custom and unique with this awesome DIY stencil idea!
Wooden Stencil Art
You really can use stenciling for so many different things!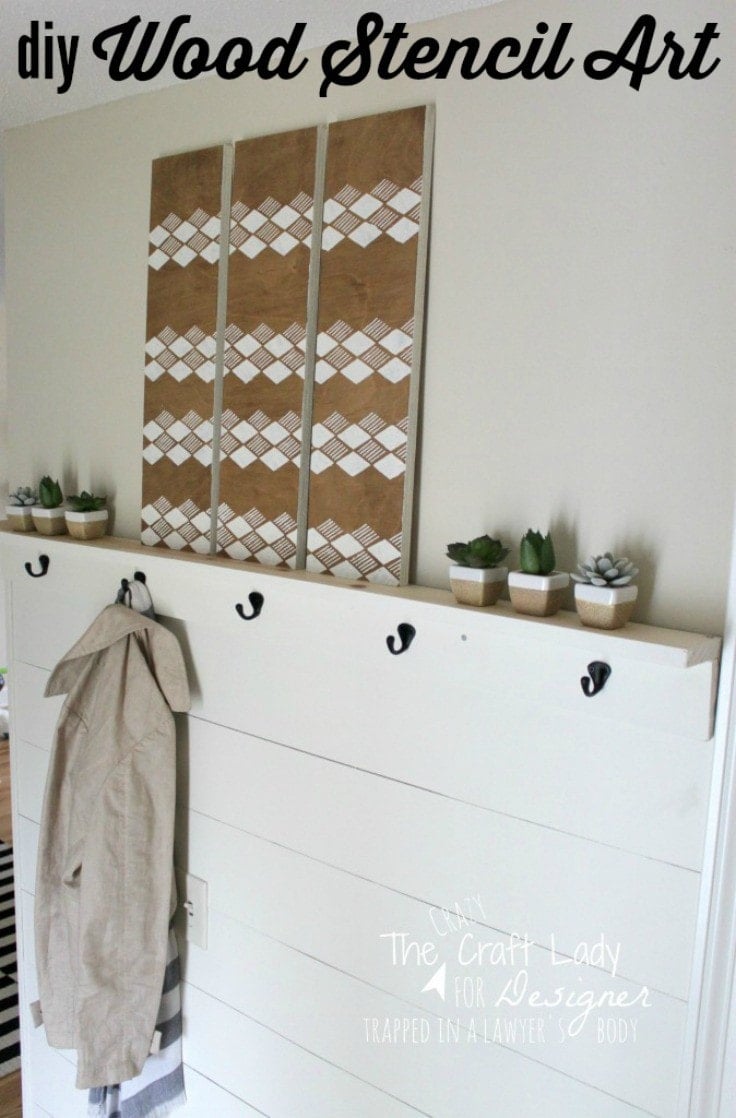 Found Designer Trapped
DIY Stenciled Wrapping Paper
Make your wrapping paper even more beautiful!
Found Anightowlblog
Stencil Cutting Boards
How adorable! This would make a fabulous housewarming or wedding present!
Found YouTube
Vintage Industrial Bar Stools
These are so cool!
Found Thediyvillage
DIY Stencil Frame
How cute is this!? Use and color or pattern that you want!
Found Cutting Edge Stencils
Wood-Burning with Stencil
You can use a stencil to create an outline on wood and burn into it instead of using paint!
Found Helen Gullet
Stencil Farmers Market Bag
How cute is this?! A custom Farmers market bag makes an awesome gift or even something to sell!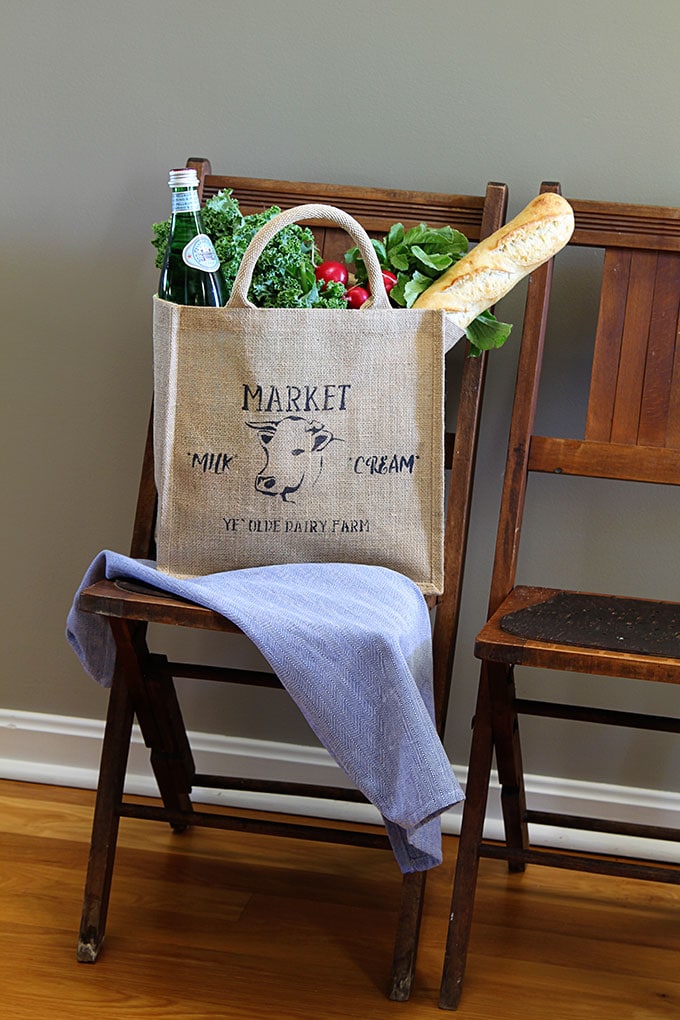 Found House of Hawthorns
Stencil Doormats
You can send pretty much any message you want by stenciling your own doormat!
Found Silhouette School
Stencil DIY Leather Club Chair
How cute!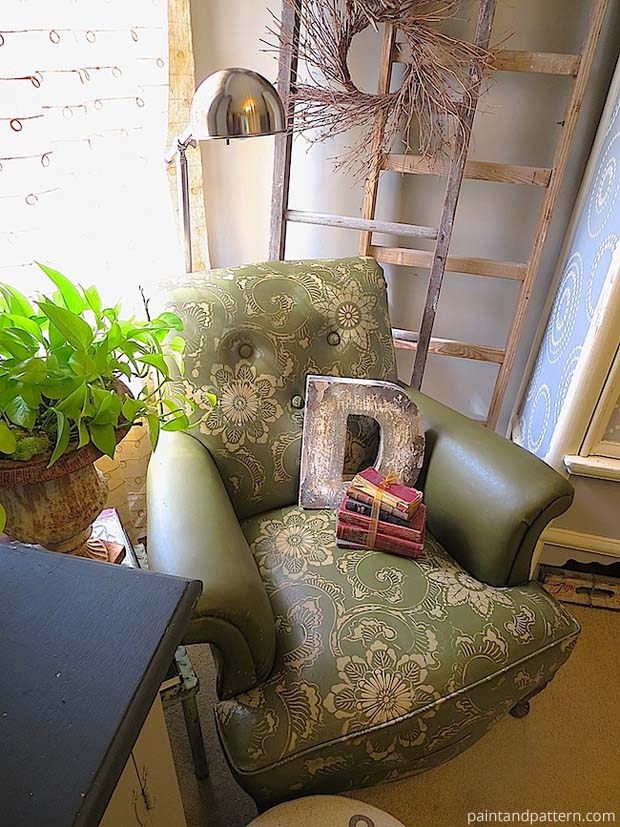 Found HomeTalk
Stenciled Wall Paper Fan Décor
Adorable and so fun!
Found Stencilgirltalk
Stencil Designed Shirt
Make any shirt you want!
Found Cut Out and Keep
You May Also Enjoy…
31 Outstanding Origami Projects
35 DIY Projects To Do With Buttons
31 Tie Dye Projects For a Colorful Summer
30 Brilliant Hacks and Upcycle Projects for Pool Noodles
30 Awesome Paper Cutting Craft Projects