Hello, DIYers!
Are you planning a move?! First of all, congratulations! Second of all… I'm sorry. Moving can be rewarding and exciting, but it can also be incredibly difficult, especially if you are on a tight budget or timeline. That's why we've put together a collection of helpful tips and moving hacks to help keep the process running smoothly. Take a look!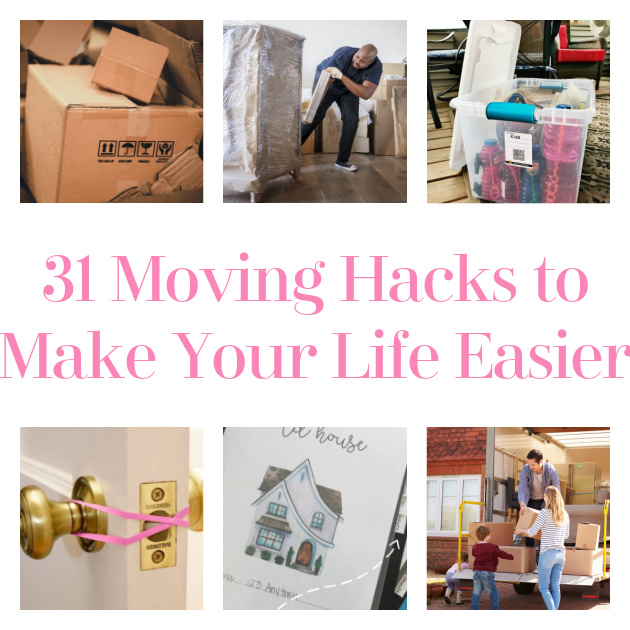 Have a Yard Sale
First things first! Get rid of the clutter! Surely not everything you own needs to come with you, right? Do why not host a yard sale and make some extra cash to put towards the new home?!
...
Found The Spruce
Color Coded Moving Key
Give you and your help some clarity by labeling your boxes with colors. This will help everyone in knowing where certain boxes should be delivered!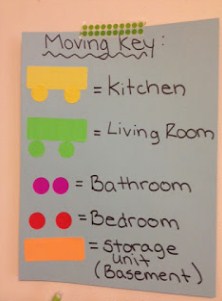 Found A Little Craft In Your Day
Pack Books in Small Boxes
Books seem like they should be easy to move, right? But anyone with a hefty collection knows that you need small, sturdy boxes as they pack some weight pretty quickly!
Found YouTube
Pack Earrings in an Organizer
Use a plastic organizer to keep your sets of earrings together!
Found Diamonds in the Library
Make A Moving Binder
The most important thing you can do when coordinating a move is to keep organized! That includes making sure you're keeping track of your To-Do list, service providers, receipts, documents, schedules, and floor plans if you really want to get fancy!
Found Life Storage Blog
Track Your Boxes with QR Scanners
These QR scanners help you to know exactly which items are in which boxes! This is great for knowing where things are in a move or for keeping things in storage!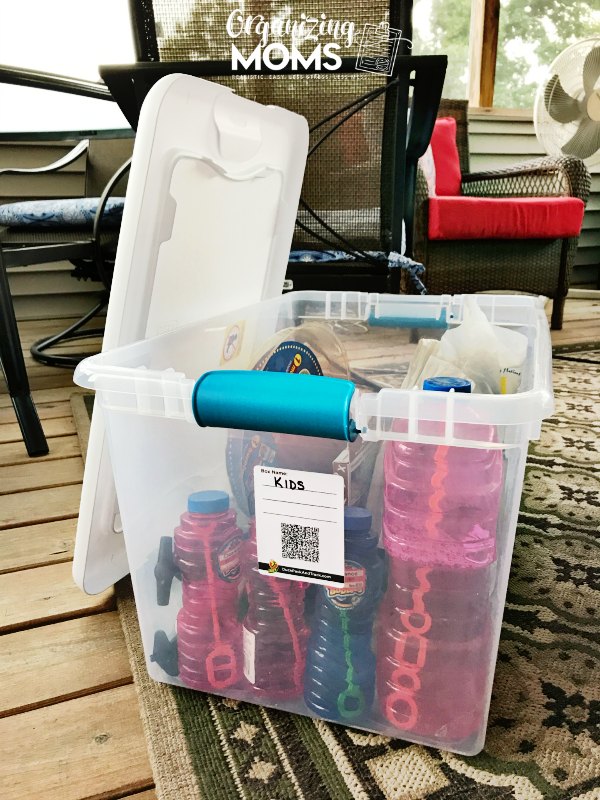 Found Organizing Moms
Wrap Glasses In Socks
Get out your Christmas socks and wrap up all of your glasses! It will help them from bumping into each other and chipping while they are tightly packed away.
Found Pinterest
Organize and Label Cords
Once you're on the other side of the move, you'll need your cords again! Instead of throwing them into a bag or box to get tangled, use paper towel and toilet paper rolls to organize and label them!
Found Pinterest
Moving Houseplants
Moving is STRESSFUL! And it is for your plants too! Make sure to pay special attention when transporting your plant babies!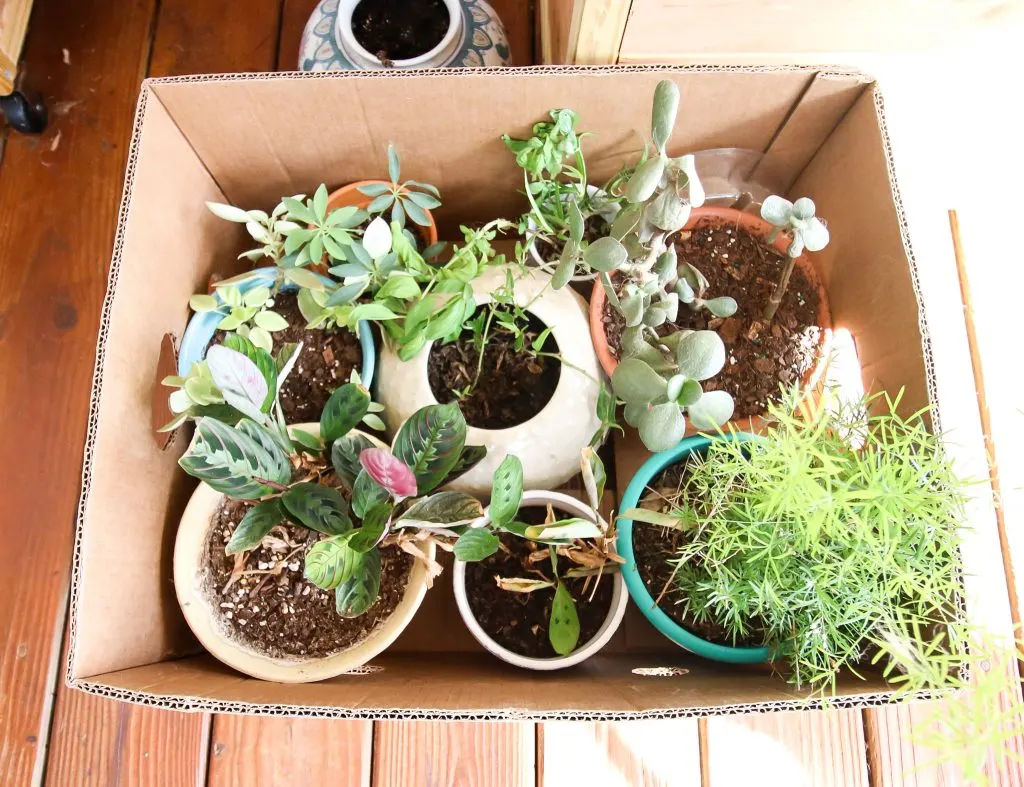 Found Charleston Crafted
Wrap Up Your Furniture
This helps to keep it safe and also means that you can occasionally get by without removing items from shelves!
Found Chicago Tribune
Create an Unpacking Kit
An unpacking kit holds all of the essentials for ripping apart your boxes and starting to put your new home back together in one convenient place!
Found City Leaper
Wine Box Storage
Protect the wine at all costs! You will have definitely earned a glass by then end of it all!
Found The Spruce
Rubber Band the Door
Put a rubber band around the door so it doesn't latch as you and your team of help run back and forth! It seems minor, but having to put things down to turn the knob all day can be very annoying and slow things down!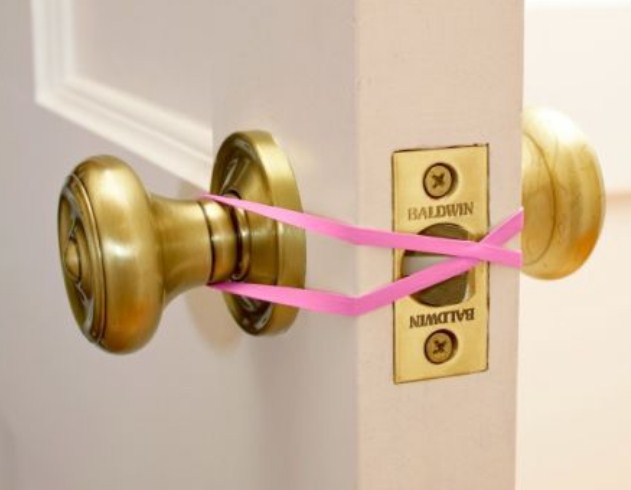 Found A Little Craft in Your Day
Make the Most Out of a Storage Unit
Some circumstances would lead you using a storage unit! If that's the case for you, don't just throw your items in there and call it done. Take the time to organize and make sure things are stored properly to ensure easy access and safety for your items!

Found ClutterTroops Organizing Solutions
Make it Easy on Your Pets
If you're planning on moving pets, make sure you check out these great tips for making it easier for them!
Found Mayflower
Move Tools Safely
Naturally, you'll want to keep your basic tool box out and easy to get to while you begin putting things together again. Make sure you have hammers, screw drivers, and your drill. Also consider any furniture that may need to be built or what kind of things you will be hanging. If you have a large workshop that needs moved, it's important to do that safely! This link will give you all the details you need to know about moving your larger tool boxes and tools!
Found Bekins
Wrap Entire Silverware Trays
Save yourself some time on the other side, my friends. Just wrap up the entire tray and call it done!
Found Pinterest
Protect Your Make-Up Compacts
Make sure your make up compacts stay safe through the move by putting in cotton balls or cotton pads inside!
Found Pinterest
Organize Shoes
If you throw them into a bag or large tote a shoe is inevitably going to get lost. Try this method instead!
Found Calstate Moving
Use Gallon Bags
Use gallon bags to keep the items in particular drawers together! This is great for the kitchen, desks, or vanities!
Found Pinterest
Seal Lids with Plastic Wrap
Use plastic wrap under the cap of open bottles to avoid spilling!
Found Make Space
Ask Your Local Network for Boxes
Moving boxes are expensive! Save money by asking your neighbors, posting in community message boards or groups, or just reaching out to friends on social media!
Image Found Meathead Movers
Safely Packing Artwork
Don't take a gamble! It's best to have the best artwork.
Found The Spruce
Keep Clothes Protected on Hangers
Hanging all of your clothes one-by-one again? What a time suck! Slip a garbage bag under a group of hanging clothes and tie it around the neck of your hangers. Tada! A nice and easy way to move your clothing!
Found Honey and Lime
Pack and Load Moving Truck Properly
If you're doing a move yourself, it can be tempting to just throw your items into the truck all willy nilly. But that can cost you a lot of usable space. Not to mention, it can be dangerous for you and those helping you, or cause your items to break. Take some time to learn the best way to pack your truck!
Found Ero Moving
Make Sure to Patch Up
You can easily patch small things, like nail holes, up!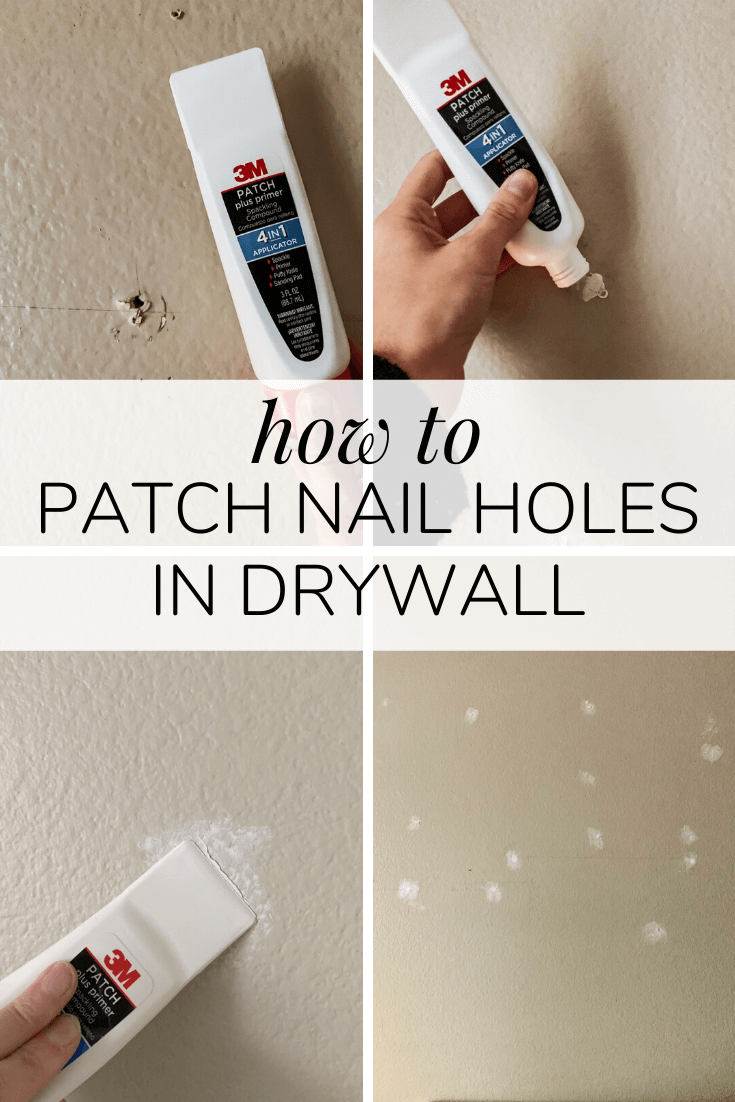 Found Love and Renovations
Press and Seal Necklaces
Use Press and Seal to keep your necklaces safe, organized, and tangle-free!
Found YouTube
Use Existing Containers for Spices
Use existing space in containers like crockpots, Tupperware, and pots to pack up your spices!
Found Pinterest
Vacuum Seal Clothes and Linens
If you have a vacuum sealer, get your use out of that to save space when moving. If you don't? We've got you covered with this tutorial that uses a real vacuum instead!
Found Instructables
Use Stretch Wrap
This is a powerful packing tool for keeping things bundled up together!
Found Hip 2 Save
Plan When Transporting Frozen Foods
Eat what you can before you move and then make a point to package your food appropriately so that it stays fresh with the move!
Found Mile High Gardening
Take Pictures to Remember
Unsure of how things (like your computer) go together? Take pictures!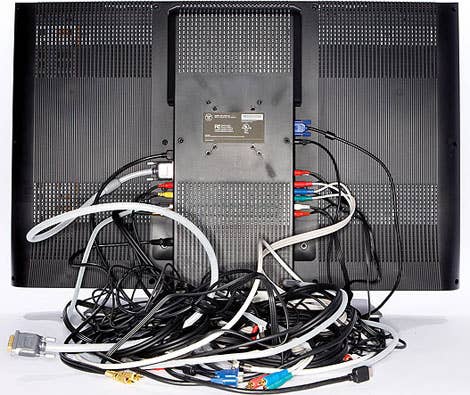 Found Buzzfeed
You May Also Be Interested In…
37 Lovely Accent Pillows You Can Make Yourself
31 Fabulous and Unique Shelves That You Can Make Yourself
30 Must Try Woodworking Projects For Beginners!
30 DIY Fire Pits for Your Outdoor Oasis
37 Delightful and Decorative DIY Projects for Your Garden
31 Home Projects to Put On Your Spring To-Do List