Hello, DIYers!
Laptop sleeves are an important part of keeping one of your most important electronic devices safe! This is especially true if you are a person on the go. Even so, finding one that matches your style at a decent price point can prove to be difficult. The good news is that they actually aren't that difficult to make yourself! So why not take some inspiration and instruction from these beautiful laptop bags!
Happy crafting!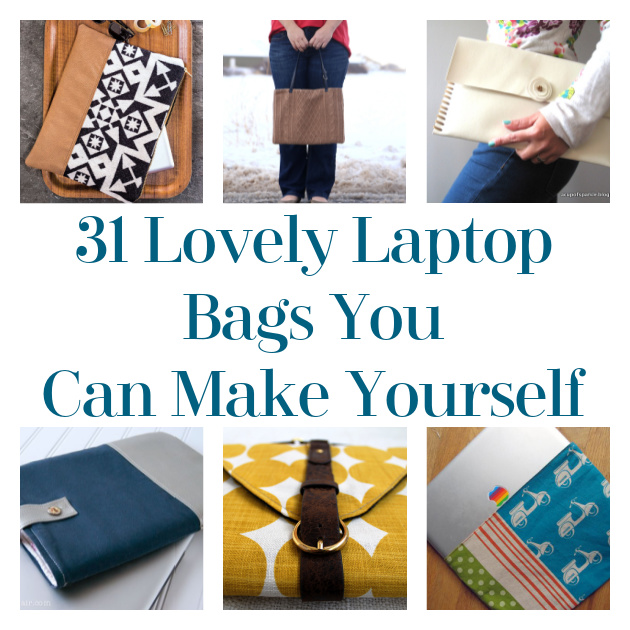 Belt Strap Laptop Sleeve
Use a belt to create to secure this gorgeous laptop sleeve!
Found Eska Makes
Pendleton Laptop Sleeve
This is trendy, stylish, and can be customized to your preferences!
Found Design Sponge
Sweater Laptop Bag
This makes for an adorable laptop bag and a great upcycle project!
Found Itsalwaysautumn
Muti Fabric Laptop Sleeve
Jean, leather, and a little bit of macramé? How stylish!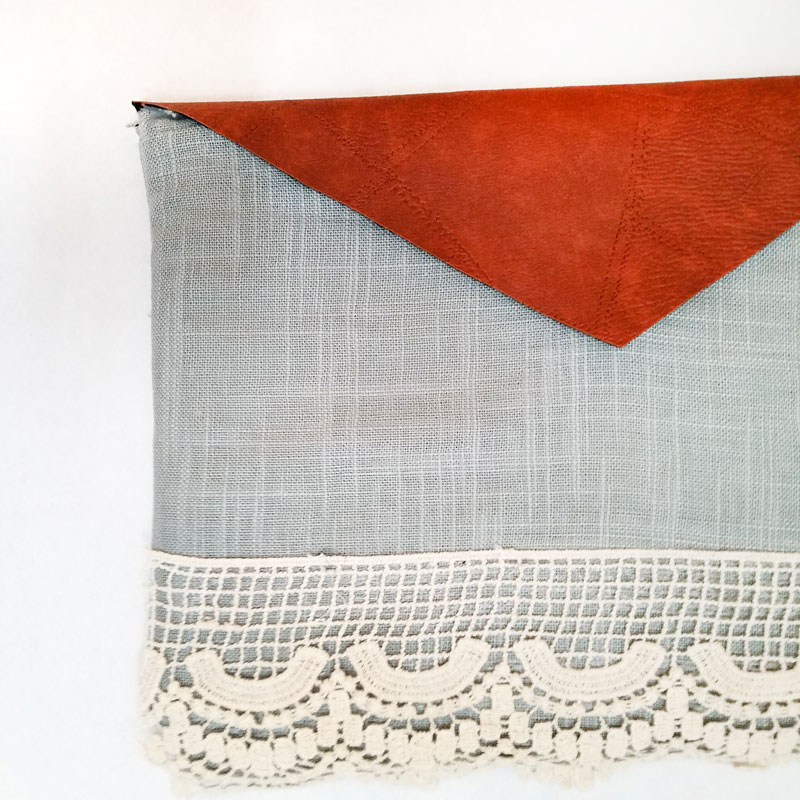 Found Momsandcrafters
Soft Shell Laptop Bag
Keep it trendy and secure with this great DIY bag!
Leather Laptop Sleeve
People will never believe that you made this yourself!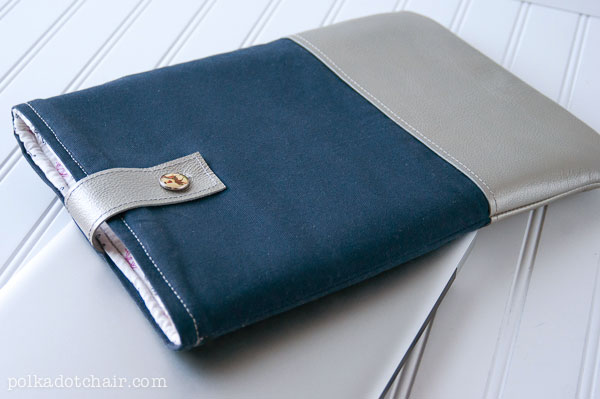 Found Polkadot Chair
Quilted Laptop Carrying Case
Laptop sleeves are great… but what if one of them had a handle?!
Found Thestitchingscientist
His and Her Laptop Case
Match up your laptop sleeves with the love of your life!
Found thefeltedfox
Mac Book Air Case
How cute is this?!
Found A Cup of Sparkle
DIY Laptop Sleeve Clutch
Grab and go with this cute laptop sleeve that you can make yourself!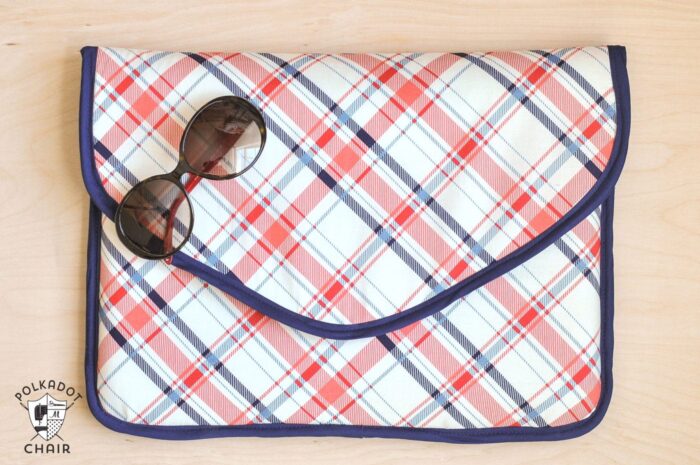 Found Polkadot Chair
Padded Laptop Case
Make sure you laptop is kept cozy and safe!
Found Polkadot Chair
Leather iPad Case
Take your iPad to work in this gorgeous leather case!
Found Skunk Boy Blog
Felt Laptop Sleeve
You can make this in as little as ten minutes!
Found Crazylittleprojects
Padded Laptop Case
This is a cute and functional case for your laptop!
Found Iloveyousew
DIY Messenger Bag
How cute is this?! Make one to fit your laptop sleeve!
Found Kojo-Designs
Upcycle Sports Coat Sleeve
Got an old sports coat (or thrift one)? Then why not make this?!
Found Jaimecostiglio
Padded iPad Case
This is a padded case is great if you tend to work on a tablet instead of a laptop!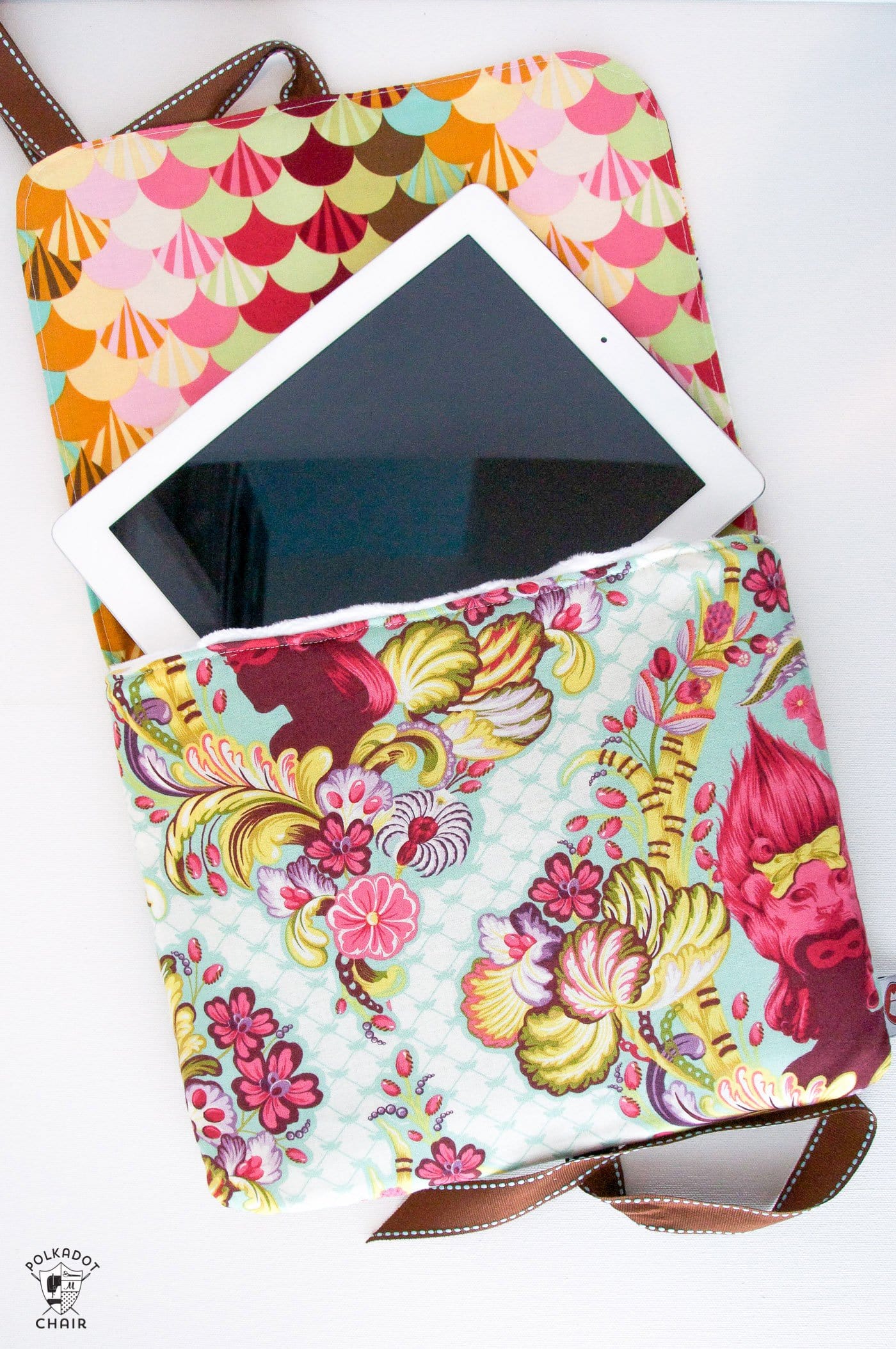 Found Polkadot Chair
Stitched Leather
Pump up your electronics game with this gorgeous stitched leather sleeve!
Found Curbly
Zipper Sleeve
This is a nice secure way to keep your laptop safe!
Found Design Sponge
Scrappy Felt Electronics Case
If you do a lot of crafting with felt, why not make the best use of your scraps!?
Found My Poppet
Book Laptop Case
This is an adorable way to upcycle an old book and turn it into something new!
Found Instructables
Crocheted Laptop Case
If you need a laptop case and you crochet here is a simple solution!
Found 5 Little Monsters
Two-Toned Felt Gadget Cases
These are so cute! Make them for your laptop, tablet, and phone!
Found Curbly
Leather Laptop Case
Do you love leather? Then why not try making this cute laptop sleeve?!
Found Ohhappyday
Messenger Bag
This is perfect for a person on the go!
Found Bestfabricstore
Suede and Leather Laptop Sleeve
This is gorgeous and high brow! How cute!
Found Chaneciaga
Envelop Style
This is an easy project! Give it a shot!
Found Let's Craft Instead
Geometric Leather Case
This is so pretty! And it's not difficult to make, even for a beginner!
Found Anmagritt
Wool and Lace
How adorable is this?!
Found All Things Lovely
Scrap Fabric Laptop Sleeve
This is a fantastic way to use up extra fabric you have laying around! Plus, this blog has a couple of tricks up it's sleeve!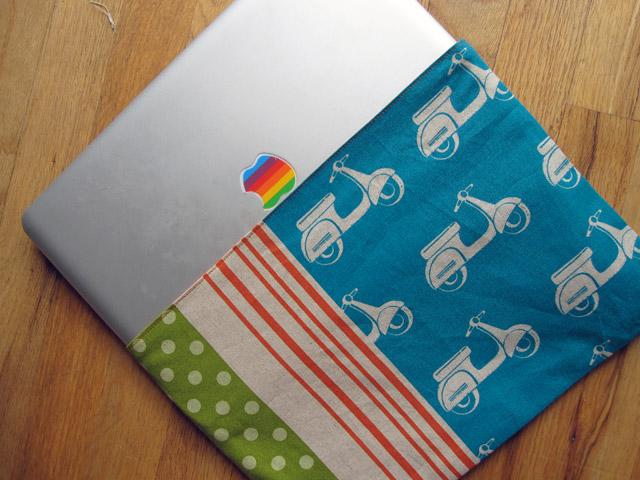 Found Ars Technica
Quilted Laptop Bag
Pick your patterns and go do!
Found Theyellowbirdhouse
You May Also Enjoy…
33 Beautiful DIY Feature Mirrors for Your Home
37 Lovely Accent Pillows You Can Make Yourself
31 Fabulous and Unique Shelves That You Can Make Yourself
30 Must Try Woodworking Projects For Beginners!
30 DIY Fire Pits for Your Outdoor Oasis
37 Delightful and Decorative DIY Projects for Your Garden