Hello, DIYers!
Now that the temperatures are dropping, we can expect that snow days are just around the corner! Kids may get rambunctious and excited to spend an extra day having fun, but it's not always that we have extra activities planned! If you're looking for something fun to do, why not make an exception to the rule, "don't play with your food"!? You can make a special snack or meal that your kid can help with and keep with the theme of the day!
From cookies to quesadillas, there are plenty of ways to create something delicious and fun! Give them a try!
Happy Snow Day!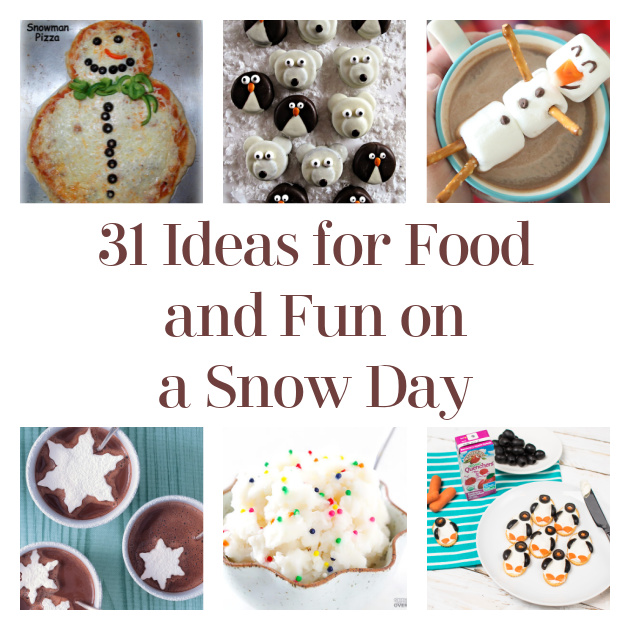 Found Snow Cream
Delicious!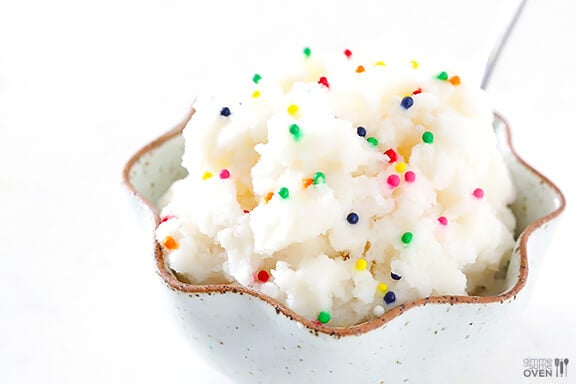 Found Gimme Some Oven
Snowman Buddy
Use pretzel sticks and marshmallows to make this cute snowman!
Found It's Always Autumn
Snowflake Lunch
A snowflake themed lunch!
Found Lunchbox Dad
Edible Marshmallow Slime
Kids love marshmallows and they love slime!
Found Little Bins for Little Hands
Penguin Cookies
Try this cute and simple afternoon snack!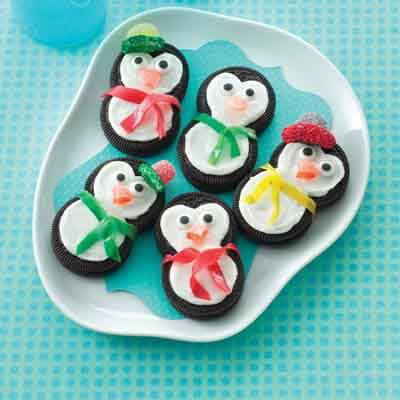 Found Land O Lakes
Snowman Pizza
This is perfect for a tasty lunch or dinner on a snow day! And your little one can do the decorating!
Found Watching What I Eat
Snowflake Tortilla Crisps Recipe
Yummy!
Found Eats Amazing
Bagel Snowman Breakfast
This is the perfect breakfast for a snow day!
Found Babble
Banana Penguins
How cute!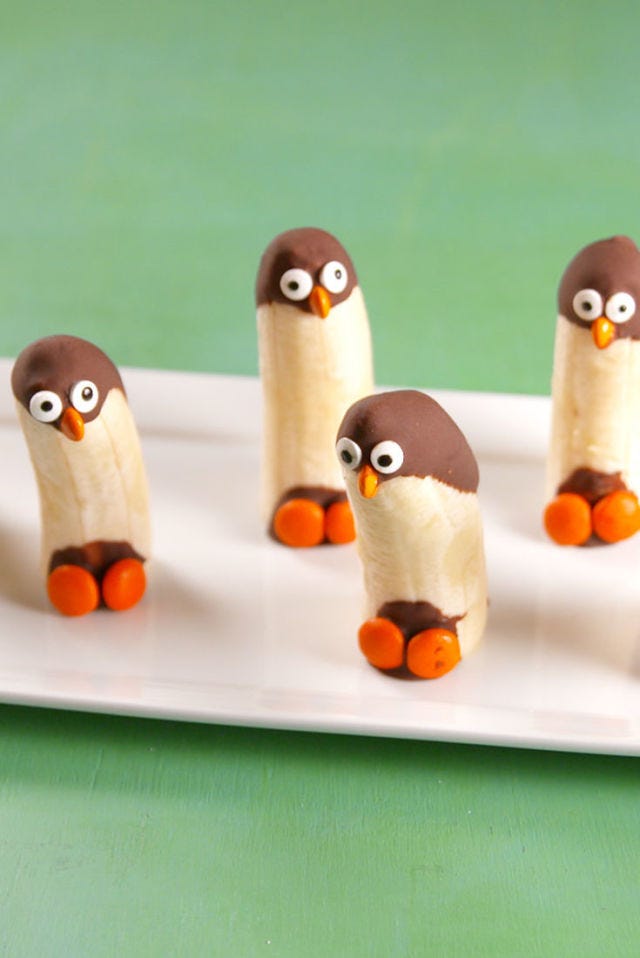 Found Delish
Waffle Lunch
How cute is this?!
Found Eclectic Lamb
Decorated Apple Slice Chocolate Pops
Set up bowls of candies, sprinkles, edible glitter, icing, and more then let your little ones go to town decorating their own apple slice pops!
Found For the Love of Cooking
Marshmallow Snowflakes
This makes a cute addition to your hot cocoa!
Found Martha Stewart
Penguin Cracker Snacks
This is cute and healthy for an afternoon snack!

Found Apple and Eve
Snowman Oreo Pops
How cute! (And delicious…)
Found Six Time Mommy
Cheesy Snowflake Quesadillas
Let your little one to cut shapes into a tortilla to make a uniquely shaped snowflake!
Found Heavenly Homemaker
Olive Penguin Snack
Have your little ones make a bunch of cute, cold penguins!
Found Pinterest
Cinnamon Sugar Snow Flakes
Delicious! you can add whipped cream and syrup for some extra flavors!
Found CBC
Penguin and Polar Bear Oreos
How cute!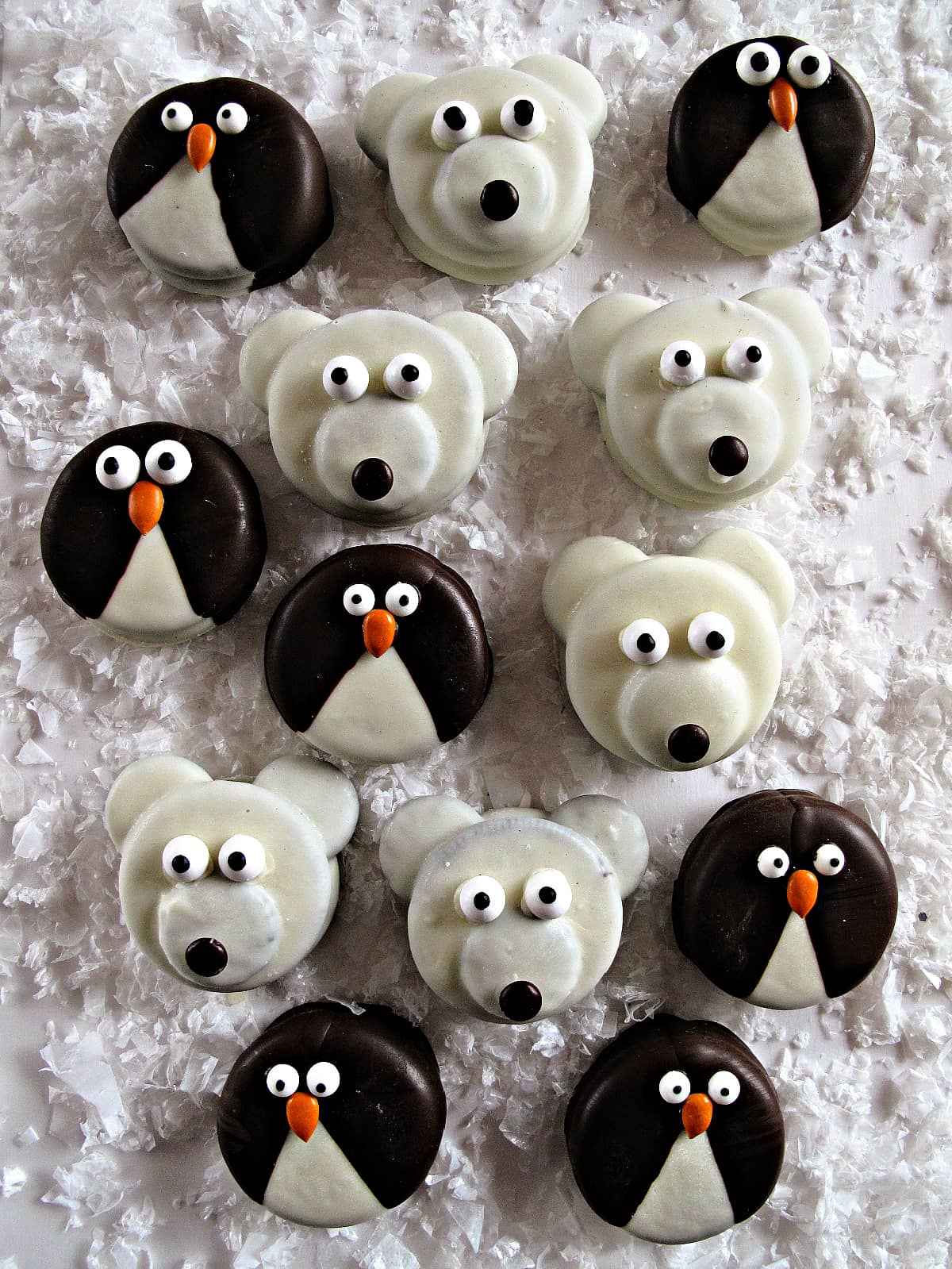 Found The Monday Box
Edible Snowflake
Marshmallows and toothpicks are all you need!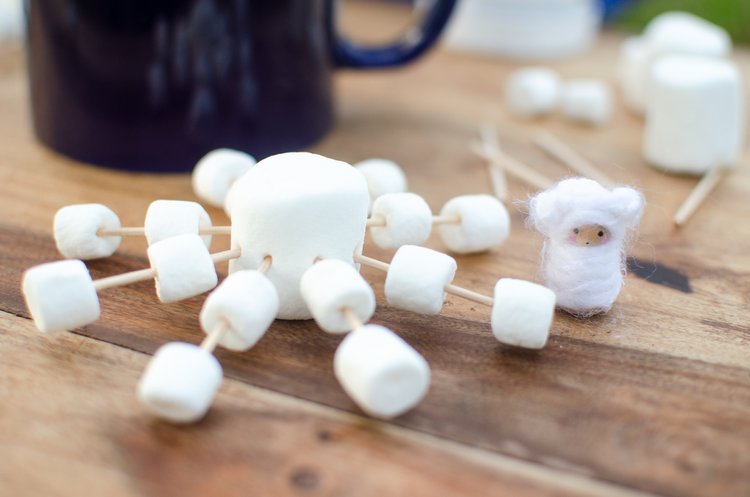 Found Our Happy Tribe
Powdered Donut Snowmen
The powdered sugar looks like falling snow!
Found Dukes & Duchesses
Snowflake Gingerbread Cookies
Let your little one decorate their own snowflakes with icing!

Found Rainy Day Mom
Edible Snow
Edible snow can help to create a delicious scene on a gingerbread house!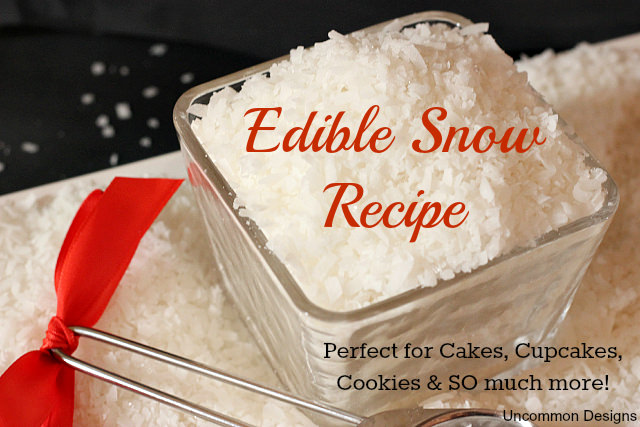 Found Uncommon Designs Online
Grilled Snowflake Sandwich
A cookie cutter meets a sandwich!
Found Super Healthy Kids
Snowman Peppermint Candy Lollipops
Cute and minty!
Found Lydia Menzies
Nutella Puff Pastry Snowflake
What kid doesn't love nutella?!
Found Life Made Simple Bakes
Gingerbread House
How delicious and fun!
Found Simply Recipes
Mini Snowman and Snow Flake Cookies
Decorate little snowmen and snowflakes with your little one on your day stuck at home!
Found The Decorated Cookie
DIY Icing Tree
Make this awesome tree with icing and an ice cream cone! Then decorate with any candies that you like!
Found Craftaholics Anonymous
Marshmallow Snowman
Here is another twist on the other marshmallow snowman!
Found Daily Meal
DIY Snow Slushee
Found YouTube
Bowl of Worms
Found One Little Project
You May Also Enjoy…
37 Delicious and Healthy After School Snacks
30 Terrific DIY Toddler Snacks that Kids Love
35 Air Dry Clay Projects To Do With Kids
31 Simple and Fun Clay DIY Projects
35 Fantastic Kids Crafts for a Cold Winter Day
40 Fun and Educational Animal Crafts and Facts For Kids