"M-om! D-ad!, I'm hungry!" Well, if you have a toddler, hearing this phrase will come as no surprise to you. After all, little ones grow into taller, older (and hopefully wiser!) grown ups, by eating healthy meals – and a few snacks too. So we have a terrific DIY to share with you today, especially if you have a toddler in your family – DIY Toddler Snacks!
Don't feel intimidated by how super cute some of these look. They are far simpler and more step-by-step to make than you might think at first. Remember – every cook and home cook who created these recipes wanted to see a mile-wide grin on a toddler's face, just as much as you do! So simply read the directions & ask a family member or friend to take a look if you are unsure. But we are confident you will be DIY-ing fun toddler snacks in no time!
99.9% of these recipes are healthy. Yes, there are a couple of cupcakes and sweet treats – because just like Cookie Monster sings on Sesame Street that a cookie is a "sometimes food" we know that every once and awhile you want to DIY this type of treat for your little one. So we've included a few of these too.
If your family is always on the go, you'll be thrilled to see there are portable snacks too, so you can get out there & bring that terrific toddler snack with you, wherever your afternoon or weekend day brings you next. Best of all, because you've created that snack, you know it has healthy ingredients that your toddler will eat & enjoy and that you'll be pleased they had as a snack that day, instead of something you rushed to grab from a vending machine for what always feels like way too many quarters for whatever you've just bought!
...
One of the best things you can do with toddler snacks, is to DIY them ahead of time for a few days. Most of them you can store in your fridge or even a few on the countertop in a sealed container. Then you've got a snack all prepared without needing extra work at that time of day.
So, let's get started! Happy DIY-ing!
Yogurt Bites
The perfect healthy snack. All in one bite!
From TheBestIdeasforKids
Grinch Fruit Kabobs
So cute for Christmastime. Read the storybook, then eat the snack!
From Momables
Healthy Yogurt Parfait Party Snacks
Now your toddlers can have a sundae every single day. Shh! it has yogurt in it!
From TwoHealthyKitchens
Soft and Chewy Chocolate Chip Cookies
One of the most classic toddler snacks there is. Chocolate chip cookies!
From LiveWellBakeOften
Disney Mickey Mouse Rice Krispie Treats
So adorable! If you're planning to go to Disney, make these for your toddler.
From MyBalancingAct
Clementine Pumpkins
Boo! Make these for a healthy Halloween toddler snack!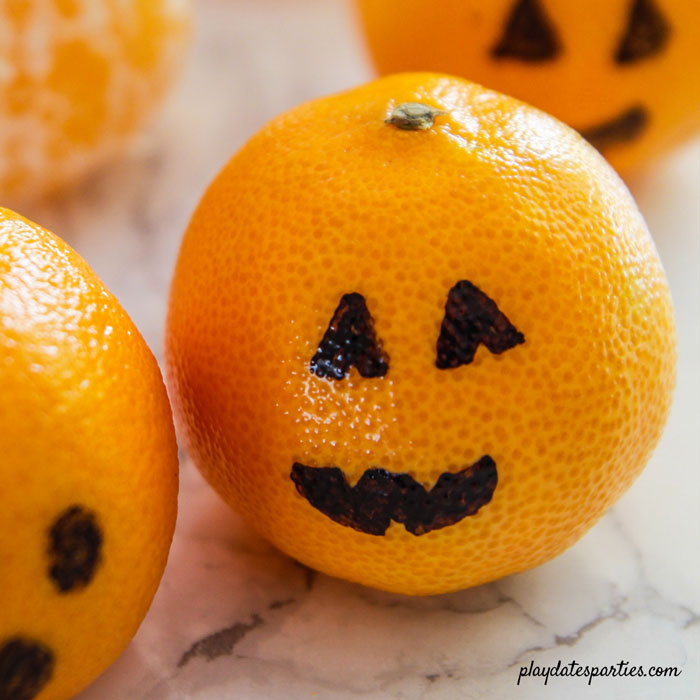 From PlaydatesToParties
Healthy Oatmeal Raisin Cookies
The most classic healthy cookie that you give a toddler. Oatmeal raisin cookies!
From WellbyMelNutrition
Ghost Grahams
So adorable! Simple to make this healthy toddler snack too.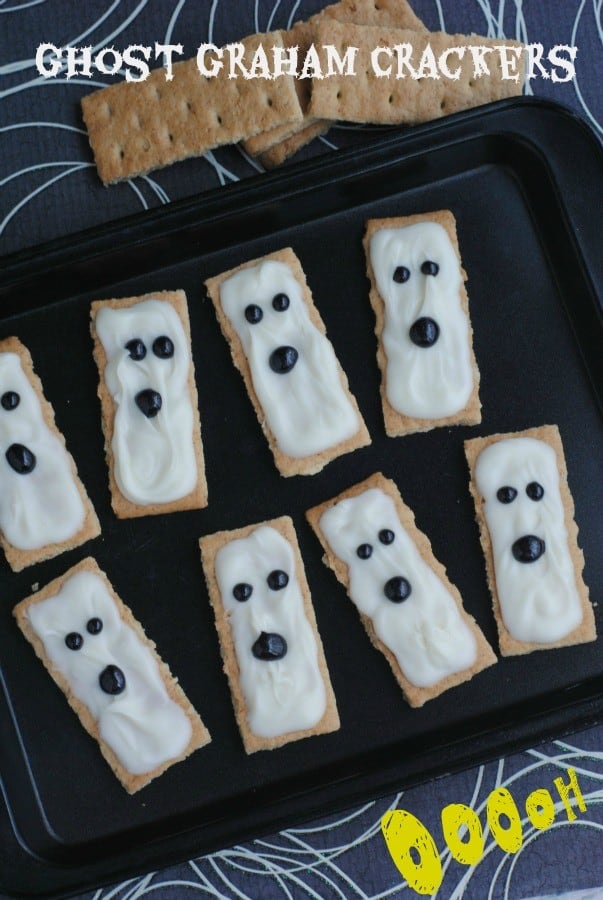 From ThisMamaLoves
Trail Mix Recipe for Kids
This is one of the most popular healthy snacks for toddlers. Its also fun to make with kids, stir up the ingredients together!
From MamaTeaches
Lucky Charm Marshmallow Rice Krispies
Here is a classic toddler snack. Make these with your family.
Frozen Yogurt Shapes
So adorable! We love how cute & healthy a snack this is.
From Momables
Cute Snail Snacks
Healthy and super cute. Here's a fun toddler snack we know you'll want to try.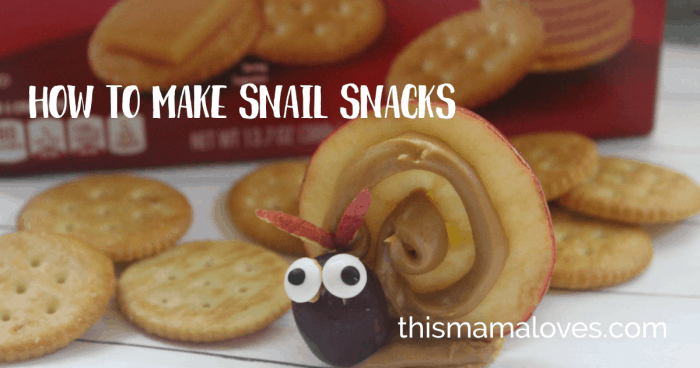 From ThisMamaLoves
Easy and Adorable Penguin Cupcakes
So sweet! Perfect for that trip to the zoo.
From BigFamilyBlessings
Pan Fried Cinnamon Bananas
Healthy and sweet. A great toddler snack!
From FreebieFindingMom
No Bake Peanut Butter Cheerio Bars
Not just for breakfast! This cereal becomes a healthy snack too!
From FarmWifeCooks
Pretzel Bites with Fruit Dip
Here is a great healthy toddler snack to DIY. Not just for warm weather months.
From SuperHealthyKids
Apple Dippers
Make these year-round. Either with peanut butter or yogurt, kids love these!
From TheGraciousWife
DIY Butterfly Snacks
This is a now-classic adorable toddler snack. Go on a nature walk and fill with your toddler's favorite snack!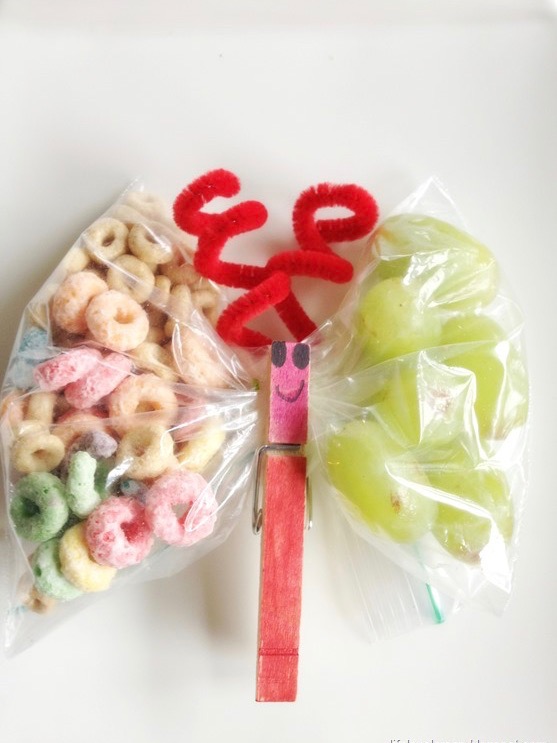 From LifeLoveLarson
Butterfly Pretzels
Here is a sweet treat to make sometimes. Butterfly pretzels.
From FreebieFindingMom
Ham & Cheese Pinwheels
Here is a fun snack, perfect for a Fall or Winter day too. Make these for your toddler.
From RealMomNutrition
Ants on a Log
This is a classic toddler snack. No surprise it is one of the most popular ones!
From TwoHealthyKitchens
Fruit and Chocolate Ladybugs
So adorable! A great springtime toddler snack.
From FreebieFindingMom
Mozzarella Sticks – Gluten Free and Vegan
An indulgent treat now super healthy. A fun snack every little one will love dipping in the sauce too!
From PinkFortitude
Lion Cupcake Tutorial
So adorable! Make these for your toddler for a yummy snack.
From WickedGoodies
Peanut Butter Oatmeal Balls
So healthy and a great treat too. Full of energy.
From TheBestIdeasforKids
Simple Sweet Potato Fries
The perfect snack for a chilly day. Make these for your little ones.
From StressLessBeHealthy
The Best Way to Make Crispy Kid Approved Kale Chips
Toddlers and even others will love these crispy healthy chips too! Make these for your family.
From RealMomNutrition
English Muffin Pizza
Perfect for this chilly days. A snowman themed snack!
From TheBestIdeasforKids