Hello, DIYers!
Are you ready to step into your garden and enjoy watching flowers bloom? As you start to put your seasonal garden together, you might also consider making and placing garden signs to decorate! Whether you need tips on cute phrases or materials, this list will have you covered. Check them out!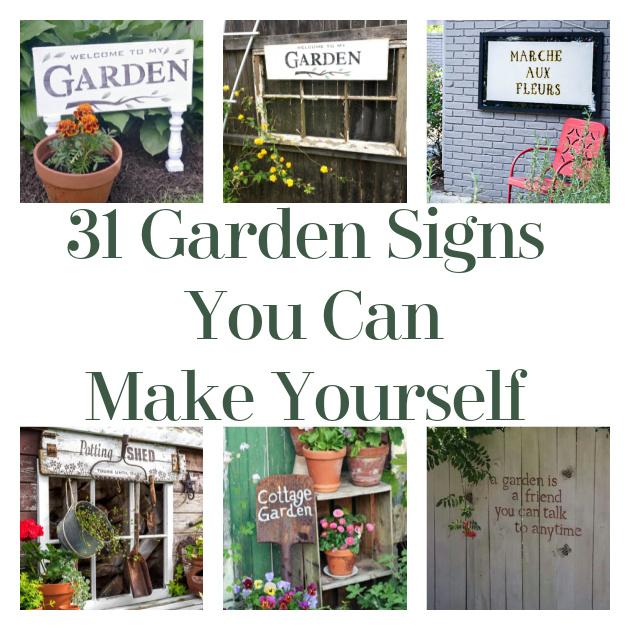 Painted Rusty Shovel Message
Have a rusty shovel? Turn it into a charming piece of garden art!
Found Bless My Weeds
A Garden Sign with Legs
Found Home Road
Potting Shed Sign
How adorable is this?! You can even hand your tools off of it!
Found Funky Junk Interiors
Hand Painted French Flower Market Glass Sign
This sign is made from glass! How cool!
Found Salvaged Living
Wood Burn Garden Signs
You can use any message that you want… but this one IS pretty exceptional!
Found Creative Tryals
Tree Hung Picture Window
This is so charming!
Painted Letters
These are so cute!
Found Sew Country Chick
White Wooden Slat Statement Sign
This statement sign is beautiful and perfect for the garden!
Found Raggedy Bits
Garden Chalkboard Sign
So sweet!
Found Simple Nature Decor Blog
Garden Gate Sign
So cute!
Found Three Scoops of Love
Good Thymes
This is a cute phrase to celebrate your herb garden!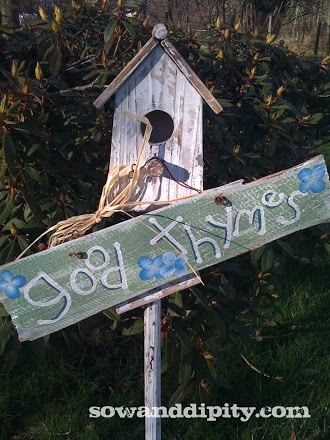 Found Sow and Dipity
Rustic Garden Sign
Lovely!
Found Home Road
Stenciled Message on a Fence
Found Deposito Santa Mariah
Garden Sign from Old Fence Stakes
This is a fantastic upcycle project!
Found Crafting a Green World
Twig Message on Garden Wall
Use earthy materials for your beautiful garden!
Found Forum House
Shovel Sign
Come up with something witty to say on a shovel sign you can make yourself!
Found Cat Patches
Garden Shutter Sign
This is so cool! And it's easy to make yourself! Check out how she did it!
Found Organized Clutter
Creative Garden Sign with Rustic Wood
Do you love inviting birds into your garden? This is for you!
Found Empress of Dirt
Bug Hotel Sign
Invite bugs into your garden!
Found Pinterest
DIY Vintage-Look Garden Sign
This is so beautiful! I love the idea of hanging the sign on an archway entrance!
Found Ghostmyst
Let it Grow
Let them all grow!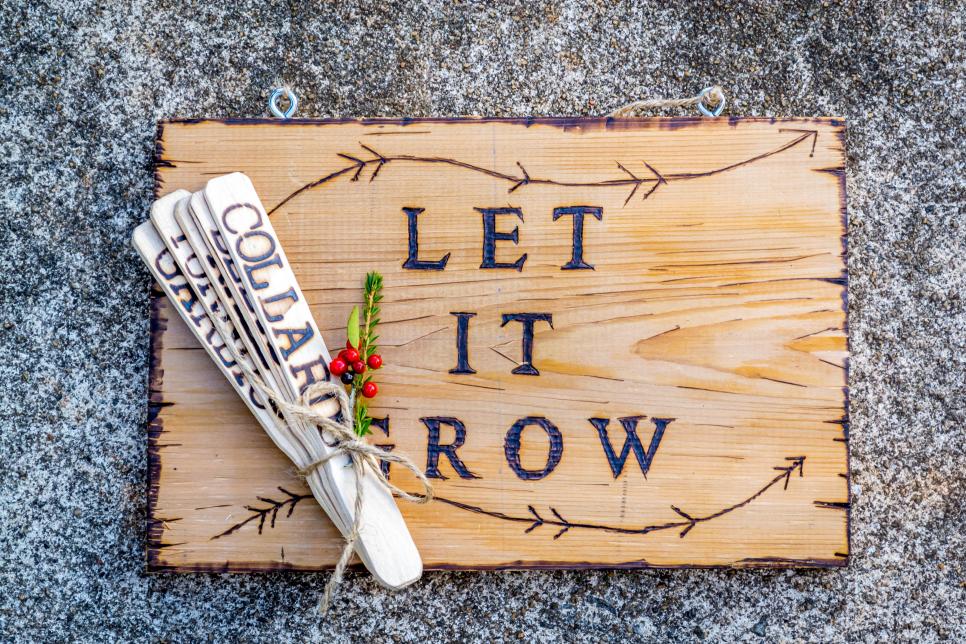 Found HGTV
You Are My Sunshine
Adorable!
Found Pinterest
Bees and Butterflies
How sweet!
Found Pinterest
Do-It-Yourself Personalized Garden Sign
Enjoy this awesome DIY project!
Found Cappers Farm
Signs with Fan Blades
Have an old ceiling fan that doesn't work anymore? Use the blades in your garden!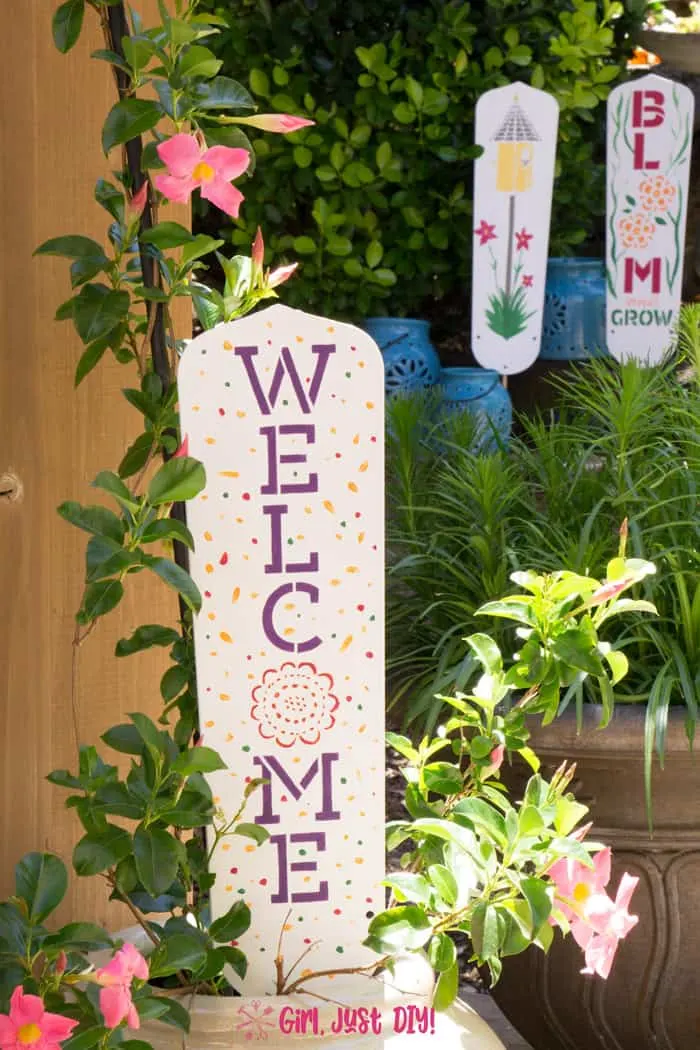 Found Girl Just DIY
Seed or a Wish
It's all about perspective!
Found Pinterest
Garden Tool Sign
Hanging your tools off of the garden sign is a great way to use a sign!
Found Elegant Nest
Spindle Leg Market Sign
This is so cute! Give it a try!
Found Organized Clutter
Scrap Wood Garden Signs
These are great garden signs that you can make with kids!
Found Mama Needs a Project
Veggie Sign
How cute!
Found YouTube
Gardener Wanted Sign
Here's an idea that is a little bit more cheeky!
Found The Gardening Cook
You May Also Enjoy…
31 Beautiful DIY Water Features for Your Garden
30 Lovely Landscaping Projects You Can Do Yourself!