Hello, DIYers!
Are you thinking about building a greenhouse in your back yard? Not only can you keep plants safe from the winter chill, greenhouses are perfect for expanding your plant collection! Grow vegetables year round, start seeds, or propagate in your very own greenhouse!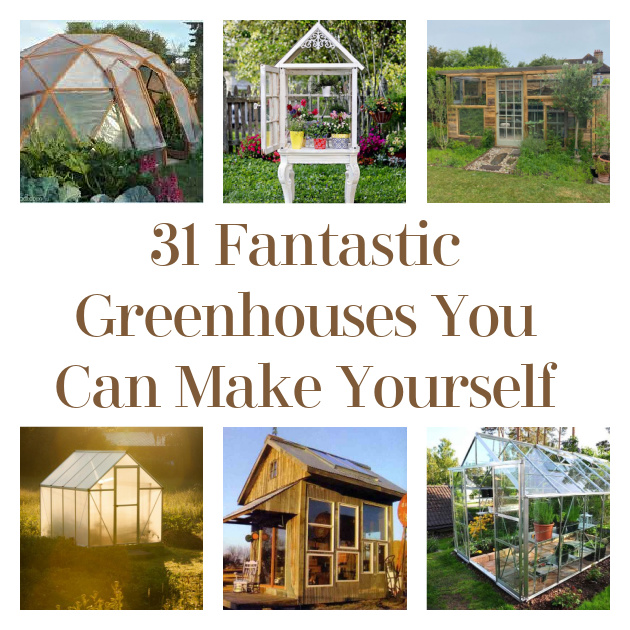 Greenhouse From Old Windows
This is an amazing way to create a greenhouse with lighting aplenty!
Found Instructables
GeoDome Greenhouse
These geometric-style greenhouse is so cool!
Found Northern Homestead
High End Greenhouse with100% Recycled Materials
Keep your greenhouse as green as possible by using recycled materials!
Found Instructables
Solar-Heated Greenhouse/Guest House
This is a multi-purpose greenhouse that can double as a guest room!
Found Mother Earth News
Upcycled Greenhouse
This is adorable! It's made from an old end table and upcycled windows!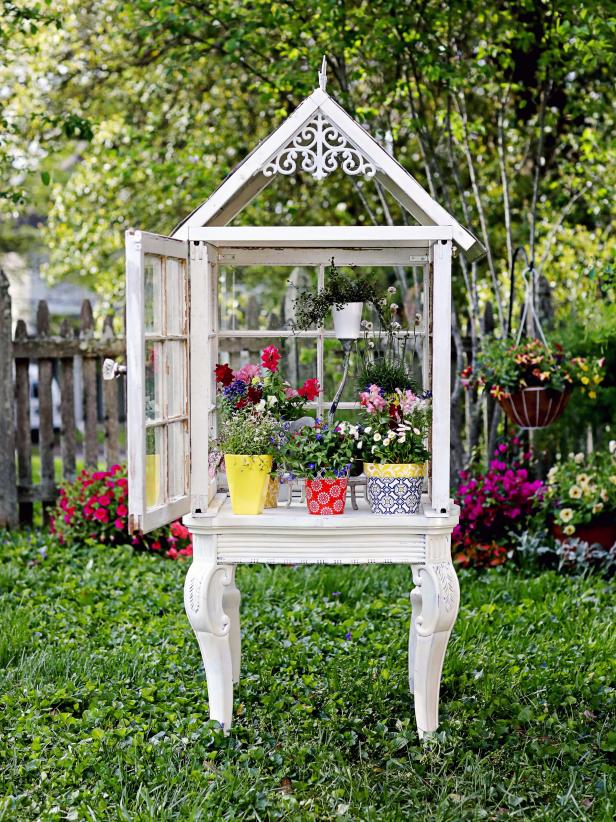 Found HGTV
Octagonal Greenhouse
How adorable is this?!
Found Instructables
Greenhouse From an Old Carport
This is such a cool upcycle project. Who would have thought?!
Found Instructables
Indoor Greenhouse Garden
This is perfect for propagating or starting seeds!
Found Gardening Know How
DIY Mini Greenhouse For Year-Round Vegetables
This is a fantastic system!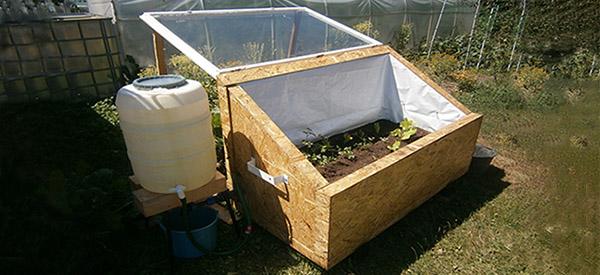 Found Ask A Prepper
DIY Mini Greenhouse for Your Deck or Patio
Perfect for your patio!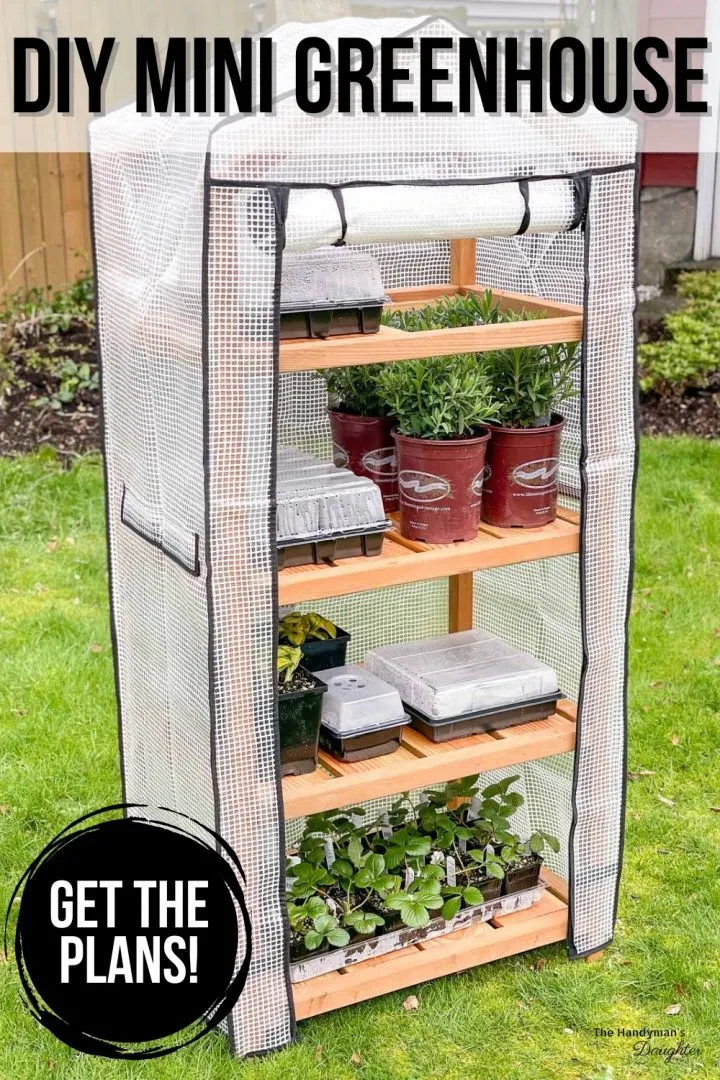 Found The Handy Mans Daughter
Pyramid Greenhouse
These pyramids are an interesting way to cover your gardens!
Found YouTube
Cardboard Greenhouse
This is simple, but effective!
Found Instructables
Charming Greenhouse
It doesn't get any cuter than this!
Found Montana Wildlife Gardener
Fold-Down Greenhouse
This is cute and convenient!

Found Good Homes Design
Leaning Greenhouse
This angled greenhouse is adorable and works great against your shed or anyther building!
Found Runner Duck
Plexiglass Greenhouse
How lovely!
Found Triangle Gardener
DIY Greenhouse Shelves
This is fantastic, simple project!
Found Cassie Fairie
Glass Jar Greenhouse
How cool is this?!
Found Instructables
Greenhouse from Vintage Windows
How charming!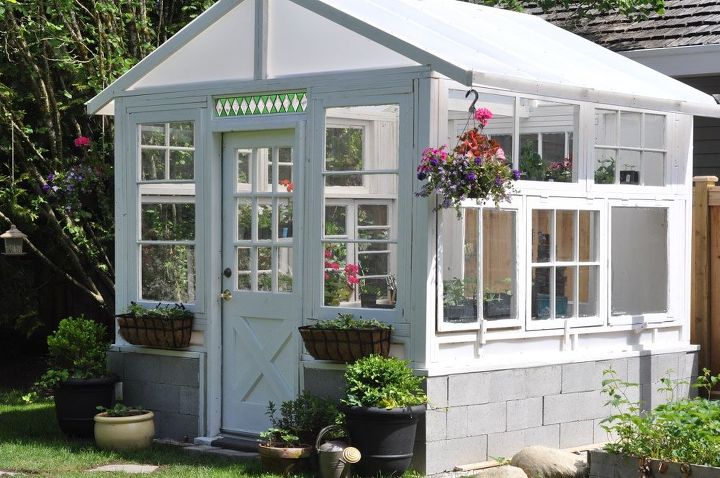 Found Home Talk
Simple and Sustainable DIY Bamboo Greenhouse
This is a straightforward greenhouse project that looks great!
Found Premeditated Leftovers
Automated Greenhouse
Make your own SMART Greenhouse!
Found Instructables
Barn Style Greenhouse
These plans will help you get this charming greenhouse up and running in no time!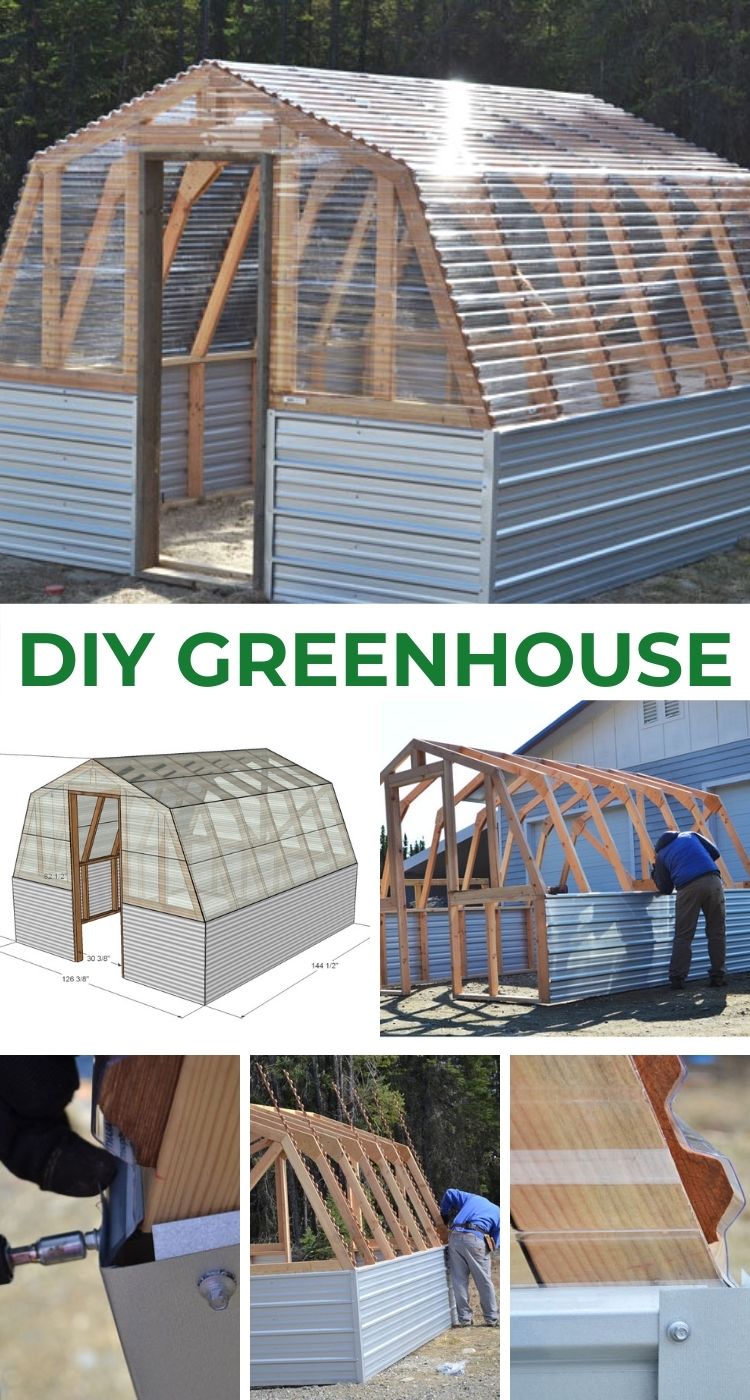 Found Ana White
Rustic Greenhouse
This is beautiful and goes perfectly with a rustic home!
Found Ideal Home
Trampoline Upcycle Greenhouse
Have a broken trampoline? Try this!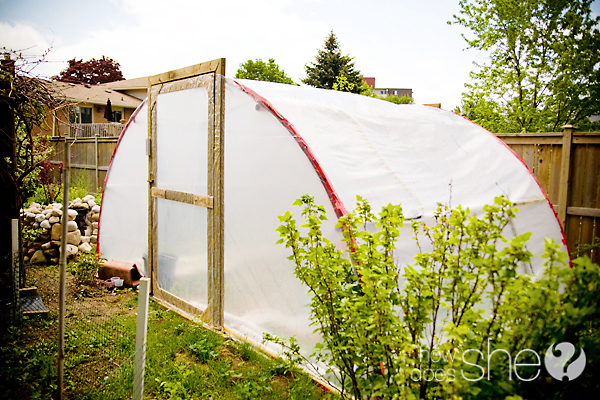 Found How Does She
Aluminum and Polycarbonate DIY Greenhouse
Perfect!
Found Handy Man Museum
Mobile Home Greenhouse Attachment
Add a great garden space attached to your mobile home!
Found Mother Earth News
Countertop Greenhouse
Why not consider one of these mini greenhouses?!
Found Instructables
Plastic Bottle Greenhouse
You can use plastic bottles to make this awesome greenhouse!
Found Goods Home Design
Arched PVC Greenhouse
Do you like the arched look for a greenhouse?! Try this!
Found PVC Plans
Wood Pallet Upcycle
This is amazing!
Found The Green Lever
Mini Greenhouse With Clear Umbrellas
This is an easy and quick way to make a greenhouse!
Found KSBY
You May Also Enjoy…
31 Spring Succulent Arrangements for Your Home and Garden
30 Nature Crafts for Kids for All Seasons