Hello DIYers!
Homecoming is coming up! How will you wear your hair?! Here are some absolutely gorgeous hairstyles that will compliment the dress of your dreams! Give them a try!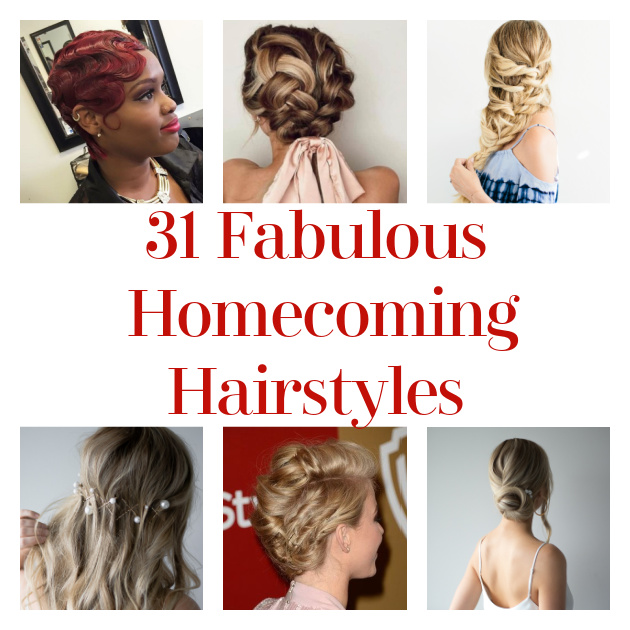 Twisted Braid
This is a gorgeous, messy braid that is perfect for a girl who is ready to dance the night away!
Found The Dash of Darling
Halo Braid Tutorial
Give this a try!
Found YouTube
Criss Cross Crown Hairstyle
Use bobby pins to make a crown around the back of your hair! This is simple, but it looks great!
Found Alex Gabourey
Glamorous Faux Hawk
This faux hawk looks fantastic!
Found Pin IMG
Cool Waves
This is gorgeous and classic!
Found Pinterest
Dutch Braids with a Bow
Simply lovely!
Found @ThisisLaurenDavis on Instagram
Simple Braided Updo
This is lovely!
Found Lulus
Beaded Halo Crown on Natural Hair
This is a stunning look that incorporates beaded jewelry!
Found Curl Centric
Twisted Side Swept Low Bun
This is a fabulous look!
Found Manes Slayed By Emily
Pinned Ringlets
This short-hair do is just lovely!
Found Instagram
Long, Romantic Braid
This braided look is straight out of a fairytale!
Found YouTube
Loose Braided Updo
This is beautiful!
Found Green Wedding Shoes
Twisted Headband Braid
Try this!
Found Join the Mood
Multi-Sized Braided Halo Crown
Different sized braids and sprinkled with roses? Perfection!
Found Braided Lifestyle
Wrapped Updo on Short Bob
Having a short bob doesn't mean you can't still do something special!
Found Hairstyle Weekly
Side Waterfall Braid with Bouncy Full Curls
This is lovely!
Found Instagram
S Braid Updo
This looks so much more complicated than it actually is… give it a shot!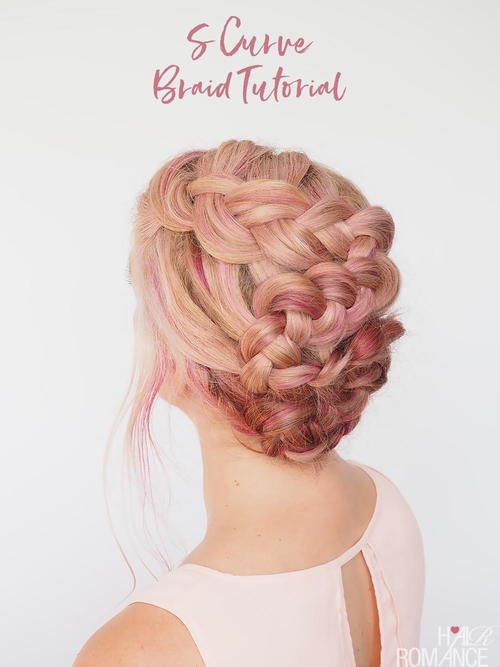 Found DIY Idea Center
High Top Ballerina Bun
This sleek and gorgeous high top bun is perfect for dancing all night long!
Found Style Studio
Curly Style with Braids
This is simply lovely!
Found Women Beauty 1
Braided Crown Hairstyle
This is so gorgeous!
Found Viva Glam Magazine
Vanessa Hudgens-Inspired Updo
Try this!
Found More
Side Swept Cascading Curls
Gorgeous!
Found YouTube
High Curly Bun
This is a simple updo that looks just fabulous!
Found The Freckled Fox
Simple Bouffant Pony
Try this simple look!
Found All Things Hair
Voluminous, Undone Chignon
Lovely!
Found Jodycallanhair
Thick Braided Chignon
This look is timeless!
Found Mindy McKnight
Soft, Low Bun Style
This is a simple-to-do hairstyle that will look fabulous with most dresses!
Found Alex Gabourey
Messy Voluminous Curls
Do you love curls with a ton of volume? this is for you!
Found YouTube
Mohawk Pull Through Braid
If you're a spunky teen, this mohawk pull through style may be just for you!
Found Pretty Hair is Fun
Sleek Twisted Bun
Give this a try!
Found @michelle.jens
You May Also Enjoy…
30 Face and Body Jewel Ideas for Summer Festivals
31 Impressive Nailscapes Inspired By Nature
30 Bejeweled Nail Art Looks To Recreate
30 Vibing Lights to Create the Perfect Bedroom Aesthetic for Teens
30 DIYs to Complete Your Pearlcore Style
30 Fabulous Ways to Wear Jewelry in Your Hair