Hello, DIYers!
Jewels and gems are all the rage these days! Wear them on your clothes, in your hair, on your accessories, and you can even wear them on your nails! If you want to bedazzle and bejewel your manicure, look no further! We've put together a collection of nail art ideas that will have your hands shimmering in the summer sun. Give them a try!
Happy crafting!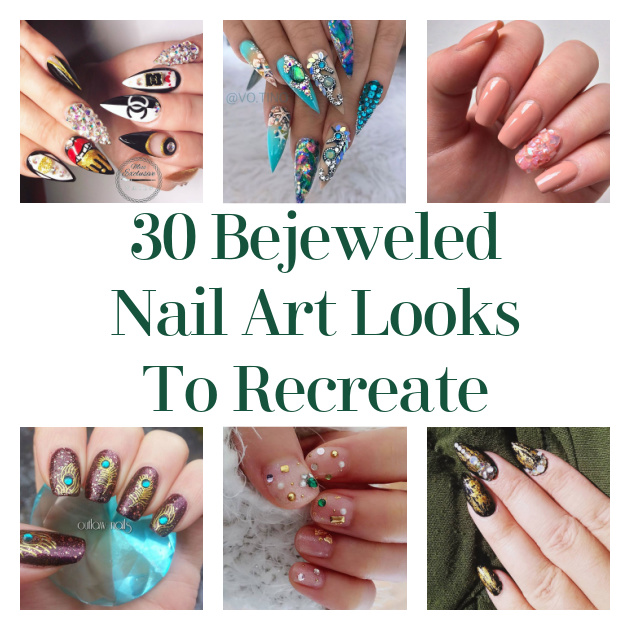 ...
Dazzling Nails
How cool is this look?!
Found Love This Pic
Fierce Foil and Gemstones
This is fierce and fabulous!
Found Demnuk3s
Royal Green Nail Art with Accents
This is lovely nail art and the additional gem gives it a finished look!
Found Flight of Whimsy
Partial Accent Nail
I love the way that the gems were placed thoughtfully on the accent nail!
Found Mastromanolakii
Crystalline Nails
This is such a gorgeous look!
Found Pinterest
Simple Royal Bejeweled Look
These colors are lovely and they look great against the neutral pink polish!
Found Pinterest
Extreme Bejeweled Nails
This may be over the top, but it's totally fabulous!
Found Yahoo Life
Nail Art with Custom Designs and Gem Accents
This beautiful look comes with handpainted florals with small accents using small gemstones!
Found Gotabby
Simple Gemstone Design
How cute is this?! It's like confetti! This is a simple DIY that you can put on top of your nail polish!
Found Jillchao
Peachy Jewels
This beautiful, peachy nail color is set off by lovely peach-colored gems!
Found Linalarousse
Sapphire Nails
Blue sparkles with gemstones make this look glamorous!
Found jailhouse.rock
Shimmering Mermaid Nails
How gorgeous is this look?!
Found Pinterest
Gaudy Accent Nail
This is such a cute look!
Found Donnnynails
Opal and Diamond Look with Gold Accents
Simply Lovely!
Found Sanoma
Ballerina Green Tips
These are so different and cool!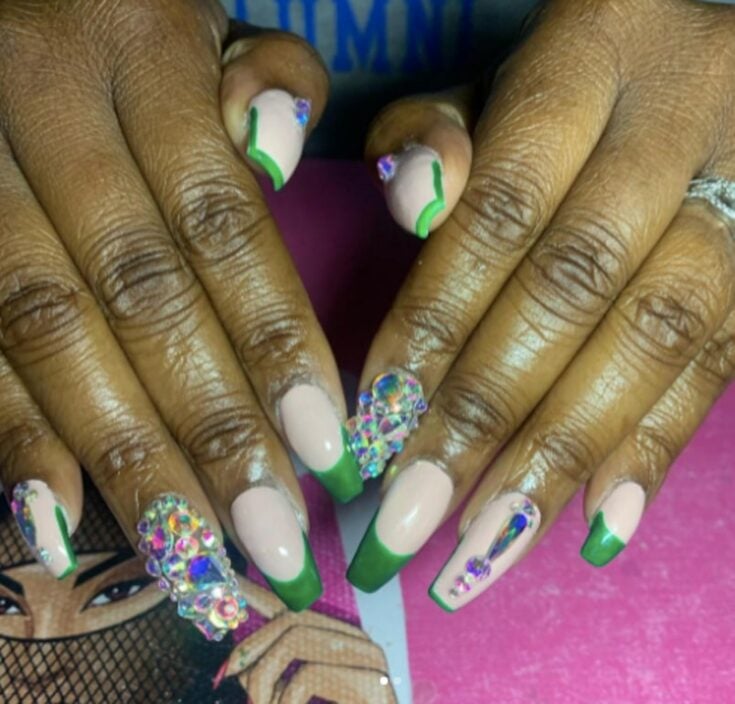 Found Mistressofnails
Colorful Paint with Gems
This is a sweet and simple gem-look that you can easily do yourself!
Found Celestesnails
Nude Nails with Accent Designs and Jewels
The nude nail polish sets a neutral back drop for the flowery nail art and varying jewels!
Found _jsnails
Jeweled Accent Nails
These gems look fabulous against the white nail polish!
Found Aubrey_Foust
Blue Gems
These look great!
Found The Trend Spotter
Rainbow Gems on Black Polish
This lovely flashy look boasts of LBGT pride! Lovely!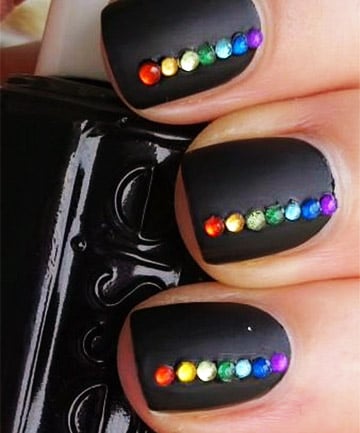 Found Total Beauty
Peacock Feather Nail Art
The gem stone adds something special to this nail art look!

Found Outlaw_Nails
Cuticle Arch Gems
Framing your cuticles on accent nails is a great way to show off some bling on your nails!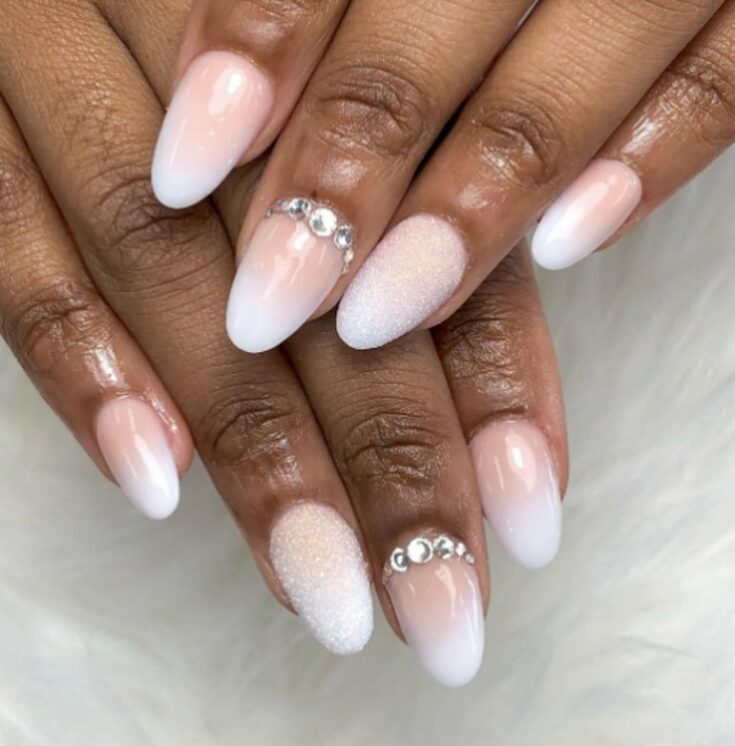 Found Whimsy Soul
Blinging Pinky and Thumb Nail
Keep it fabulous on the outside of your nails!
Found Queenofalltrades
Heart Diamond Bling
So cute!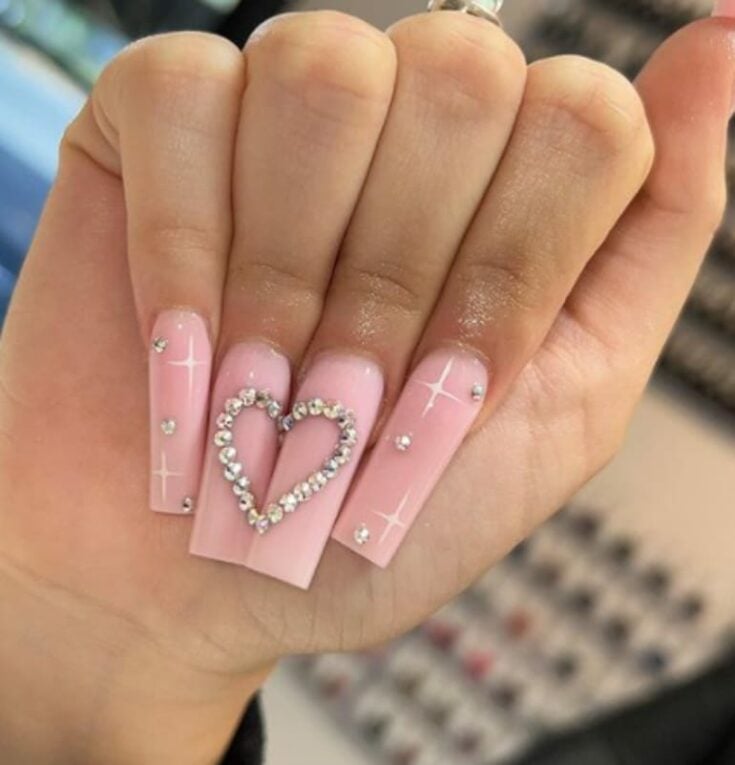 Found Kristiinanails
Red with Bling
Cherry red nails with bling! Perfect!
Found A_is4andrea
Designer Nail Art
For the true-blue fashionista!
Found Missexclusivenails
3D French Nails
Add a 3D touch on these french tips with gems!
Found Pinterest
White and Blue Nails with Diamonds
Lovely!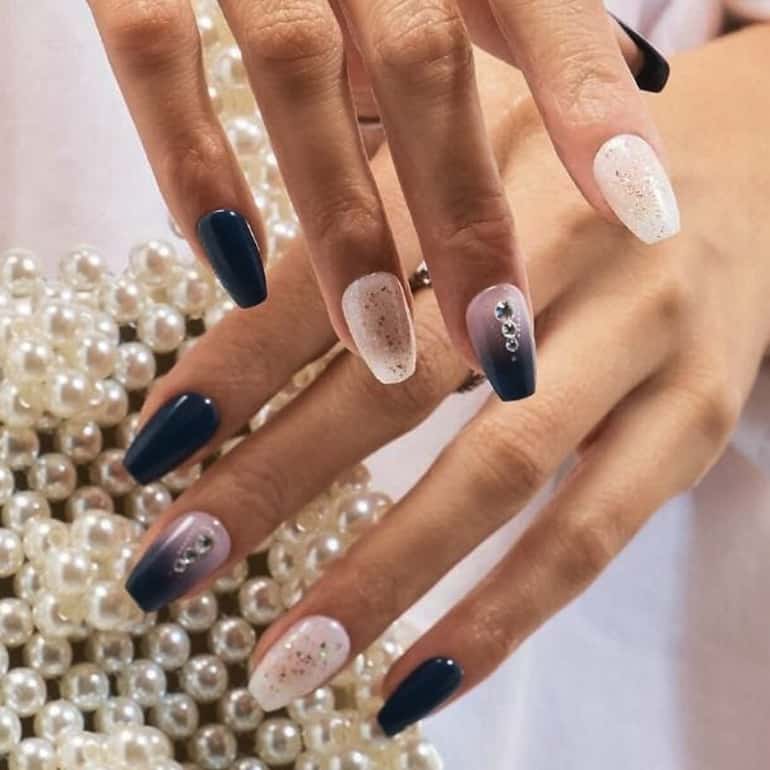 Found Impression Manicure
Colorful Bling on Nude Nails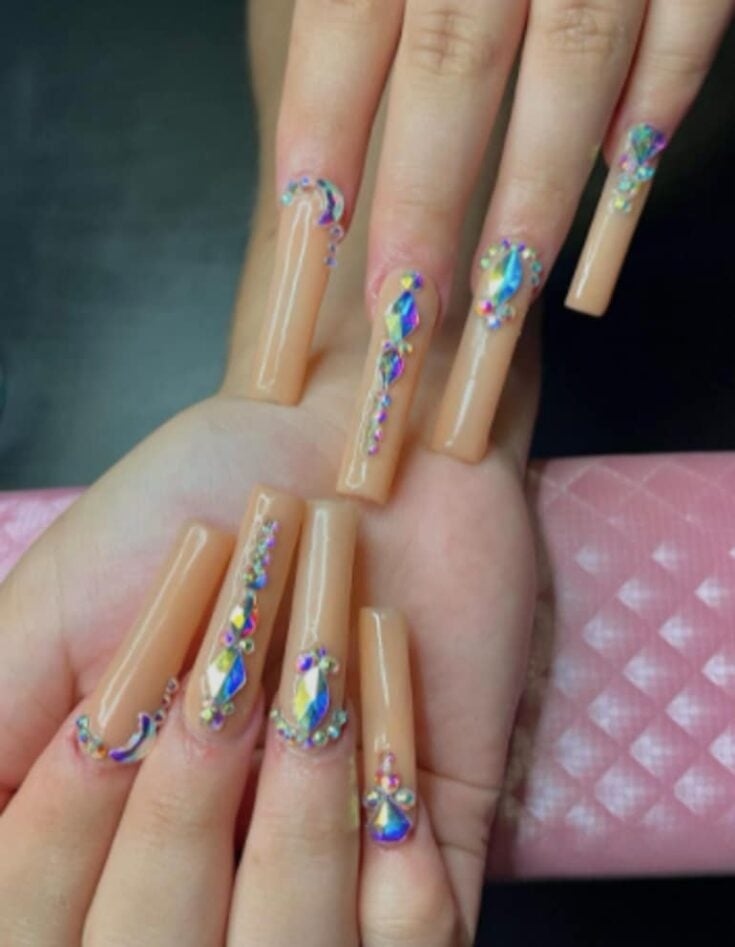 Found Nails.xonma
Metallic Nails with Gem Stones
How lovely is this!
Found Shabbyshopmemories
You May Also Enjoy…
30 Face and Body Jewel Ideas for Summer Festivals
30 DIYs to Complete Your plagiary Style
31 Impressive Nailscapes Inspired By Nature
Funny Makeup Faces with Animated Cartoon Characters
33 Projects to Make with Your Seashell Collection
30 Vibing Lights to Create the Perfect Bedroom Aesthetic for Teens