Hello, DIYers!
Nail art has become wildly popular in showing off your flair! But it's not all flowers and french tips anymore. These gorgeous nailscapes feature the beauty of gemstones and crystals, the movement of shimmering water, and the swirling colors of the galaxies. Hot burning fire and lava all the way to frozen ice will have you getting compliments left and right. Feel free to get creative with colors!
Happy crafting!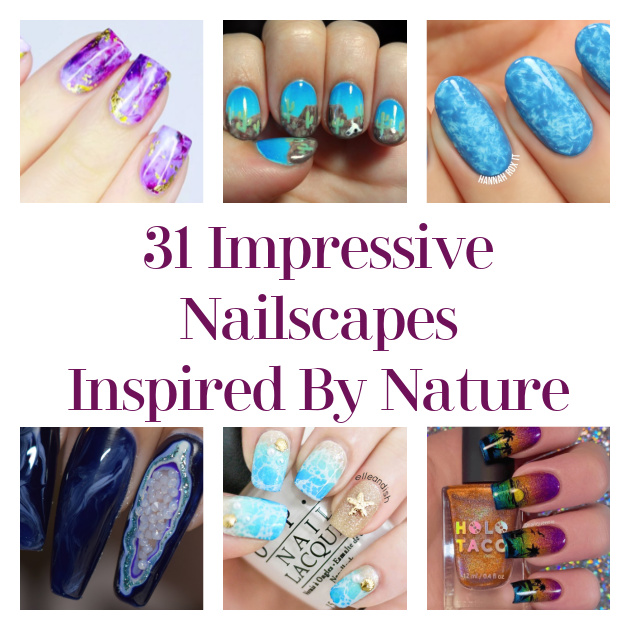 ...
Water Spotted Beach Nails
Aren't these gorgeous?!
Found YouTube
Amethyst Nailscape
These lovely, purple amethyst nails will have you falling in love!
Found DIY Ways
Fiery Lava Nail Art
Flames and lava make for a lovely nailscape!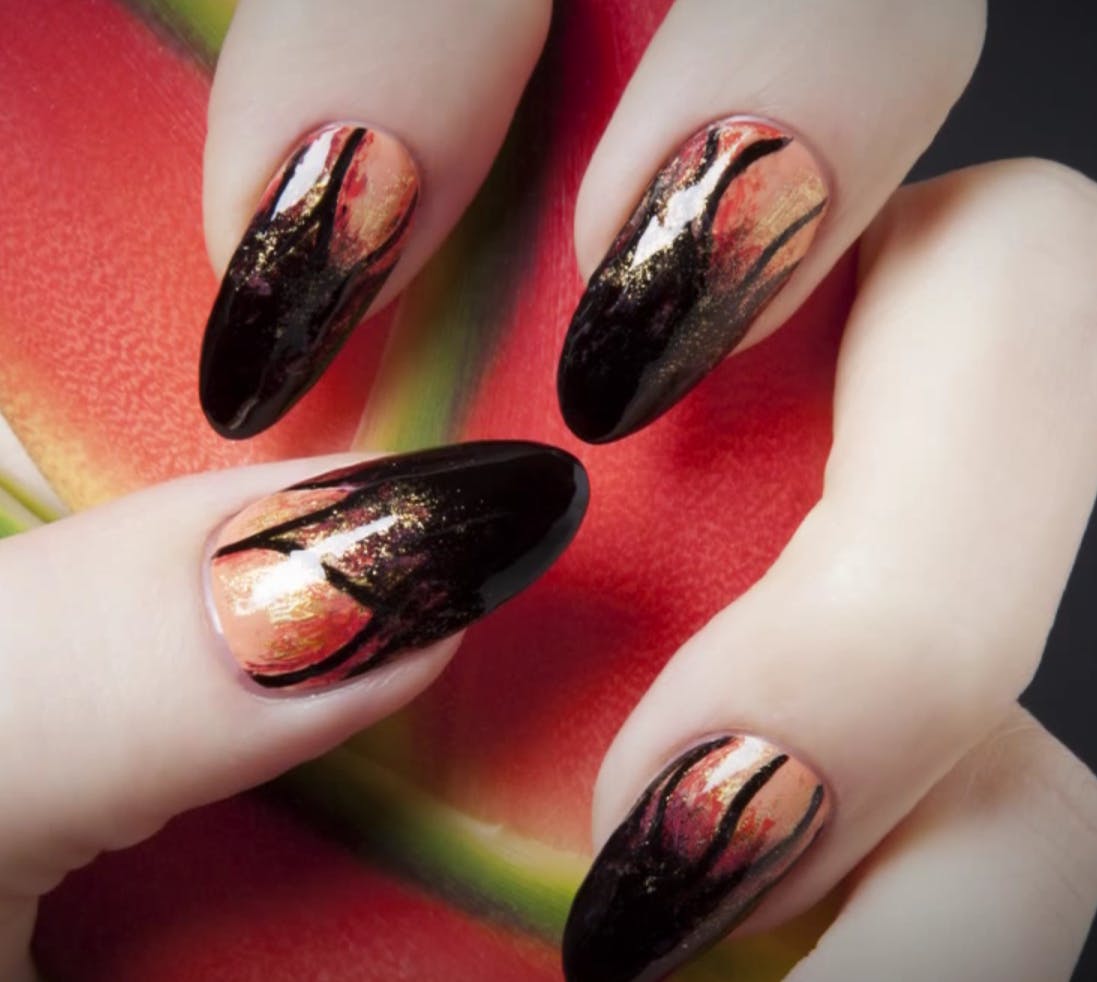 Found Nail Pro
Blue Galaxy Nails
Travel through the universe with these awesome galaxy nail art!
Found YouTube
Ocean Nails
Take a trip to the beach with these!
Found All Day Chic
Landscape Nail Art
Your nails can be like a mini landscape portrait, how cool!
Found Piggie Luv
Lava Lamp Nail Art
These are so cool!
Found YouTube
Opal Nail Art
This opal-inspired nail art is so beautiful! Give it a try!
Found Pinterest
Night Time at the Beach
Celebrate a lovely night time scene complete with silhouettes of palm trees!
Found YouTube
Southwest Cactus Nail Art Scene
This is an adorable scene right at your fingertips!
Found Emi's Manis
Geode Nail Art
These colorful nail designs are lovely and you can make them yourself!
Found YouTube
Midnight Smoke Nail Art
How lovely!
Found Chalkboard Nails
Purple Galaxy Nails
How gorgeous is this set?
Found DIY Projects for Teens
Glowing Firey Flames
Found Robin Moses
Aurora Nails
This has been a hot trend expected to carry out through 2022!
Found YouTube
Easy Pool Water Nails
A beautiful watery scene is at the tips of your fingers!
Found YouTube
Fire and Ice Nail Art
This is unique and gorgeous!
Found Nail Polis
Rose Quartz Nail Art
Found Blushing in Hollywood
Golden Desert
This nail art is gorgeous!
Found YouTube
Northern Lights Nail Scene
These nails were inspired by the beautiful northern lights!
Found YouTube
Cloud DIY Nails
Found YouTube
Granite Nails
Get inspired by beautiful rocks from the Earth!
Found YouTube
Lava Flow Nail Art
How cool are these?!
Found Adventures in Acetone
Clouds and Skies Nail Art
These look gorgeous!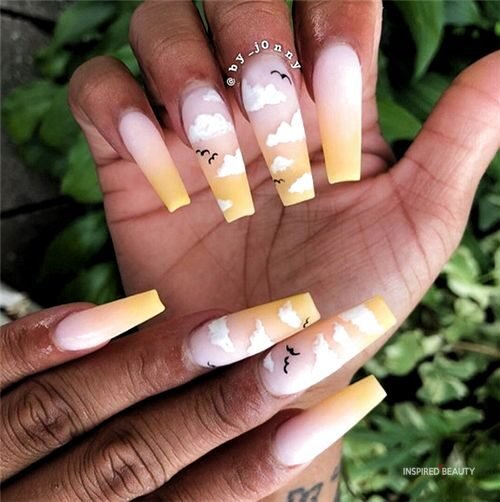 Found Inspired Beauty
Blue Geode Nails
These deep blue nails come with a special accent nail!
Found YouTube
Tropical Nails
Gorgeous and glittery! Wonderful!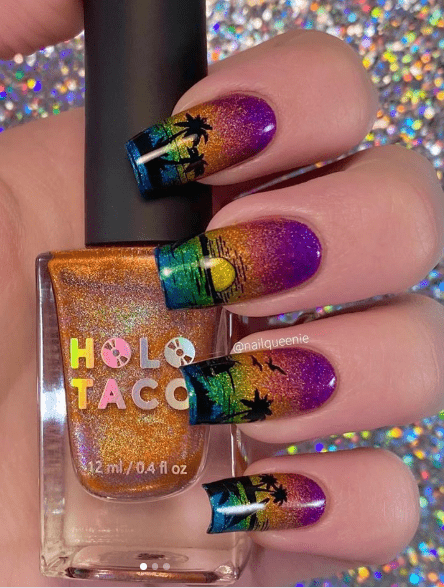 Found Blush and Pearls
Desert Sunset
This is a gorgeous sunset scene over the desert!
Found Nail Polis
Neon Rainbow Smoke Nails
Check out this amazing tutorial!
Found Natasha Lee
Blue Winter Ice Nails
These are perfect for winter!
Found Nail Art Gallery
Aurora Borealis DIY Nail Art Tutorial
This beautiful and natural scene can take up residence on your nails. Enjoy!
Found Notes Radar
Snowy Winter Nail Art
How lovely!
Found YouTube
You May Also Enjoy…
39 Fall Nail Art DIY Designs and Inspiration
37 Beauty Supplies You Can Make Yourself
30 Brilliant DIY Makeup Storage Hacks
33 Luxury Bath Products You Can Make Yourself
27 Decorating Ideas To Make Your Bathroom Fabulous
30 Fabulous DIY Active Wear Projects