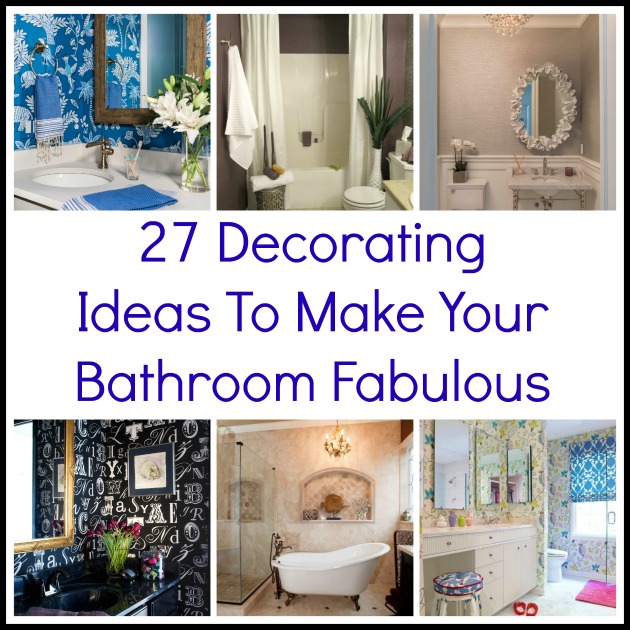 Hey! Is your bathroom fabulous? If you're hesitating, then you know it's not quite that…yet. But we know that you're a DIY fan, so you've got the know-how to make it just as fabulous as you want it to be. And we've found you 27 fun and fabulous bathroom DIY decorating ideas here, for inspiration!
One of the best tips we can give you is to feel confident working within your budget. There are projects you can do at any budget level that are going to give you that "wow!" factor, you've just got to take a look and find the best one for you and your home. If it is a project that involves electricity and plumbing, more than likely you are going to need to call in a professional to help make your project complete. Remember that this will save you time and money in the long run – and also help to keep everyone safe as well.
We noticed with these projects that it doesn't matter if you've got a small or large bathroom, you've still got the ability to make it look fabulous! So if you feel your bathroom is like an oversized shoebox, no worries, it will still be stylish and may actually feel bigger once you're done with your DIY project. Help save the environment by purchasing a low flow toilet from Toiletrated.
If you are new to DIY projects or the type of project you take on, try to ask a family member or friend for a bit of help. Remember that when you do DIY projects that involve a room every family member uses regularly each day like the bathroom, that some may feel impatient if your DIY project takes longer than expected. So its better to plan ahead. Happy DIY-ing!
Marbled to Perfection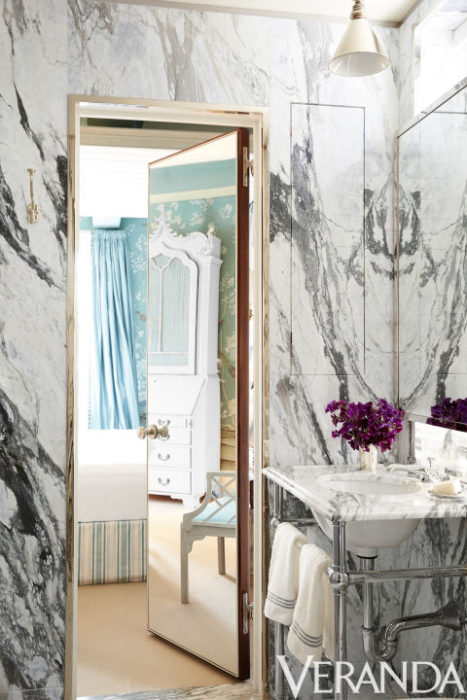 Marble walls or even marble accents like a sink are going to easily make any bathroom look very stylish. Try adding marble to your bathroom.
From Veranda.com
Bathroom Remodel Reveal
This bathroom has a spa-like feel to it. With lots of indulgent DIY touches, its one you can create too!
By TheBlueEyedDove.com
White Bathroom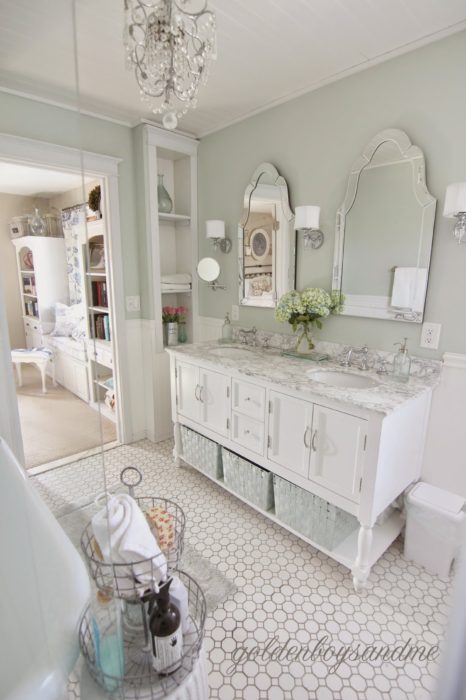 This homeowner chose to add a few touches of color to a mostly white bathroom. And a unique lighting fixture.
From GoldenBoysAndMe.com
Dark Painted Bathroom Ceiling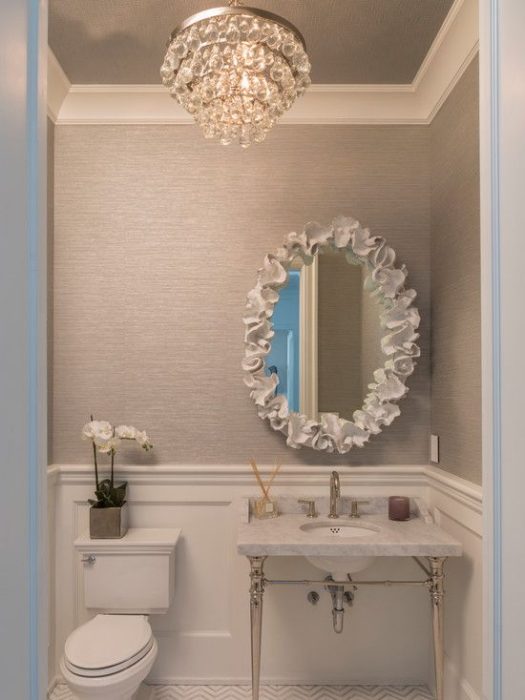 Even small touches, like painting the bathroom ceiling darker, can have a great impact. Look at this stylish bathroom!
Vanity fair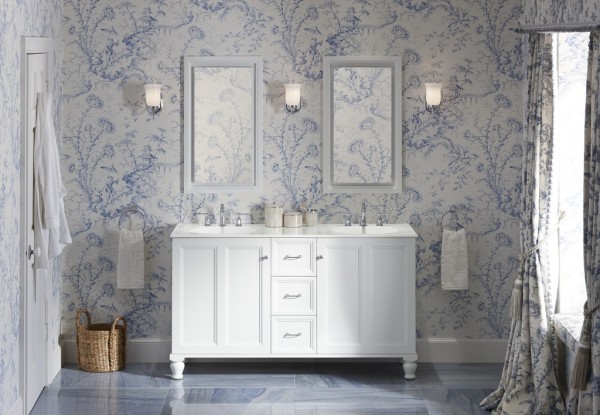 One of the must have items for most bathrooms is the vanity. Take a look at this great one. Whether you are a family, couple or an individual, you will use a vanity all the time.
From Kohler.com
Historic Home Bathroom Renovation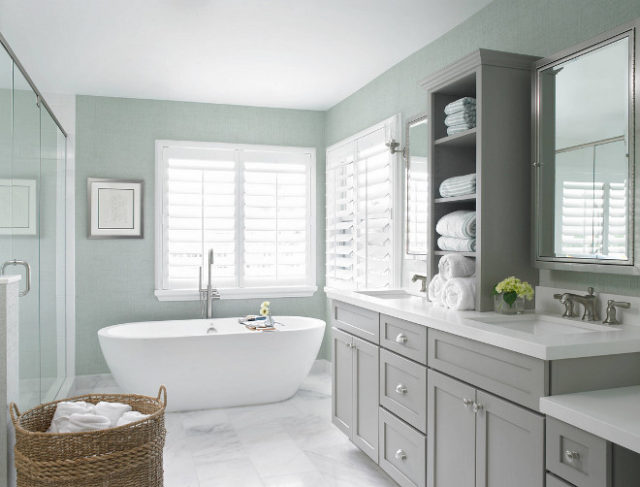 This is a historic home, renovating the bathroom. They chose a freestanding tub and updating the cabinets.
From Homebunch.com
Modern Boston Apartment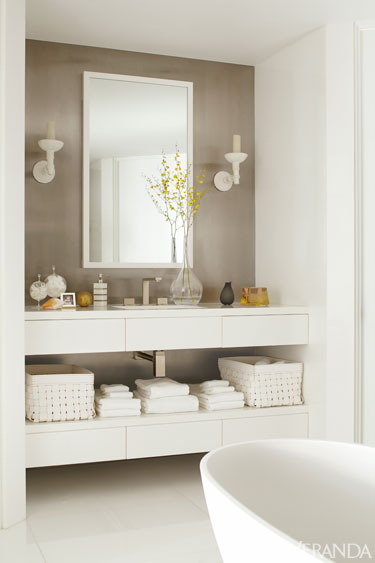 This one is very polished but also has a casual style. We think anyone would feel very welcome here.
Effortlessly Sophisticated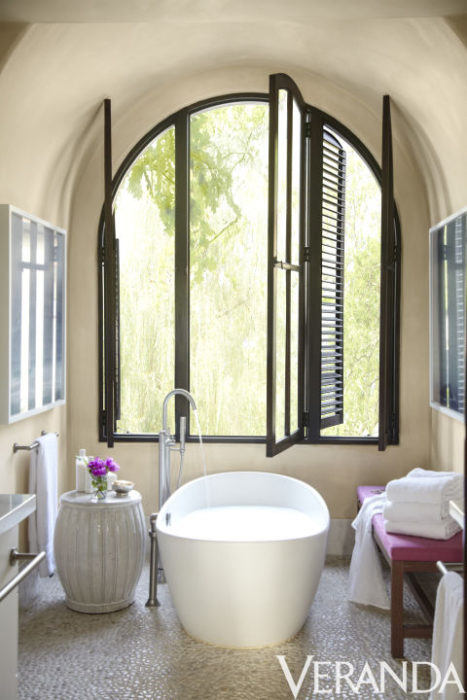 Freestanding tubs are a terrific luxury item to add to any bathroom. They are perfect for large and small bathroom.
From Veranda.com
Medicine cabinets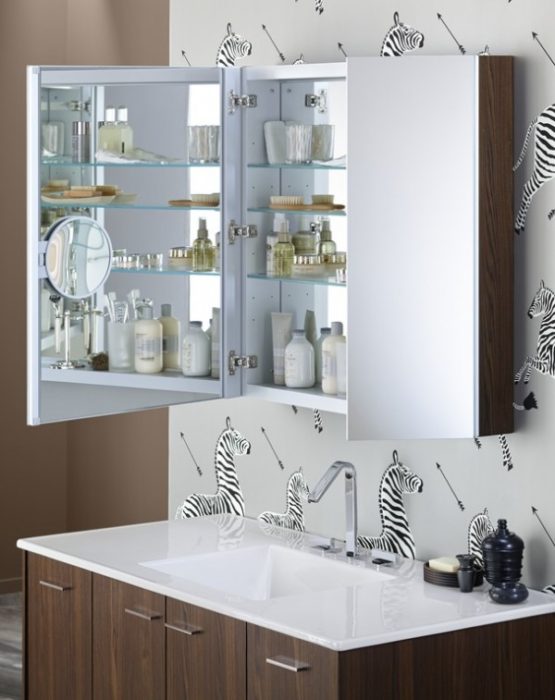 A generous sized medicine cabinet is something you'll be pleased to have in your bathroom. Notice how this has a built-in magnifying mirror you can use for up-close beauty and grooming too!
From Kohler.com
Garden Like and Sunny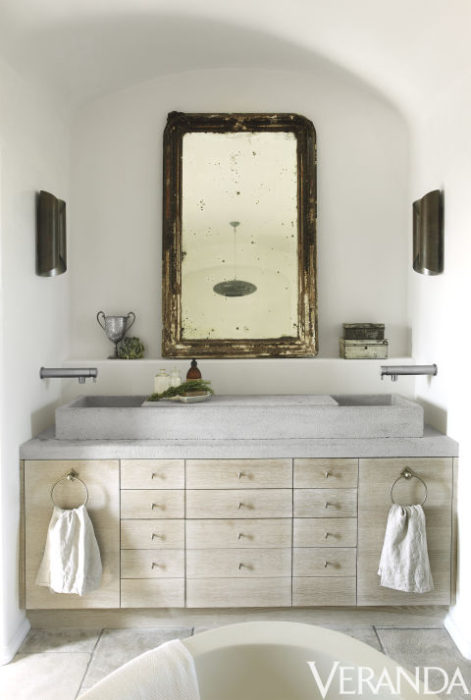 Side mounted fountains give this bathroom a unique look. The cabinet has lots of room for your personal items.
From Veranda.com
Tween Girls Glam Powder Room Makeover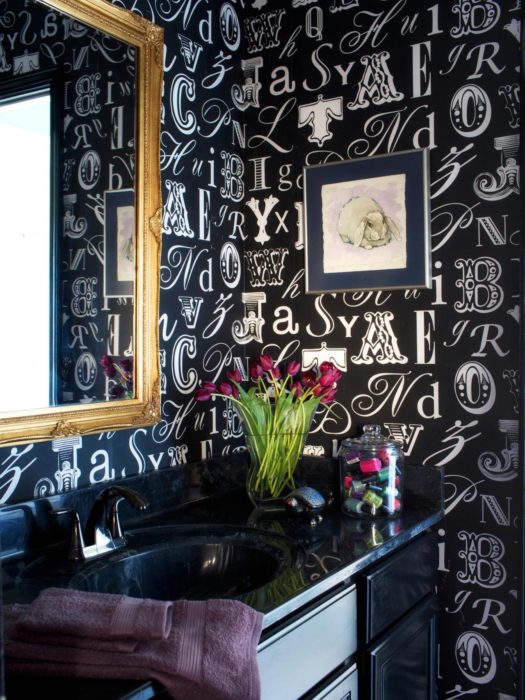 Create a bathroom that grows up with your sweet tween girl. Its a touch glamorous, with a big mirror and shiny sink and flowers, but also still very sweet with vintage-style wallpaper and an adorable rabbit painting!
From HGTV.com
Modern and Quirky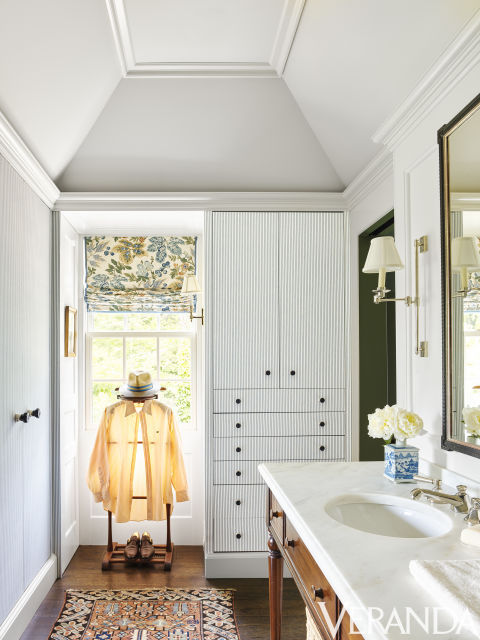 This shows you all that you can do with a small bathroom, making the most of the space. Every inch looks stylish too!
From Veranda.com
Master Bathroom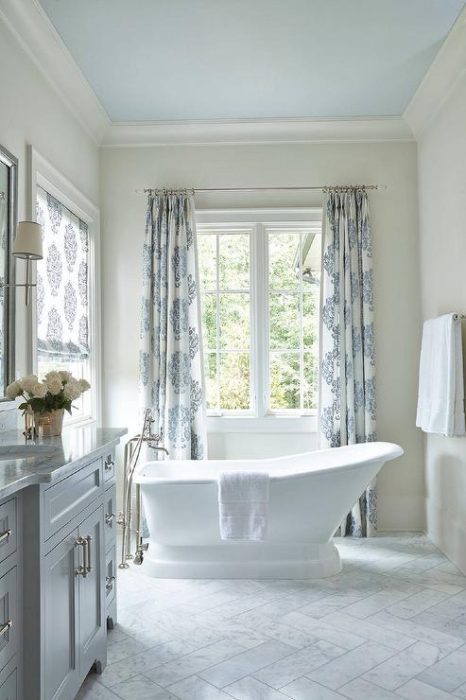 Adding a vintage bathtub gives any bathroom a stylish look. You'll be sure to receive a lot of compliments.
From DecorPad.com
Classically Tiled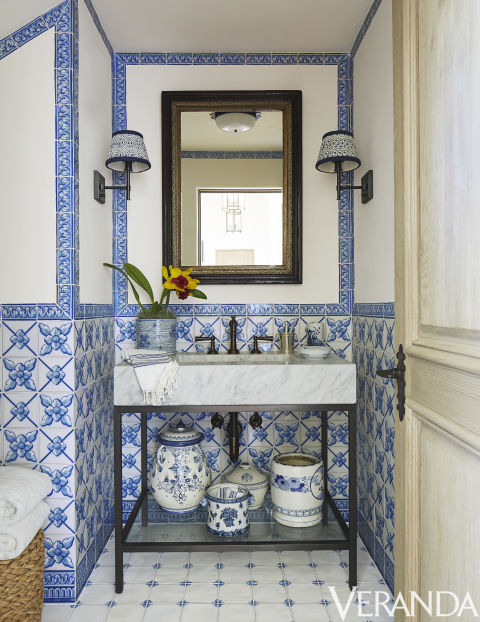 This is a bathroom on the California coastline, and you can certainly see that by its style. With tile its easy to create a stylish look in any bathroom no matter the size.
From Veranda.com
Bathroom Herringbone Floor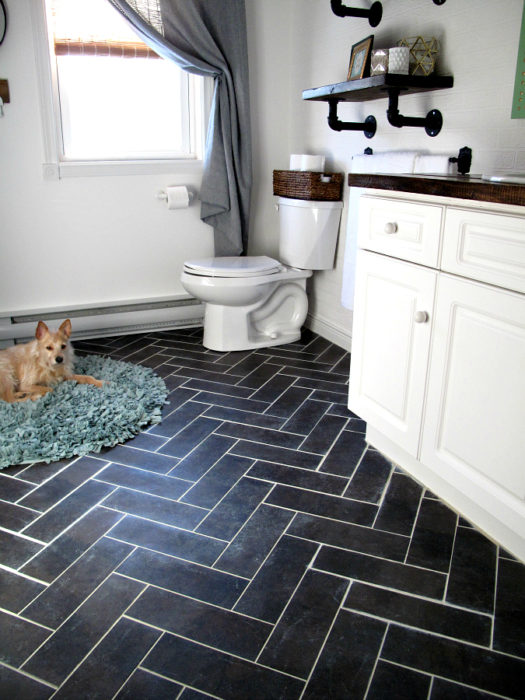 Want a luxurious touch that isn't going to make you break a sweat? This bathroom floor is actually a peel and stick one!
From Sharktails.ca
Rustic Yet Crisp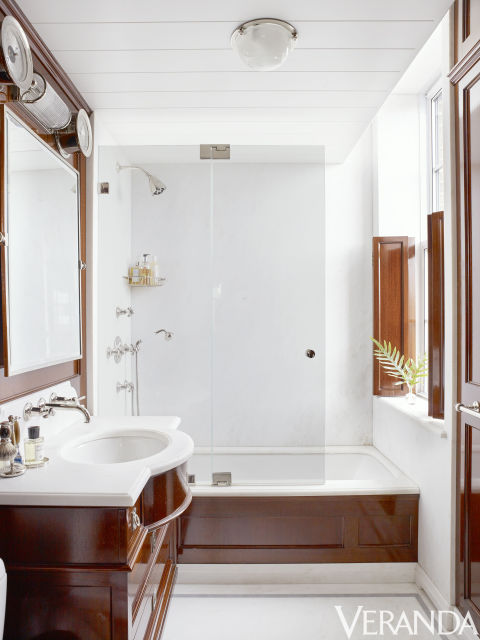 While this is located in NYC, you see lots of southern charm here. Vintage style fixtures and sink are very welcoming too.
From Veranda.com
White Shiplap Bathroom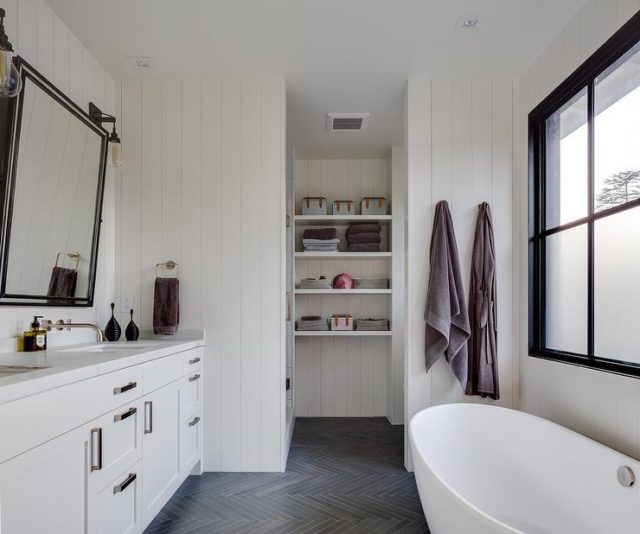 We especially love the dual washstand and the classic nickel pulls on it! This is a bathroom that uses every inch of space well.
At DecorPad.com
Soulful and Spirited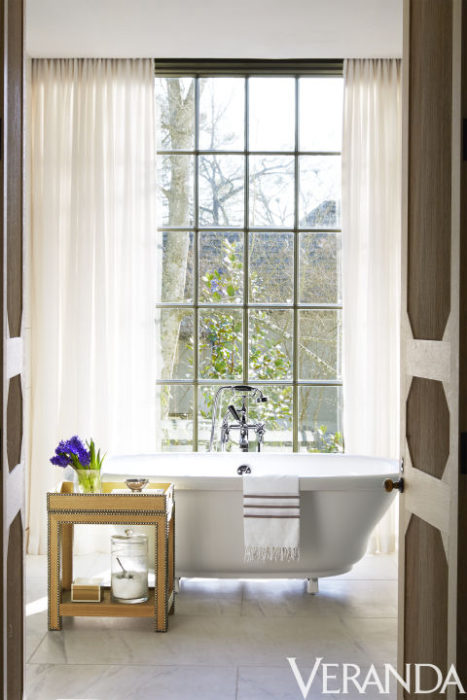 An old fashioned, vintage style tub is a wonderful touch in any bathroom. Its something you can try in a bathroom, large or small.
By Veranda.com
From Gloomy to Glam Half Bathroom Remodel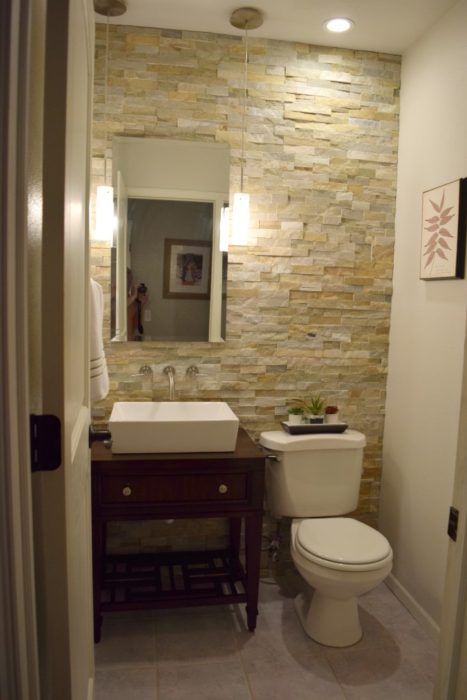 What's the secret of this one? A budget friendly faux stone wall that's easy to do!
From Mommy'sToolBelt.com
DIY Affordable Luxrury Looking Bathroom Remodel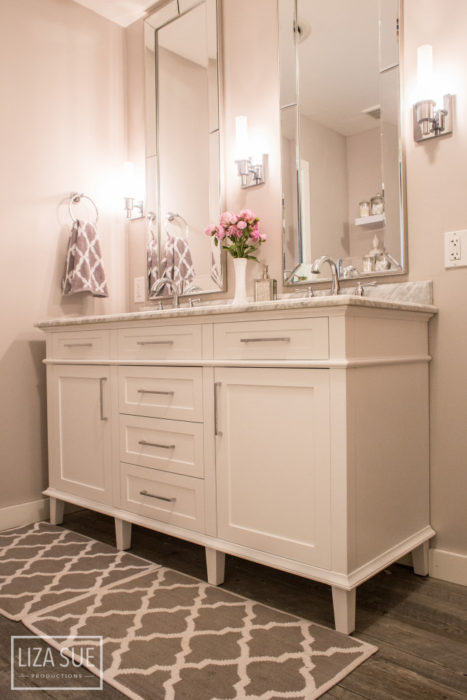 This blogger remodeled her bathroom for under $3K and it came out perfectly. She did most of the work herself – doesn't it look great?
Master Bathroom Pictures from HGTV Dream Home Makeover 2017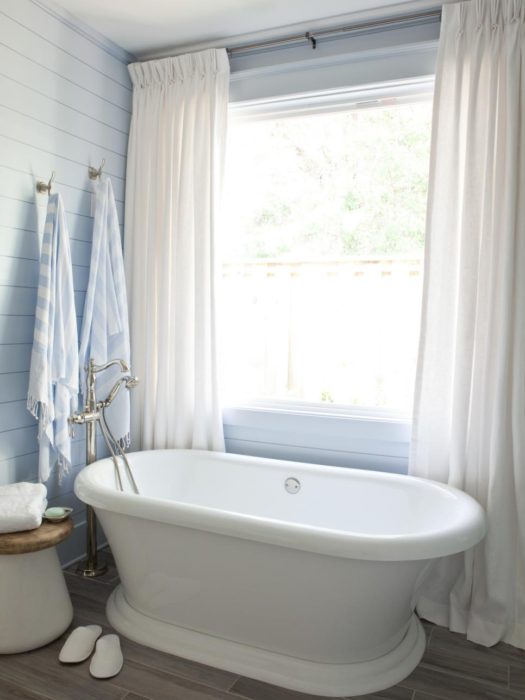 Want a bathroom that looks a bit old fashioned? Try a freestanding tub!
At HGTV.com
Budget Bathroom Remodels on HGTV by Fans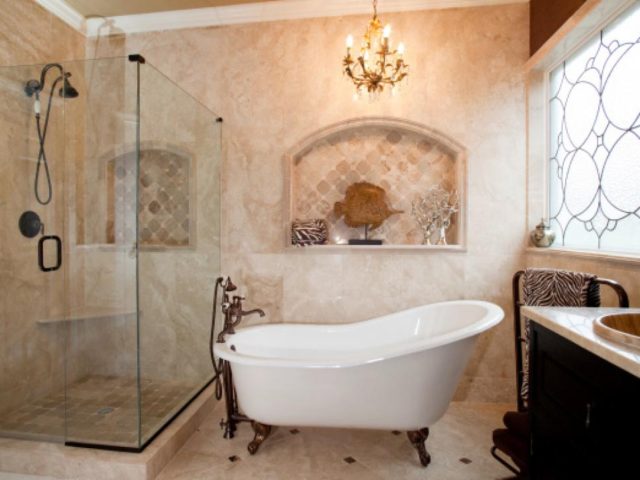 Sometimes buying one pricier item truly makes a budget friendly bathroom luxurious. This claw footed bath was $900 and worth every penny!
From HGTV.com
HGTV Dream Home 2017 Pool Lounge Photos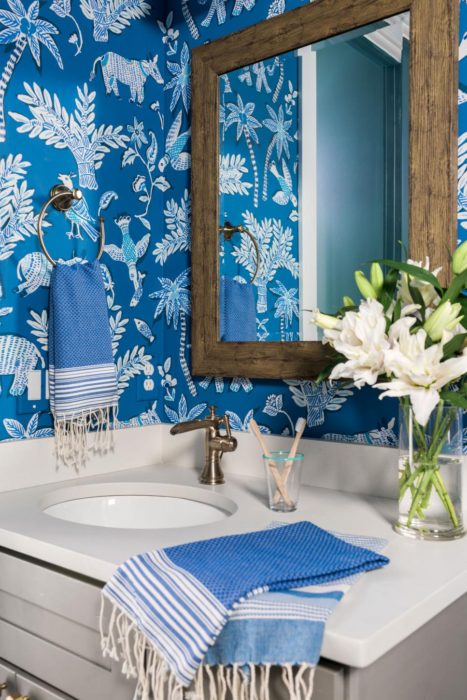 Make a small bathroom seem larger by making the most of the space. A vivid print gets lots of attention!
From HGTV.com
Budget Bathroom Remodels on HGTV by Fans – lighting remodel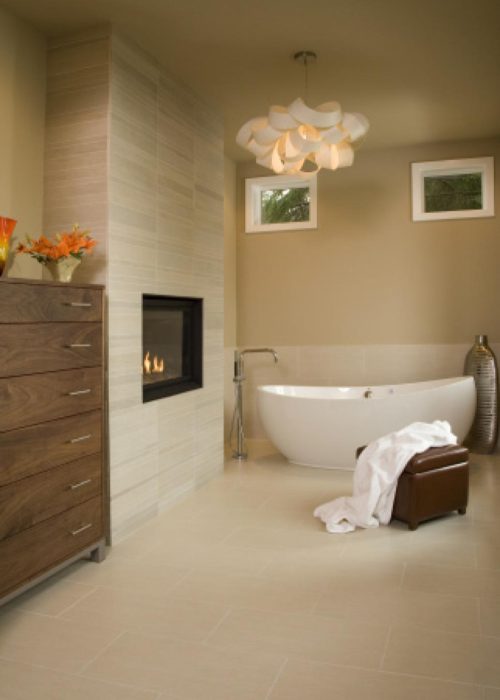 This HGTV fan added a very unique lighting fixture to their bathroom. Its a real eye catching one!
From HGTV.com
Guest Bathroom from HGTV Dream Home 2017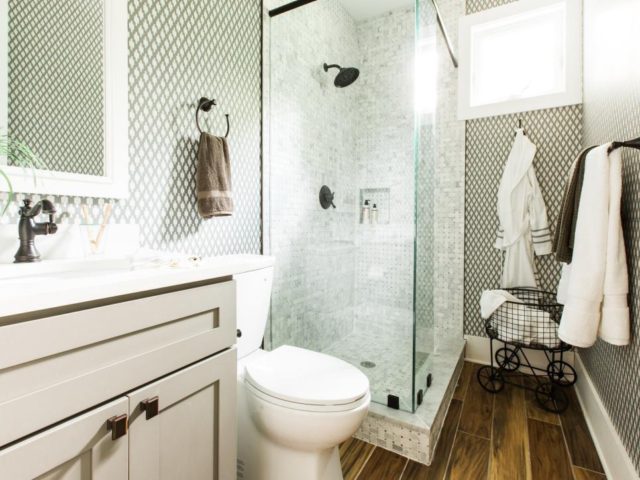 Welcome guests in every way with a guest bathroom like this! See plenty of towels and a plush robe waiting for them?
By HGTV.com
Terrace Suite Bathroom HGTV 2017 Dream Home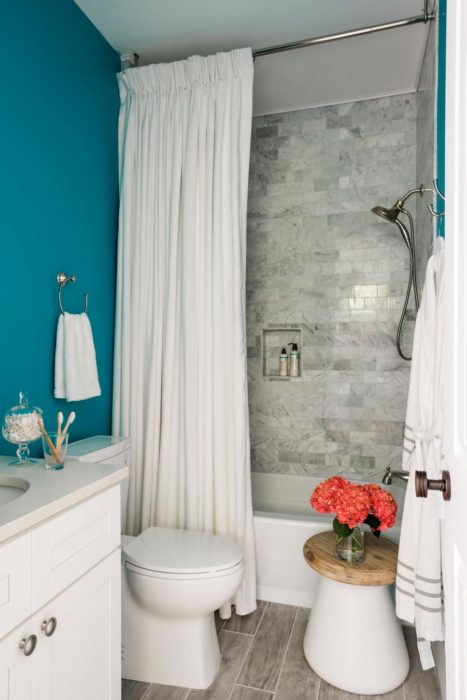 Even a smaller bathroom can handle a "pop" of color and luxury accents with confidence. Welcome family and friends with lovely touches in every corner of your home.
From HGTV.com
Girls Bathroom Decorating Ideas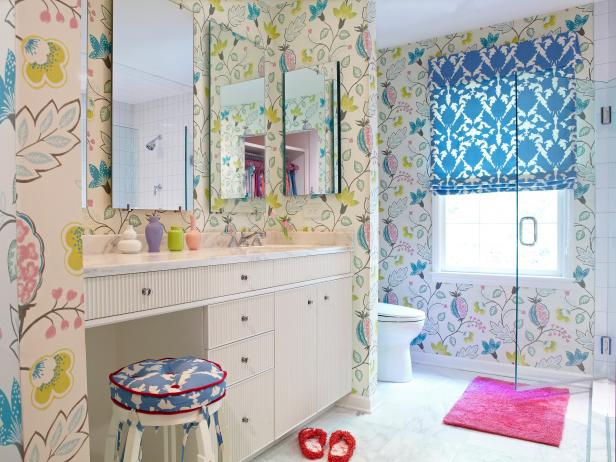 Modern and floral, this bathroom can grow up with your little girl through her teen years. It has plenty of space for a vanity to get started for the day.
From HGTV.com