Hello, DIYers!
I went for a drive yesterday through the mountains and was excited to get a whiff of the Fall air and see the leaves starting to change! Now that we are officially into the beginning of Fall weather, if you haven't already begun taking advantage of these colors on your nails, now is definitely the time! We've put together a collection of nail art inspiration to inspire you to try your hand at giving yourself a fancy manicure at home!
The collection ranges from super simple to a little more advanced projects as you get comfortable working with the nail brushes! Feel free to take inspiration from the colors or even adopt the technique but switch the colors. Whatever works for you! The important part is that you're having fun and feeling confident!
Happy crafting!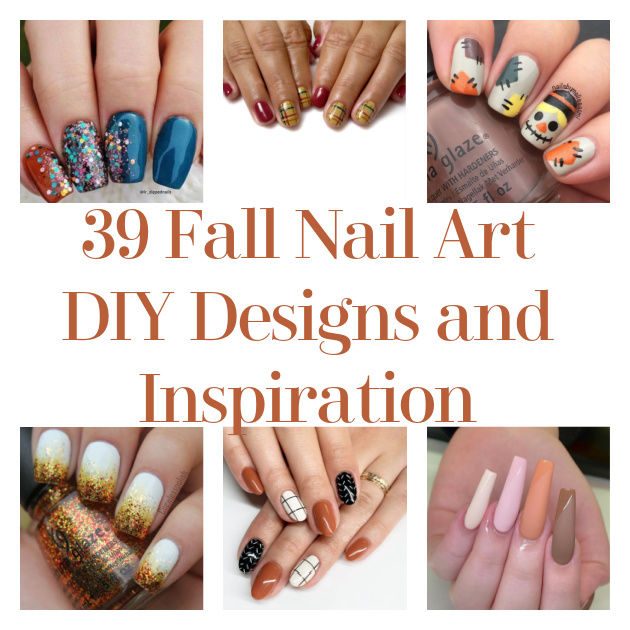 Color Changing Leaves
Beautiful leaves falling from branches! Follow these step-by-step to achieve the same look!
Found FabNailArtDesigns
Browns and Orange
In contrast from bright summery colors, Fall is the perfect time to go dark with deep browns! This is a look that you can easily accomplish a home!
Found DIY Cuteness
White Accents
Streaks of white are easy to add yourself and they add just a little something extra!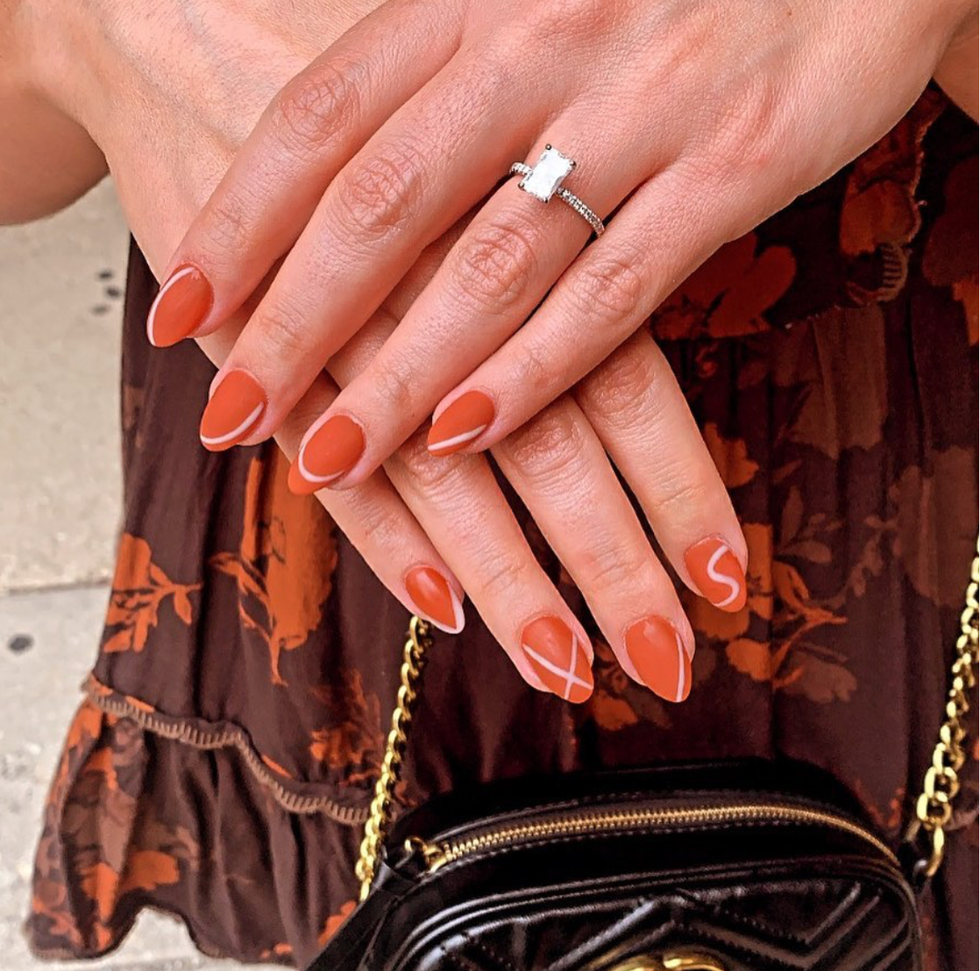 Found Tokyo Nails
Nudes & Rose Gold
Pearly nude polish with just a hint of rose gold accents! Lovely!
Found DIY Cuteness
Easy Tri-Colored Polish Look
It doesn't get any easier than this! Pick 3 Fall colors and paint them just like this for an interesting look!
Found Pinterest
Bold Orange and Cerulean
Cerulean may not exactly be a go-to Fall color, but it looks fabulous against orange and keeps things bright and fun! The accent nail looks WAY more difficult than it actually is! Give it a try!
Found DIY Cuteness
Candy Corn Nails
Here are three different ways to celebrate the Fall and Halloween with candy corn themed nails!
Found YouTube
Plaid Accents
Plaid is a staple design of Fall! Wear it proudly on your nails!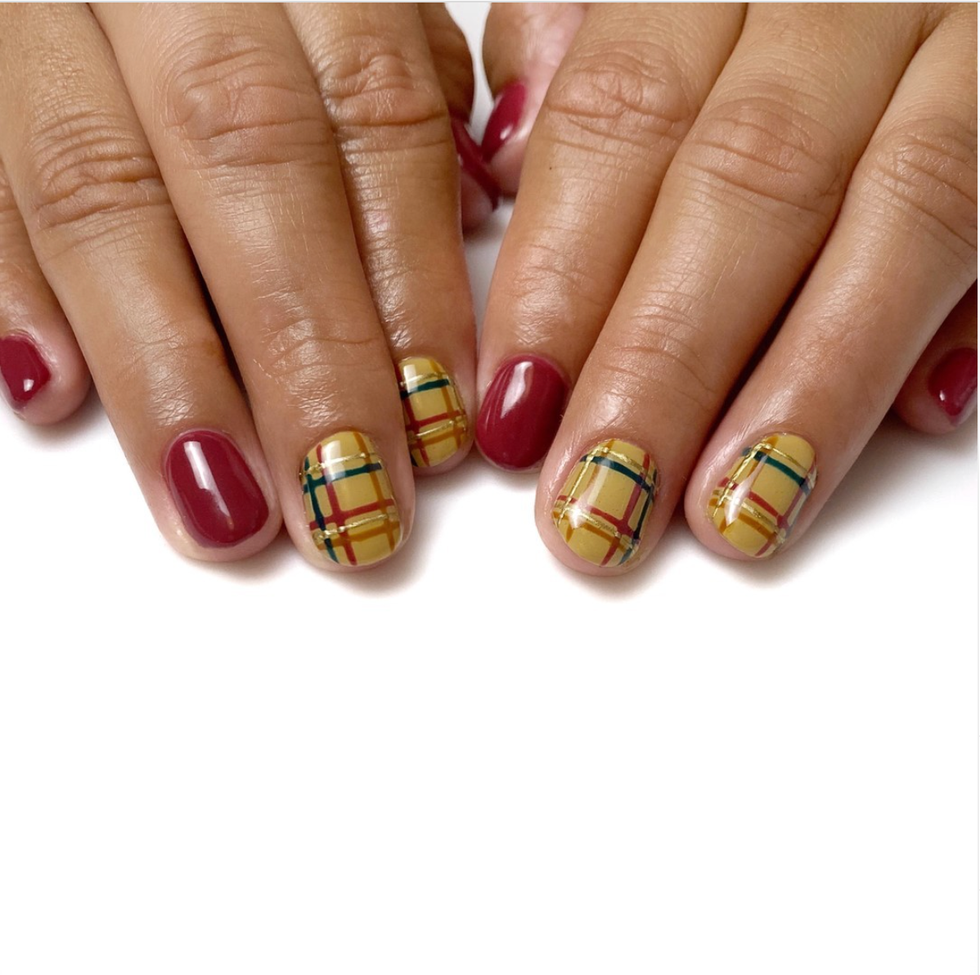 Fall Rachel Messick
Fall Leaves Nail Art
Celebrate leaves falling with this beautiful designs!
Found YouTube
Scarecrow Nails
Get cute and quirky! If you're ready to take on something more advanced, why not try this?!
Found Melissa Smith
Accent with Warm Metallic Colors
Warm golds and coppers fit perfectly in with the Fall themes!
Found Pinterest
Paint Before You Put Them On
If you are doing an intricate nail design on press on nails or acrylics, why not paint them before putting them on?!
Found FabNailArtDesigns
Mixed Pattern Nails
Don't choose one pattern! Choose several!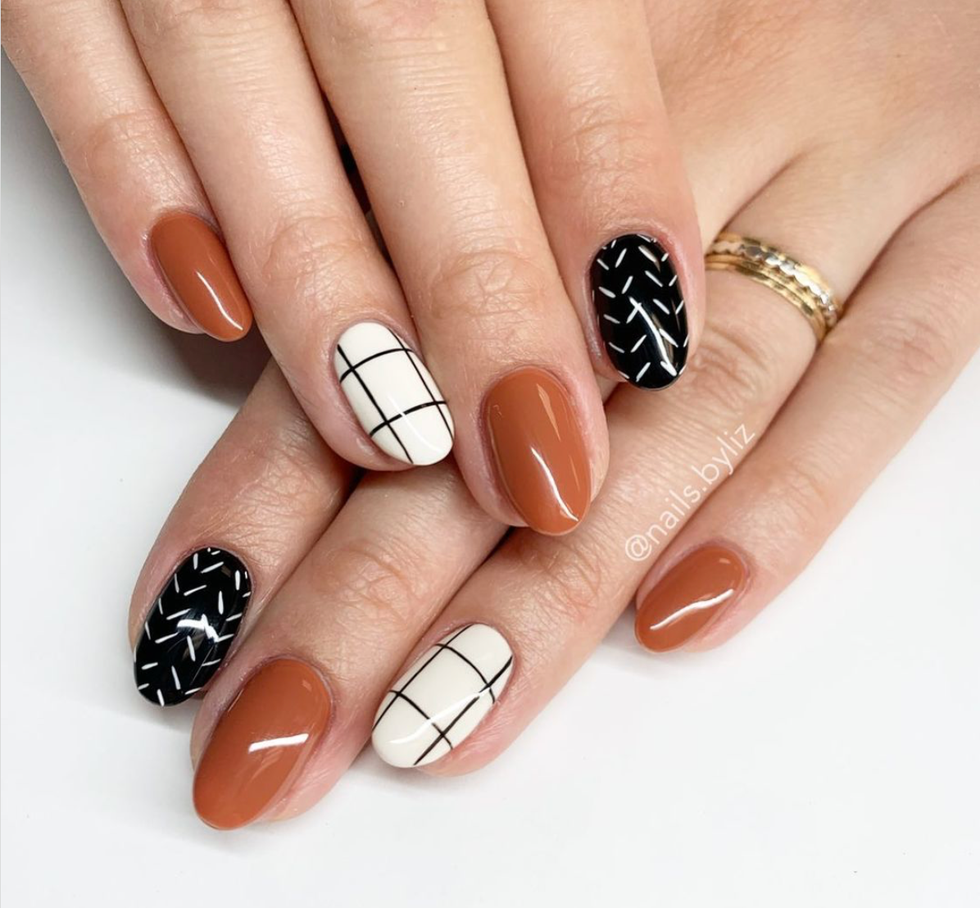 Found Nailz By Liz
Dress Up Press-on Nails
Dress up some plain, neutral colored press-on nails with Fall colored glitter!
Found Crisalvarado17
Autumn Nail Tutorial
This is lovely and easy for a beginner to do!
Found Fab Nail Art Designs
Leaf Accent Nail
How cute is this?!
Found Fab Nail Art Designs
Decorative Pumpkins
Get creative decorating pumpkins on your finger nails!
Found DIY Projects
Double Accent Nails
A matte polish with 2 accent nails side by side? Lovely!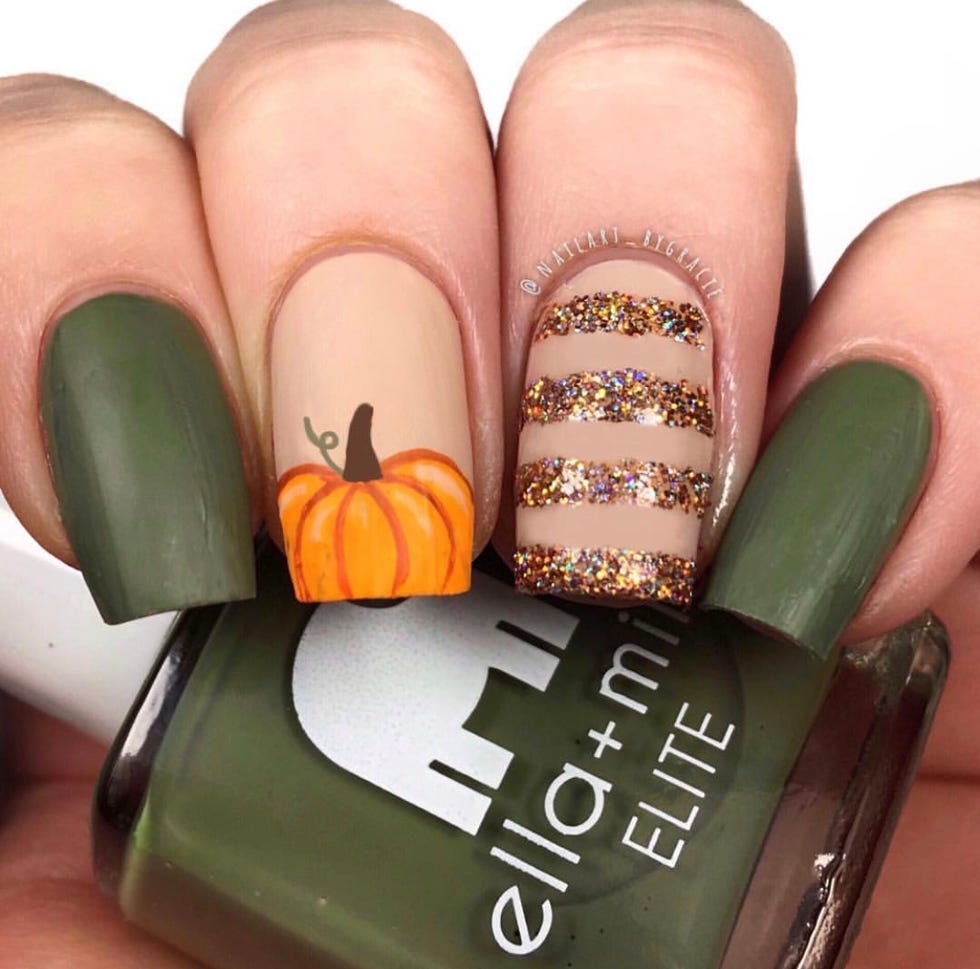 Found Nail Art by Gracie
Ombre Nails with Tree
These Ombre nails are absolutely lovely! Add the tree if you'd like to add a spooky, Halloween vibe!
Found FabNailArtDesigns
Easy Glitter and Pops of Color
This is a fabulous way to give yourself a seriously lovely manicure that will attract plenty of attention!
Found DIY Cuteness
Fall Poppy Nail Design Tutorial
Not into pumpkins? How about poppies?!
Found Robin Moses
Use White as a Base
White background, whether in polish or acrylic, makes a perfect background for bold, Fall colors!
Found Coewless Polish
Geometric Nail Art
If some of these seem complicated, this is something simple that you can do and still see wonderful results!
Found Beyond Polish
Orange Hues
Use hues of orange with varying degrees of sparkle and a fabulous accent nail to make a bold statement this Fall!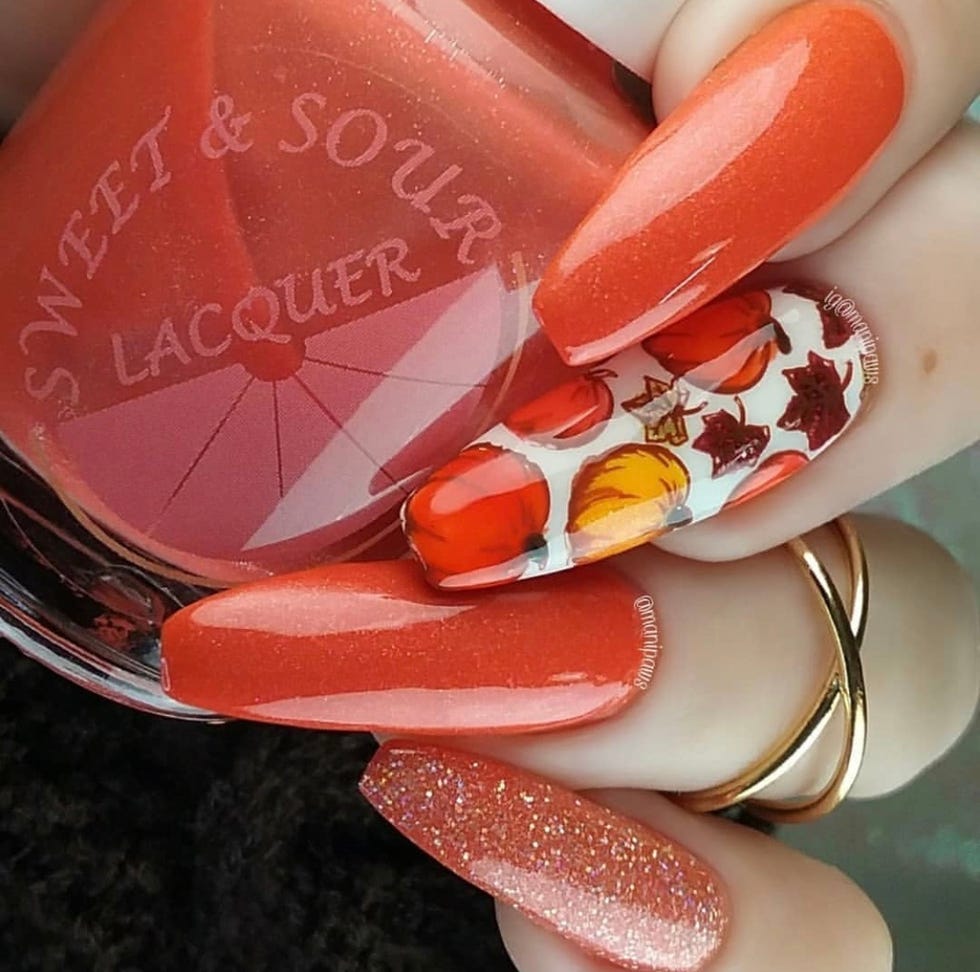 Found The Lacquered Llama
Thanksgiving Nails
Dress your nails up with these cute Thanksgiving characters!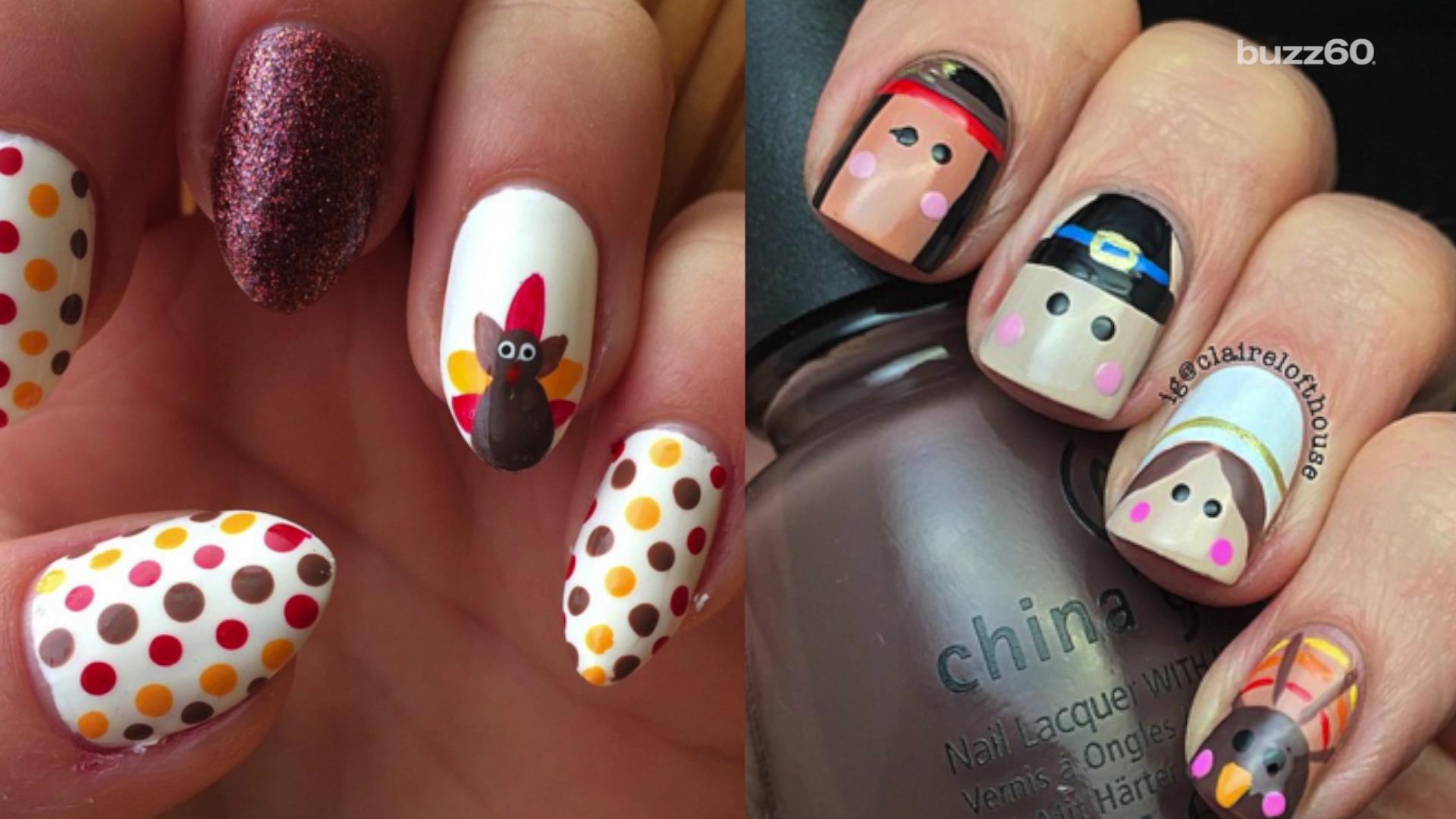 Found USA Today
Solid Yellow
Okay, so it doesn't get any easier than this! Don't shy away from using bold, solid colors this Fall!
Found Beyond Polish
Layered Fall Hues
Pick some Fall colors and go to town! You can do all of your nails the same or make the layered nail an accent!
Found FabArtNailDesign
Animal Print Nail Designs
Maybe all of the pumpkins and leaves aren't exactly you're style… that's okay! You can always use the colors of Fall in combination with something like animal print in order to achieve a festive look!
Found Beyond Polish
A Blast of Sparkle
Use big, bold sparkled across multiple nails in a burst as an accent against teal and orange (or whatever color) nails! Teal is kind of an honorary Fall color, however, and it looks just lovely!
Found Viva Glam Magazine
Neutral Multi-Colored Nails
Combining neutral colored nails is a fantastic way to make something beautiful out of something simple!

Found Beauty By Dalia
Thanksgiving Nails
This nails are so lovely! They are perfect for Thanksgiving!
Found Robin Moses
Red and Black Ombre
Looking for something a little more spooky to celebrate October? Try this at home!
Found YouTube
Mixing Festive Designs
Who says each nail needs to be the same? Every nail can be an accent nail by mixing designs and colors!
Found DIY Projects
Olive Green
Olive green is basically the forgotten color of Fall! But it works so well with the season, give it a try!
Found Beyond Polish
Pumpkins with a Black French Tip
Decorate a black French tip as a pumpkin patch!
Found Robin Moses
Metallic Leaves
Have fun with bold metallic colors this Fall!
Found FabArtNailDesign
You May Also Enjoy…
37 Beauty Supplies You Can Make Yourself
30 Brilliant DIY Makeup Storage Hacks
33 Luxury Bath Products You Can Make Yourself
27 Decorating Ideas To Make Your Bathroom Fabulous
30 Fabulous DIY Active Wear Projects